Okay, so admittedly I'm not much of a Summer girl. I live in black denim and leather jackets for as long as humanly possible, before giving in and schlepping around in shorts. I'm pale. Like really, really pale. Like pale enough that I get asked if I'm wearing white tights. FYI : I'm not, and I would like if you stopped asking that question, random lady at the grocery store.
But this year I've decided to embrace Summer a bit more. I'm not going to go the full haul and start tanning or anything like that, but I am going to do my best to complain less about the heat, and not hide inside all Summer long. So when I got this bikini in the mail, I knew it was my first test to get out there and enjoy the sun.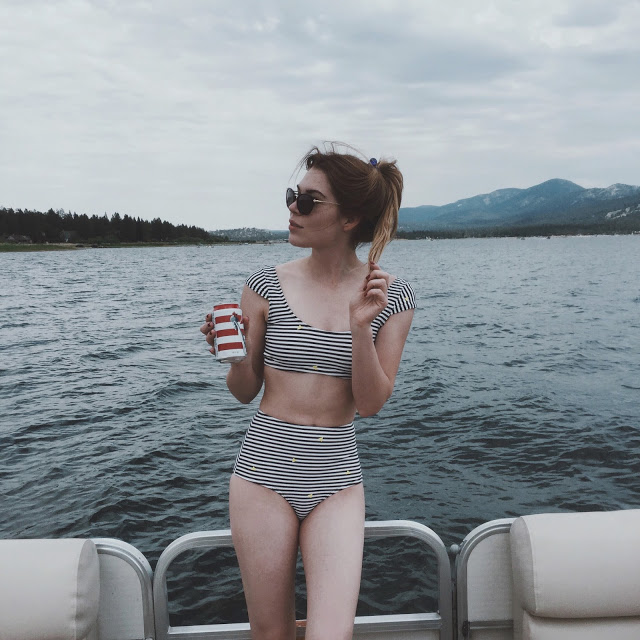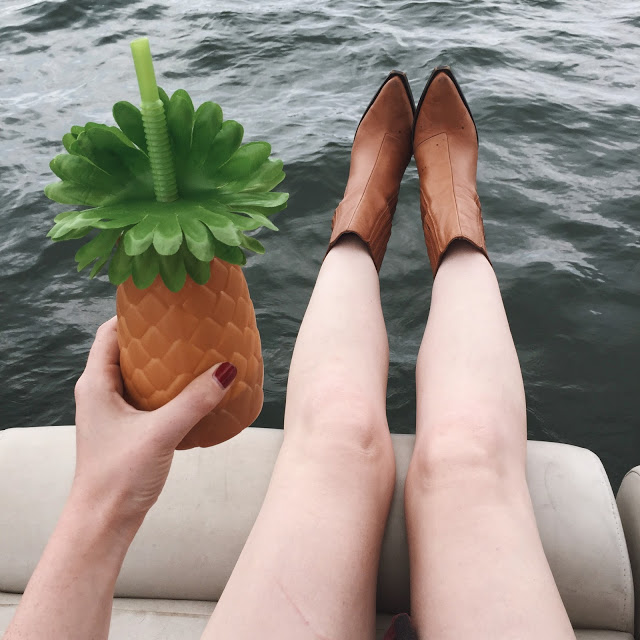 Made by Billabong, this bikini combines all of my favorite things. A retro fit (very forgiving on my less-than-toned stomach – damn you taco Tuesday), a cute print, and a unique detail. It's got cap sleeves, y'all! Cap sleeves! On a swimsuit. I love it, and I'm totally expecting to wear it all Summer long. Black jeans, be gone.