I've been wanting to do a home tour blog post for years – but for the longest time, I was a girl living at home. So it's not exactly easy to try to crop your parent's things out of your post, and pretend that you live all on your own. I've been living with my boyfriend for a few years, but we recently moved into an apartment that actually feels like home. It was built in the 1920s, and has a lot of quirks that only old places do, but I really love it. First up, the bedroom.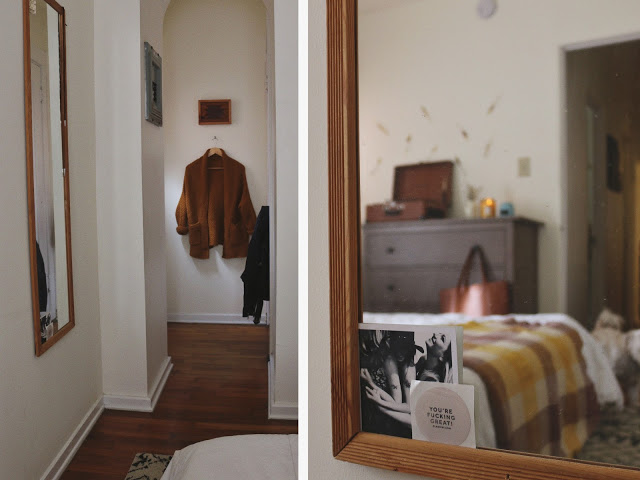 We have a strange little arches door in our bedroom that lead to a back door and our closet. At first I wasn't sure what to do with the odd space, but I use the hook on the wall as a way to display my current favorites or what I'm planning on wearing the next day.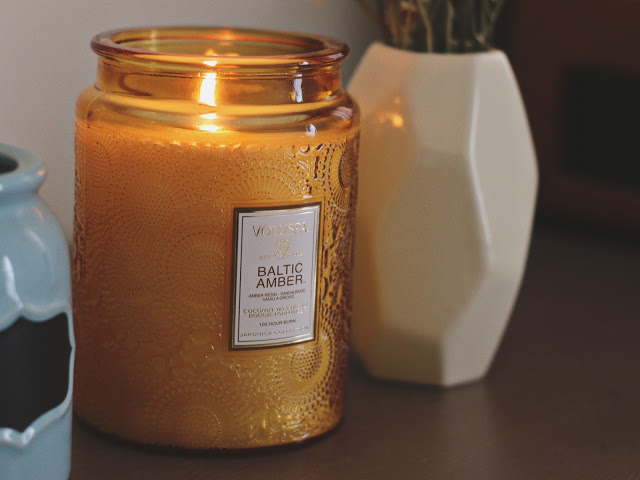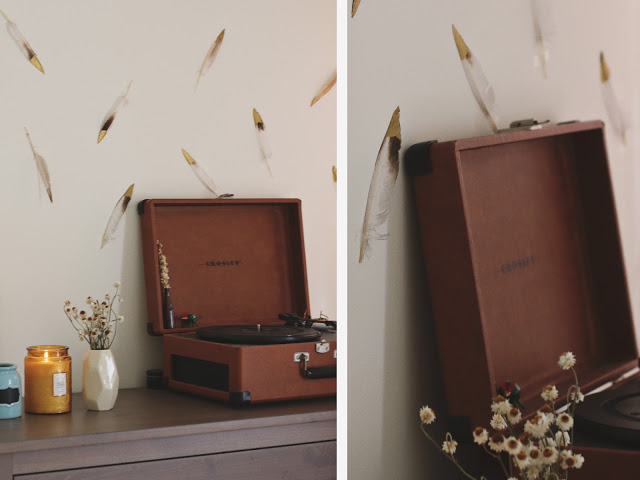 I bought this record player years ago from Urban Outfitters, and use it all the time. Especially to pump myself up for cleaning or writing a blog post. I've tried my best to not let our dresser become cluttered, but let me tell you, it's tough. So often it becomes a mess of keys and socks, and whatever else, but I'm getting better.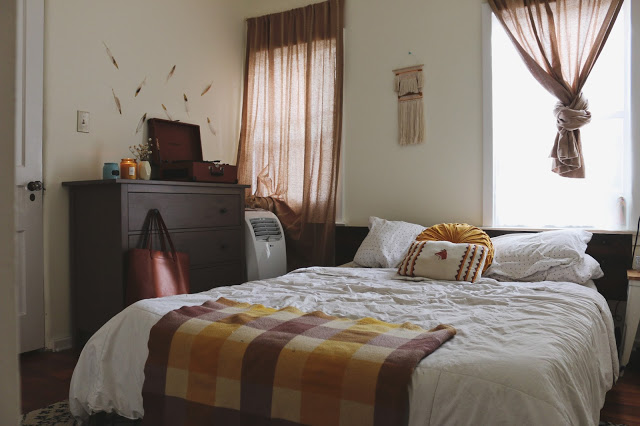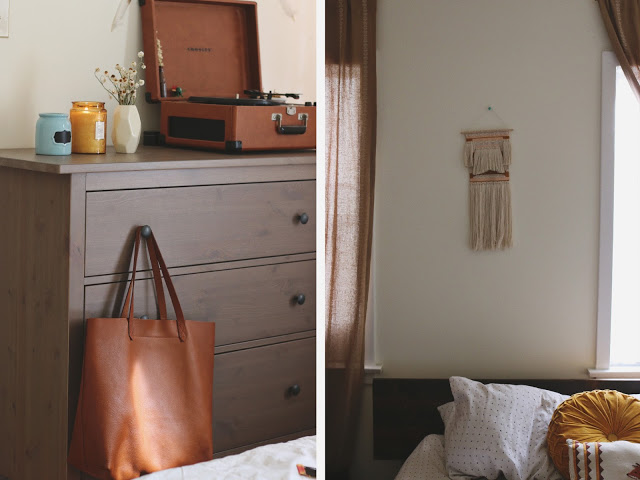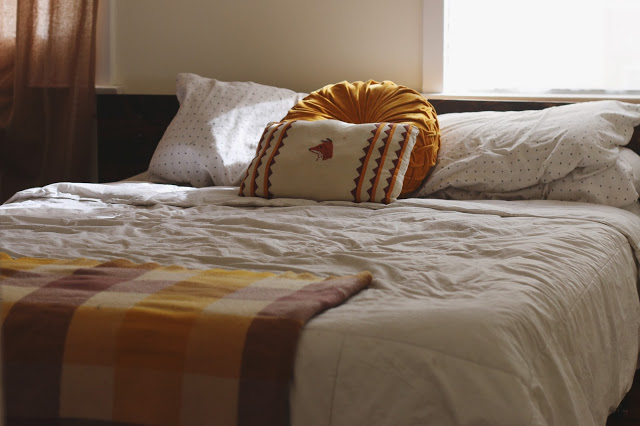 Our bed is super simple. I used to be the type to have a mess of patterned pillows and a ruffly duvet, but the older I get, the more I prefer simplicity. Our sheets are from Target, and the yellow pillow is from Urban Outfitters. I found the yellow checked blanket at a flea market for $10 and hand embroidered the little fox pillow myself. We hung a hand made wall-hanging by @Allyrous above our bed to add a little character.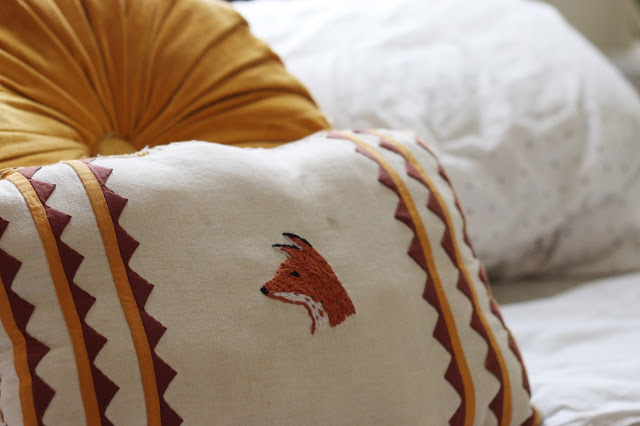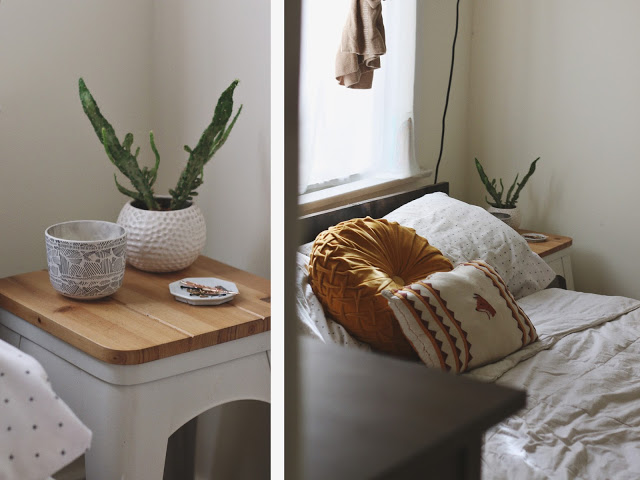 For the time being, my side table is just a stool. I really would like something that provides more storage, but just haven't found anything I love yet. It's simple, but it gets the job done.
There's still a long way to go and a lot that I want to change (I really hate the fan near the window, and we for sure need more plants), but for now it's home, and that's what counts.