Okay, so living in LA means that I sort of have to pretend that fall has arrived, when in fact it totally hasn't. I have to get up early in the morning if I want to wear a sweater, and act like I totally need that jacket at night. And that's okay, cause I'm fine with the charade if it means I get to enjoy my favorite season a little bit earlier than I really should.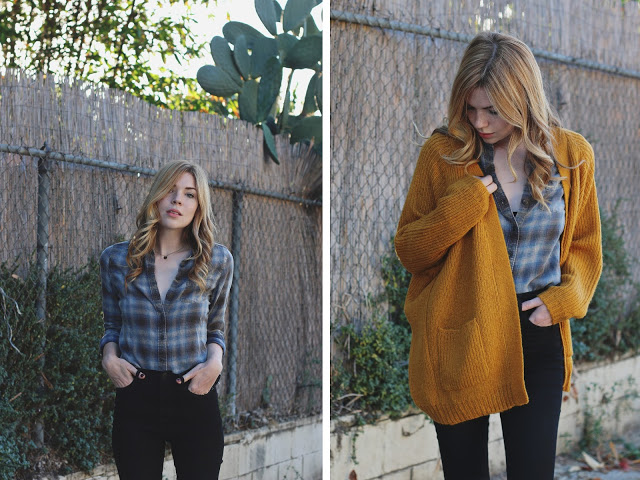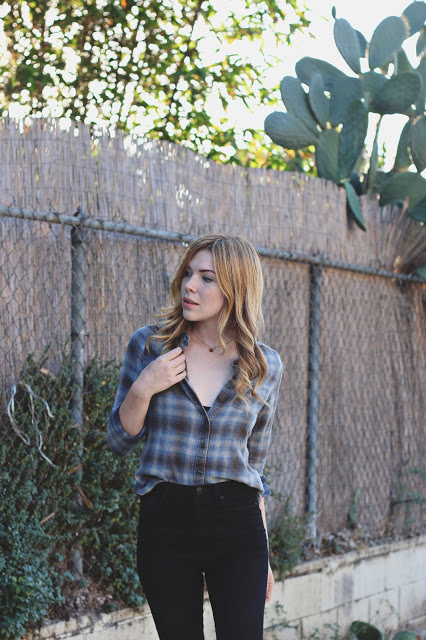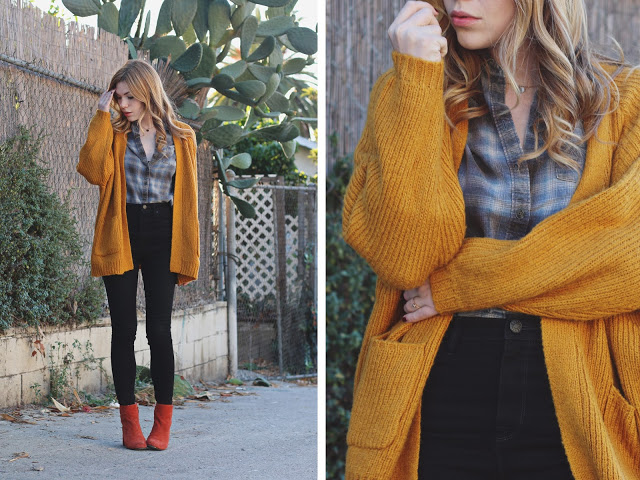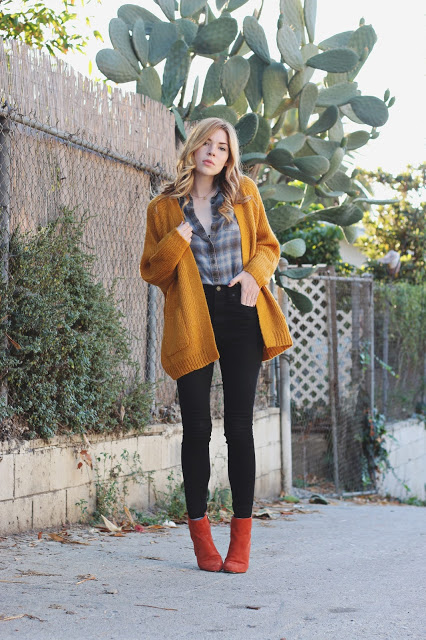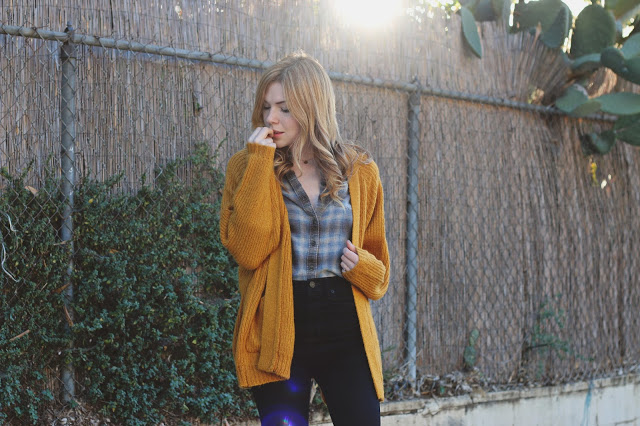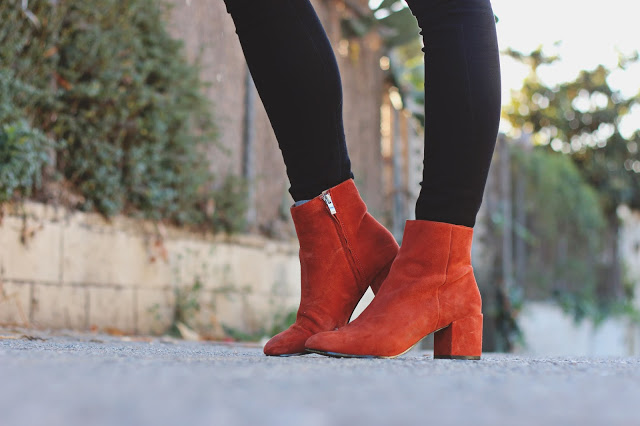 I usually mix and match my outfits, but this one is head to toe Urban Outfitters, and I absolutely love it. I wanted a chance to wear truly fall colors, and right now I am hooked on mustard. I think I may even have to use this shade in my wedding some how. The oversize knit is by UNIF and is so comfortable. I paired it with this plaid blouse, my go-to high waist jeans, and these suede booties.
Oh how I love the boots. These ones are such a lovely rust shade, and I feel like I am going to wear them constantly. Like nauseatingly often, and you all will just have to get used to it.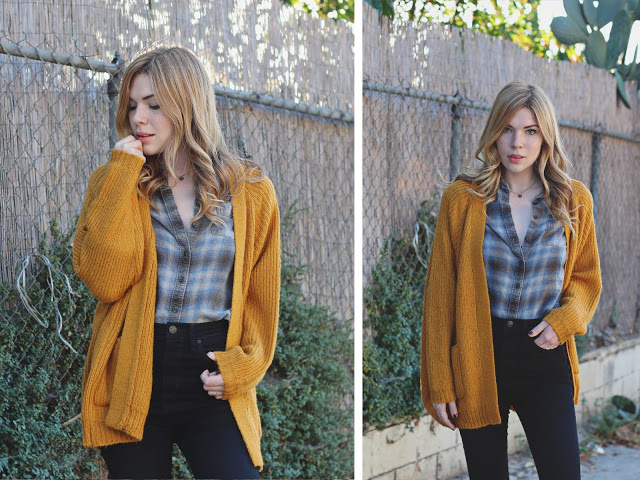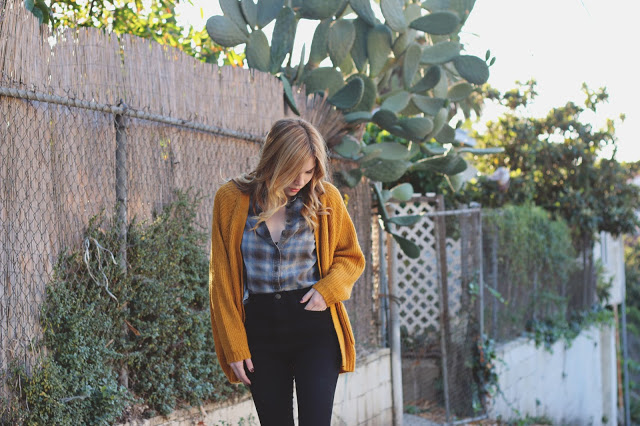 UNIF Hole cardigan / BDG Olly Flannel shirt /BDG Super High Rise Twig Jeans / Thelma Suede boots
c/o: Urban Outfitters