Our honeymoon officially began this week with our first stop in New Orleans. We're only a few days in to our trip, and I'm already having the best time.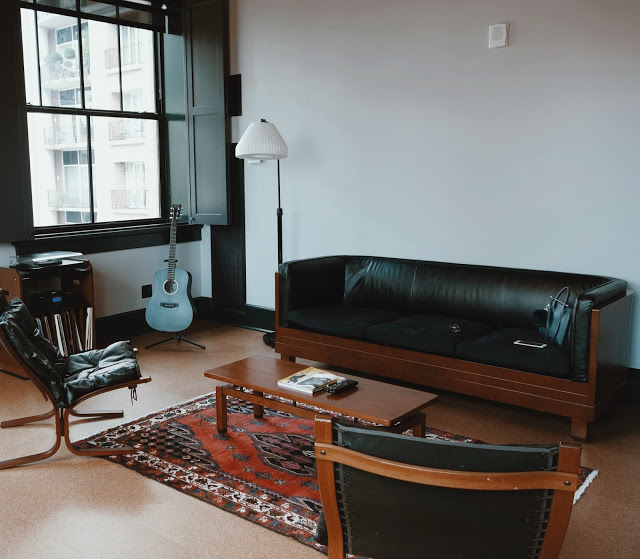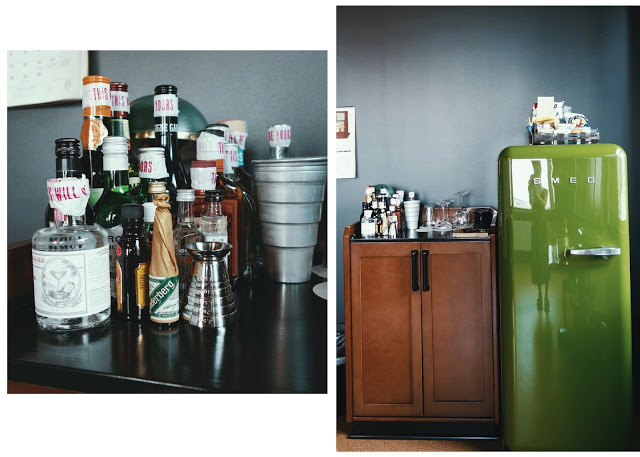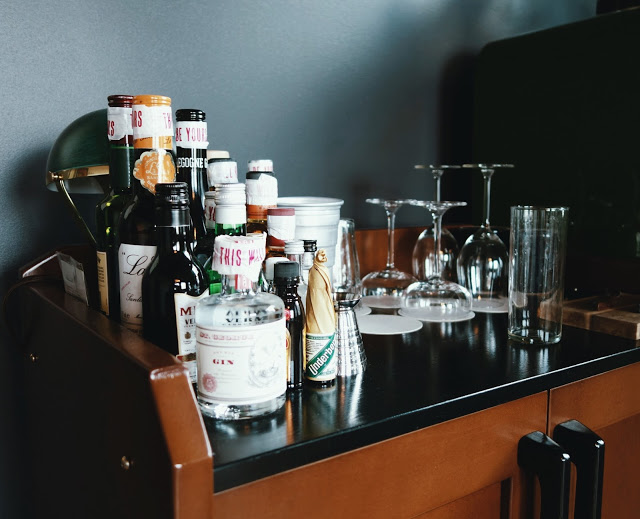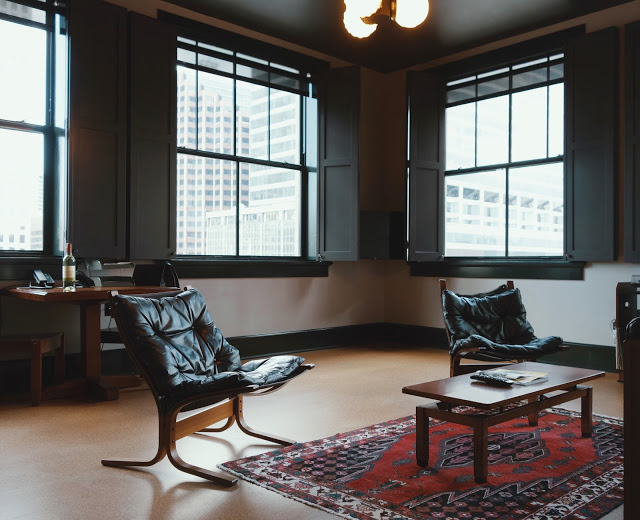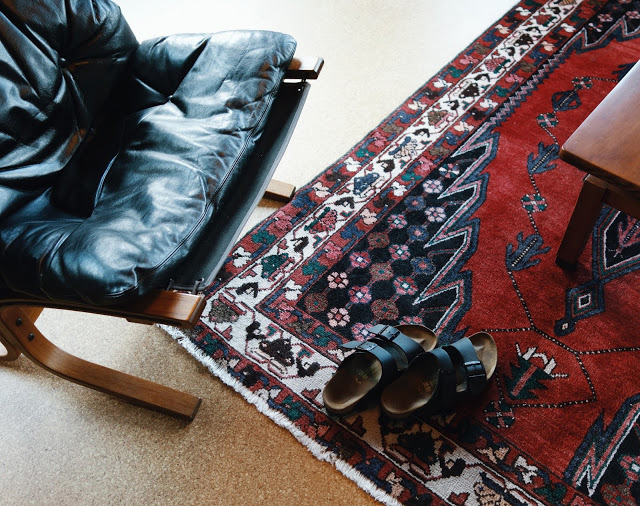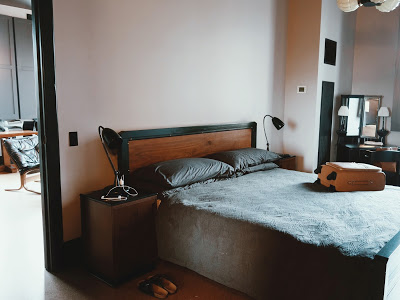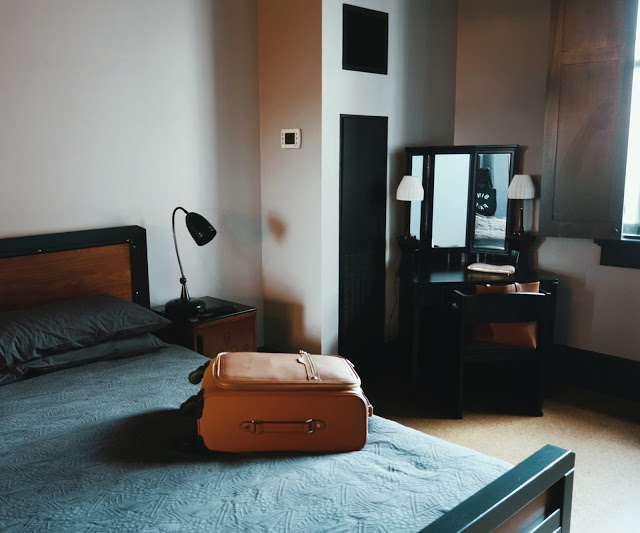 We were lucky enough to get to stay at the newly designed Ace Hotel in New Orleans. It's AMAZING. Not only that, but when we checked in, they upgraded us to a huge suite for our Honeymoon. My mom was totally right when she said to make sure to tell everyone we are on our honeymoon, because plenty of businesses are happy to help you celebrate.
The room was amazing. A huge living room, the cutest vintage style fridge, record player, bar, and a giant plush bed. I unpacked my Henri Bendel suitcase and basically moved in. My favorite part was definitely the bathroom. Our apartment is crazy small back home, so have two large marble sinks and a massive bathtub was pretty much the height of luxury. I brought all of my favorite skin care along for the journey (lots of La Mer), and indulged in a little pampering before dinner each night, and before heading out for the day.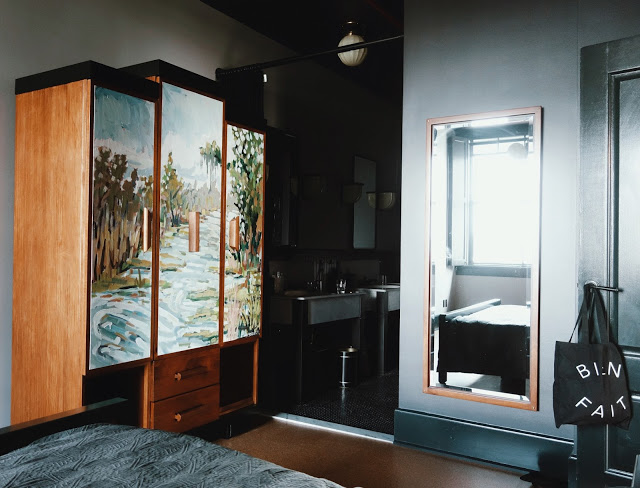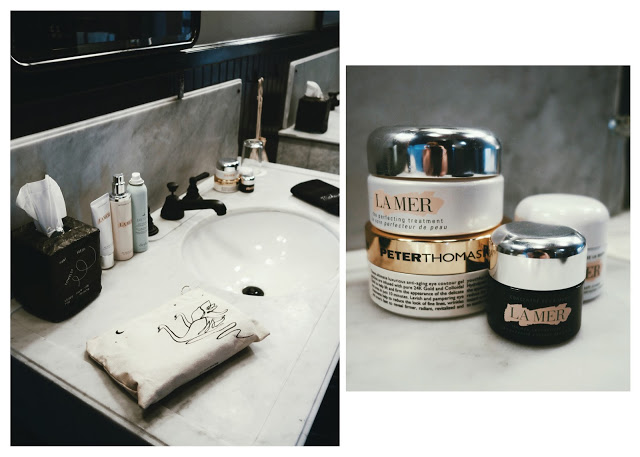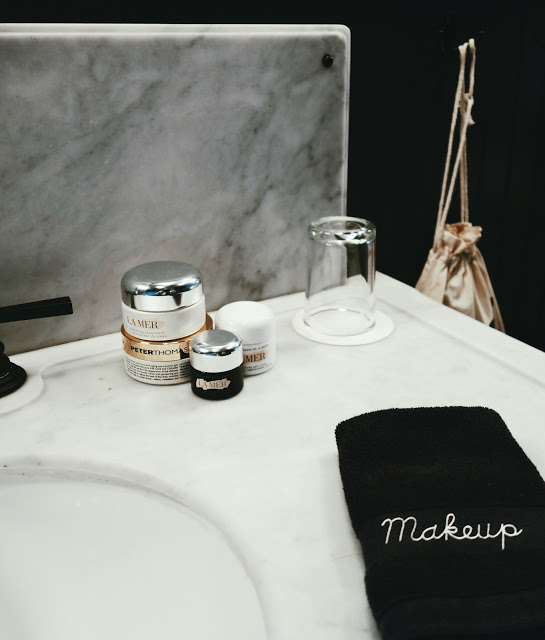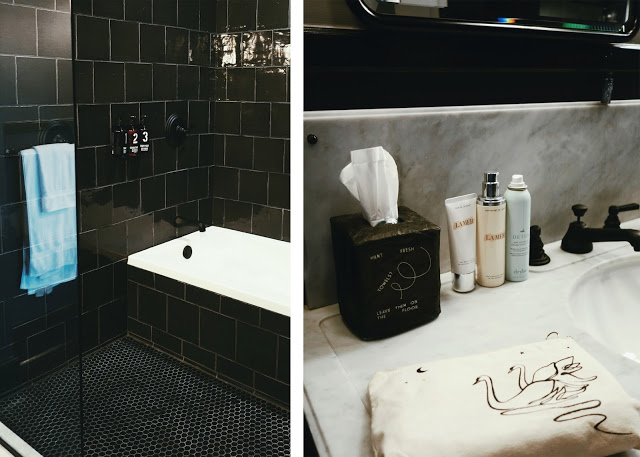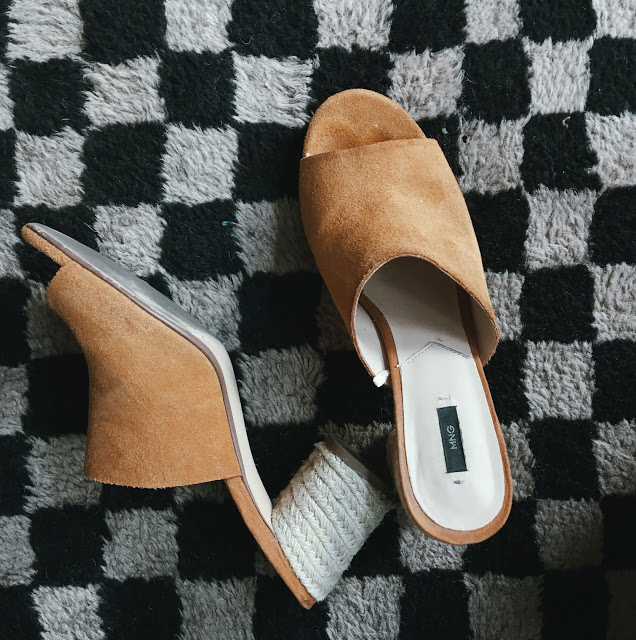 Every morning of our stay (and in the afternoon after walking around) we hit up Stumptown Coffee in the base of the hotel. I got cappuccinos despite the heat, and Eric went with cold brew iced coffee on draft.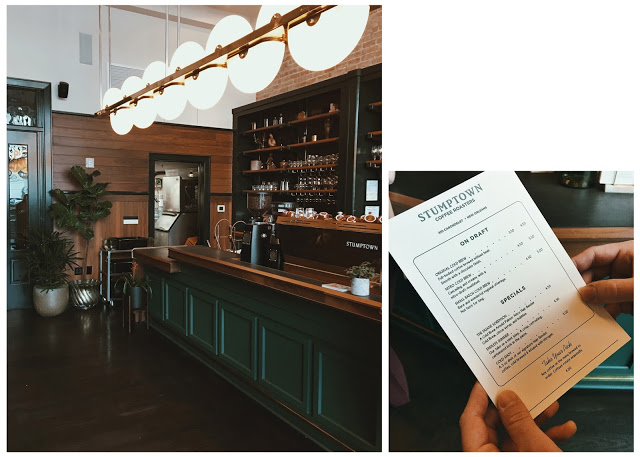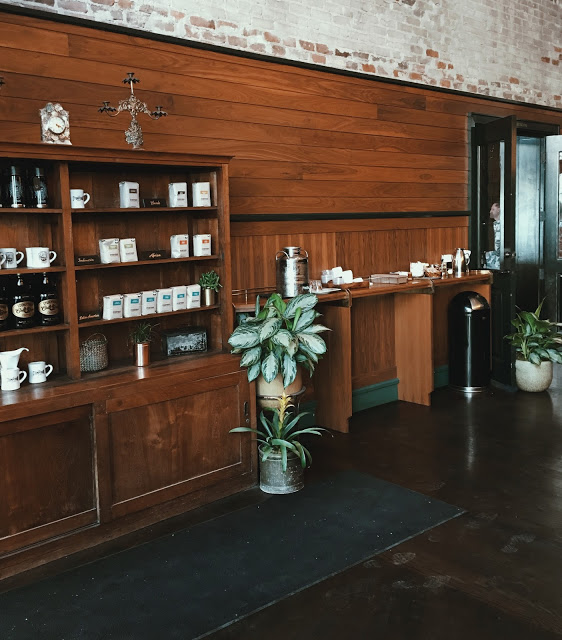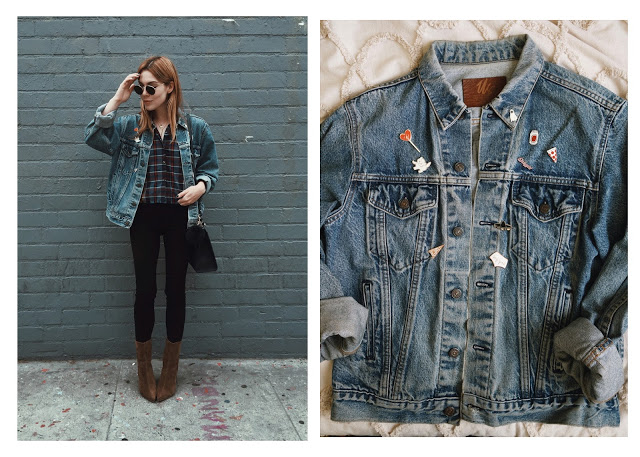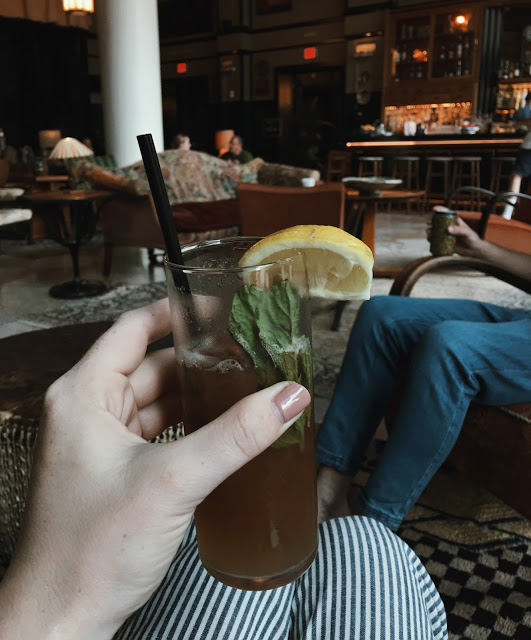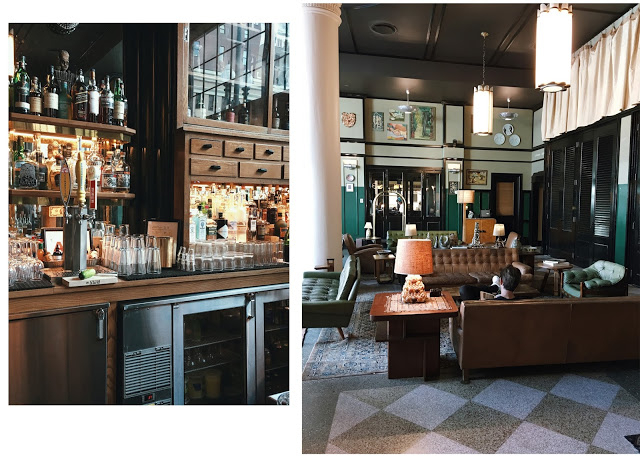 And because it's a once-in-a-lifetime trip, you have to indulge a little more than normal with drinks. Especially in the Big Easy. There was an amazing bar in the lobby of the hotel, a bar on the rooftop (with a pool!) and one in the restaurant. We went to all three. BOOM.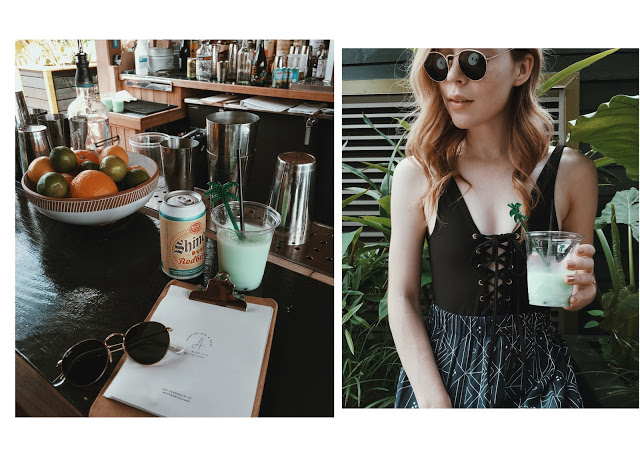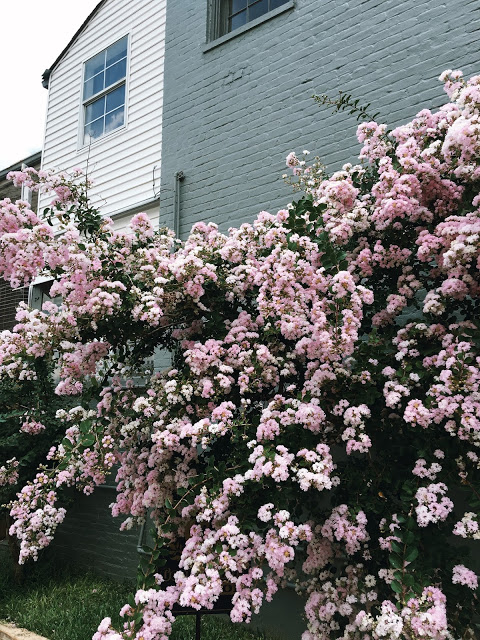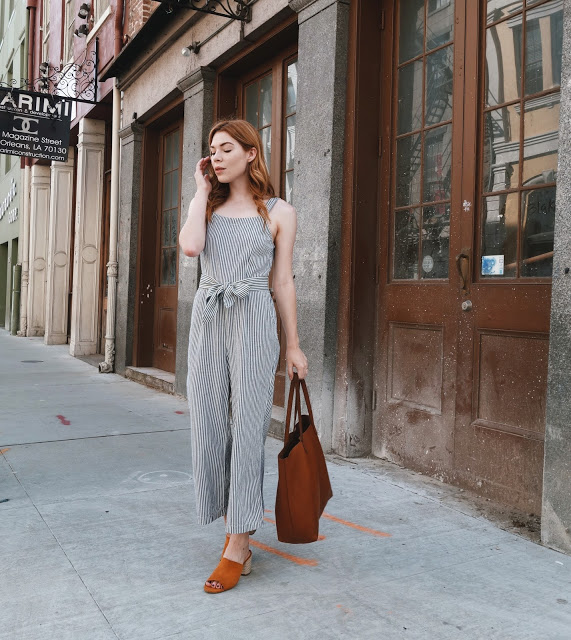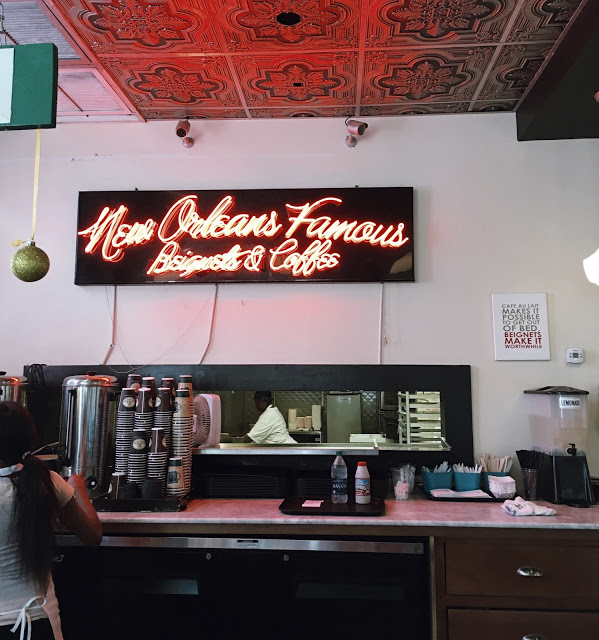 For city exploration we mainly walked around. I packed a lot of new shoes for this trip (like those yellow MANGO mules) and ended up with a lot of blisters. I am not the brightest, but damnit I was determined to look cute. We attempted to go to the famous Cafe du Monde, but the line was massive. We ended up next door at a different beignet spot – and I think it tasted just as good.
We walked around the city, saw the French Quarter, the garden district, got a charcuterie at Cochon Butcher, cocktails at some Dungeon themed bar, a sandwich at Stein's Deli, and walked along the river front. We saw so much, and our feet were pretty tired after all the walking.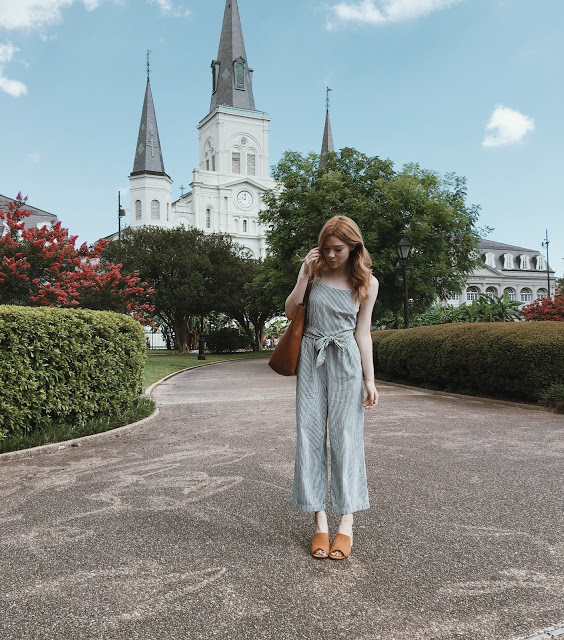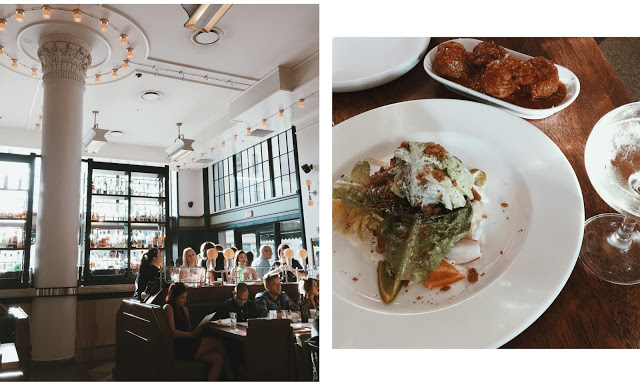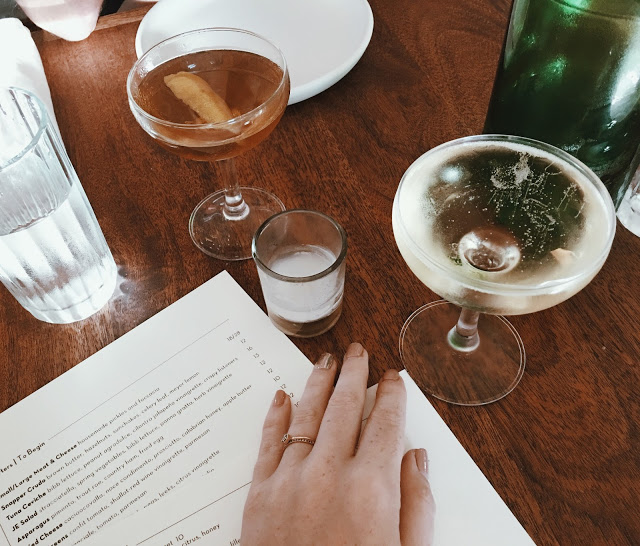 But one of the main reasons I wanted to stay at the Ace was for the food. I'm a shameless food-lover, and the restaurant there – Josephine Estelle – was everything I hoped for. We had some of the best pasta I've ever had (the Canestri was my favorite, Eric liked the Bucatini), brussels sprouts, and of course some dessert (the deconstructed blackberry cheesecake and brie dish was lovely).
We had some cocktails – sazeracs of course – and tried a few of the signature cocktails. Our favorite was Rare Stamps. I don't remember what was in it, but if you get the chance to go, just trust me. Order one.
All in all – it was the perfect start to our trip. Next stop – Nashville! By way of Birmingham Alabama.