Tomorrow is the big day. I'm getting hitched to my man, and we're going to start our lives as husband and wife. But tonight? Tonight is the rehearsal. One last moment to breathe before it all starts tomorrow.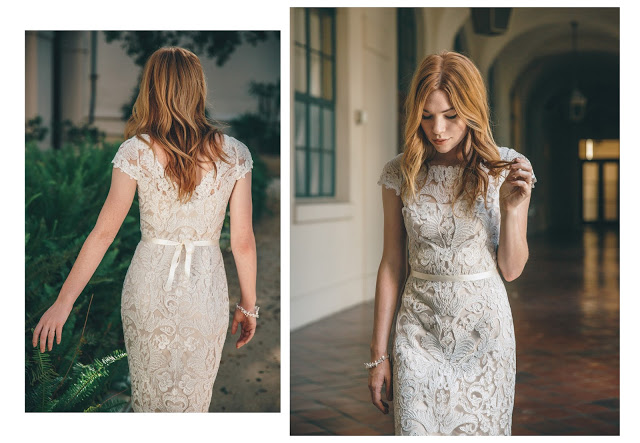 The rehearsal and the rehearsal dinner tonight will be some of the first times our friends and family get to meet each other. It's exciting, a little nerve-wracking, and will be the start of the culmination of months of work by everyone involved in the wedding. It'll be a chance for us to finalize tomorrow's details so that the day runs smoothly.
And it was a chance for me to dress up in white one more time before the wedding. I've always loved white lace dresses, so getting married has been a dream come true. This dress is from BHLDN, and I absolutely adore it. It's a very different cut from my wedding dress, a little more casual, but still oh so gorgeous. I paired it with what can only be described as Little Mermaid shoes come to life, a simple bracelet, and of course, my engagement ring.
As of tomorrow, this ring will be joined by my wedding band, but for now, it's just you and me, ring.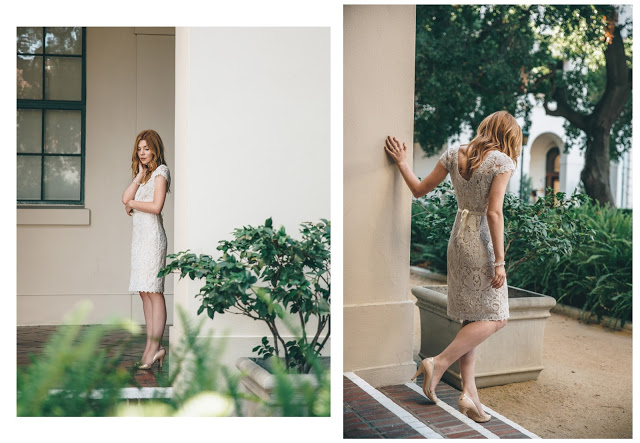 all photos shot by Champagne Victoria
BHLDN Hadley Dress / Isabella Scalloped Heel / Perle Bracelet