In my last beauty post, I talked about my simple "no-makeup makeup" days – where I just put on a little concealer, some lip color, and call it a day. But sometimes that isn't an option – days where I have an audition or a photo shoot require more makeup.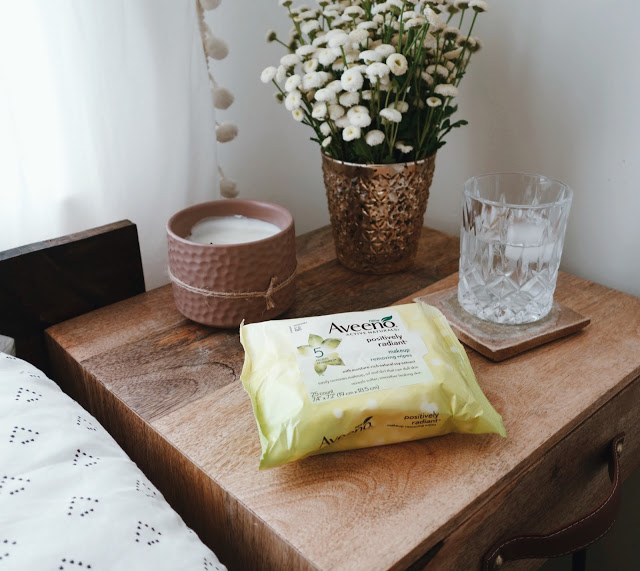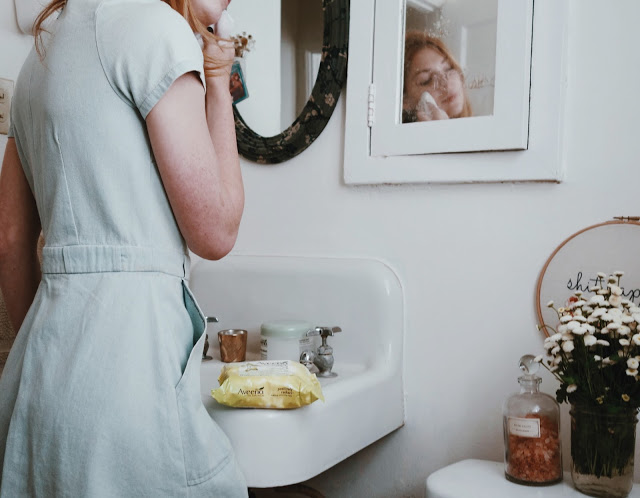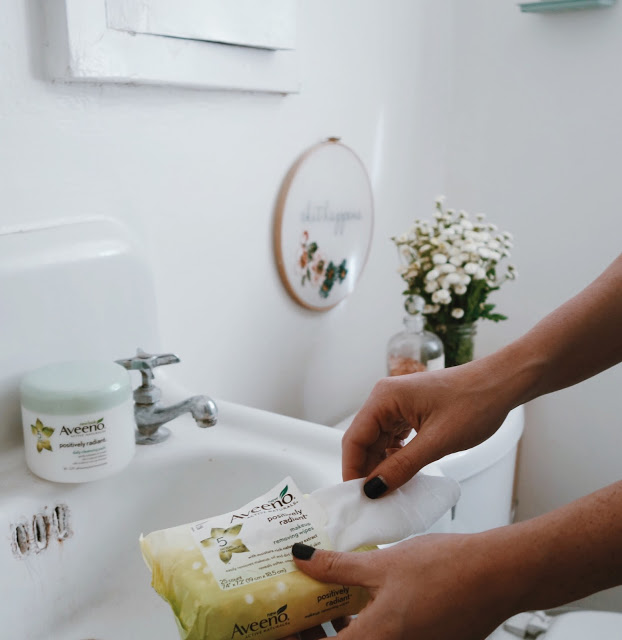 On days like that, I tend to be especially busy – sometimes it's more than one shoot, sometimes it's multiple auditions. I'll have to remove all of my makeup for one, reapply for another. It's always different, but I have to be able to adapt. And because I'm busy, I need something that is quick and easy to use.
I started using Aveeno Positively Radiant Makeup Removing Wipes last month and I'm already hooked. At first I just had them in my gym bag for a quick makeup removal before working out. But after using them there for a while, I started carrying a stash in my car for in between appointments. And then after that I started using them at home, either at the end of a long day, or just in between appointments.
Yeah, I'm hooked. I didn't used to be a fan of wipes at all – in the past I've found other brands to be too drying or leave my skin with a weird residue. Not the case with these – they're soft, moisturizing, and leave my skin looking bright and without irritation. Perfect for the girl on the go.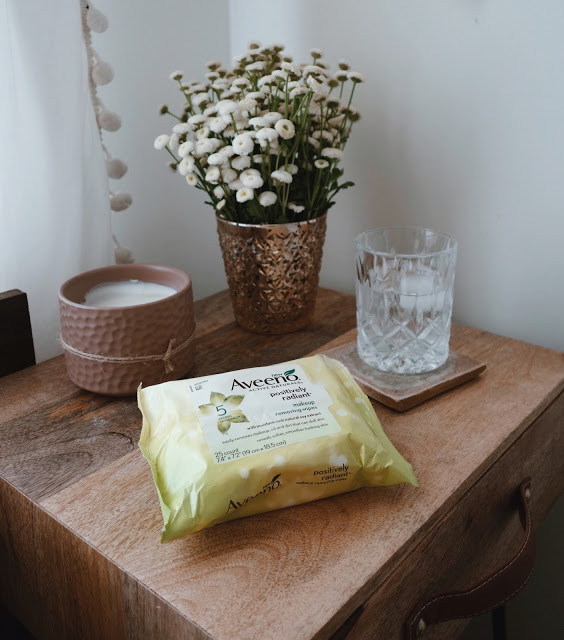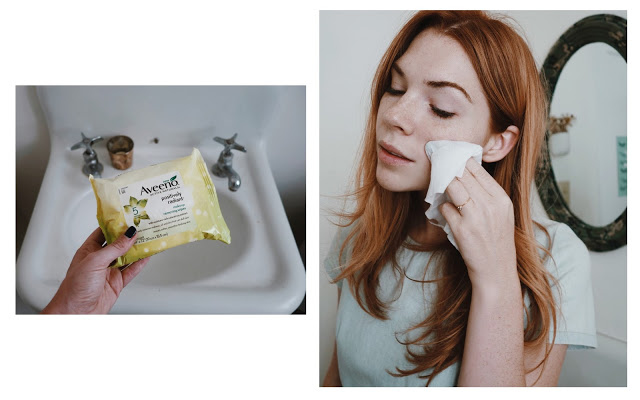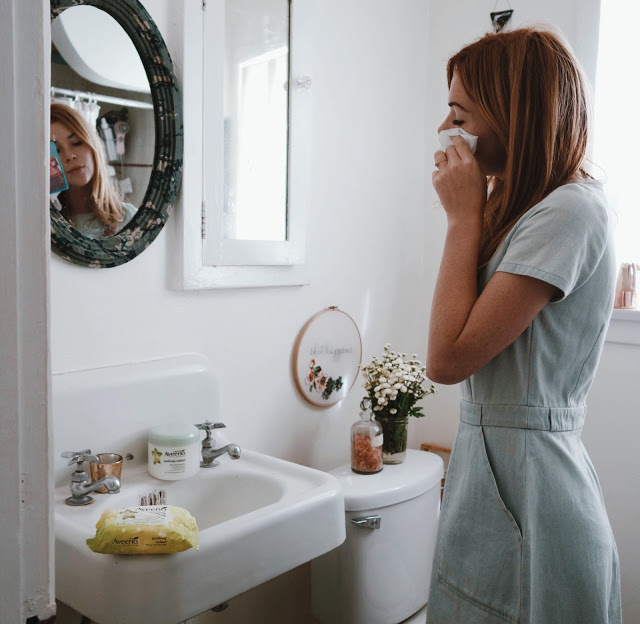 I partnered with Aveeno on this post. All opinions are 100% my own.