I didn't know that I even liked diamonds until I got my first one. A year ago, when Eric proposed to me with a lovely champagne diamond engagement ring, my first thought was "I love him!!" followed immediately by "and I love this ring!". I've been lucky enough to wear it since that day, and on my wedding day I added a black diamond wedding band. This month? I'm adding a necklace to my collection.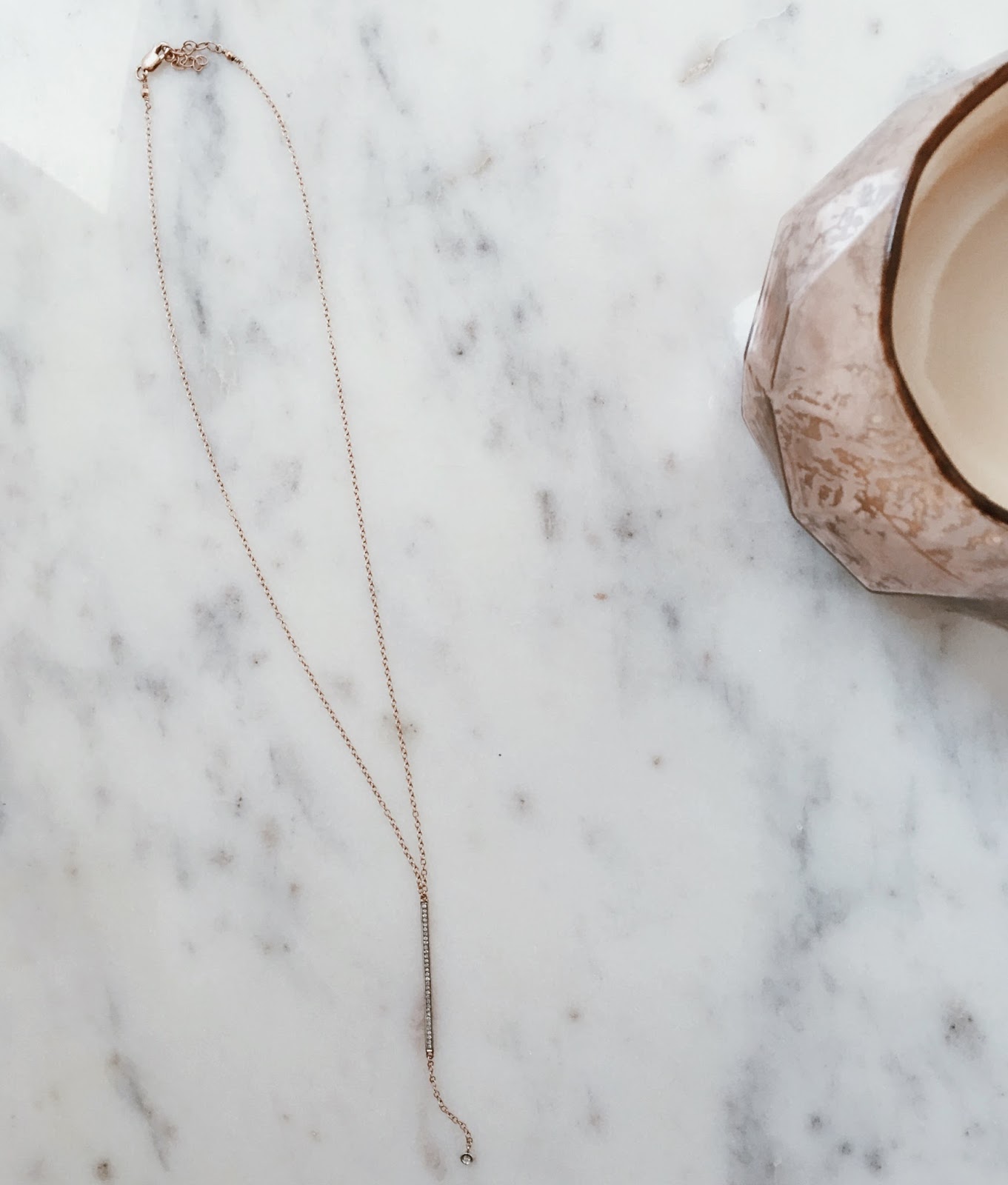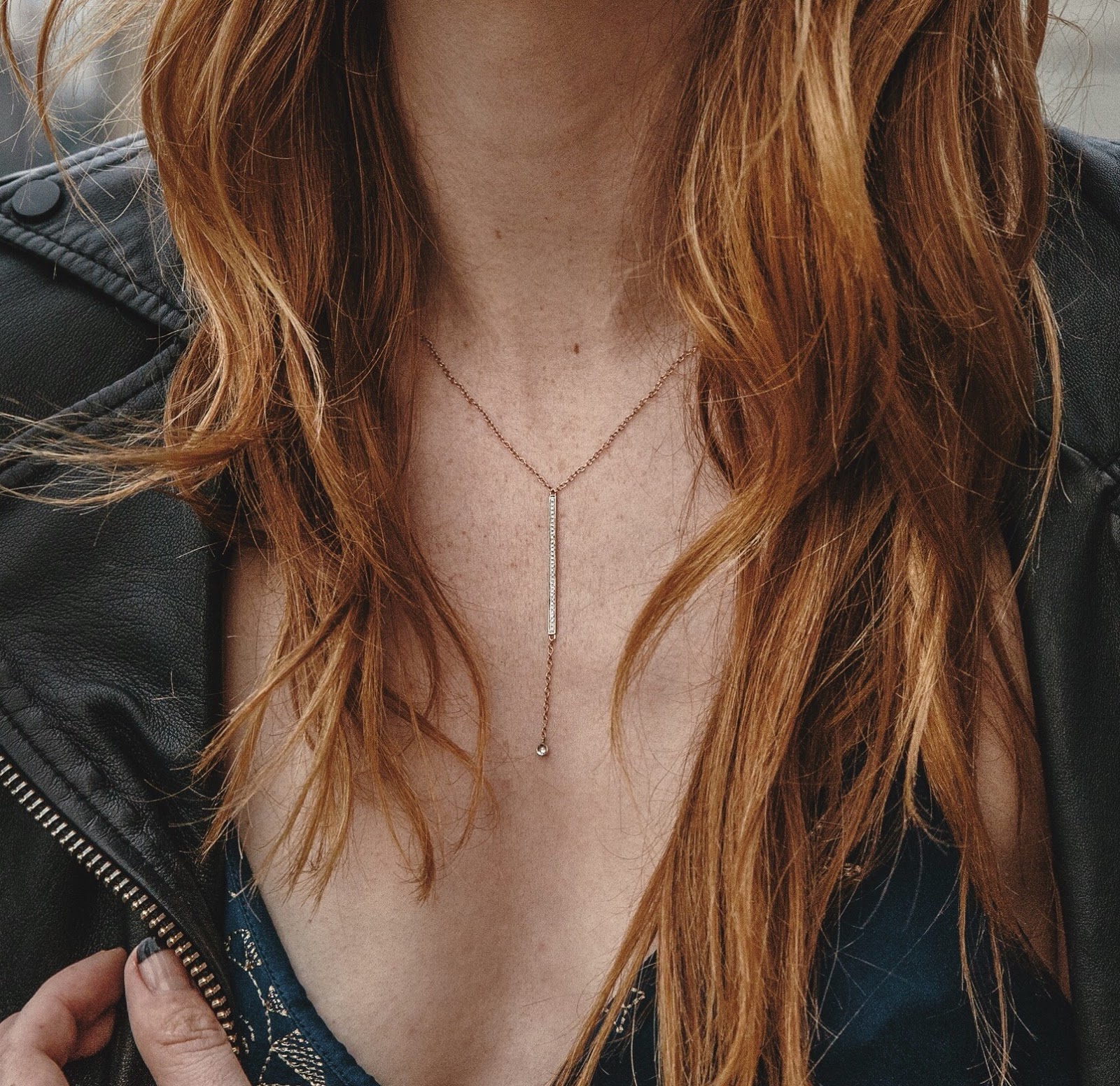 Diamonds really are a girls best friend. They're indestructible, sure, but they can also be delicate and simple. This necklace from my favorite Eriness is everything I could ever want. Rose gold? Yes please. Dainty, but still with major impact? Check and check. This necklace arrived to me while I was in NYC, and I have to say, I think I will always associate it with the city, despite its LA roots. It shines just like the big city, and was the perfect piece to wear for going out.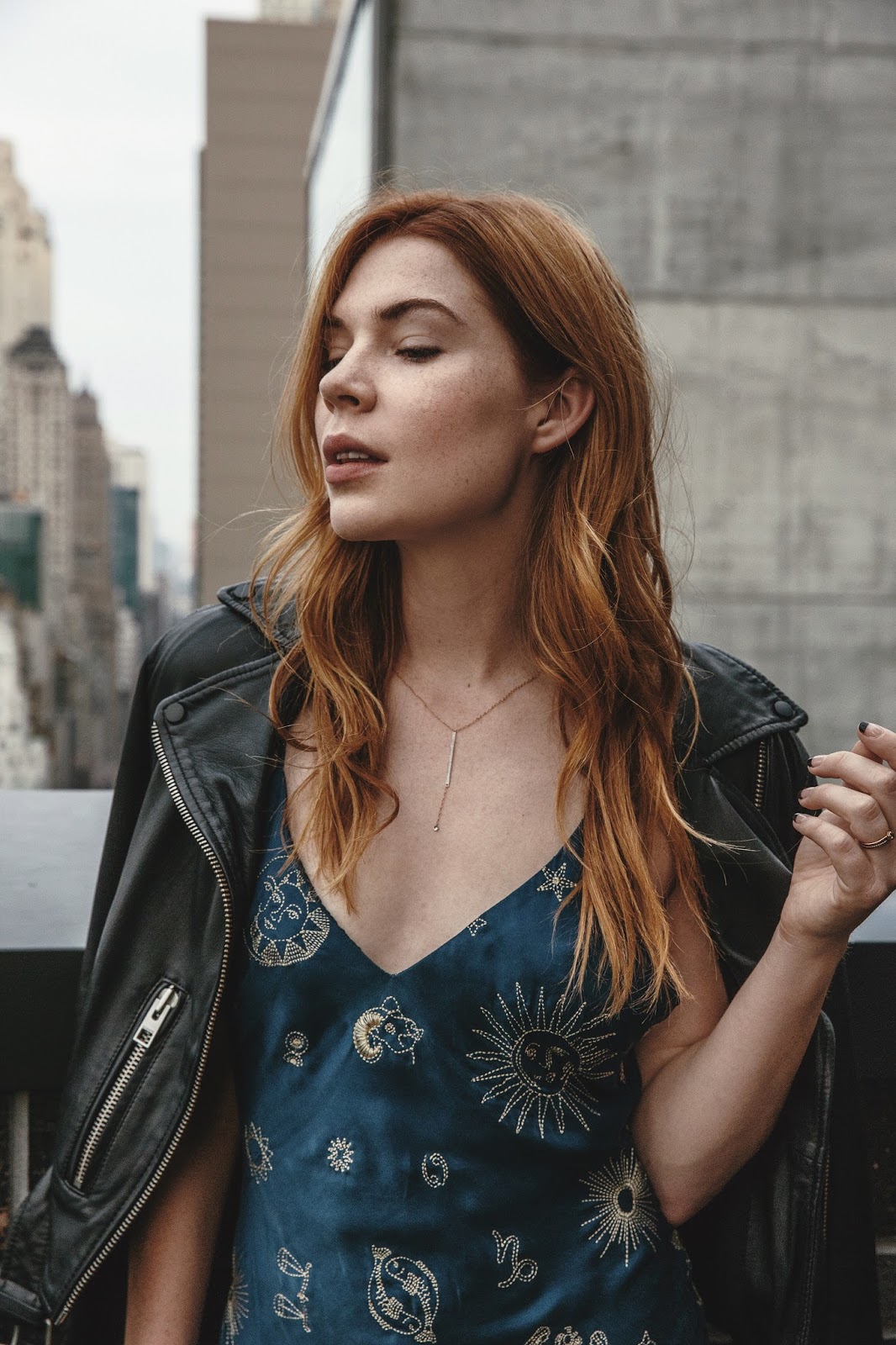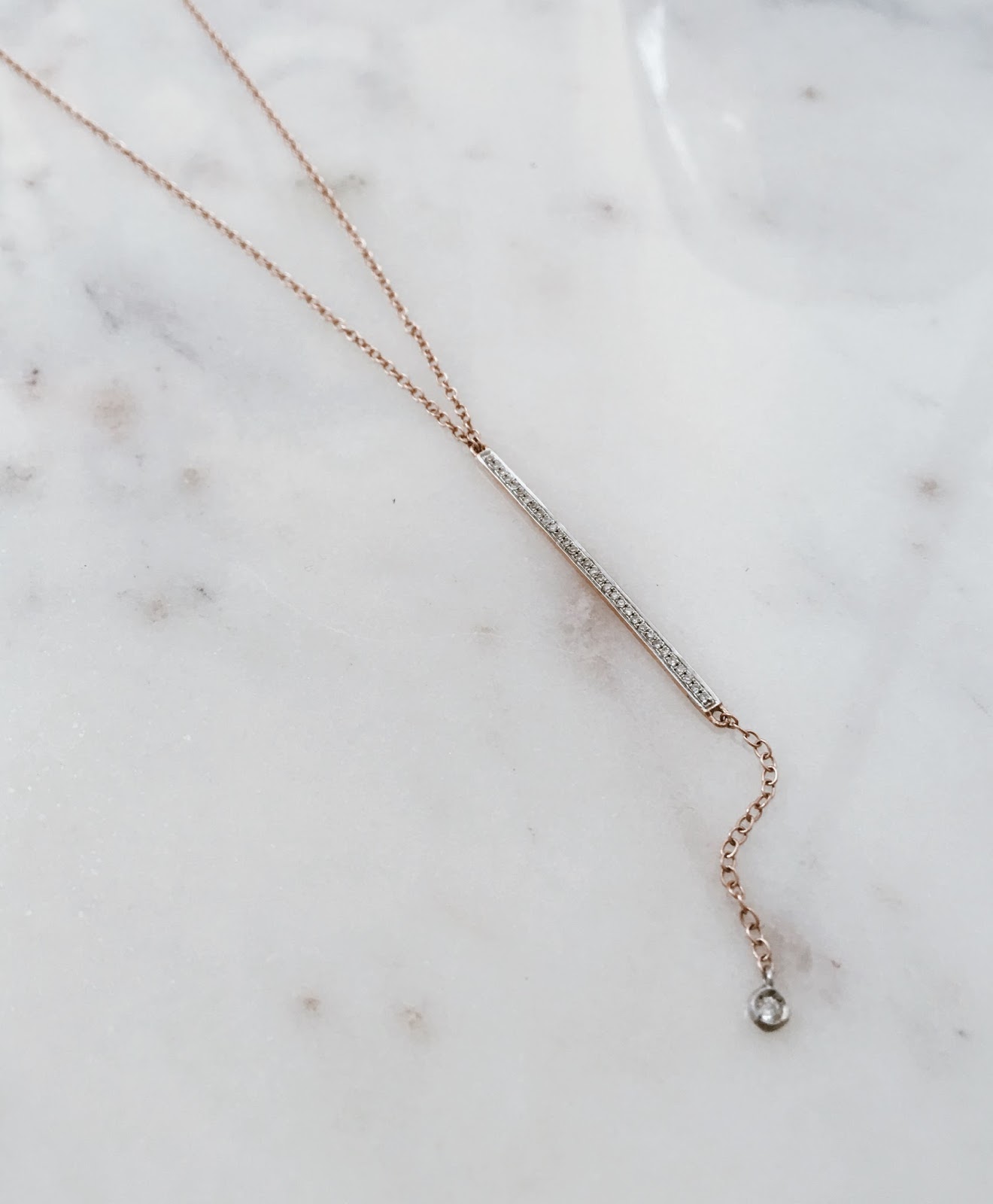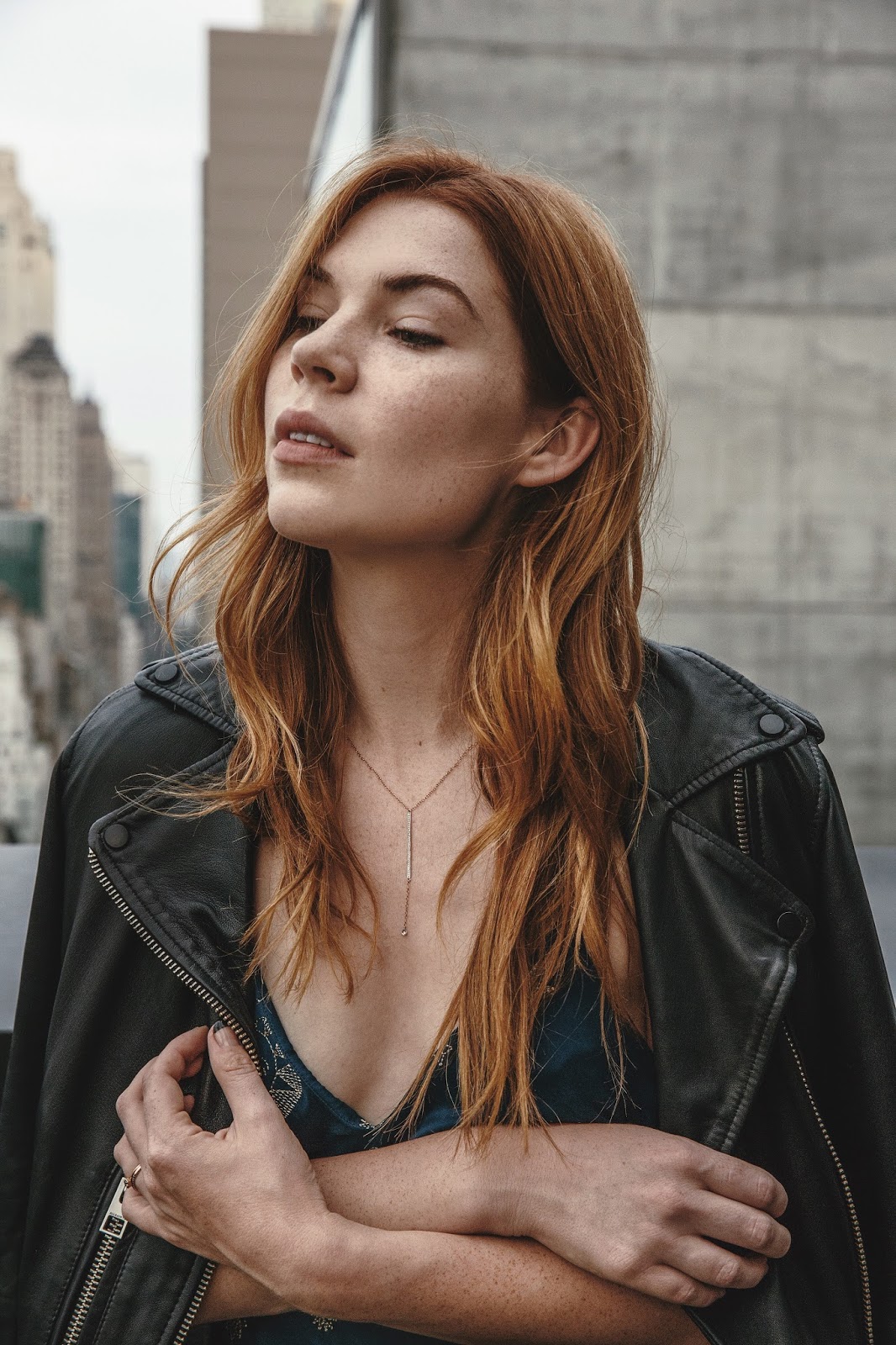 All photos shot by Champagne Victoria.