As promised, here is part 2 of my NYFW trip. Some bloggers and fashionistas go for the full week – but for me, I managed to cram in tons of outfits into just 4 days. It was a lot more work that way, but I think NY lends itself to being so fast paced. These photos were shot by Champagne on the roof of our hotel featuring a cozy Lucky Brand dress – since it was so hot, this was an easy look to wear, plus – look at that view!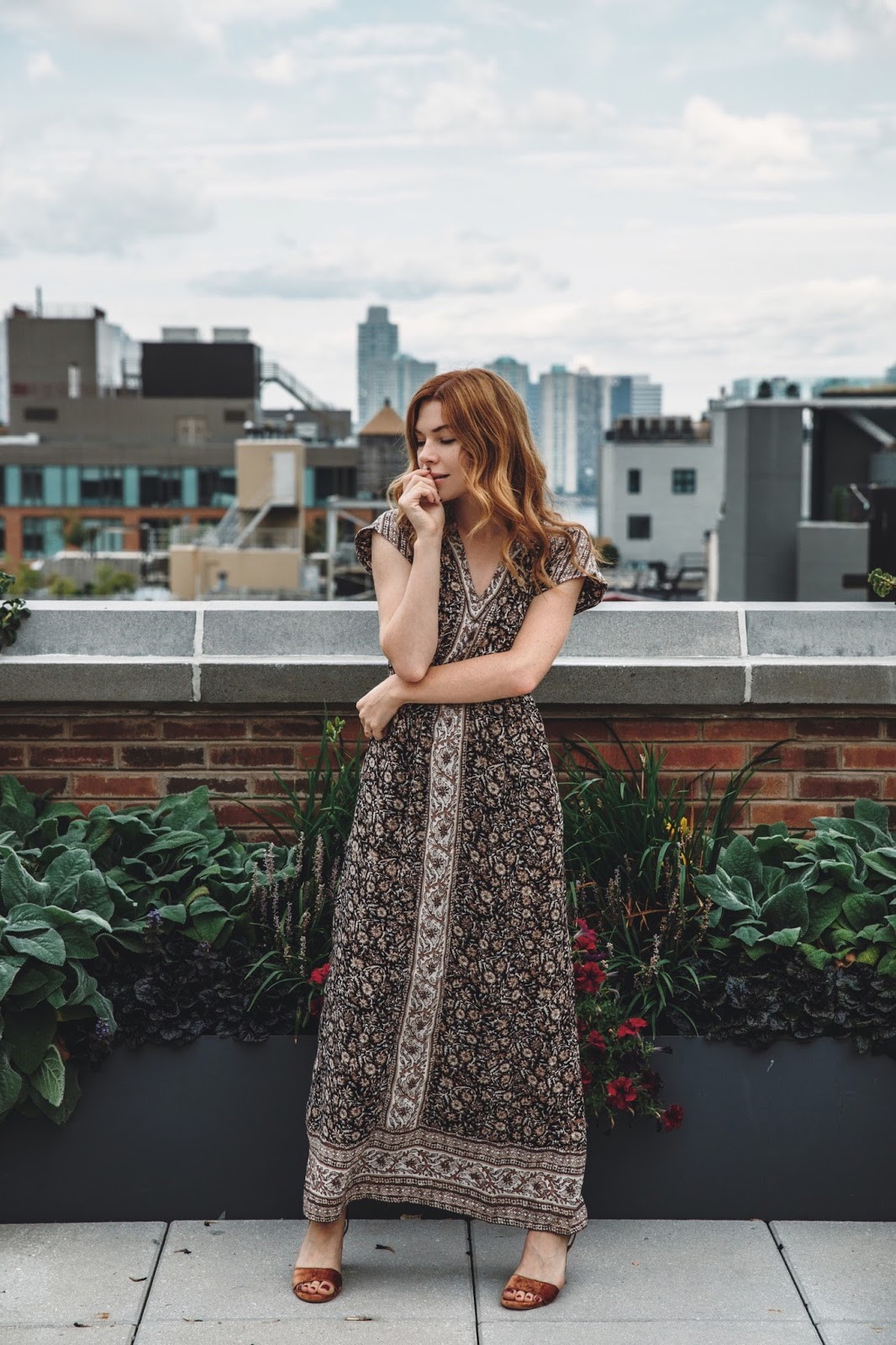 lucky brand maxi / charlotte stone velvet heels
After our morning shoot on the roof of the Arlo, I changed and we headed into SoHo to shoot another looks featuring Matisse and Lush. I really loved being able to wear something a little bolder than I normally do, and this blouse felt appropriately Autumnal – despite the heatwave.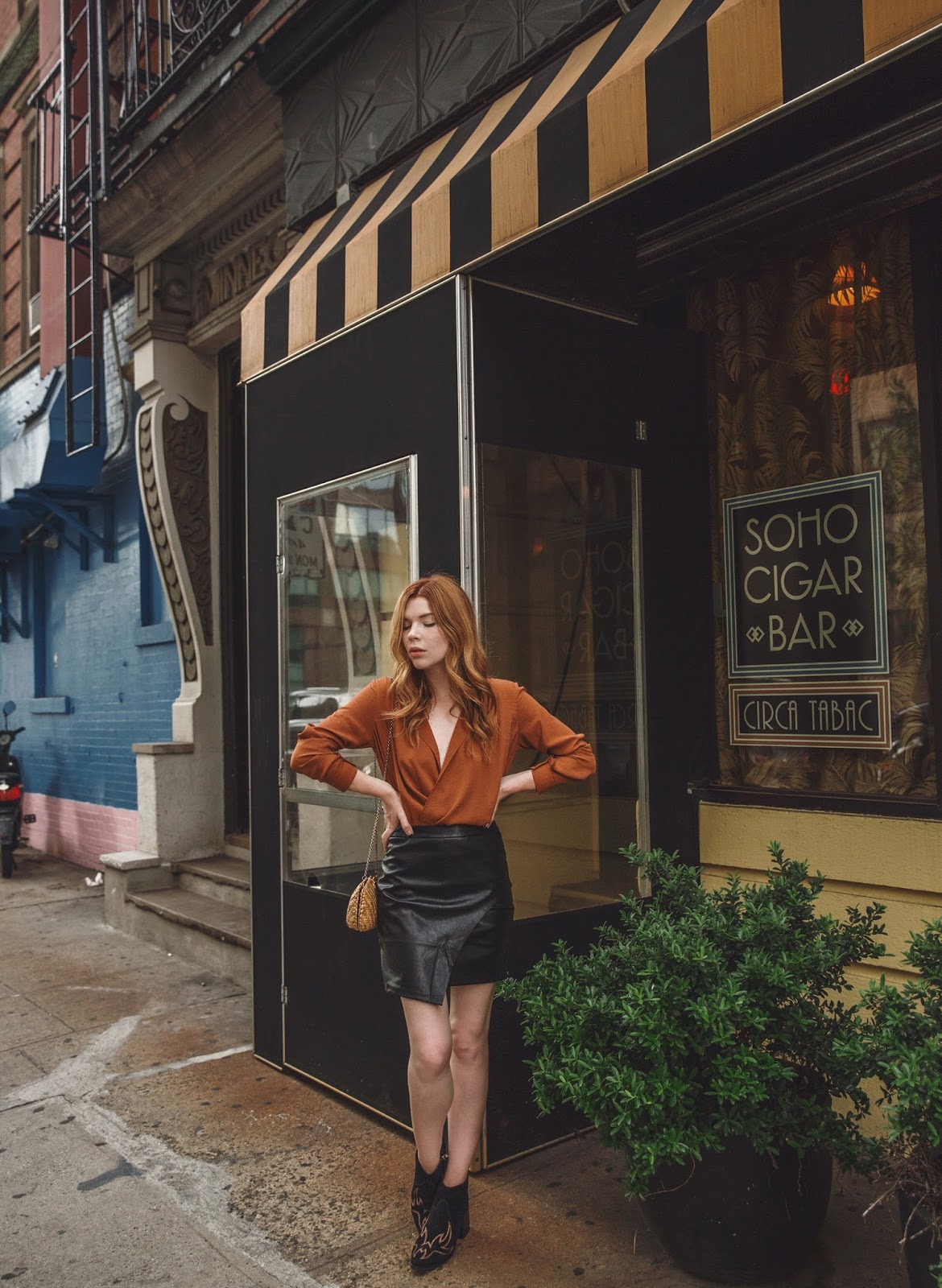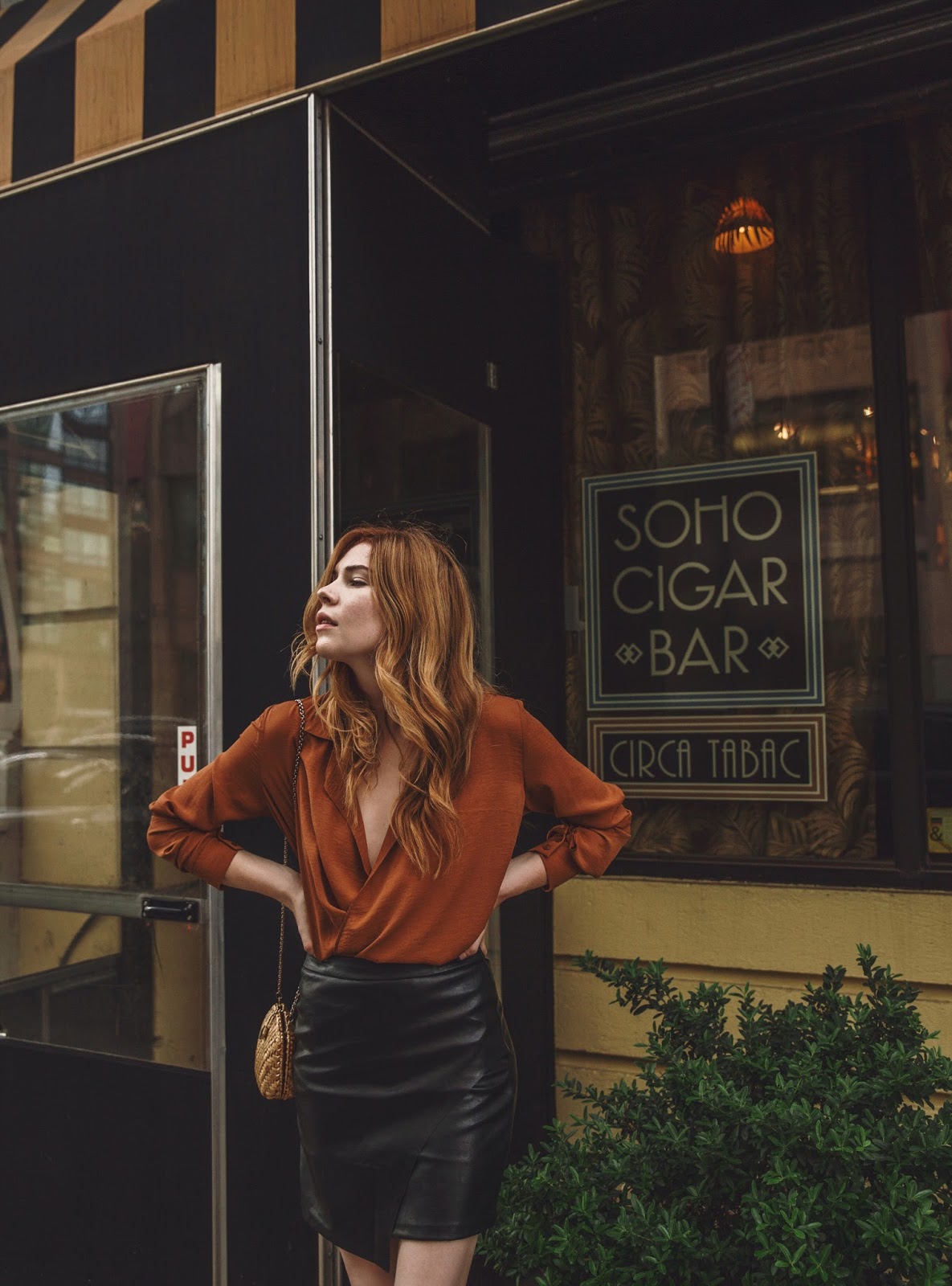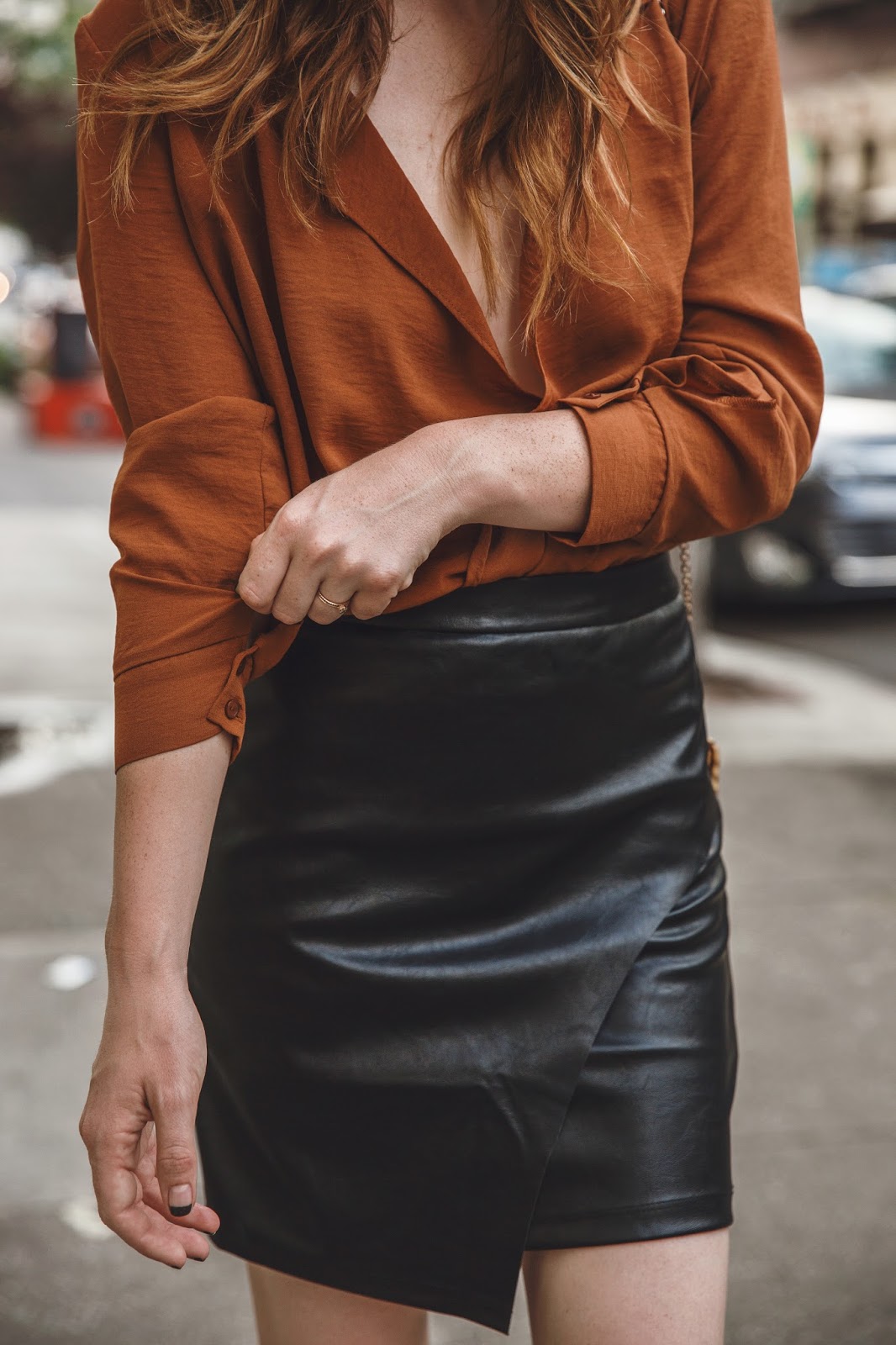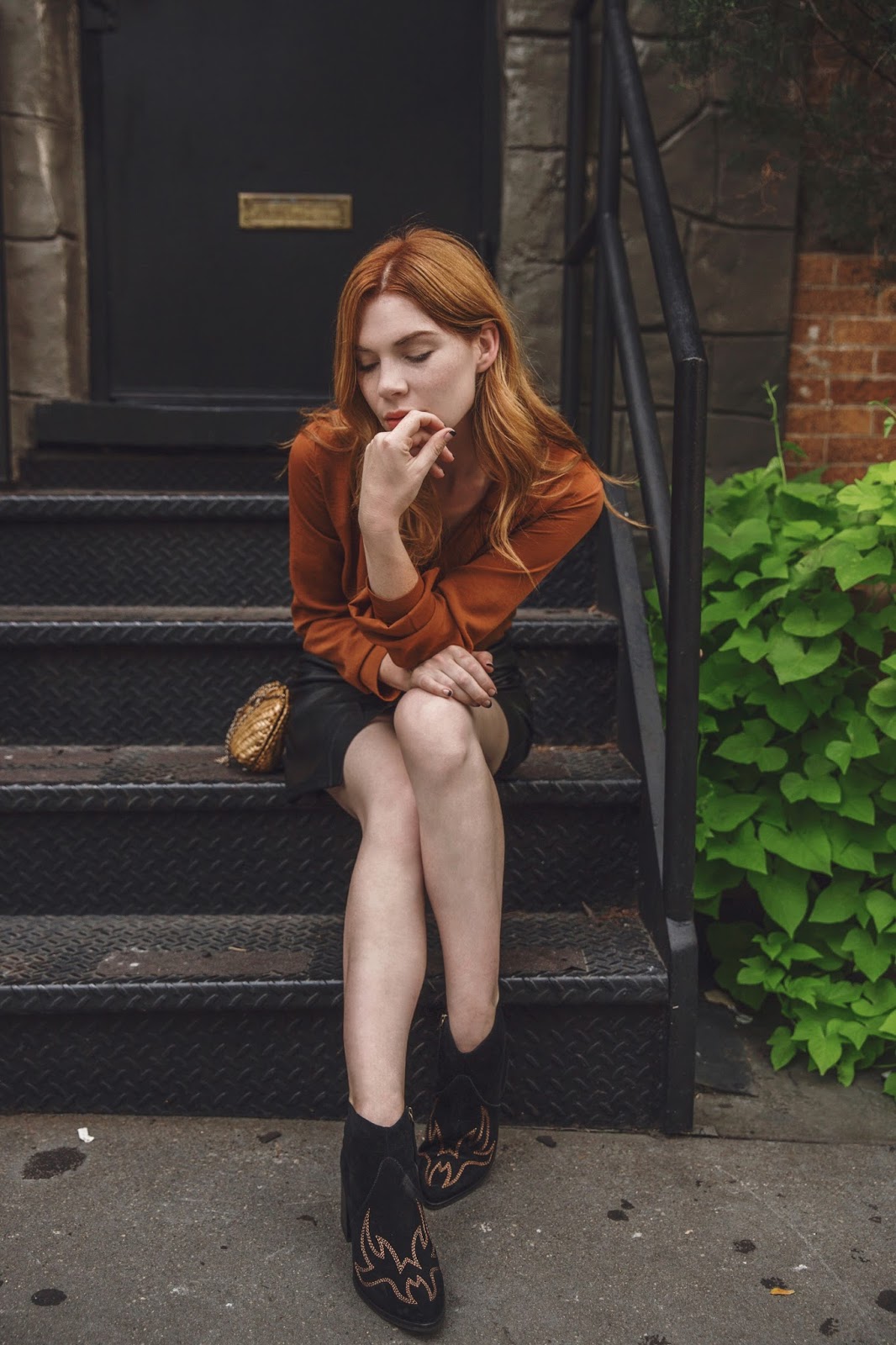 After we finished shooting this set, we took a bit of a break from running around, grabbed an early dinner, and eventually went out to a rooftop party near Central Park. I think that was one of my favorite things that we did, because the view was so incredible. I'll be sharing photos from that night on the blog this weekend, but it was an evening of not as much work, and more just enjoying the city. A nice break to put the camera down (if only for a night).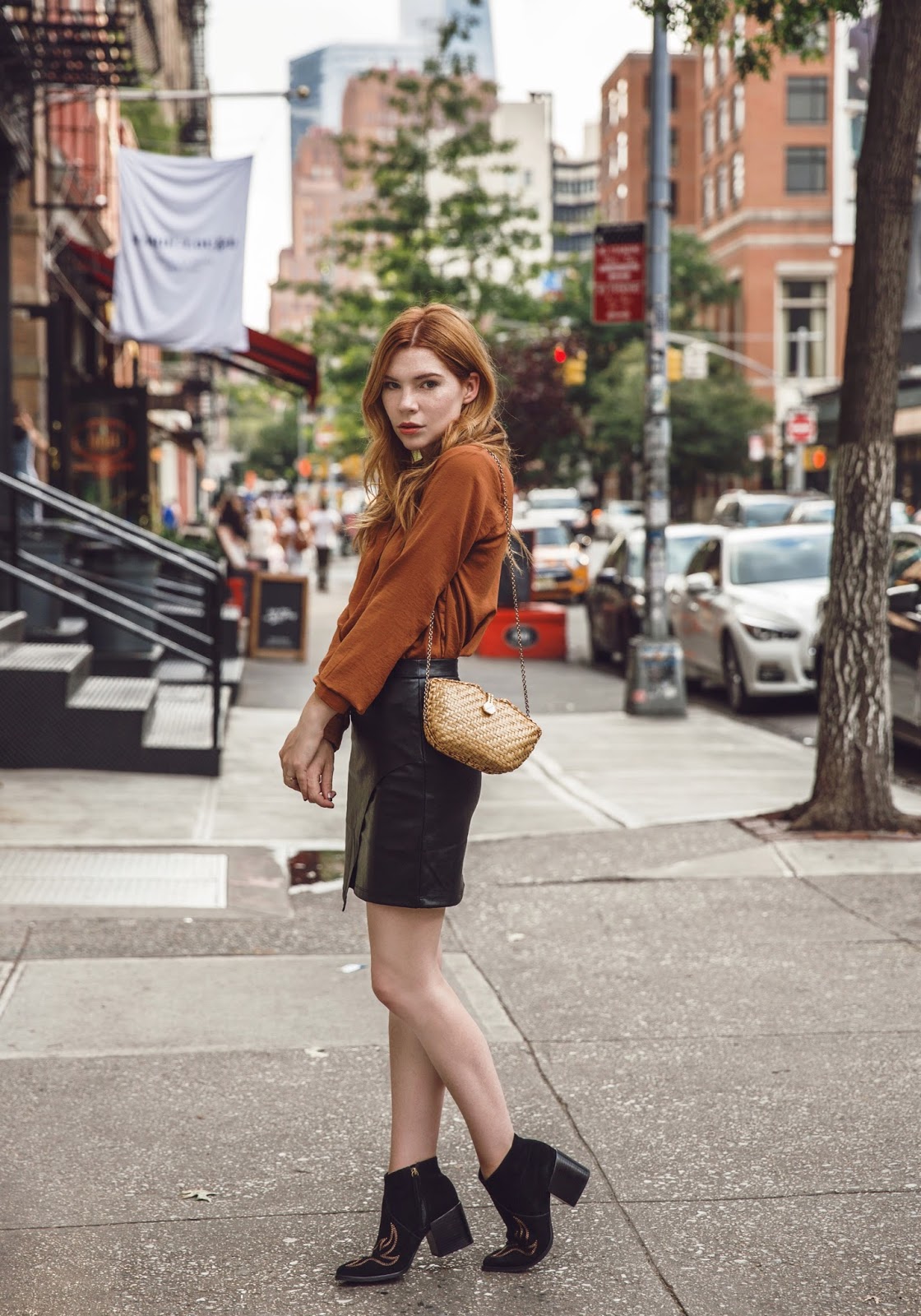 faux leather mini / lush wrap blouse / vintage purse / matisse vox boots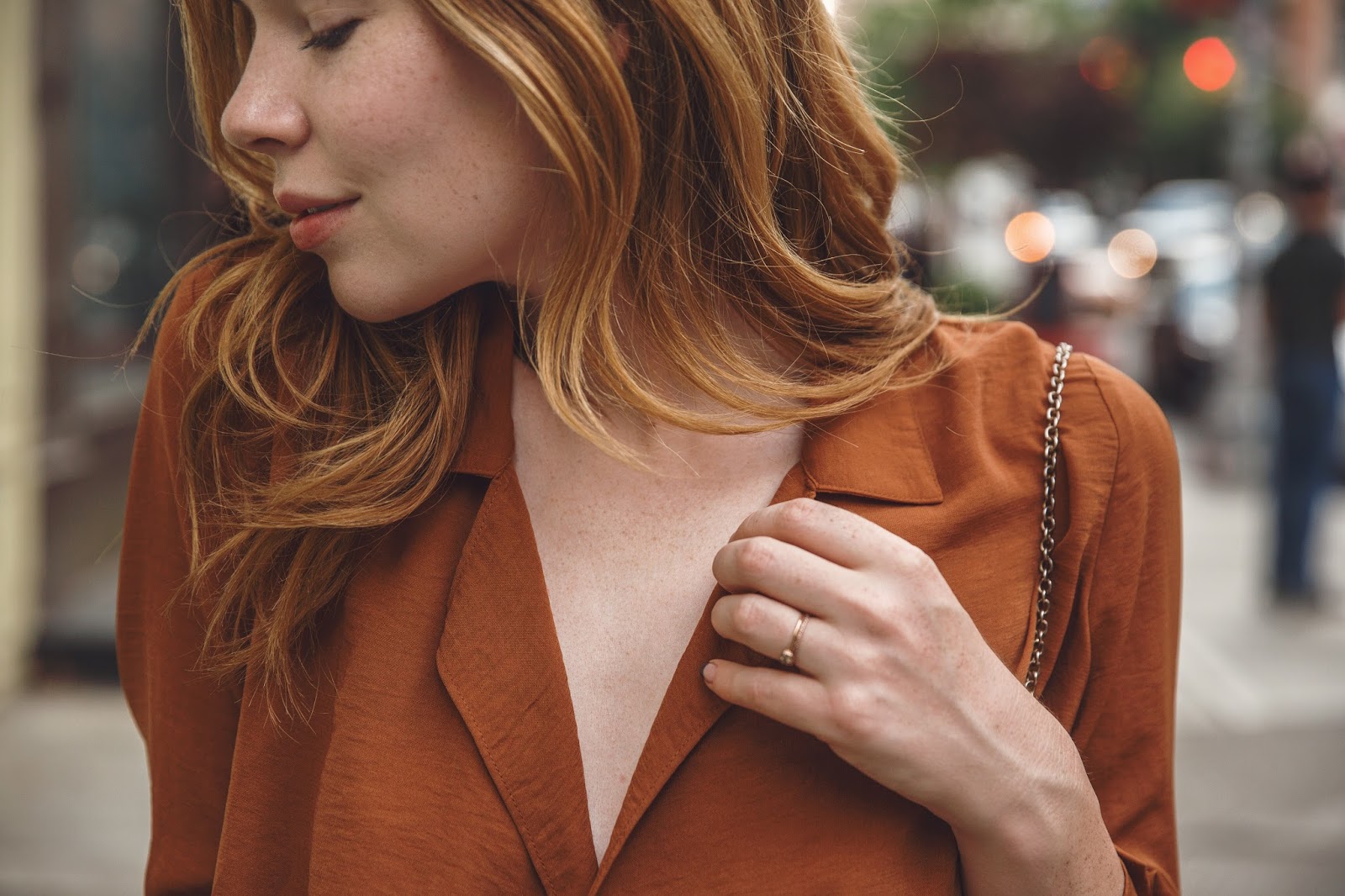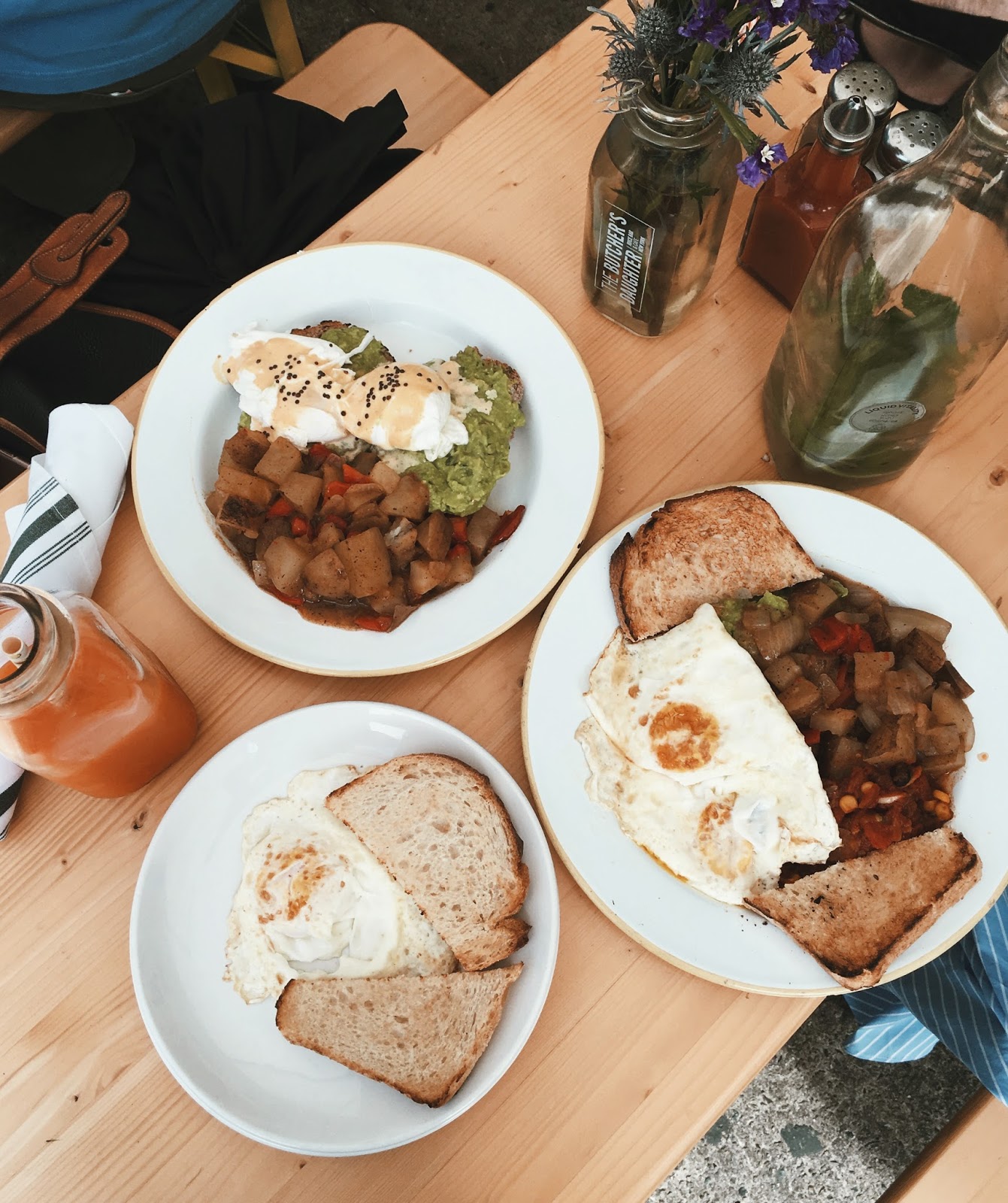 For our last morning in NY, we hit up the Butcher's Daughter for brunch. Somehow we were sat immediately (the brunch gods were looking out for us) and were able to order food super fast. Everything was delicious, and their pressed juices are out of control good. When we finished brunch, Champagne and I walked around and shot one final outfit, which ended up being my plane outfit for the journey home.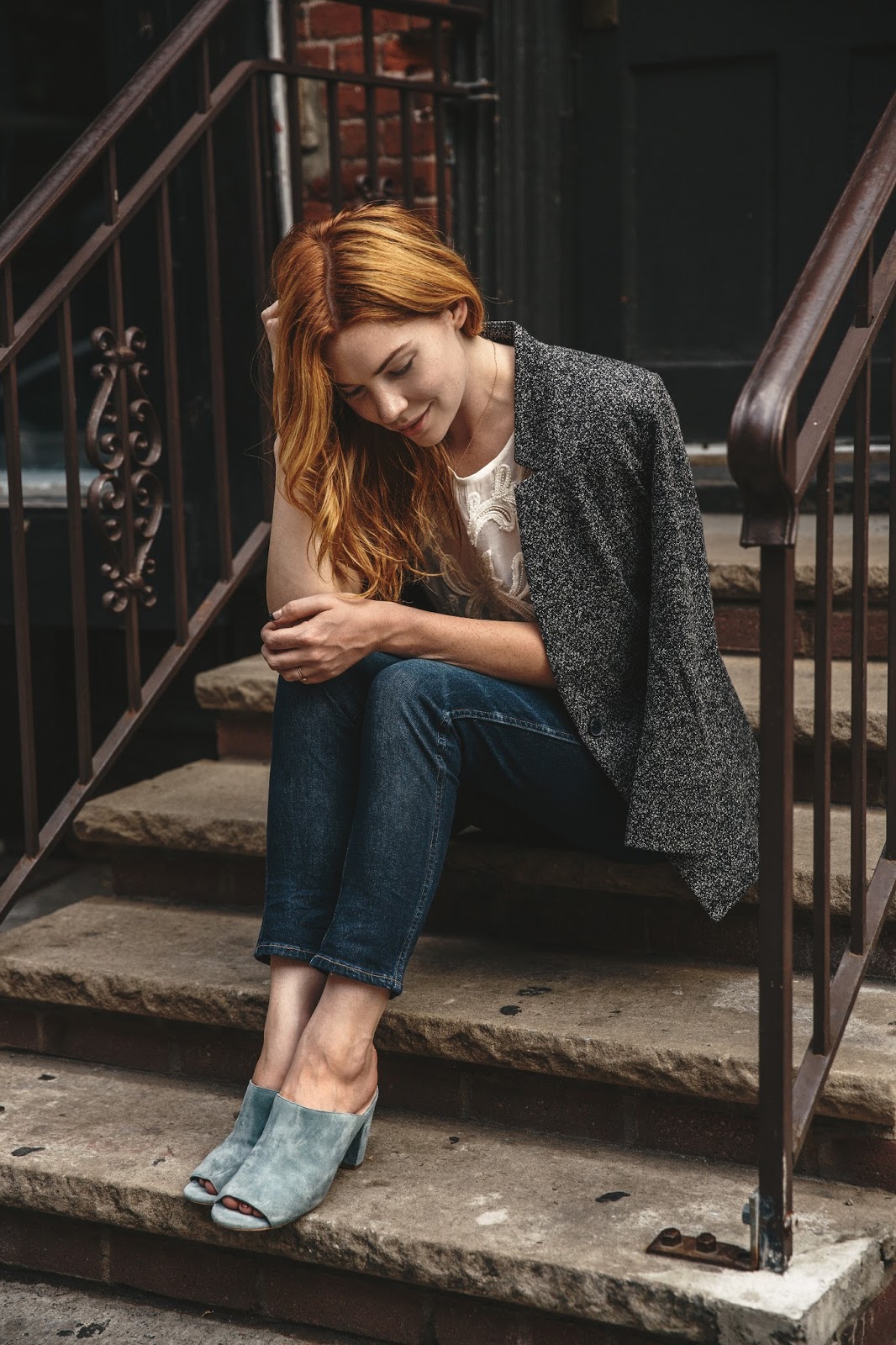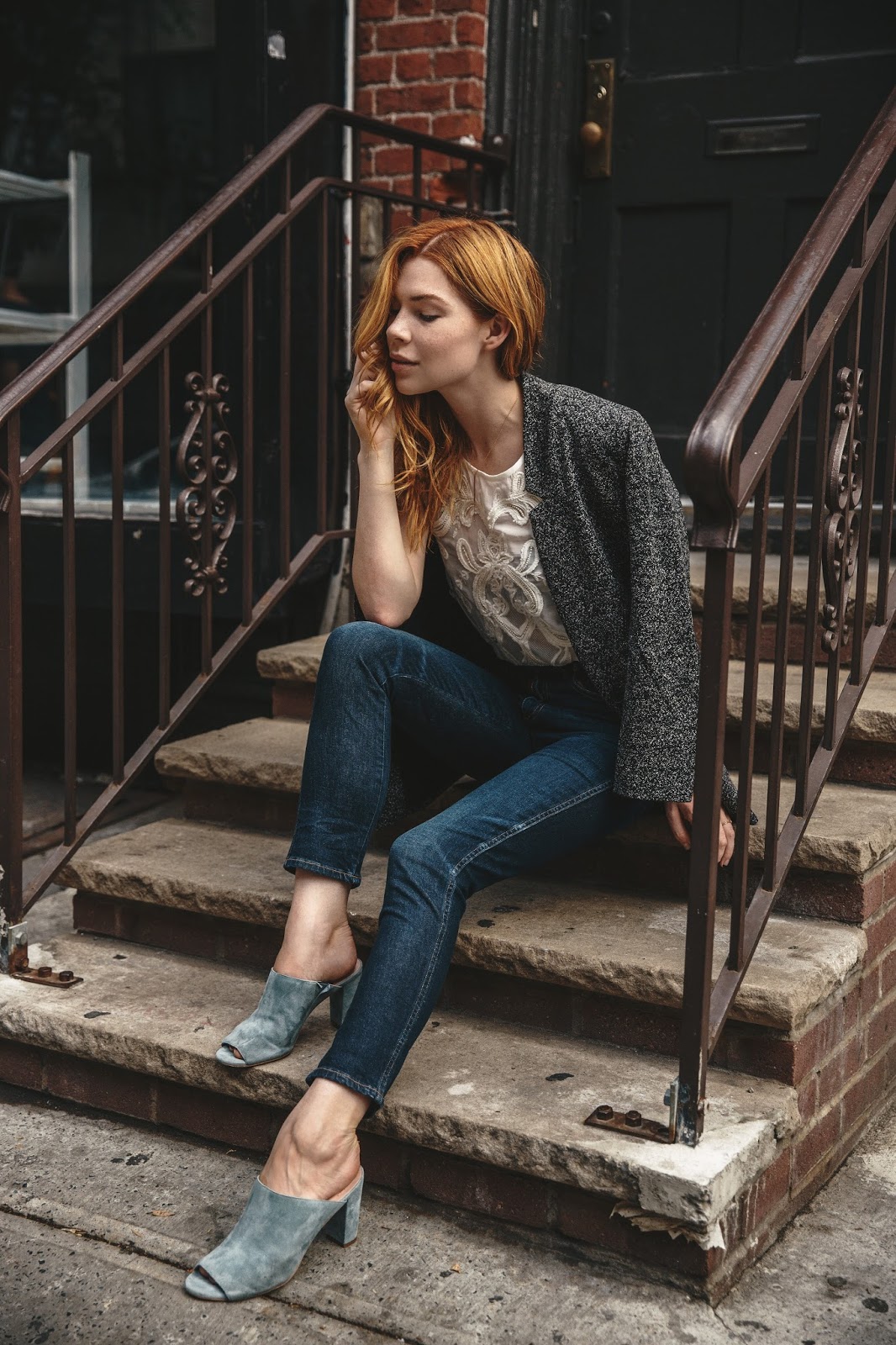 This look is Lucky Brand, and while I tend to opt for saggy-baggy sweaters on flights, I decided I wanted to wear this look on the ride home. If nothing, than just to feel a bit more chic while traveling, instead of schleppy. A guy at the bar in JFK tried to buy me a drink, so I guess it pays off to keep things a bit more classy for travel. Plus, those mules slipped of realllll easy for a little cat nap mid flight.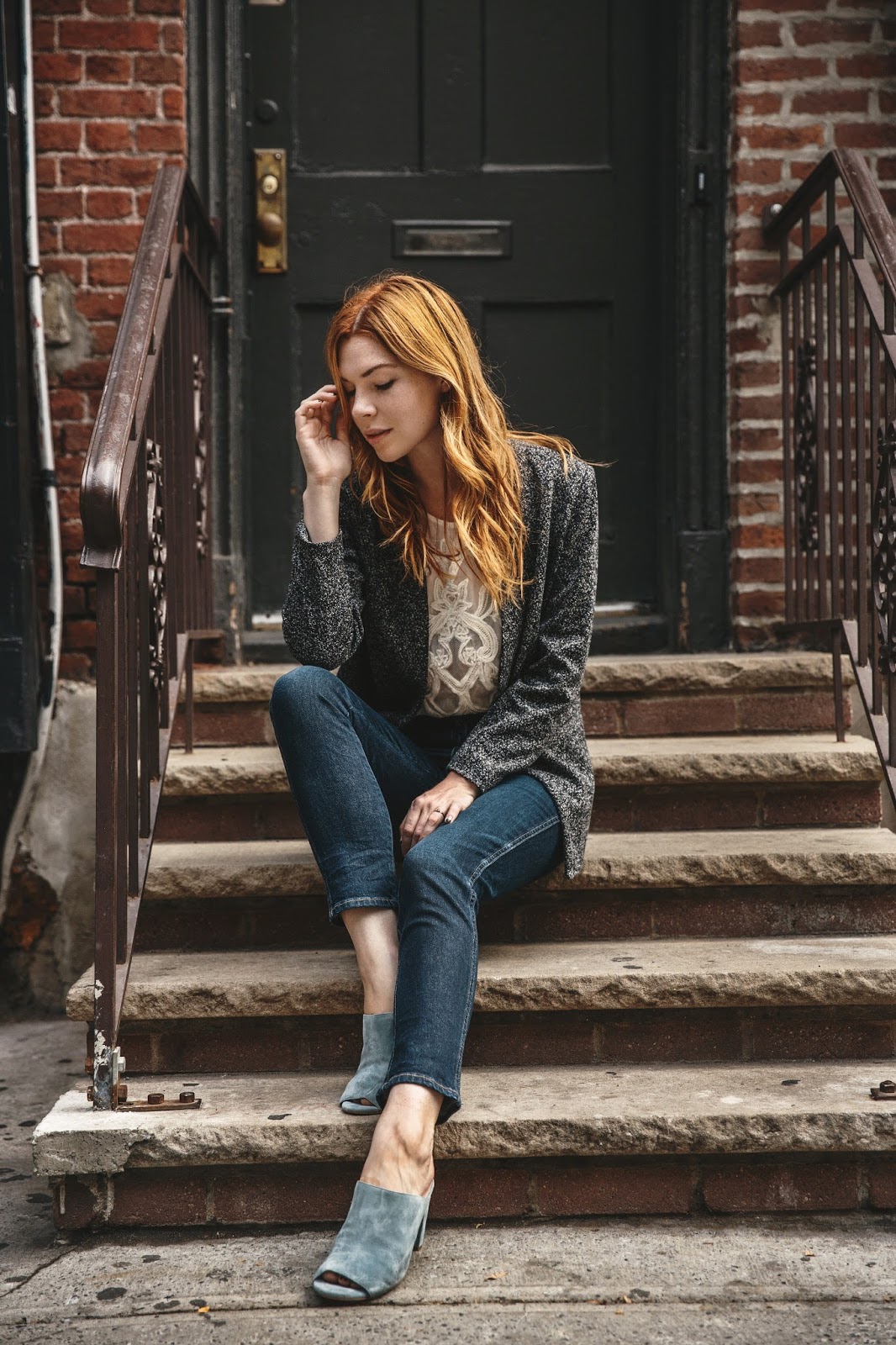 lucky sweet n straight jeans / embryo mixed media top / charlotte stone mules / knit blazer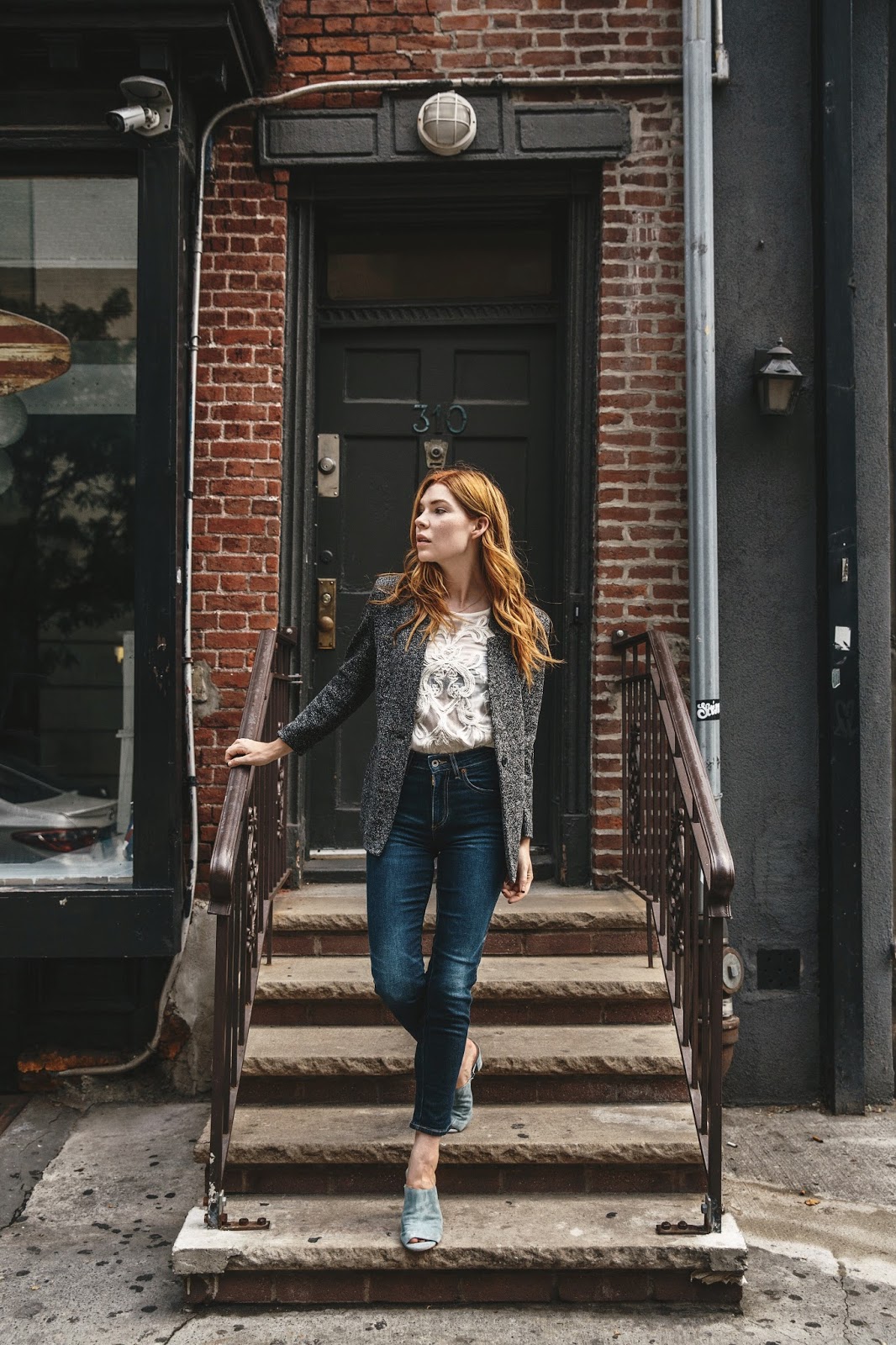 That's all for now, folks. I'll have a little NYFW video up soon, plus photos from our rooftop party on the blog this weekend.
All photos shot by Champagne Victoria.