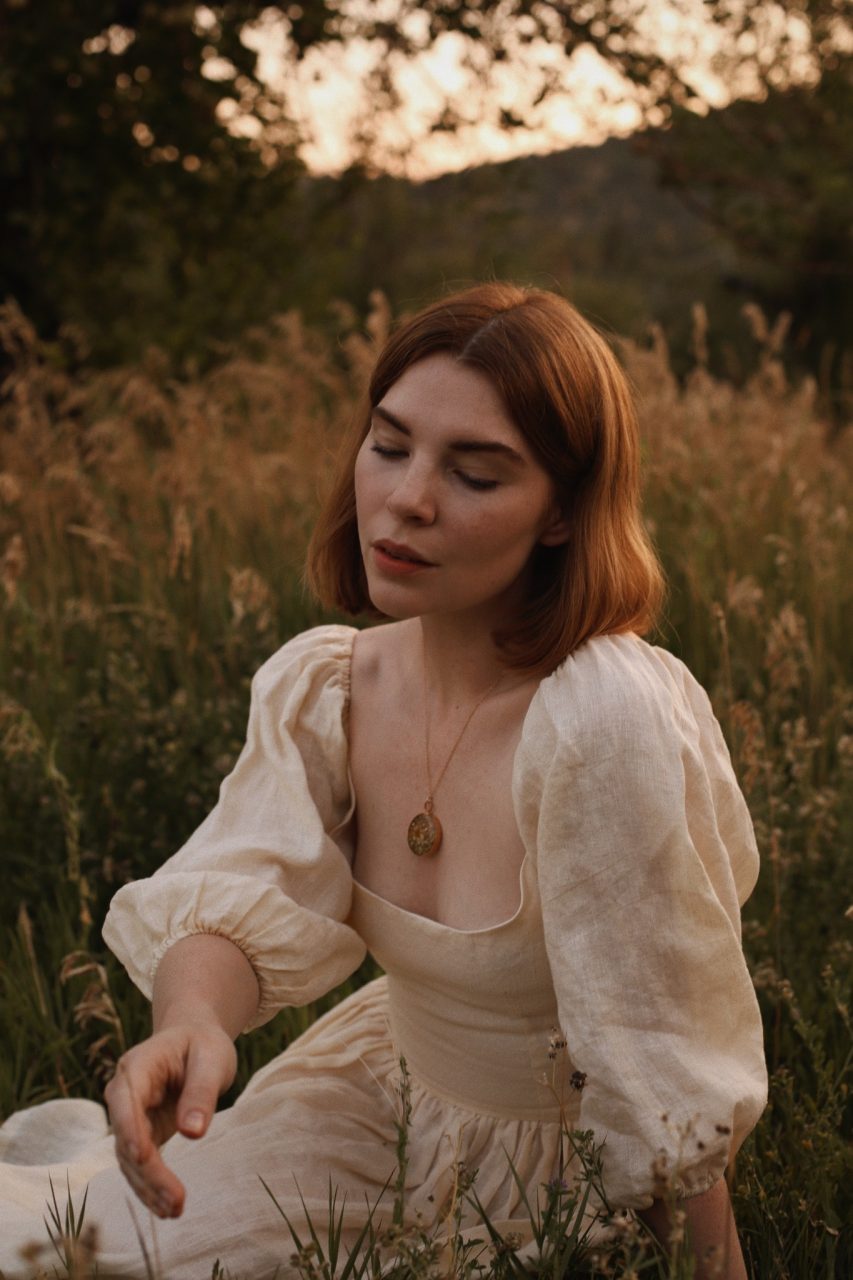 I've always gravitated towards jewelry that makes me feel something.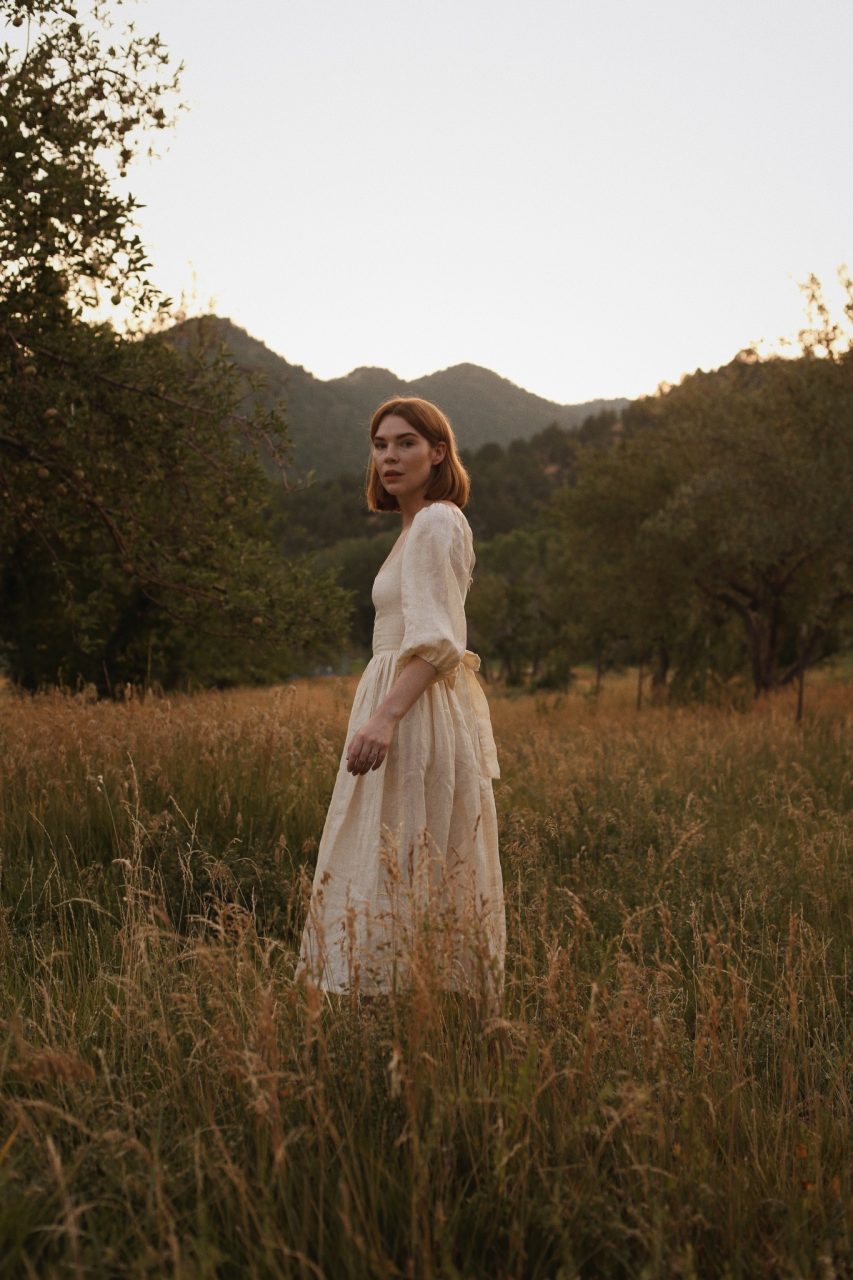 I think that's probably why my collection has remained relatively small – only the pieces that really illicit that big sigh of admiration from me, thank you. My latest addition to my jewelry box is no exception; a bespoke necklace by Lost Forest.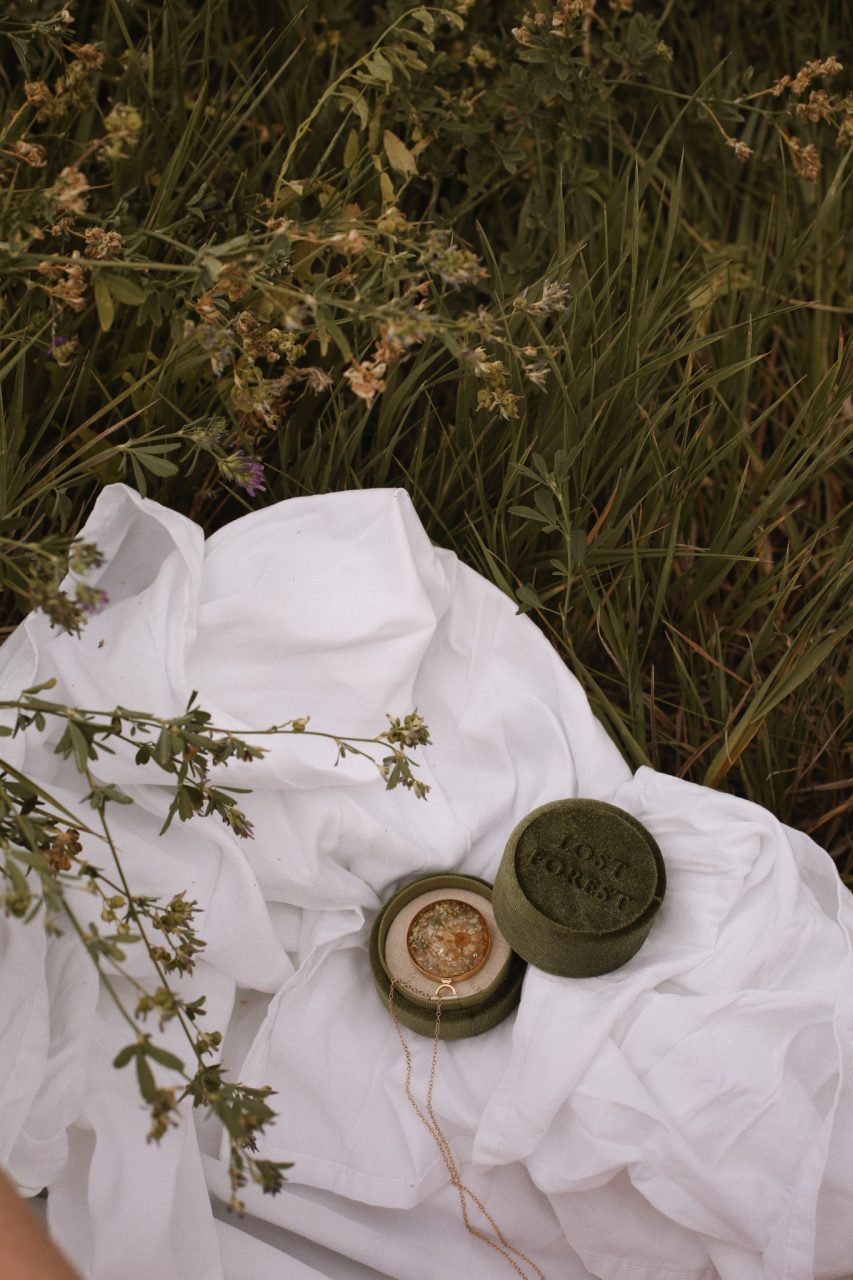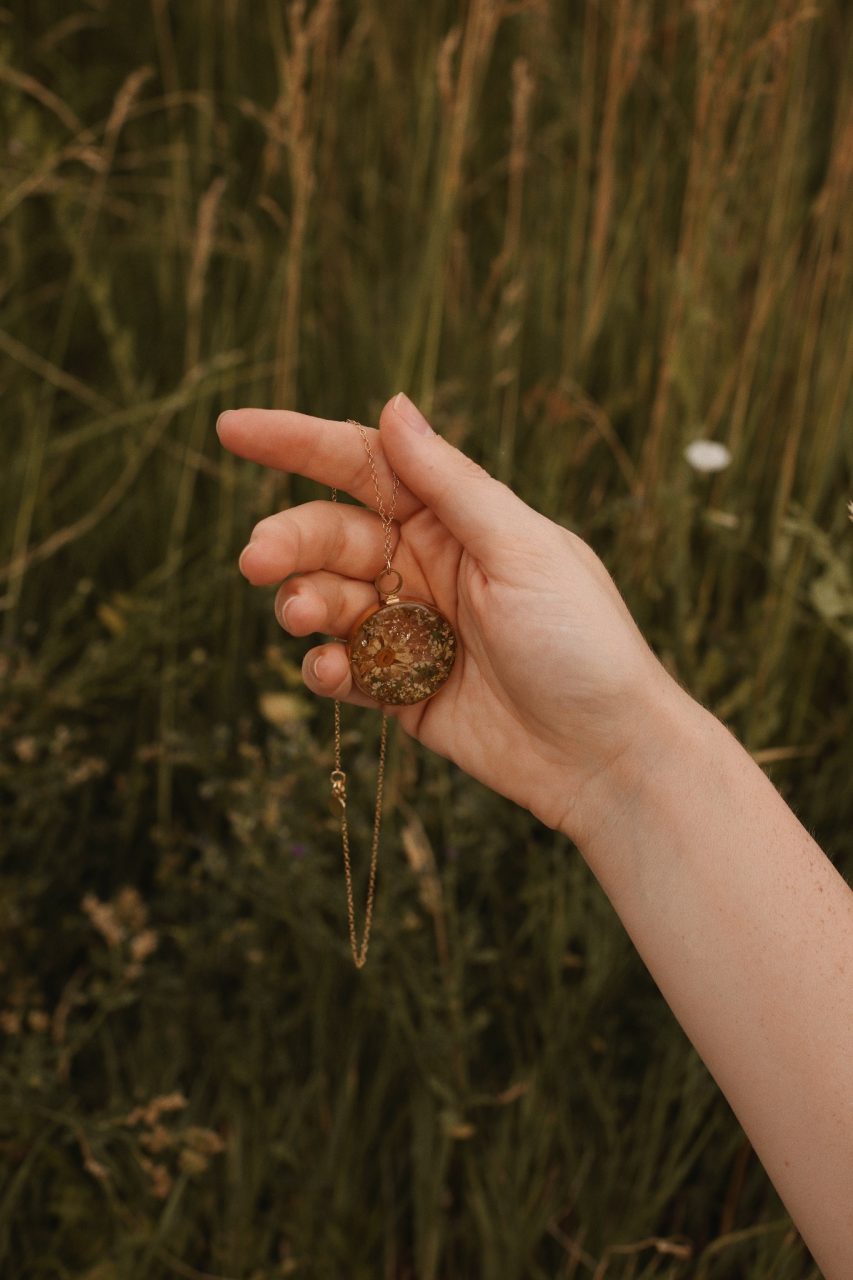 This necklace is one of Lost Forest's 'Looking Glasses' which are inspired by the book 'Alice Through The Looking Glass' and the tiny worlds Alice discovered by peering very closely at the life beneath her feet. That's because this necklace contains real Irish wildflowers, and it looks like a miniature replica of the Irish countryside, complete with a chamomile blossom that I chose because it was my wedding flower.
My trip to Ireland earlier this year was so special, not just because it was my last time leaving the country before Covid hit, but because of how completely I fell in love with the land. We spent 10 days driving through the countryside and saw so many beautiful rolling hills and fields – I think back to our time there fairly often, if I'm being honest. So when I first found Irish artist Gillian Corcoran's shop Lost Forest, I knew I had add one of her pieces to my collection.
Lost Forest's necklaces can even be made with your own flowers, mailed in to become a part of the final piece. With so many weddings moving to either be digital or private elopements, I could see this piece being a really special personal way to hold onto that special day – by adding one of your own flowers from your wedding bouquet.
I think what I love most about this piece is that is a true marriage of my personal story mixed with the best parts of the country I so love. I can look into this necklace and think of both my wedding day here in California, and of early spring days spent along the Irish coast.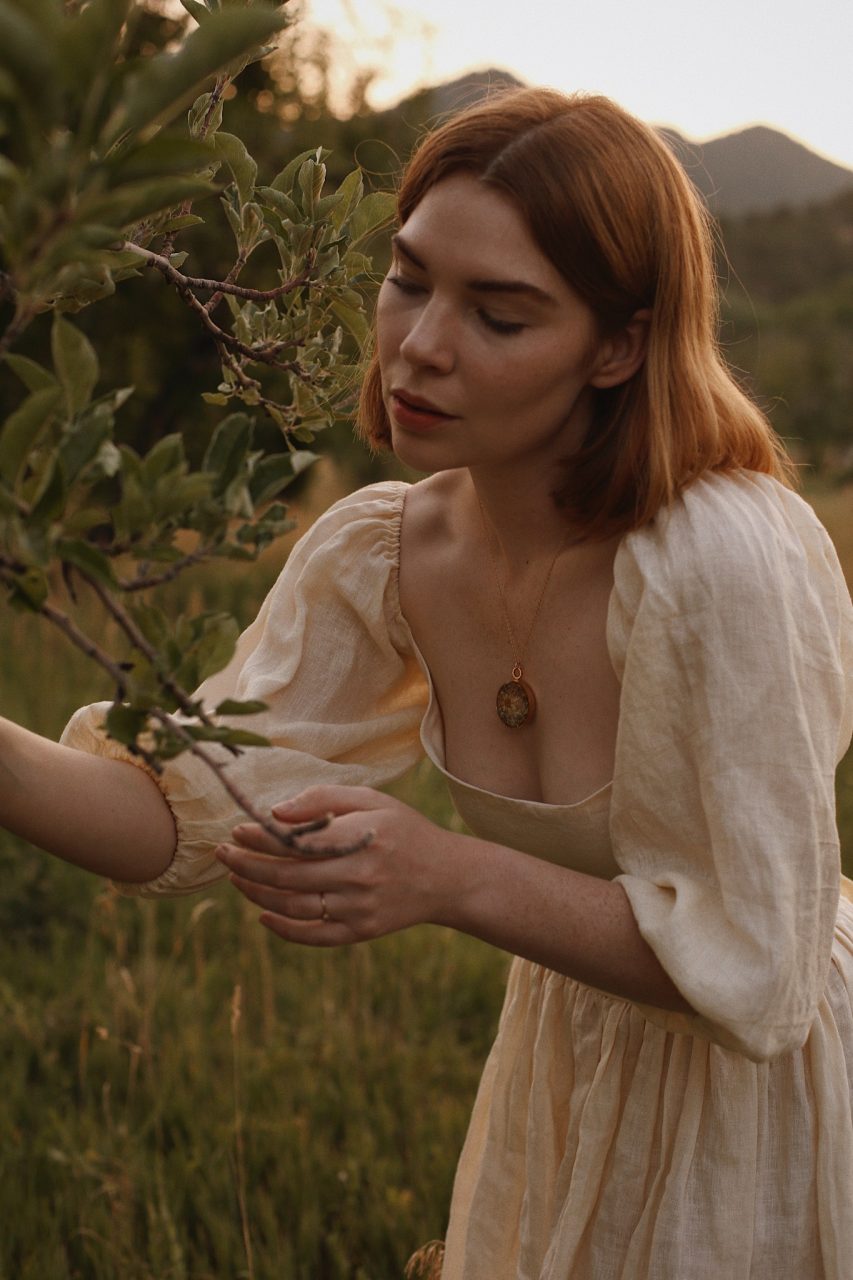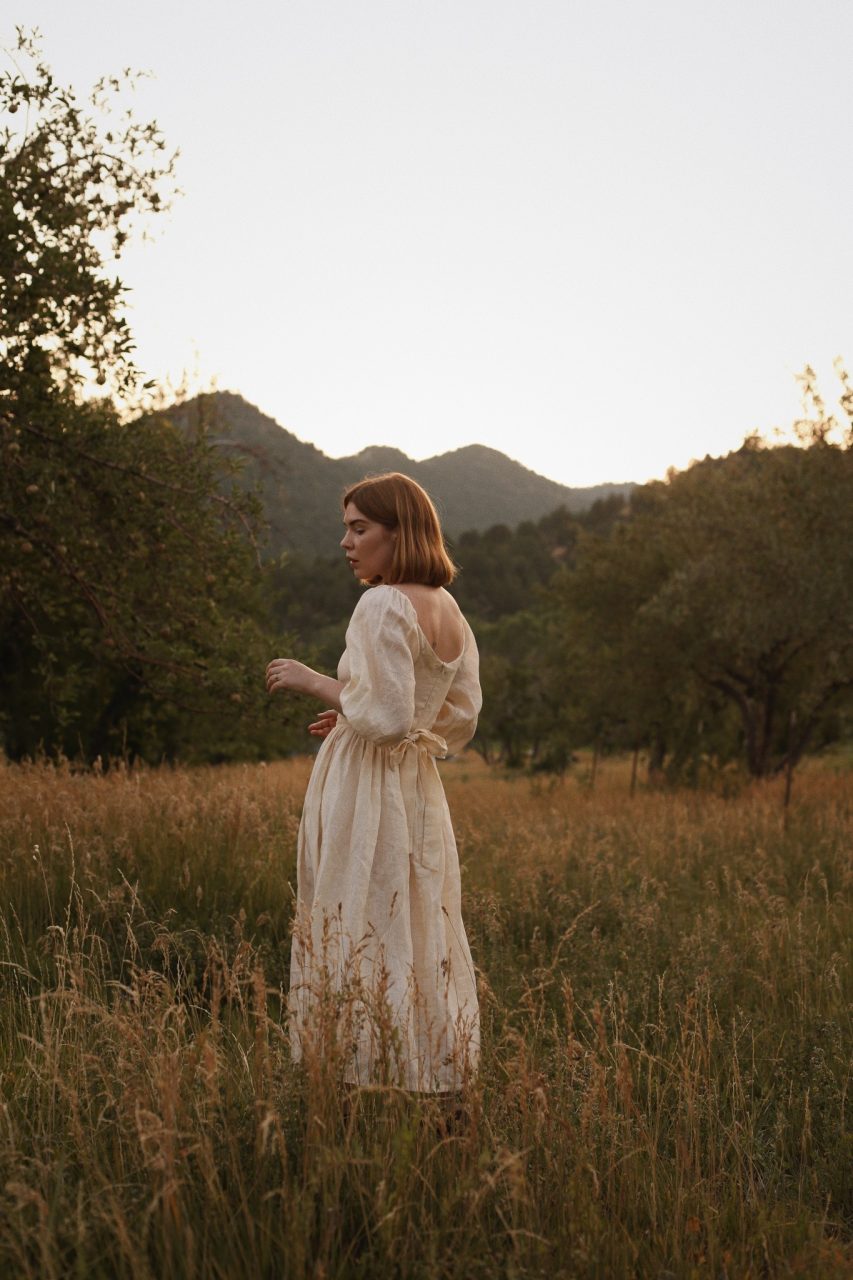 necklace by Lost Forest | dress by Kara Thom's Boutique
*both pieces gifted – all opinions expressed are my own.