It's only been a week since I got back from NYFW, and it already feels like a lifetime ago. Between the endless running around, meetings, shooting, and trying to navigate the city, the whole trip was quite the whirlwind. I traveled out there with my friend and beyond talented photographer Champagne Victoria (@champagneunicorns) to capture the journey. Click below to see more!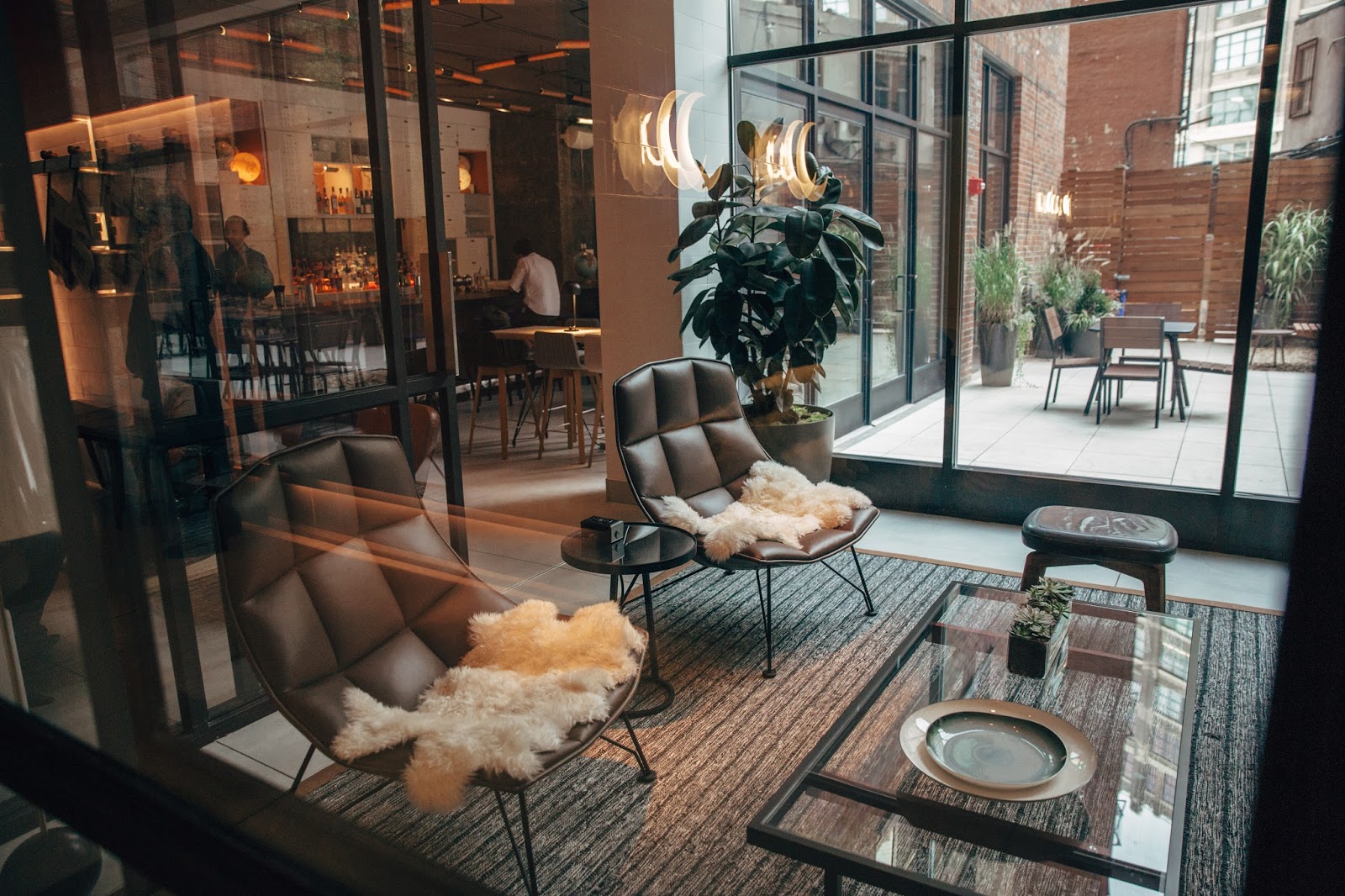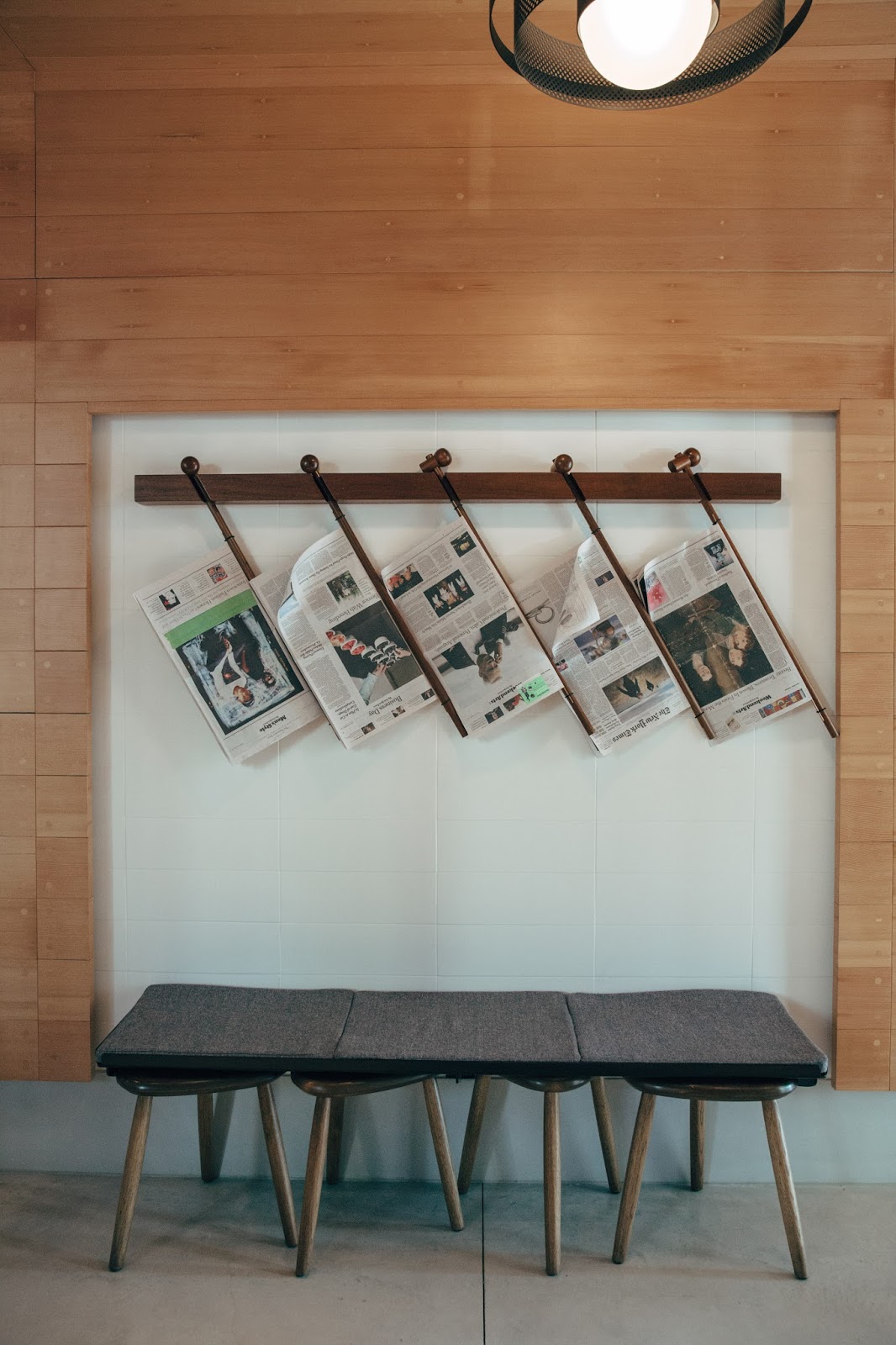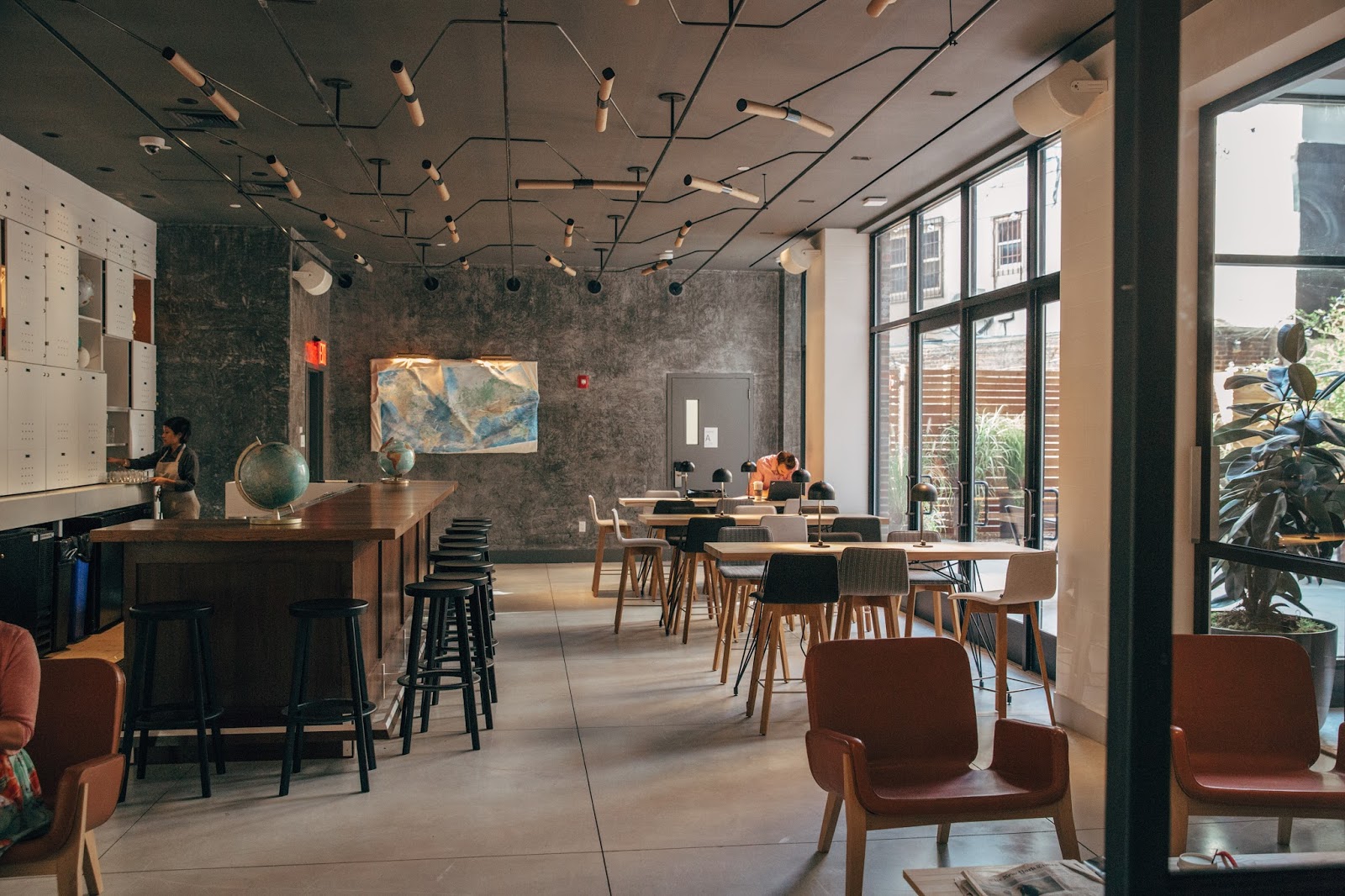 Champagne and I were lucky enough to stay at the brand new hotel in town – Arlo. And by brand new, I mean braaaaand new. The hotel opened just 2 days before our arrival, but upon check-in, it already felt like a NY classic. There's tons of different common rooms on the ground floor, a cafe (which I hit up for cappuccinos every morning), a restaurant, a bar, and a lovely courtyard.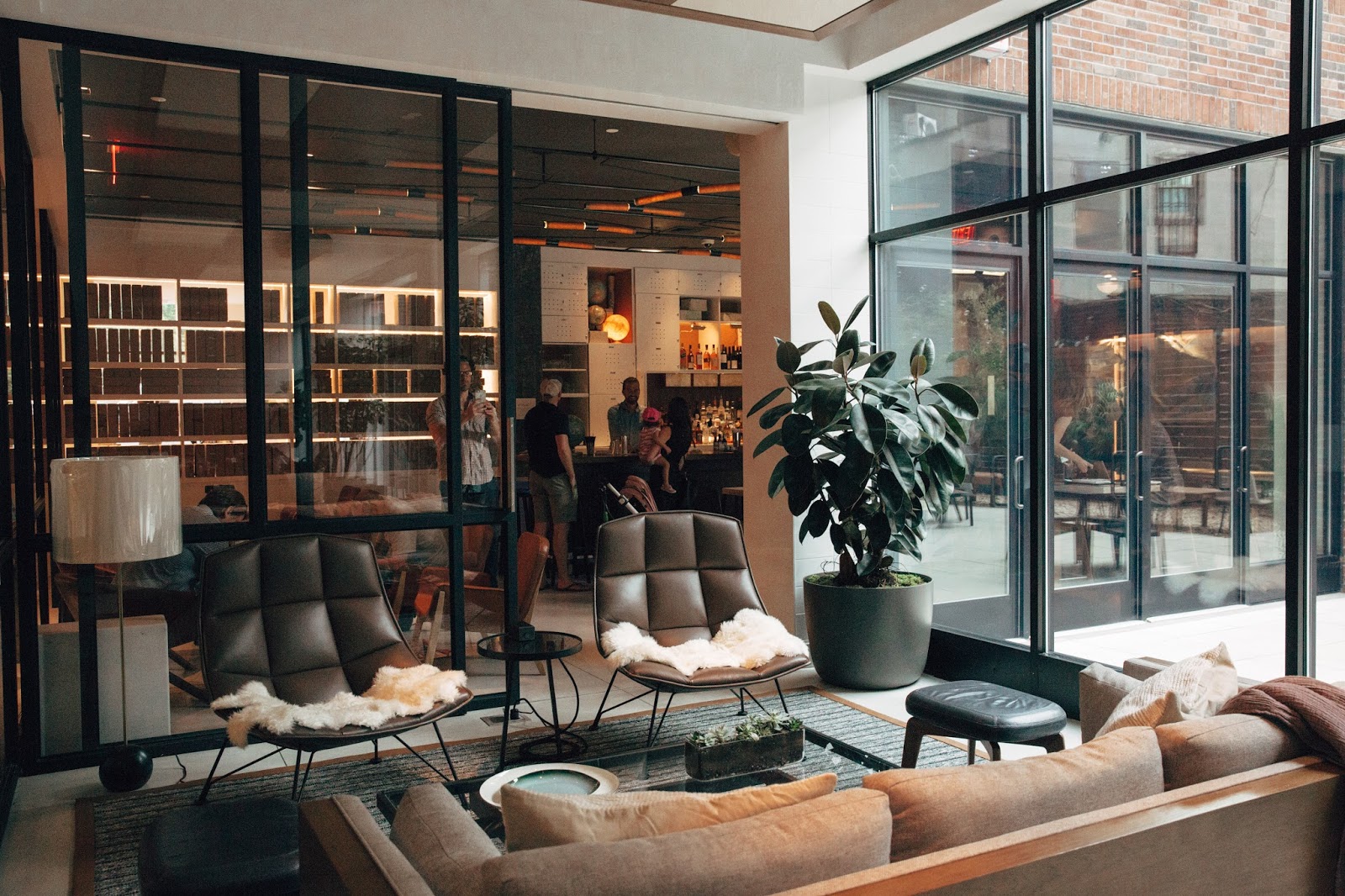 The rooms, like most in NY, are small, but inviting. Their compactness is efficient without being crowded, and the beds seriously felt like a cocoon of comfort. If I could have slept in, I would have, but the morning after check-in, Champagne and I headed to the roof of the Arlo to shoot photos.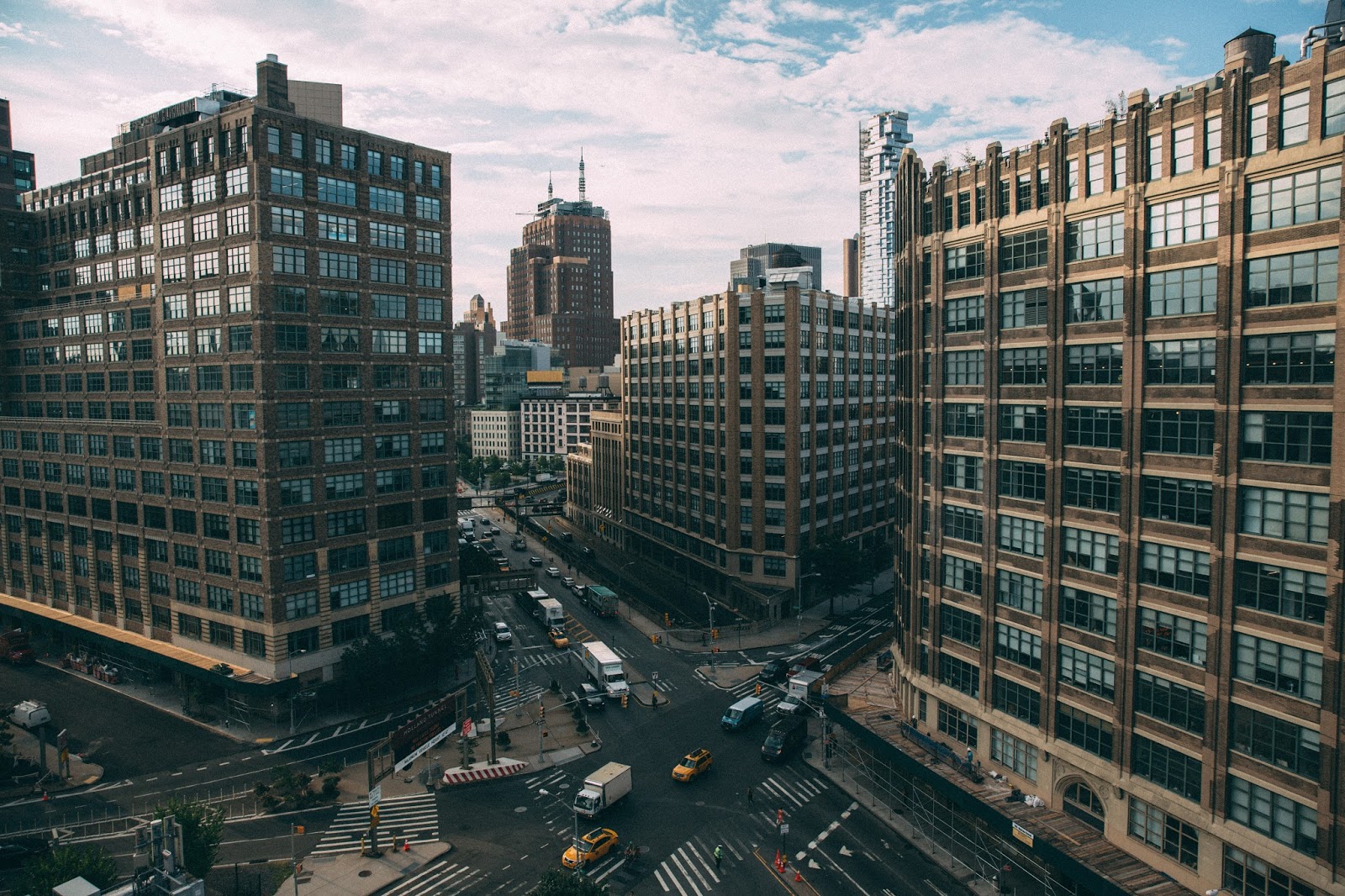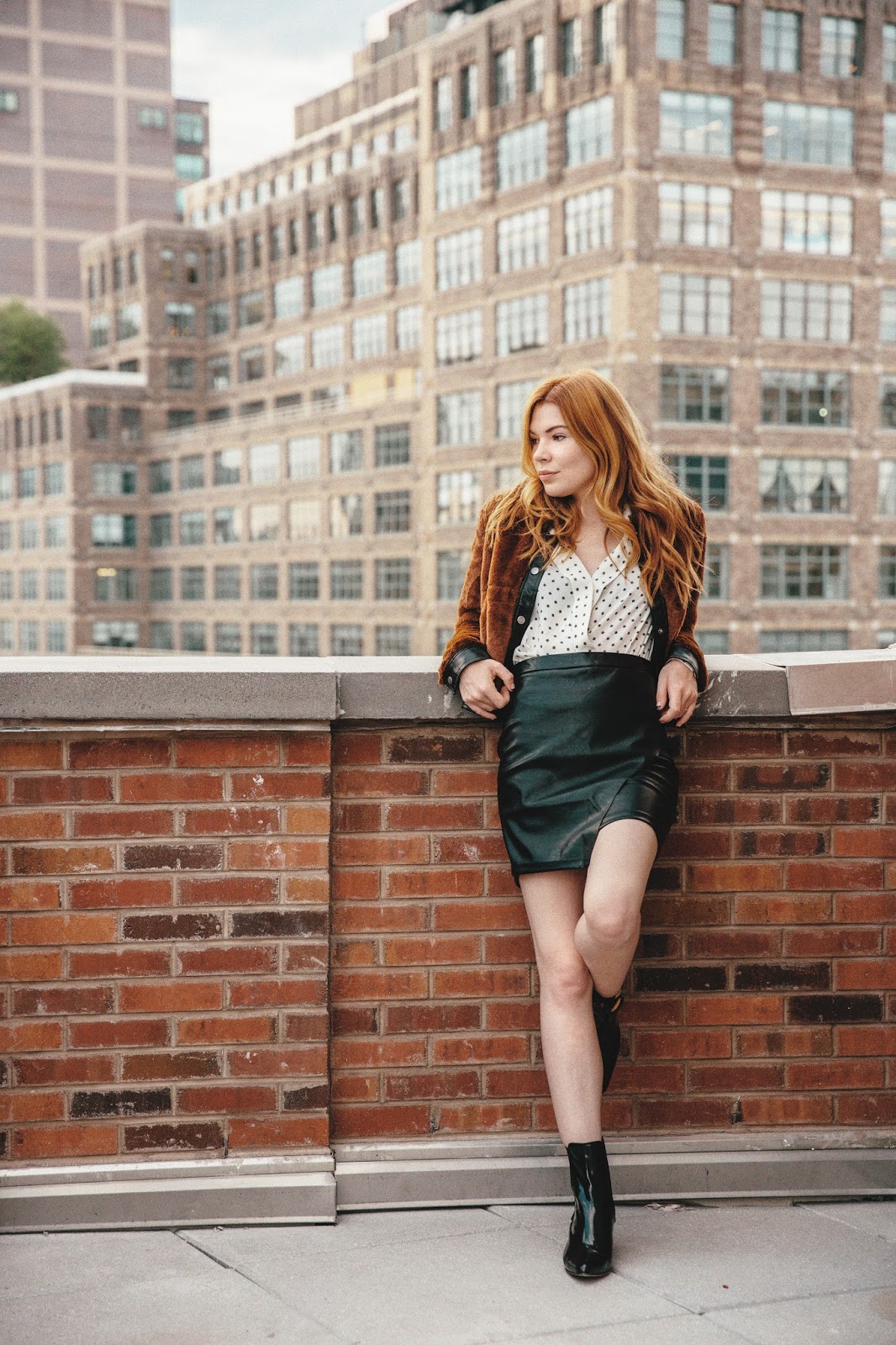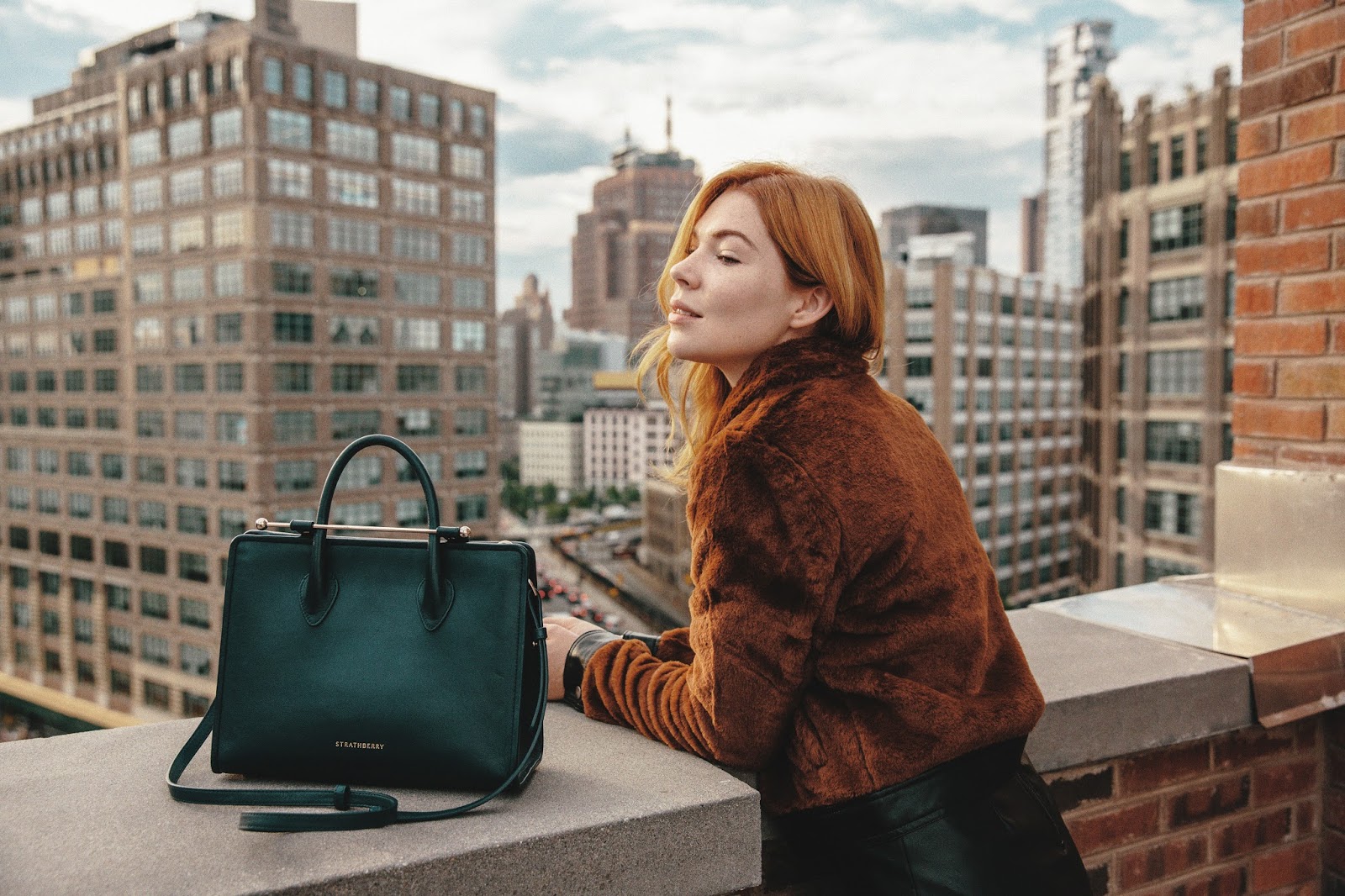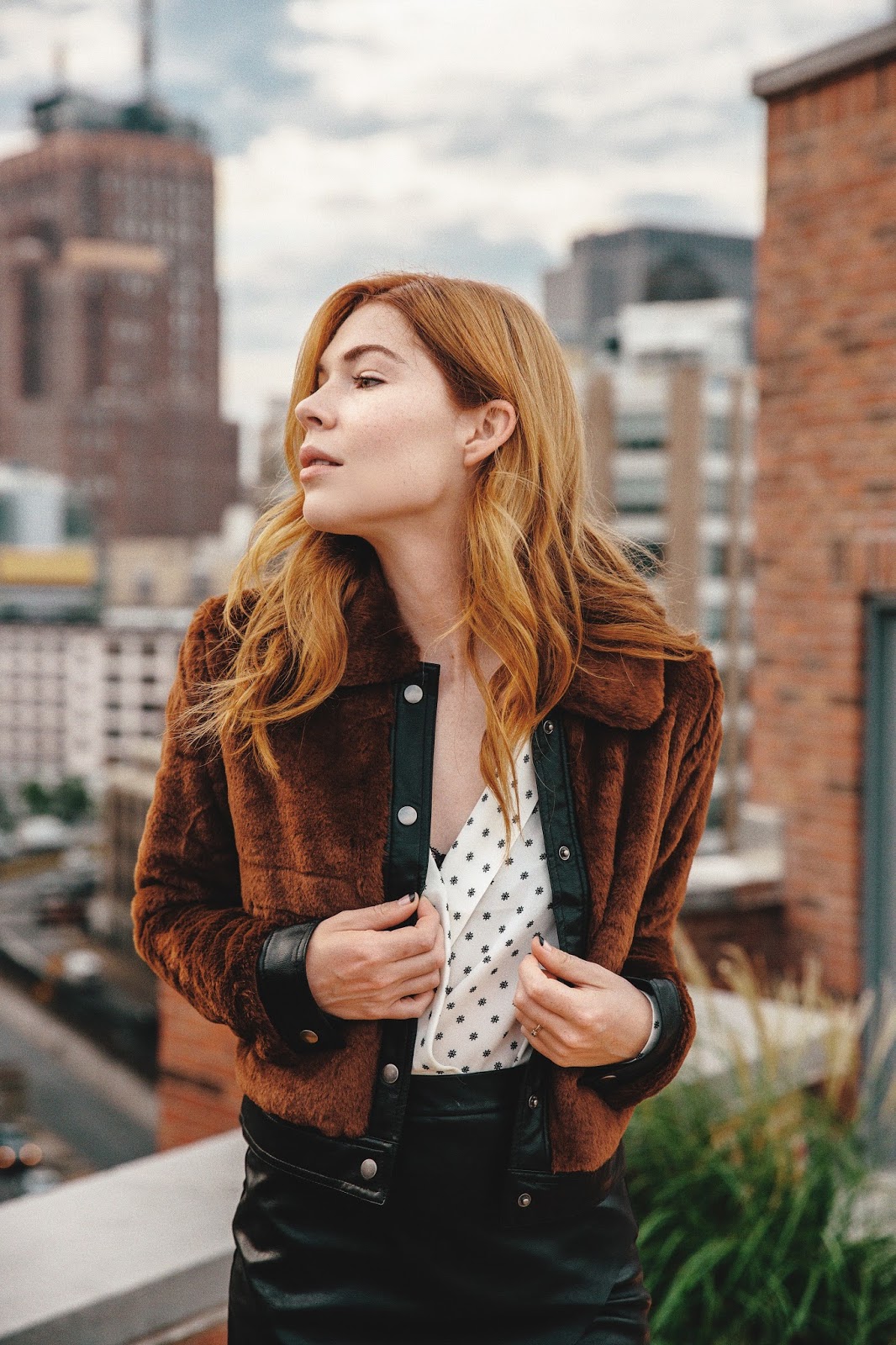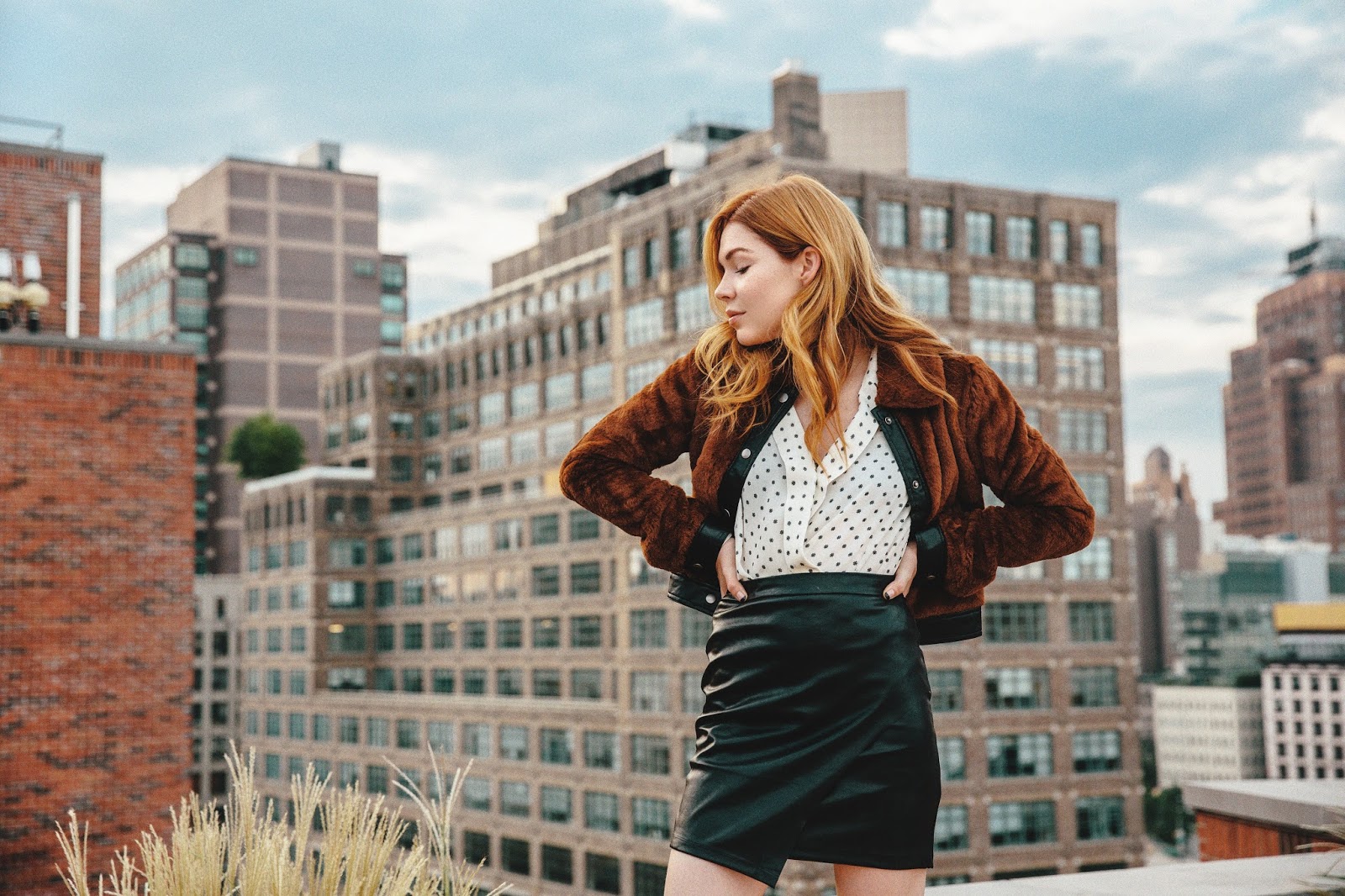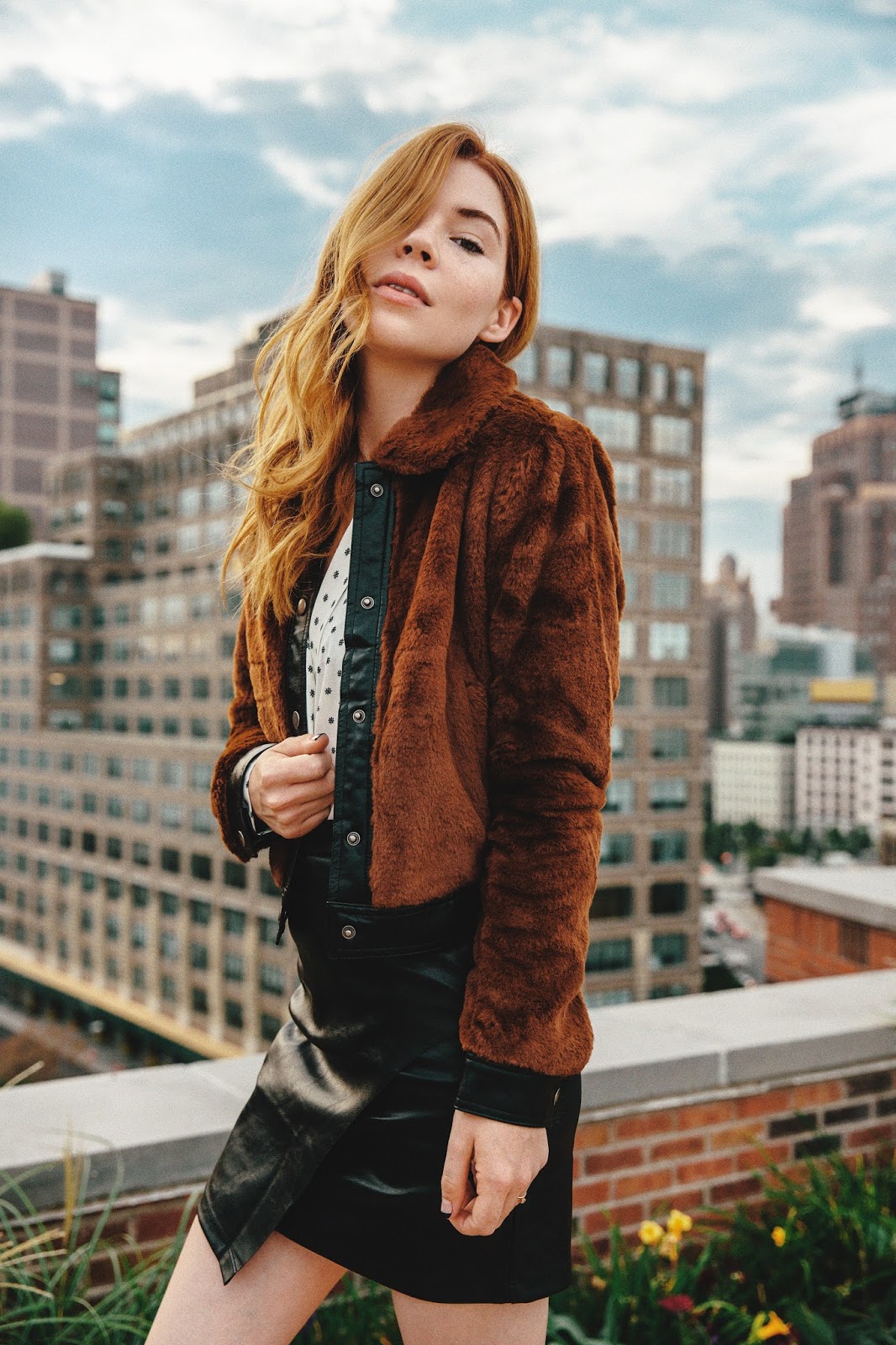 faux fur bomber jacket / faux leather mini / contemporary surplice top / strathberry midi tote / acne boots (similar style here)
And what a view. I think these pictures (the first ones we shot) are my favorite. The sun shining on the Hudson river, the traffic moving below, and up where we were, nothing but calm and quiet. It was a great way to ease into our shooting schedule – which had me changing outfits about 4-5 times per day.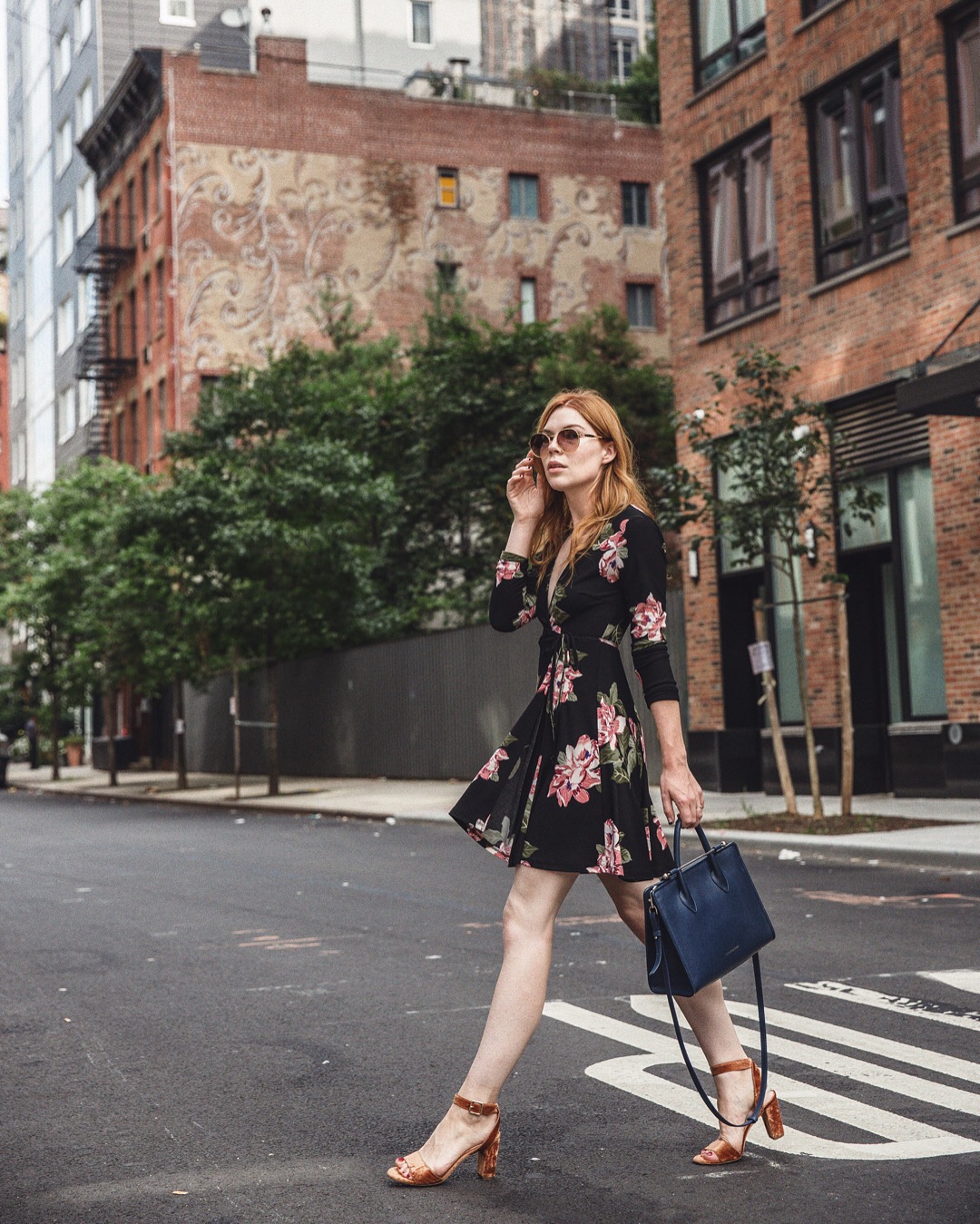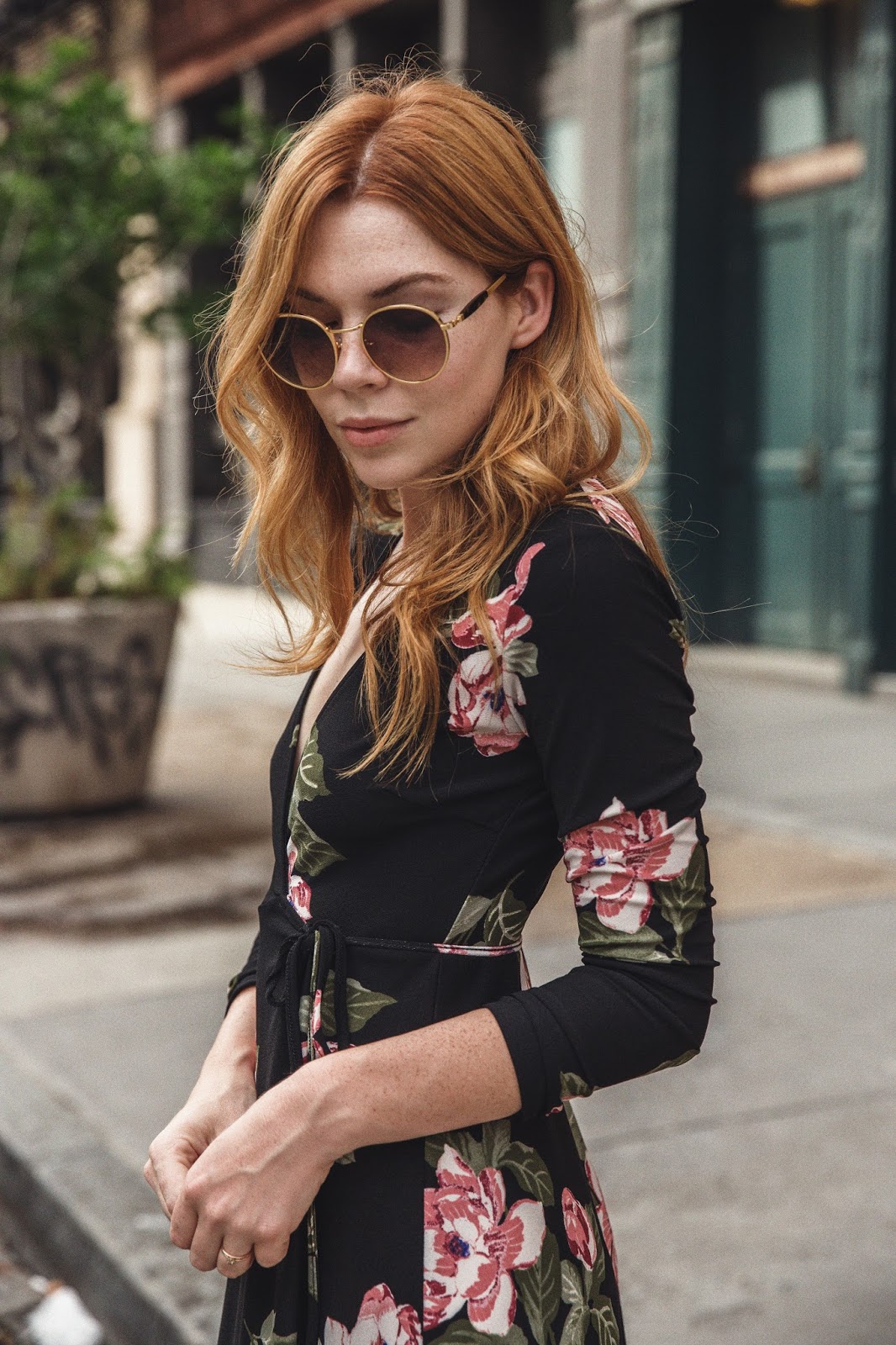 After our rooftop shoot, I changed and we hit the streets to shoot some looks. Even though it was 90+ degrees, we wanted to get some fall looks, so I sweat it out, dived for AC in different restaurants and shops, and toughed it out. We wandered around SoHo, managed not to get lost, and had a great little adventure.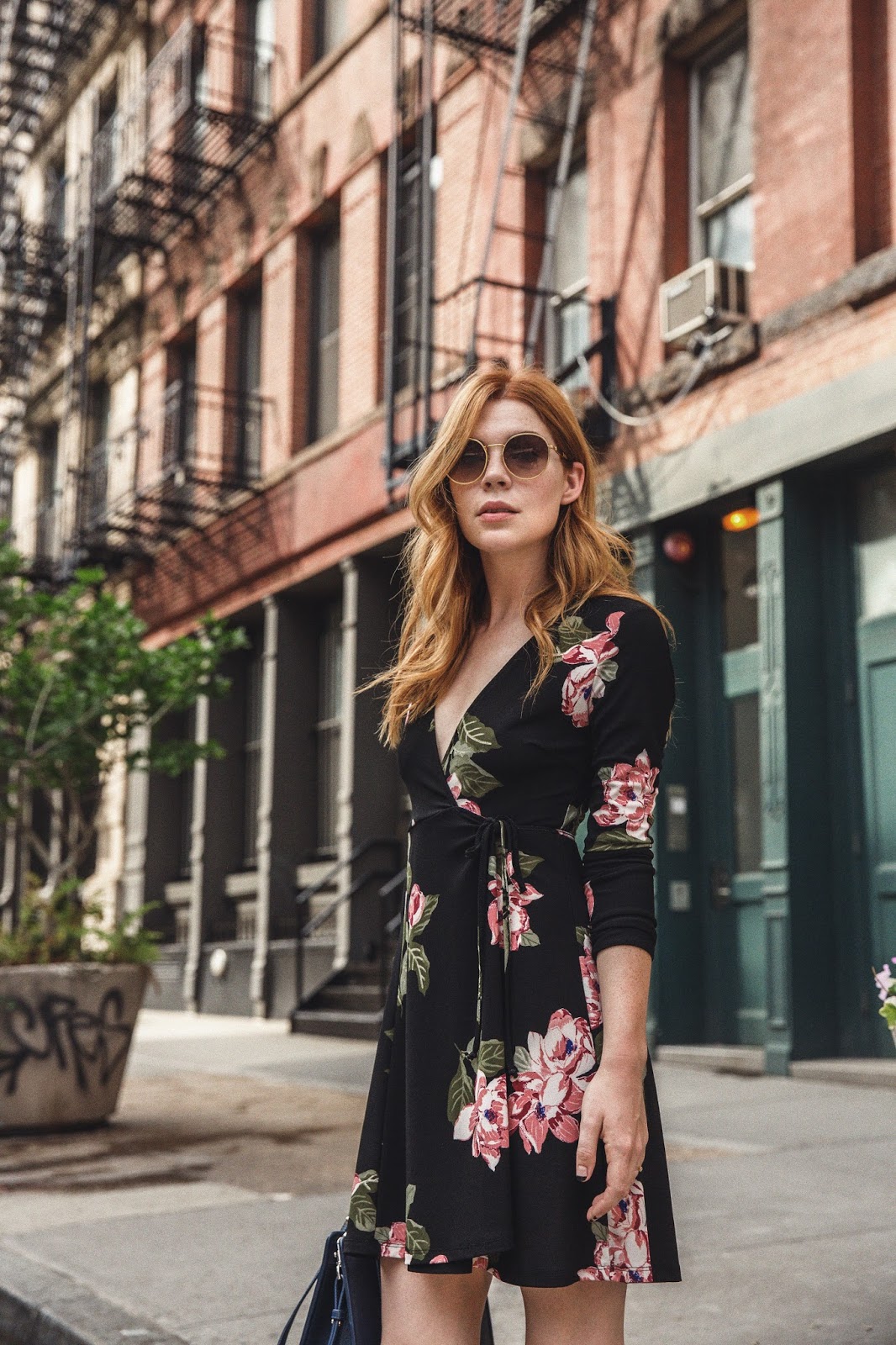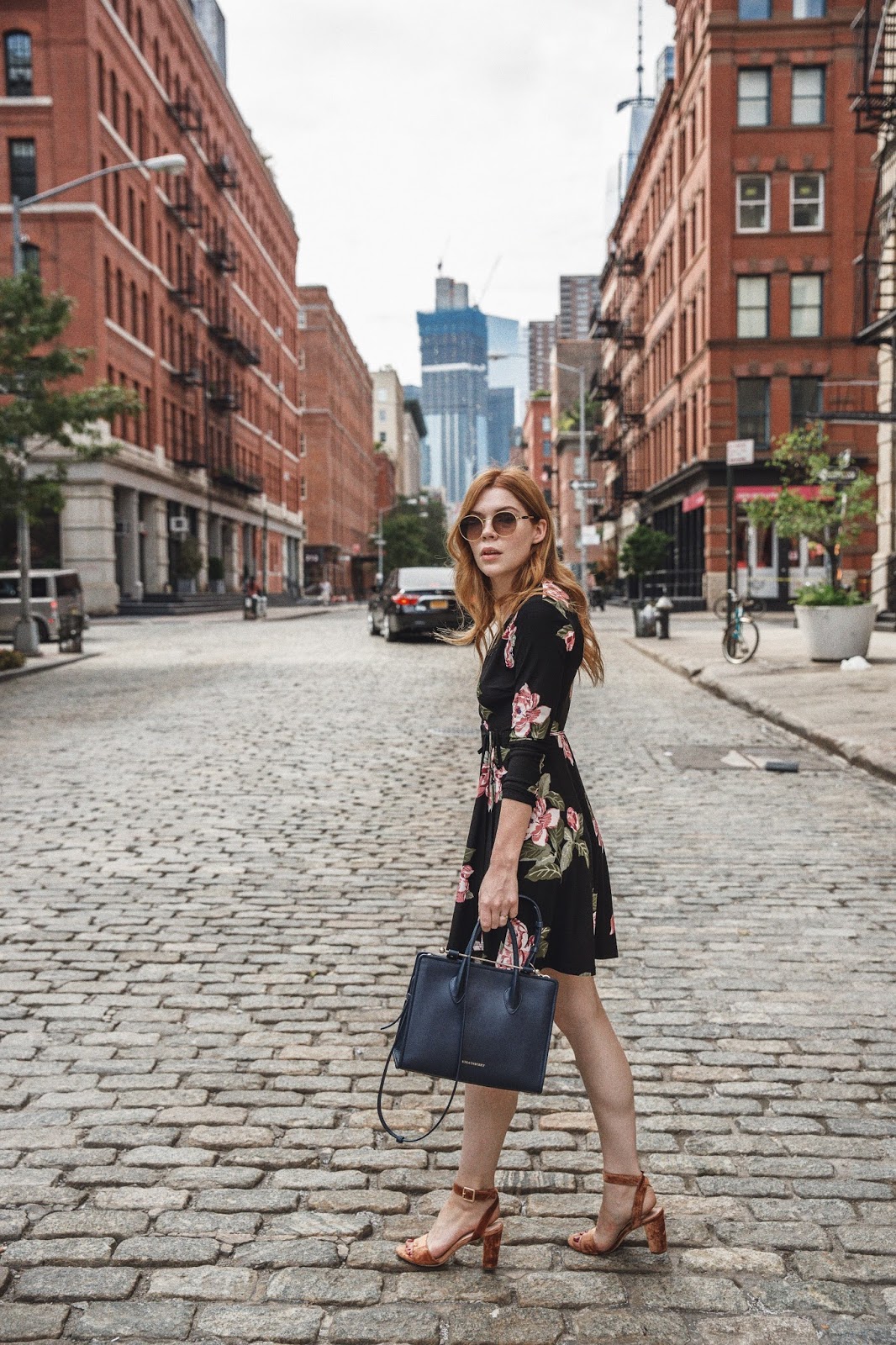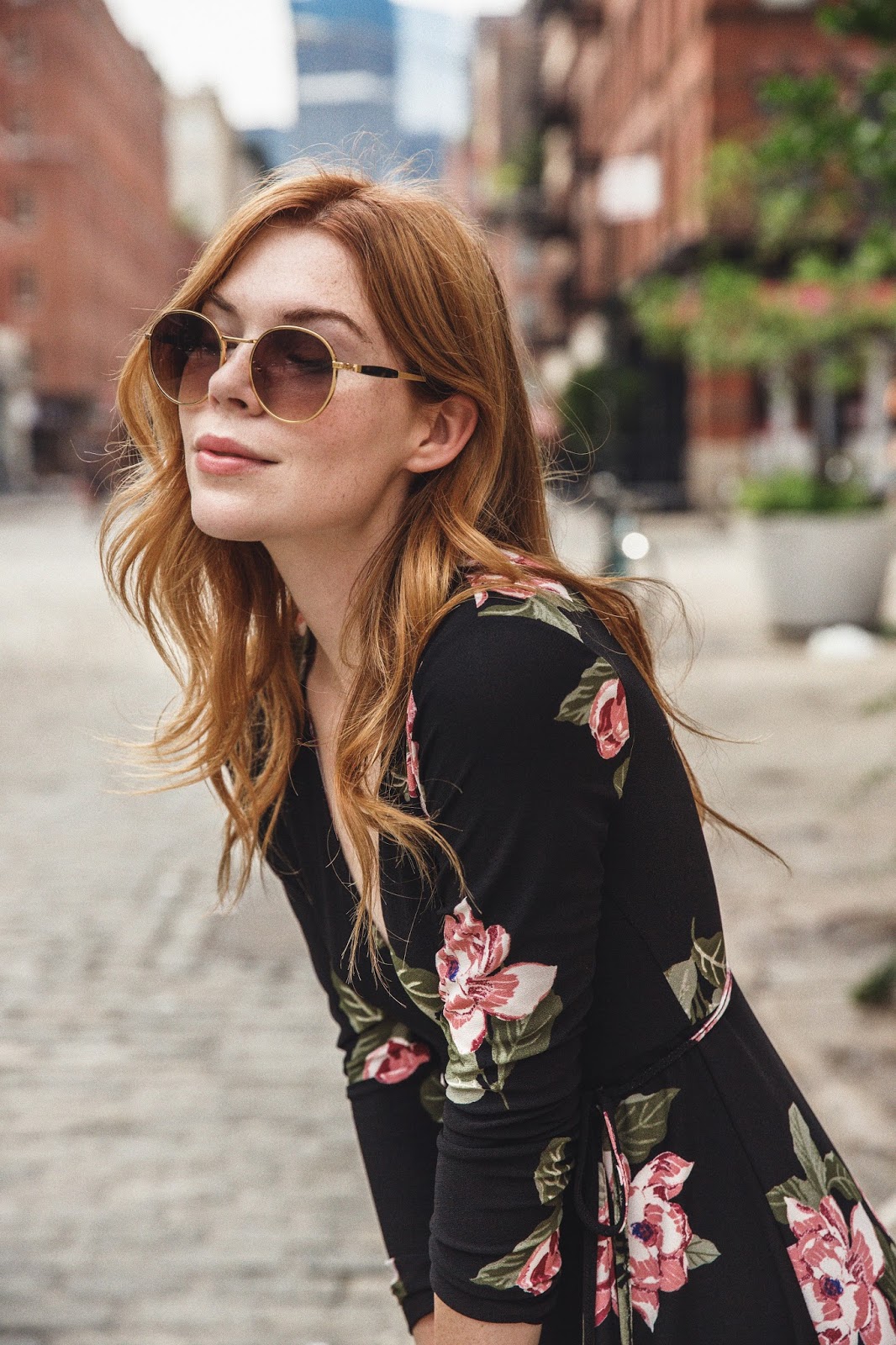 wildfox dakota sunglesses / lush wrap dress / strathberry midi tote / charlotte stone velvet shoes
After our shoot, I headed to a late brunch with Harper's Bazaar and Lucky Jeans. It was a lovely little intimate affair with star-dusted champagne and some of the best avocado toast I've ever had. I wore this white L'Atiste dress + my favorite Charlotte Stone heels for the event, and even had a chance to pet a sweet doggo outside. Not a bad start.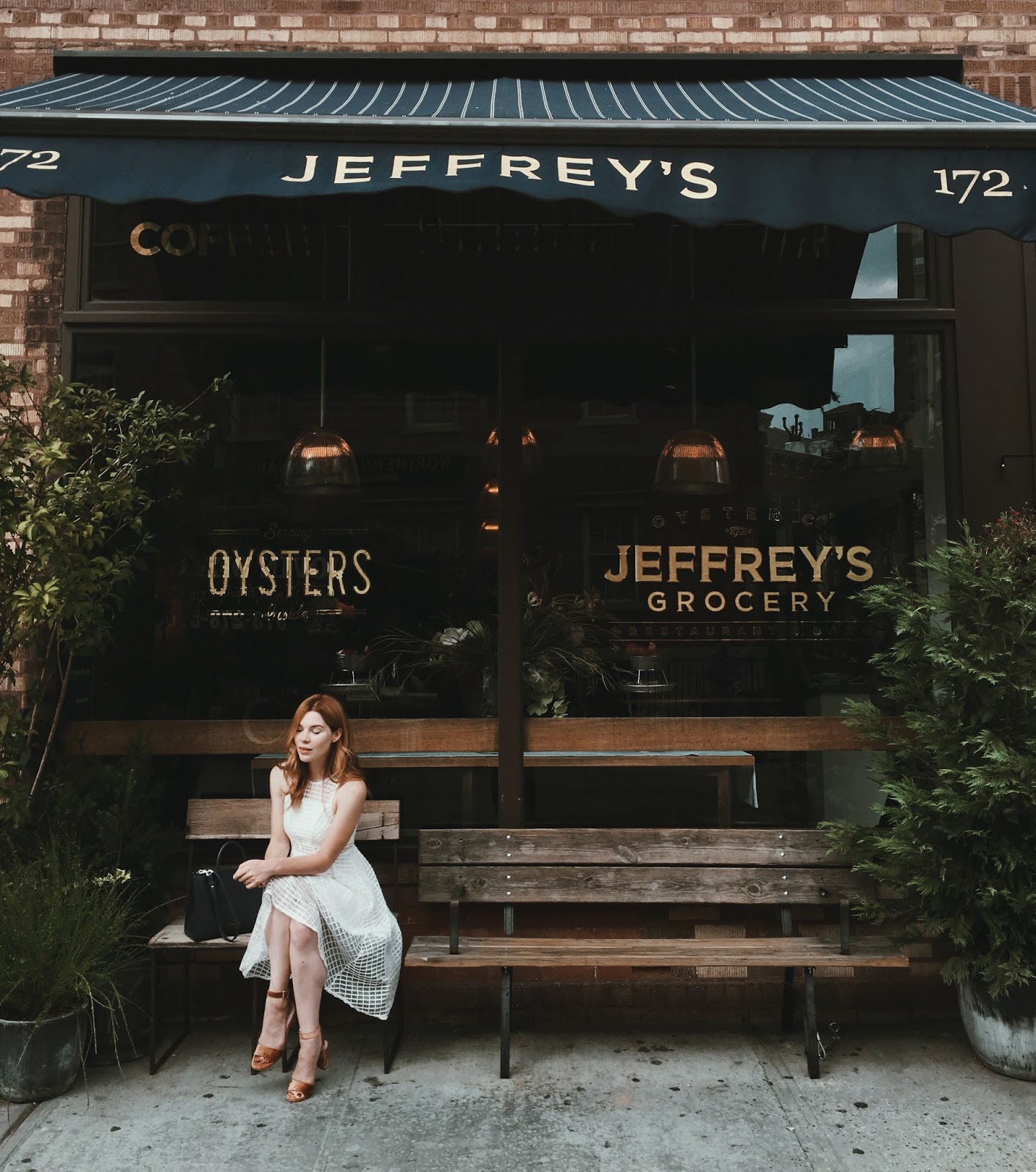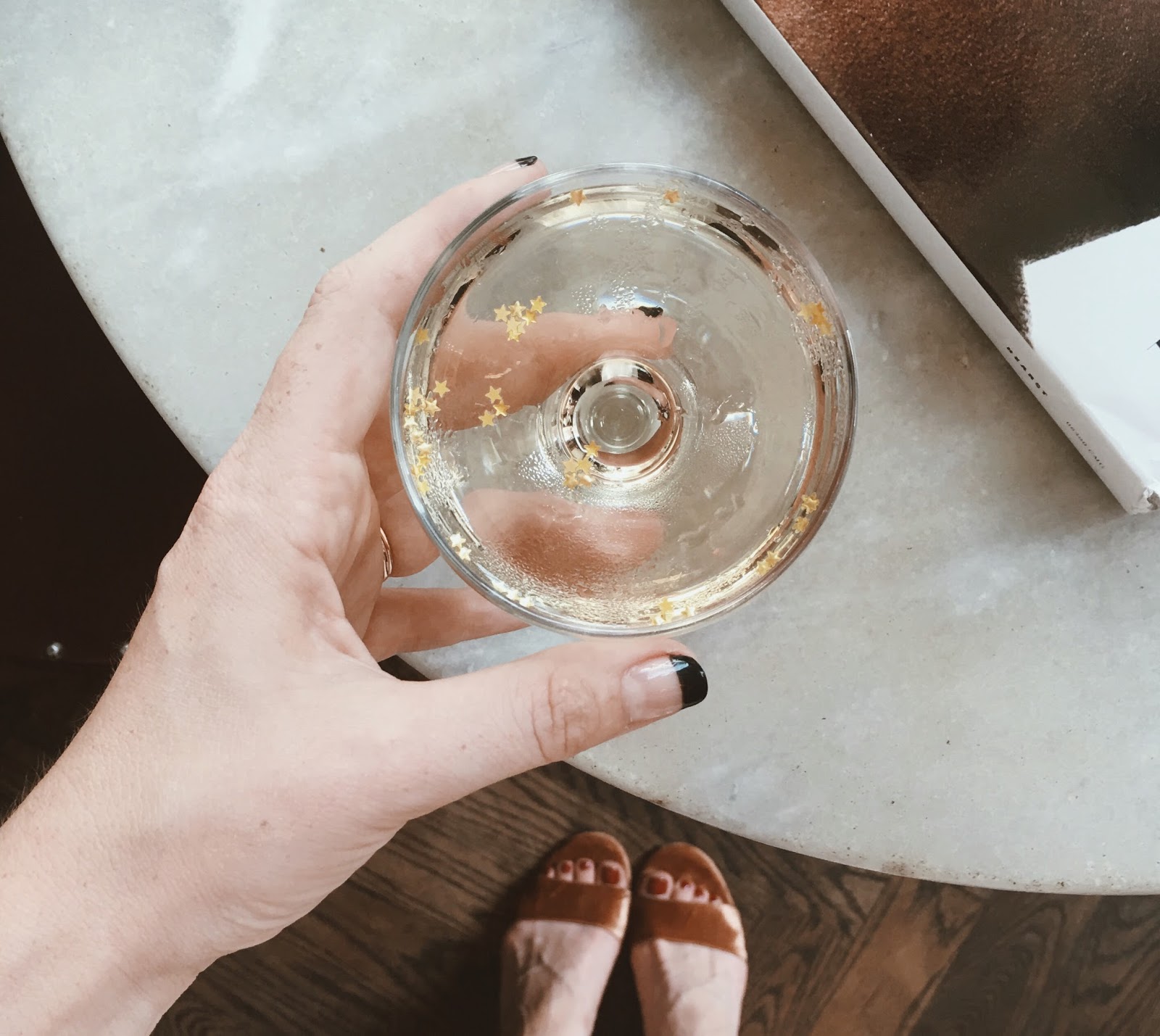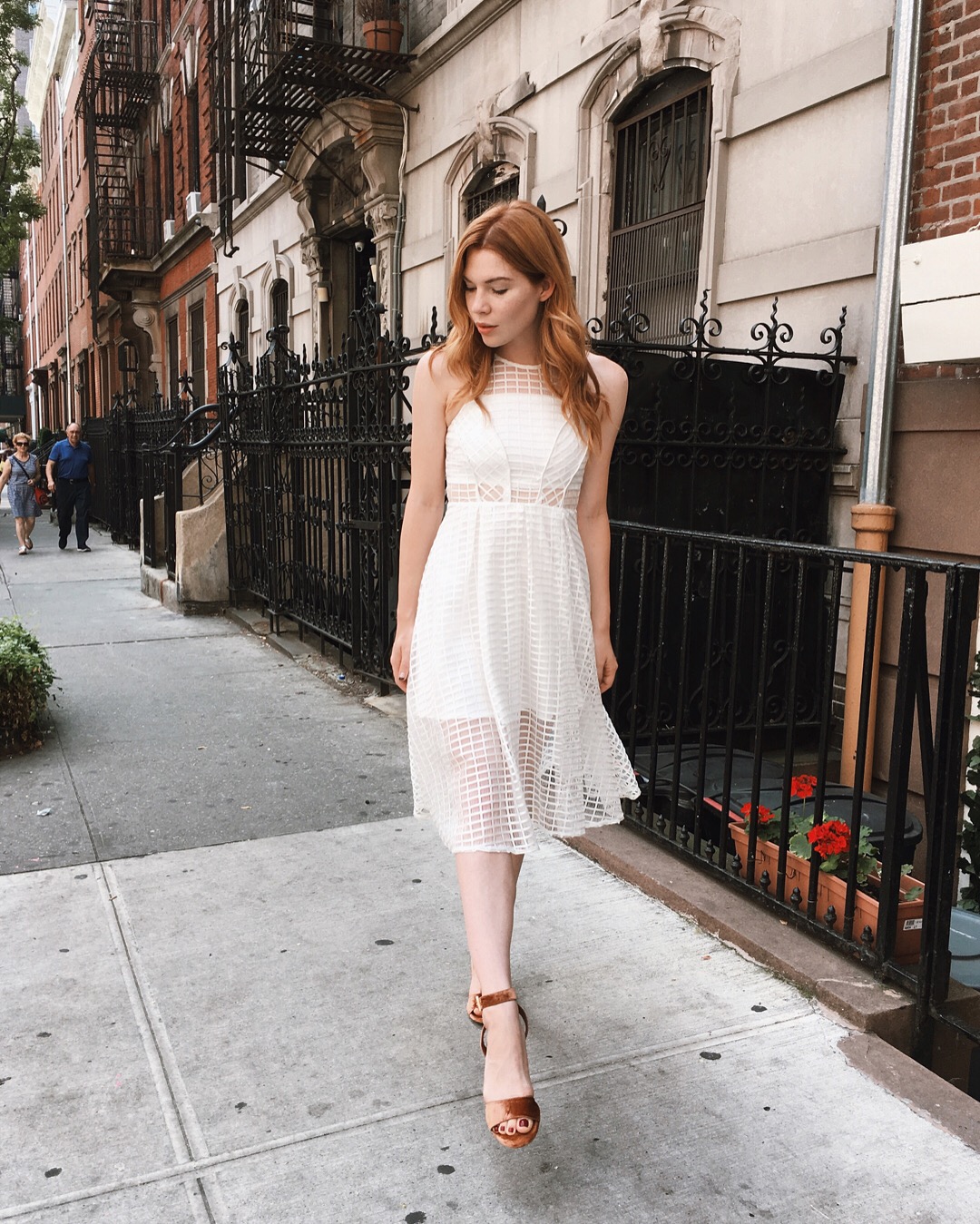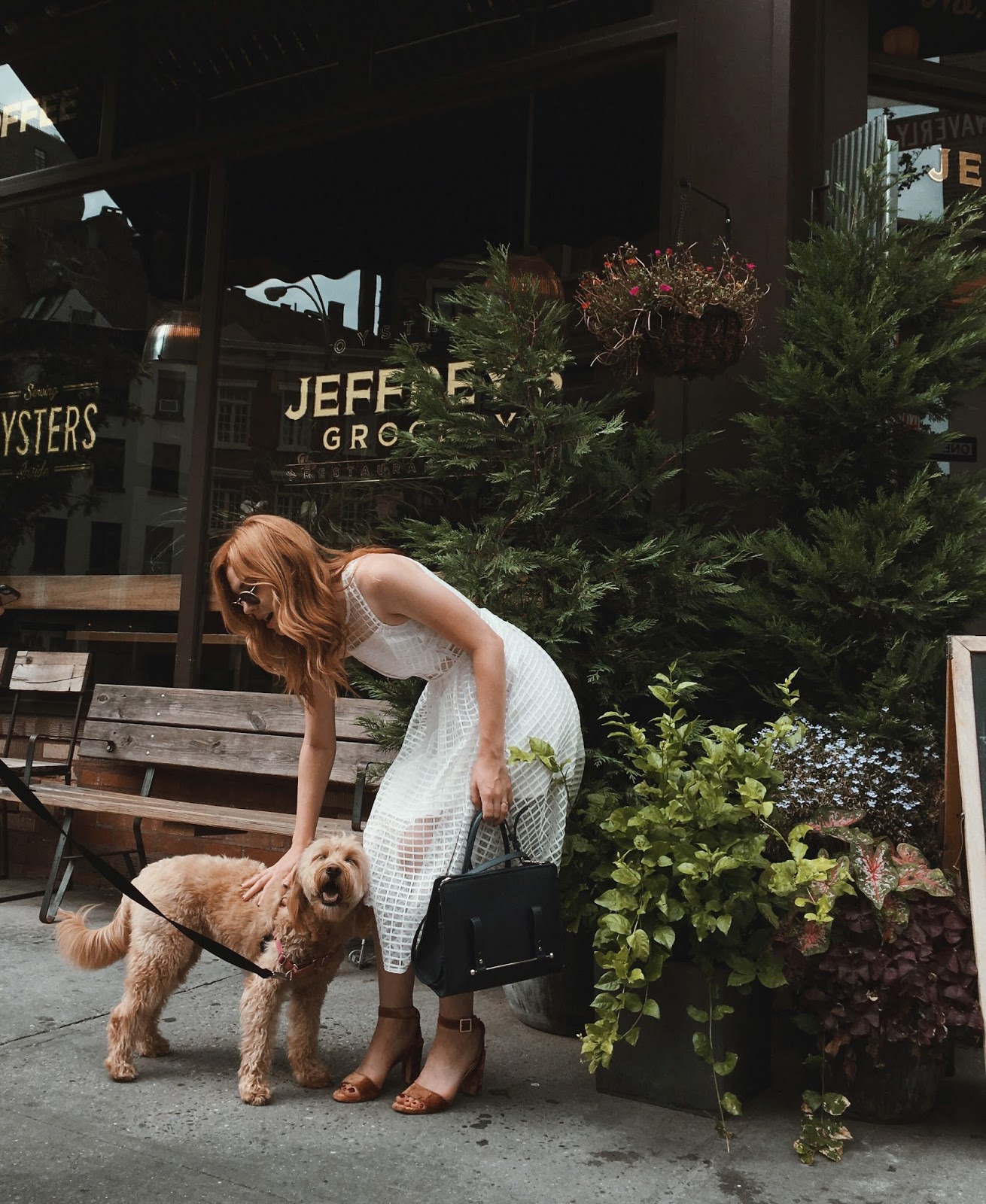 l'atiste white dress (sold out) / charlotte stone velvet shoes / strathberry midi tote
So that was the first day and a half of fashion week – later this week I'll have the second part, with more photos, and even a little NYFW video!
Photography from this post by : Champagne Victoria (@champagneunicorns)