There's nothing quite like finding a label you absolutely love, and figuring out that it's local. Knowing that someone who lives nearby is designing the clothing of your dreams is exciting – especially since it means that the shipping time on it will be extra quick. Lately I've been discovering more and more LA and California based labels, and I love it. Local label love, ladies.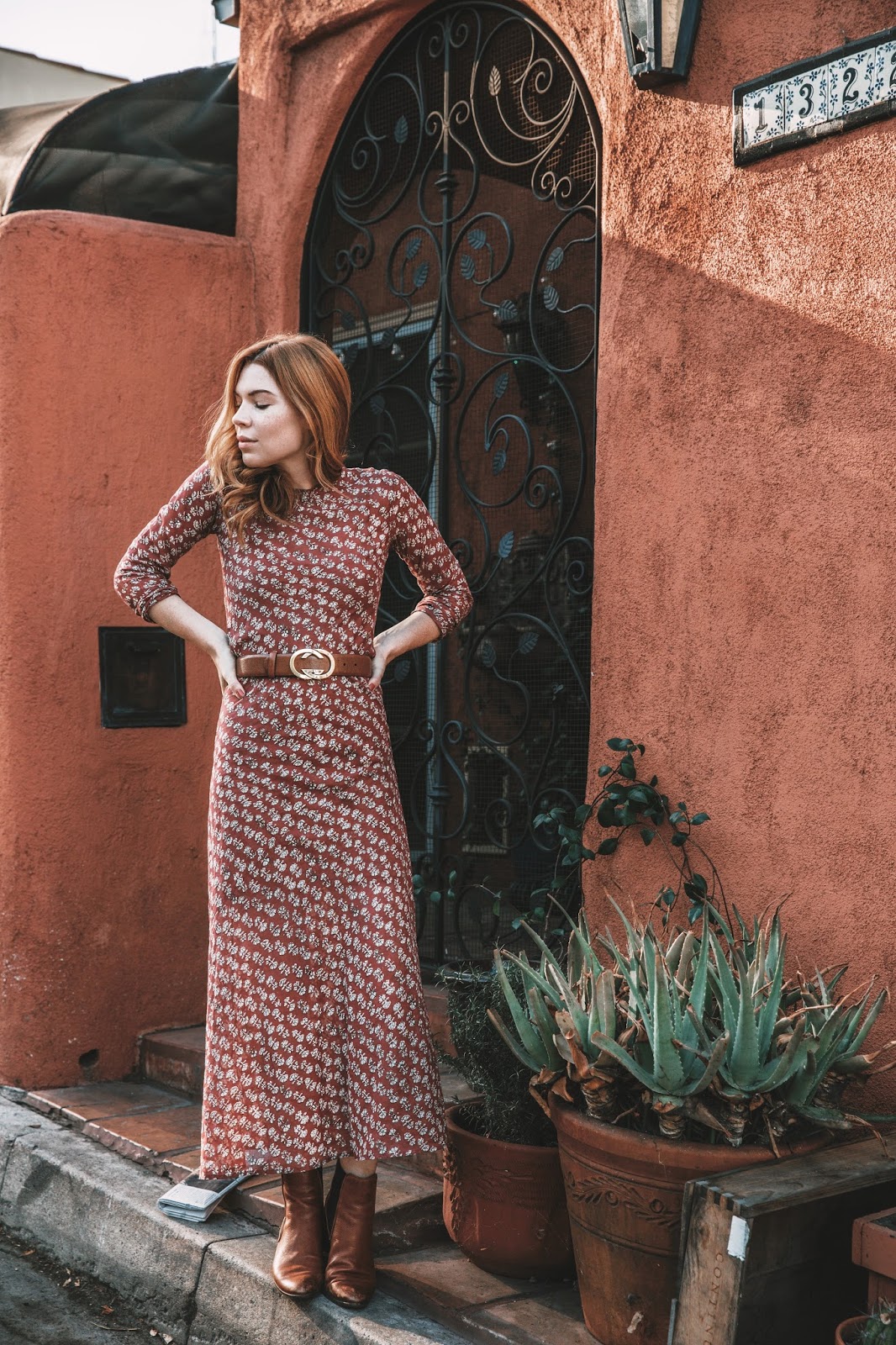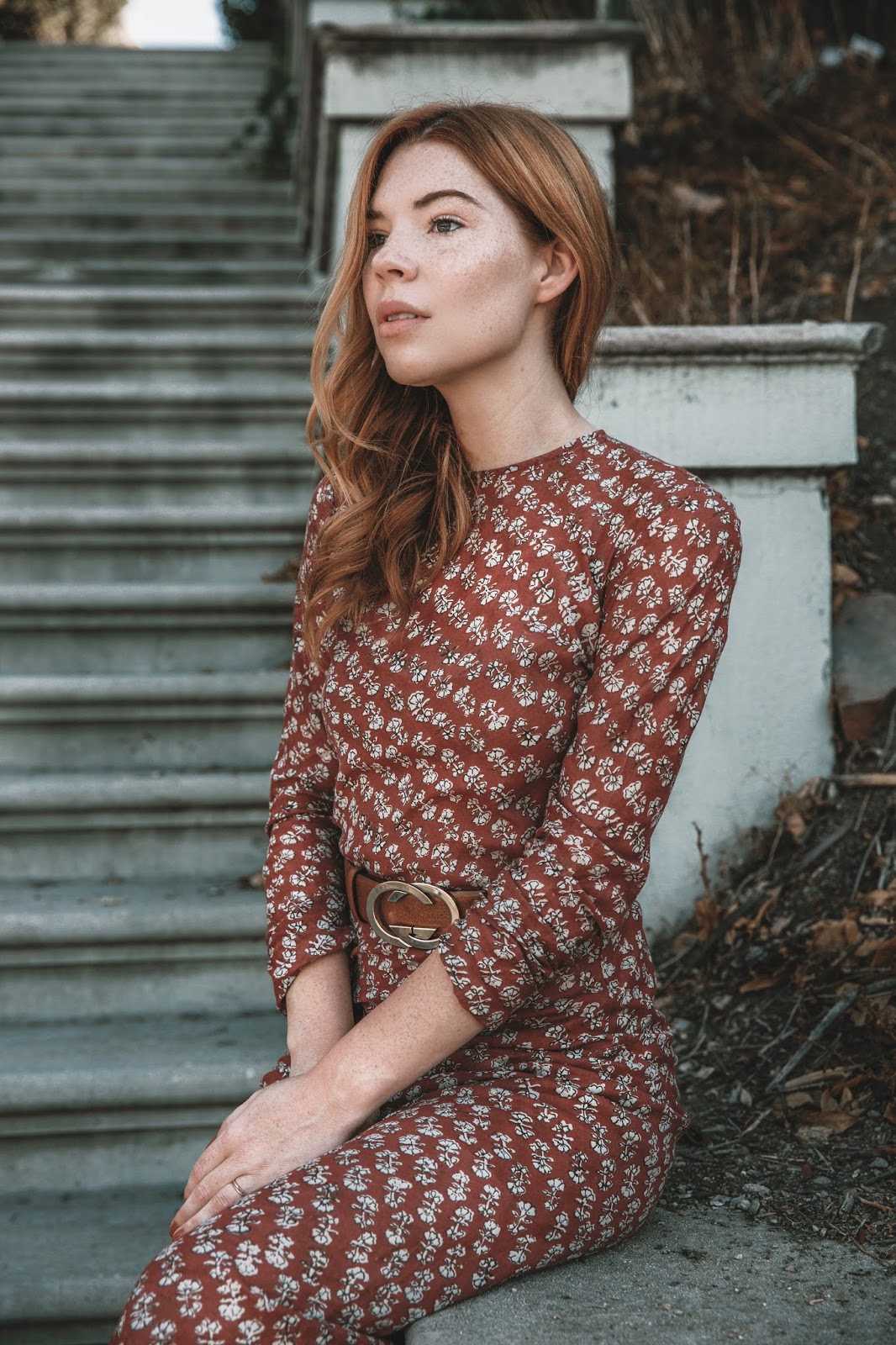 This dress by DOEN is a dream come true. A little 70s, but incredibly modern, it is made from some of the softest cotton. It works now, when the weather is still hot, but I can't wait to layer it with a long coat this winter. It's just one of those versatile looks that works for me – especially in LA.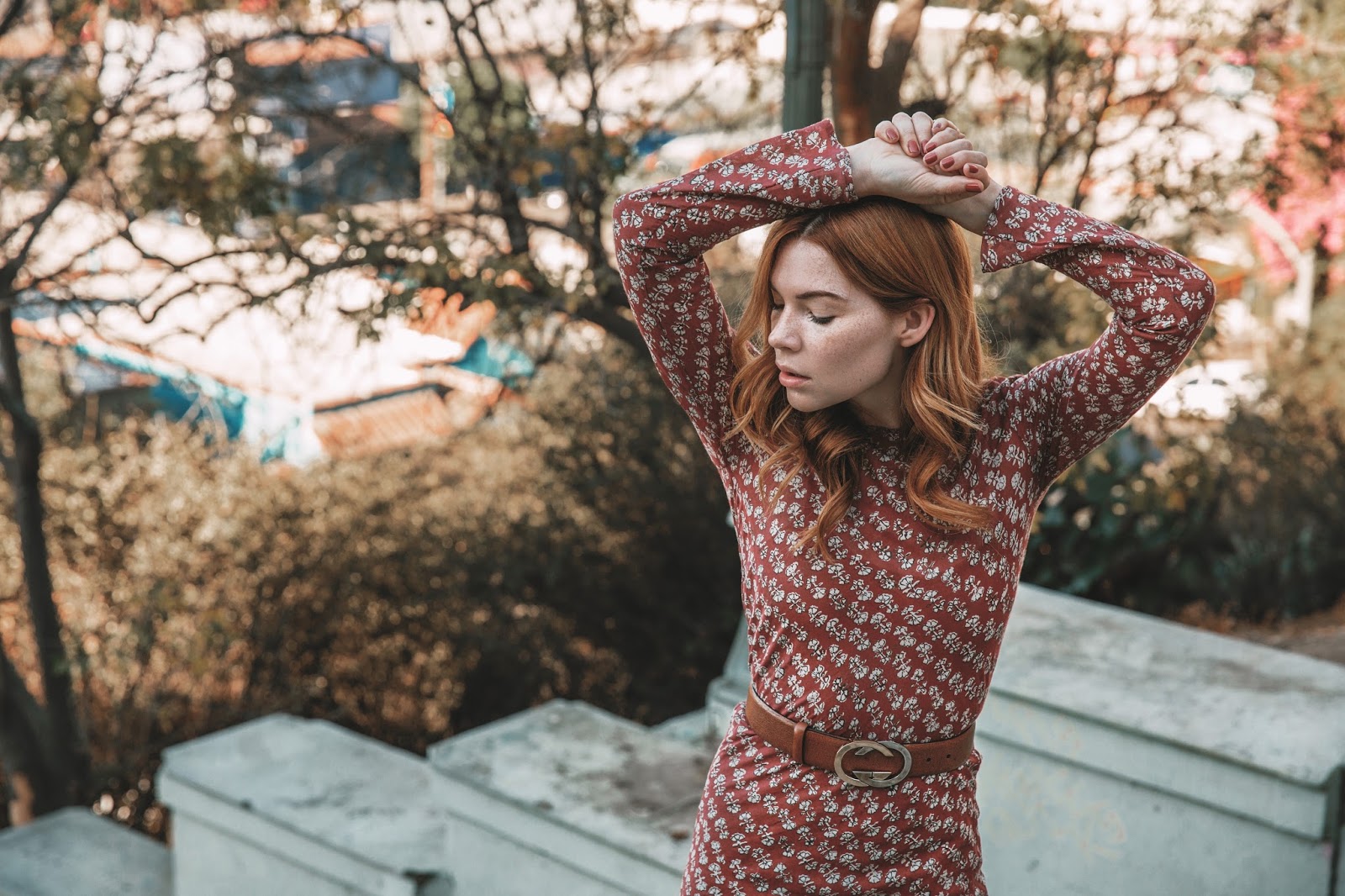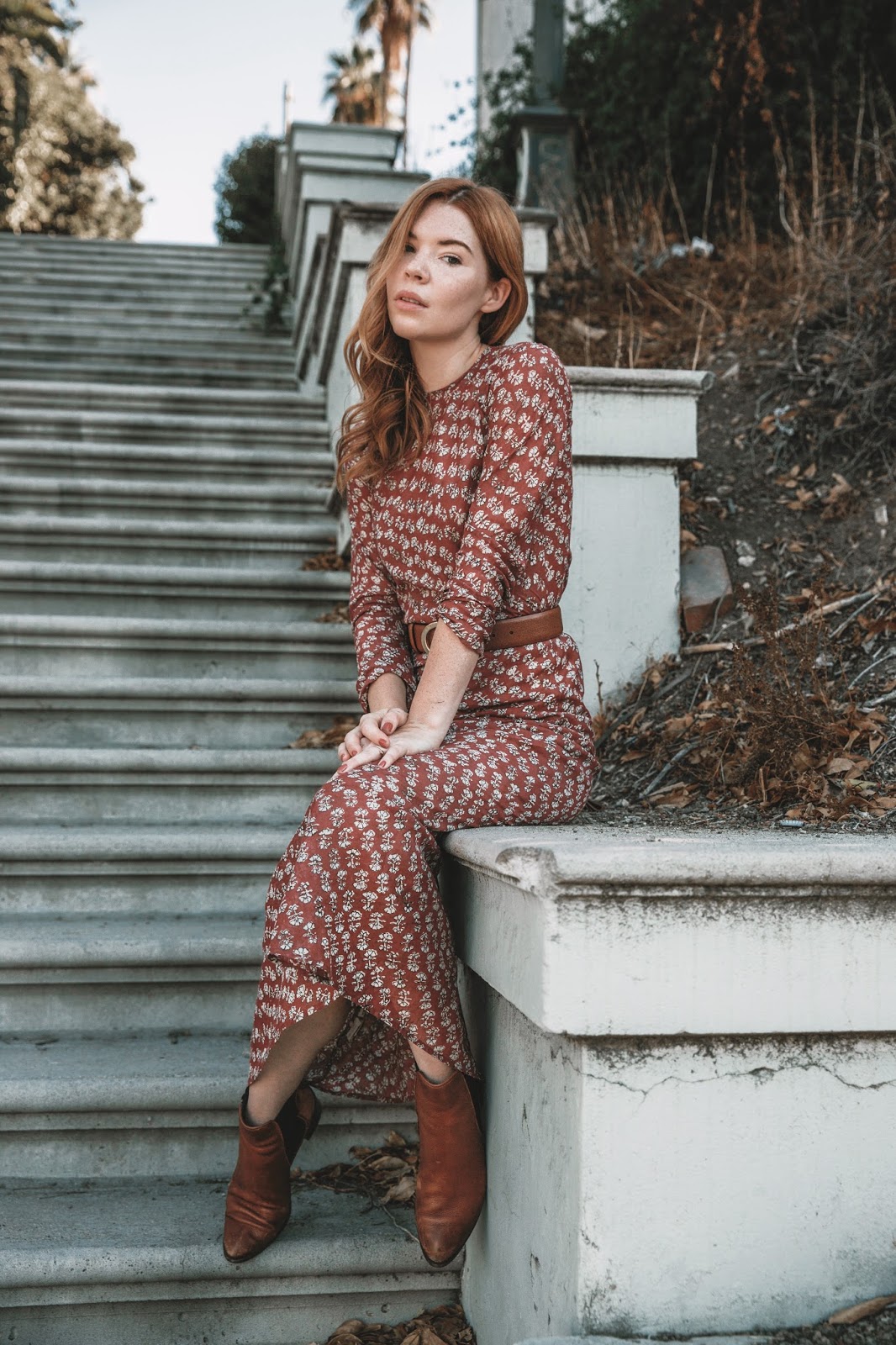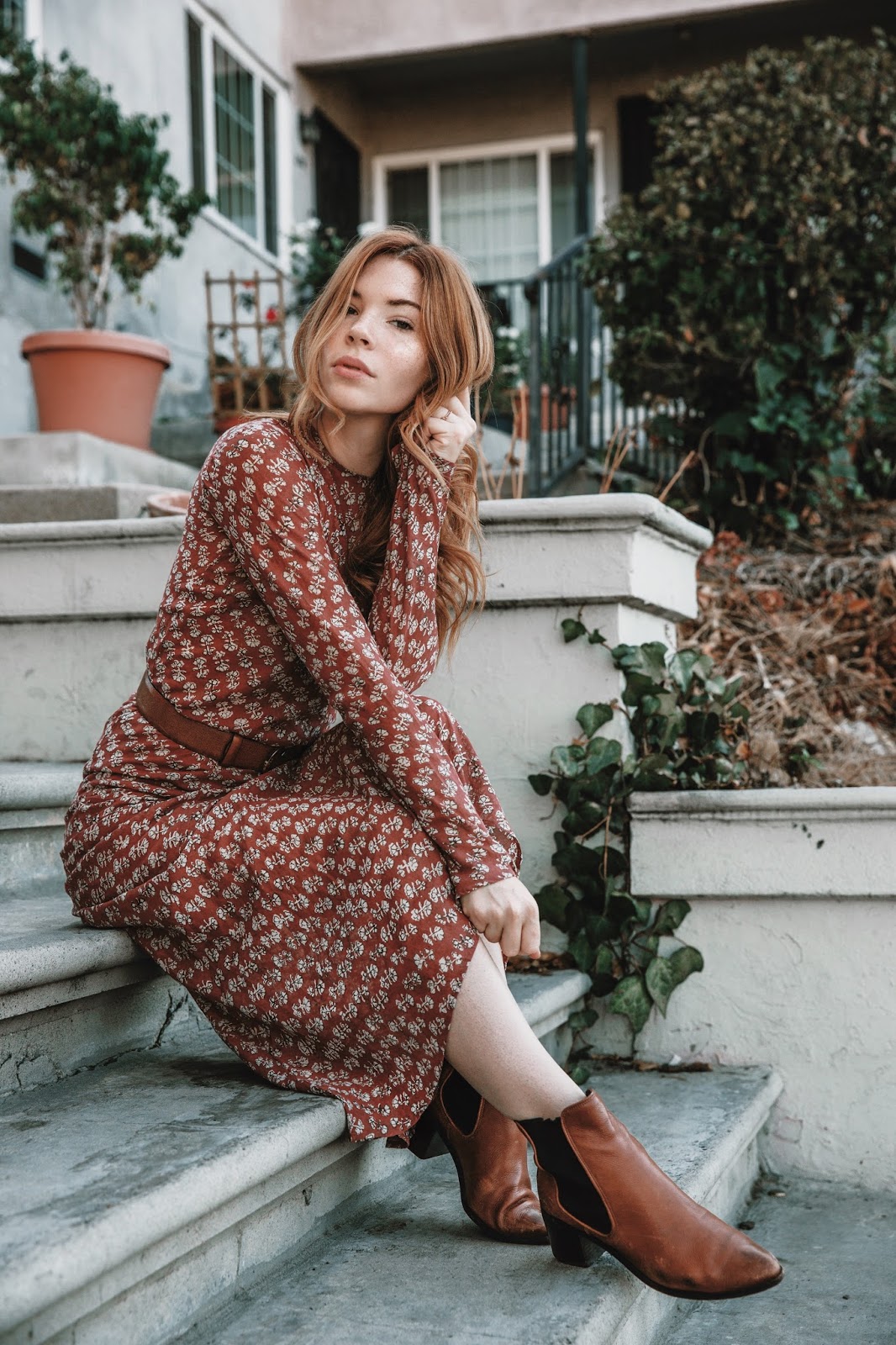 When I found the brand DOEN on Instagram, I was immediately smitten. Their whole vibe, aesthetic, and style, is immediately distinct and clear. You feel like just by scrolling through their page that you want to become one of these models that they feature. Effortless, a little bohemian, simple makeup – it's all so elevated and yet attainable. Go have a look at their Instagram and website now, and tell me you're not in love too.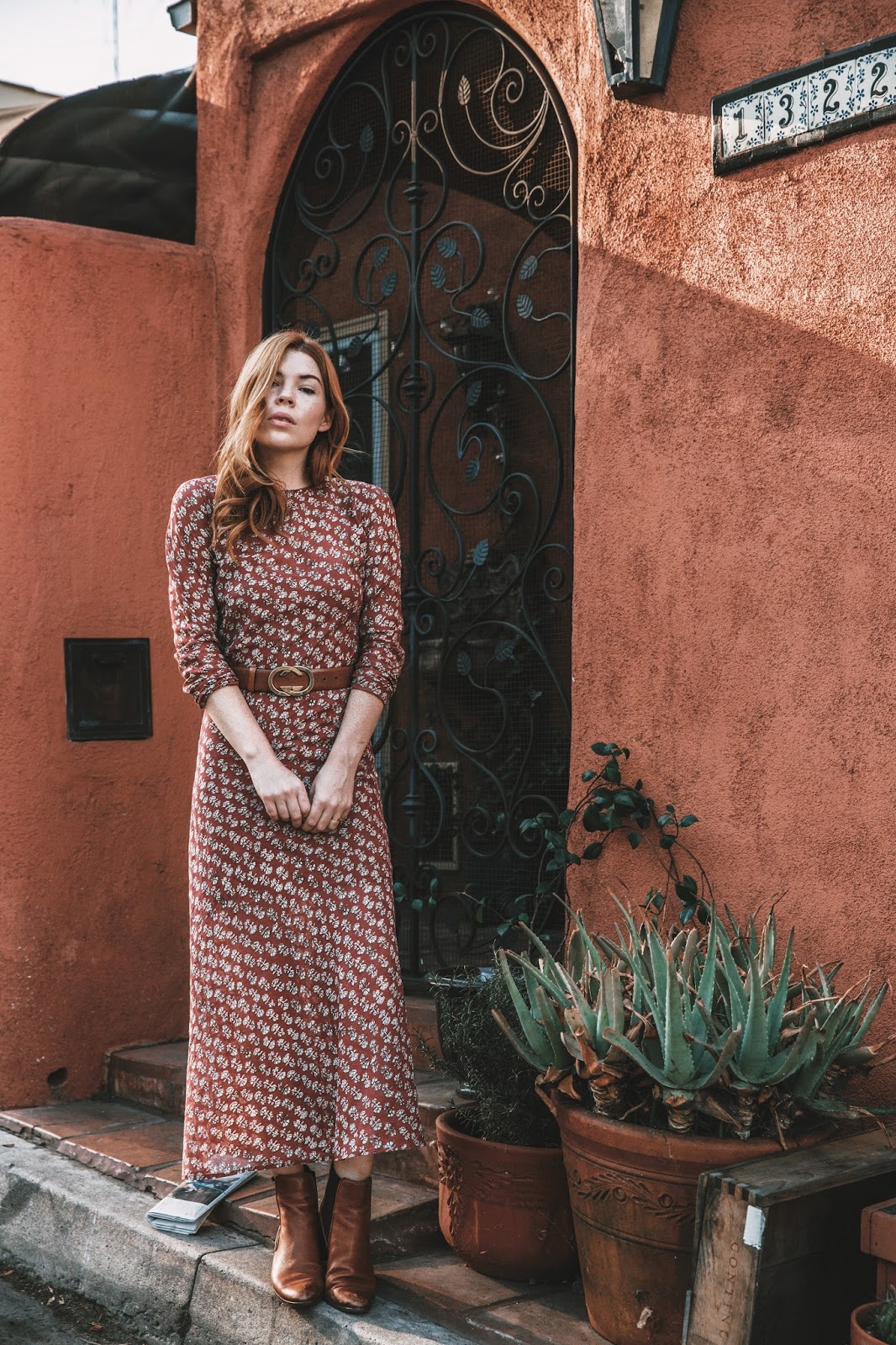 dosha dress by doen / dune boots / vintage gucci belt
All photos shot by @Champagneunicorns