Continuing along in my series of Things to do in LA (see part 1 here), I present to you one of my favorite things – dinner and drinks. Sure, it's not an original concept for something to do, necessarily, but I'm hoping to introduce you to spots you may not know about just yet. First up – Cafe Birdie in Highland park. The restaurant is brand new, but the interior design definitely feels timelessly chic.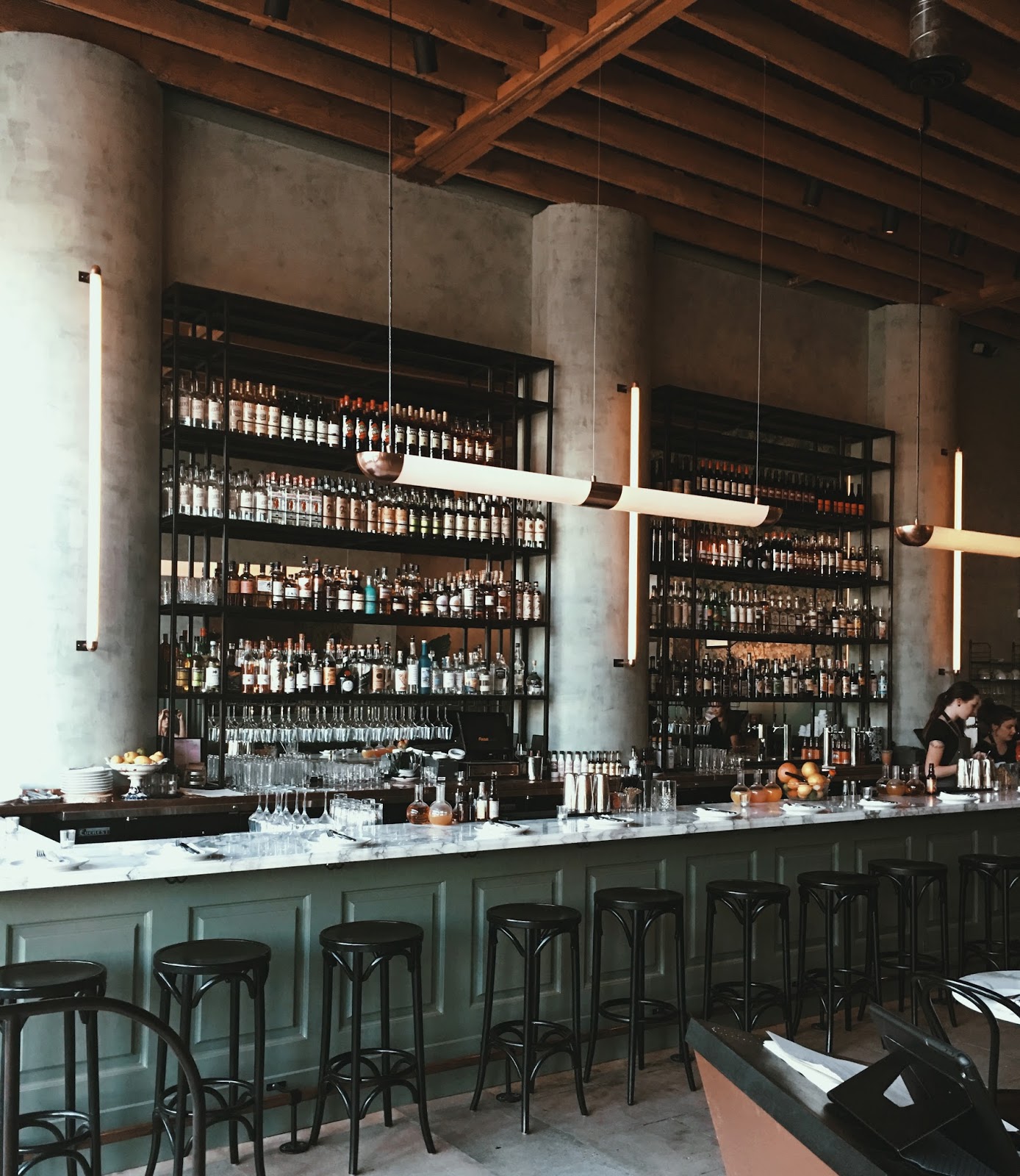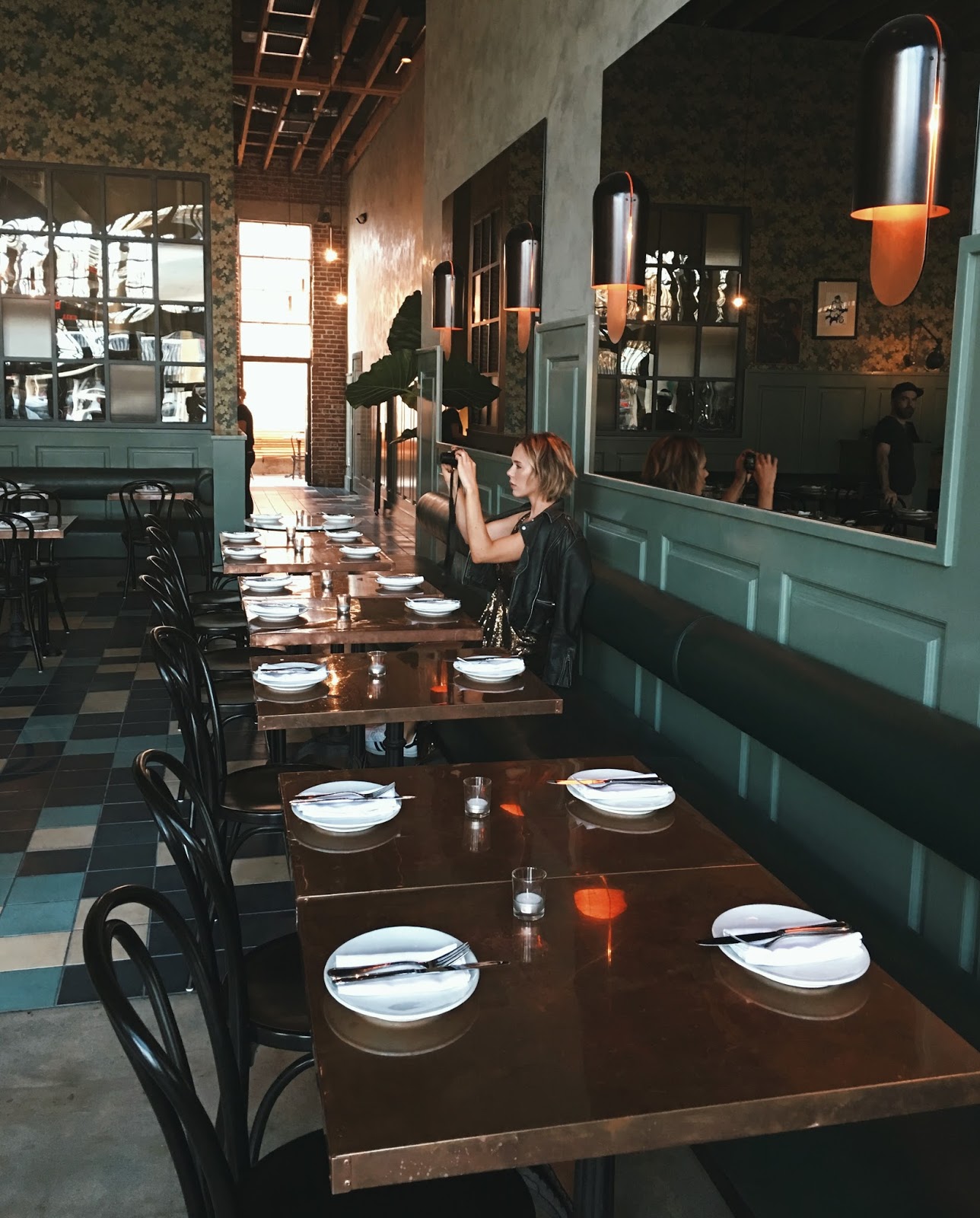 I'm not ashamed to admit that the first thing I usually learn about a restaurant is how it looks. It's impossible not to see before you taste, and when Cafe Birdie randomly cropped up in my IG feed, I had major heart eyes for the interior decor and overall design. The marble bar (which is ever popular in LA restaurants) felt refreshingly new with the moody green-blue walls. The flooring is stunning, there's a lovely wallpaper-ed wall along the back that is begging to be photographed, and they even have an outdoor space for warm LA nights.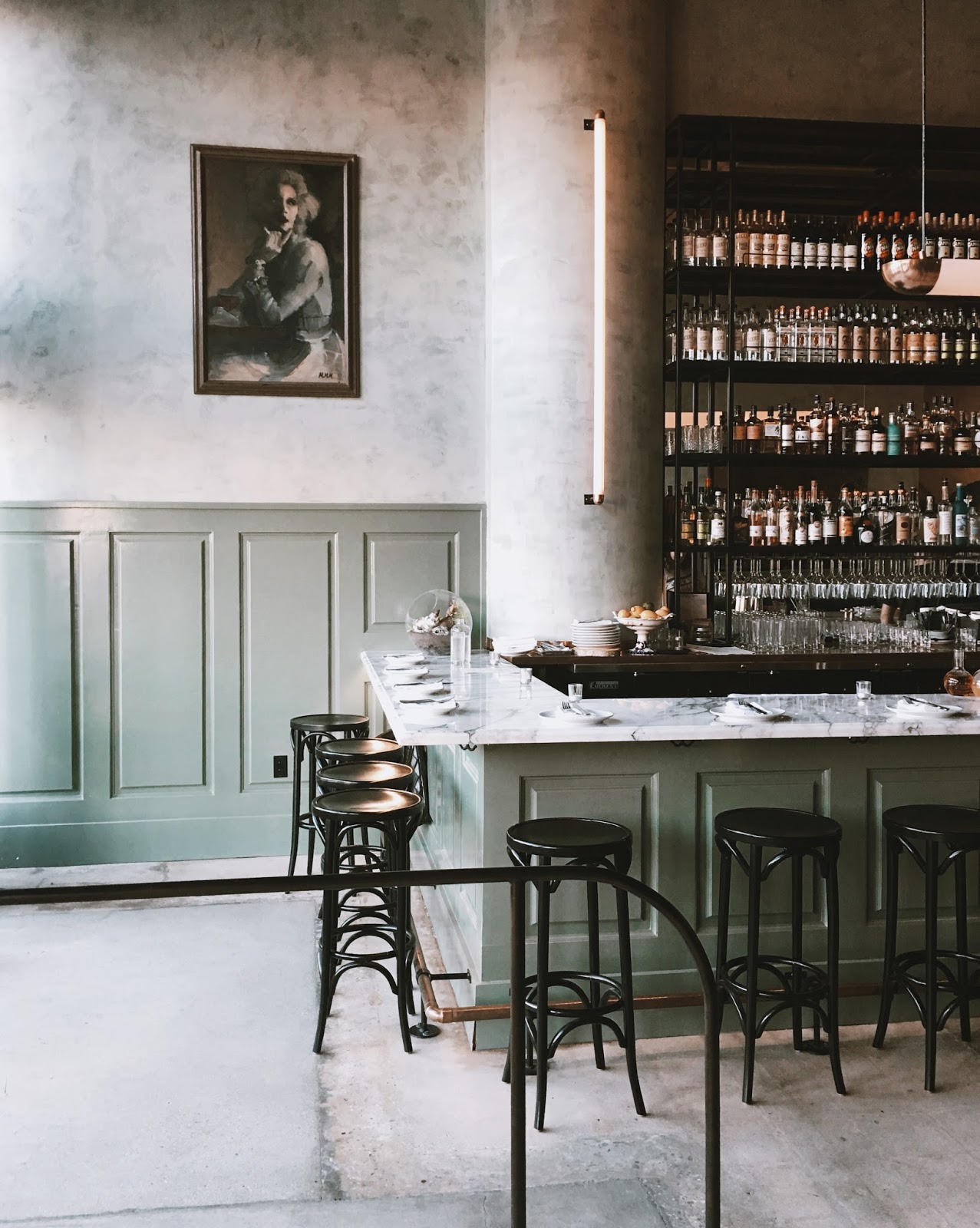 And that bar. Let's talk for a moment about the sheer height of the shelves, and how beautifully illuminated it all is around sunset. It makes you crave a cocktail, one to be sipped an enjoyed, and hey, maybe another while you're at it. I stopped by the new spot with Celeste of The True Spoon to tour the place and try the menu. And while I'm by no means a food-expert, Celeste is. So I let her take the wheel with ordering, and was definitely NOT disappointed.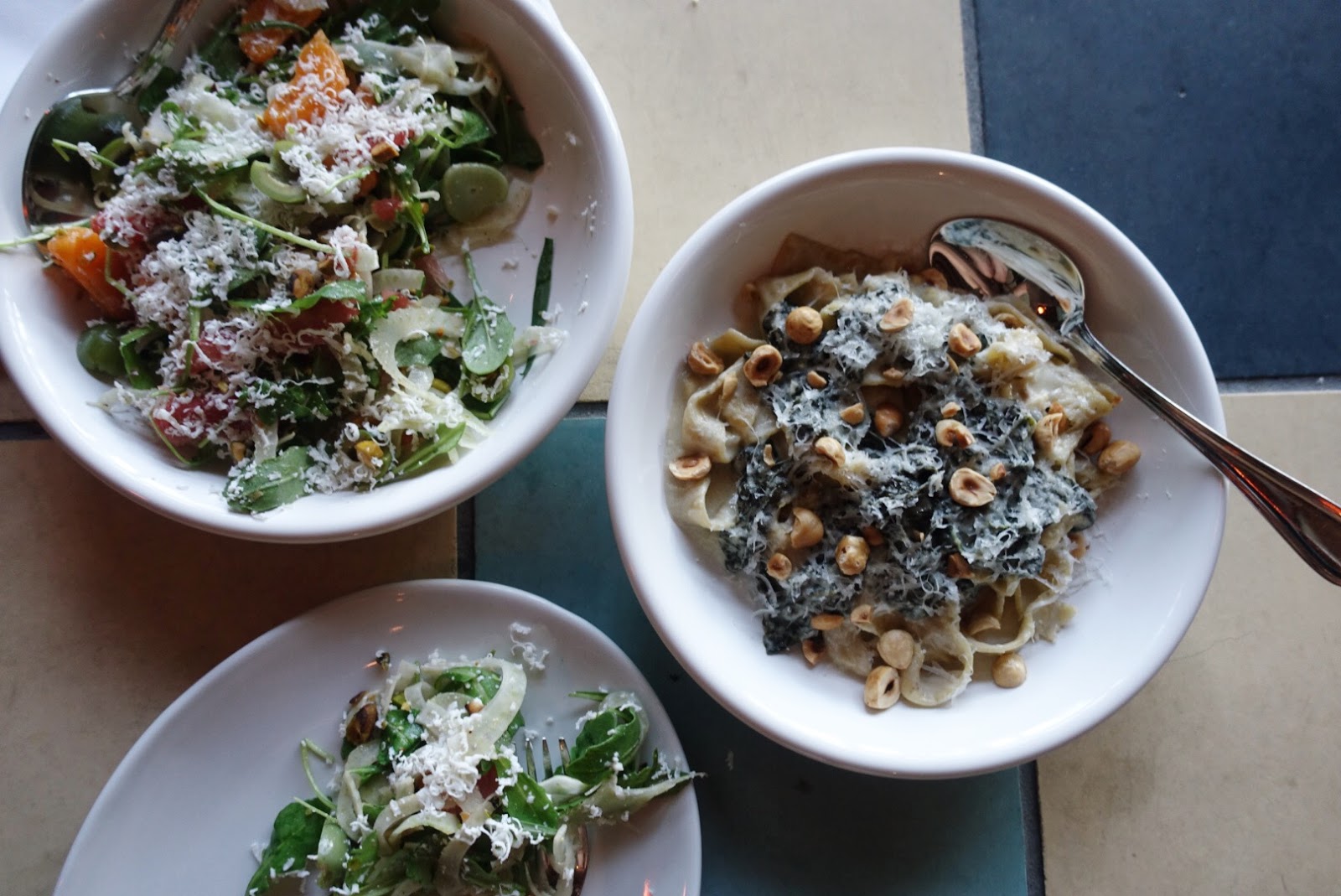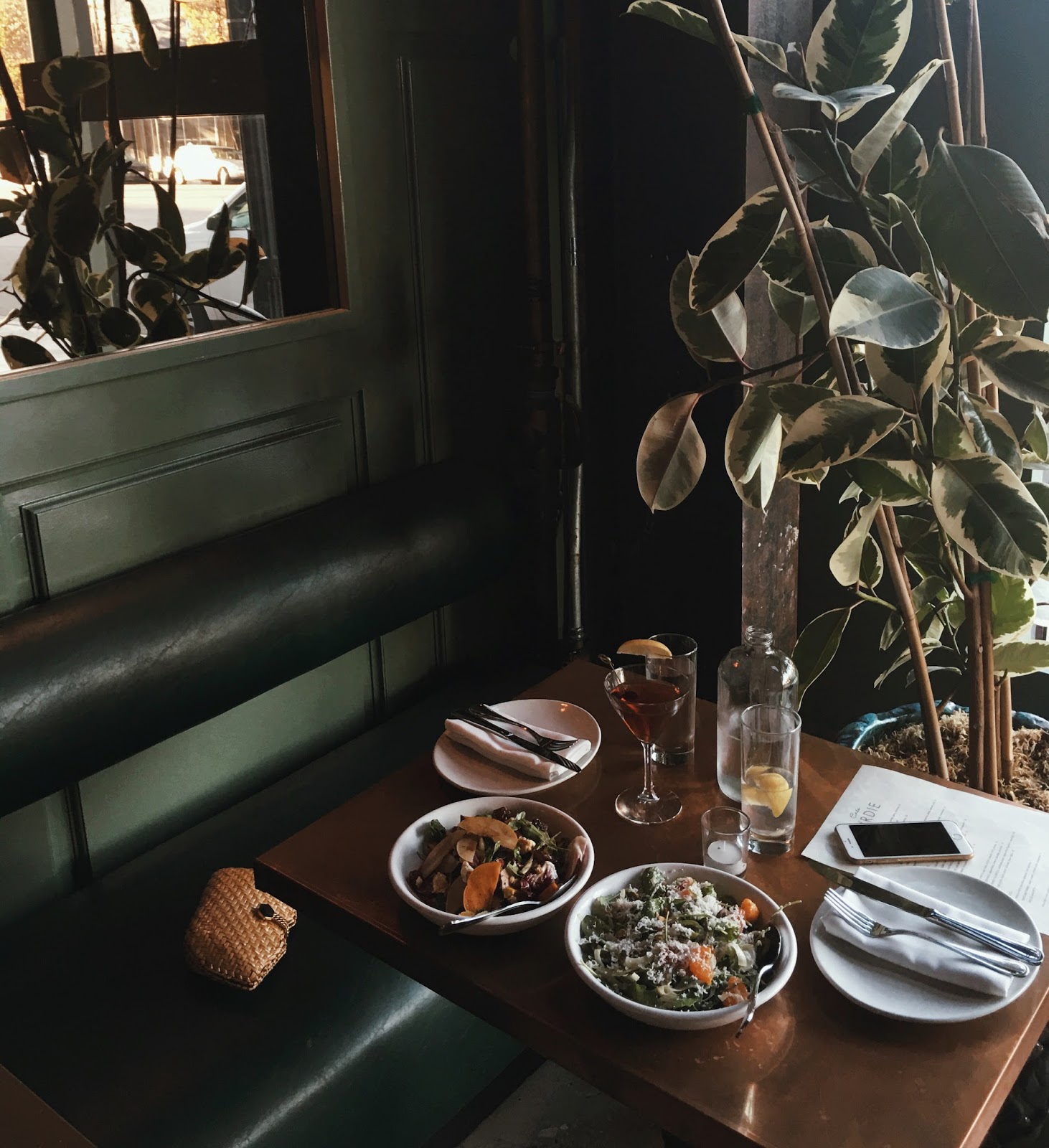 We tried a variety of dishes, but for me, the favs were the Manila Clams, the Black Pepper Tagliatelle, and the Autumn Salad. It was all so fresh and lovely, and photographing the dishes was almost as satisfying as eating them. Almost. For dessert we had a White Strawberry Cheesecake and it was heavenly with a glass of Malbec.
I cannot recommend this spot enough – whether for date night or a night out with friends. You're within a few doors of Highland Park Bowling Alley, which certainly would be a perfect finish to your night. Or you could just order the cheesecake to go and curl up at home – but my bet is you'll want to linger here.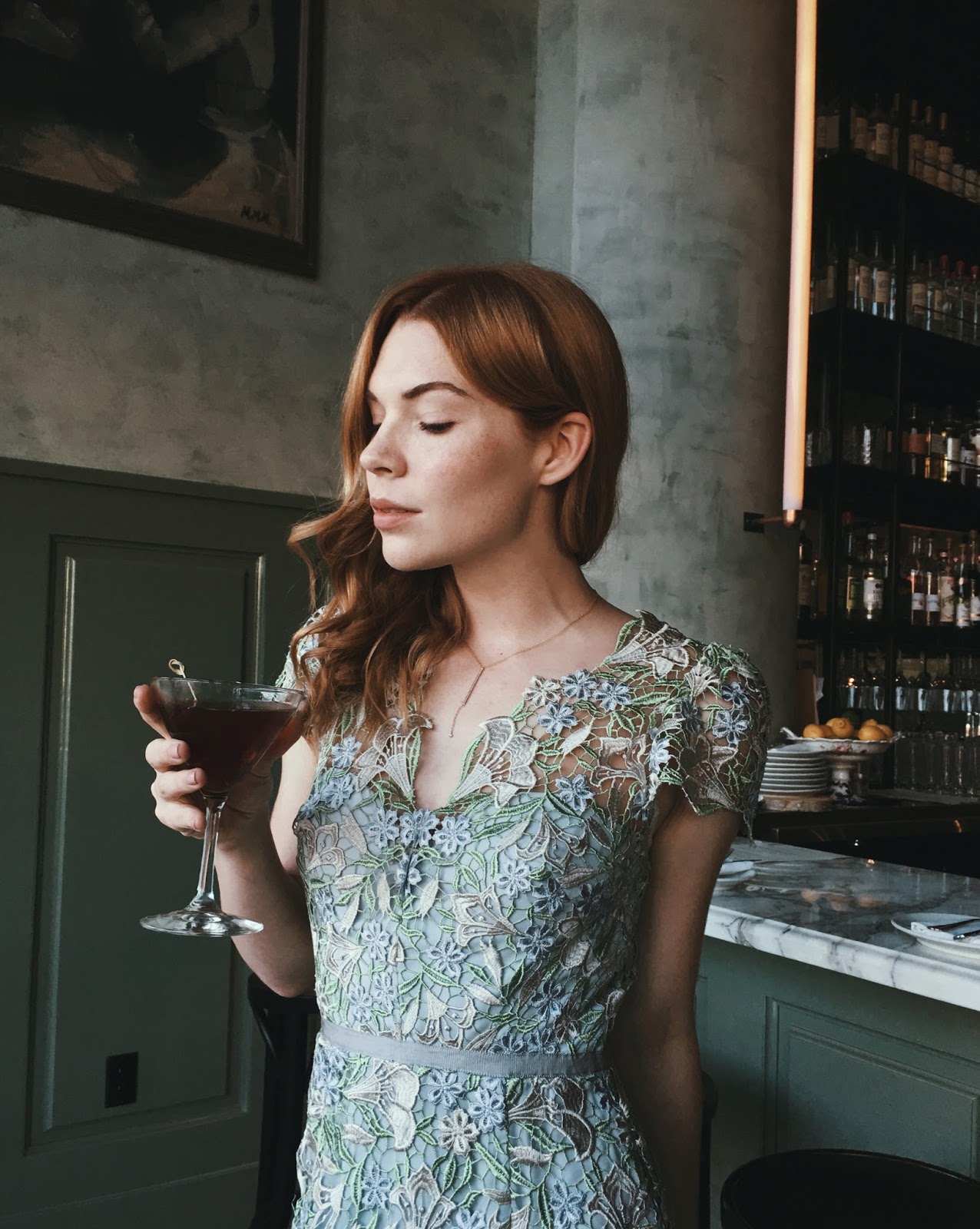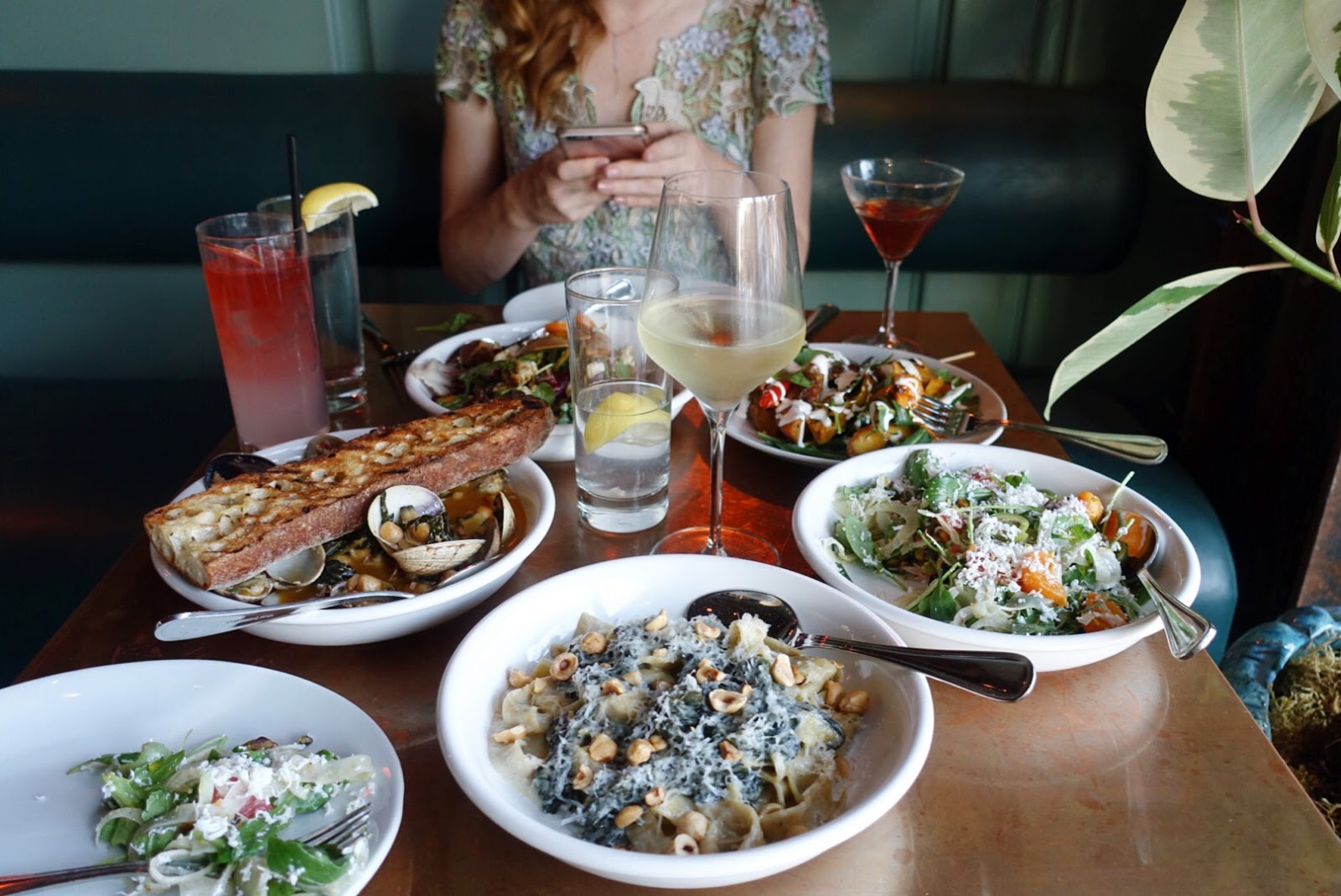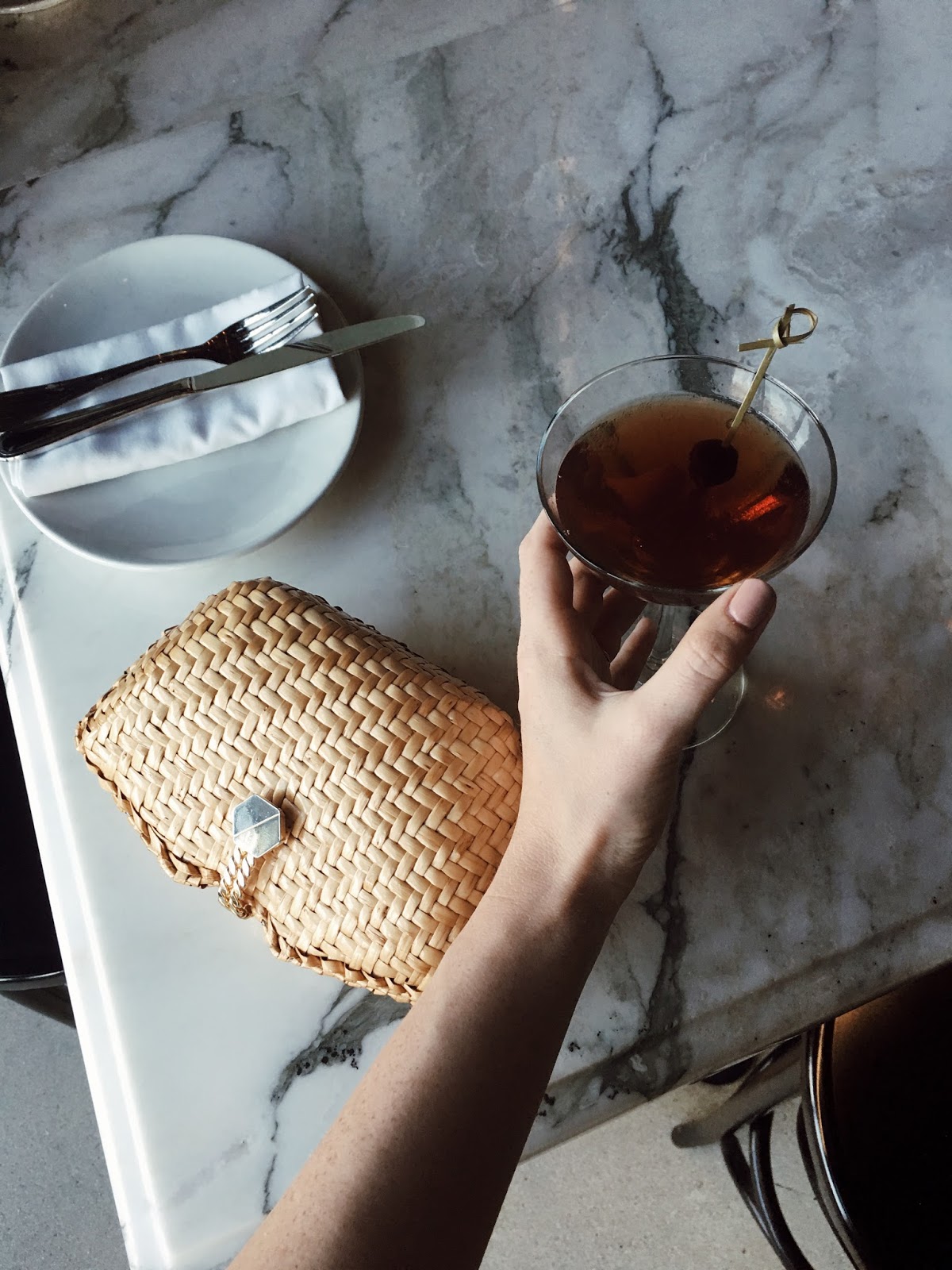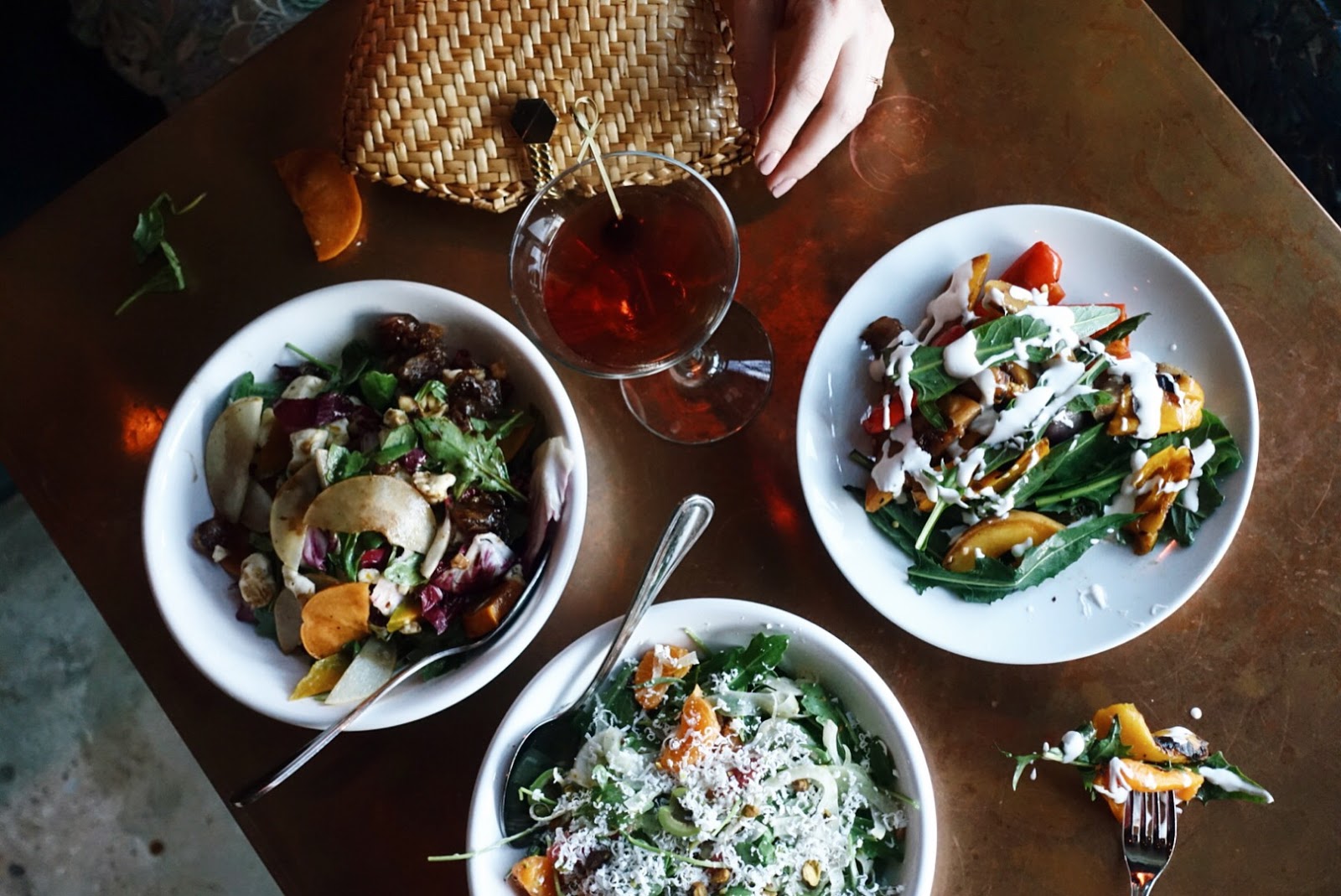 marchesa dress c/o RentTheRunway / T.Madison heels / vintage bag