I'm of the firm belief that a watch should be timeless looking. Something that you'll want to reach for again and again, and will pair with many outfits to come. But that doesn't mean it has to be boring.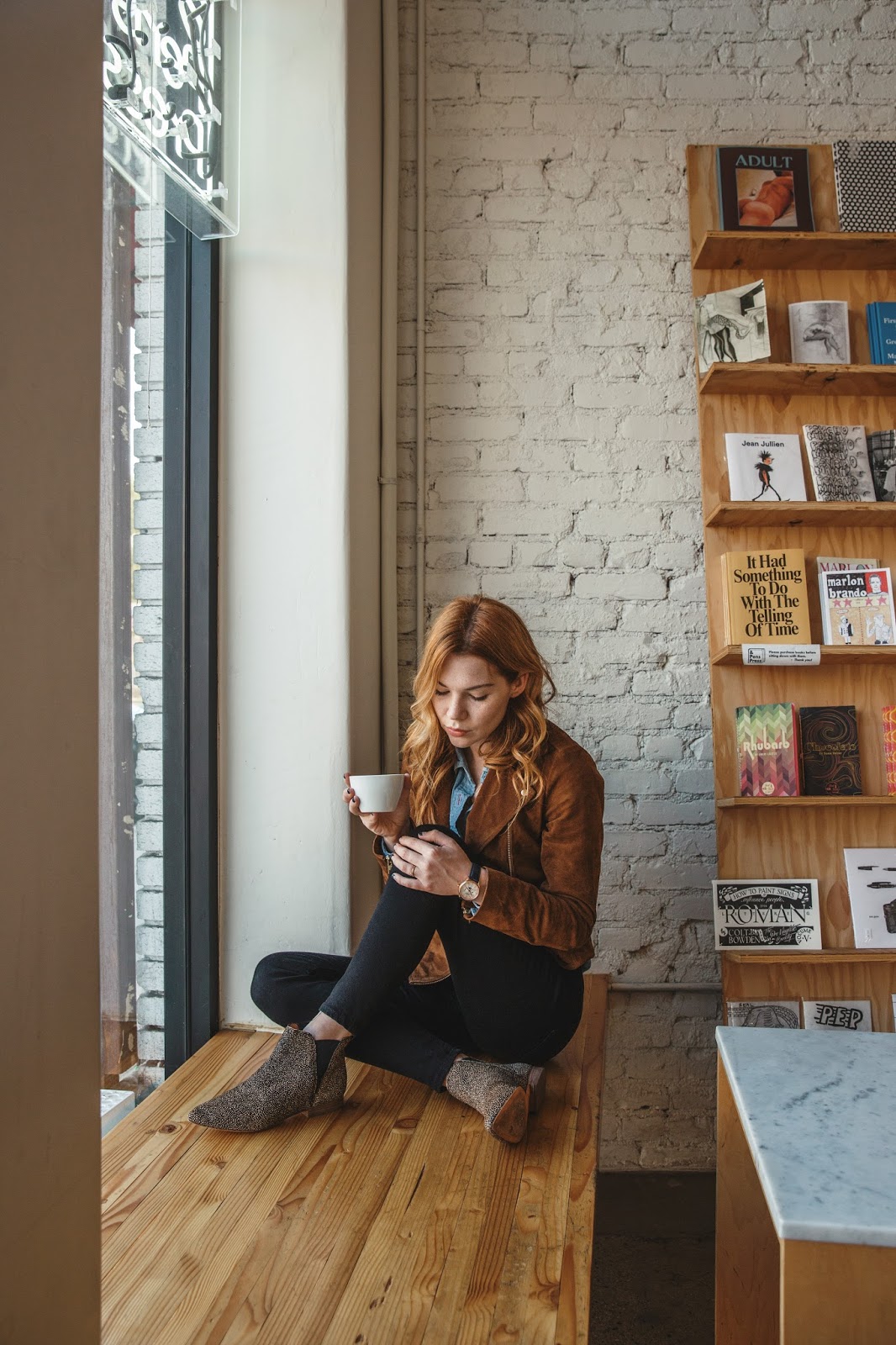 This watch from Movado's Heritage Collection is like a work of art. It's rose gold (my fav) but features a celestial design that immediately made my heart leap. There's something magical about the way it looks, and I immediately (like the nerd I am) thought of Dumbledore's watch from Harry Potter. Obviously that made me love it more.
What I love most about it is how much information I can get just by looking down at it. The date, the time, the day of the week – all of it set into the watch face in a simple yet elegant way. It is easily the chic-est watch I have ever owned, and I know that it's going to be coming along with me on all of my upcoming trips. Replacing my constant need to look at my phone for the time and date, and simplifying my life in an elegant way.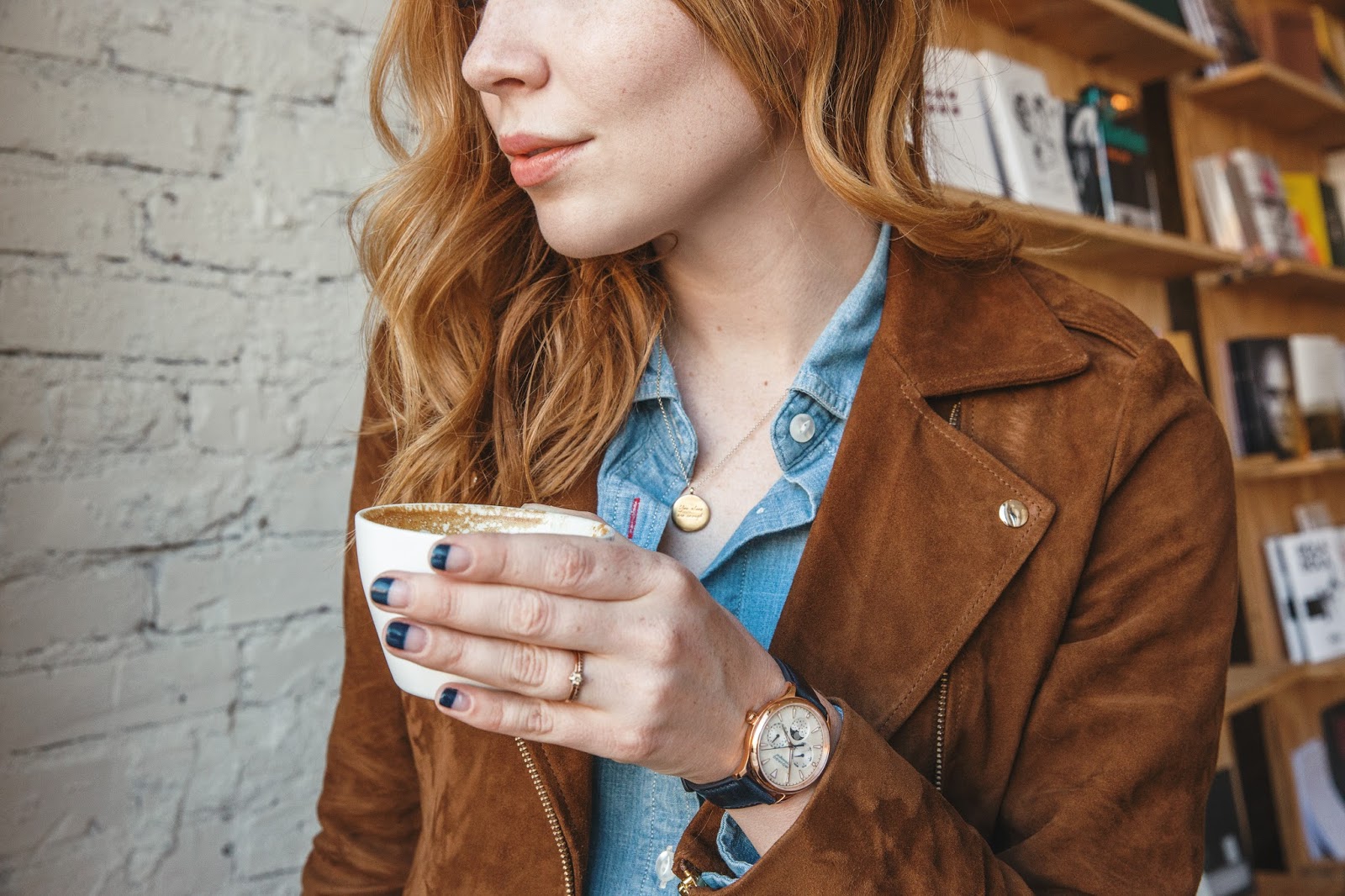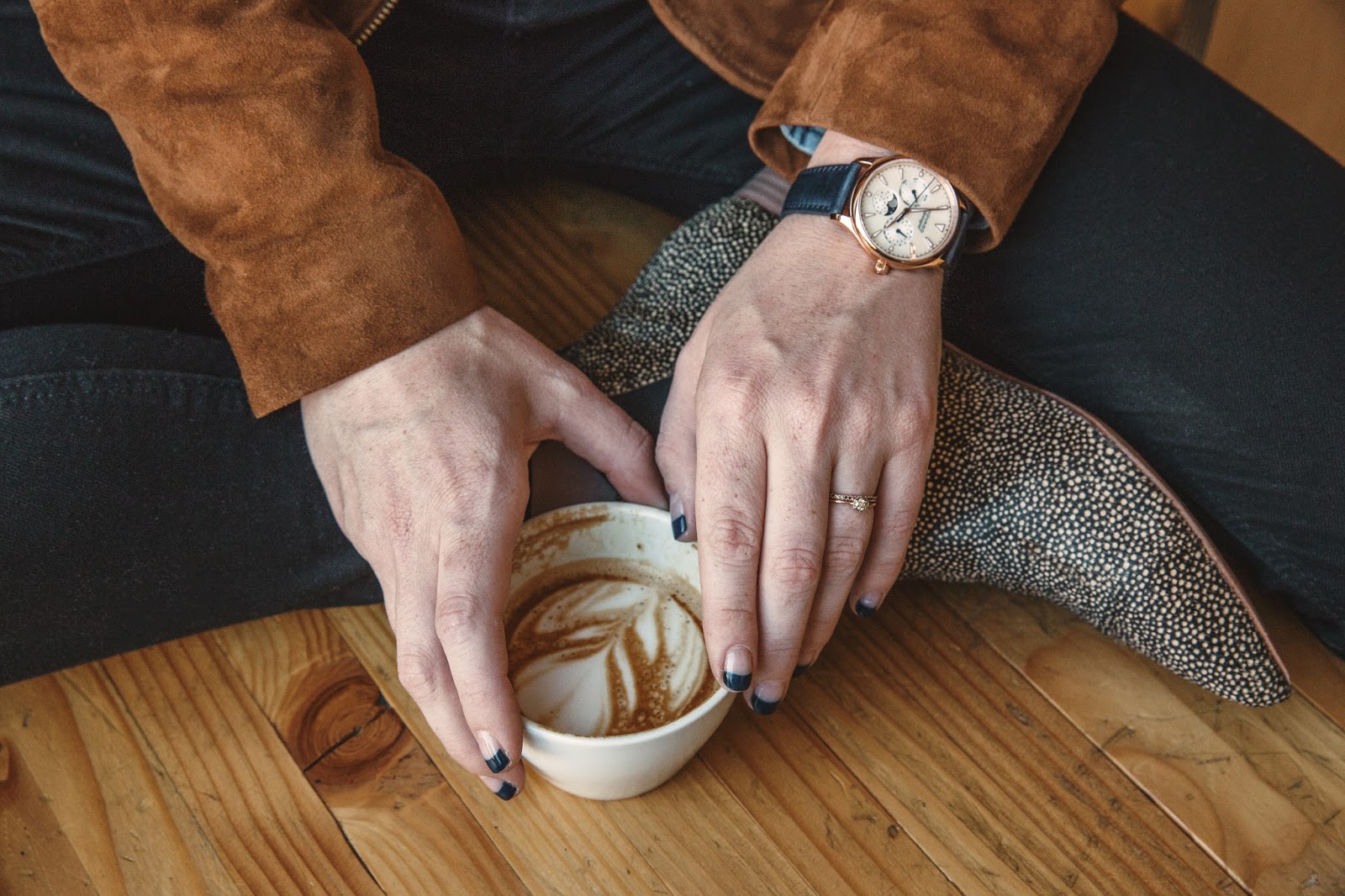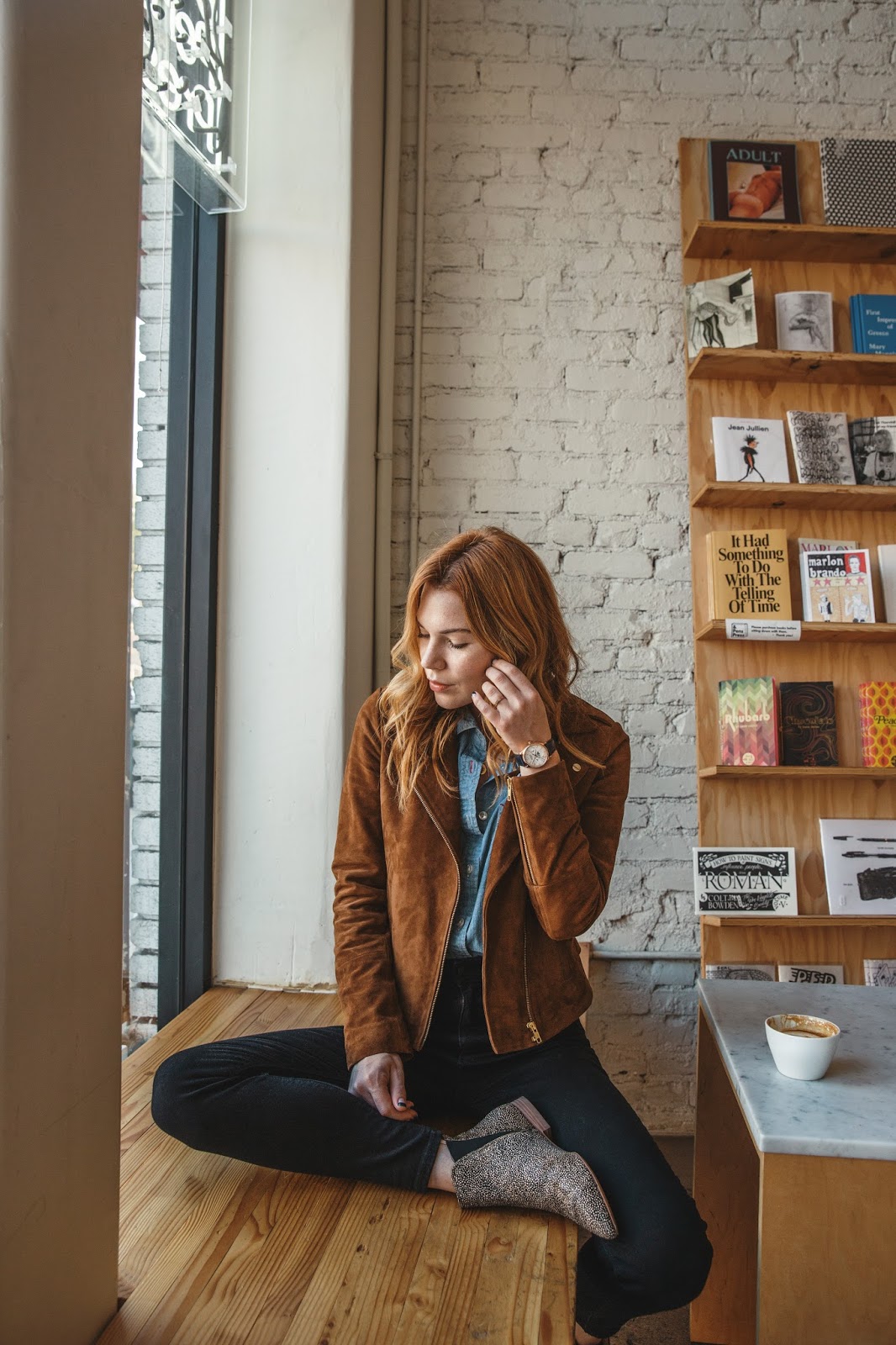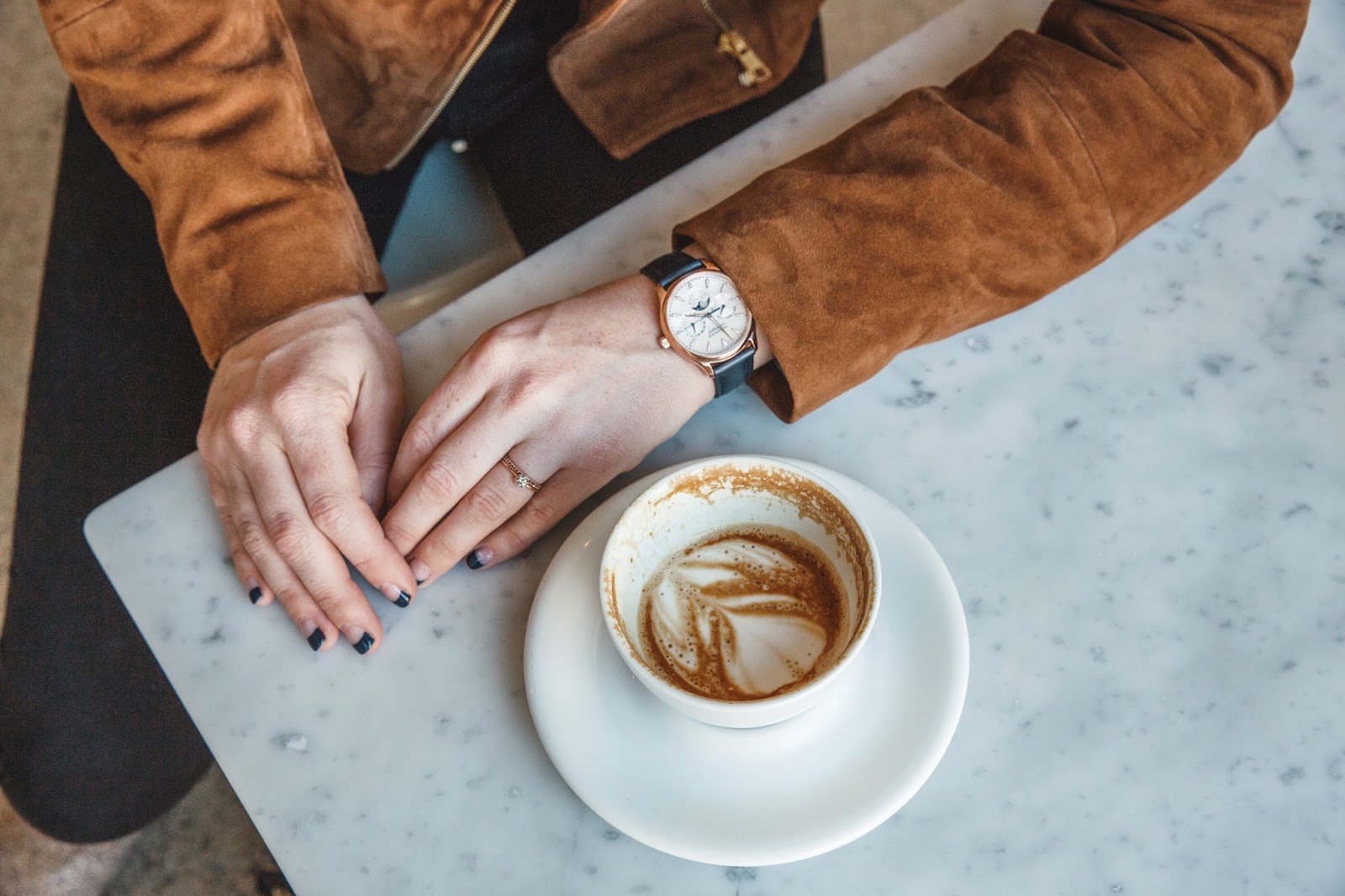 movado heritage watch / sezane suede jacket / madewell chambray / madewell high rise denim / madewell nadine boots