Last month I took you to rain-soaked Seattle with SOREL, and in continuing on my adventure with Destination SOREL I'm taking you to somewhere a little different : Sun-drenched Austin, TX. I've been aching to visit Texas my whole life, and somehow despite it's vast size, I've never actually visited before. Weird, right? I've been all over the south, but this time I headed straight to the heart of Texas with Stephanie (of Honey & Silk) to take in the sights. Click through to see everywhere we visited!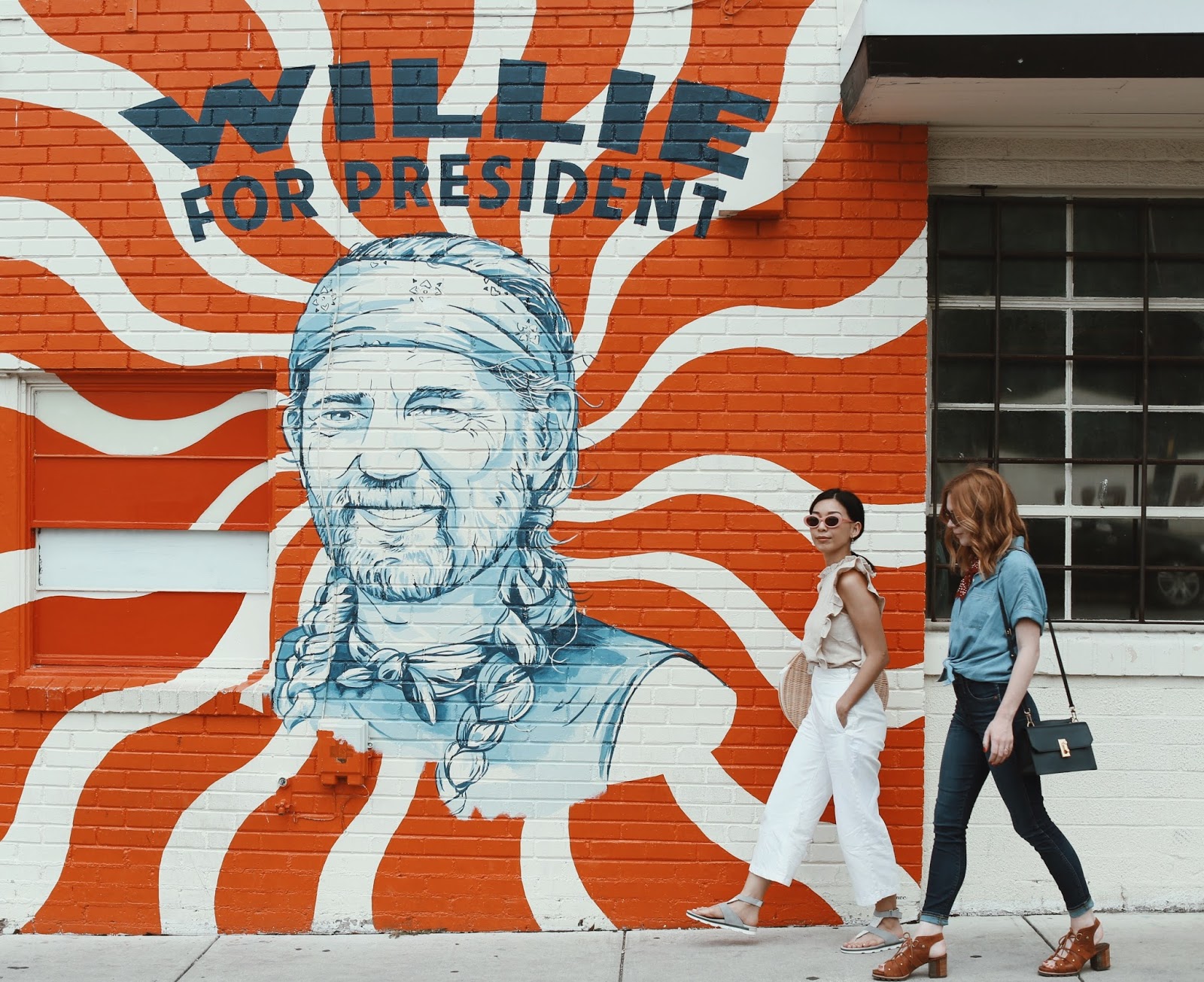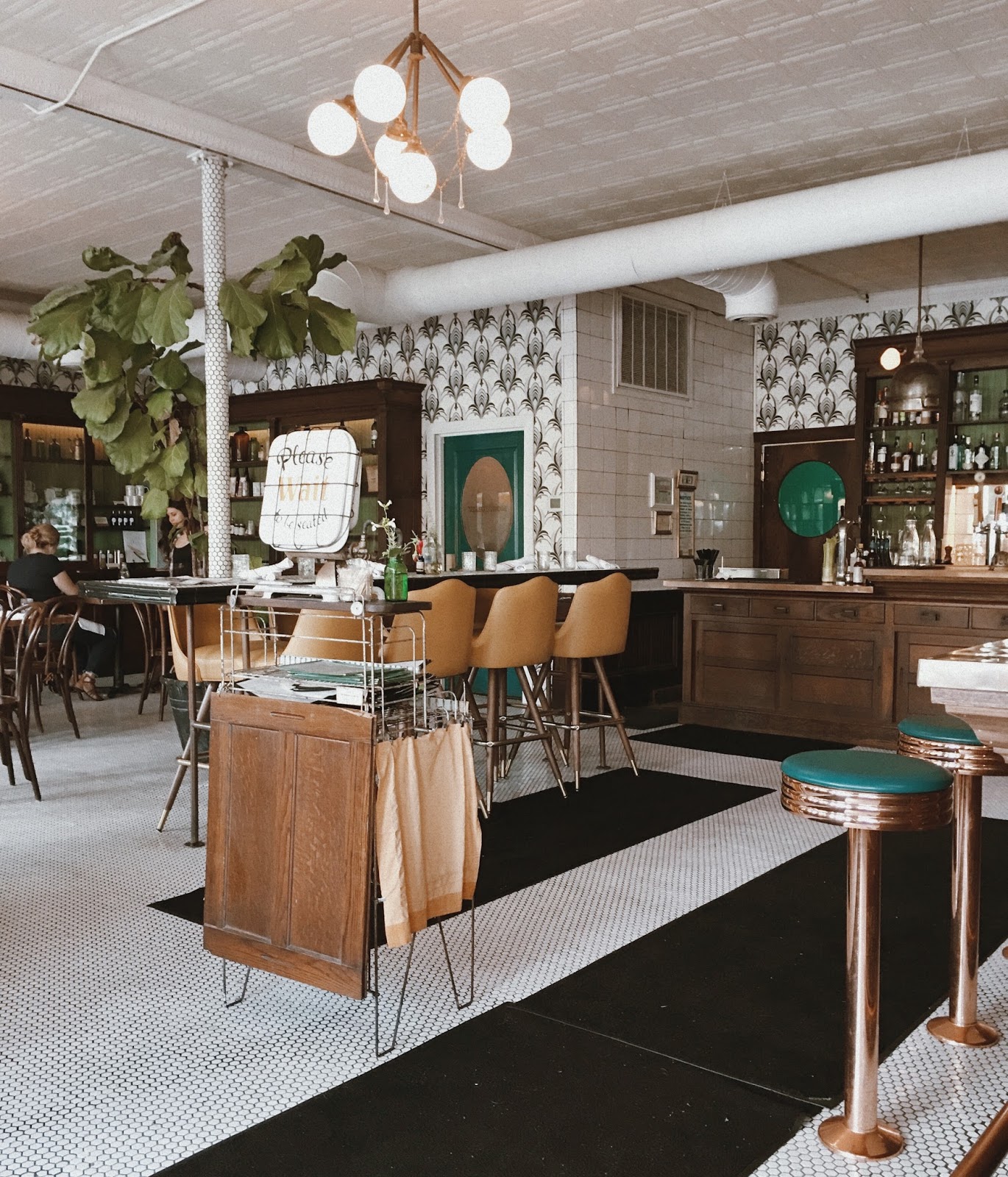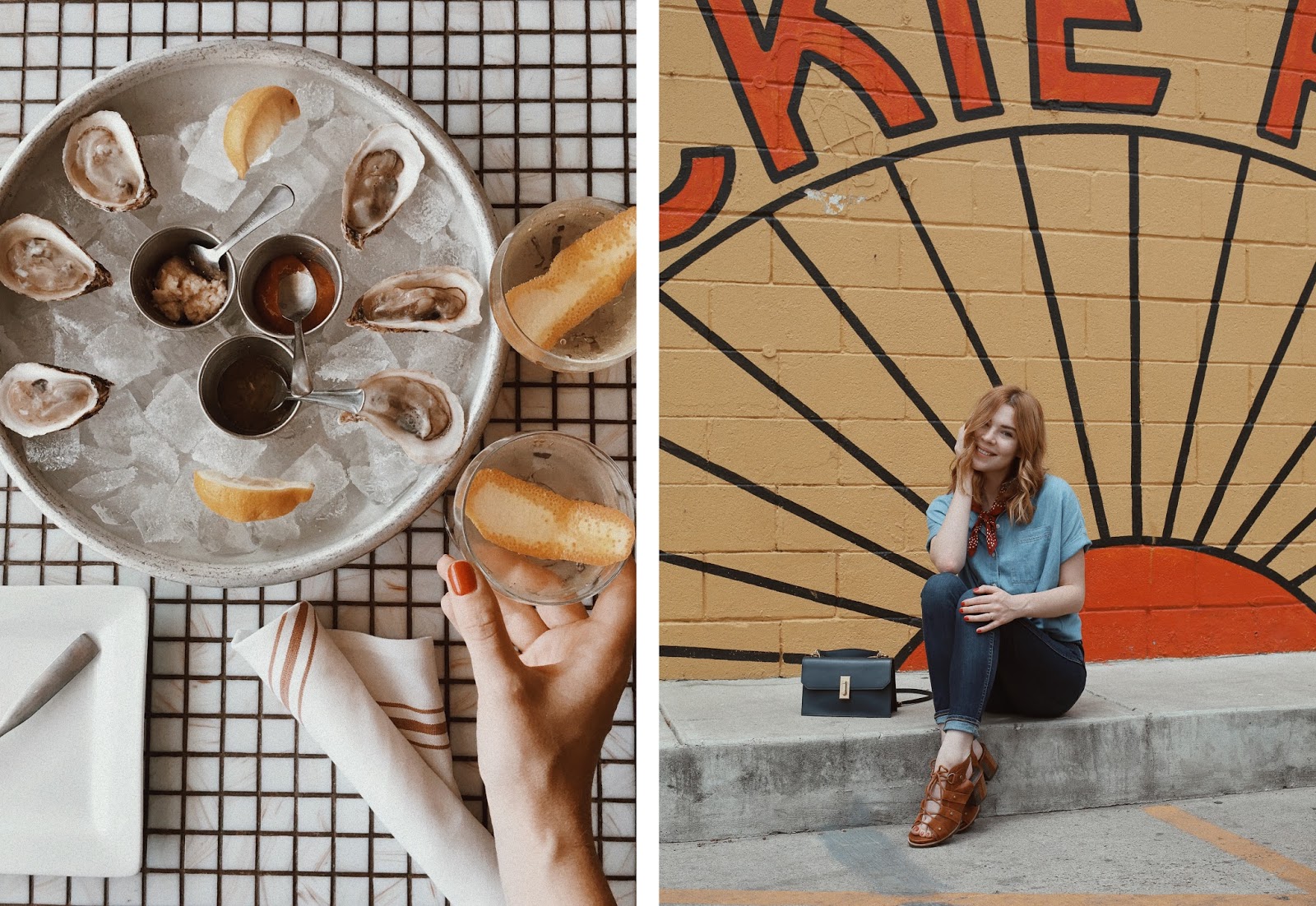 madewell chambray blouse / madewell high rise denim / flynn purse / SOREL Addington Sandal
We arrived early in the morning to Austin, and since it's such a quick flight from LA, Steph and I decided to immediately hit the ground and start exploring. I picked the Addington Sandal in a rich chestnut color because something about that shade feels so very western – especially when paired with a denim tuxedo. I love a good chambray on denim look, so a short sleeve button-up plus high rise jeans and a bandana were in order for a themed but not too costumey Texas look.
Our first spot we hit up was South Congress for a lot of walking around and a requisite shot at the Willie Nelson mural. I've been a Willie Nelson fan since I was a kid, so I sent a few pictures from the wall to my mom while we were walking around. We hit up this adorable lemonade stand that was SHAPED like a lemon, and I'm currently kicking myself for not taking a picture of it. I did take about a million photos in front of the 6th street mural though – that Don't Mess With Texas slogan was just too good to miss. After that we hit up Feather's Boutique to do a little vintage shopping. Stephanie found armloads of treasures at Feather's (I found a cool belt) so we will definitely be styling the pieces for our next destination.
Next we visited Hillside Farmacy for lunch and when we say them on the menu, we had to order the oysters. After how many Steph and I ate together in Seattle, we've decided to continue our theme of SORELs, travel, and oysters. We're calling it #oystersacrossamerica and I think it may be our most brilliant concept yet.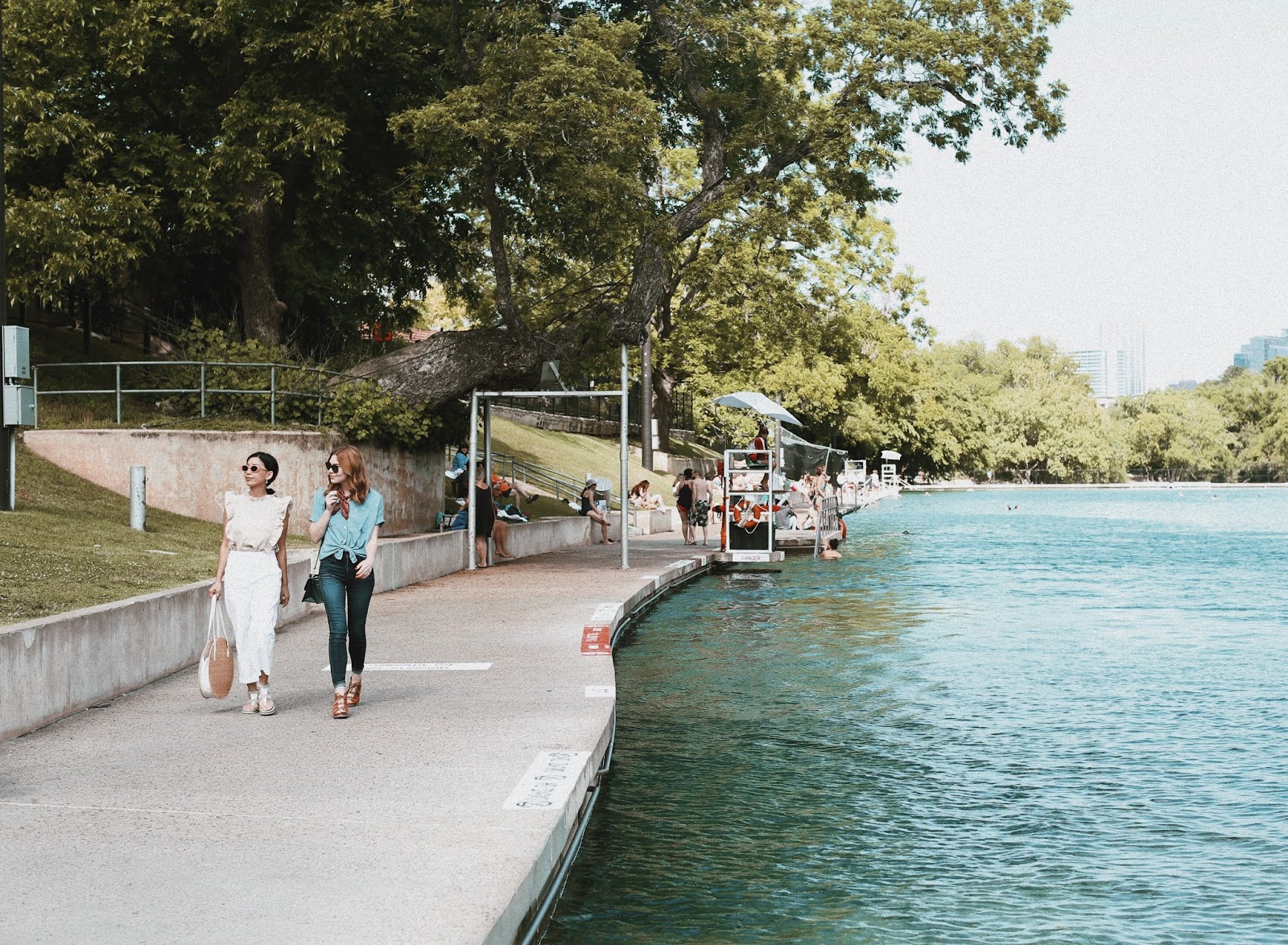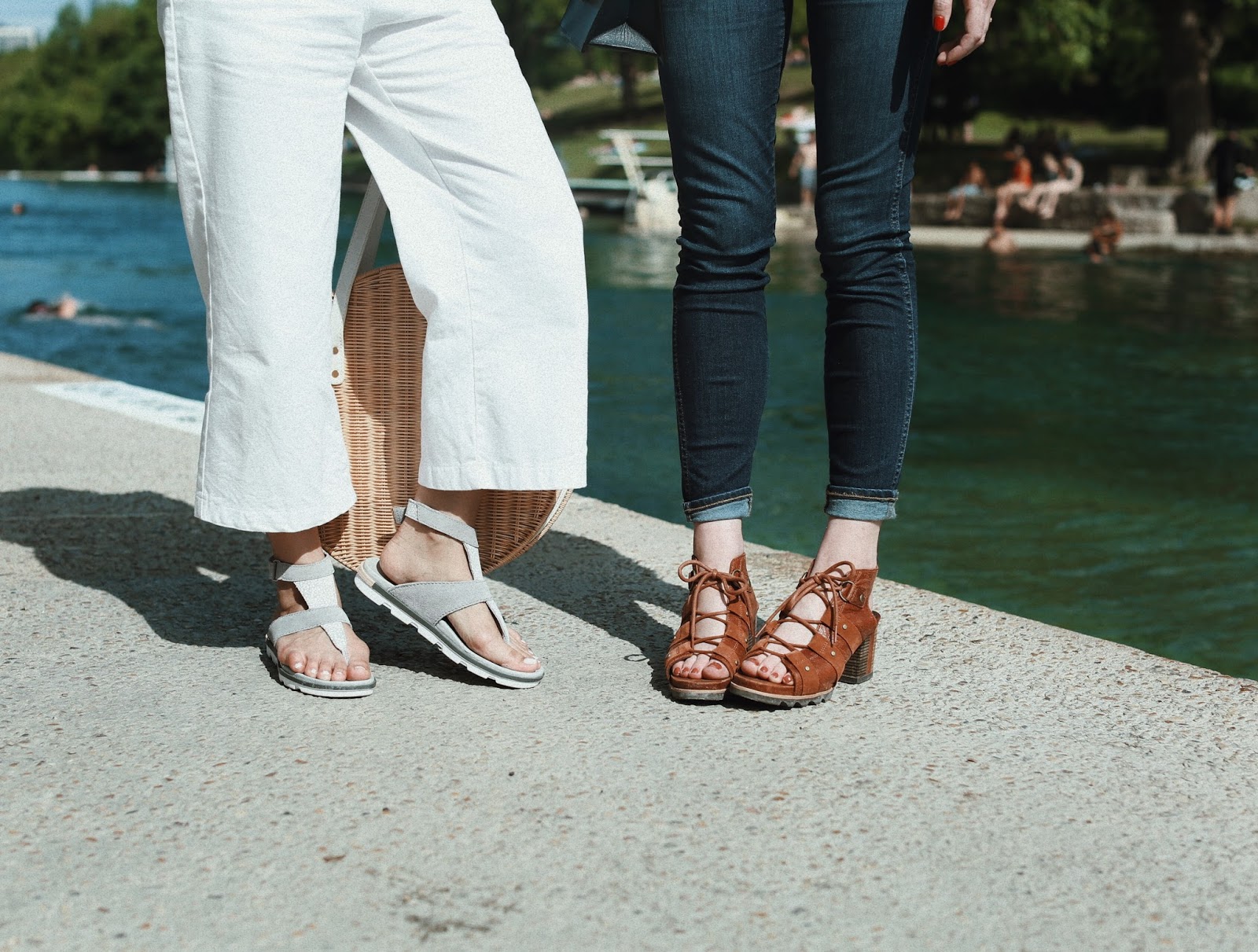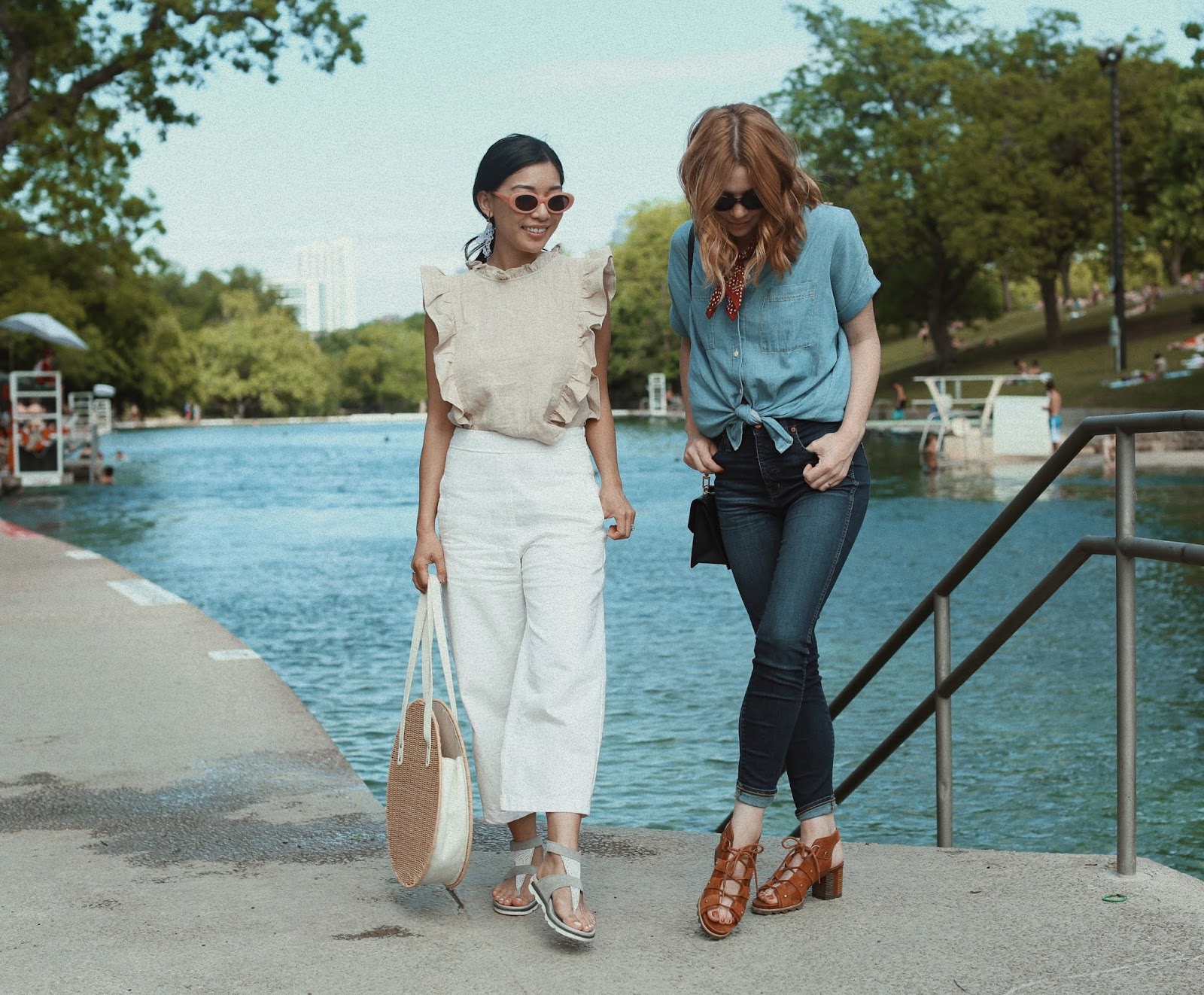 One of the spots that was highly recommended to us was Barton Springs. It's a natural Spring that's been an Austin hotspot since pretty much always. As soon as we got there I regretted my last minute decision to jettison my swimsuit in favor of more packing space in my suitcase. There were so many people splashing in the water, floating around, and laying out. We put out a towel (it's shaped like a giant HEART omg) and a radio, and lounged for a bit. After flying in and walking around it was nice to just sit in the sun for a bit.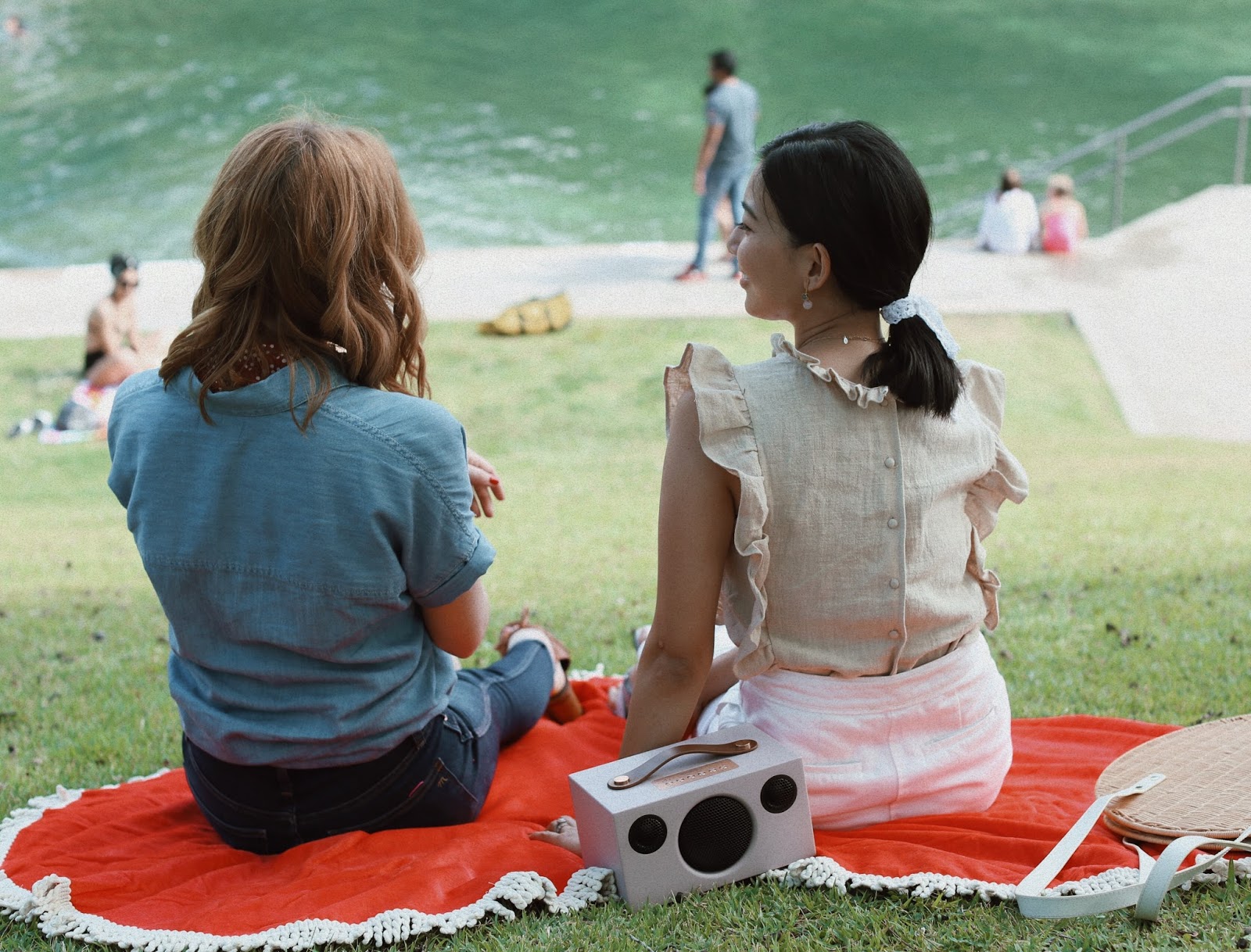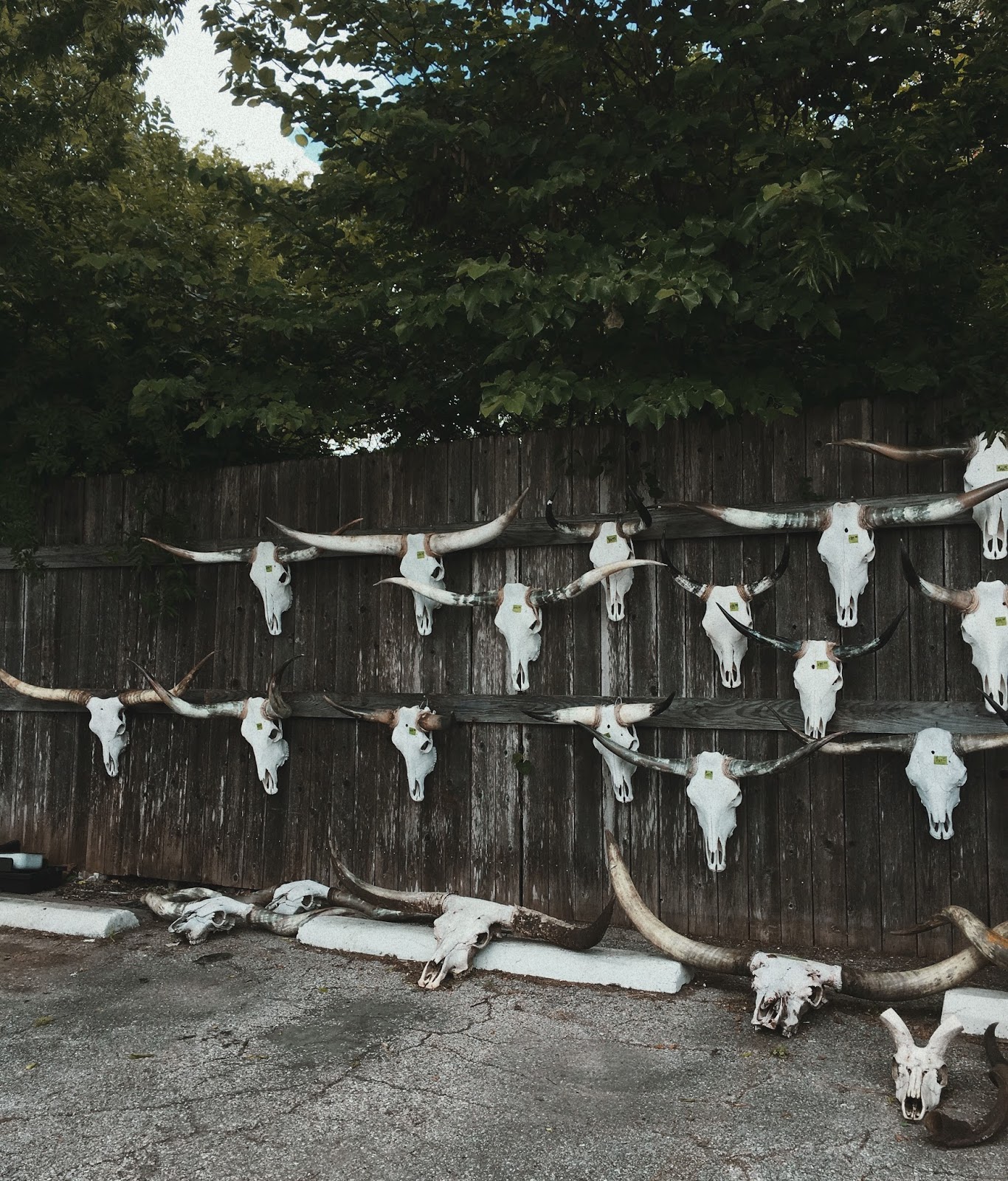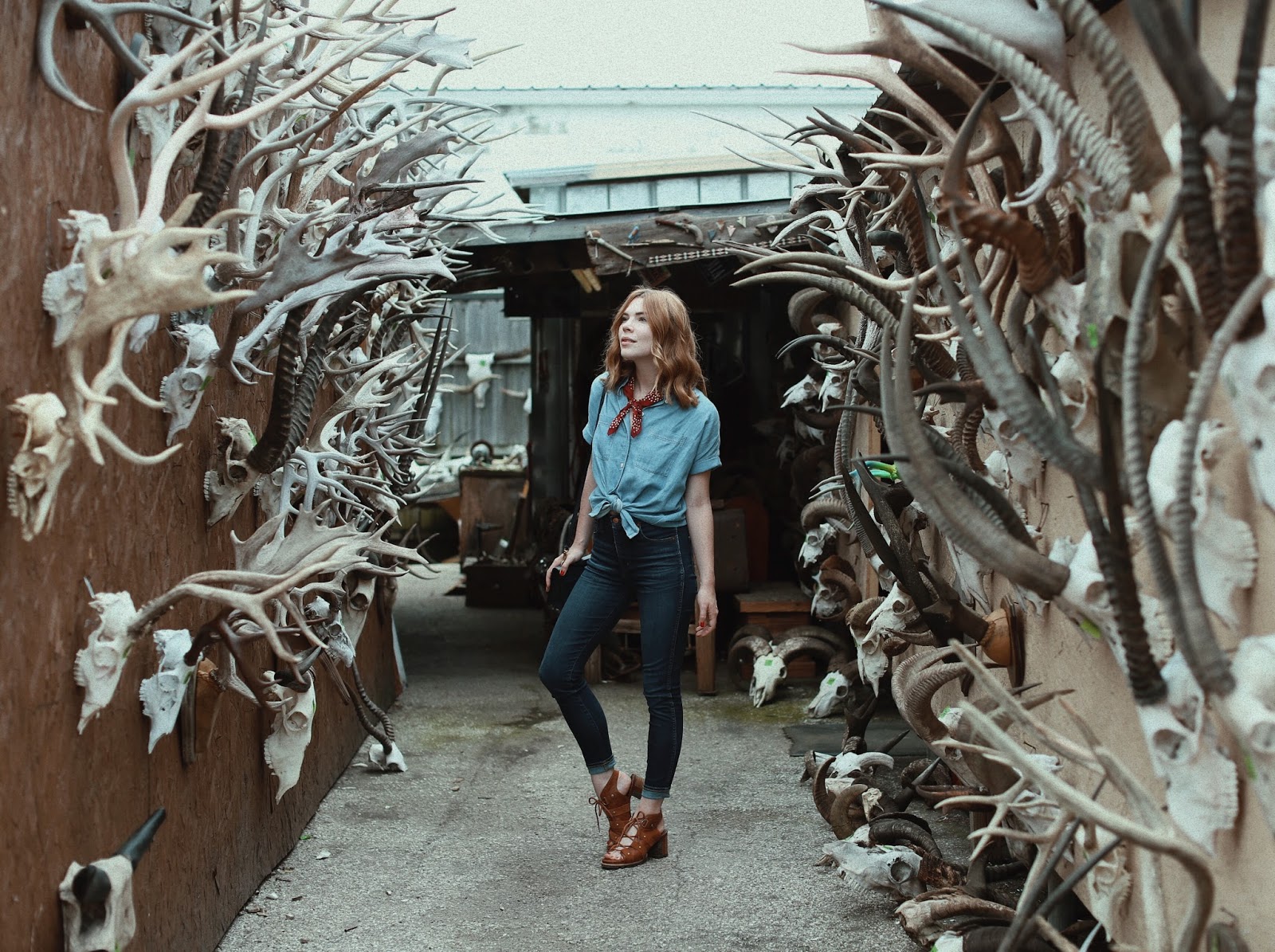 Another thing I knew I wanted to do was buy a taxidermy armadillo. I know, I know, such a tourist, but I wanted one! We visited The Corner Shoppe, and while I didn't end up buying an armadillo, we did get some rad pictures of the back area. So many steer skulls, jackalopes, and other strange oddities to look at. It was a bit outside of the main area we were staying in, but if you're in Austin and not squeamish I recommend a visit!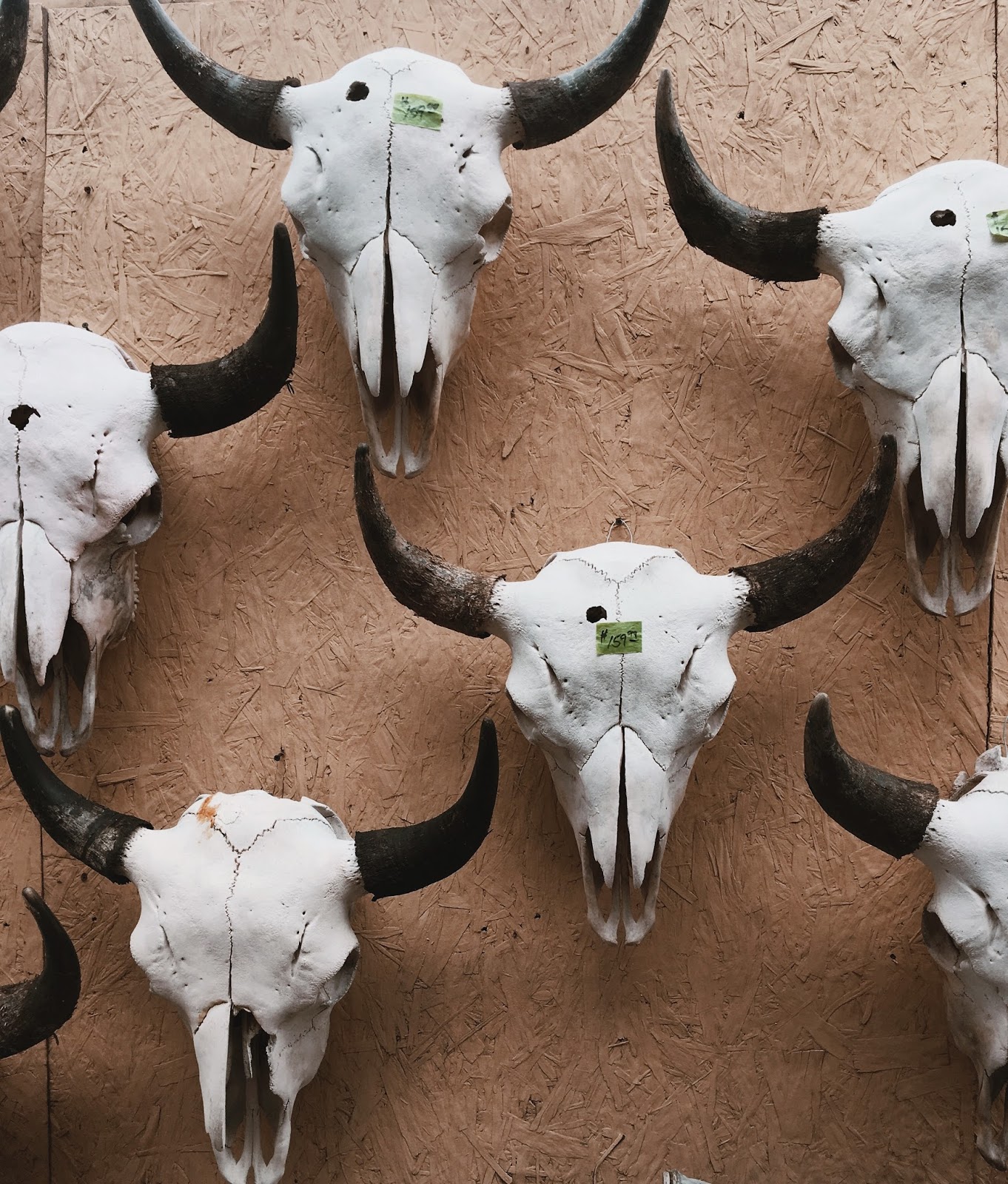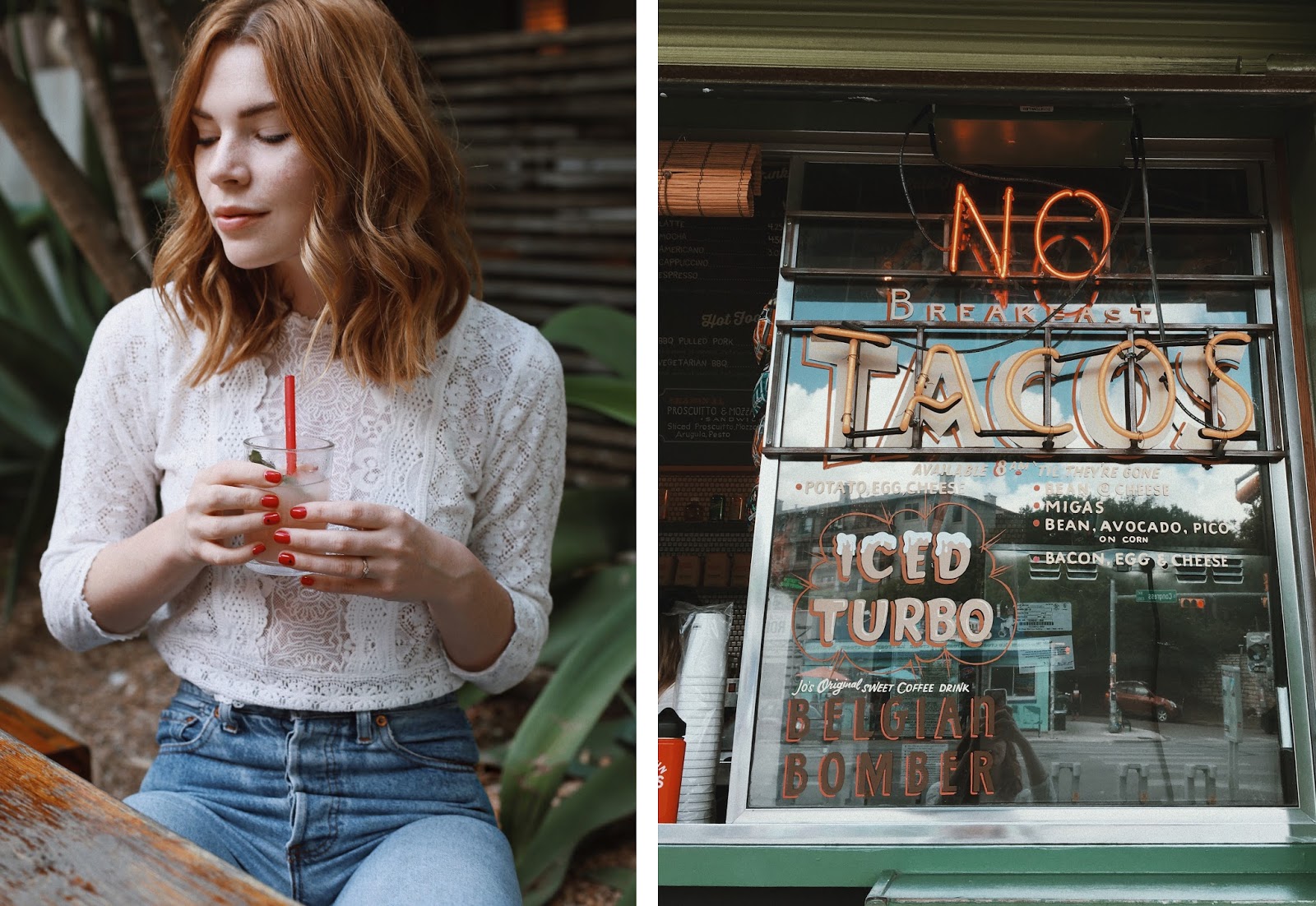 sezane blouse / redone high rise ankle crop
After lounging at Barton Springs, Stephanie and I headed back to our Air Bnb to change for the night. The number one thing that I wanted to do in Austin was get a taco and try Frosé (frozen rosé). I know! So specific, but after seeing it all over everyone's IG and having it recommended heavily we had to do it. We found some at Hotel San Jose, and it was sooo good plus a welcome treat after all the walking we had done. I know I've said it before, but there are very few shoes I can wear all day and not have aching feet. SORELs have such a squishy footbed that despite the exploring my feet still felt good as new.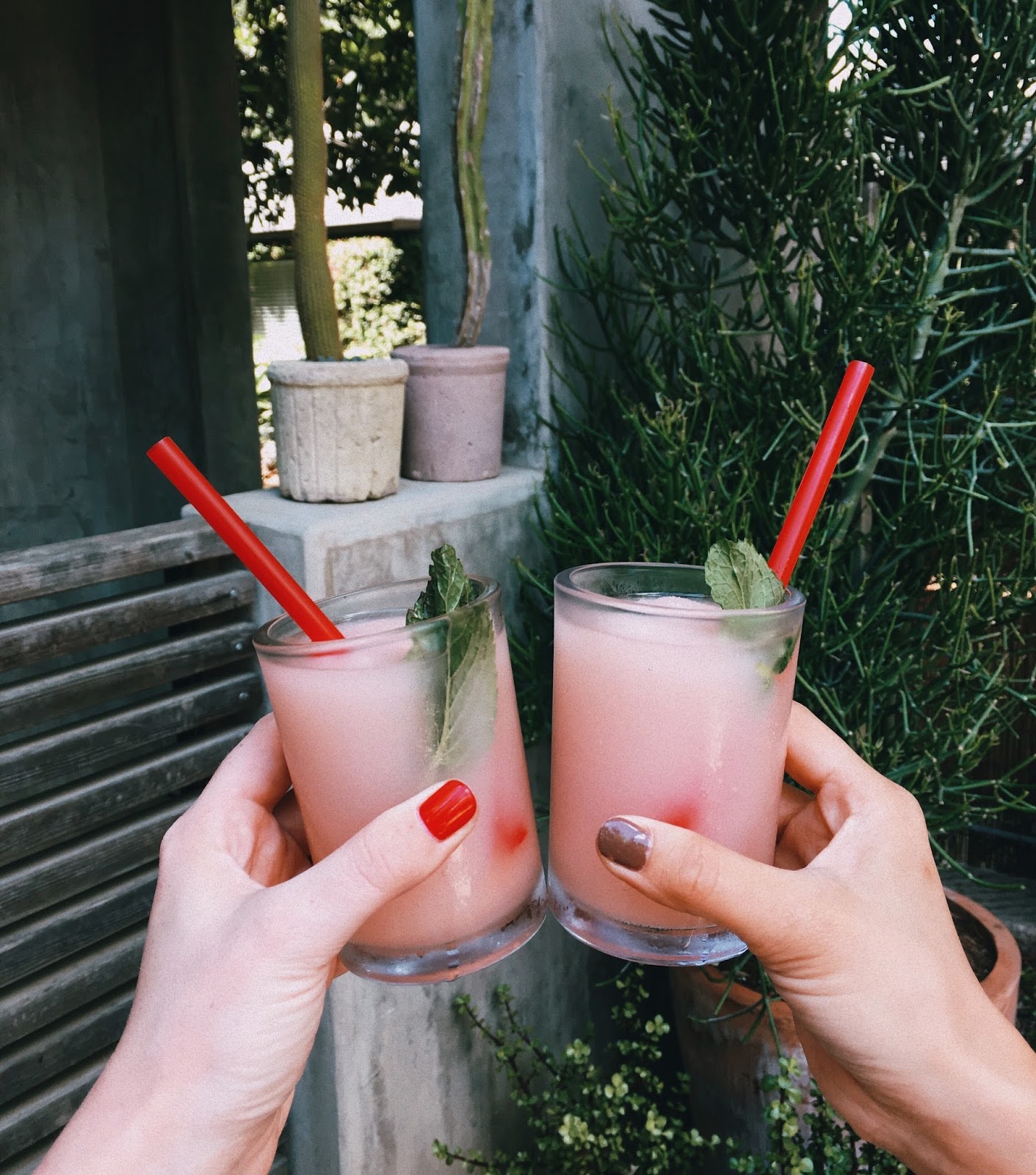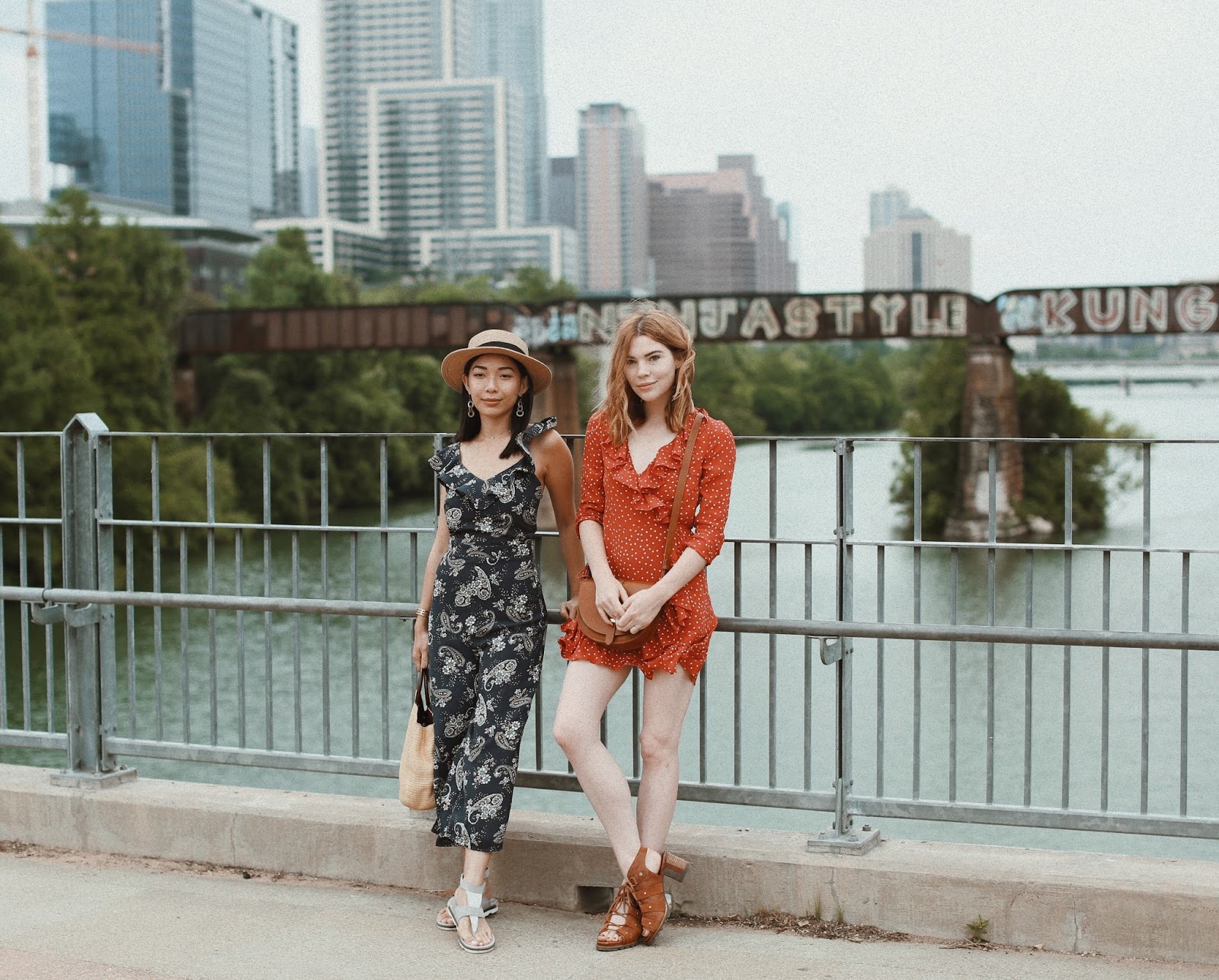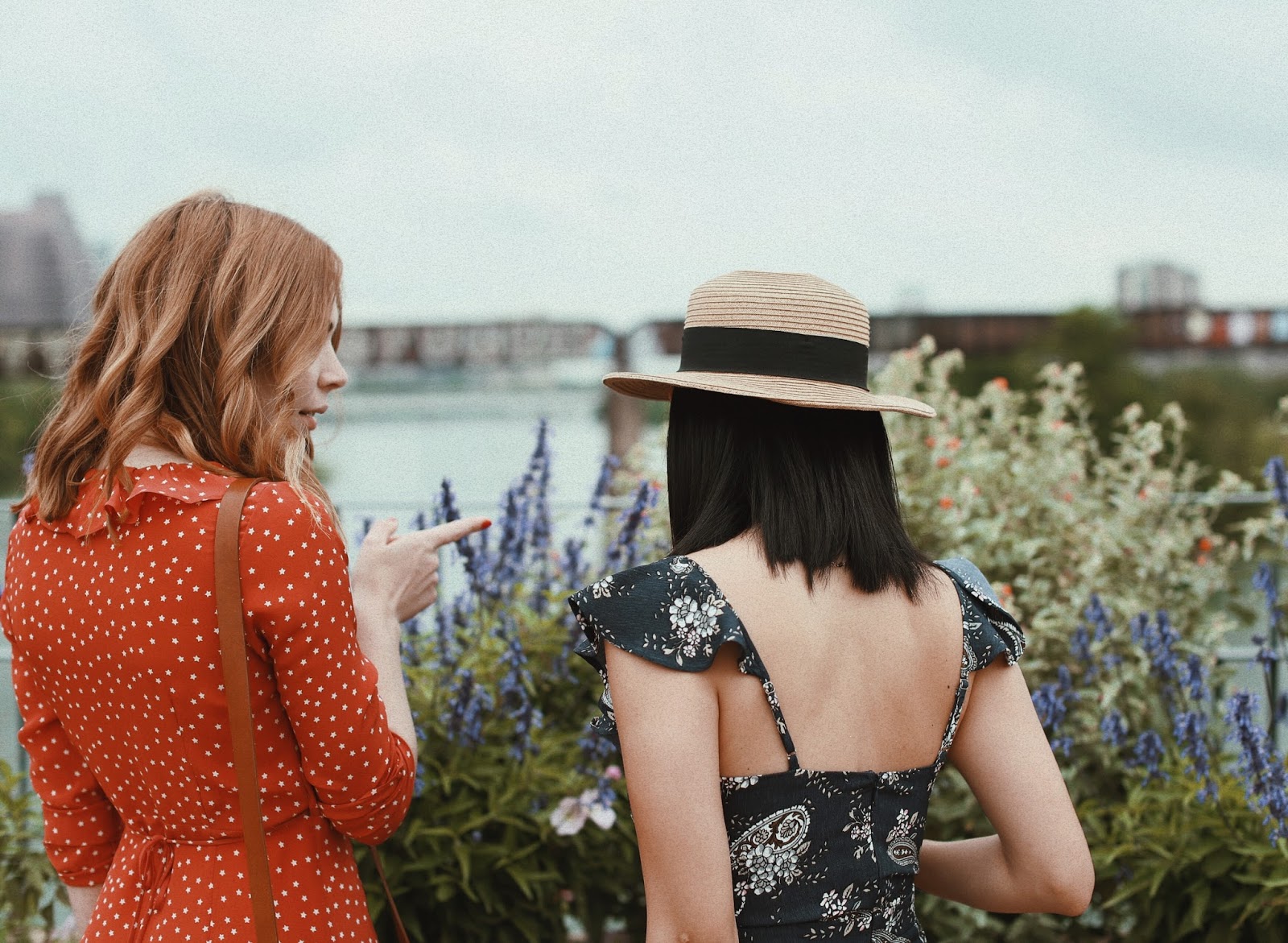 For our next day in Austin, we woke up early and walked around a different part of Austin, including the Pfluger Pedestrian Bridge. It was so beautiful, and the footbridge gave a great view of the city. I picked out a star print dress because I really wanted to drive home the theme of the Lone Star state. I love a good theme! Plus I paired my Addington sandals with a cross body that matched them almost perfectly, and that level of coordinating always makes my day.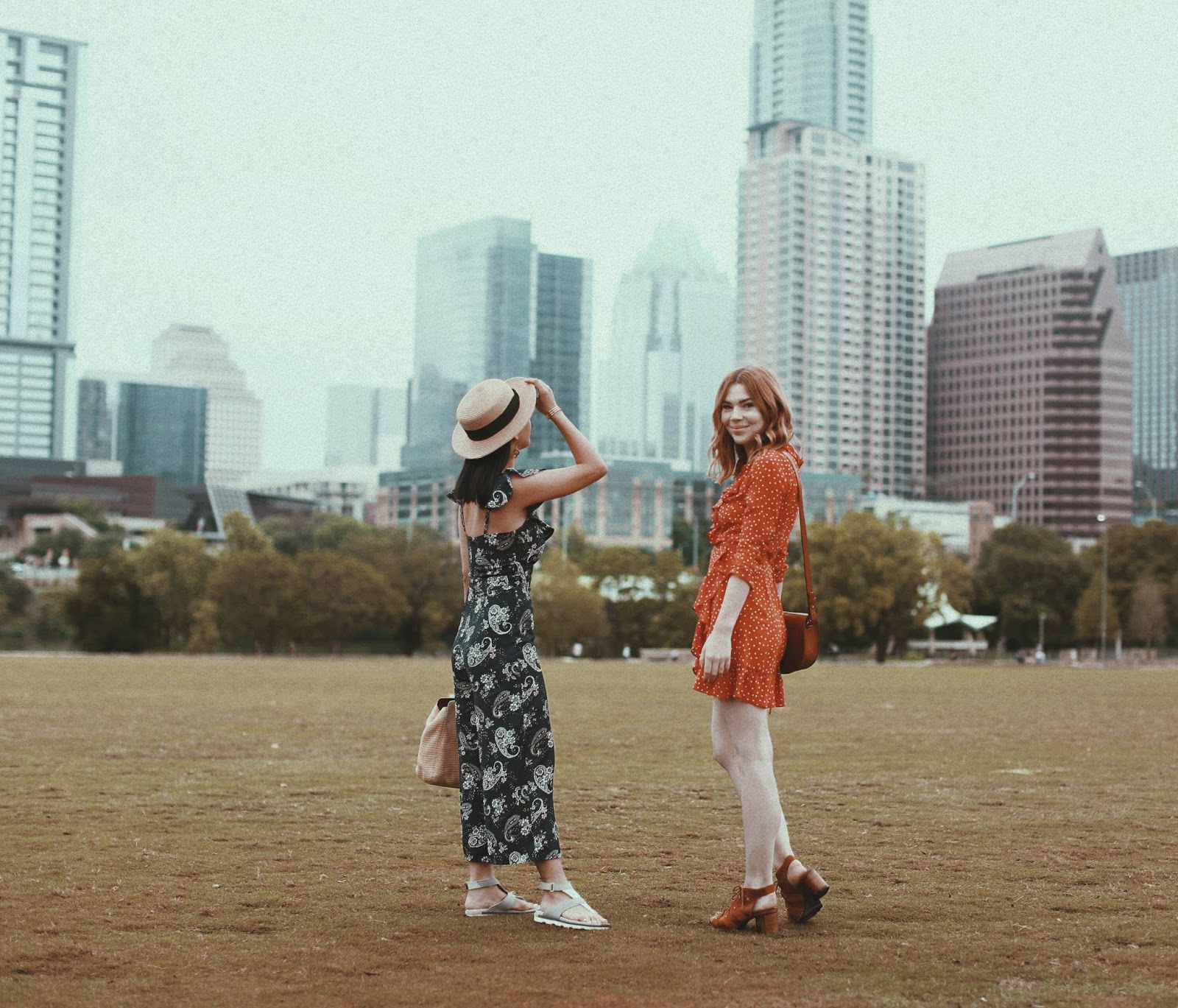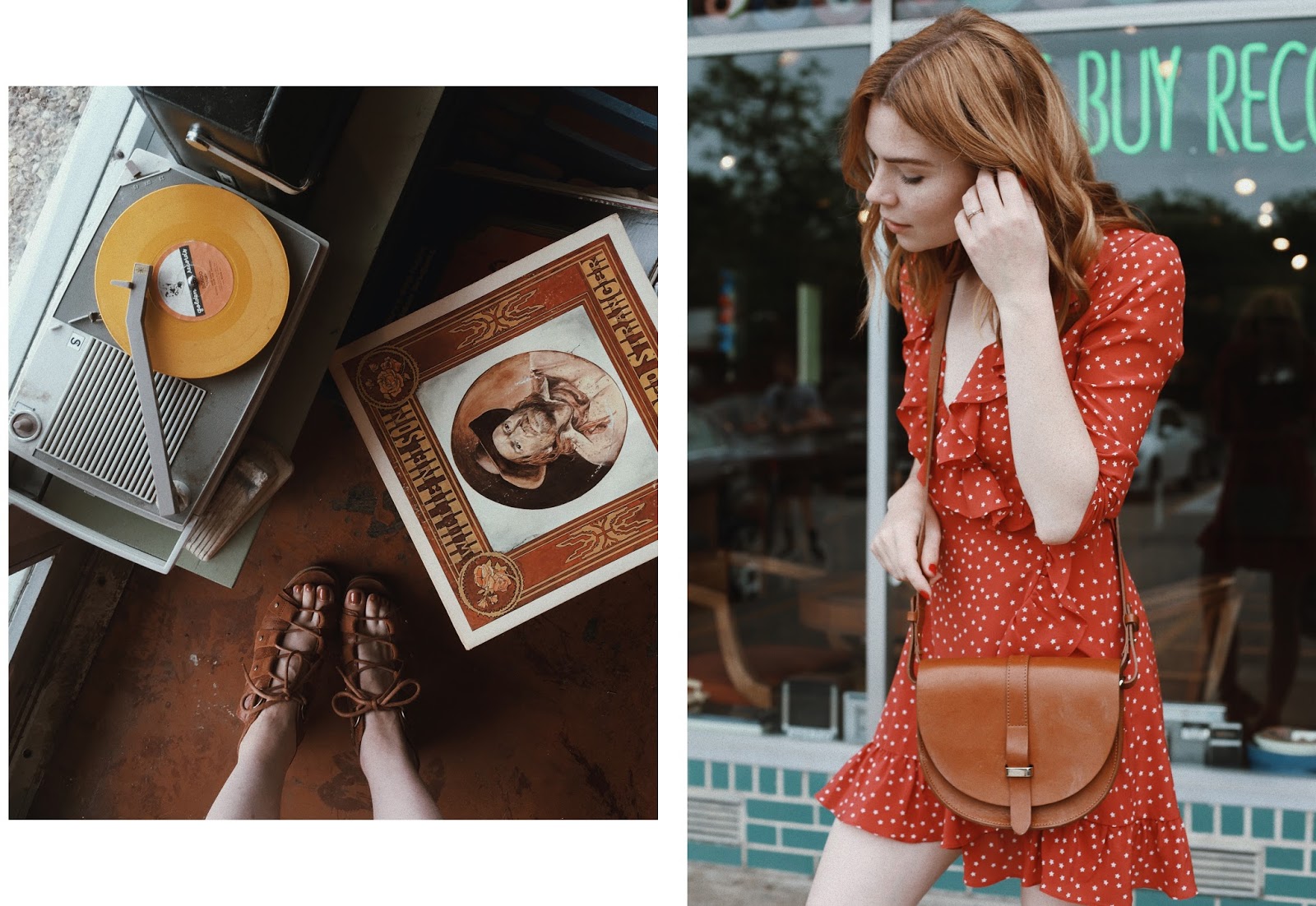 réalisation par dress / sezane claude purse / SOREL Addington sandals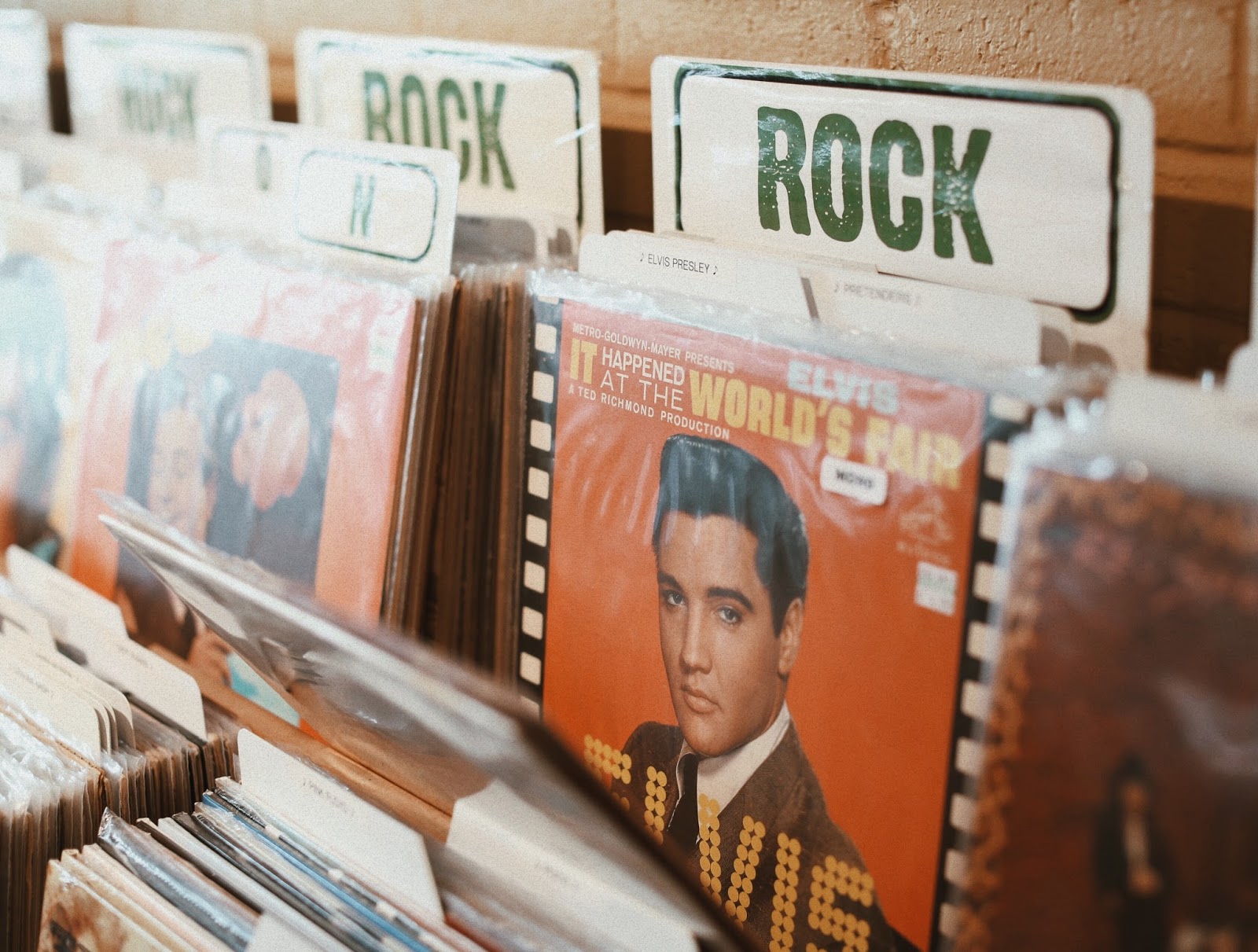 After the park, we decided to do a little shopping. It's something I always make my husband do while we are traveling, but only for a little bit since it's not really his thing. That's another great thing about traveling with a blogger – we're always down to shop. I find it can be a really good way to get the vibe of a city, especially if it's vintage shopping.
We found this amazing record store in the early afternoon, and what was supposed to be a quick pop in to have a look around turned into over an hour of combing the aisles. I found so many gems that I somehow fit into my carryon for the flight home. There was a Marty Robbins record I had been hunting for, and since Texas specializes in Country music I found a copy right away. That and a Joan Baez record that I used to have and ended up losing a few years ago. Texas to the rescue!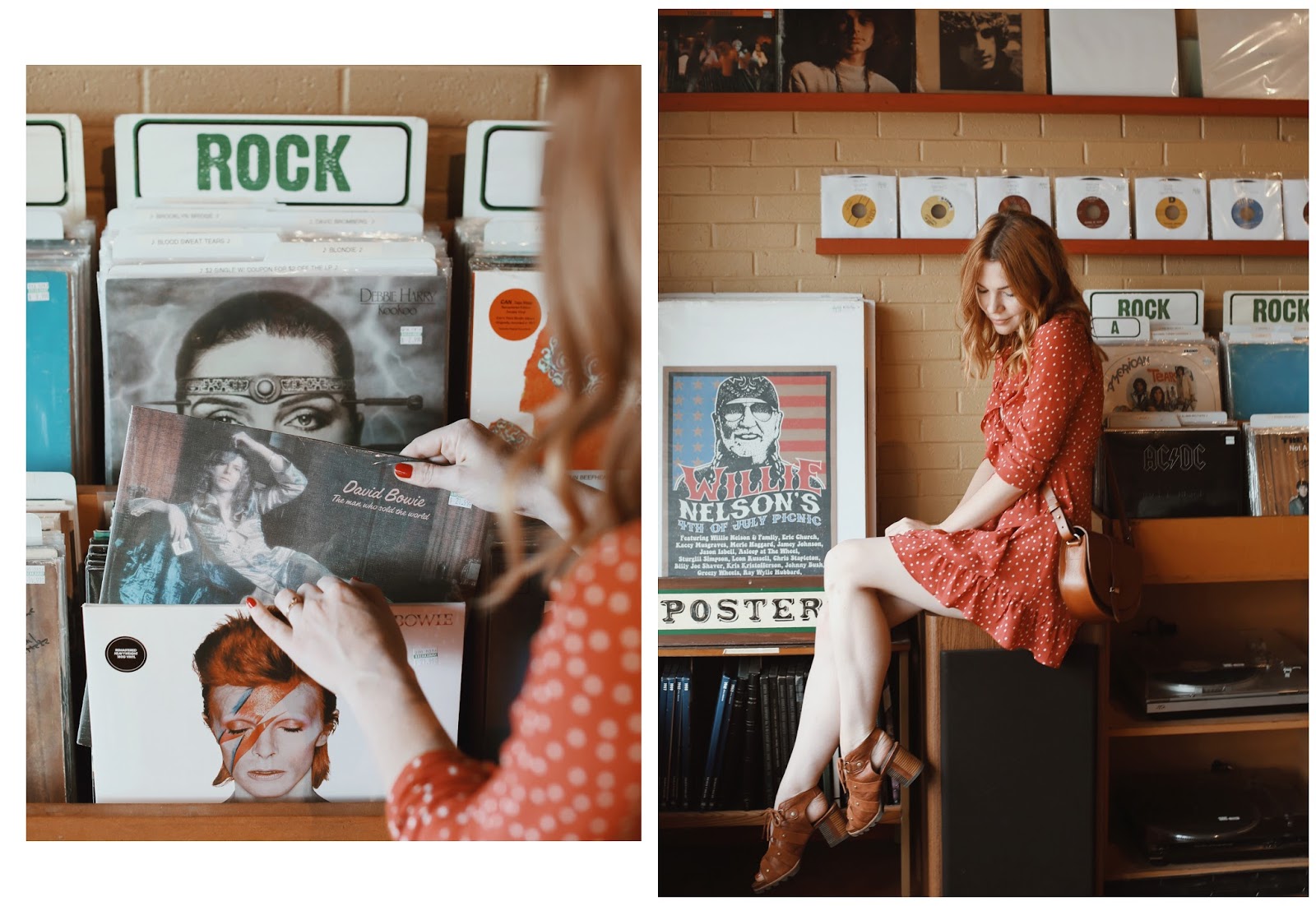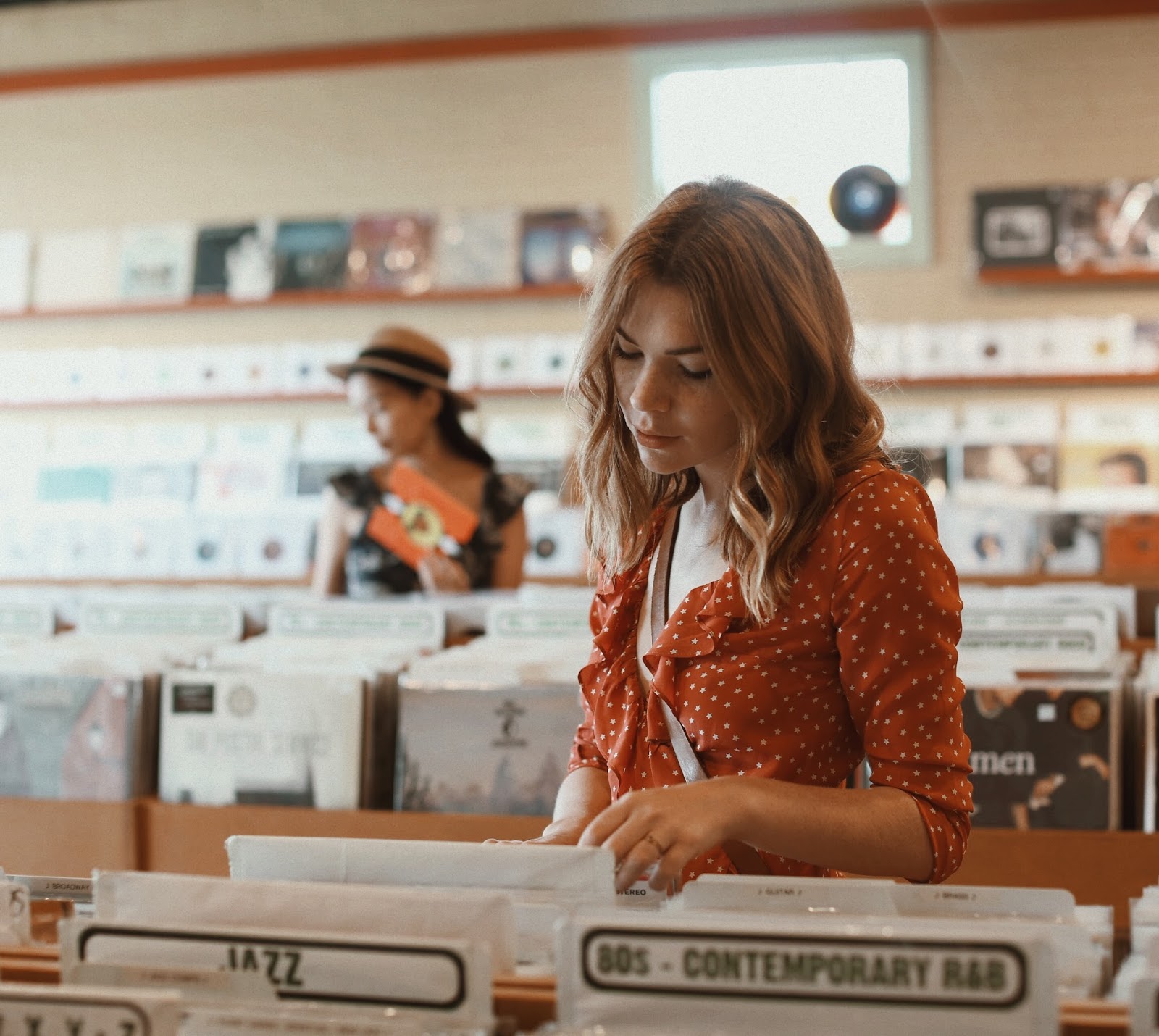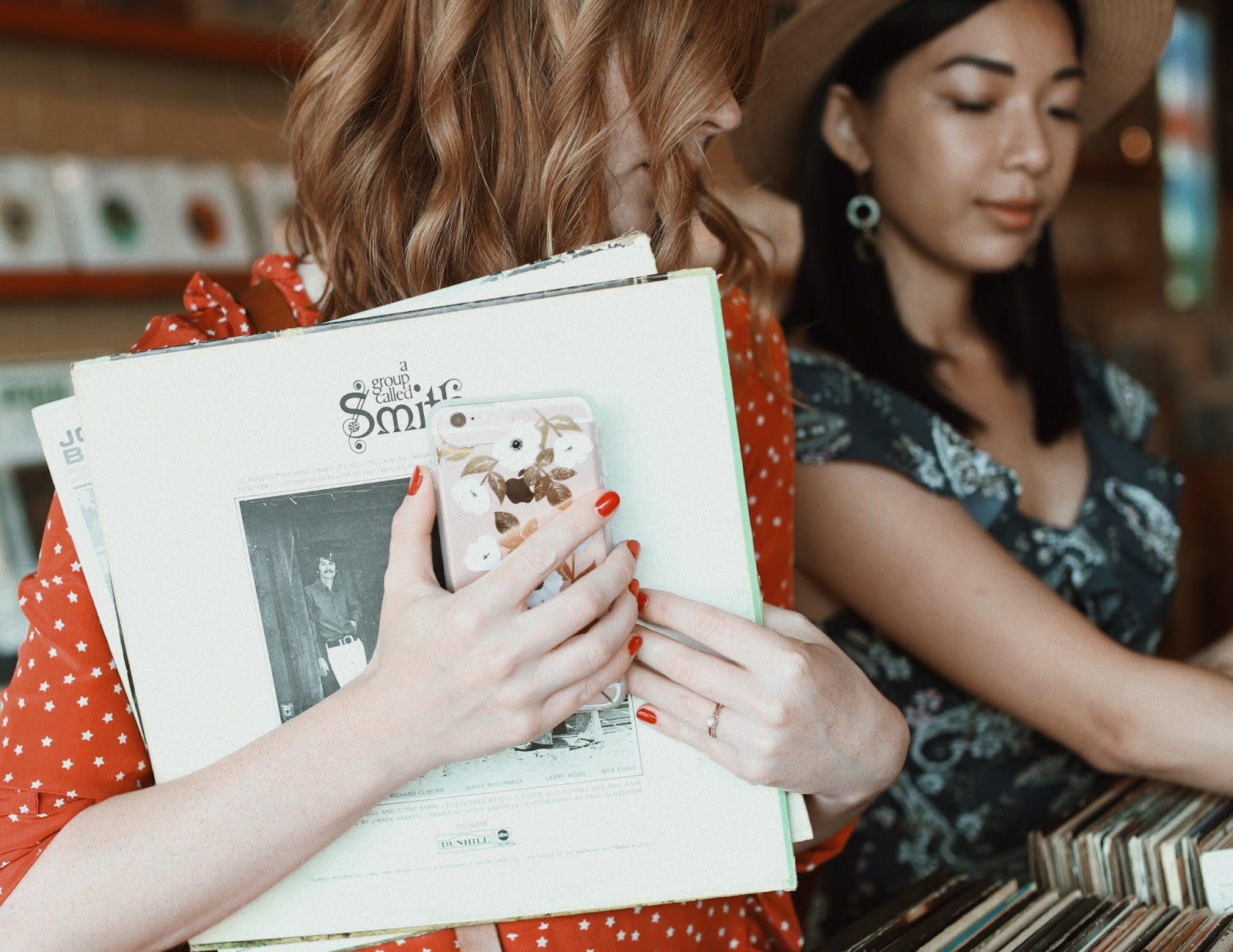 Another spot that I was told is a must-see? Torchy's Tacos. Specifically the trailer park Torchy's location. You order your tacos at a trailer (there's a few other food trucks there too) and then take your food to cute picnic tables to feast. I had the fried avocado taco, some street corn, and my fav sparkling water – Topo Chico. It was perfection, and I wish I had gotten more photos of the food, but unfortunately I ate it too quickly. Oops.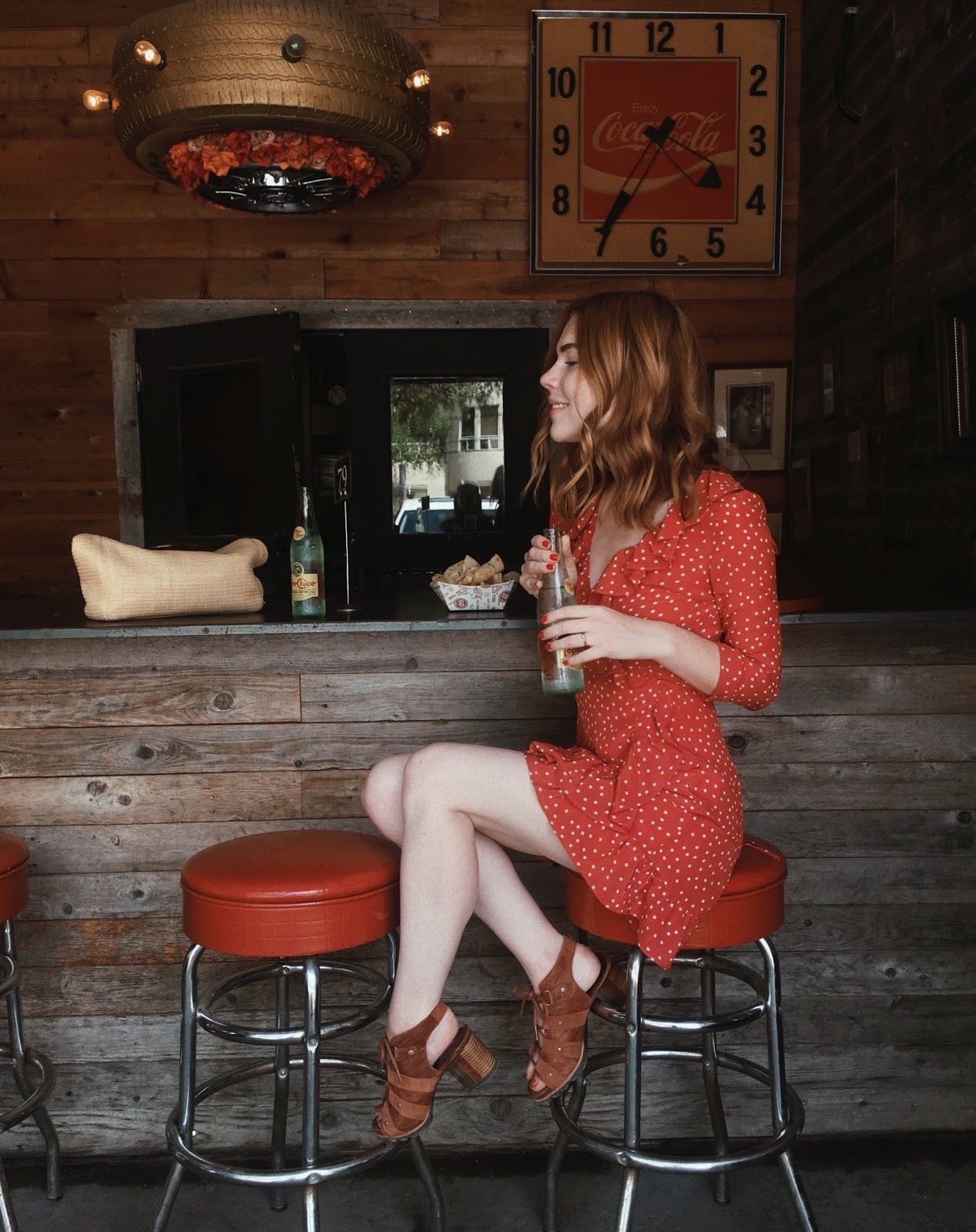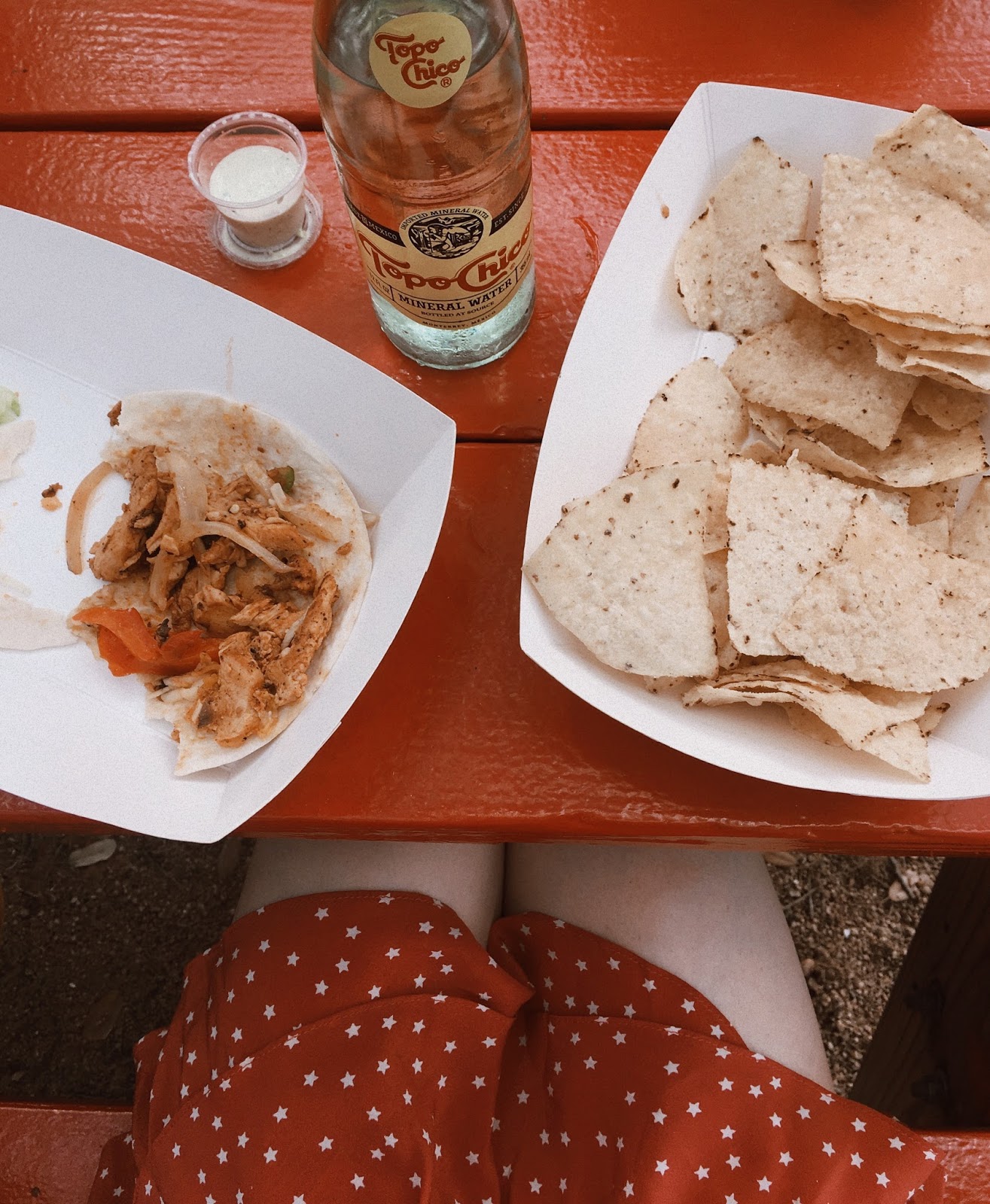 There were a lot of spots that we visited that I didn't get photos of. I try not to be blogging the whole time I'm traveling, mostly because you can miss out on some things if you're stuck behind a camera. Plus, I'm human, and sometimes I'm having too good of a time to remember to document every little thing. Some spots that we loved that I didn't get snaps of were Little Longhorn Saloon, Olive's, and Clark's Oyster Bar. I know. MORE oysters.
Another random excursion that I didn't capture was the My Favorite Murder live show that I dragged Stephanie to. I had no idea my favorite podcast was in town performing, but after a few followers messaged me, I was able to buy last minute FRONT ROW seats. It was amazing, Stephanie had a great first MFM experience, and I got to meet a bunch of local Murderinos. It really made me love Austin even more.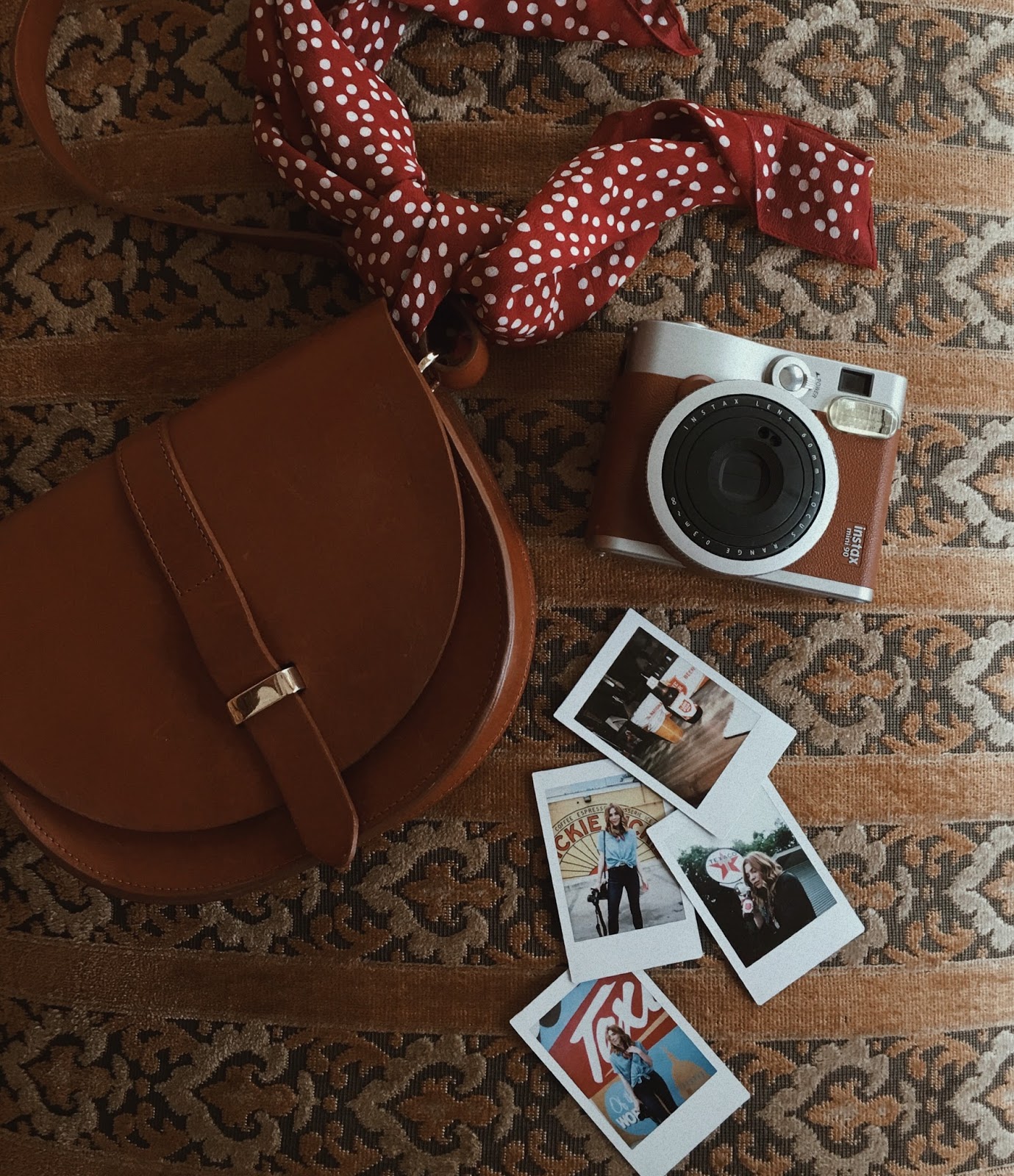 sezane claude purse / madewell scarf / fujifilm instax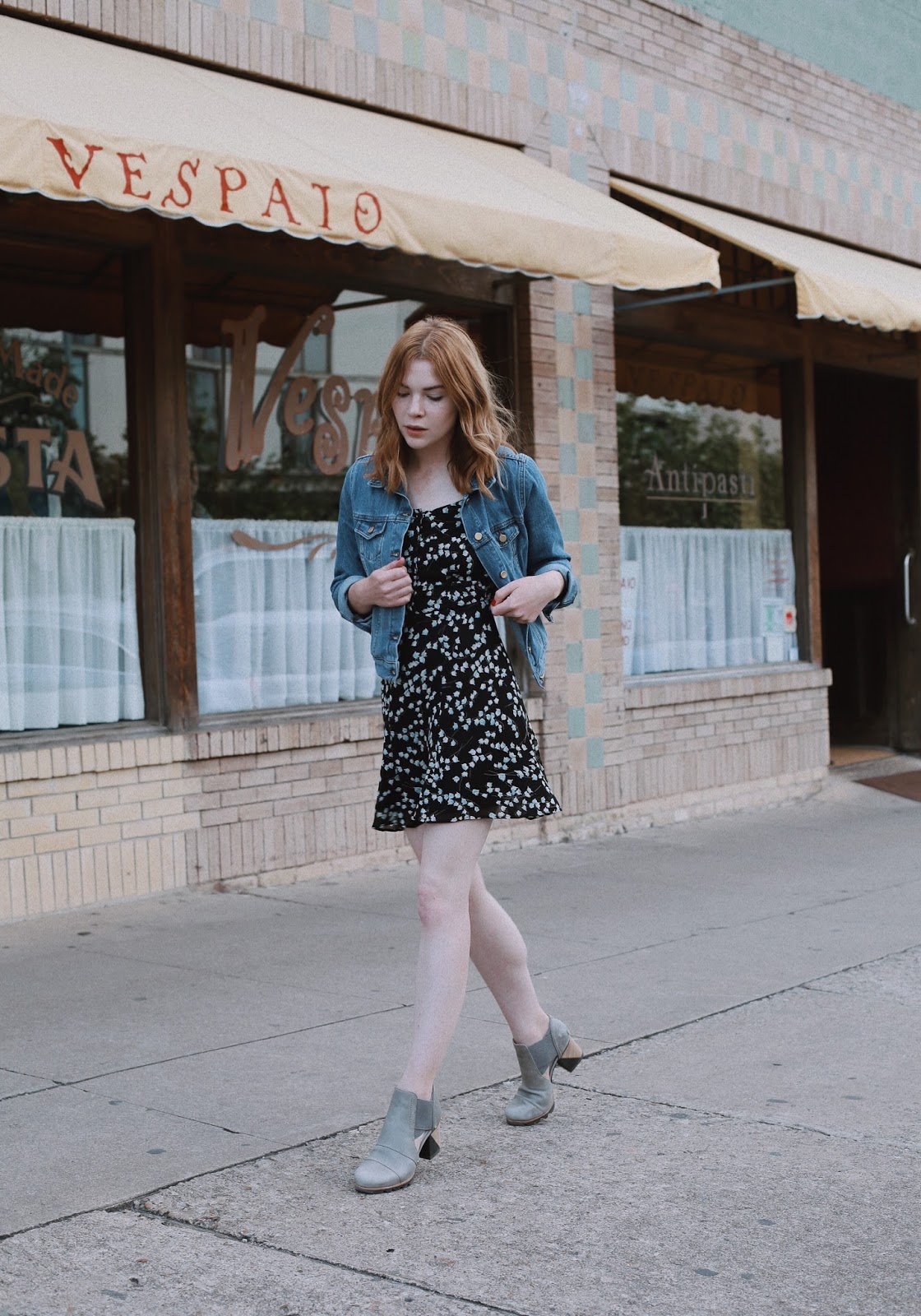 After heading home to change I put on my Cutout Addington Booties for a little dancing. Austin is known for great live music and dancing, so we knew we had to experience it. Our first stop was Threadgills for a Lone Star beer and a show that we heard about while we were out.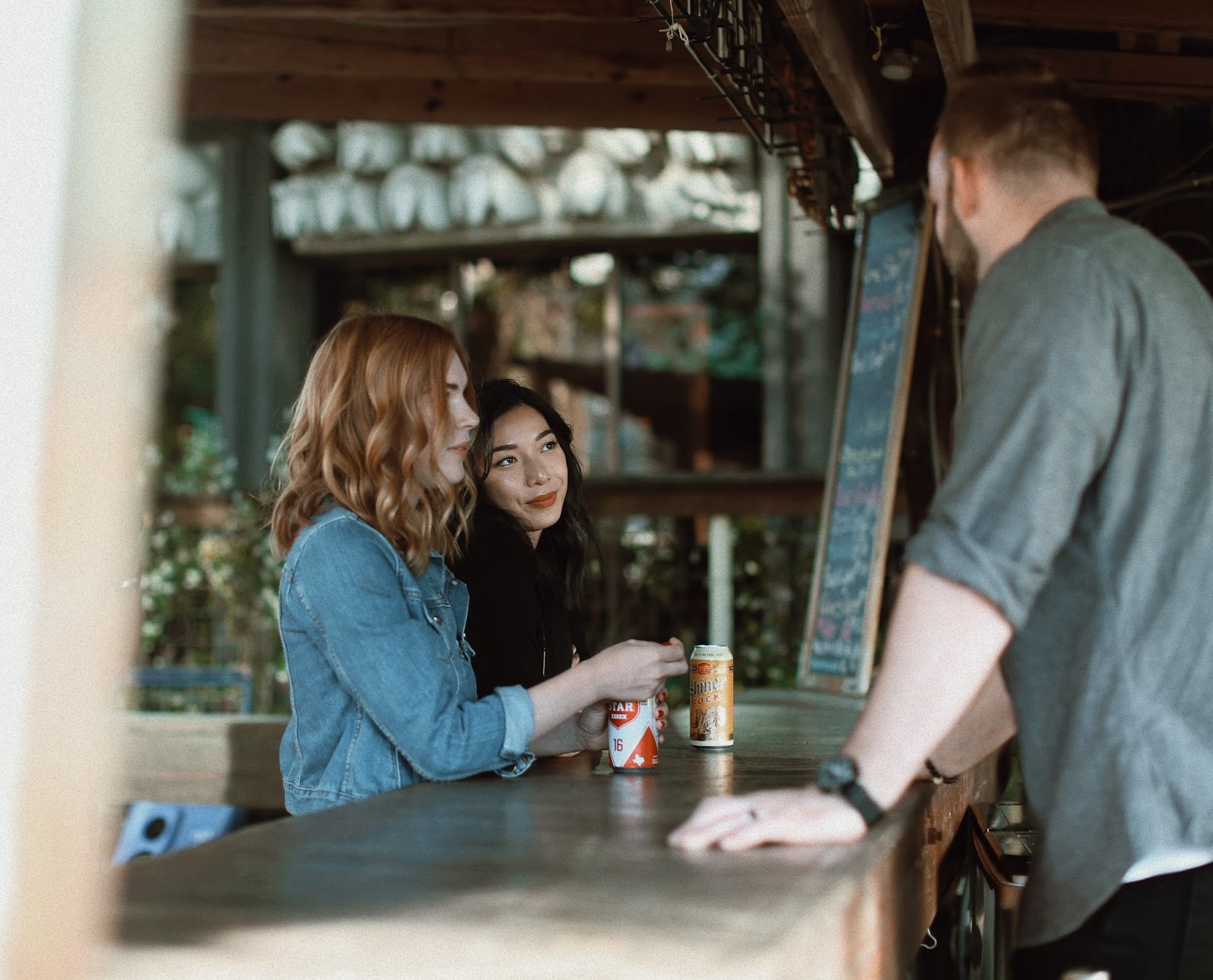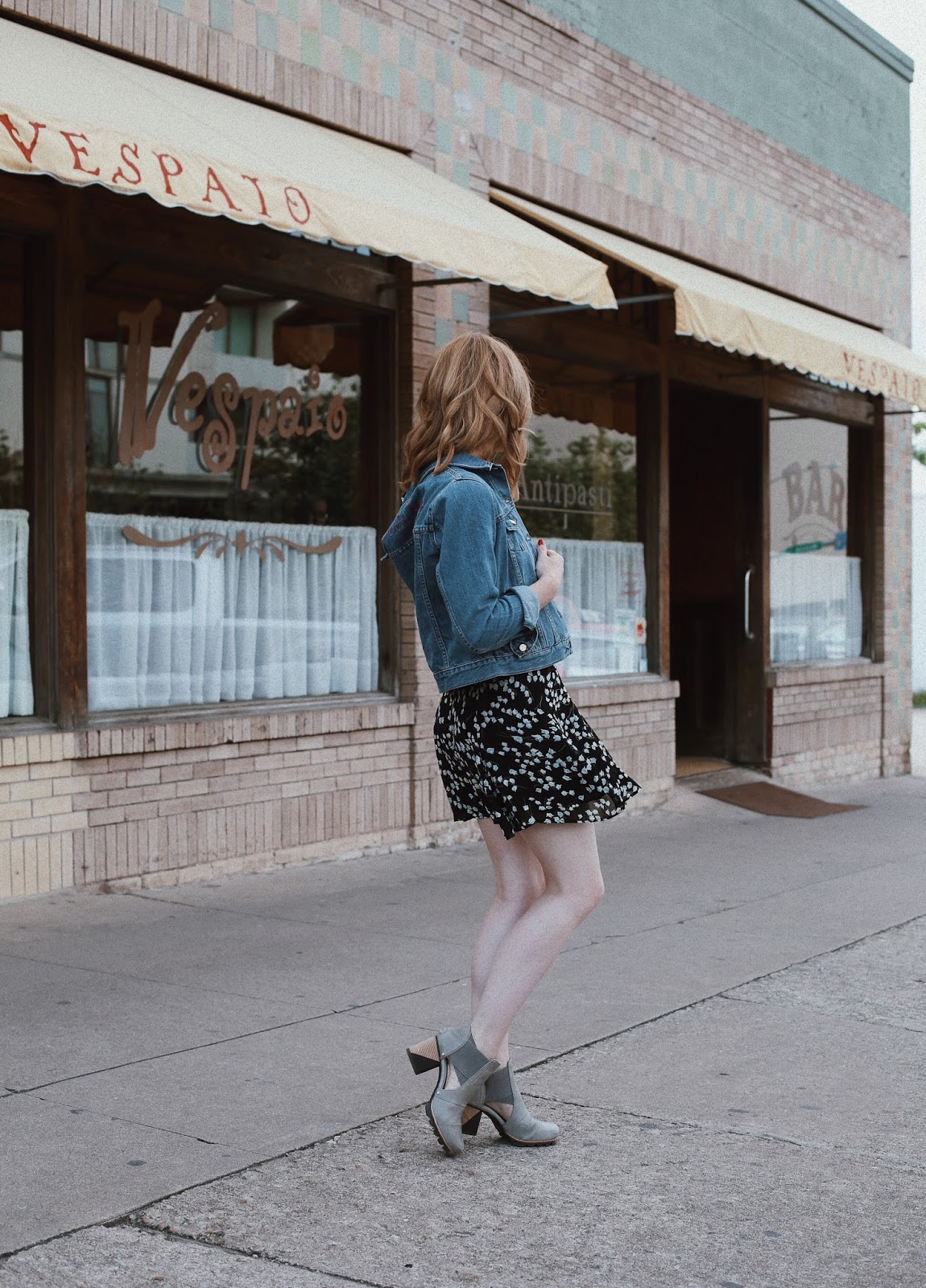 Reformation Dress (sold out) / Sezane Denim Jacket / SOREL Addington Cut Out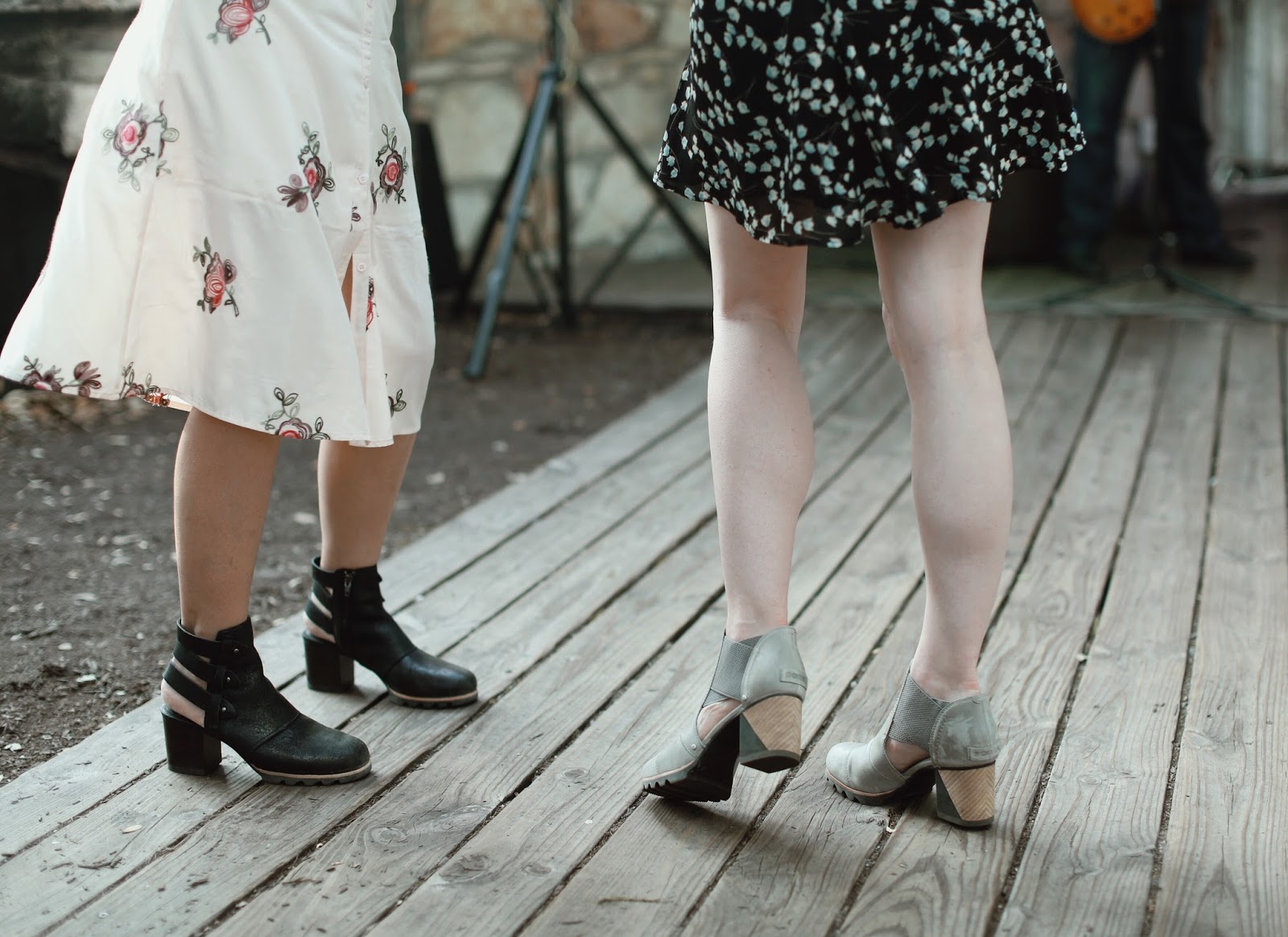 After that we visited Gueros for a little dancing on their outdoor stage. I'm not the most gifted dancer, but with a margarita in me, I can be persuaded. It actually ended up being so much fun, and yet again I was able to spend hours on my feet in complete comfort, twirling to some live Texas music.
After some margaritas and tacos at Gueros, we went to The White Horse Saloon. It was one of the highest recommended spots from all of you followers, and after visiting I can see why. There was a live 4 piece band, and a whole outdoor area with a pool table and other games. We played a little pool, but couldn't resist the band playing inside. A little more dancing, and a little more drinks to close out the perfect Texas vacation.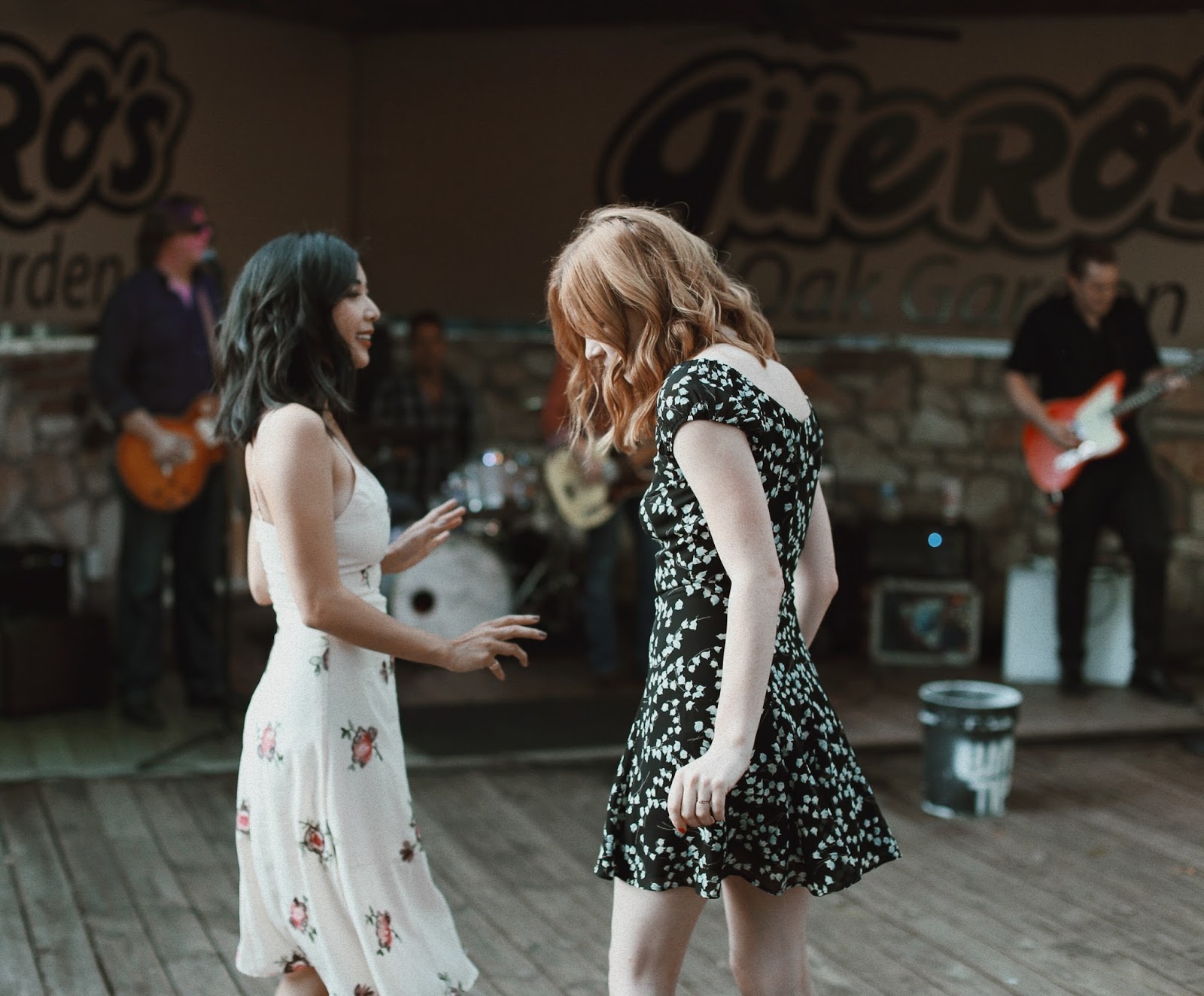 Photography by Claire Oring – Post sponsored by SOREL, all opinions expressed are my own.