For our two week trip to Italy, we decided to leave the most amount of time in Florence.
Mostly that was due to the overwhelming amount of recommendations we got. And also because we found a really cozy and affordable place to stay. So rather than our usual go-go-go cram it all in in 3 days, we left a whopping 6 days open to spend in Florence, and I have to say – I'm so glad we did. There was a lot to see, but also plenty more opportunities for down time, for rest, and to relax in a cozy Florentine apartment.
To Stay
Okay first up, my friendly reminder that if you're new to Airbnb, click this link and sign up. You'll get $40 off of your first stay, so it's definitely worth it if you've got some travel coming up. Now that that's out of the way, here is the gorgeous apartment we stayed at. It's new to Airbnb, so while there aren't a ton of reviews for it, trust me when I say it's one of the best we've stayed at. Two bedrooms, two bathrooms, views, and lovely decor. We chose this apartment for its looks, but also for the ability to be able to stay in and cook "at home", but more on that later.
To Eat
Simbiosi Pasta // Simbiosi is a recommendation we received over and over again, so we actually made reservations before we even left the US. Upon arriving, we realized that Simbiosi isn't just one restaurant. It takes up almost a whole block with about 3 different spots. One is a pasta-forward restaurant, one is for pizza, and one is more of a cafe. There may have even been another, it was a bit hard to tell. Make sure you know which one you're making reservations for – we loved the pasta spot and the setting was really lovely. I'd definitely recommend it, especially as the specialize in entirely organic ingredients!
Simbiosi Pizza // As much as I loved Simbiosi Pasta, Simbiosi Pizza was one of my favorite meals of the whole trip. It was easily the best pizza we had, and on top of that it was inexpensive given the amount of food you get. It is insanely busy so make sure you have a reservation, but it is SO worth it. Add it to the top of your list.
La Ménagère // You've probably seen this restaurant pop up a few times on your IG feed if you have friends who have visited Florence. Not only was the interior beautiful (like an atrium almost) but the food was great too. We actually visited twice, once for dinner and once for tea and snacks, and both visits were great.
Gucci Osteria // This was a spot we ended up choosing to go to last minute. I wanted to experience Gucci's Osteria (that's right Gucci has a restaurant) but didn't want to break the bank. Once we decided that we could cook a few meals at our apartment, we put aside the money for a dinner or two, and used it to go to lunch at Gucci. It was INCREDIBLE. The menu is insanely inventive and each dish feels like a work of art. I felt quite fancy and resisted the urge to steal a menu. Definitely worth a visit, but maybe choose lunch + skip the wine if you're trying not to spend too much. It was an experience that I wouldn't trade!
Volume Firenze // This was a cafe we discovered entirely by accident. There was a vintage flea market happening right outside (it was on a Sunday, not sure if it's a weekly or a monthly thing but it was great) and we popped in for a cappuccino. It was the best one of our whole trip, so we both ended up getting two. SUCH a good spot, but quite busy.
Gustapizza // This was another accidental discovery while wandering around. Basically we smelled something delicious, went inside, and had a great quick pizza lunch.
Caffe Gilli // We only stopped by for an espresso and a pastry here, but the decor inside was incredible. It's such an old spot in the city and looks out over a piazza with a merry-go-round. Great for a quick stop and a refuel if you're spending the whole day exploring.
Le Volpi e L'Uva // This was a wine bar that was recommended by a friend of ours. After exploring Boboli Garden, we ducked in here to escape the rain. Their wine selection was great as were their cheeses. Plus as it's not on a major street it feels a bit more private and quiet.
Cooking at home // As much as I enjoyed going out for meals, I think my favorite dinners and lunches were the ones we cooked at the apartment we were staying at. That's not to say that we think we're better chefs or anything, but having access to beautiful ingredients for cheap was so exciting. Even just popping into a convenience store we could tell the wines and cheeses there were better than most grocery stores in the US. We picked up fresh pasta from this small shop and it was INCREDIBLE. They only make a handful of pastas and aren't open especially late, but if you have access to a kitchen you have to go here. Grab some veggies from a market, a bottle of wine, and have a night in.
To do
Overnight trip to Tuscany // We had initially planned our trip to Italy without any Morocco portion. But because we had a job opportunity there, that meant shortening our plans in Italy. At one point we were going to go to Naples and had planned for about 3 days in Tuscany. Once things shifted around and we landed on adding time to Florence, we realized we could easily rent a car and make a mini trip out of it. We rented via Hertz (and got a cute little Fiat) which we drove down to the Tuscan countryside. We sort of just popped around and visited Siena, Bagno Vignoni, Montepulciano, and San Quirico d'Orcia. All of it was a bit of a blur but I loved seeing some of these smaller towns – many perched on top of hills with sweeping views. While we didn't have a ton of time, we definitely will be going back next time.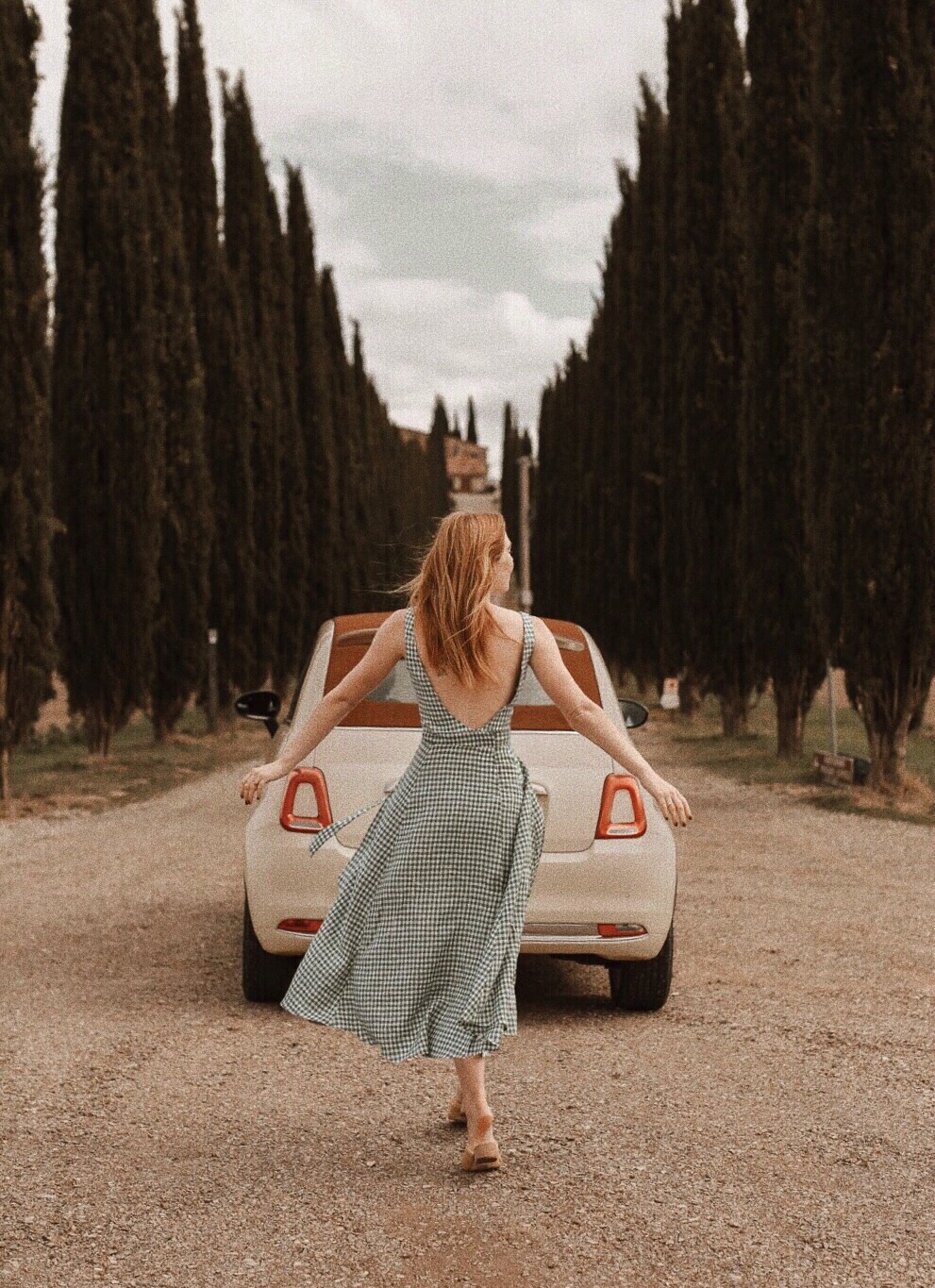 Exploring on Foot // There is a lot to see in Florence. From the Duomo to the many museums, it can be tempting to try to do it all. But because all of the spots are spot popular, waiting in line is an inevitability. Some of the lines just to get in were over an hour long, and after our time in Rome, we really didn't want to spend too much time indoors. We admired the Duomo from the outside, visited Ponte Vecchio, and spent more of our time walking around than in museums. I love seeing artwork, but I wanted to see the city more, so that was what we chose to do on this trip.
Boboli Gardens // Despite how rainy it was when we visited, Boboli Gardens was one of my favorite afternoons from our entire trip. The gardens are HUGE and reminded me a little of the grounds of Versailles. Tall hedges, hills to climb, fountains, and statues everywhere. Plus, once you're at the top you're offered the most lovely view of the city below. Don't let wet weather stop you either – we had rain coats and loved walking around for hours. Definitely worth the admittance fee for the peace alone.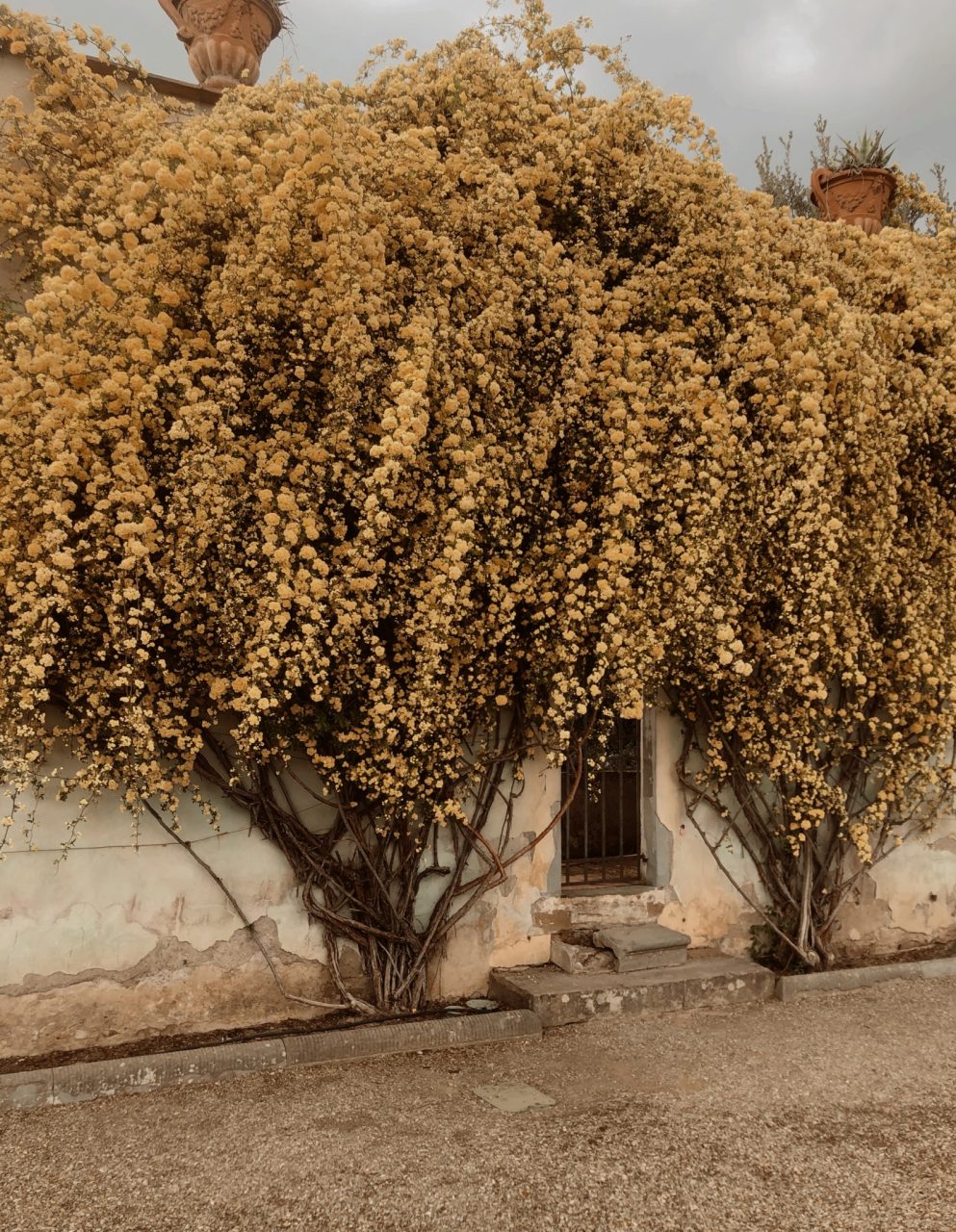 Piazzale Michelangelo // Because we didn't go into any museums we were able to see THE statue of David. But we were able to see A statue of David – at Piazzale Michaelangelo. It's a large version of the statue on top of a hill overlooking the whole city. It was a bit of a climb to get there as we chose to walk almost the entire trip, but the views were lovely, and getting to see David was pretty cool too.
Rose Garden // On our way to Piazzale Michaelangelo we passed by a rose garden fittingly called Giardino delle Rose. Everything was just about to bloom, so if you happen to be visiting anytime soon and find yourself nearby, pop in to see it.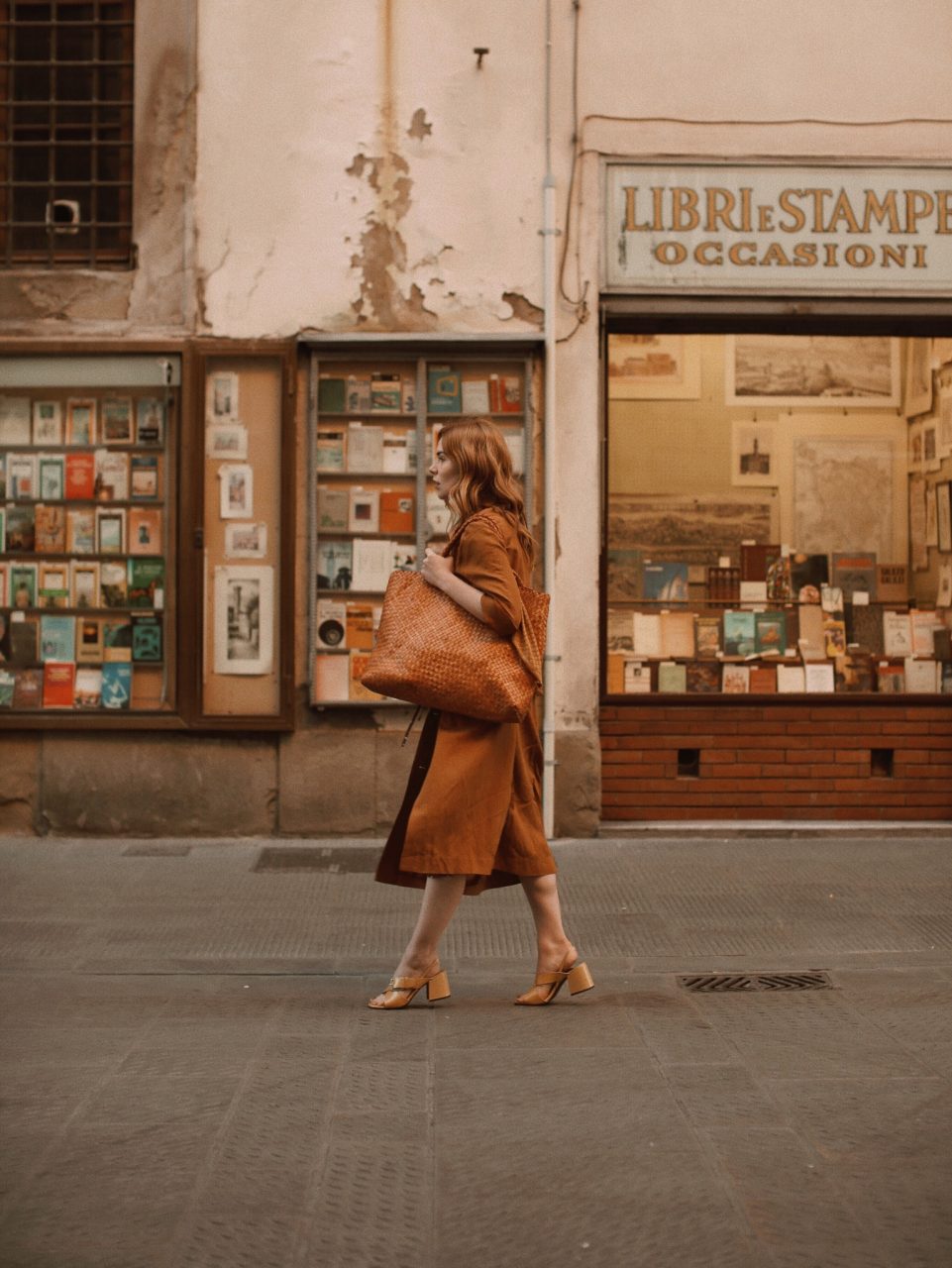 Photoautomatica // This is just one of those simple things you have to make time for while in Florence, if only to have the memory to bring home. We saw a few photo booths in the city (called Photoautomaticas) and decided to duck in for a quick kiss and some photos to put on the fridge at home. Come on, not all memories and photos have to live in your phone!