Rolling hills, fields of lavender and sunflowers, a balloon ride as the sun slowly lights up the morning sky – these are the memories I brought home from this months incredible trip to Provence with L'Occitane. In all honesty, it felt more like something out of a dream than a vacation, with each day prettier than the last.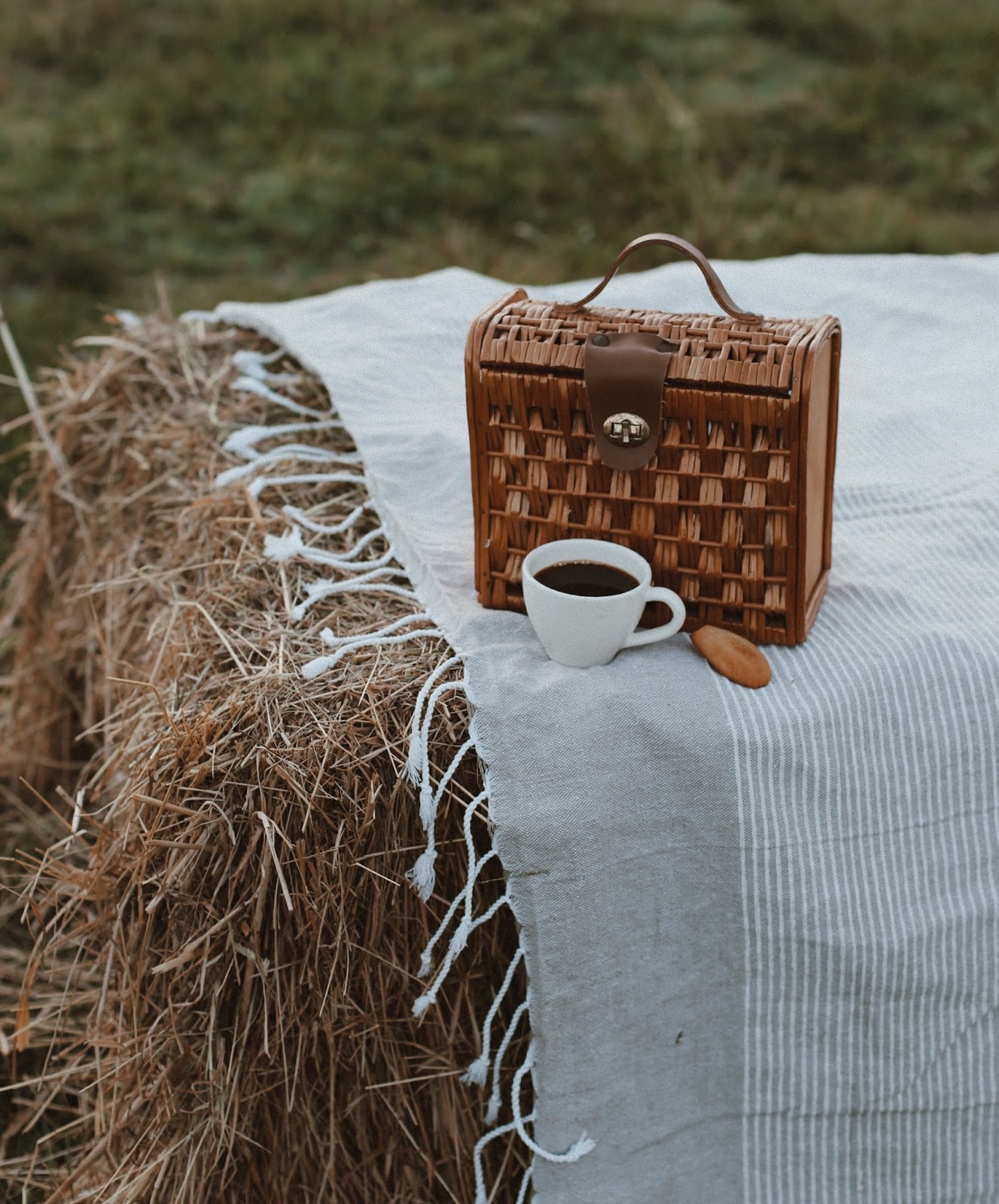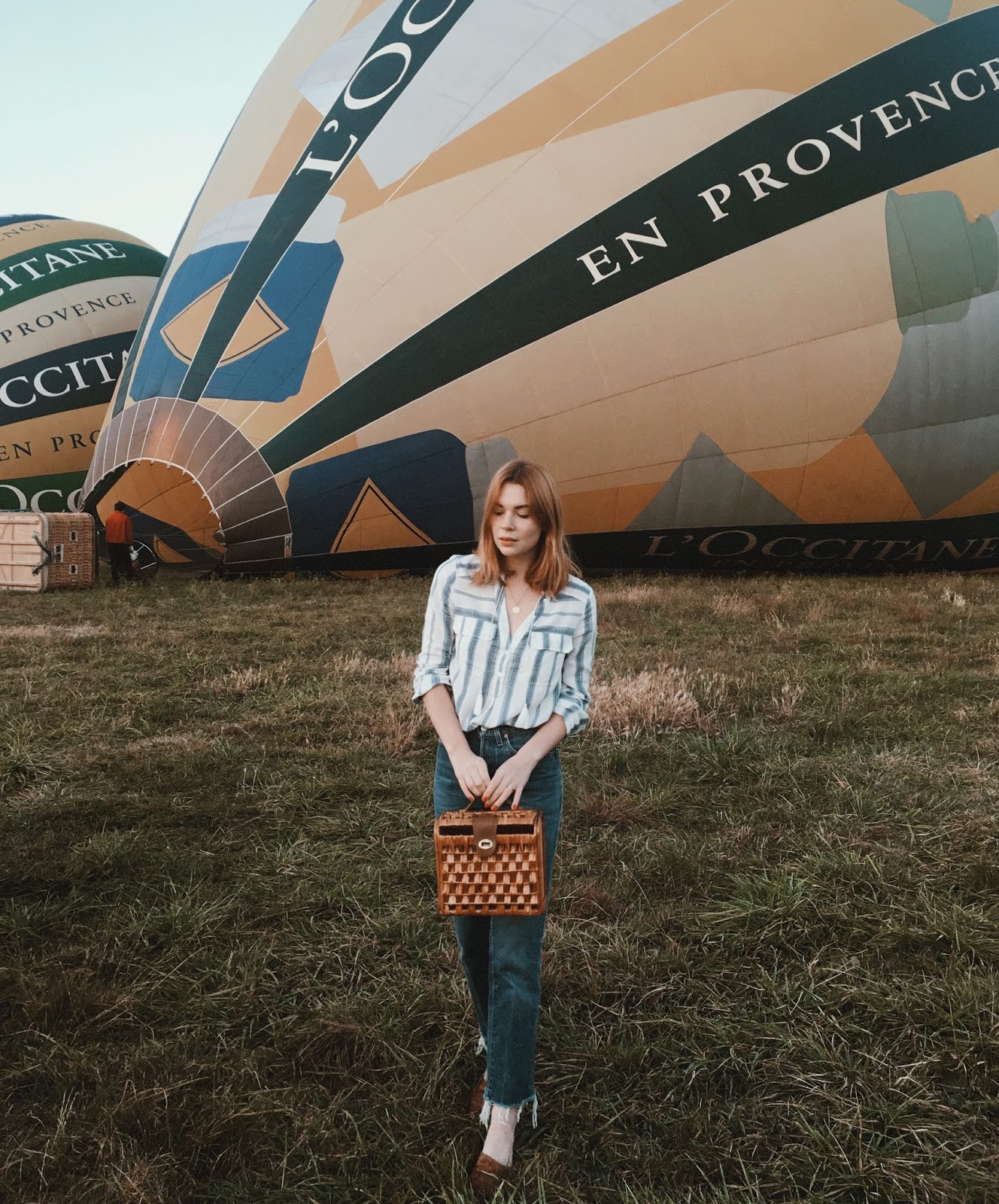 Our first day in Provence kicked off in the most magical way possible. L'Occitane has always sourced the lavender used in many of their products from the south of France, and what better way to see the rolling fields than from the air up above. We woke up early, just before the sun rise, sipped coffee in a dew-covered field, and watched as our form of transportation slowly rose above our heads – a hot air balloon.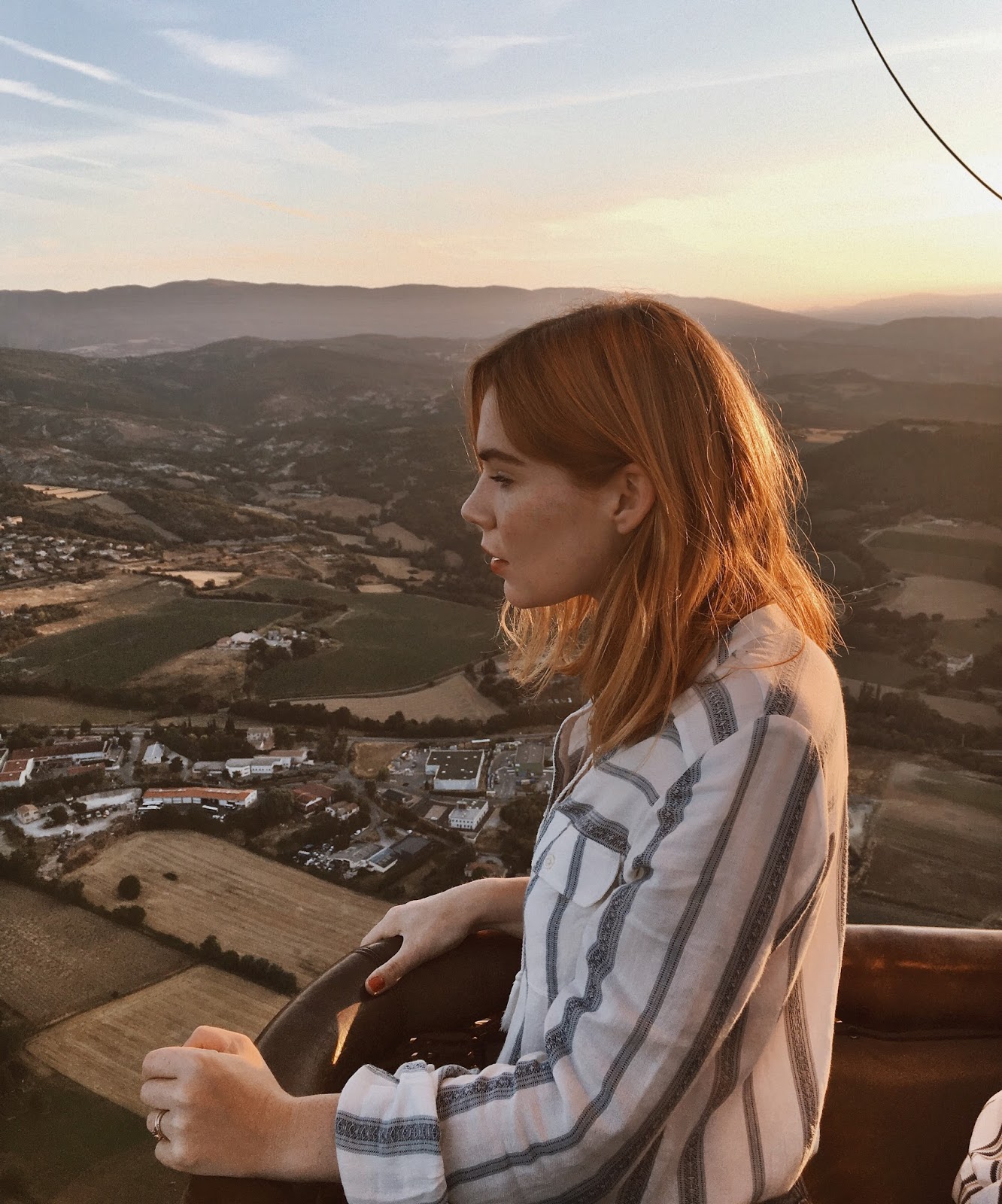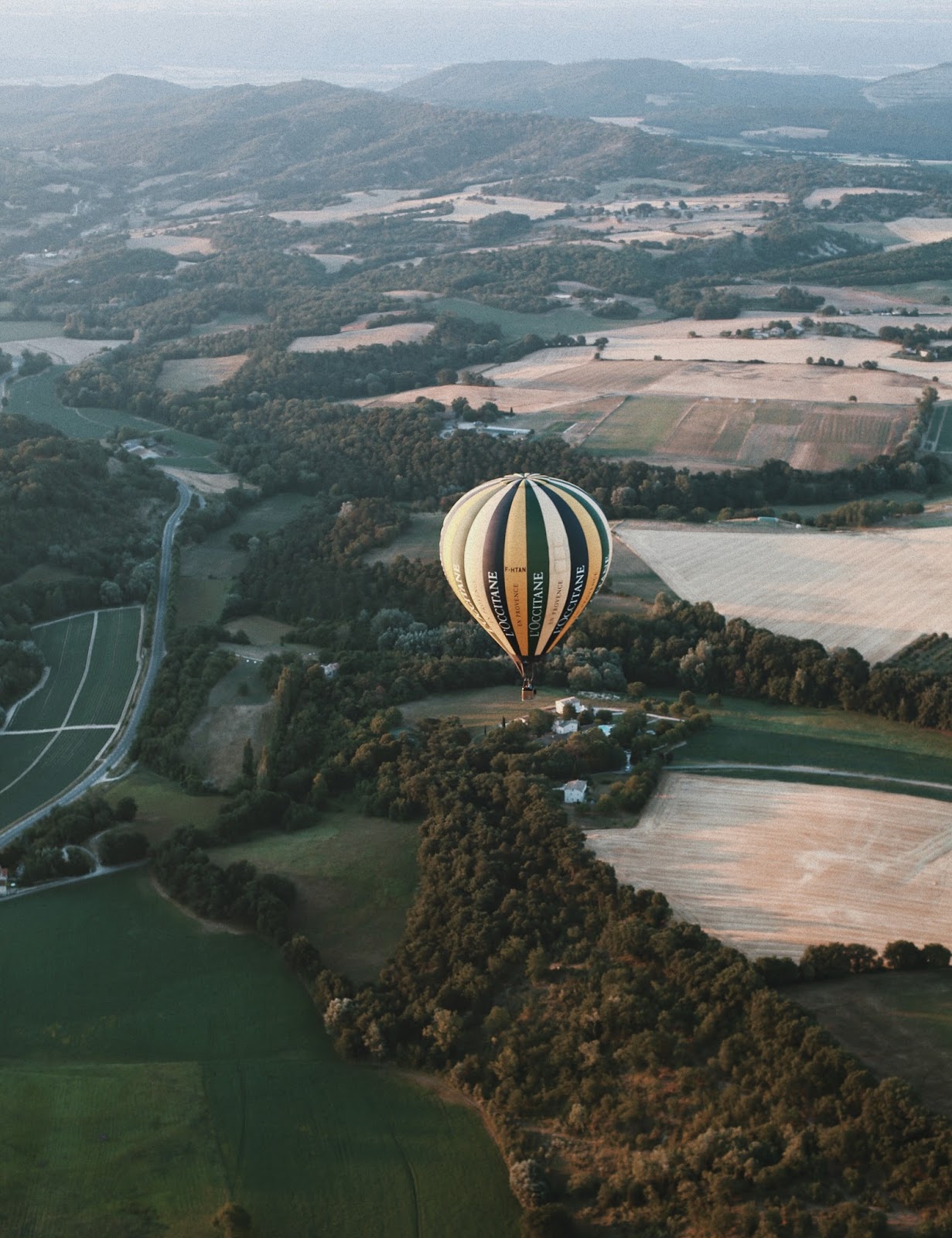 I never imagined in my wildest dreams that this was an experience I would get to have. A hot air balloon ride just seemed like something out of a movie, never to happen in real life. But as we climbed into the basket and started to lift off from the ground, it all became very real. We floated above the small villages and towns below, and amongst the green and brown hills there were patches of purple lavender fields that drew my eye. The sun slowly climbed with us, drenching everything in a warm golden light. When the sun was fully up, we touched down gently in a field of dry grass.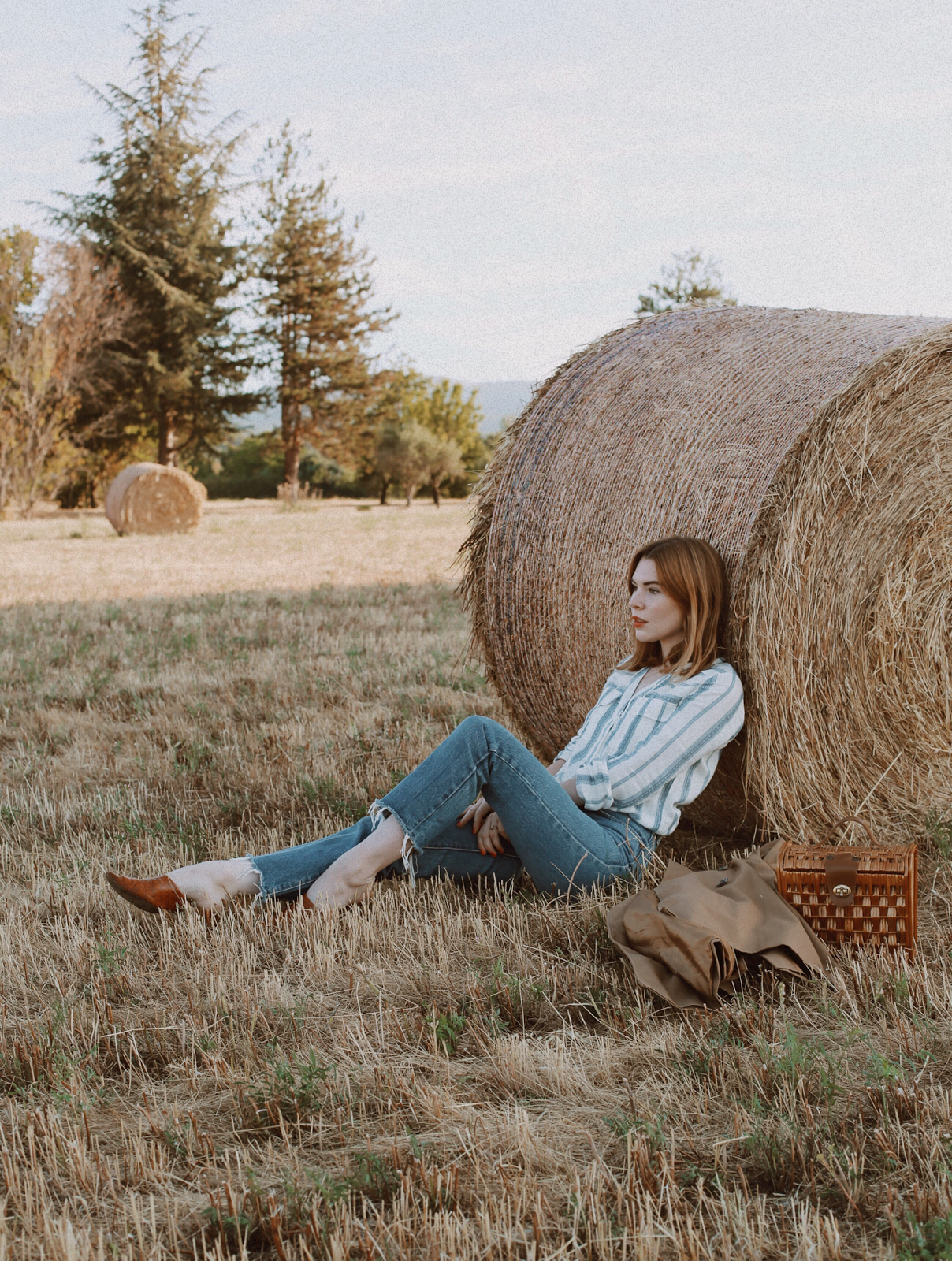 vintage levis (similar here) / By Far Shoes Mules (similar here) / Paige Kadin blouse / vintage purse (similar here)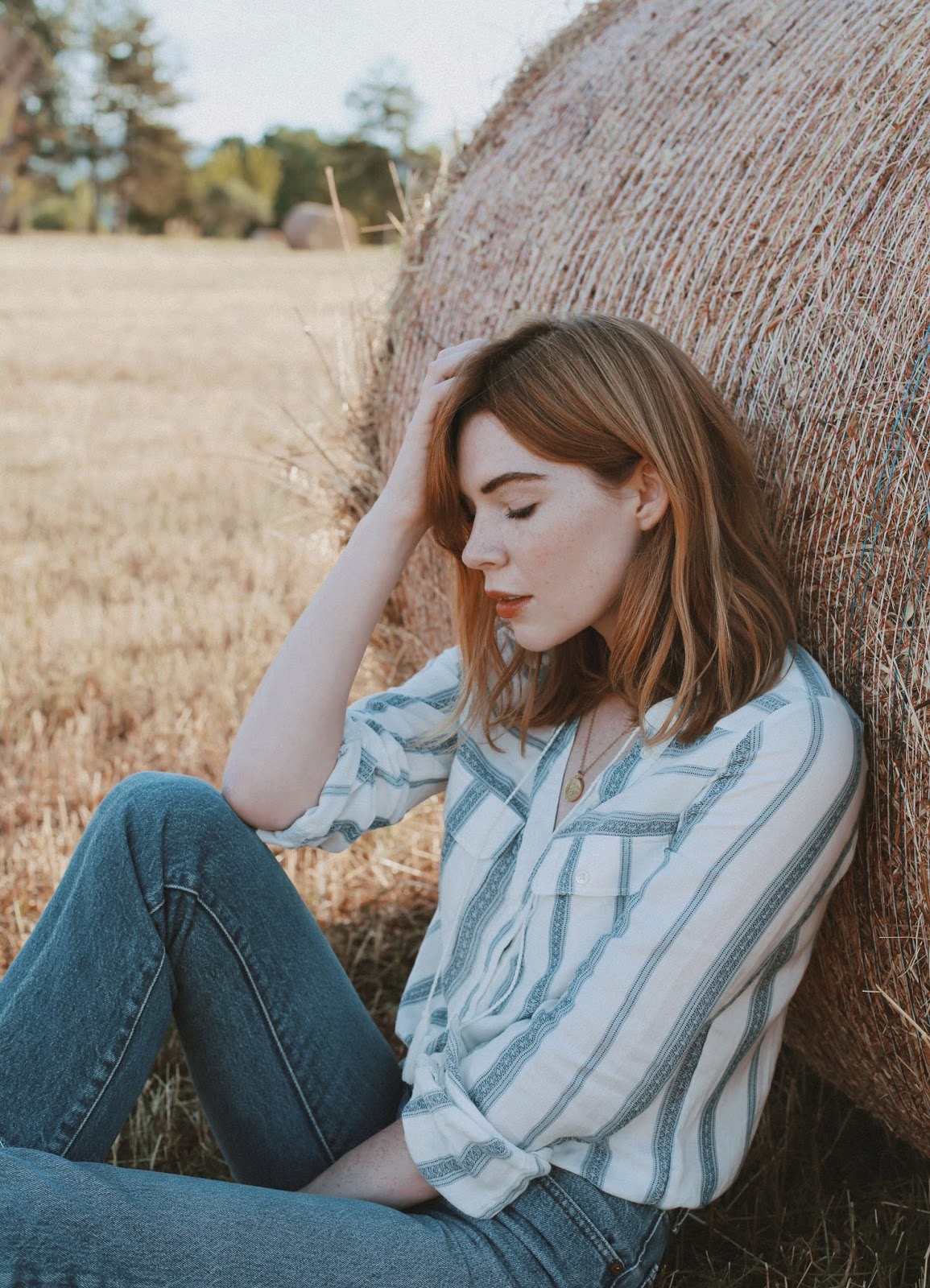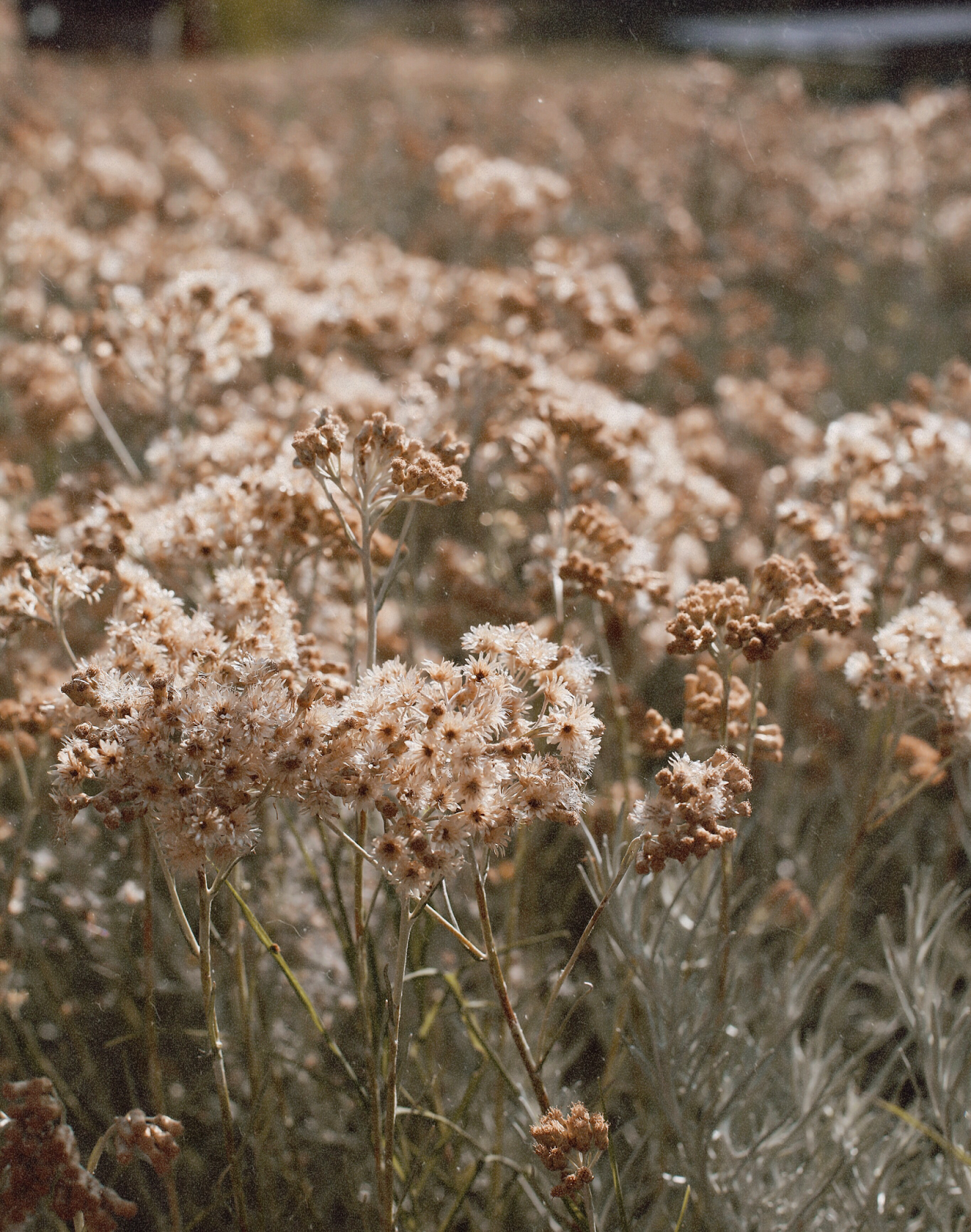 After our early start to the day, we headed back to the hotel for some relaxation. I decided to have my own private spa day in my hotel room, and with all of the L'Occitane products surrounding me, it was especially indulgent. I've been a fan of their Almond Shower Oil and Almond Milk Concentrate for a long time. The scent is incredible, and I often use the oil for shaving my legs or as an alternative to drying bar soaps. I used some Verbena Shower Gel to create some serious bubbles, and relaxed for an hour in the warm water. I can safely say it was the best #PLFBathtime I've ever experienced.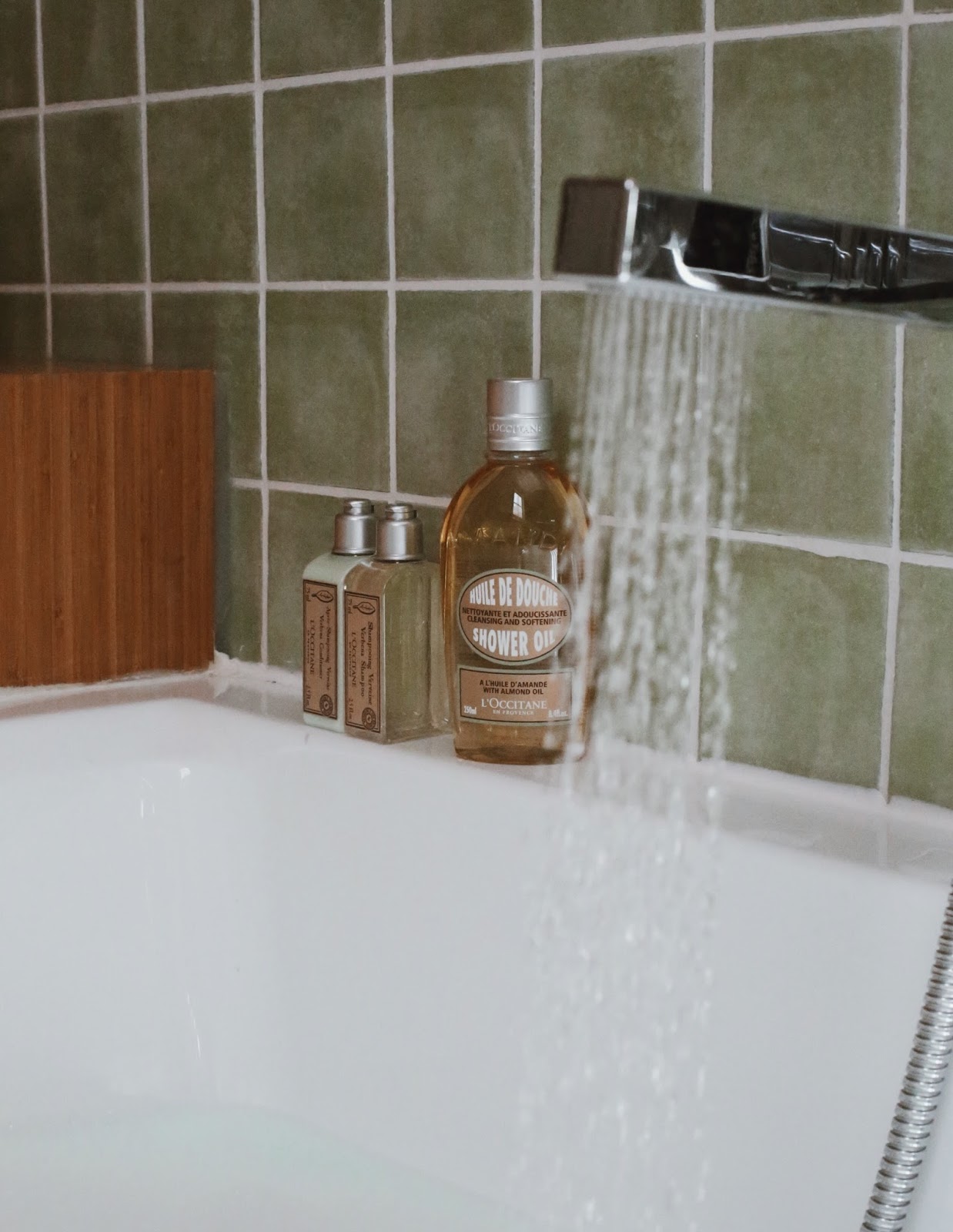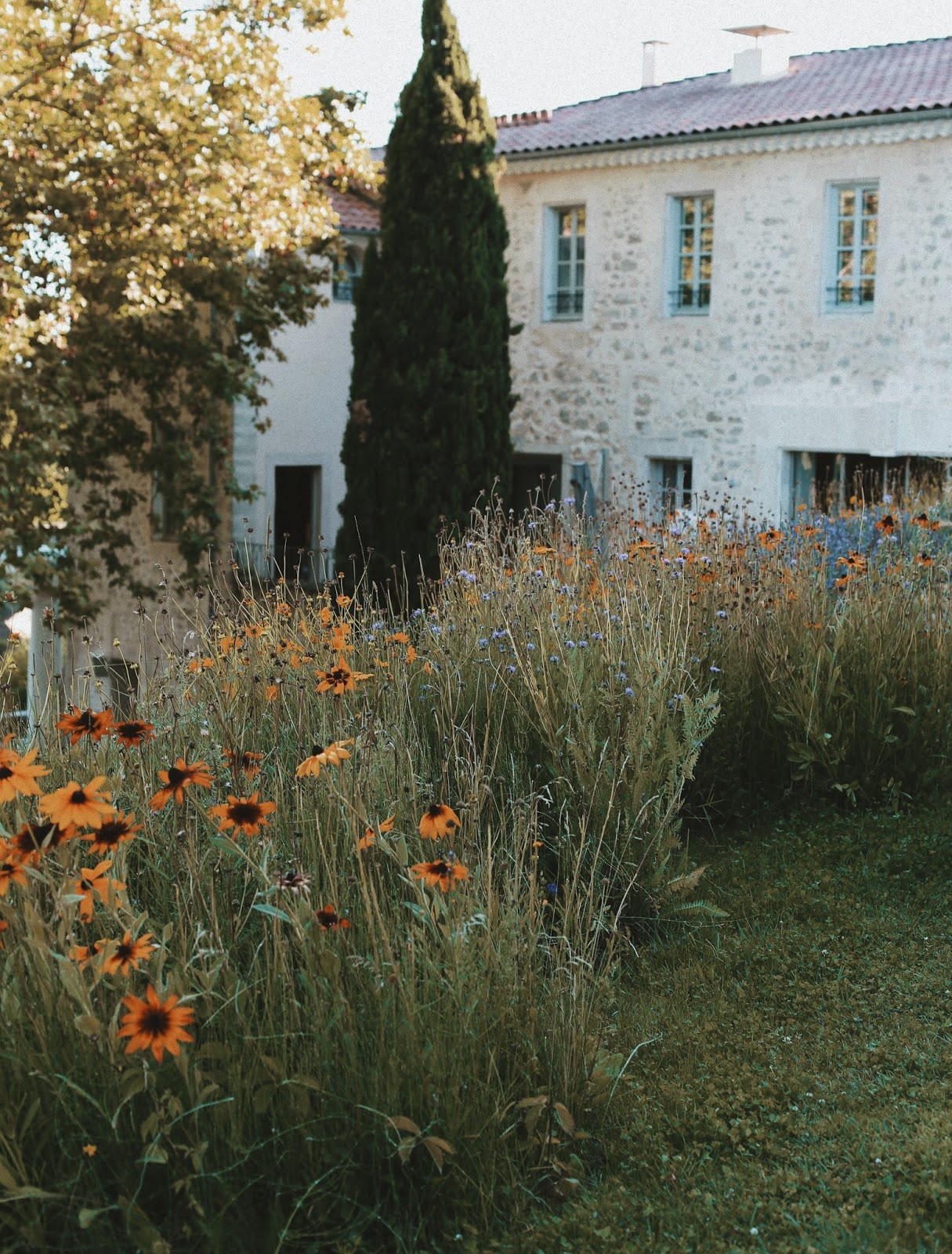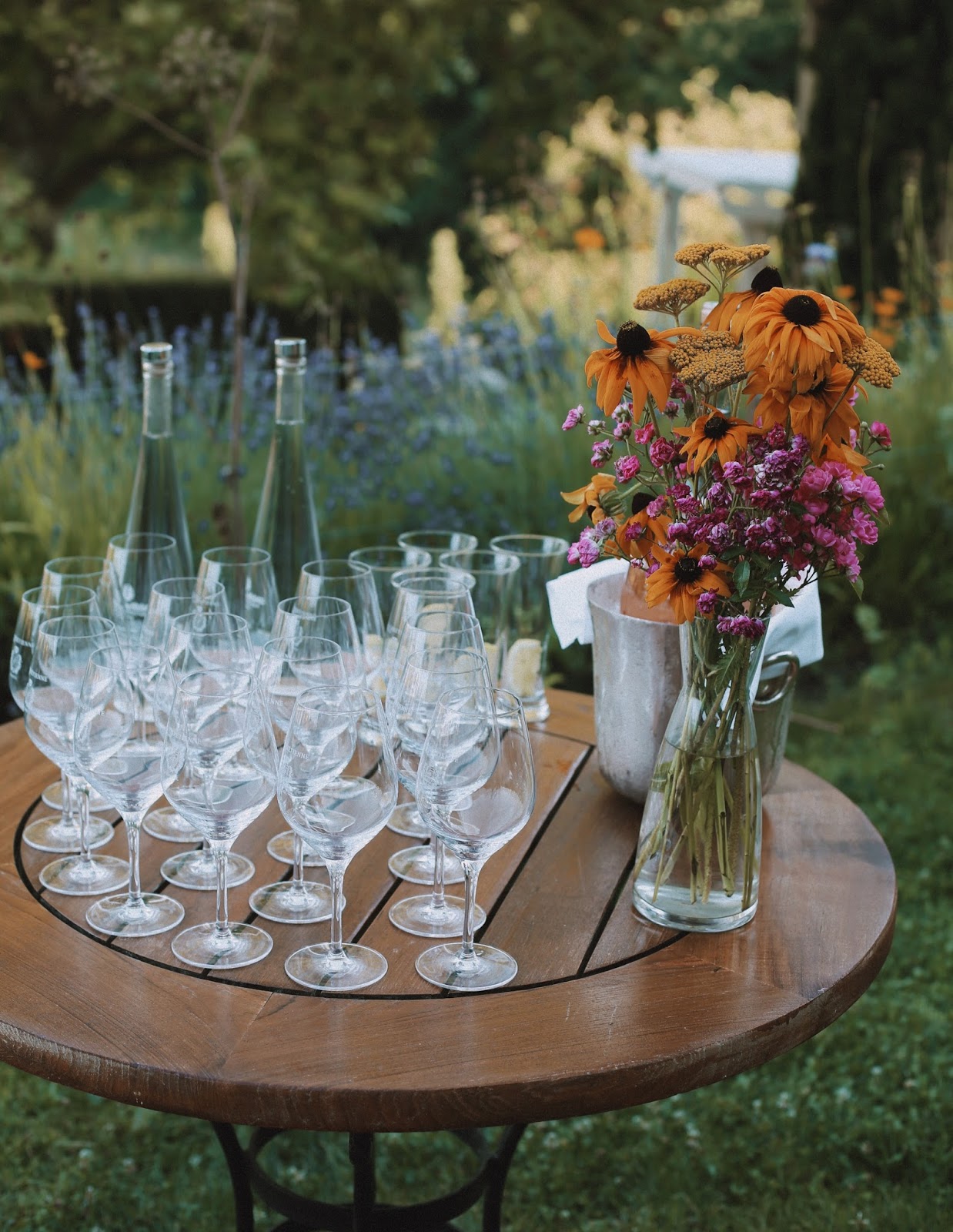 Later that night, everyone met up for a glass of wine on the grounds of our hotel, surrounded by the wild flowers and the extra long sunset. After watching the sun slowly rise that morning, it was the perfect bookend as it sank back below the rolling hills.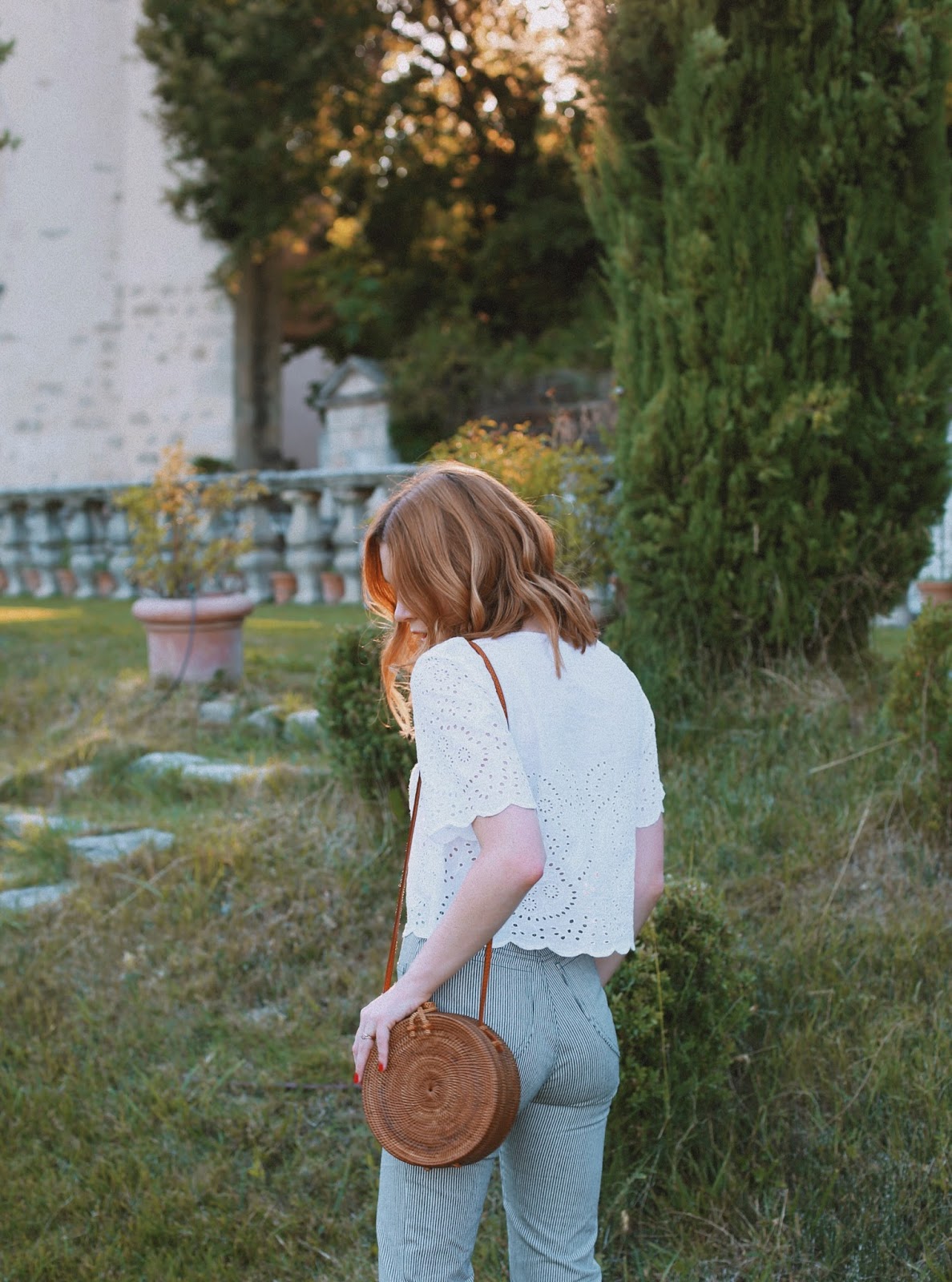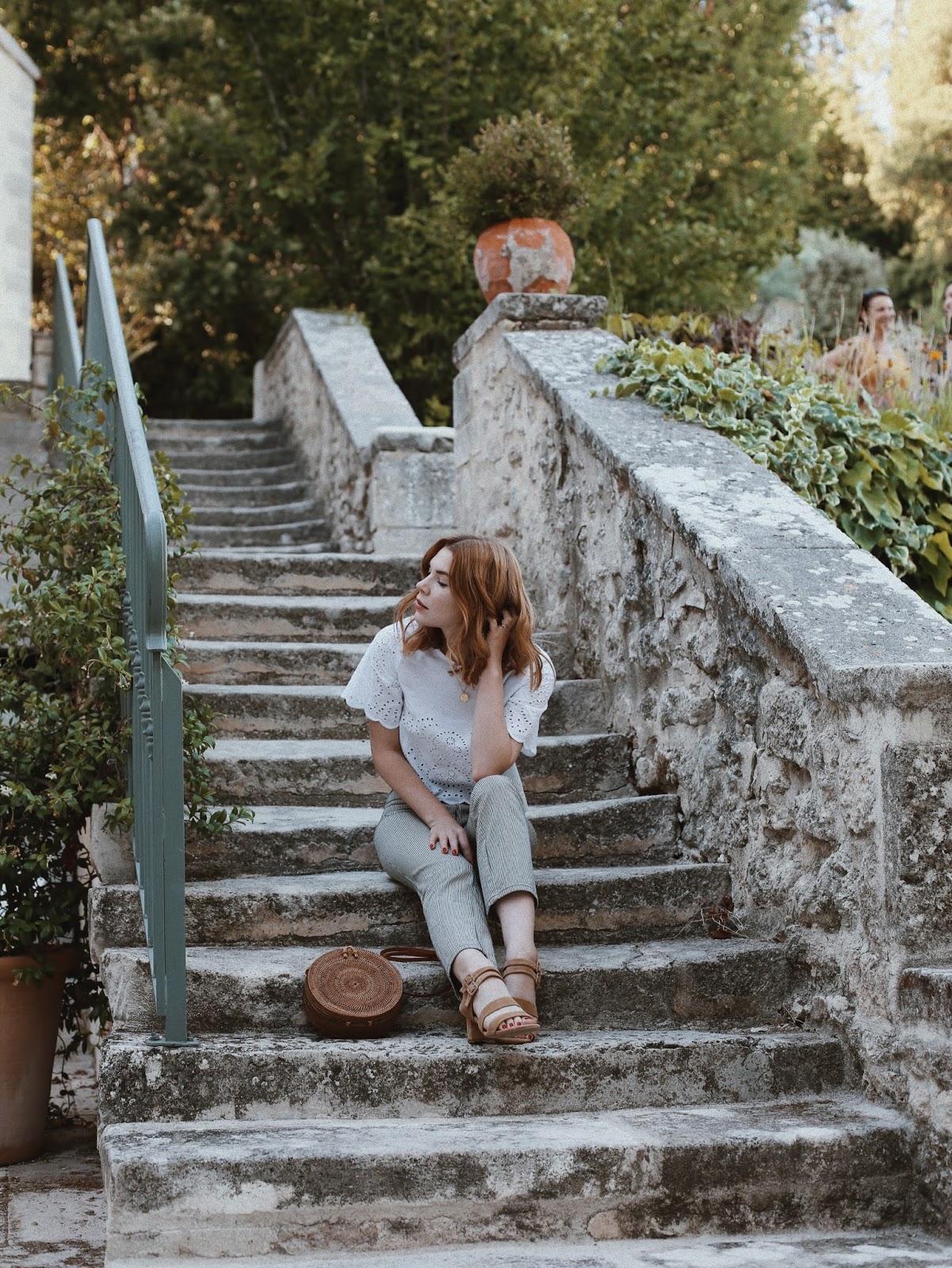 UO eyelet blouse / LykkeWullf trousers / Bembien Rose Bag / Marais sandals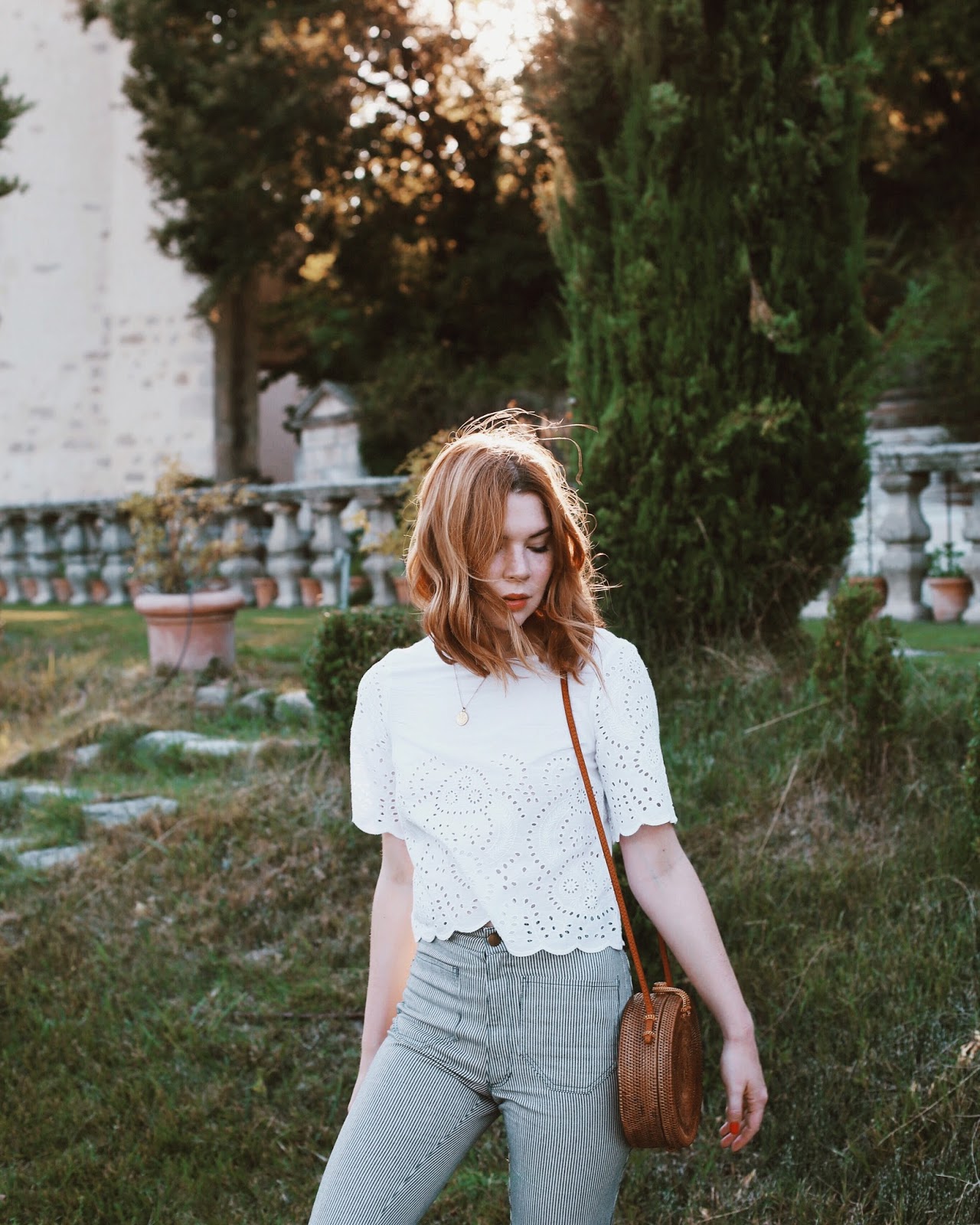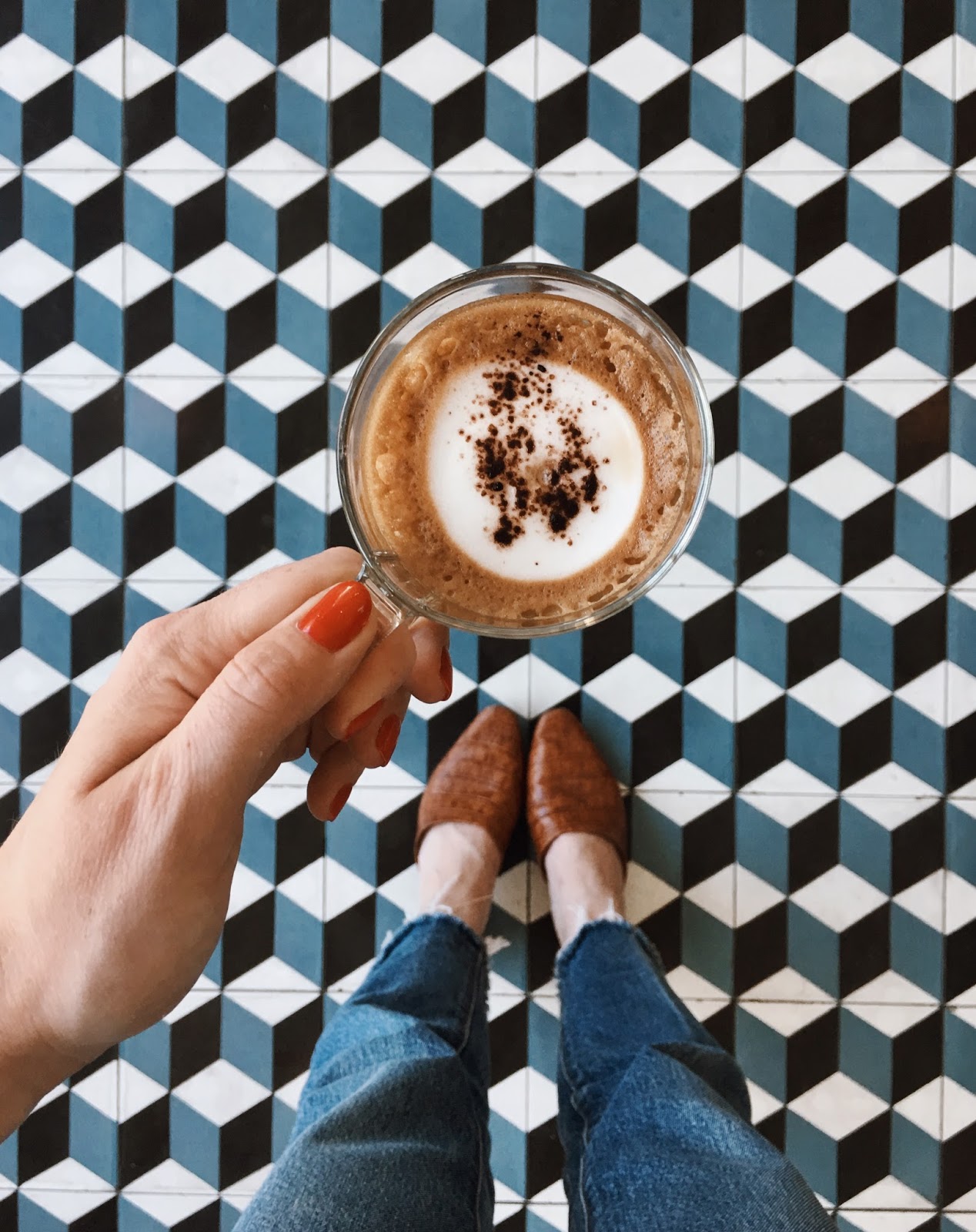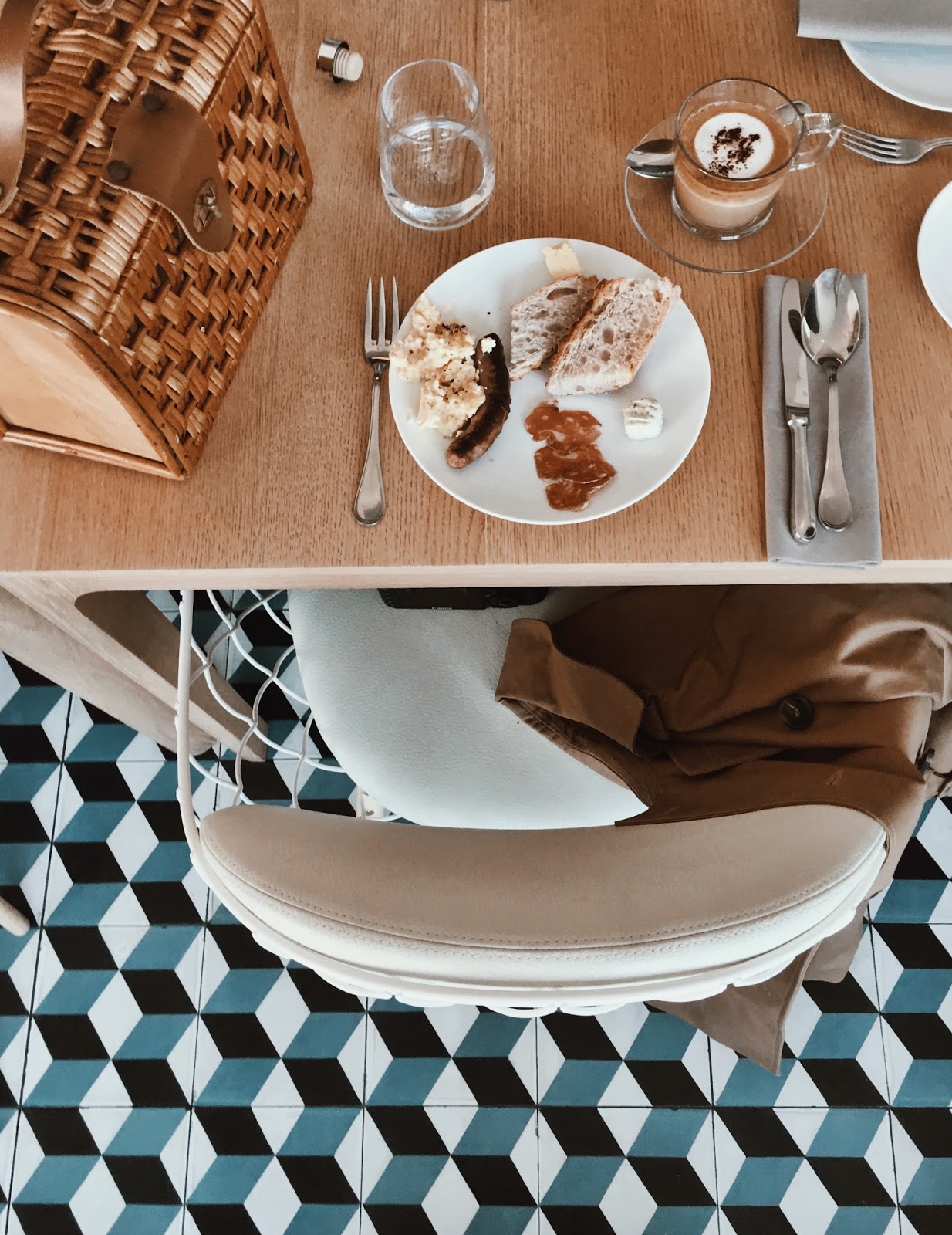 The next morning began in my ideal way – with a giant cappuccino and a serious breakfast. When I'm at home my breakfast usually consists of a spinach-heavy smoothie, but when in France, do as the French do. A fresh toasted baguette, some sausage and about 10 other things that didn't make it into the photo. I went back for seconds and I feel no guilt – especially since the day ahead was going to be big.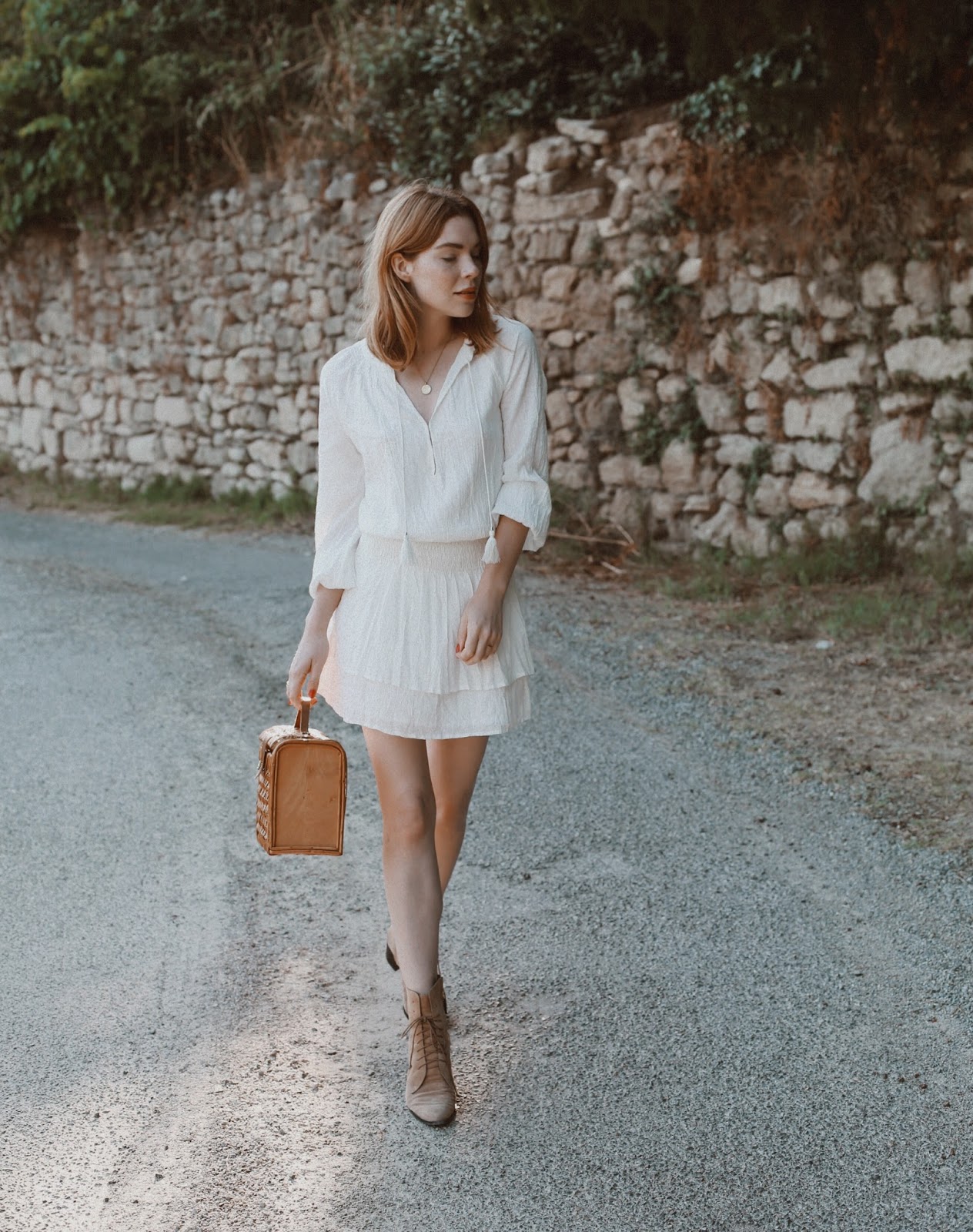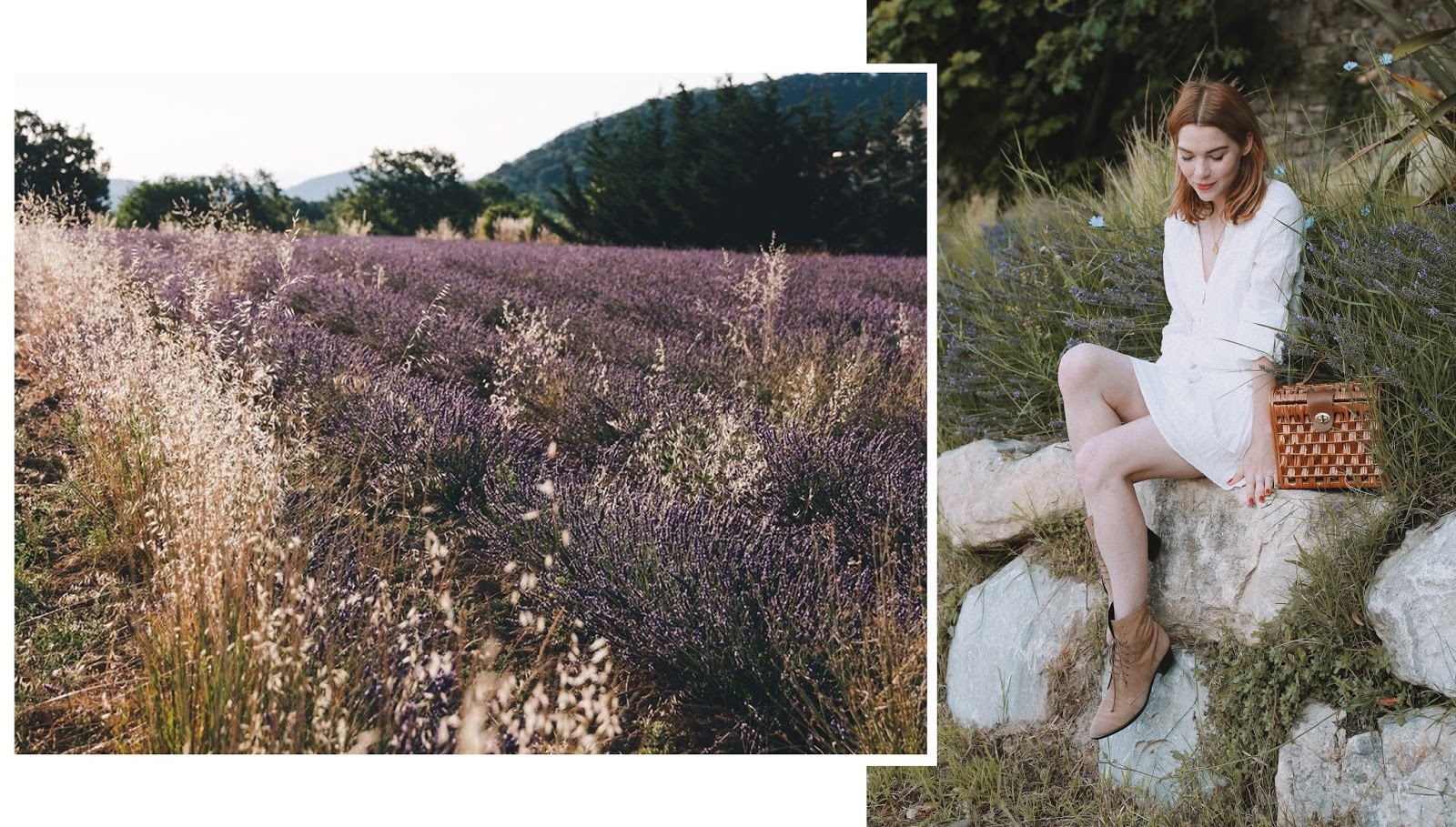 After seeing the birds eye view of the lavender fields the day before, I was ready to get in there and see the beauty up close. I've always loved the scent of lavender and on late nights I love a lavender scented bath to close the day. But being able to explore these slightly wild fields with the experts behind L'Occitane was one-of-a-kind. They pointed out the bees buzzing amongst the flowers, explaining that there are hives kept near each field to keep the whole ecosystem in harmony. The farmers and the brand work closely together to insure that their finished product is not only perfection, but sustainable too.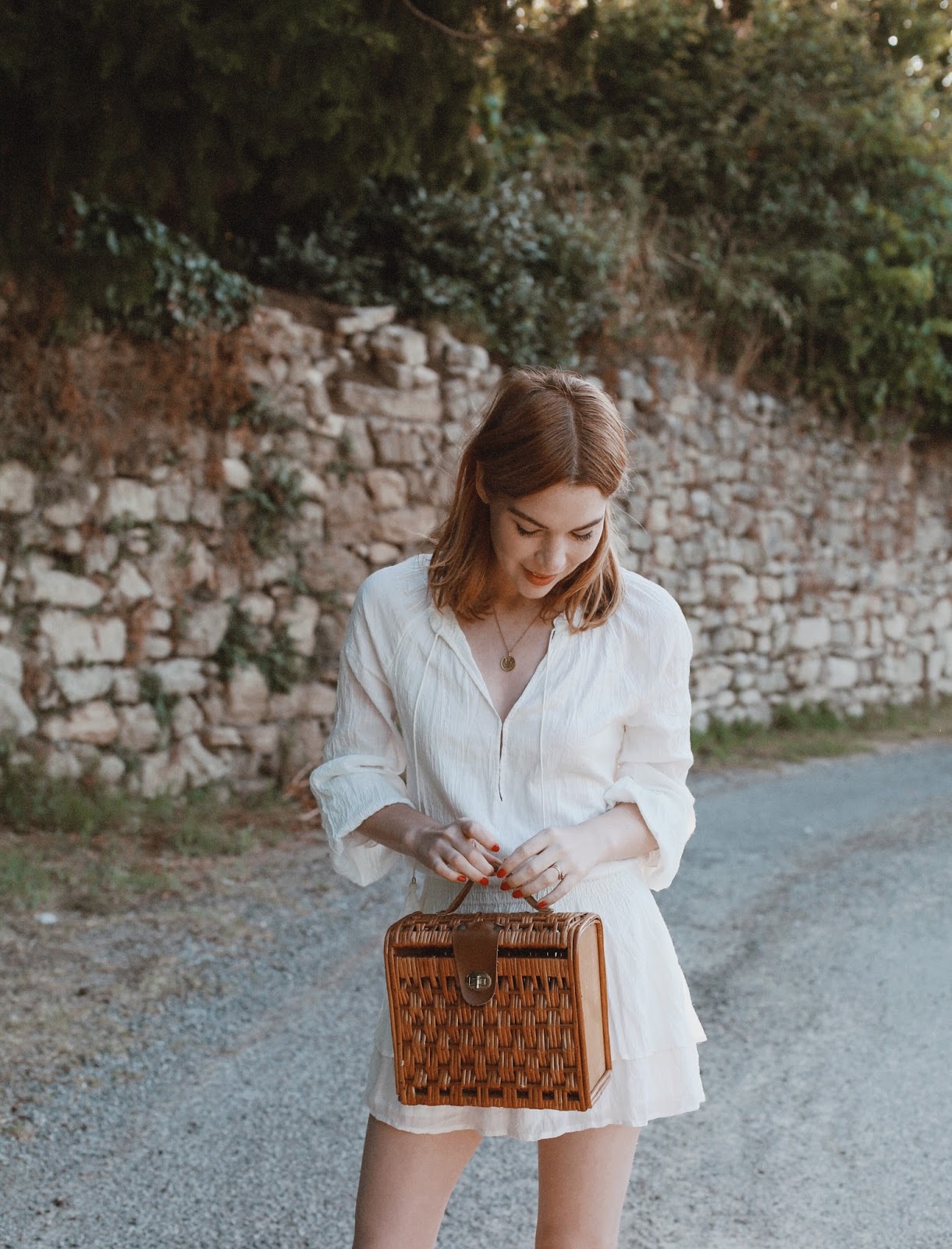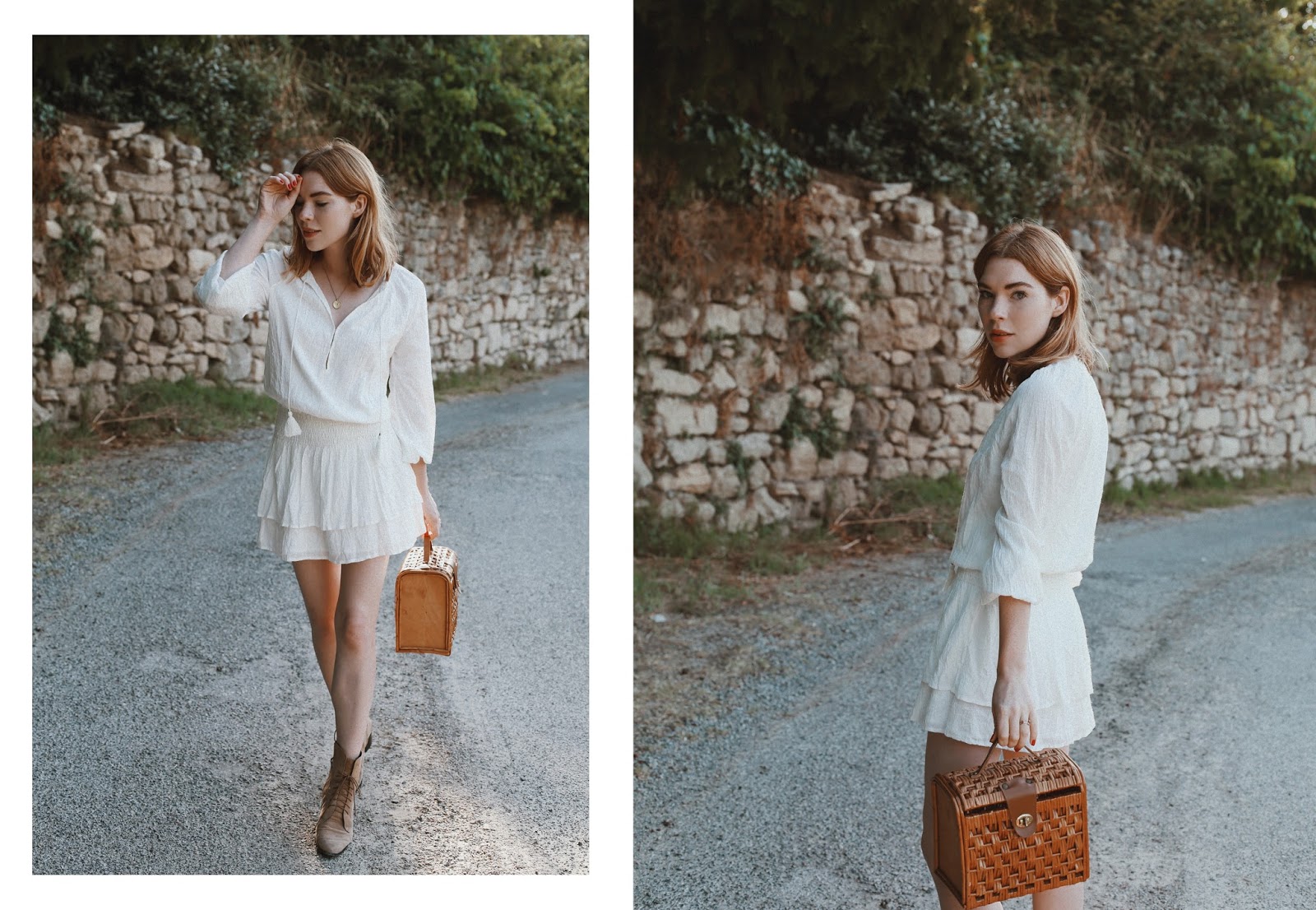 Paige Lemay Dress / vintage purse / archive shoes barrow boots (available in black)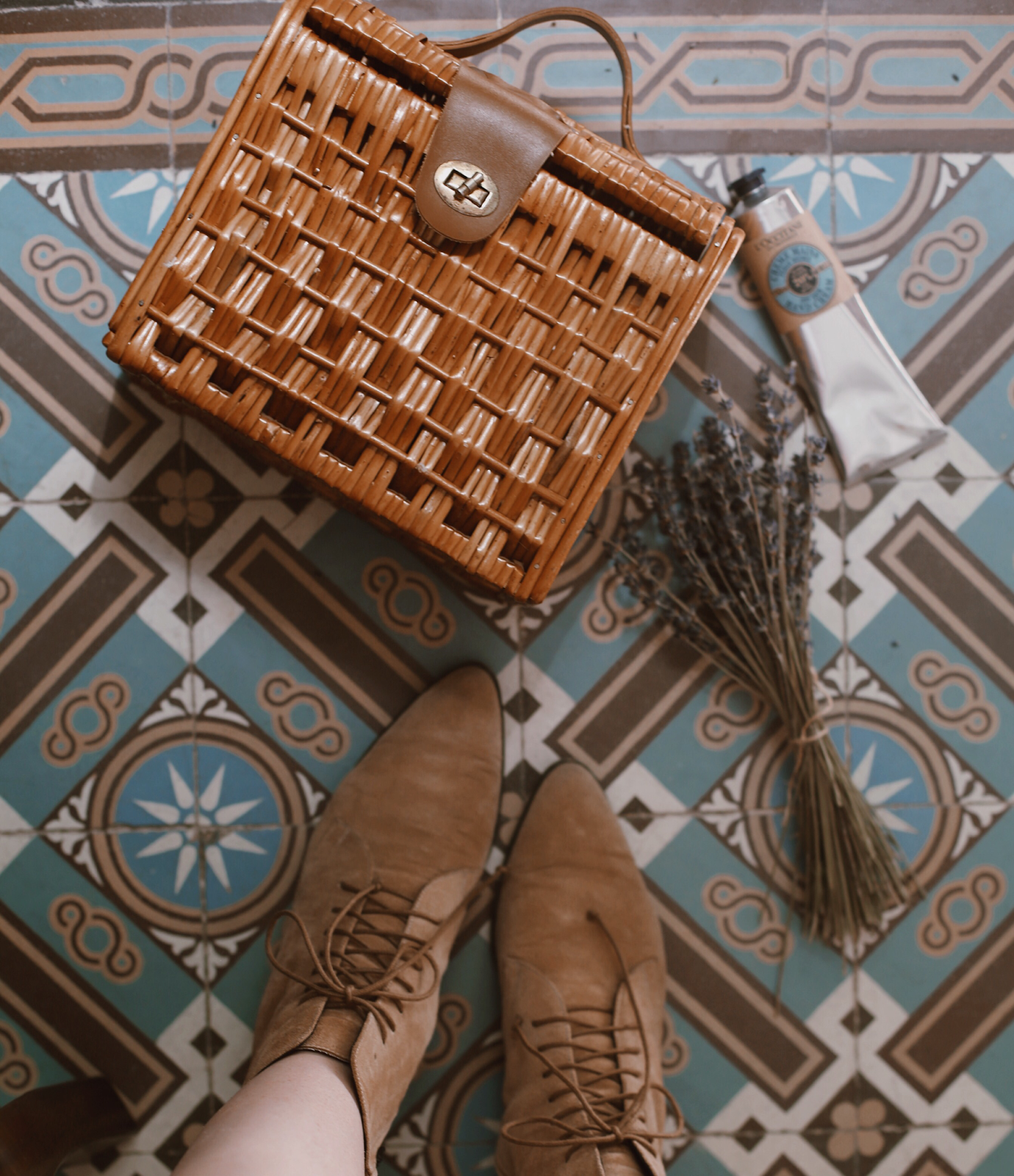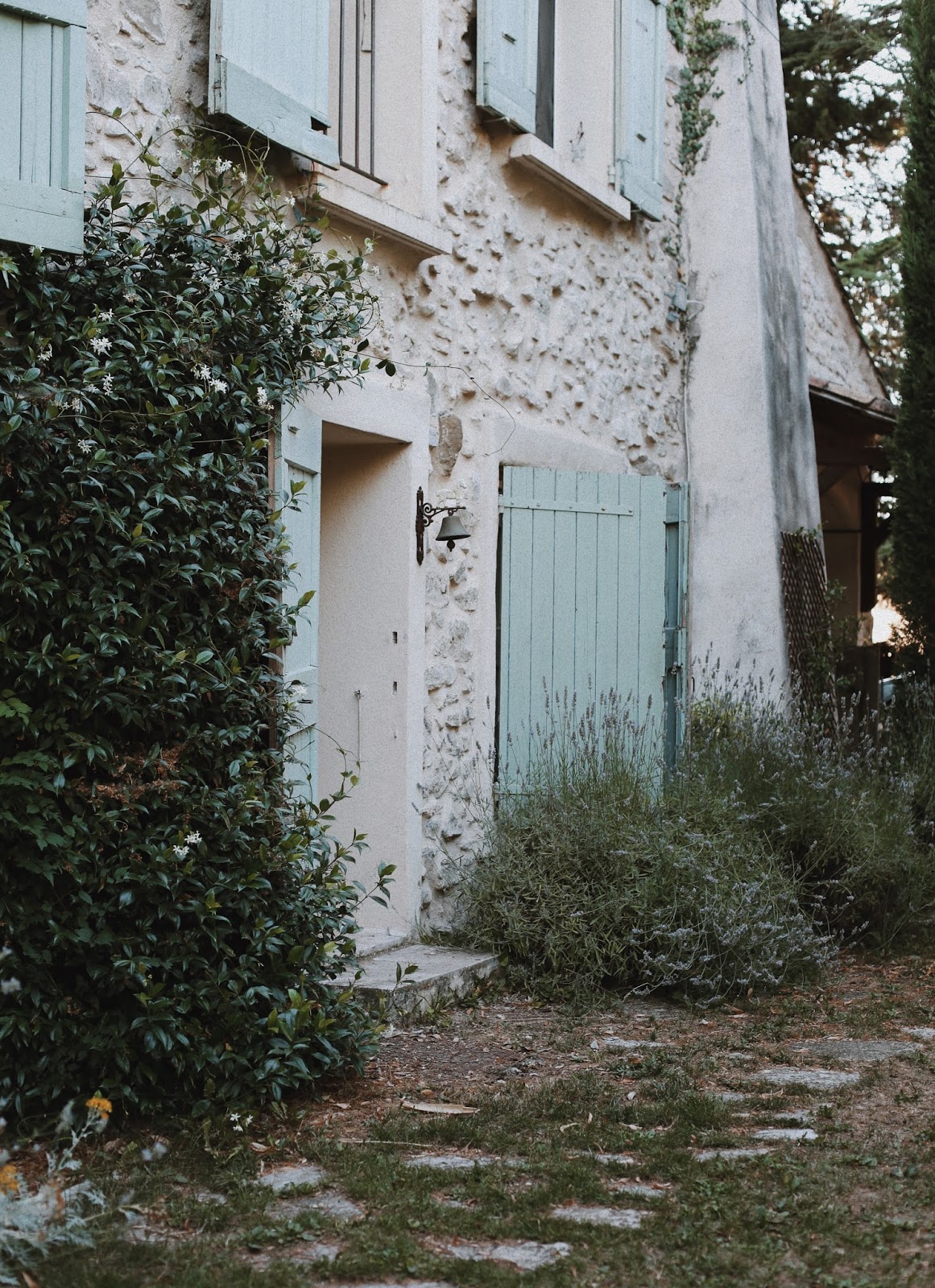 After touring the lavender fields that form the basis for so many L'Occitane products, we were all keen to meet the man behind the brand, to hear his story. We were invited to dine al fresco with Olivier Baussan who created the iconic brand in the 70s. I think what I was most surprised by on this trip was how much I could fall in love with a company's philosophy.
Sure, I knew the brand before the trip, used their bath products frequently, and have carried a tube of their hand cream in my purse since high school (at the insistence of my grandmother who swore by it). And while I loved all of the products, I didn't know how much I would come to love hearing the stories behind them.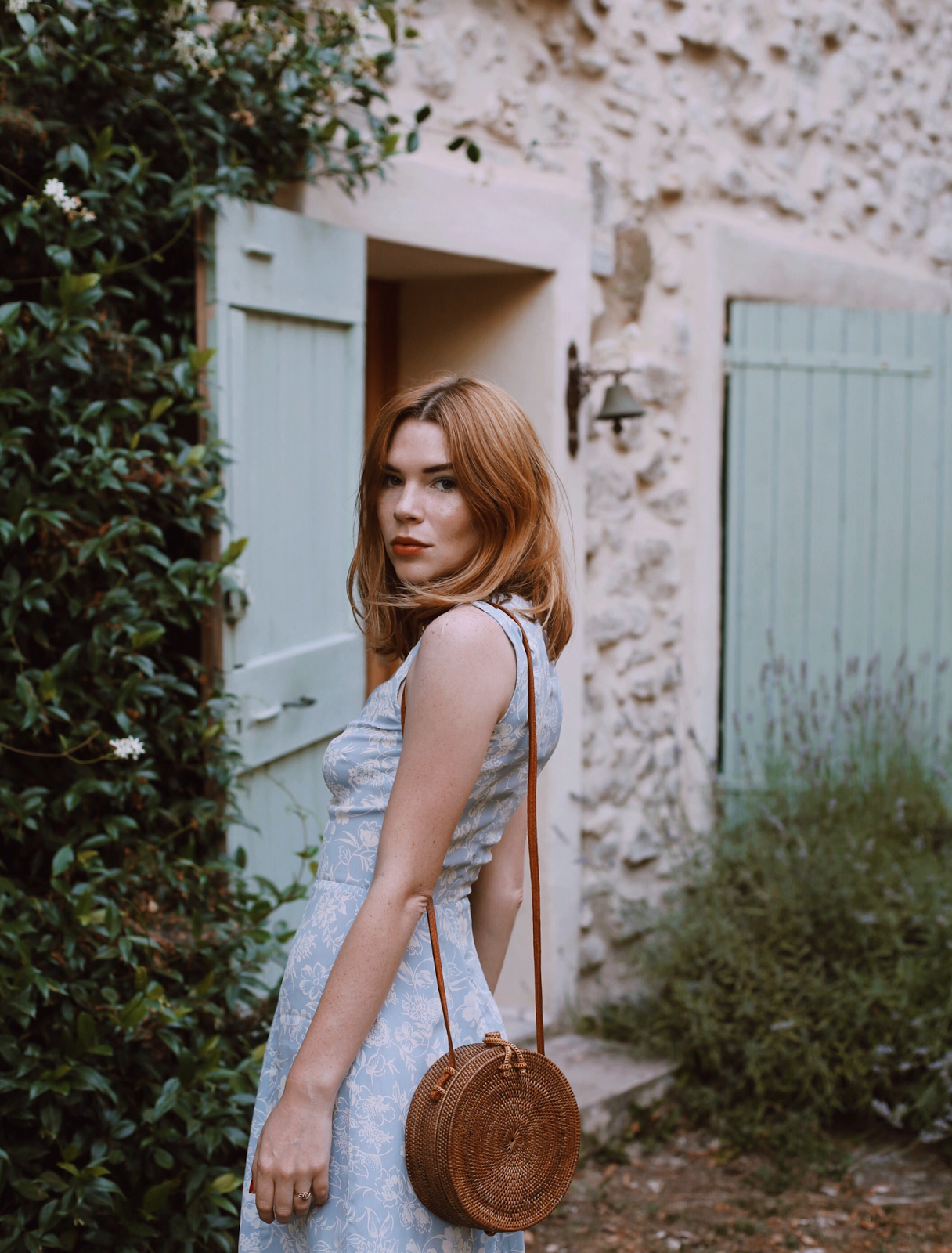 Reformation dress (similar here)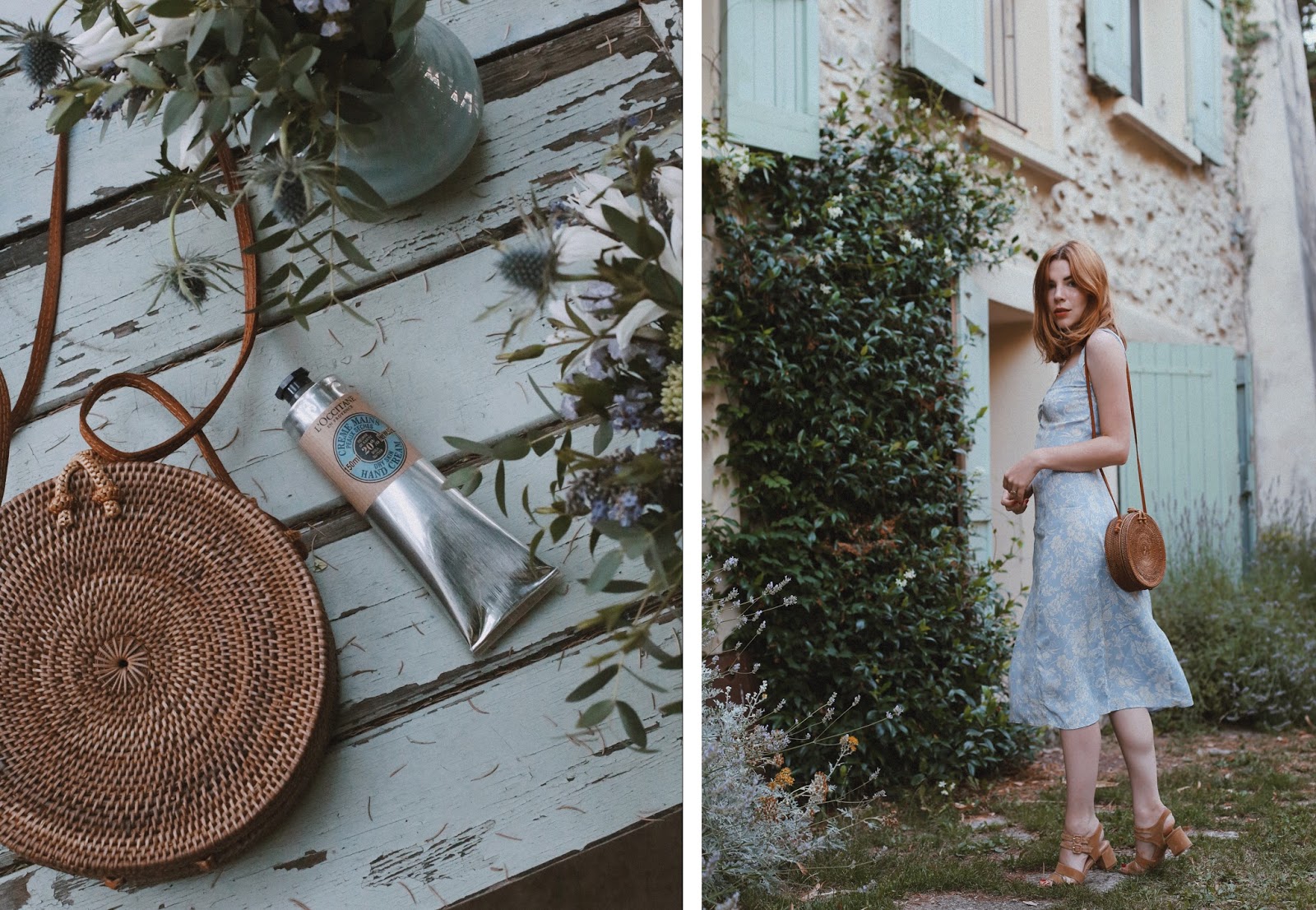 As I sat there, listening to Olivier describe how the packaging was inspired by his own mother's paint supplies or about how the women who help produce the shea butter in said hand cream are in fact self-sustaining and able to support themselves through the company's fair trade practices, I got a little teary-eyed. It's so easy to just think of these beauty products as being impersonal and mass-produced, but really the history behind it all was very genuine and inspiring. I really never imagined it all feeling so personal.
Once more the sun set over the not so distant fields, and we dined outside underneath the trees. I shared this moment on my Instagram stories, but it really was one of the happiest moments I can think of in recent memory. Just a feeling of utter contentment and joy.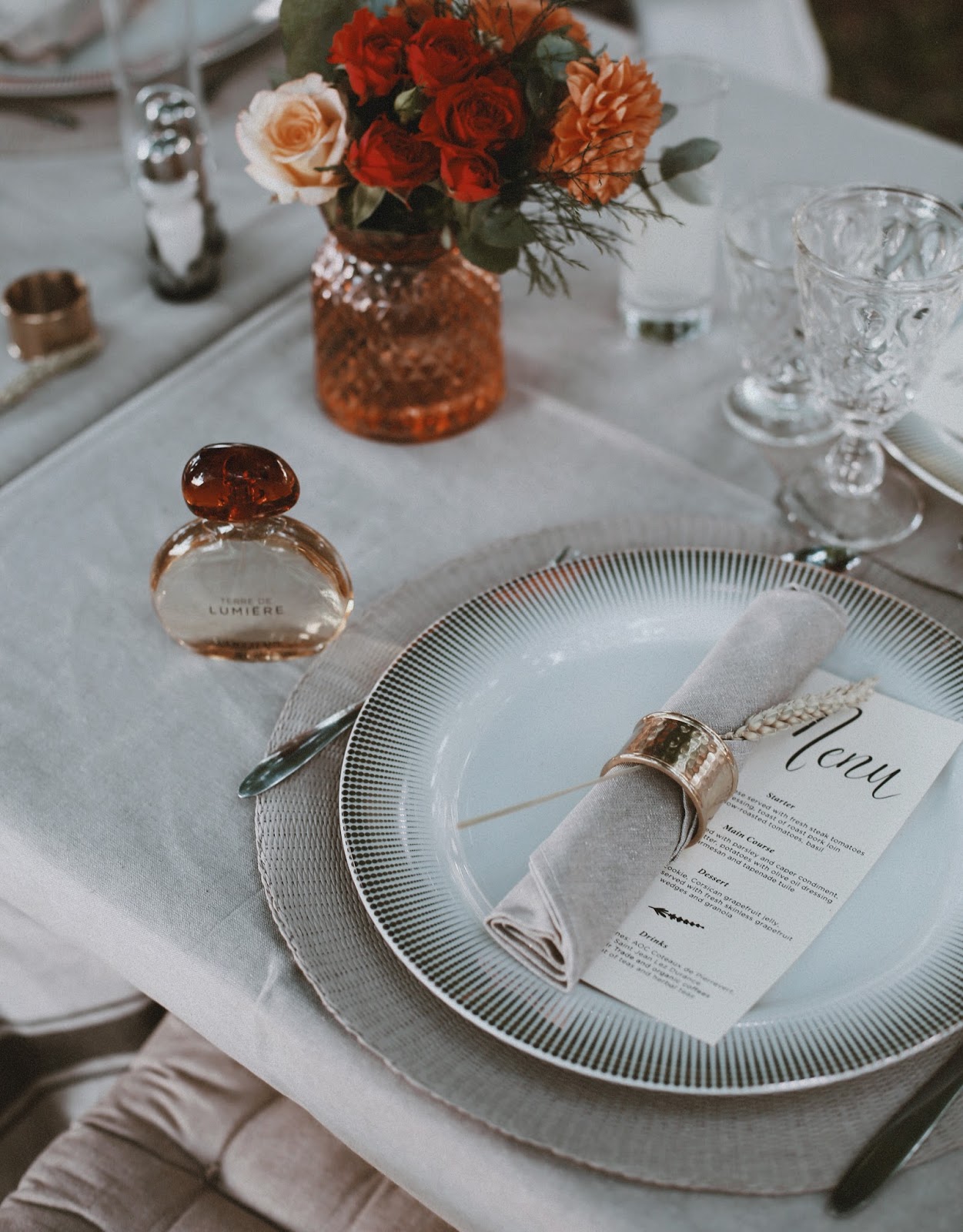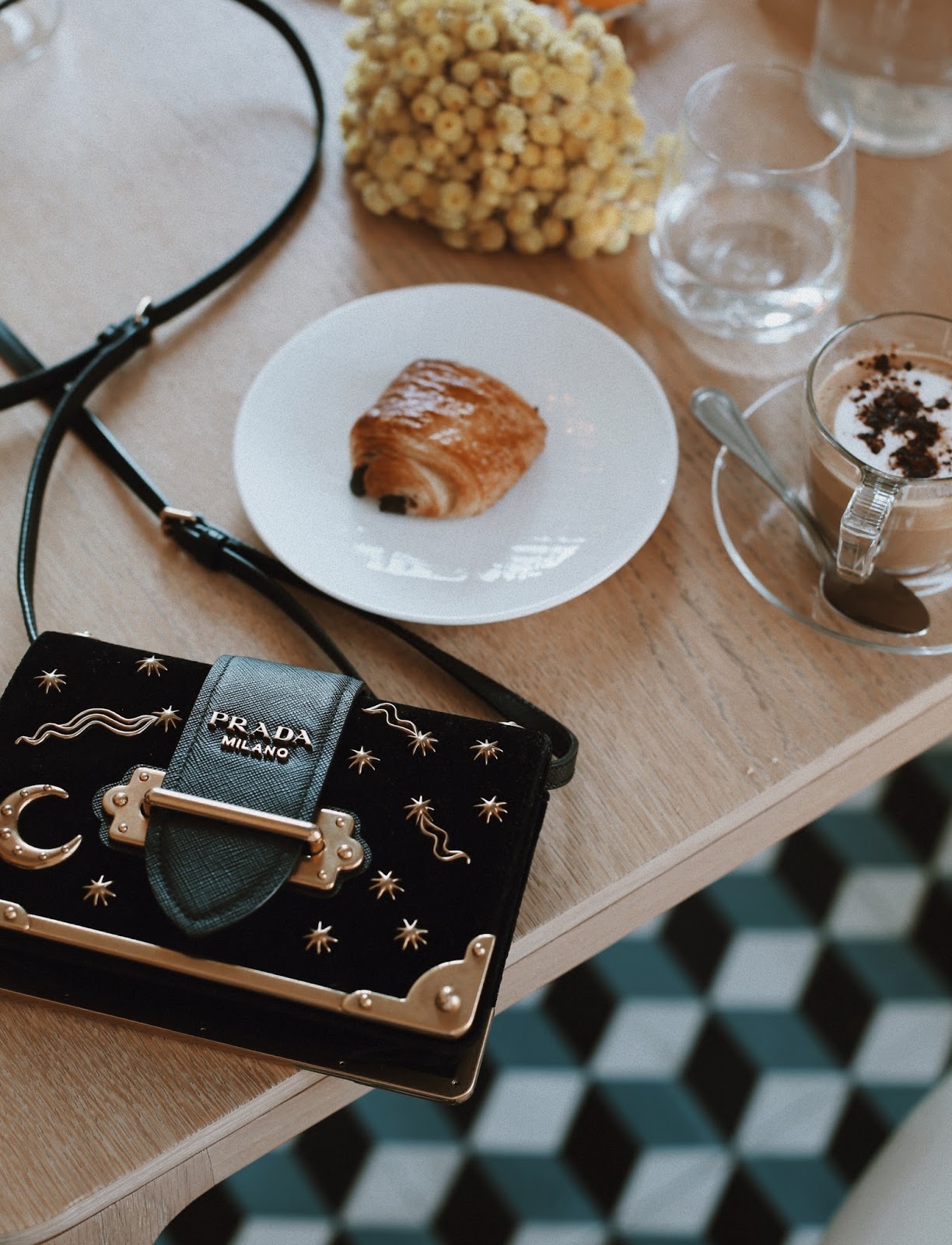 prada purse (similar here)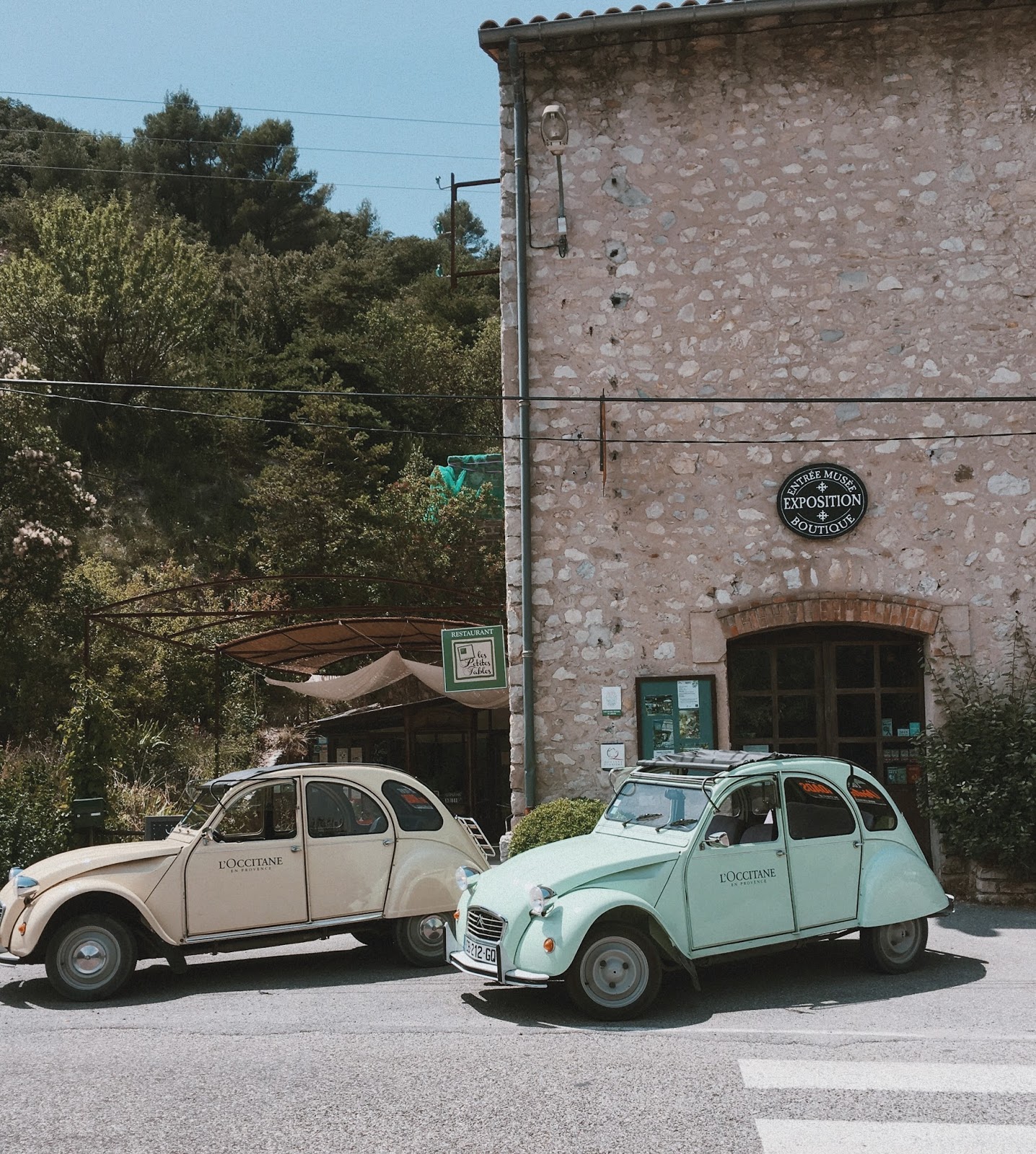 Our final day in Provence had me considering tearing up my plane ticket home and renting a little cottage somewhere. Everything about Provence captivated me, and I could easily see myself living somewhere like this, surrounded by nature and beauty, and more than a little French wine.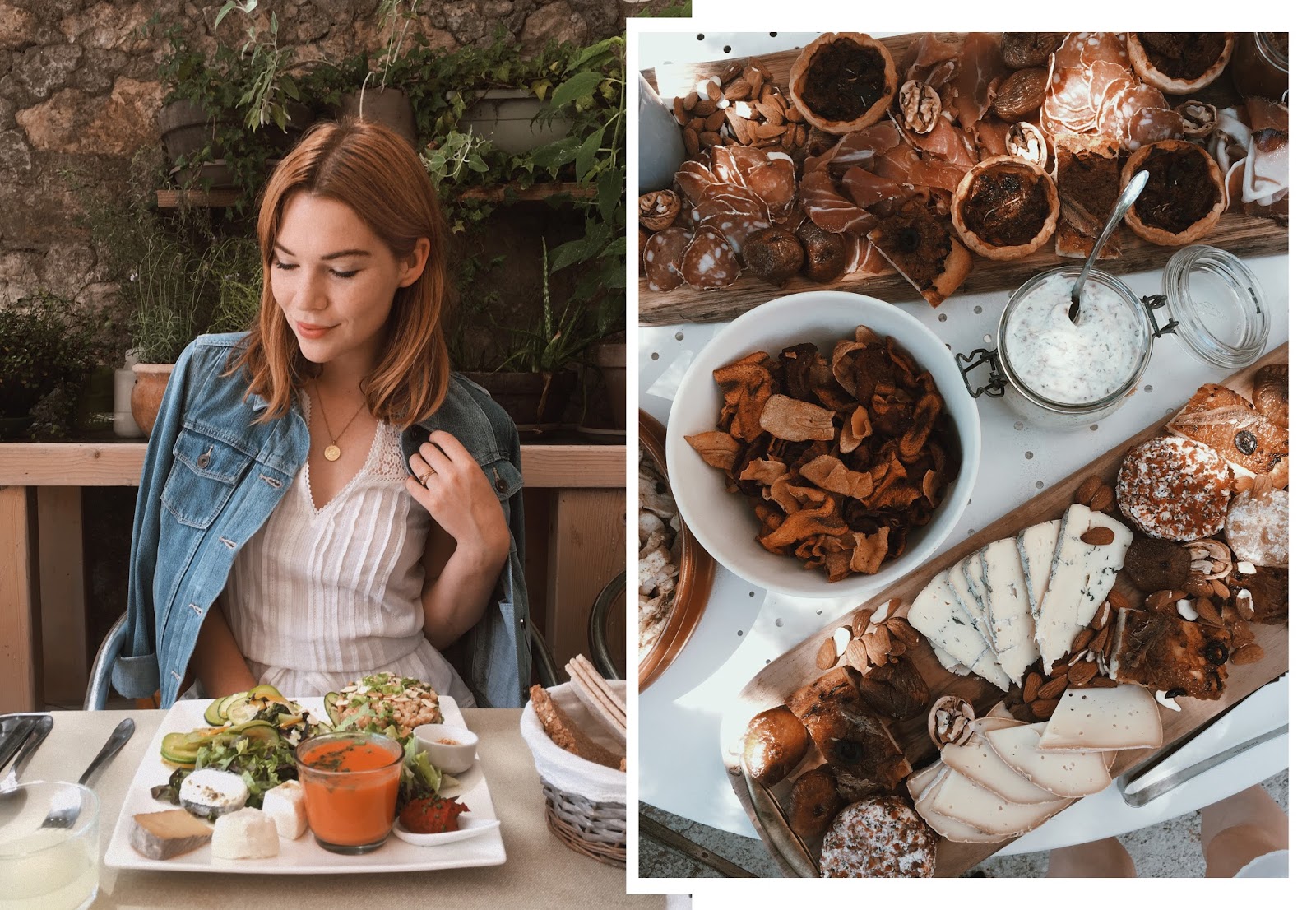 We were picked up from the hotel in the cutest little vintage L'Occitane cars, zipped off to a lovely lunch, and then driven throughout the surrounding villages. Yet again, it felt like something out of a movie, and when we pulled up to our final location of the trip my heart leapt. Sunflowers. As far as the eye could see.
It was the perfect photo opportunity to end the most picture-perfect trip. And while I love the photos that capture the sunlight playing across the yellow petals, I have to say – it was even more magical in real life.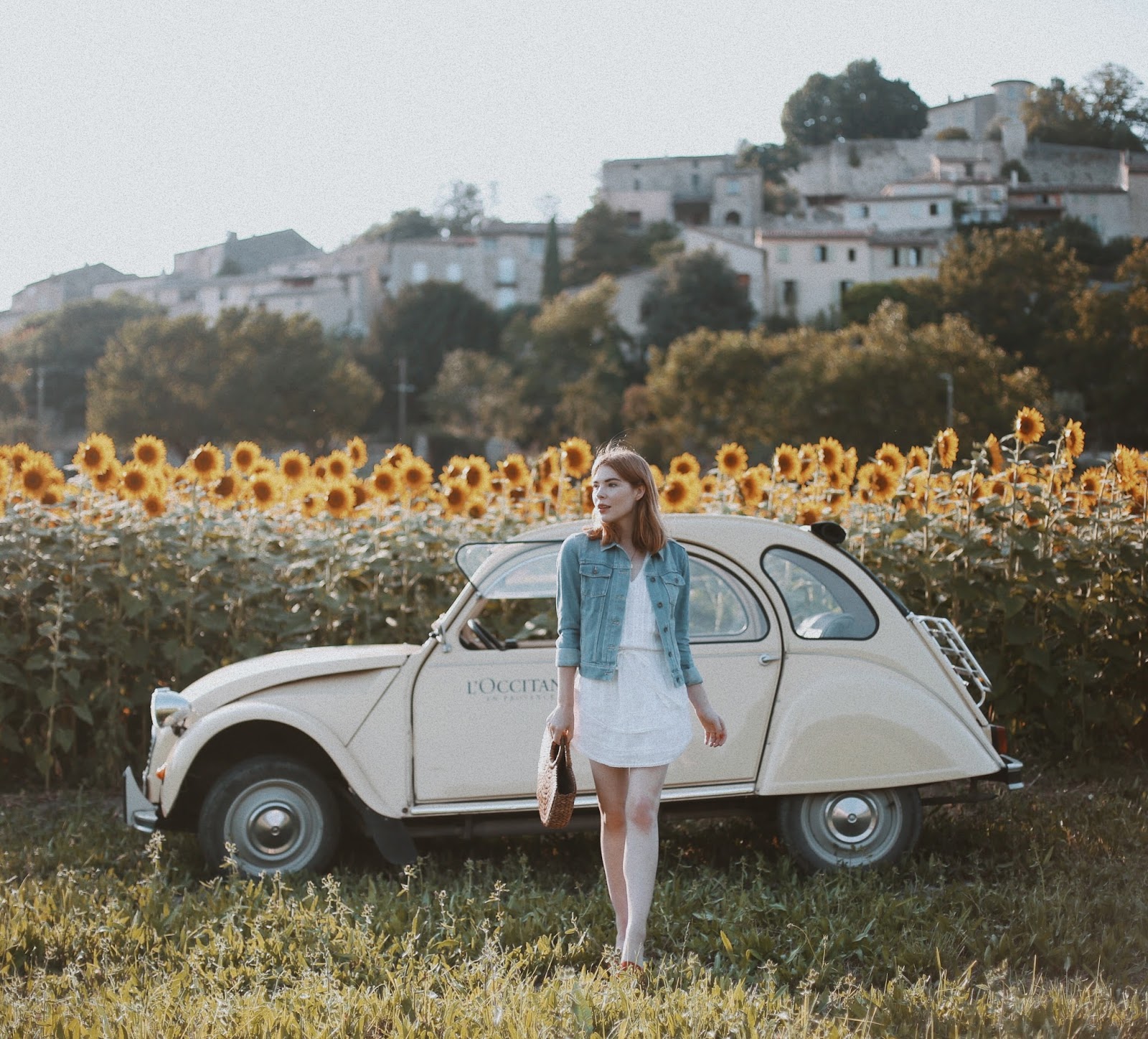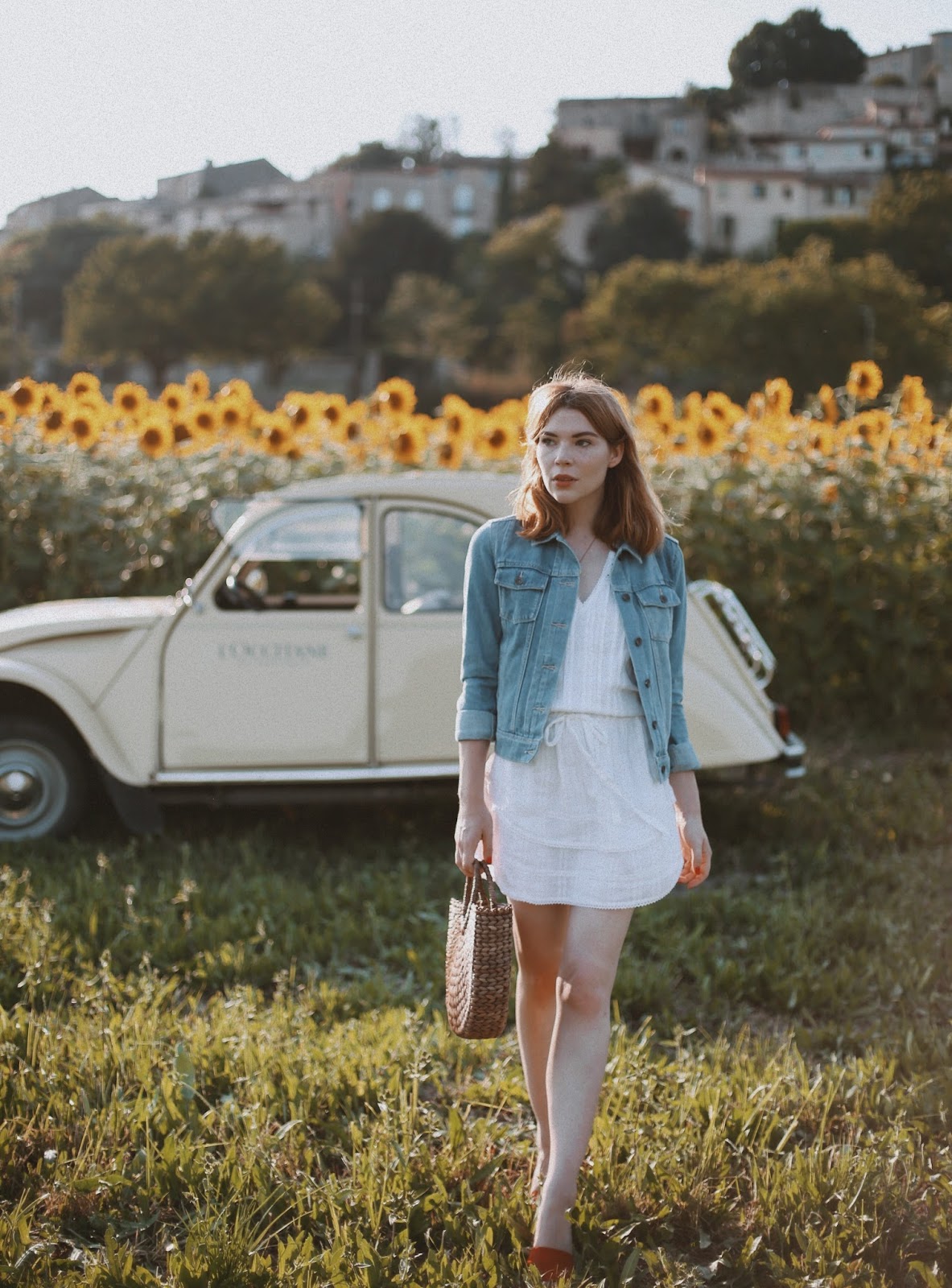 vintage purse (similar here) / Paige Rowan Jacket / Paige Tabea Dress / Marais slides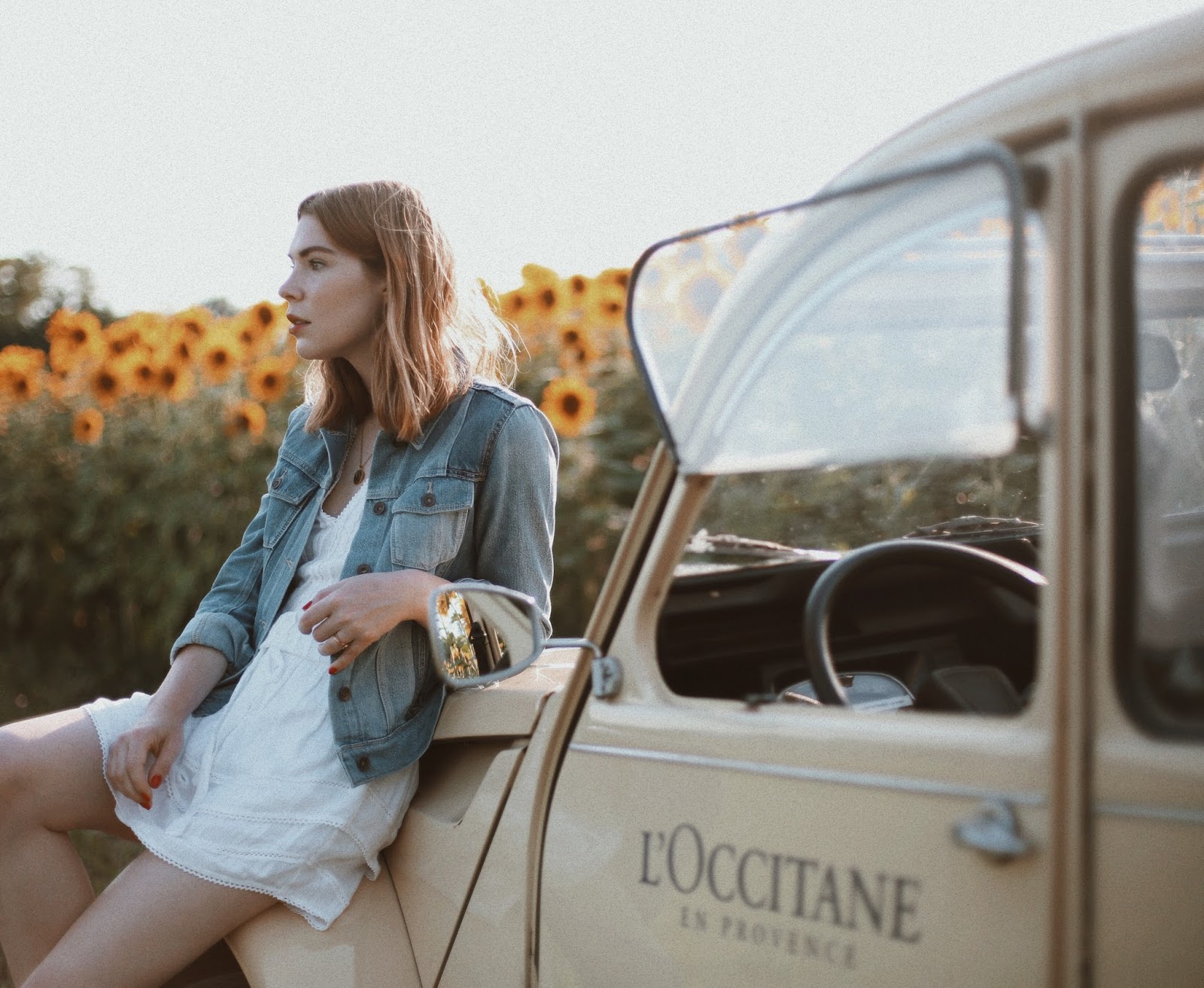 So there you have it, my brief, but ever so wonderful trip to Provence with L'Occitane. I couldn't be more grateful for this huge opportunity, and honestly – I'm already dreaming of going back.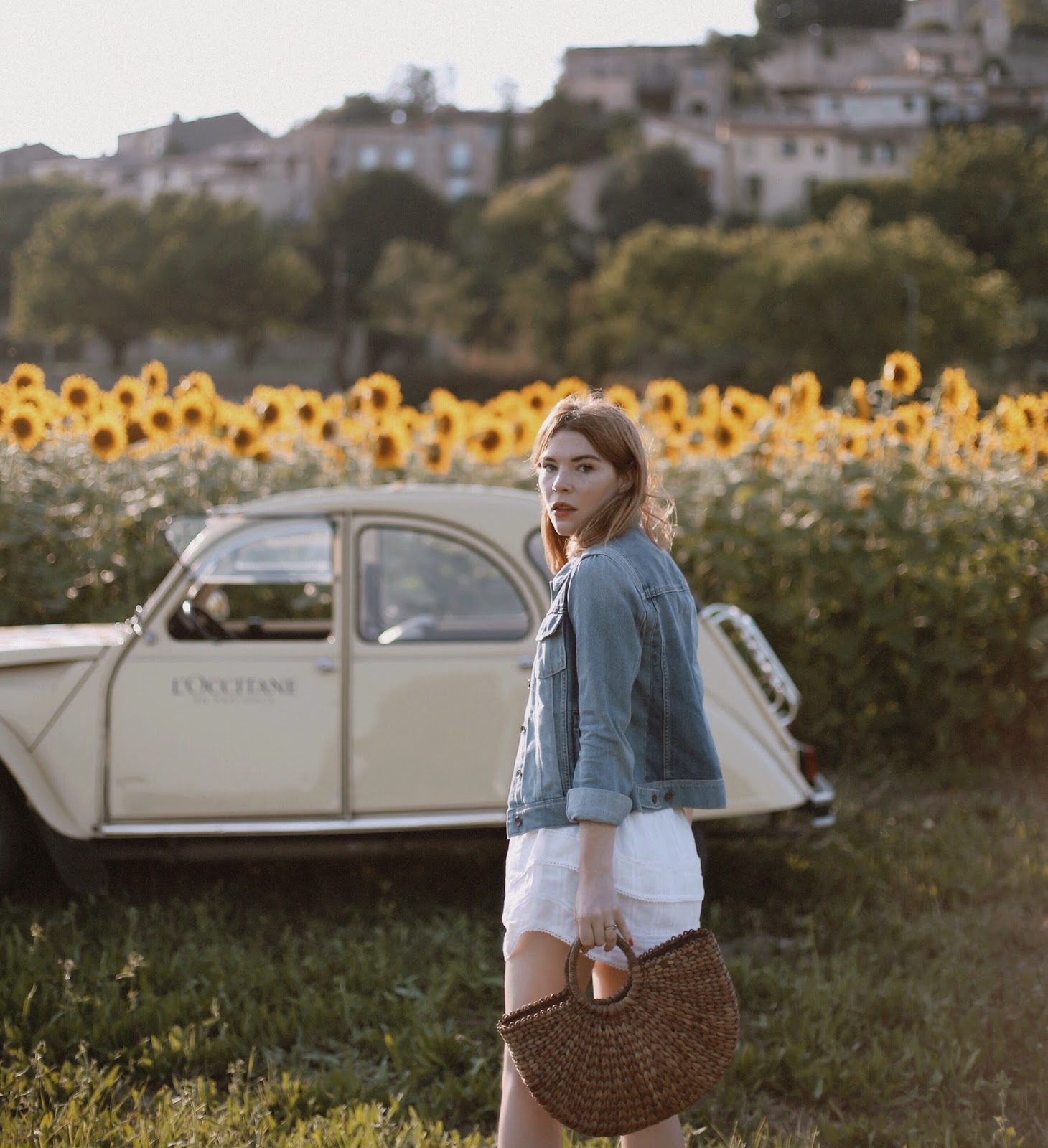 This post was sponsored by L'Occitane. All opinions expressed are my own. Primary photography by Courtney Halverson, with additional provided by Loic Legros.