This month I had the opportunity to partner up with one of my favorite purse brands – Furla. They make the most quintessentially classic purses to top off an outfit, and the perfect purses for travel. From a drawstring purse for roaming the streets of Reykjavik and exploring Seljalandsfoss waterfalls, to a dainty cross body perfect for a Tapas date in Barcelona, I'm sharing two outfits today from our trip across the world.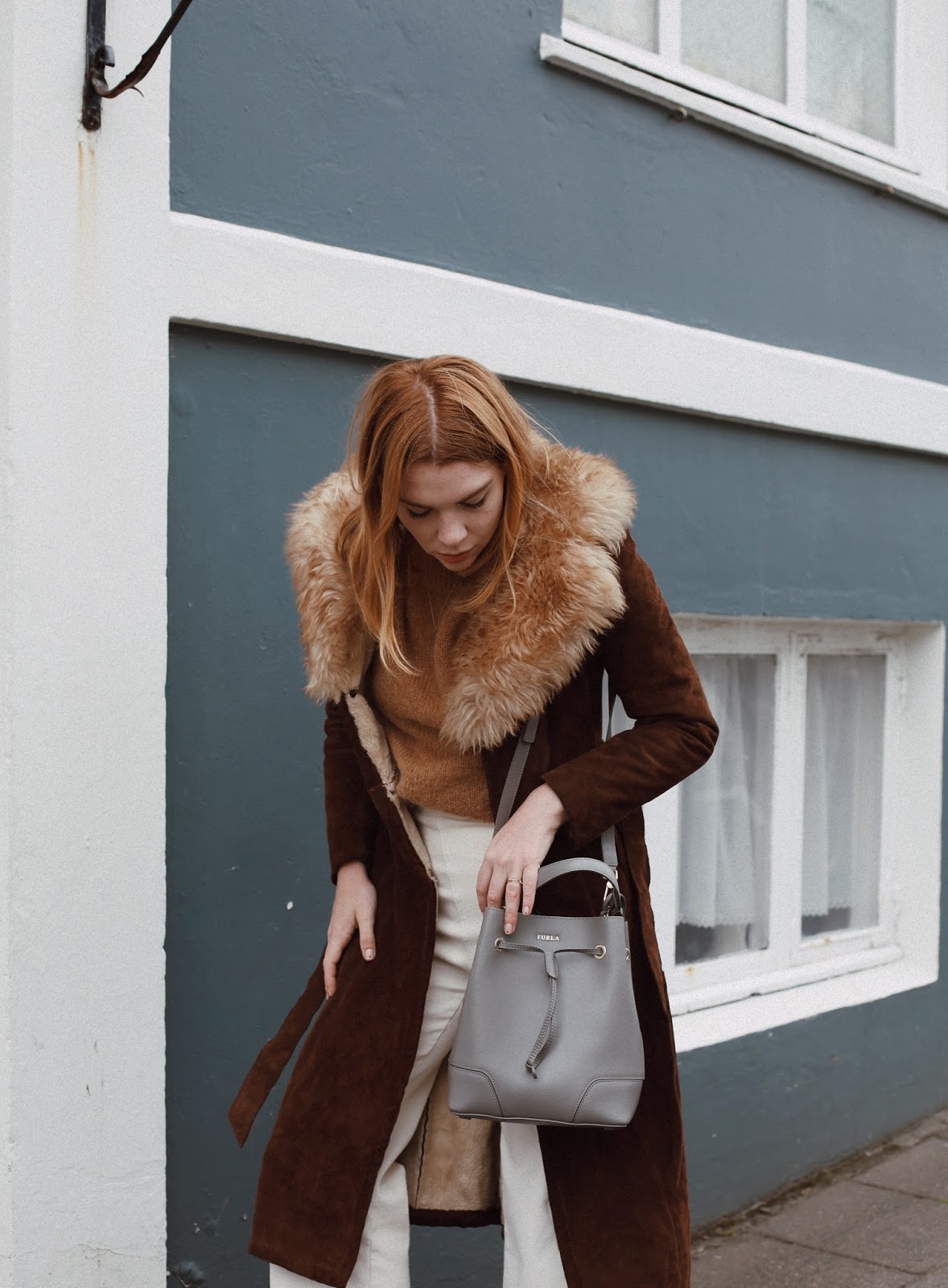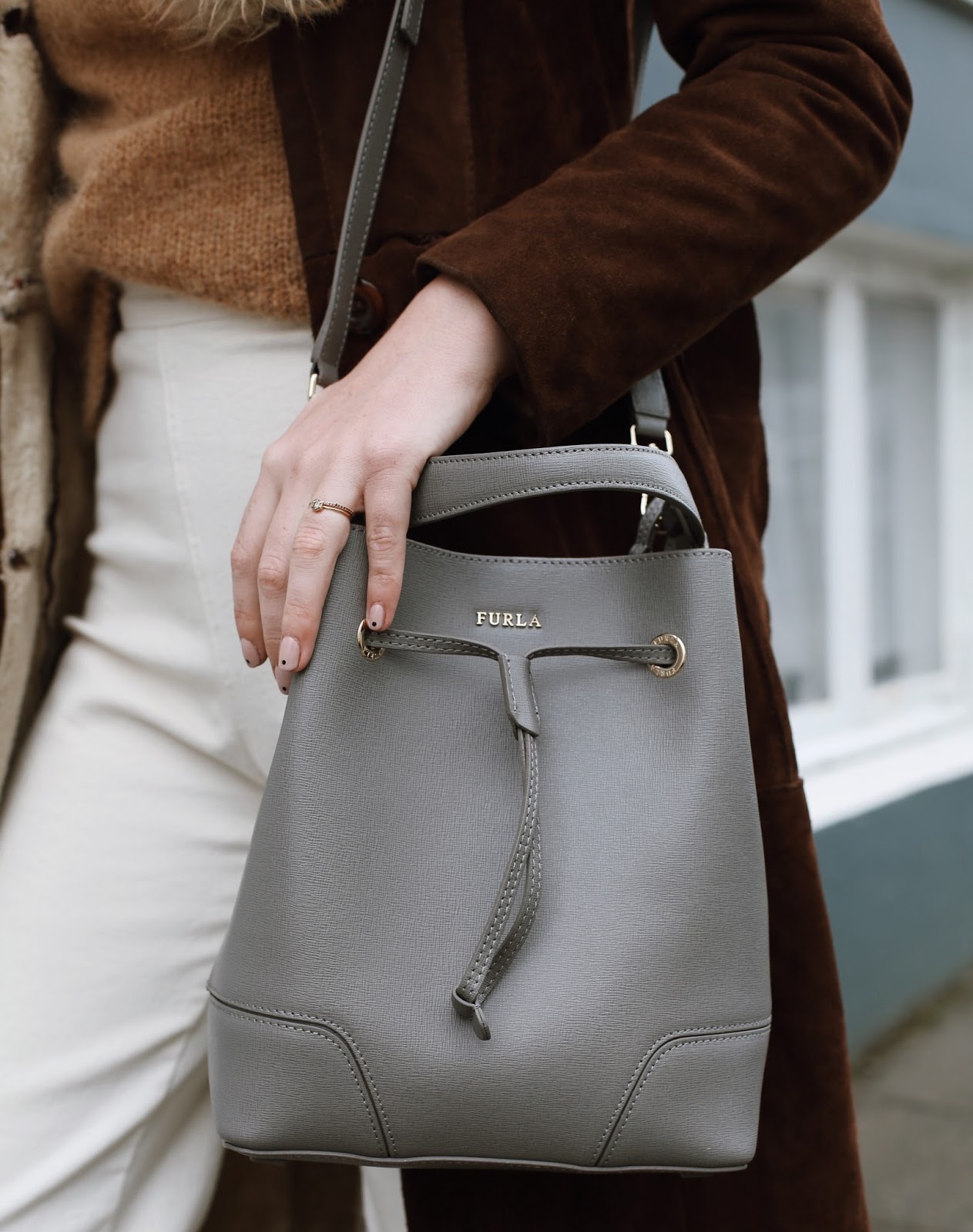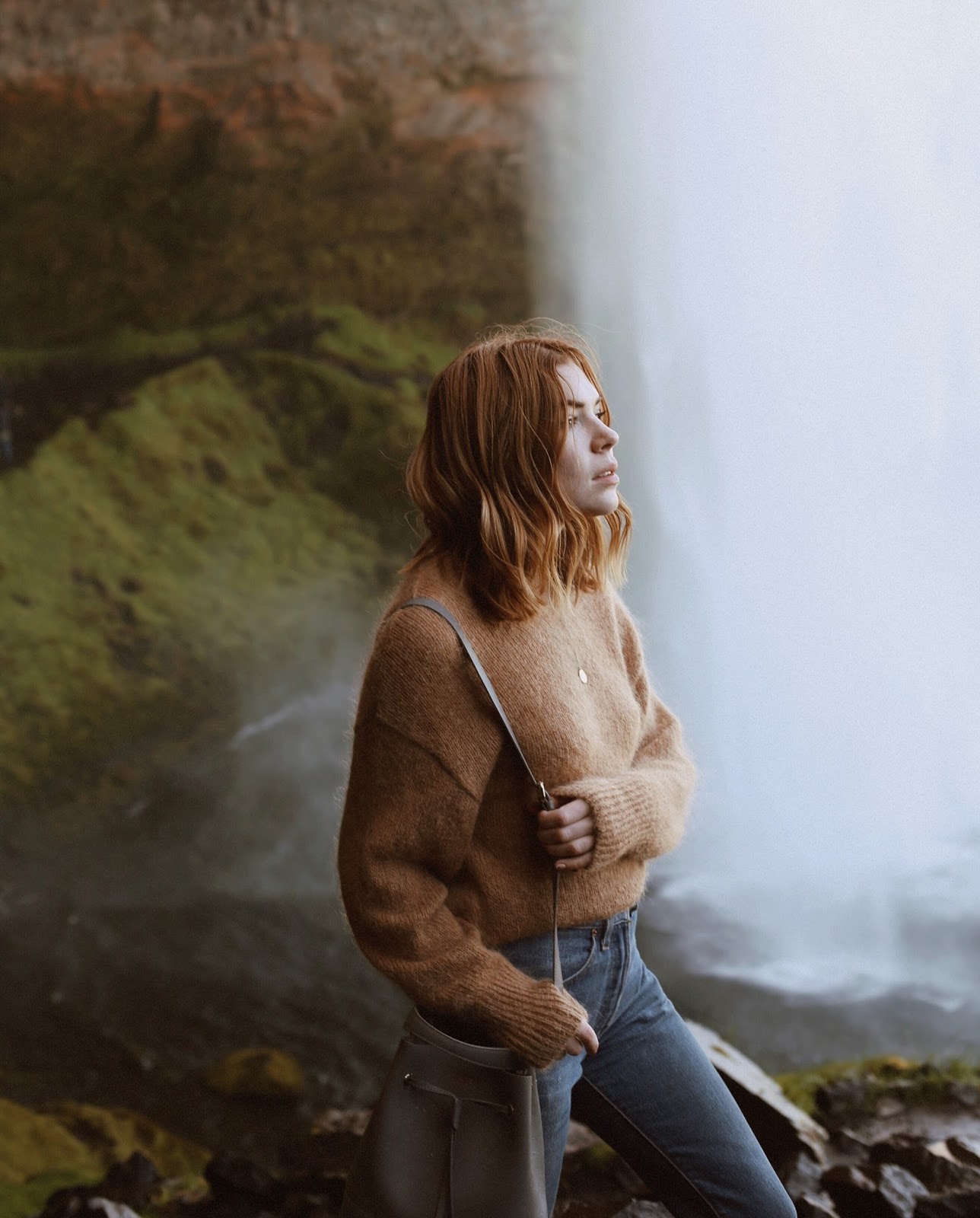 For our trip to Iceland, I chose this grey Furla drawstring. Something about the overcast skies and the stone-covered landscape seemed to call for a neutral leather bag. I actually ended up using this purse as my airplane carryon, and it was perfect for not only fitting my camera, but also our passports and some snacks. I love a drawstring bag – they're versatile, easy to get things in and out of, and offer something a little more unexpected to each look.
I wore this bag for two days in Iceland. The first day was wandering the streets of Reykjavik and shooting photos amongst the colorful tin houses, and the next day for our drive out to the countryside. We saw waterfalls and stone-covered hillsides (see my Iceland photo diary here), all with this chic bag by my side. As sad as I was to leave Iceland, our next destination proved to be even more fun.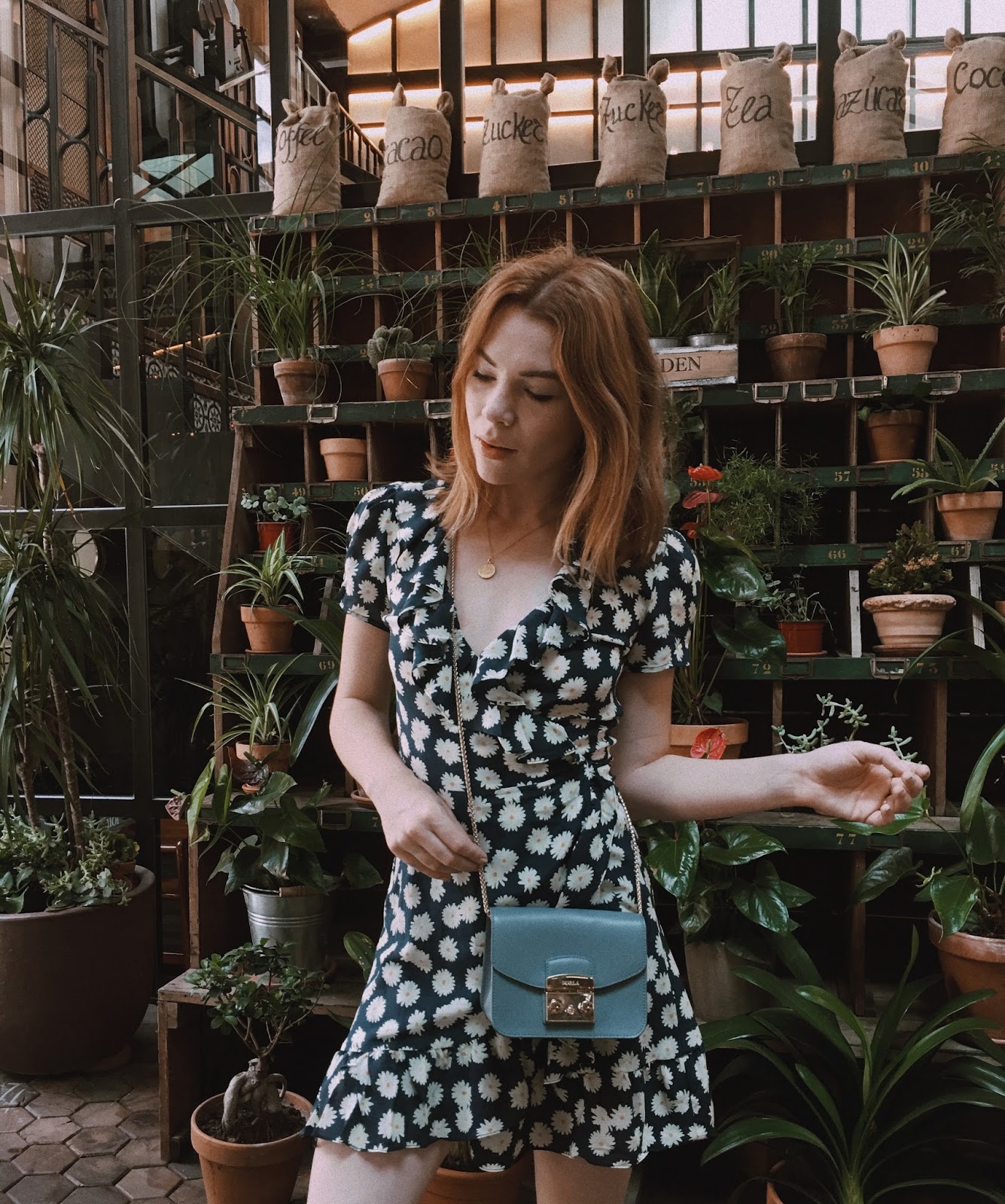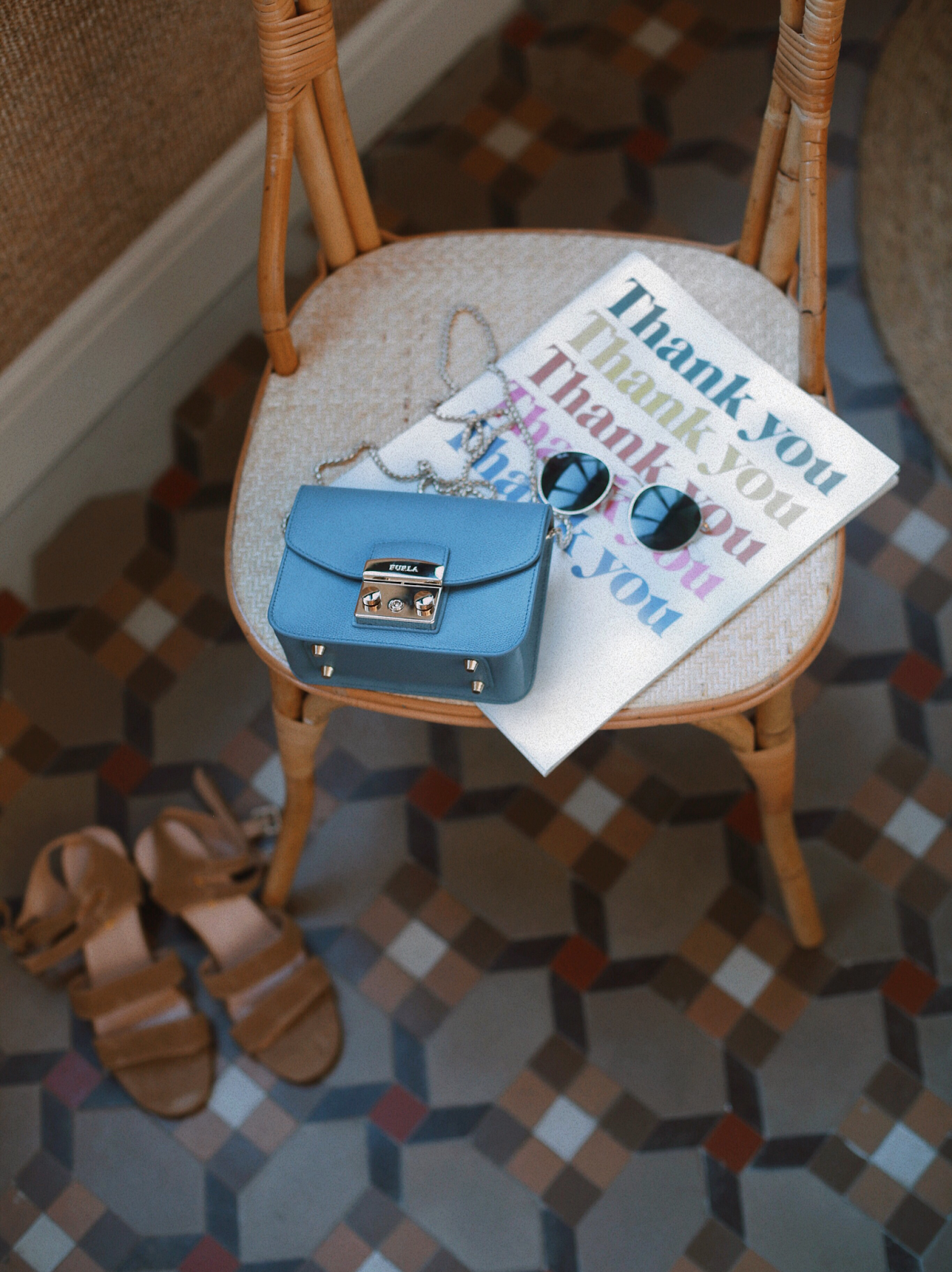 After our quick weekend in Reykjavik, Eric and I hopped a plane to Barcelona. I've been dreaming of visiting Barcelona for years (I'll have a full photo diary up at the end of the week) and it was everything I hoped for. Late nights, hot weather, and history underneath our very feet. I picked this cute little cross body for Barcelona because of the bright color. Something about this Mediterranean-sea shade of blue felt appropriate, and sure enough, it popped on every outfit I shot it with.
At first I was worried the purse would be too small for long days around the city, but with the heat and the crowd, having a small purse was ideal. I was able to negotiate busy streets with ease, and had just my essentials in the purse – sunscreen, lip balm, sunnies, my phone, and my ID. We did a LOT of walking in the city, so not being weighed down was ideal – plus I got so many compliments on this little bag! Can't wait to style it in LA next.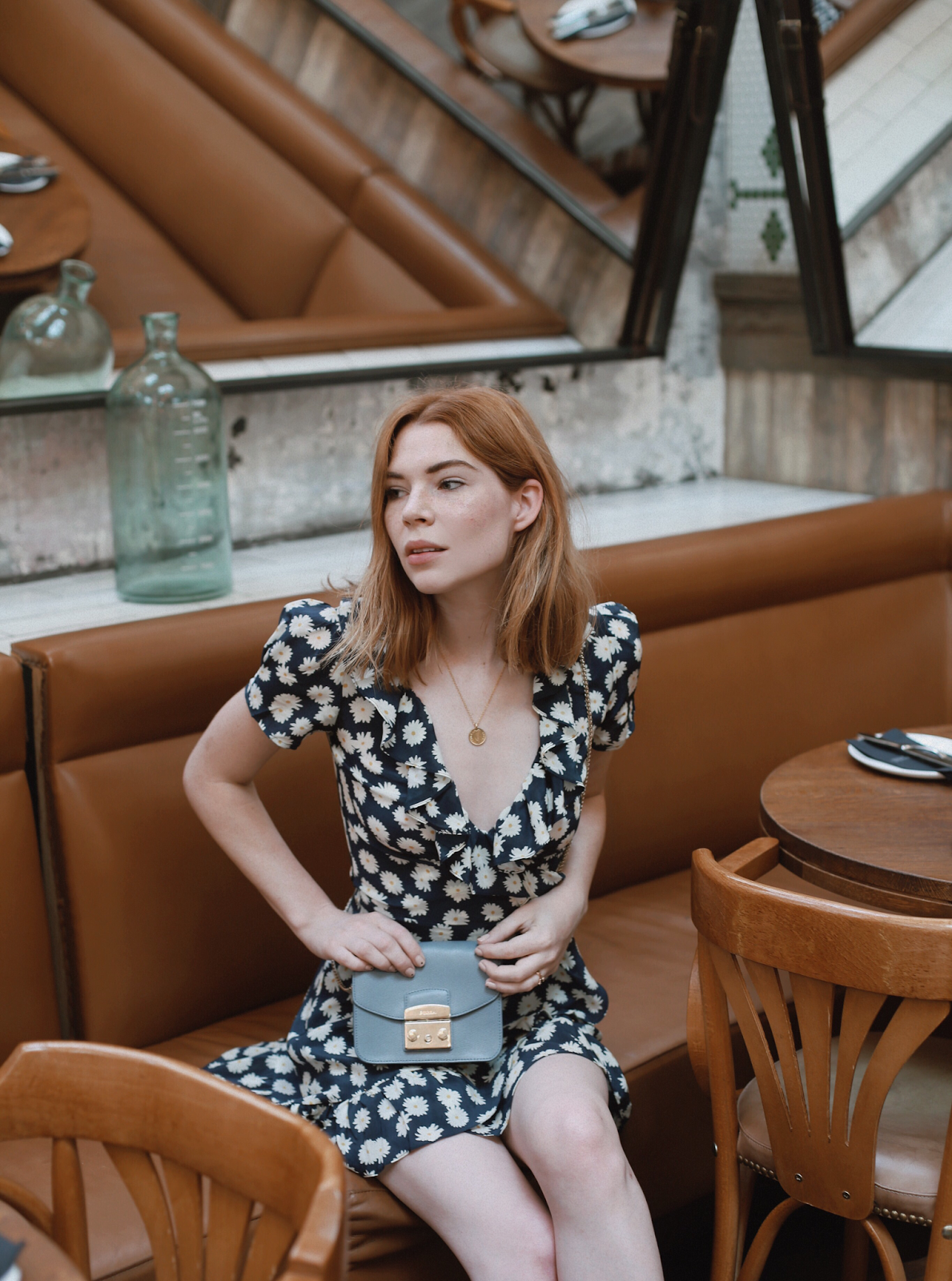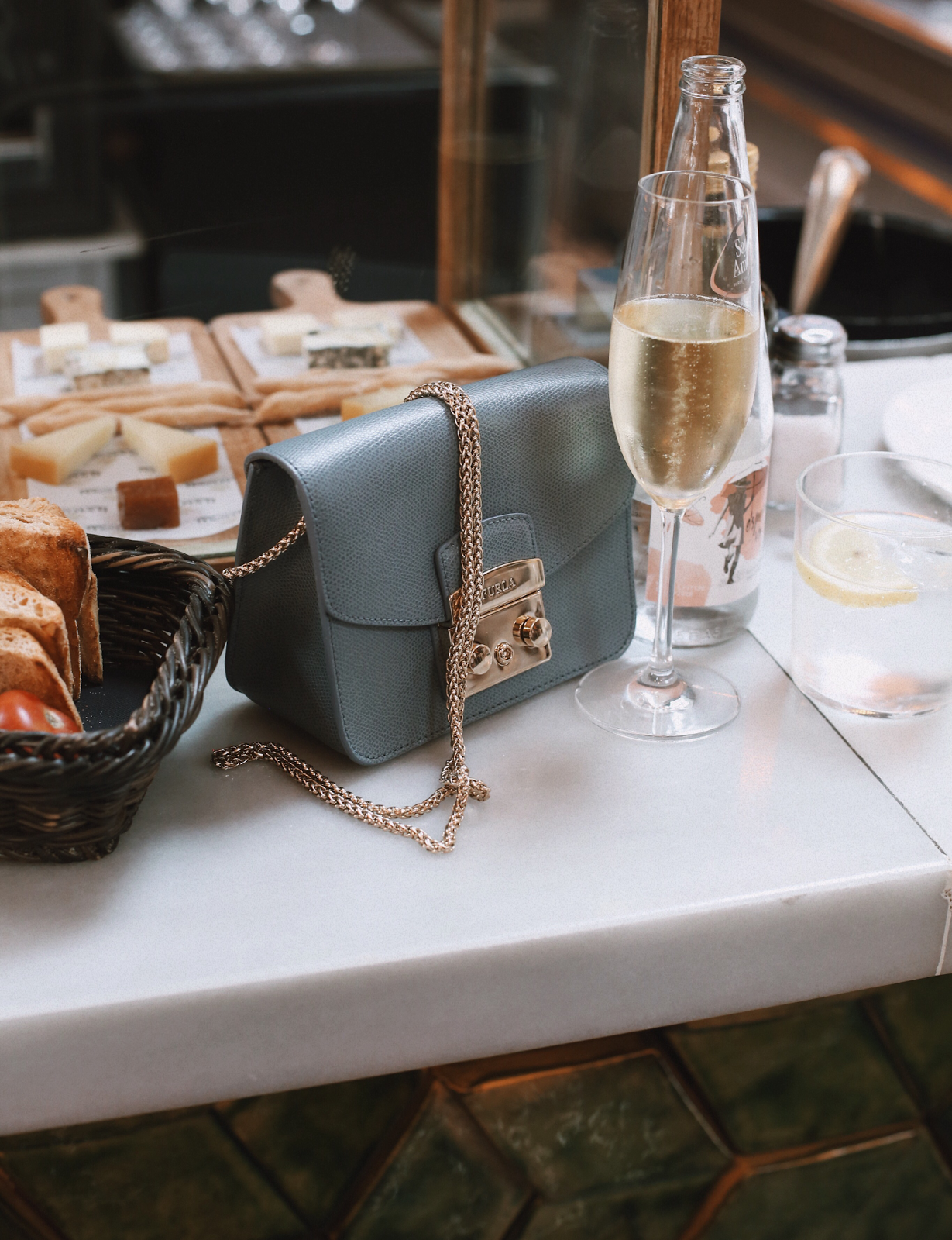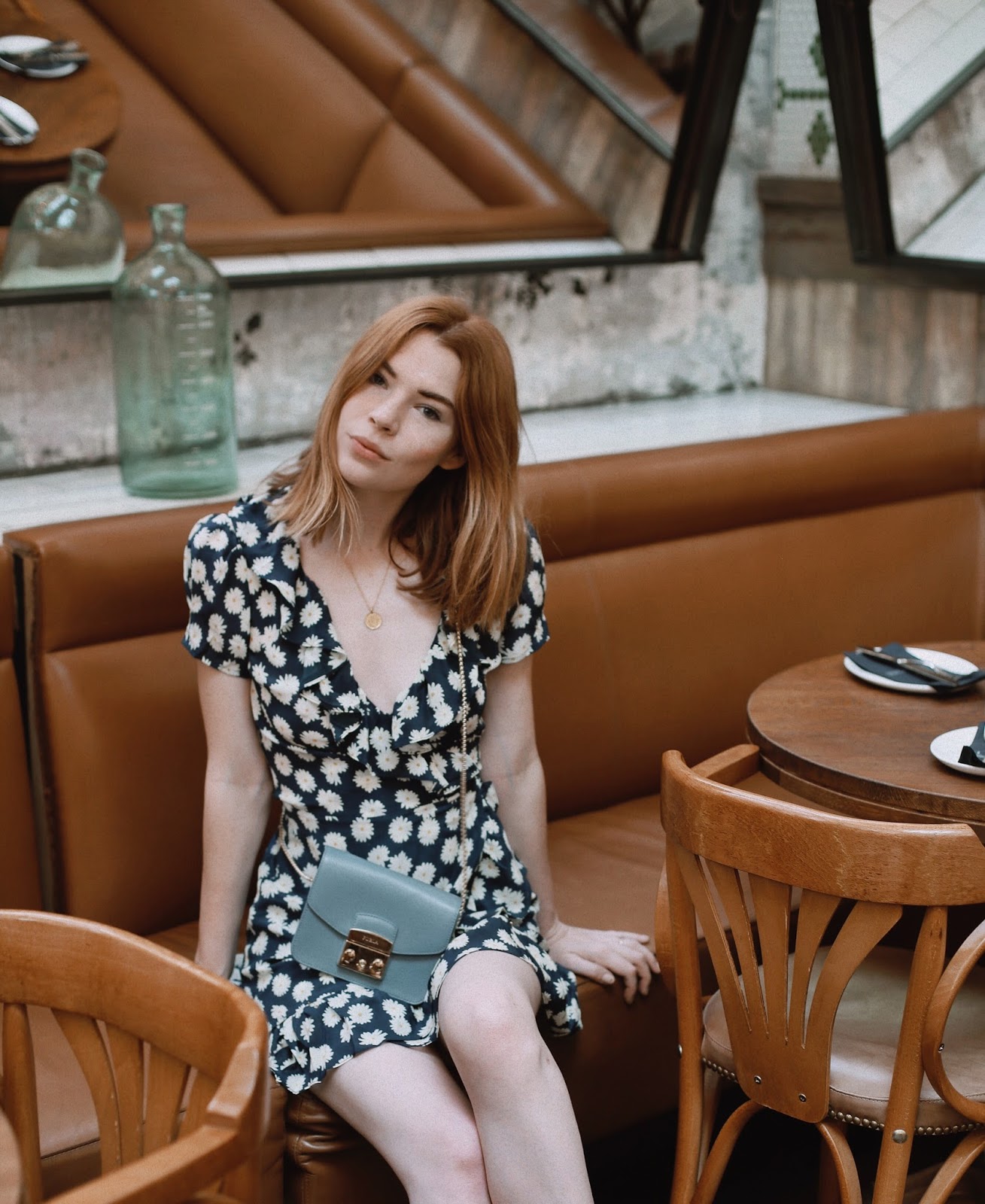 This post sponsored by Furla – all opinions expressed are my own.