In a little over 4 weeks, I'll be swapping this California coastal cliff view for a different view – a windy clifftop in Scotland, with the cold sea crashing below. It's a trip I've been planning for a while, and it consists of a road trip starting all the way down in The Cotswolds, and will lead us all the way north into Scotland and back down. I've visited London before, but never ventured very far outside the city – so I need your help with suggestions. Scroll down to see the route.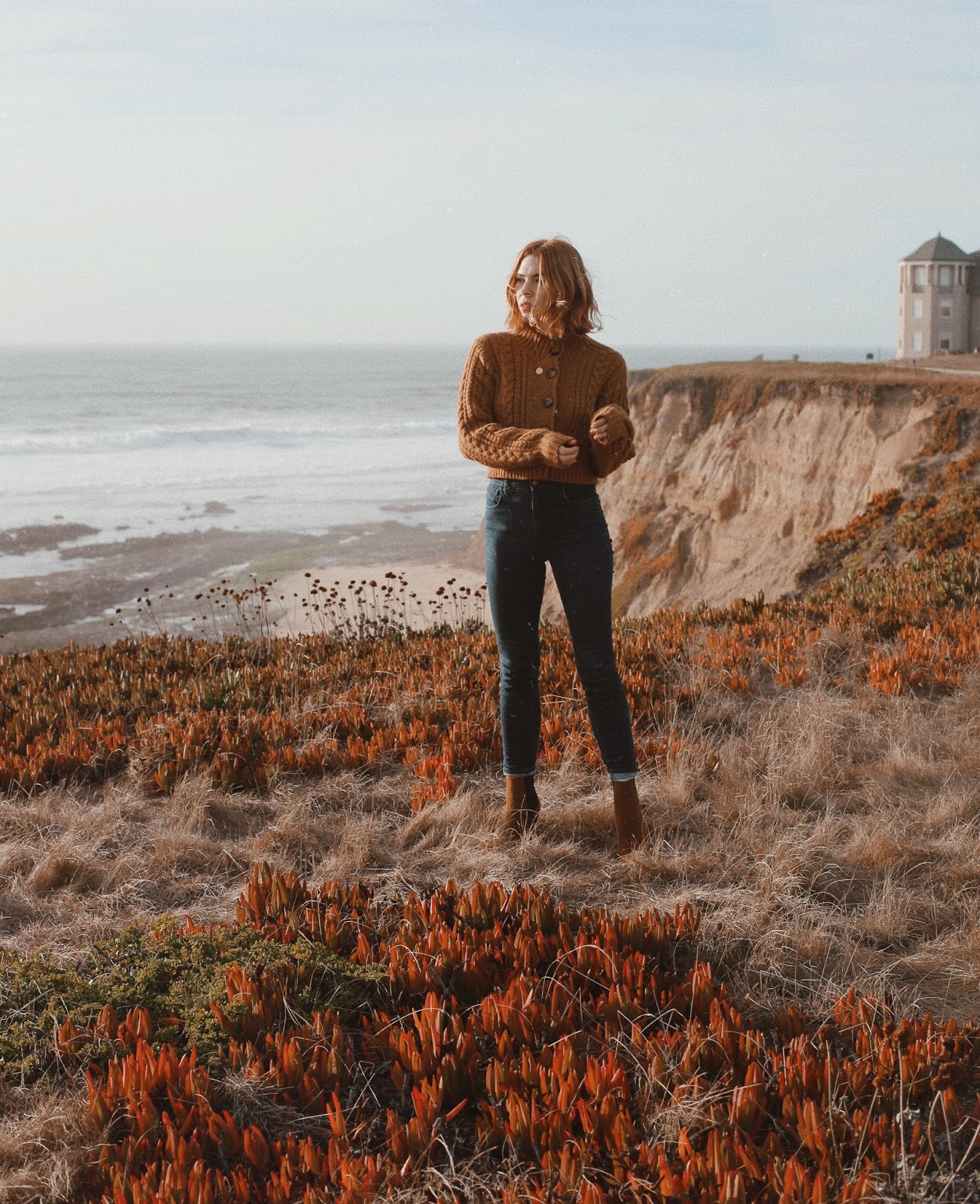 Doen Hermione Sweater / Madewell High Rise Jeans / Thrifted Boots (similar here)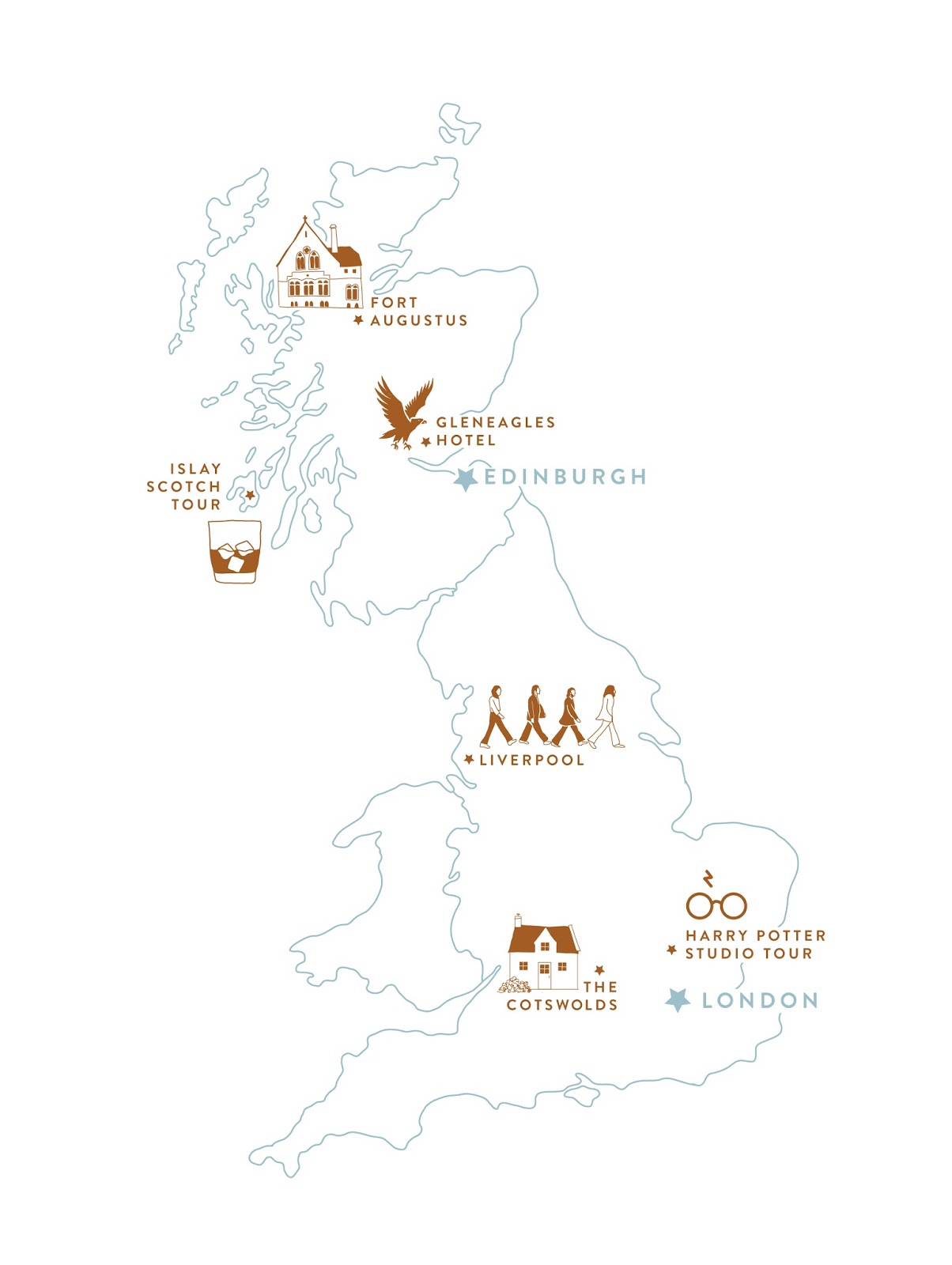 So here's the plan – and the intended stops. But I need your help with what to do during the day, pitstops to make along the way, or tips for driving in the UK, as it will be our first time. Between each of these stops, we're looking to stop for lunches and chances to stretch our legs, so even if it isn't on the map, if it's along the way we're keen to hear about it!
The Cotswolds / Oxfordshire
We'll be starting out with landing at Heathrow airport, and immediately driving to the Cotswolds, stopping in Twickenham for a pint here. We're staying in Oxfordshire for a few days, and want to explore the area. Any recs?
Liverpool
After our two days in the Cotswolds, we'll be heading to Liverpool for a quick stop, and just one night. We want to do a museum and a lot of walking, and a lot of eating. Beatles, The Titanic – what exhibits, experiences, or pubs do you recommend?
Gleneagles Hotel
Ok, this part of the trip is pretty booked, as we will be staying at the Gleneagles Hotel (here), and doing activities centered around the beautiful property. Horses, falcons, scotch, and lots of baths. But on the drive from Liverpool, is there anywhere in between we should stop?
Fort Augustus / Loch Ness
After our two leisurely days at Gleneagles, we'll be headed further north to Fort Augustus, and staying in a castle-like Abbey for 3 days. We want to try to get out to Islay to do a scotch tour, but perhaps there are other day activities in the area? Let us know!
Harry Potter Studio Tour (here)
AH! I can't tell you how excited I am about this part. Because it has to happen on our last day of the trip, we HAVE to get to the area quickly after the castle. So we have an 8 hour drive down to the area, and then will stay nearby. Any tips for getting photos at the studio tour? Your favorite part? Or maybe a pit stop for a great lunch in between Loch Ness and this area?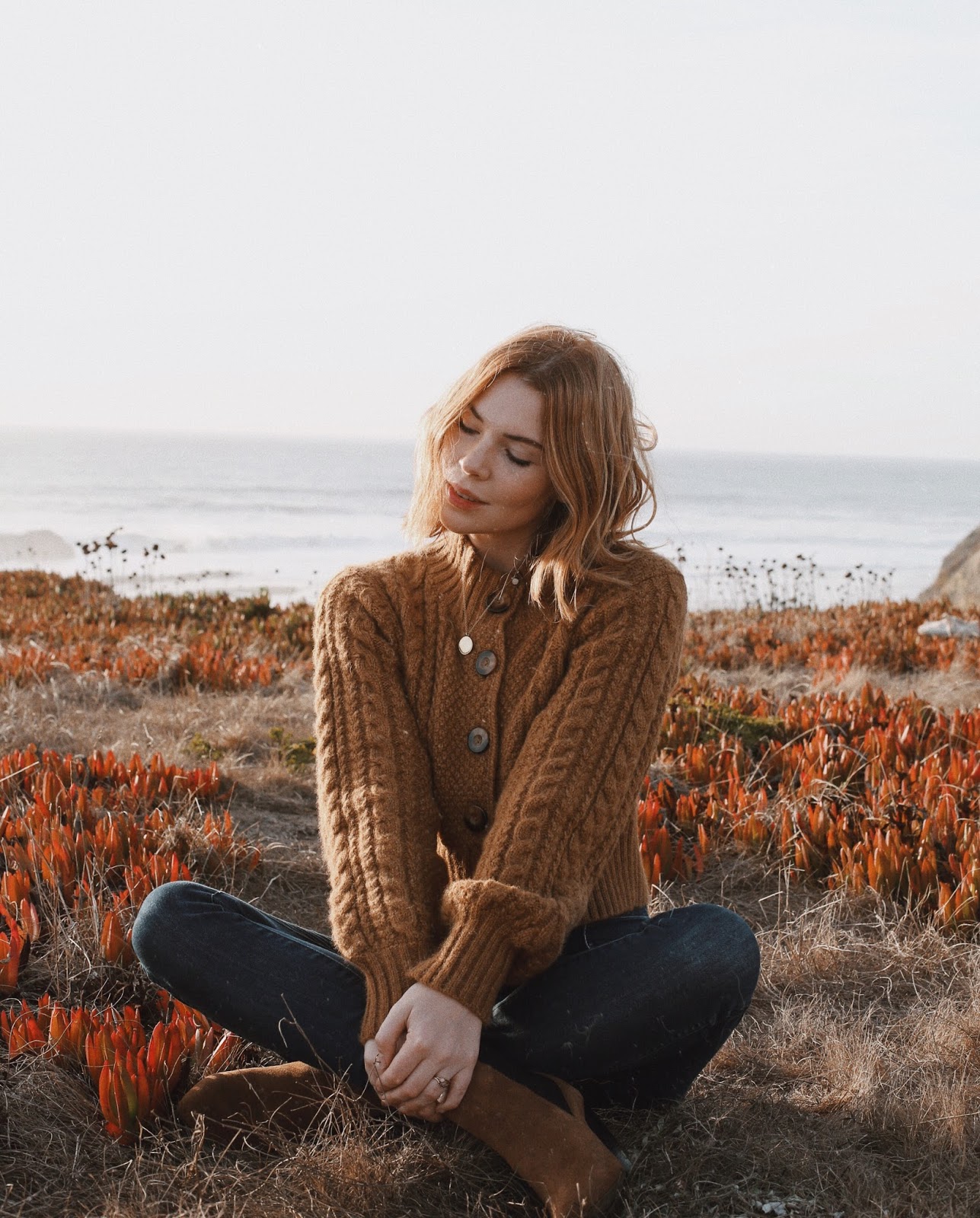 Map Illustration by Coast to Coast Studio