There's nothing quite like the joy of finding out that two of your faaaavorite brands have teamed up. In quite possibly the best marriage ever, my favorite stationary and paper goods company – Rifle Paper Co. – and my new favorite French skincare brand – L'Occitane – have partnered together to create the cutest and most 'grammable collection ever.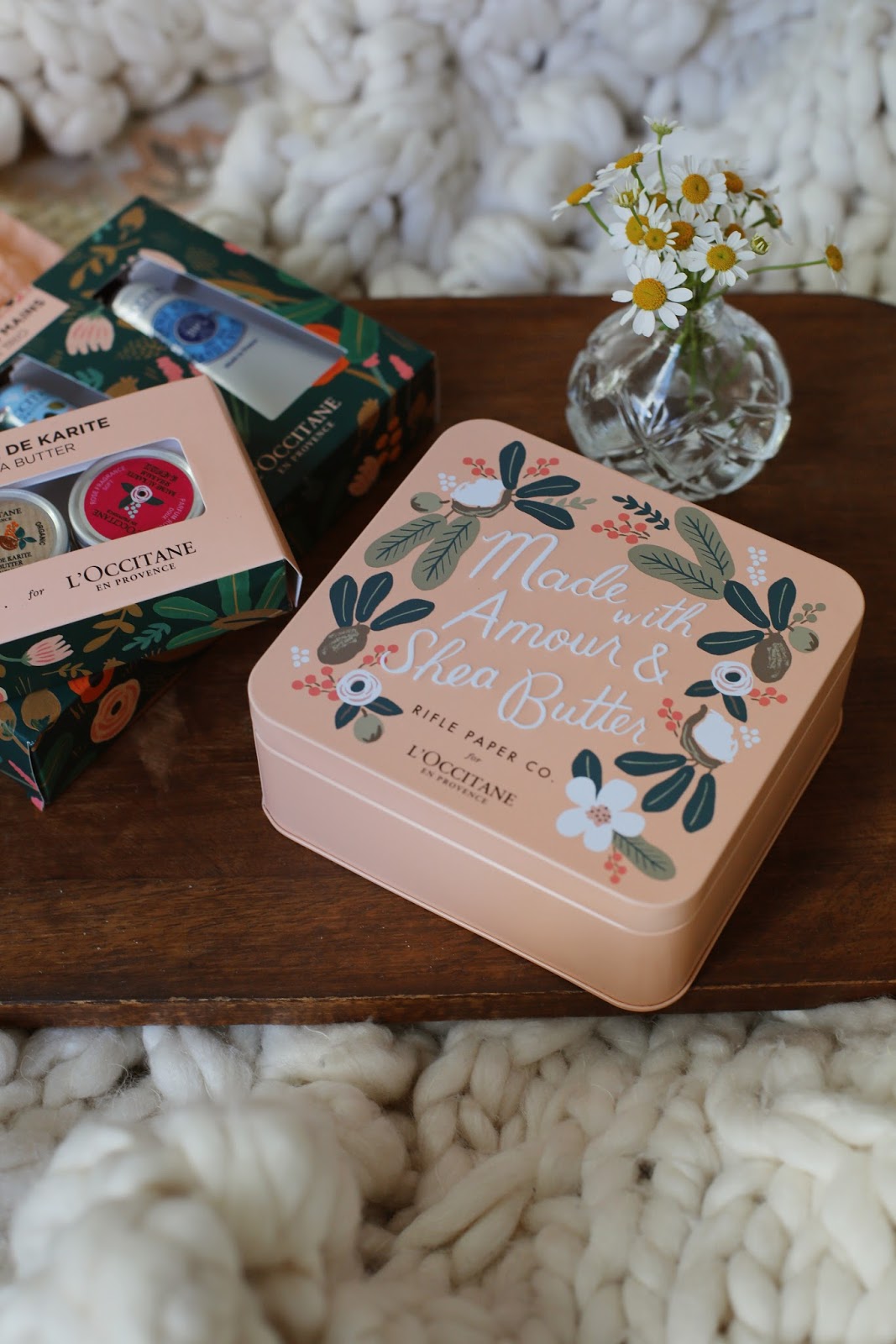 I was first properly introduced to L'Occitane this Summer. They're a brand that I've known for years, but I had the incredible opportunity to go deeper into their philosophy while on a quick trip to their HQ in Provence (see the full story here). While on the trip, I was lucky enough to meet the founder, Olivier Baussan, and to hear about the roots of the company. He took the time to talk about one of their key products – a hand cream featuring that miracle ingredient – shea butter.
Not only was I already a fan of their hand cream, I also was given the opportunity to learn about the incredible philanthropy that goes into the sourcing of their shea products (see my Provence blog for more on this!). So when I heard that they were putting out a few sets of limited edition trios with shea butter, I was excited. Even more so when I found out that the packaging was designed by Anna Bond of Rifle Paper Co.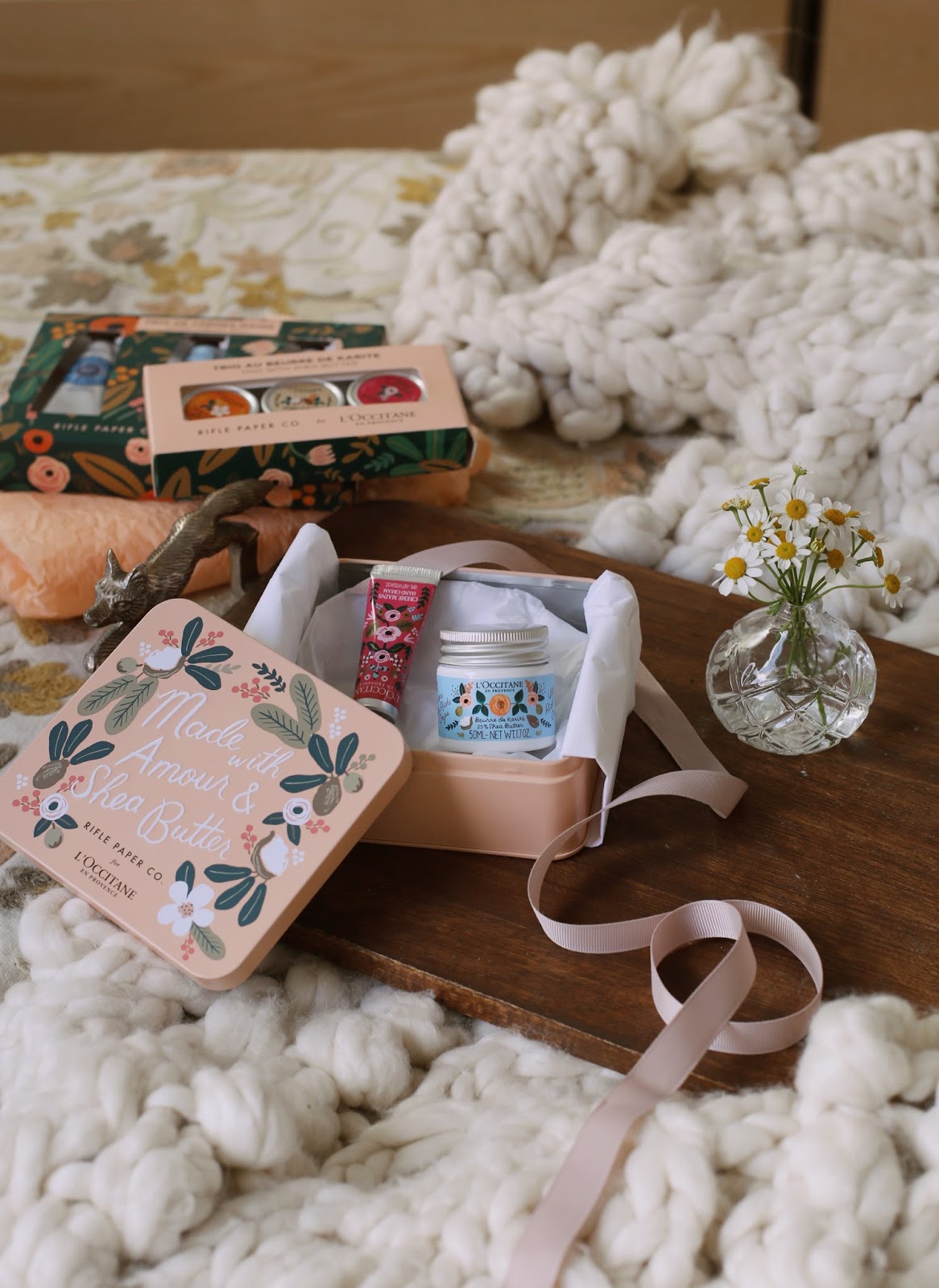 Rifle Paper Co. has been one of those companies that I've been a fan of for as long as I've been blogging. The design style is just so uniquely darling and distinct, and seeing it adorning my favorite hand creams and lotions is just about the best. The new sets that L'Occitane has put out are the Nourishing Hand Cream Trio and the Petite Shea Butter Trio – both with packaging and boxes designed by Rifle Paper Co.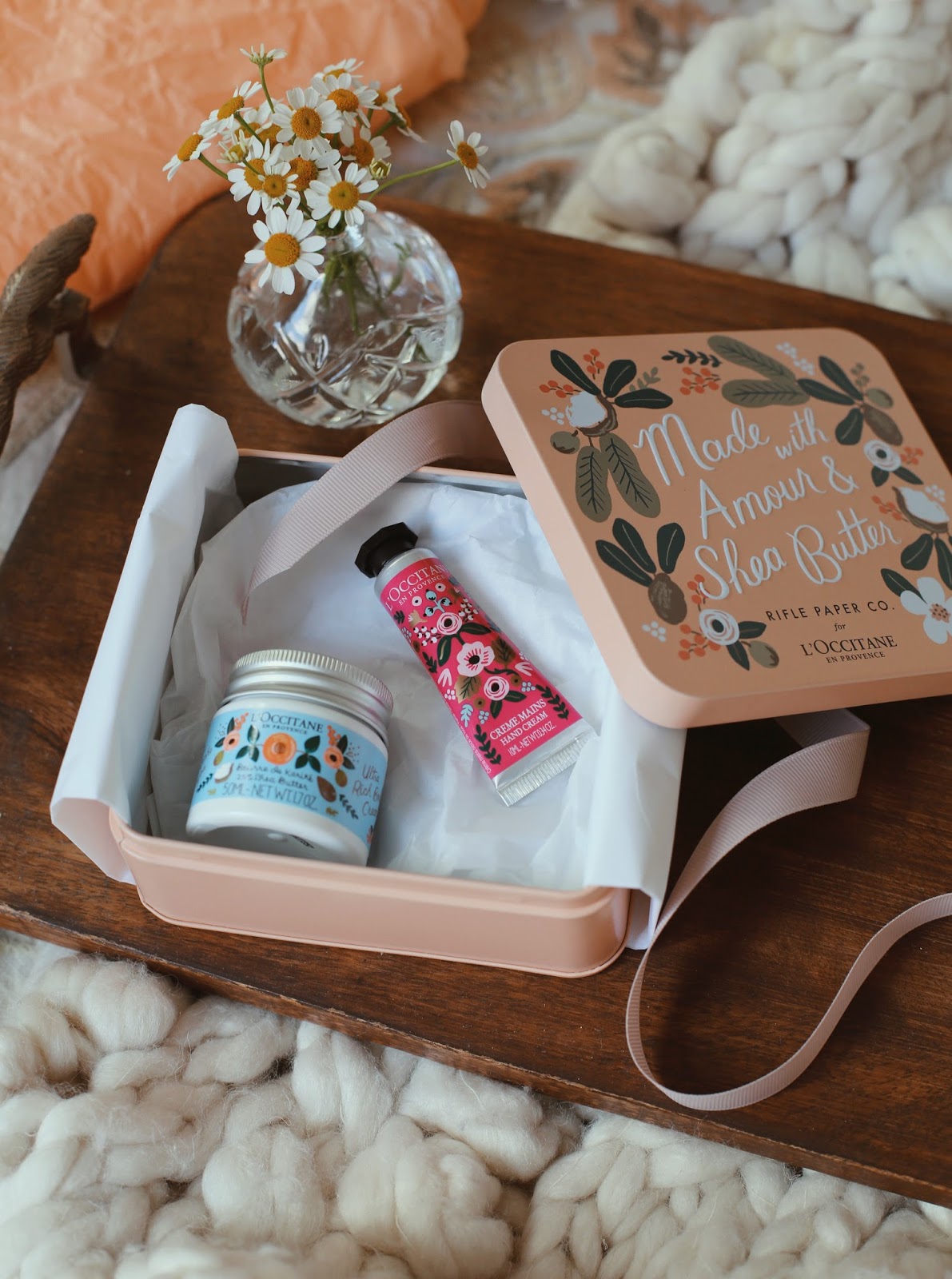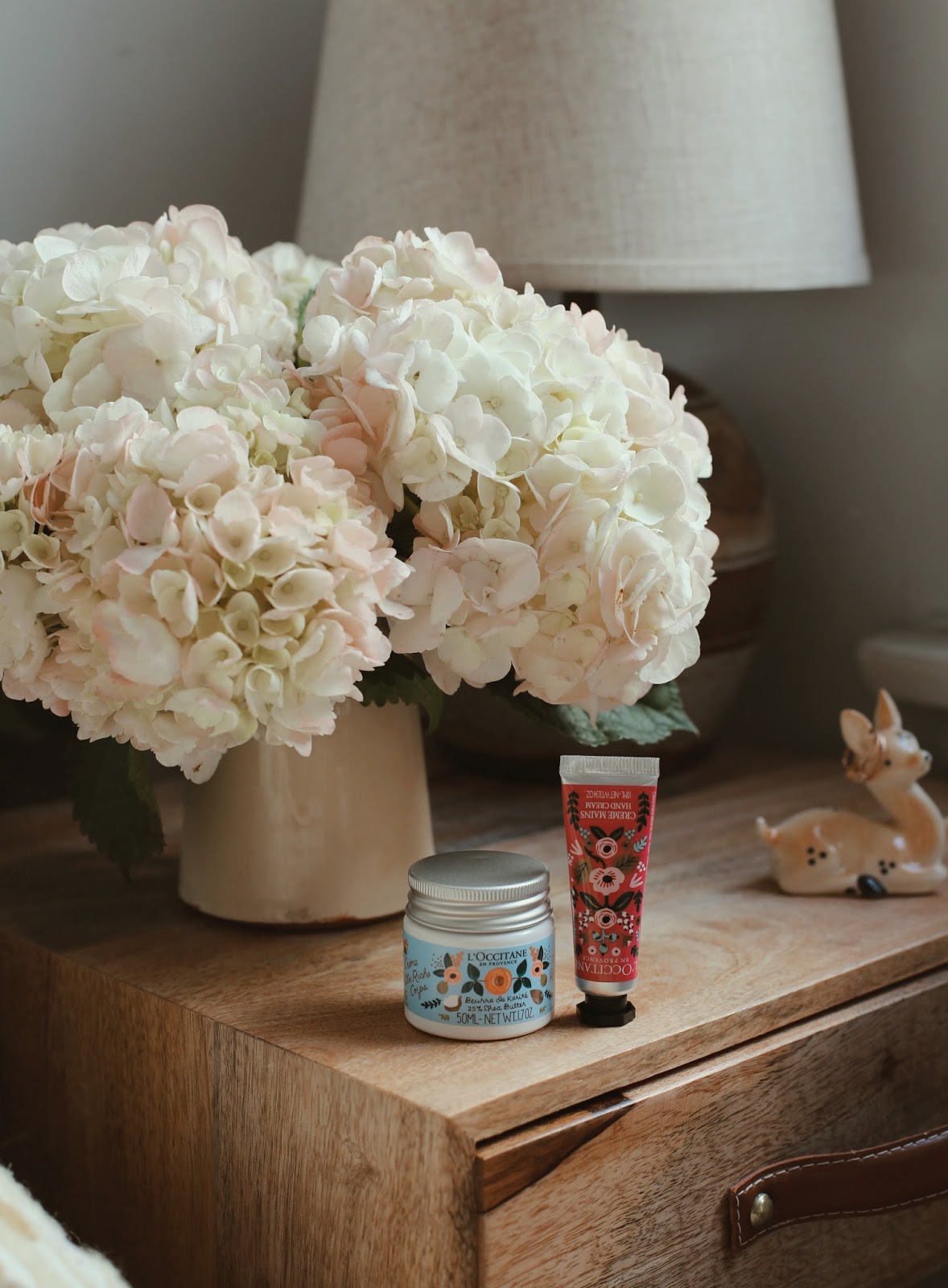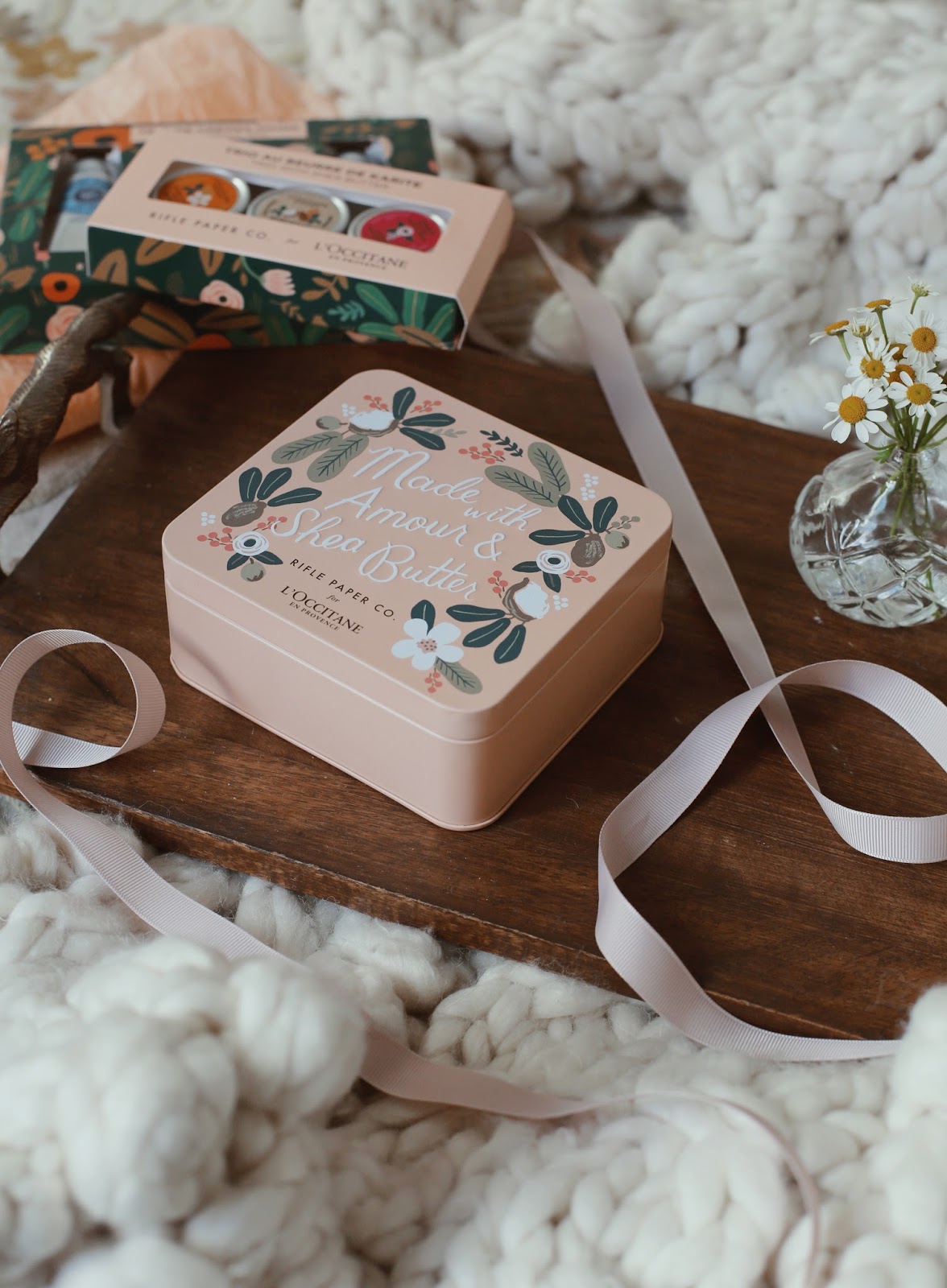 If you're like me, then you're already thinking about Holiday gifts. I have a few trips coming up right before the season begins, so I'm going to be limited on time to pick up thoughtful and chic gifts. So thank goodness for these little sets that are so cute on their own. I hardly need to grab wrapping paper for these since they're already so adorably packaged.
Plus if you know me, then you know that I love the word free. L'Occitane is offering the most adorable tin box – the Shea Butter Amour Gift – with their Rose Hand Cream and Shea Ultra Rich Cream packed inside – for free at any L'Occitane store – no purchase necessary. So exciting to be able to just get a little prezzie for free!
So go get your free gift, and happy shopping!