Just last week, right in the midst of the holiday rush, I had the opportunity to host an incredible in-store event with UGG at the Nordstrom Local location on Melrose right here in LA. It was so much fun, and so many of you came out to see the space and experience what Nordstrom Local is. I myself wasn't familiar before partnering, and now I'm a total fan of how it works!
The event was centered around UGG, and it was so cool getting to see the completely UGG-transformed space. Giant fluffy balls all over, hanging weavings, and a generally cozy atmosphere was the theme for the evening. I had a great time mixing and mingling around with everyone there, and taking copious boomerangs with the decor. Such a fun night!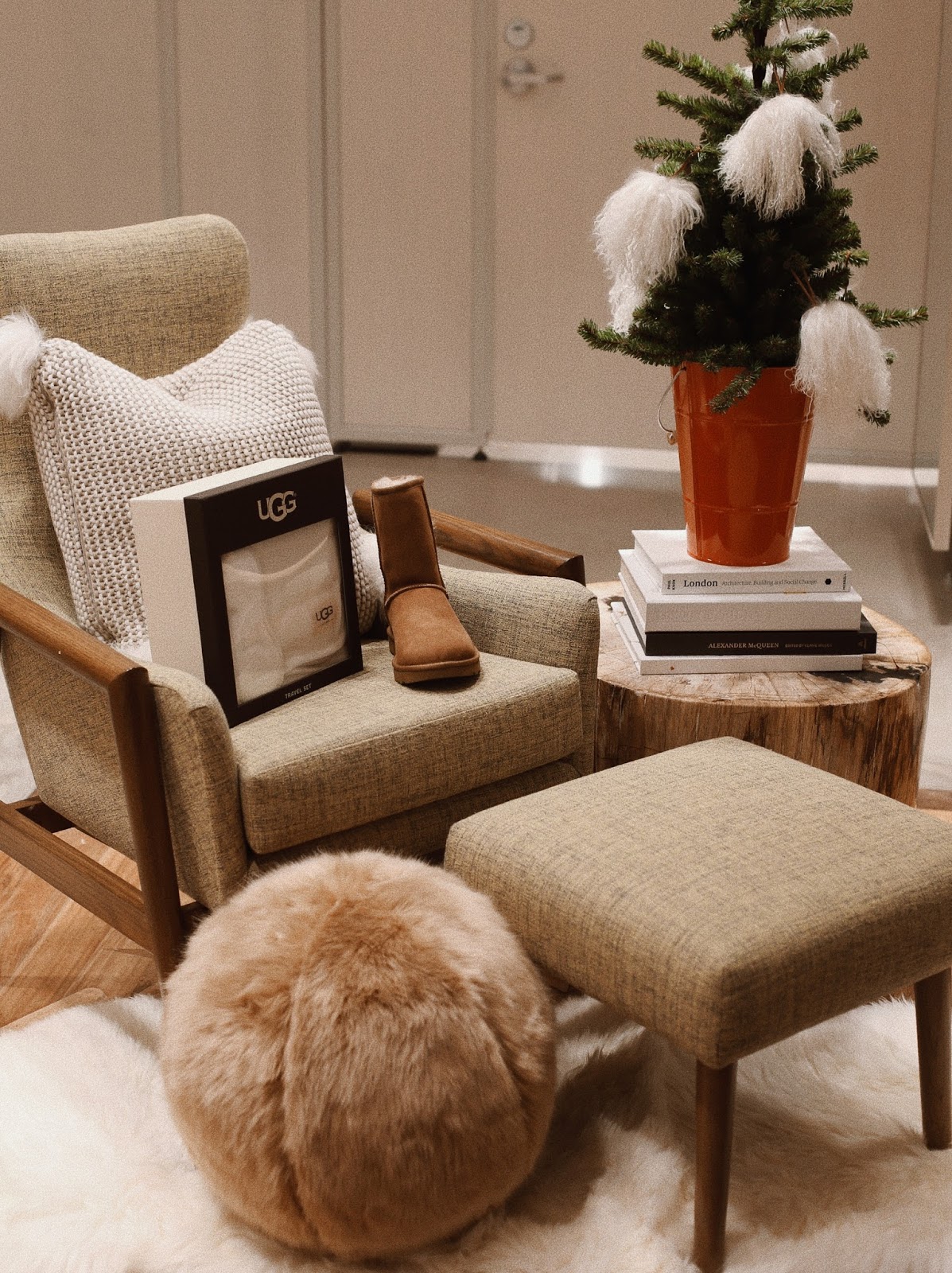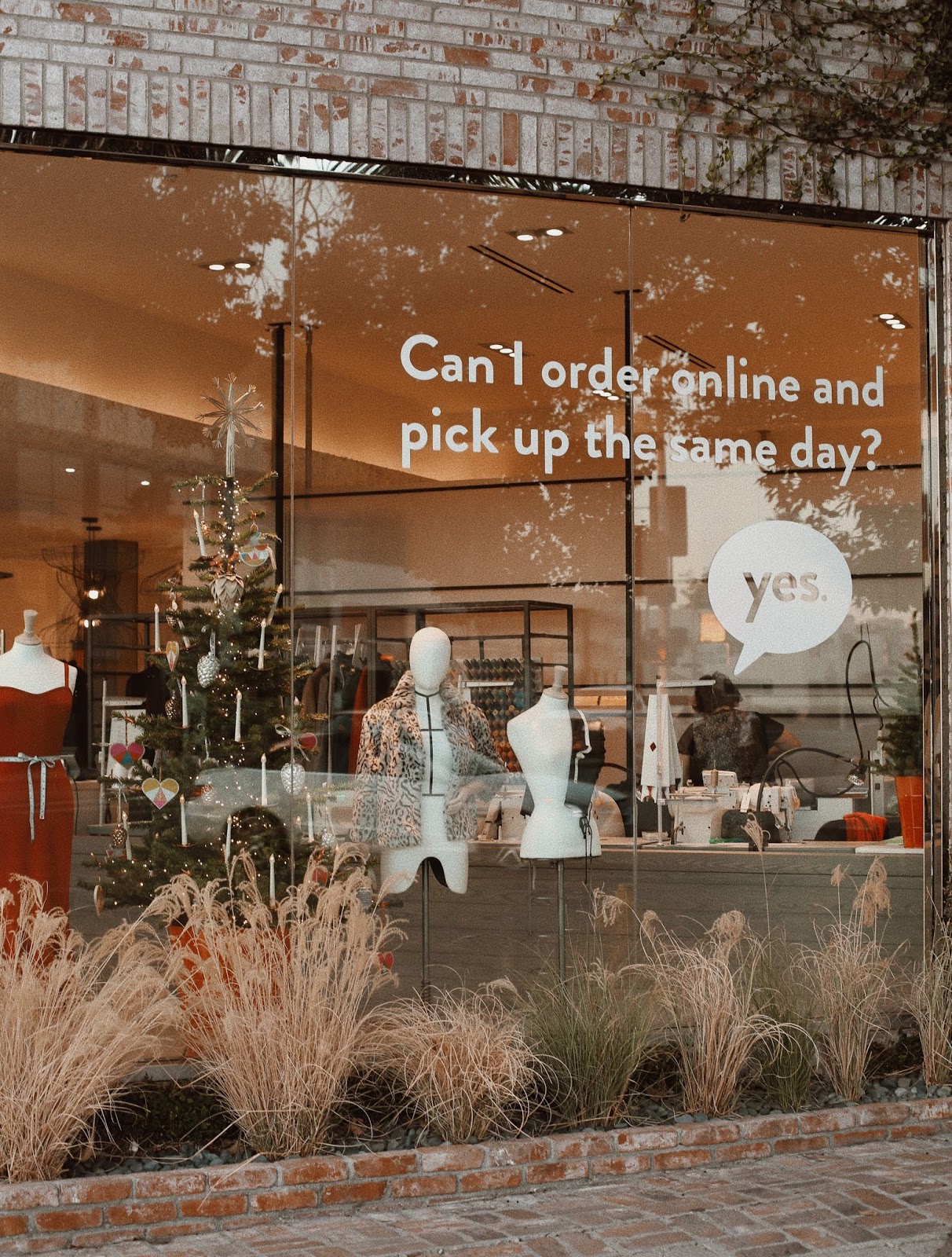 But the coolest thing was getting to introduce you guys to just what Nordstrom Local is. Rather than a traditional department store, Nordstrom Local is more of a one stop spot for locals in the area. They don't stock merchandise in-store, but rather are meant for you to be able to place an order online, and be able to pick it up the same day at a more intimate environment. They send drivers out every hour to all the Nordstrom locations to pick your treasures up for you, so you can place an order on your lunch break, and stop in after work to scoop it up. Or, you can pop into the store and work with one of their stylists, and have the items chosen shipped directly to your house. So simple, and so chic.
They even offer alterations and a nail bar on site! I love the idea of how convenient this is, especially during busier times of the year. It would be the perfect solution if, let's say – you realized you forgot it was your friend's birthday. You could choose an item, have it wrapped up, and pick it up all in the same day on your way to the party – no one has to know you didn't plan ahead.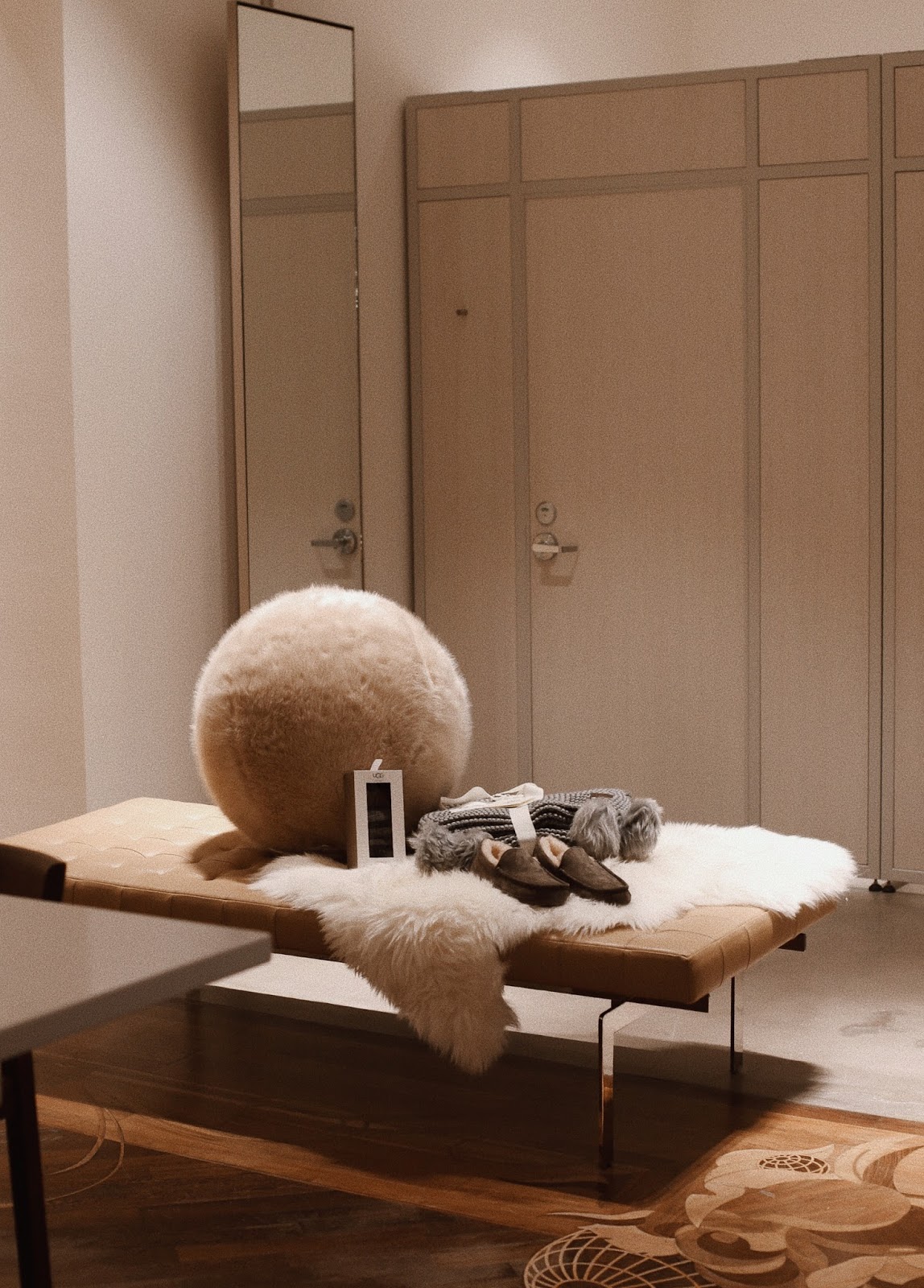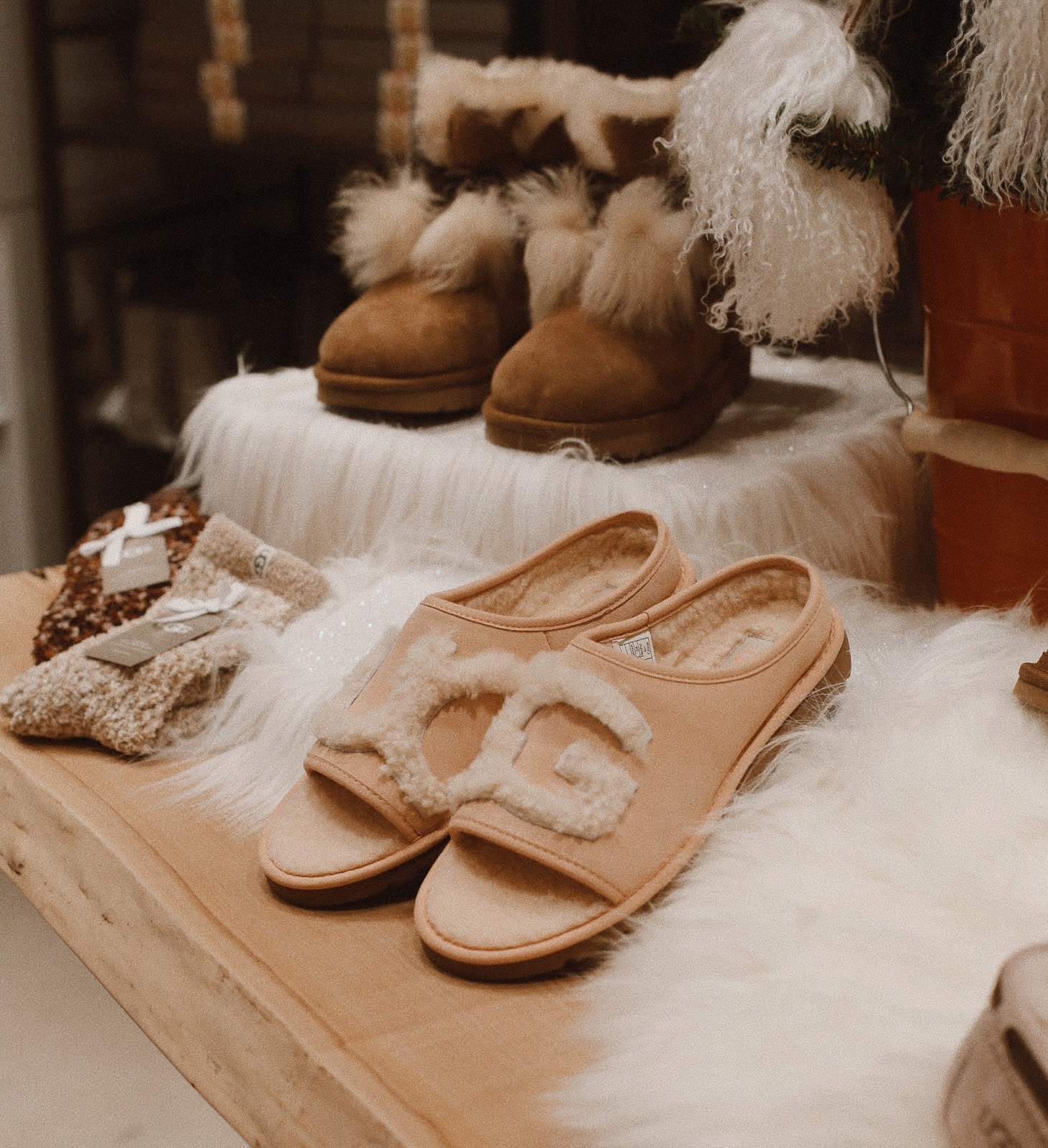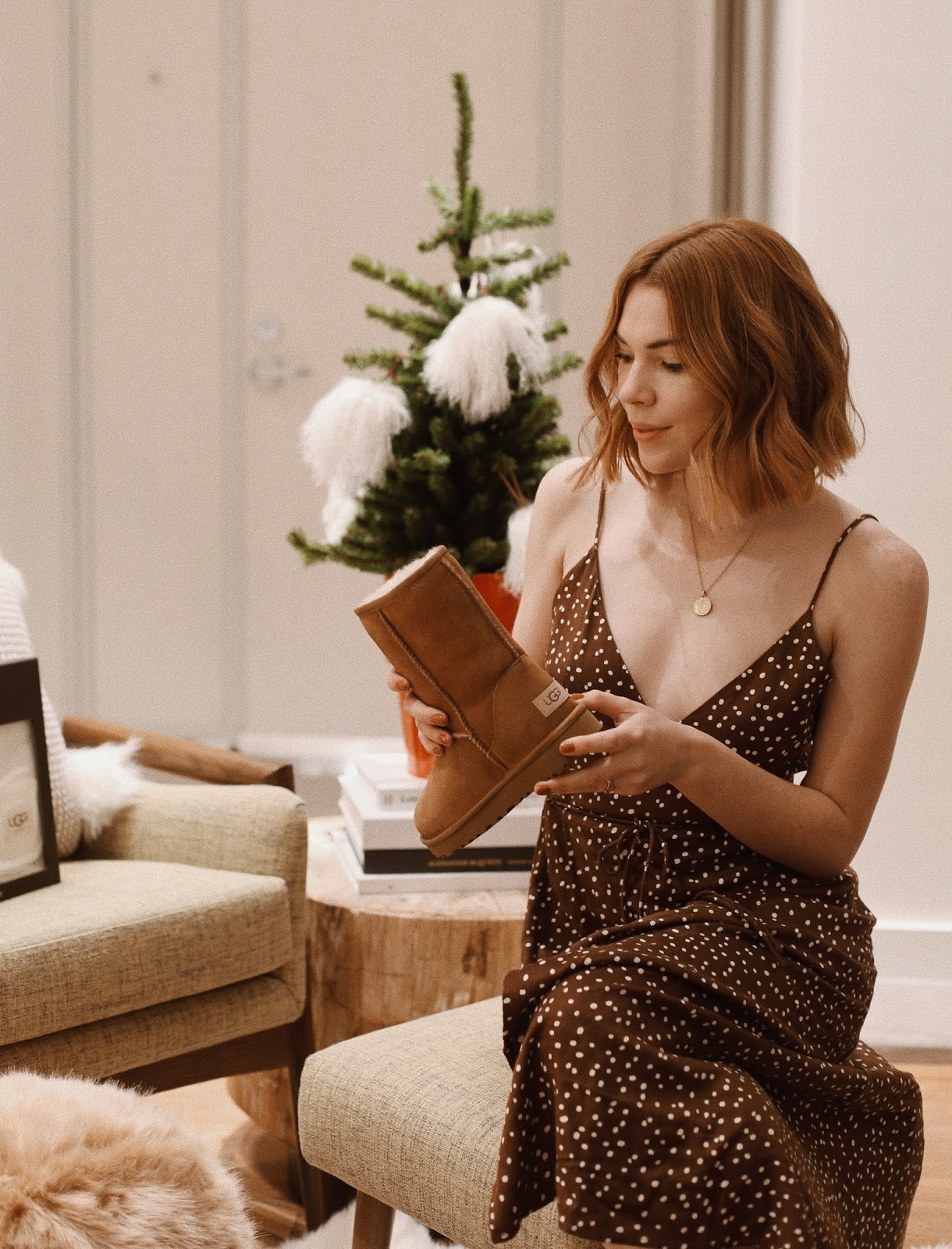 I had so much fun at the event and partnering with UGG for this experience. Being able to hand out gift cards to you guys PLUS seeing you all leave with your new UGG slippers? I felt like a real life Santa Claus. If you weren't able to make it out this time, make sure to check out Nordstrom Local and start shopping like a pro!