I have dark circles under my eyes, and pretty much always have. Even in photos of me as a child, I have a noticeable darkness under my eyes in almost every picture. And while it's just how I was born, I have learned over the years different ways to help reduce their appearance. I'm a firm believer in eye creams and treatments, so today on the blog I've rounded up a few of my favorites. So whether you're looking to combat circles like me, puffiness, or just want to look a little bit fresher, scroll down to read the story and see my picks.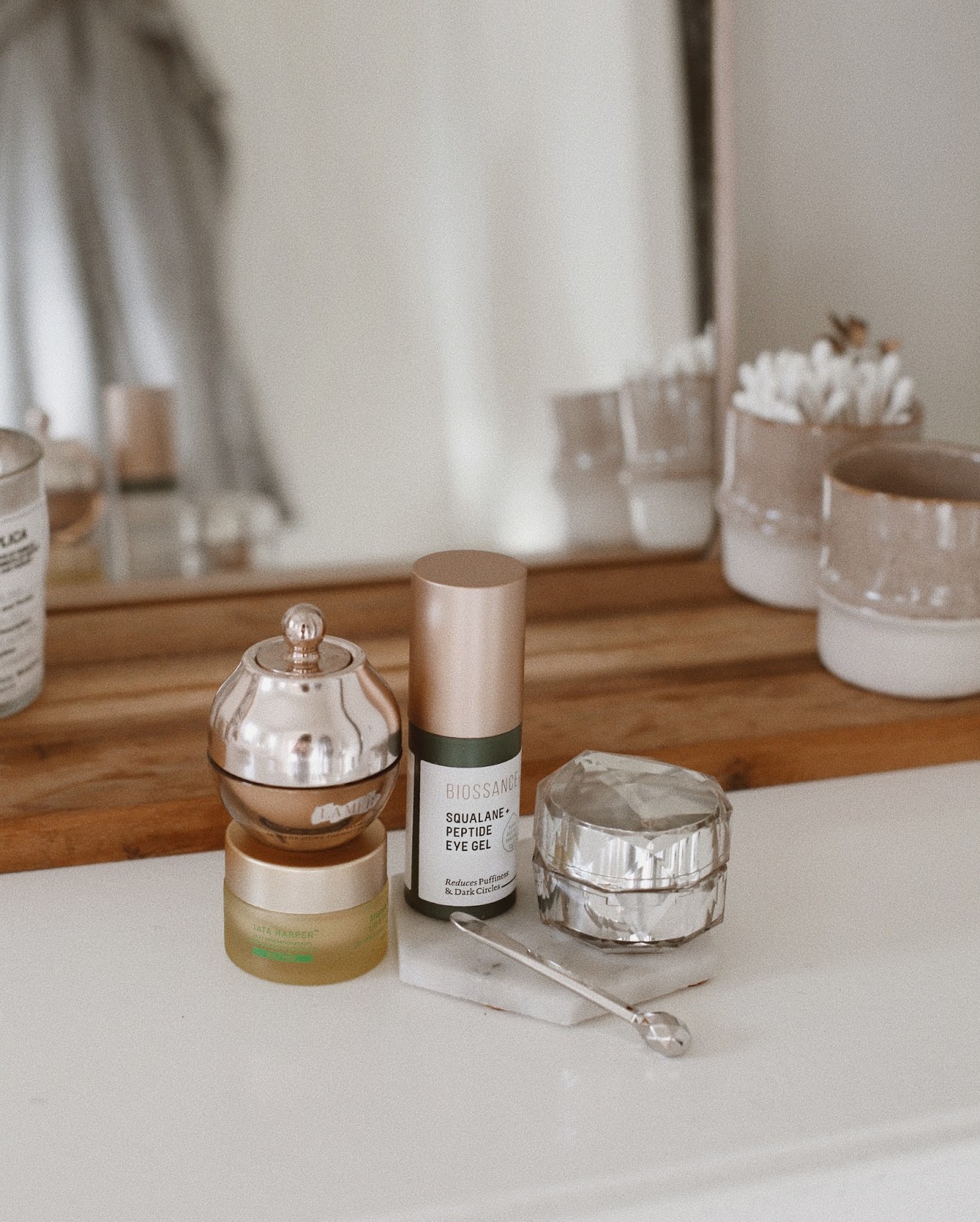 Alright, so let's get down to business. I tend to use the same 4 products in rotation, depending upon what my eyes need at the moment. Sometimes, it's to help with puffiness – you guys know I love a good cocktail + salty snacks, and if I have those late at night? I'm sure to wake up with a bit of a puff to my face. Not cute. Other times, when I've skipped out on sleep, I need some extra moisture to plump my skin back up and reduce the appearance of my circles – usually when traveling or working late.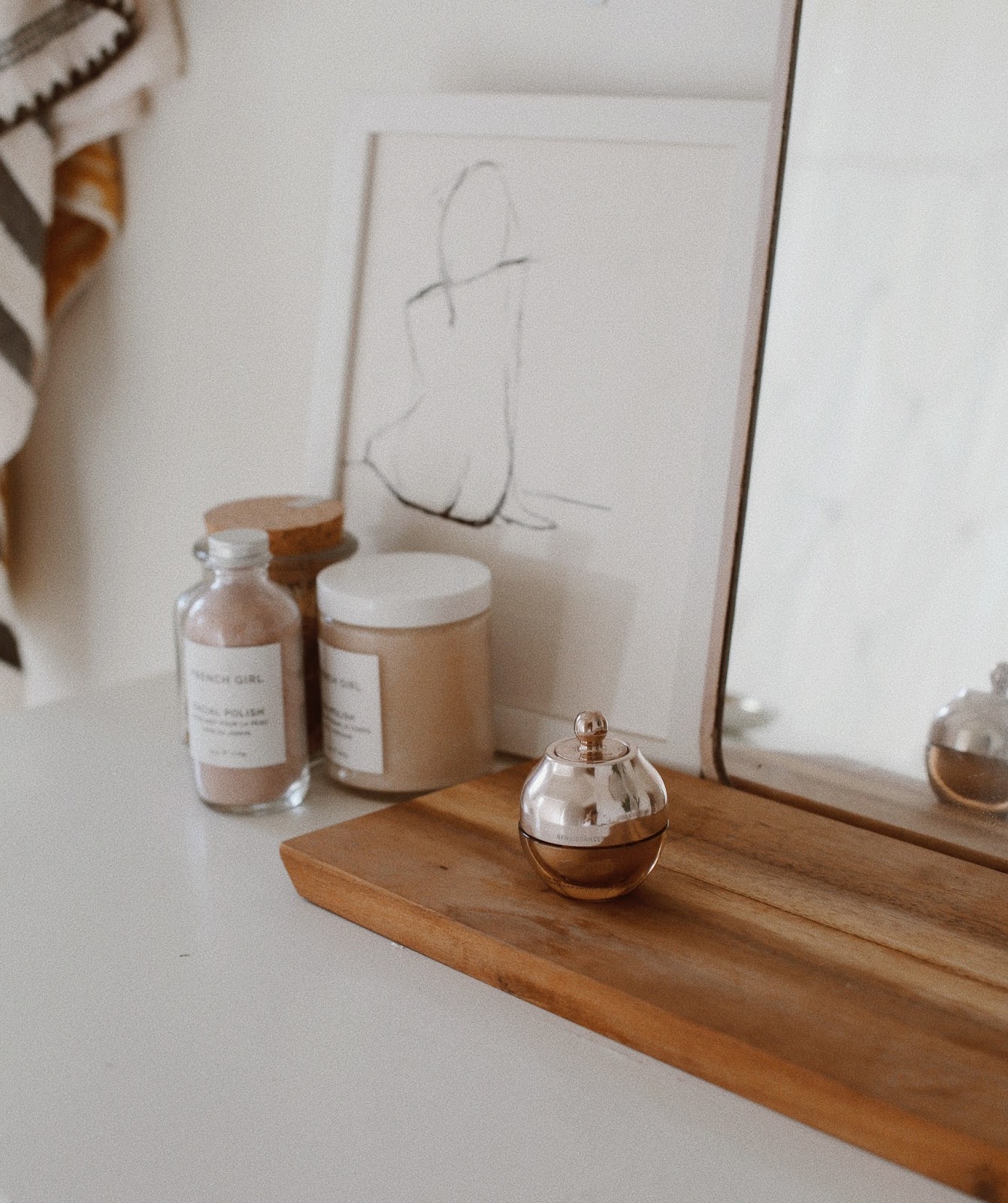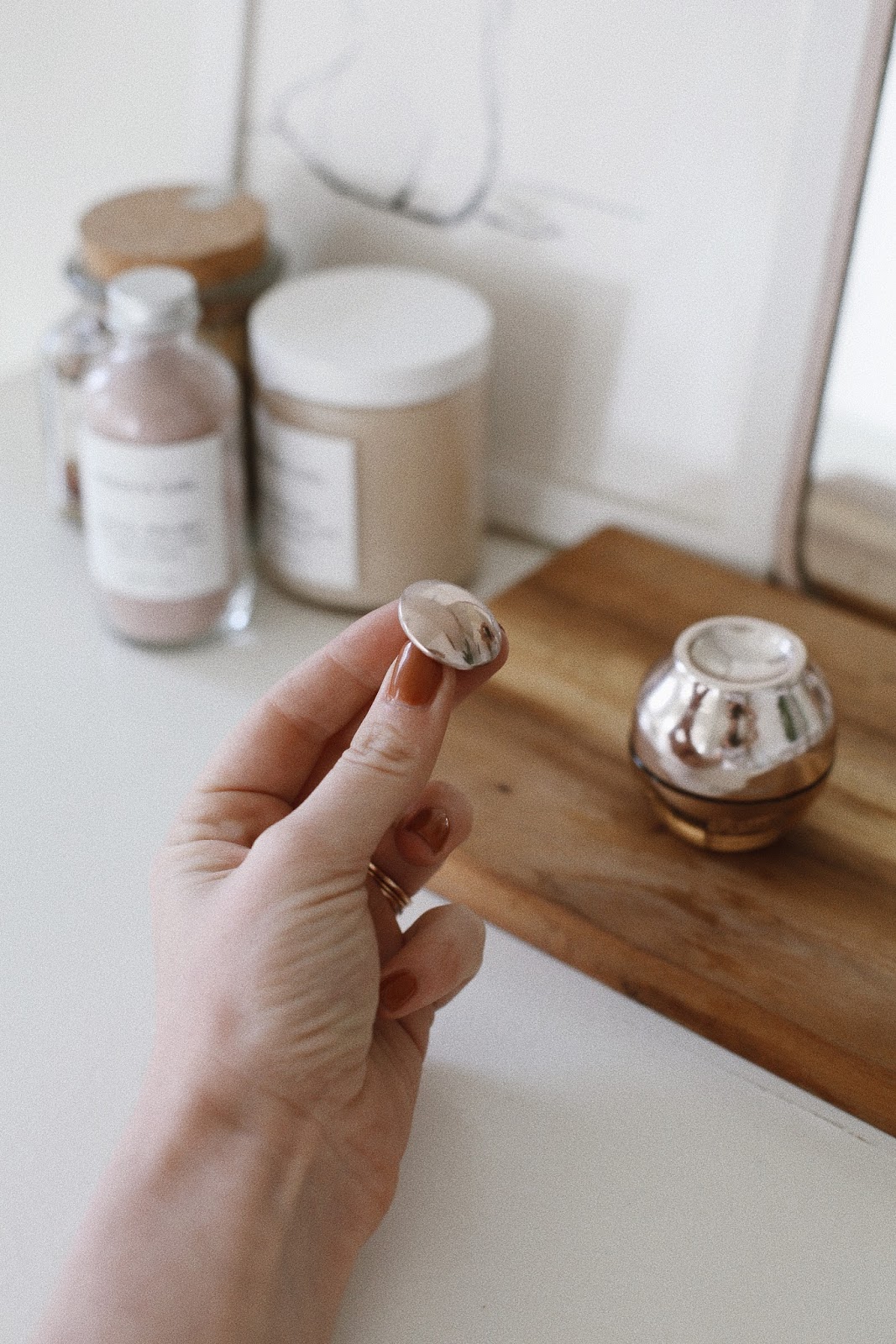 First up, is my Genaissance De La Mer Eye And Expression Cream. First things first – this one is a splurge. La Mer is never cheap, so just keep that in mind! I really do love this eye cream, but I think the biggest thing that I love about it is the little applicator that stores in the lid. It's metal, and keeps extremely cold – perfect for handling puffiness. It's soothing to just dip the applicator in the cream and gently rub it in. My secret with this eye cream (but you could do it with a much less expensive option) is to keep in fridge. It is so soothing to put on cool cream! If you're not wanting to splurge on La Mer, keep a little spoon next to whatever cream you like, and apply it with the back of the spoon. Instant soothe.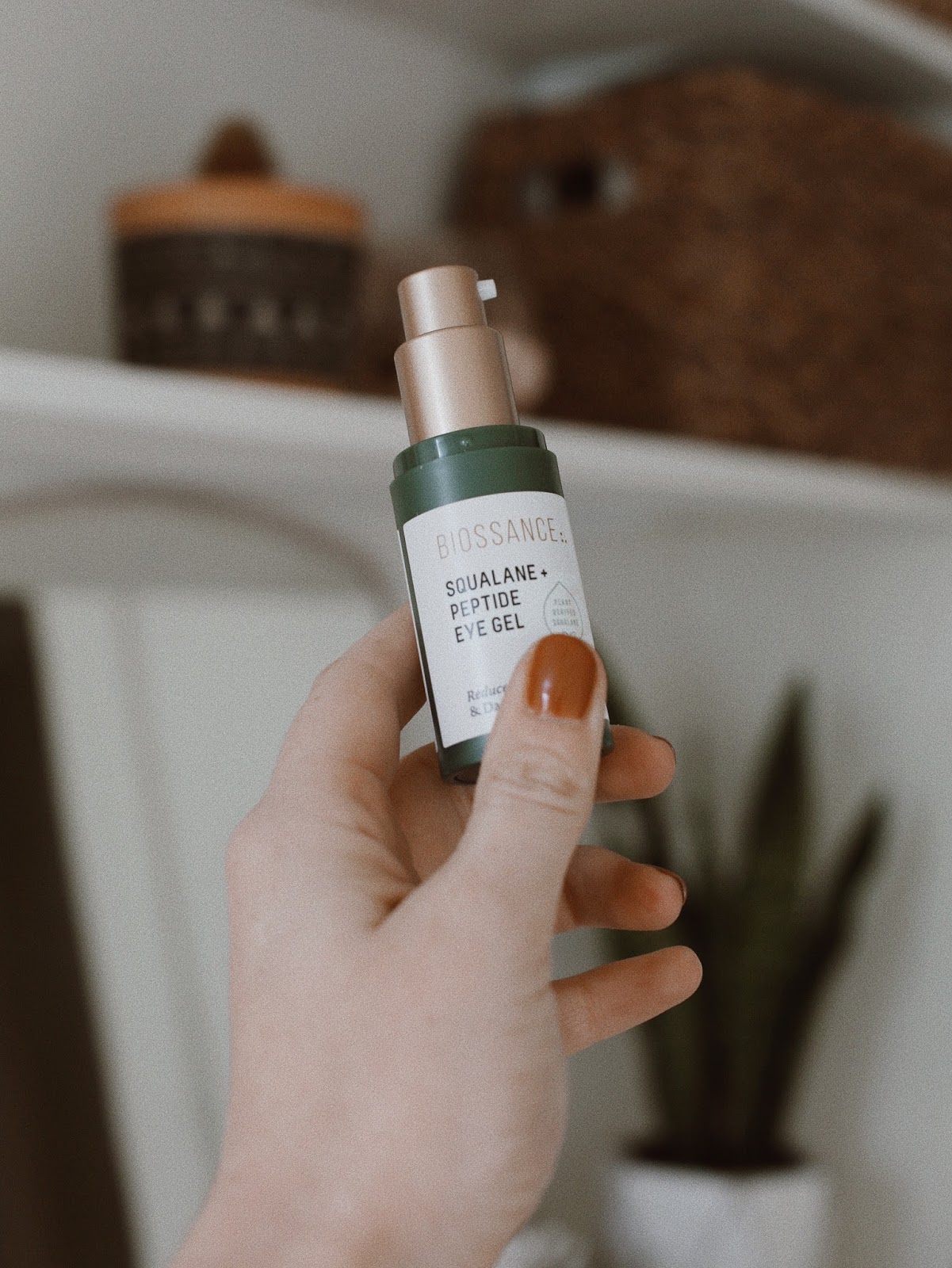 Next up – my Biossance Squalane + Peptide Eye Gel. This eye gel not only plumps my skin up, it's affordable, and the tube makes it a great choice for travel. You guys know I'm obsessed with all things Biossance, and this product is no exception. It works wonders, and over time is meant to help with reducing dark circles. Score.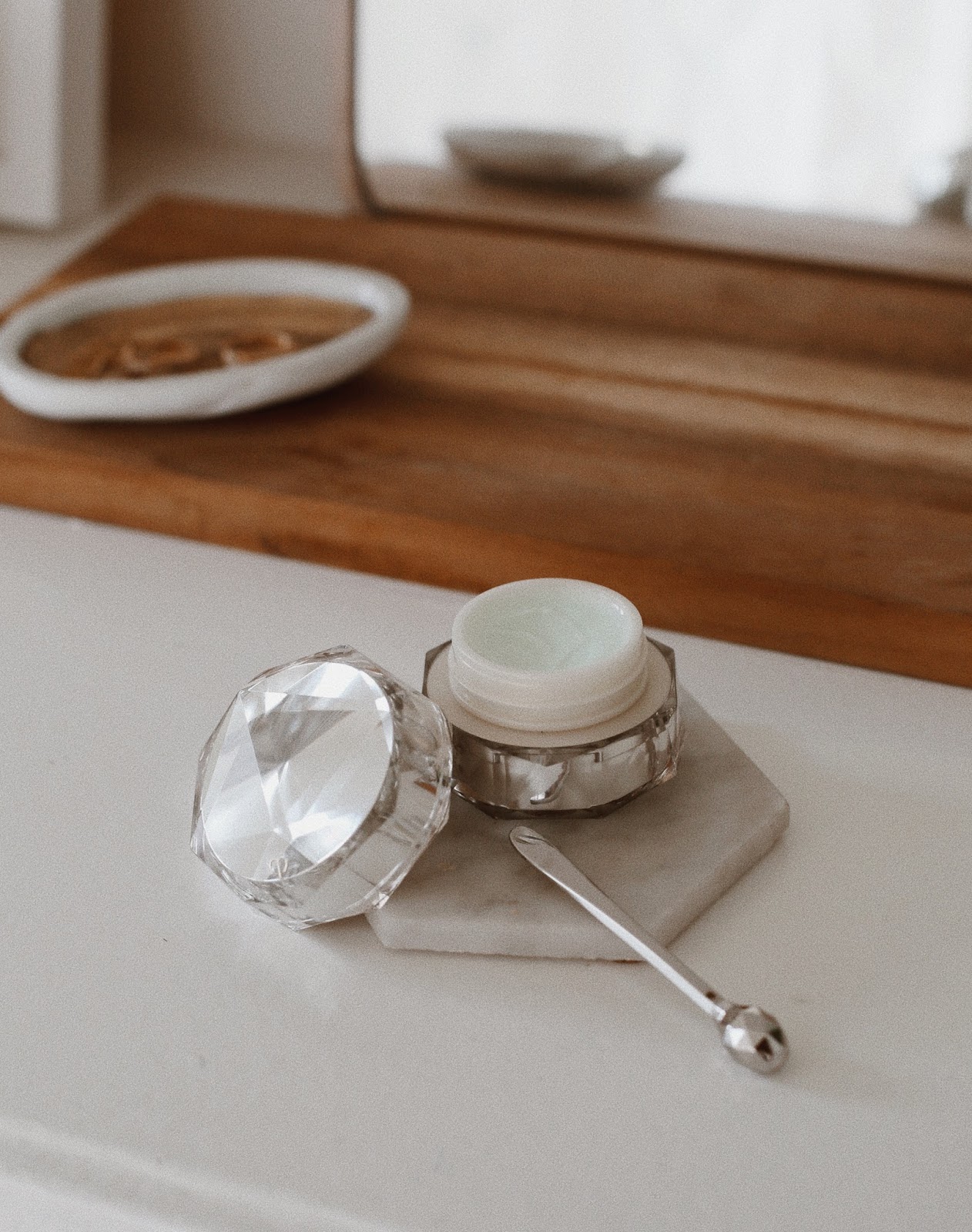 Next up is another splurge, the Cle de Peau Beaute Intensive Eye Contour Cream. I added this one to my collection about two months ago, and have been a steady fan ever since. It's a great cream for when you need more moisture, and when I recently traveled to Scotland, it was the only eye cream I packed. It's creamy, ultra hydrating, and tends to make my eyes just look and feel brighter. Bonus points for the cool packaging and little applicator stick.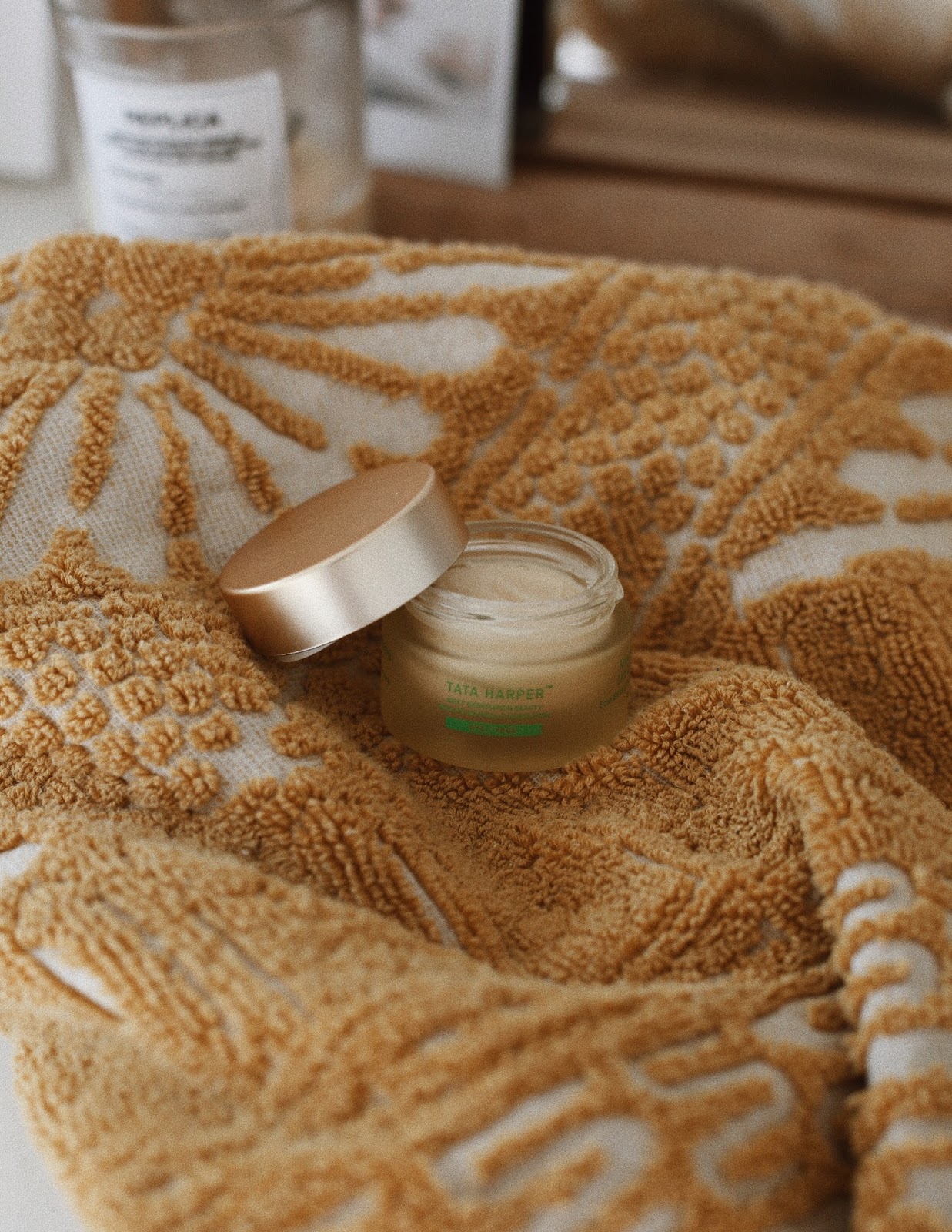 I could go on and on about this Tata Harper Boosted Contouring Eye Mask but I'll spare you the spiel. Suffice it to say, that this formula is HEAVEN. It's an all natural option, and while it's technically not an eye cream, the formula it is is actually so much better. It goes on a bit like a solid oil that just melts into your skin – but hangs on for a while. It really does feel like a mask, in that it sticks around for hours, so this is one I would recommend for at night, because you're not gonna want to apply makeup over it. I have been wearing this nightly for weeks now, and love that it really sinks into my skin and plumps it overnight. Cannot recommend it enough!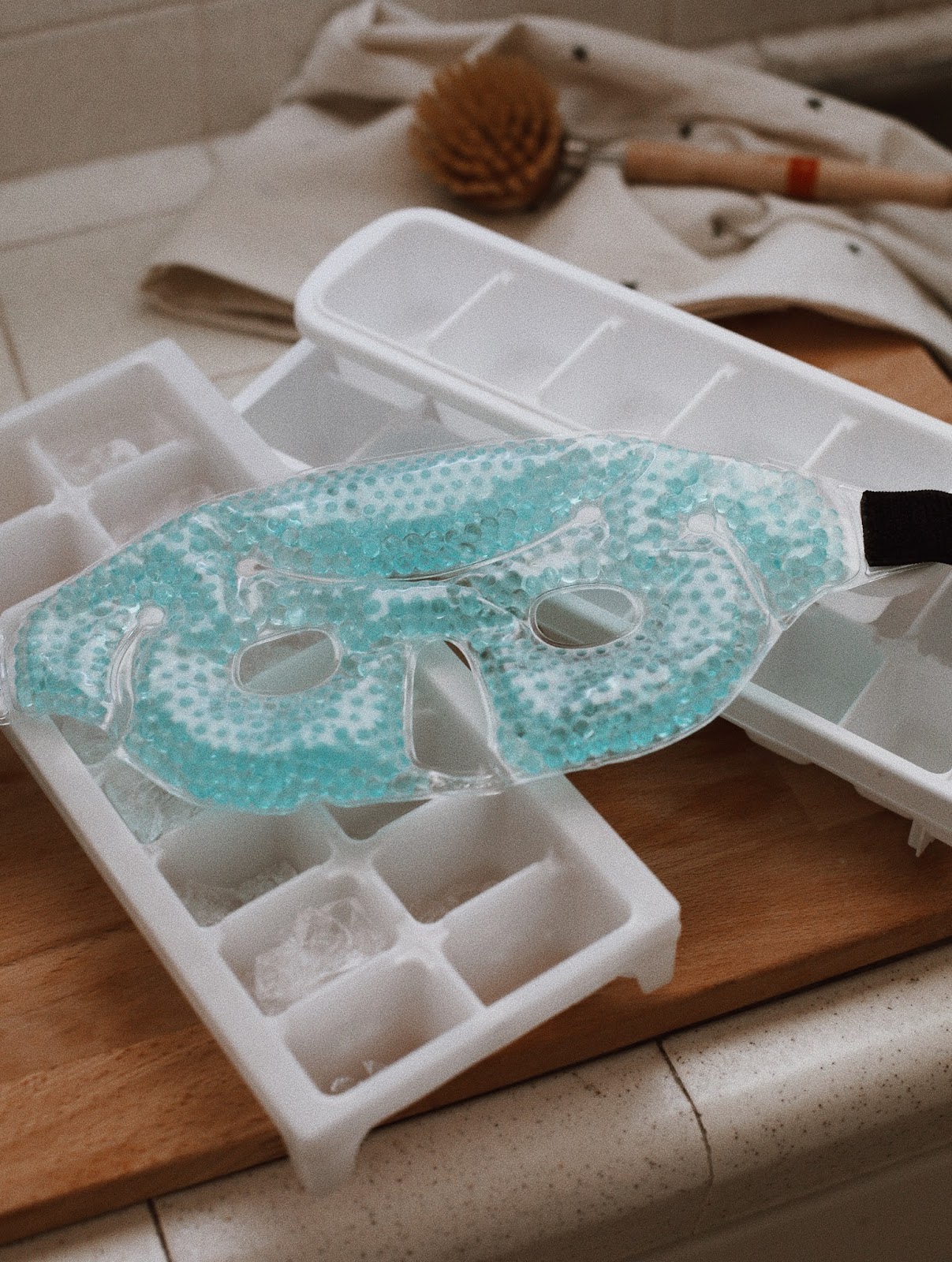 Last, but certainly not least, is this goofy Refrigerated Eye Mask that I bought on Amazon last year. If you've watched my IG stories, you've definitely spotted this strange super hero mask on mornings when my eyes are just PUFFY and hopeless. It stays in your freezer over night, and then straps on to your face with velcro. Because there are holes in it to see through, I'm able to put it on and forget that it's there while I get ready. It's really inexpensive, and both my husband and I use it weekly.