This may be an unpopular opinion, but for the most part? I don't like sneakers – on myself. I see other girls wearing them, and sure, I love how they style them, but for the most part, sneakers don't have a big place in my wardrobe. Until recently.
To clarify – I do own a few pairs of Converse All Stars, and have worn them over the years, but usually just on days where I know there will be a lot of walking. Disneyland, flea markets, even camping. And while I do like them, they tend not to be shoes I reach for when I'm planning an outfit based on anything other than lots o' walking. Again, I see other girls wearing them and looking cute as ever, but for me, I wanted something just a little different.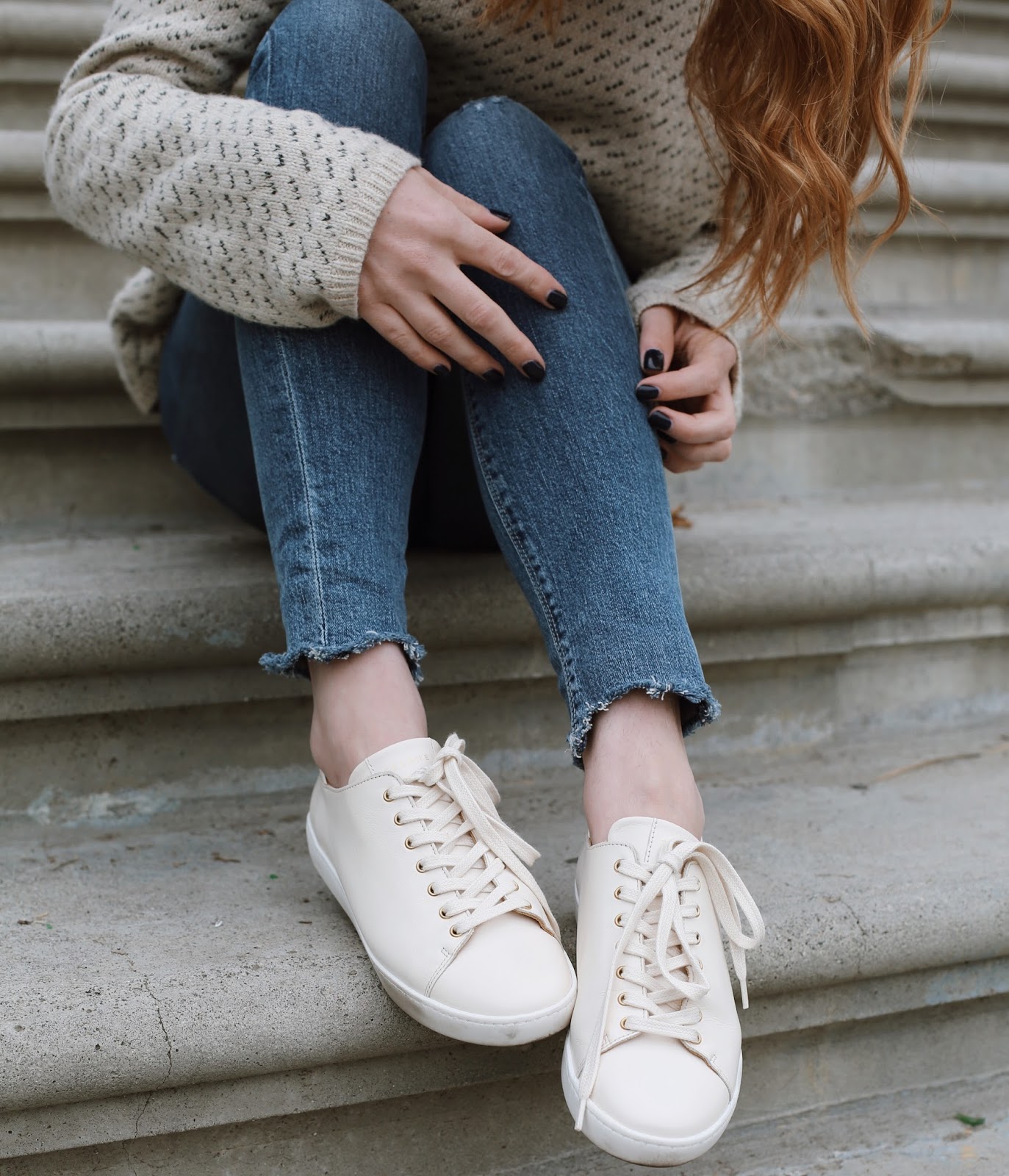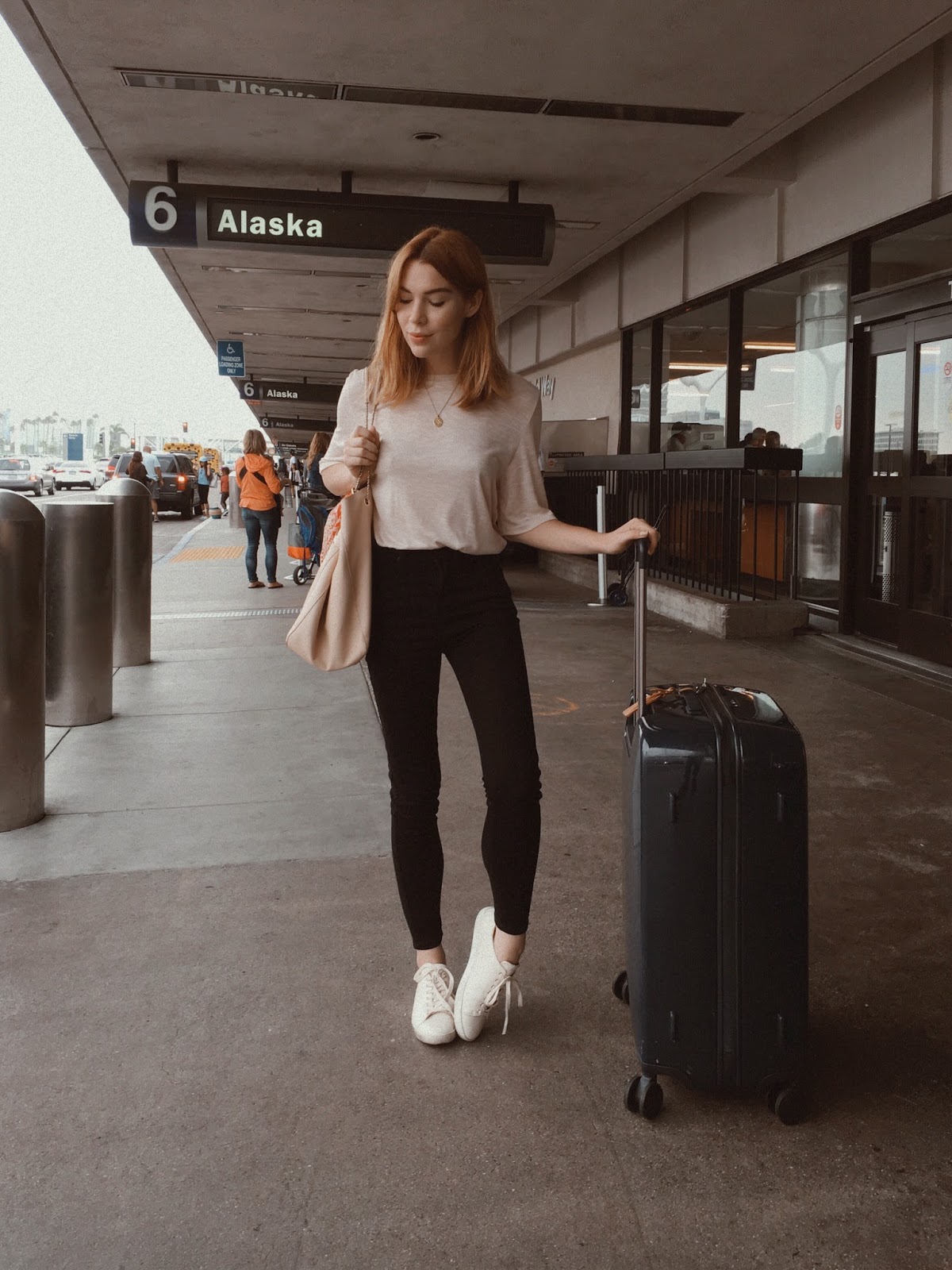 Enter the Sezane Jack Sneaker – *drool* If you've been following me for over a year, you know that I got my first pair (in white) right before the holidays in 2016 – also right before I chopped my hair into a lob. I was a bit hesitant when I ordered them online, but when they arrived, I was smitten. The leather, the gold details, and just the overall sleekness of them had me convinced I could style them more than just when comfort deemed it necessary. And I did start wearing them more, but not nearly enough.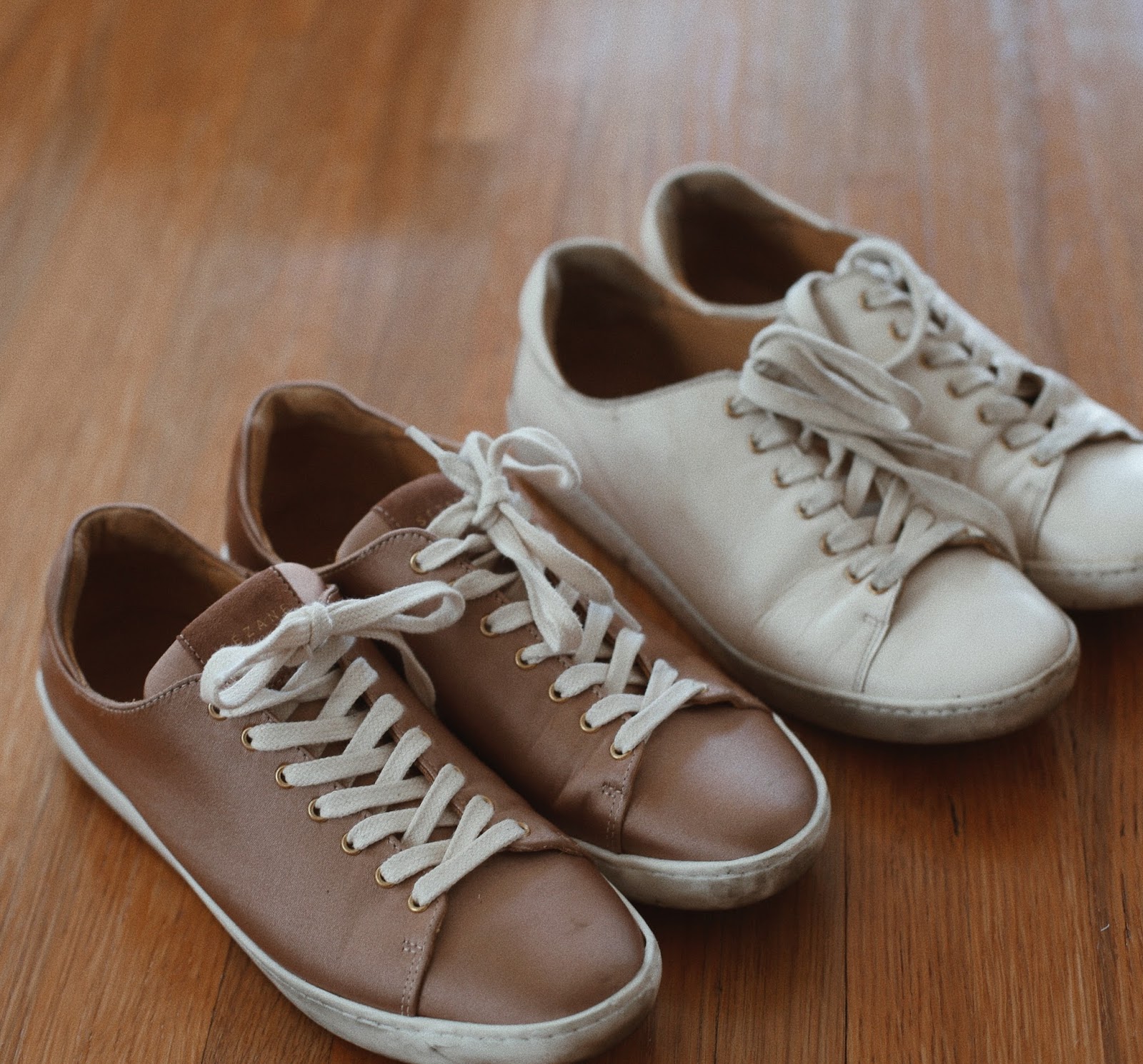 Then Sezane came out with new colors. In satin. I was in Paris in September, and popped into their store and locked eyes on a pair in luscious blush satin. Never mind that my suitcase had been crammed full on the flight in – I was determined to take these babies home, even if I had to wear them on my hands on the plane home. So I clutched them to my chest like the satin sneaker babies of my dreams.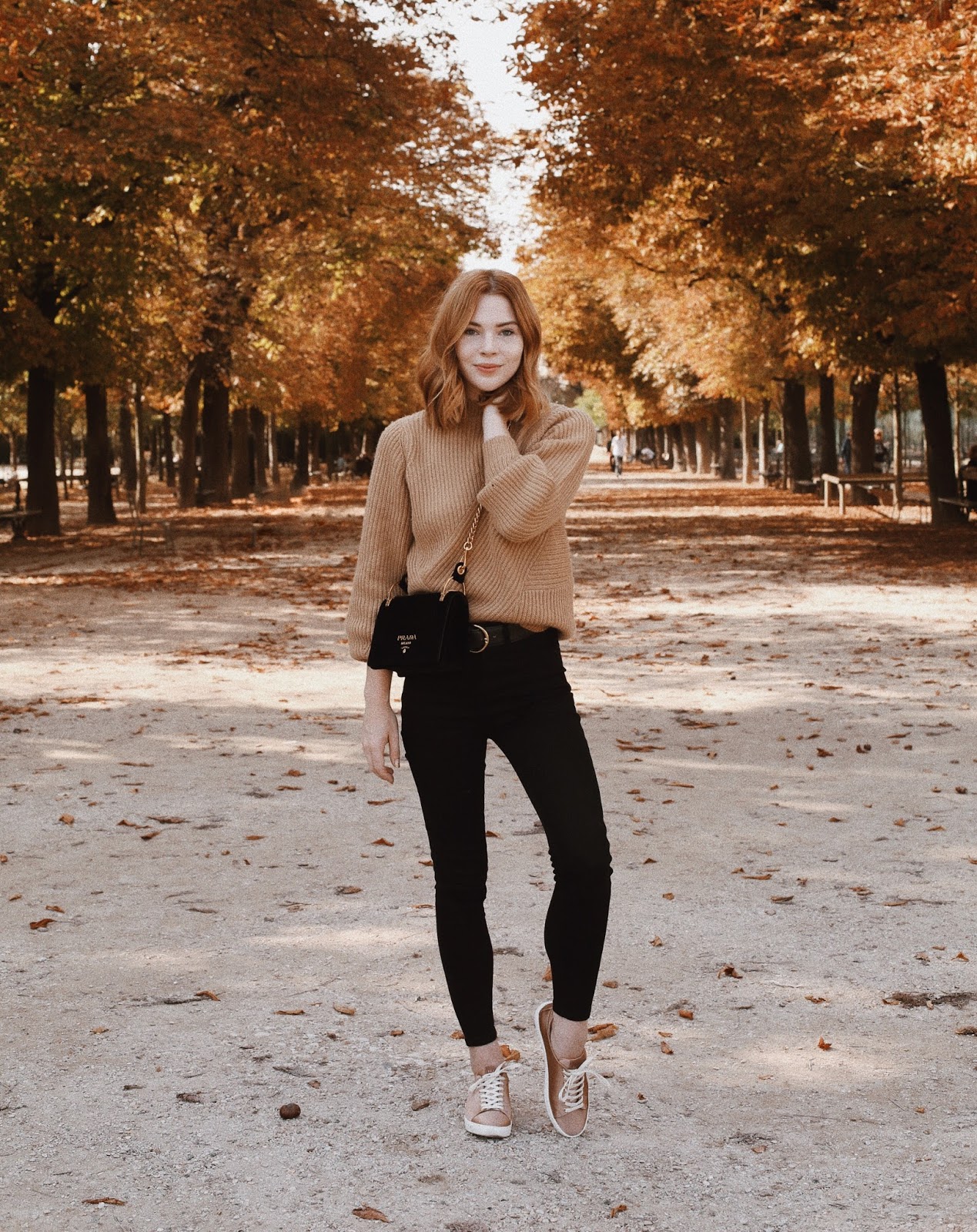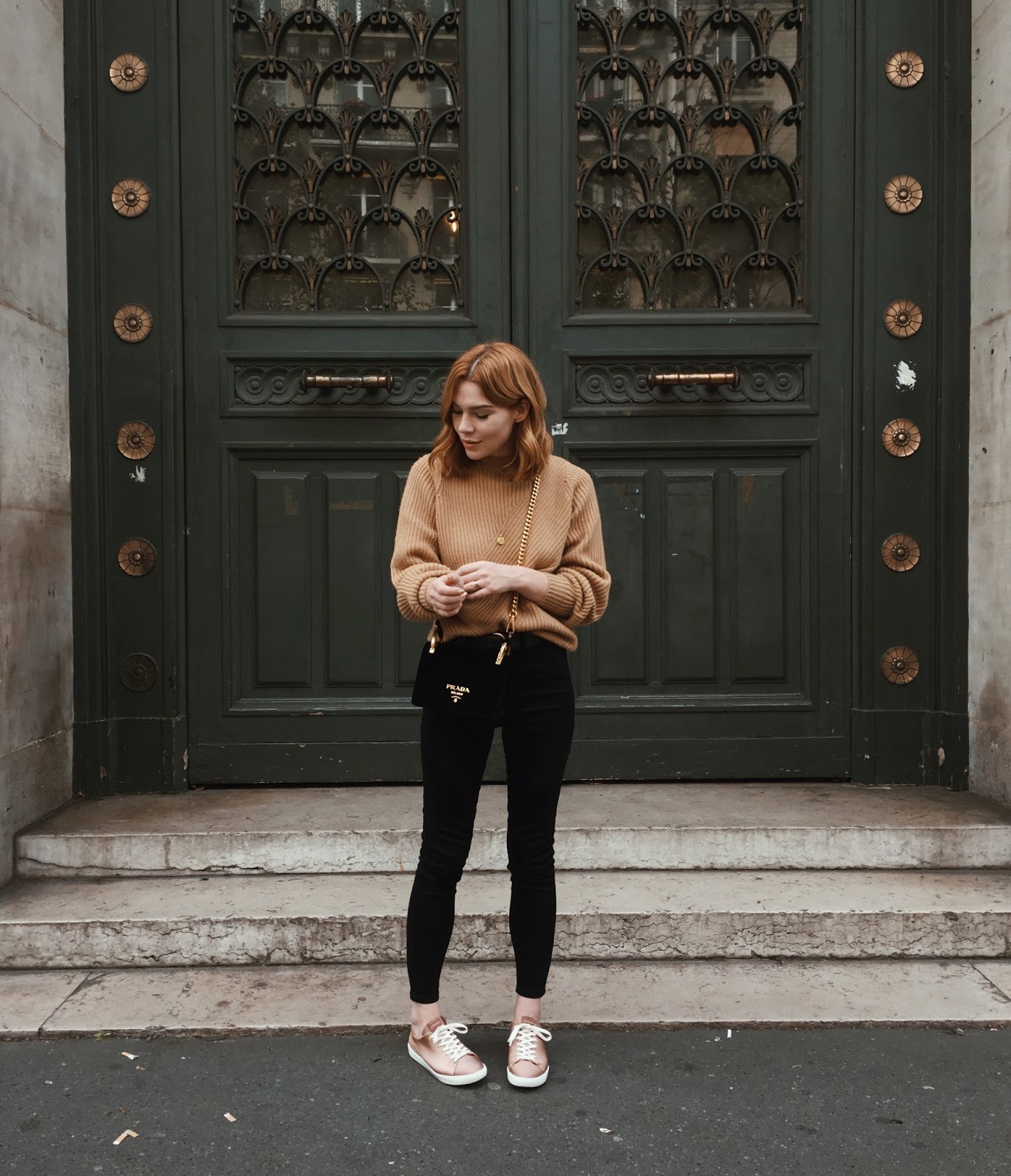 I wore them the same day I got them in Paris. I shot SO. MANY. PHOTOS. in them, because they just were as cute as they are comfortable. Leather interior, squishy bottoms, and the cuteness factor was through the roof. In fact? Some of my most liked photos from last year feature these sneakers. Turns out, you guys like sneakers! It was a revelation for me, because I had gotten so used to reaching for mules or ballet flats when I wanted something 'comfortable-ish but still fashionable'.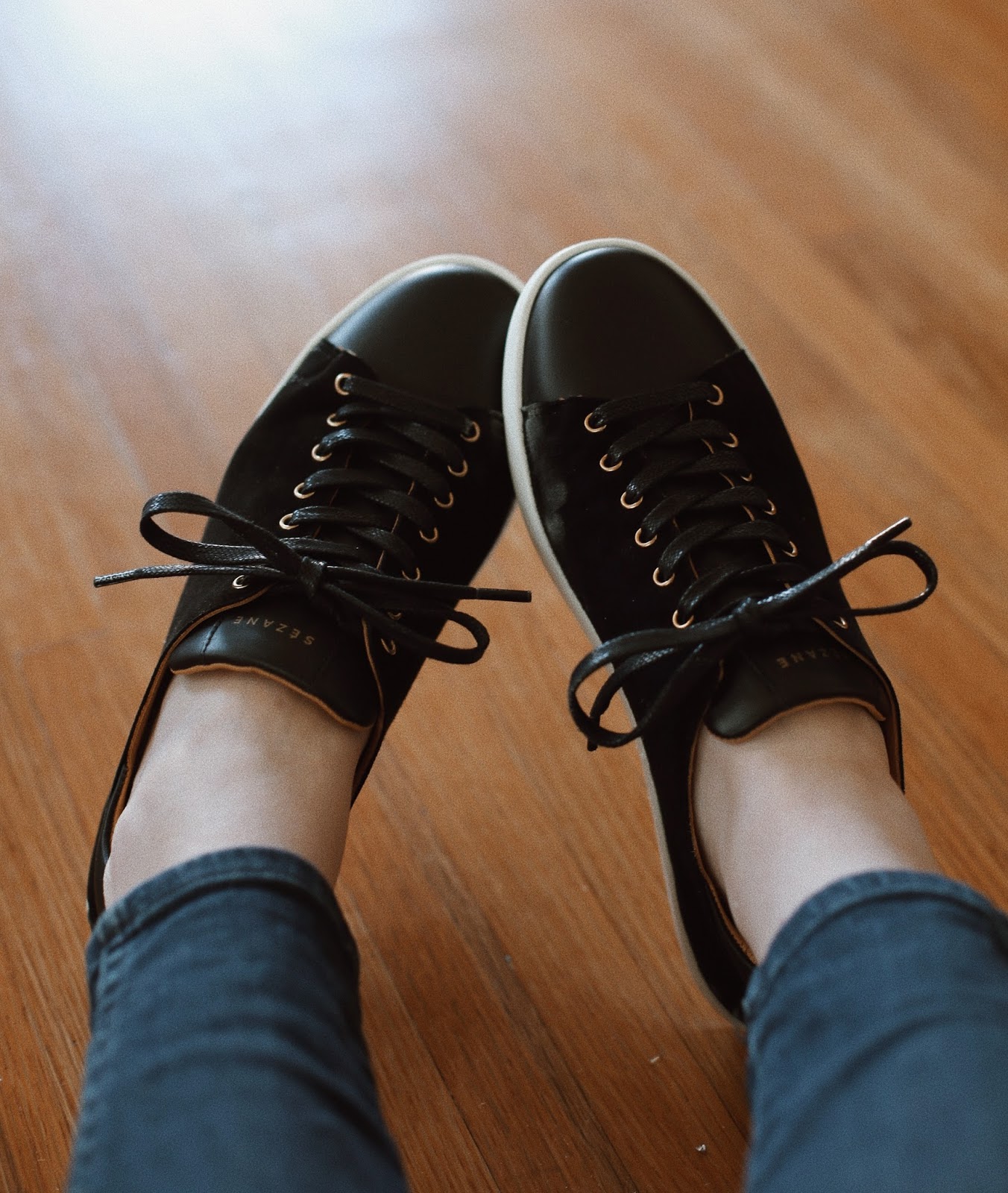 I think that's where the issue was for me and sneakers. Thinking that 'well if they're that casual and comfortable, they can't possibly be "fashion-y" enough'. Which looking back on is so silly. Of course sneakers are comfortable, but they also have been fashionable for a lot LOT longer than in took me to realize. Maybe it's because I remember so vividly the return of the ballet flat when I was in HS that I never thought to go back to what I was wearing before – good ole sneakers.
But now? With a satin or suede touch. Cause you know – fashion.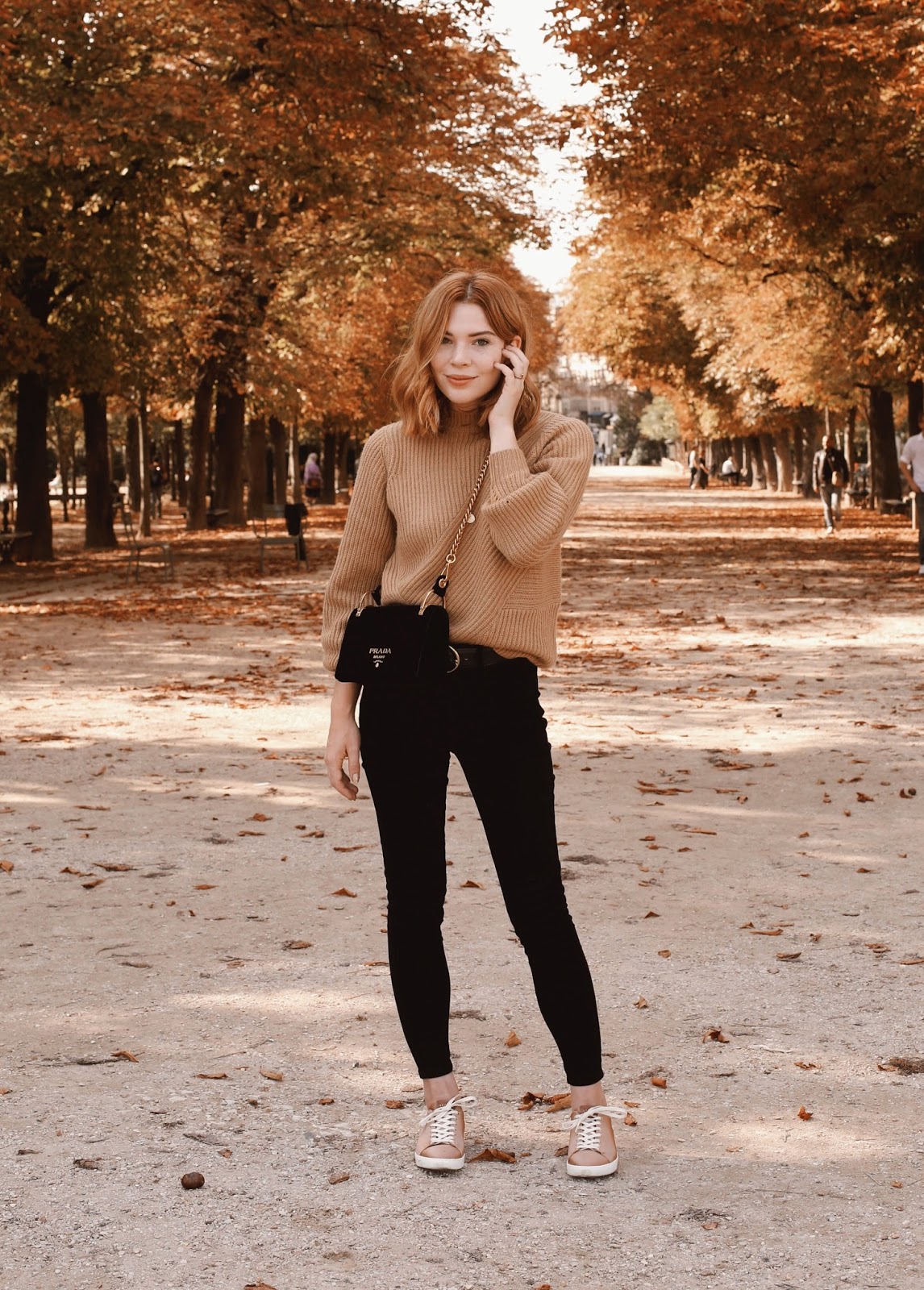 All three sneakers featured are by Sezane, and have been provided C/O – however all words in this article are my own opinion.