When we first started planning our trip to Italy late last year, the city that always popped up in conversation was Venice.
Not just between Eric and myself in the process of choosing which places to visit, but in casual conversation with friends and strangers. "Are you going to Venice?" "You have to see Venice, it's unreal." "No, no, don't bother, it's too touristy." "Only worth visiting for a day or two." "I hated it, don't waste your time." "It's my favorite city in the world." – Even before we had definitively decided upon visiting, we realized that the city can be a bit polarizing, which to me meant I had to go and see it for myself. And oh am I glad I did.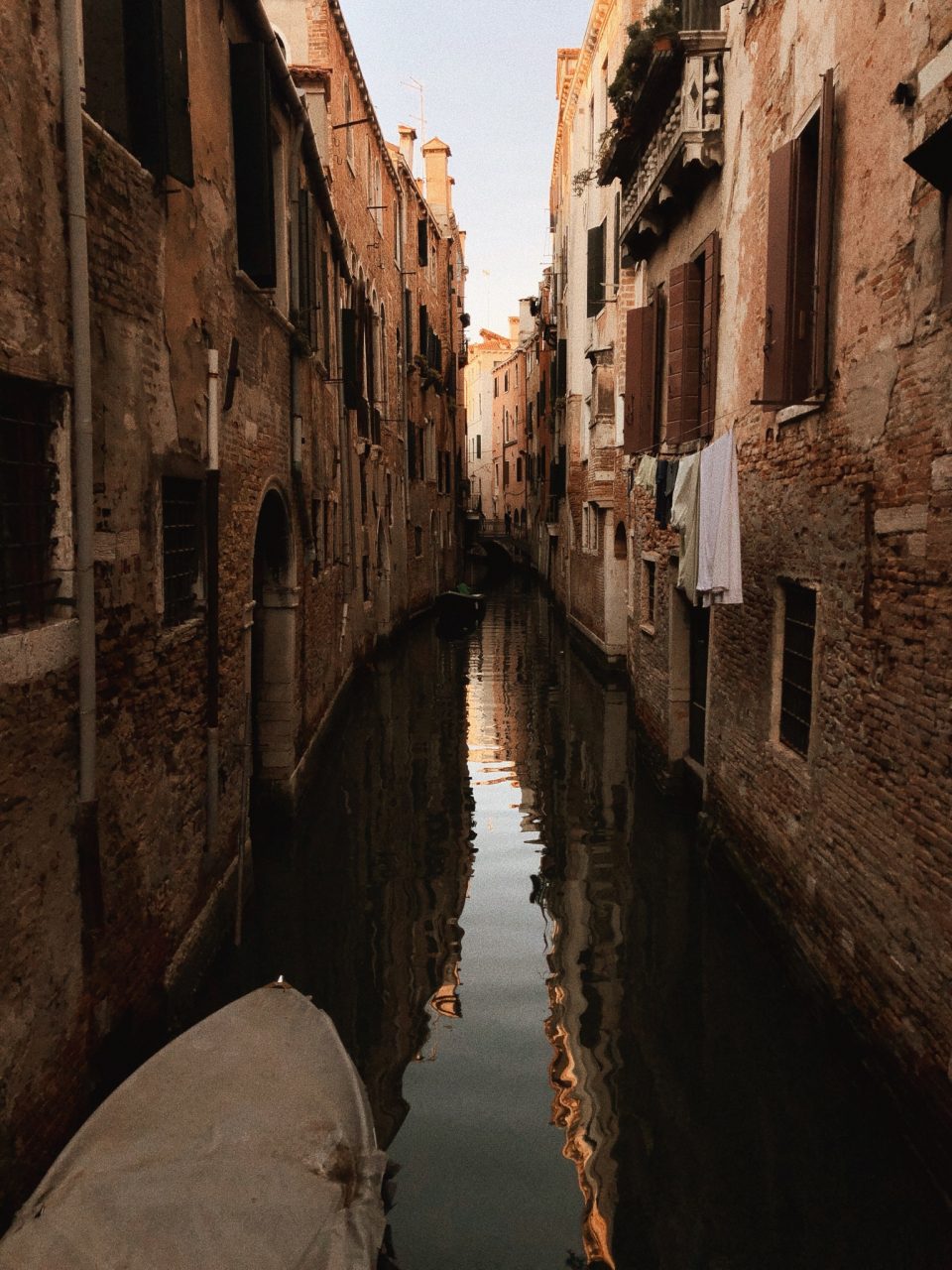 Now as a preface, I don't have a massive list of suggestions for Venice. To be honest, my favorite moments were the ones spent walking around, having a drink on the roof of our apartment, or else sitting along the canals. But here are some of my recommendations.
To Stay
Okay first up, my friendly reminder that if you're new to Airbnb, click this link and sign up. You'll get $40 off of your first stay, so it's definitely worth it if you've got some travel coming up. Now that that's out of the way, let me just say, this apartment in Venice is probably WHY we had such a great stay. It's 6 floors up, with near panoramic views of the city below. Light floods in from all sides, and you can catch both a gorgeous sunrise as well as a longggg sunset from the rooftop terrace as well as the large windows in the living room. Venice is overwhelming, it's true, but having a peaceful place to retreat to made our trip perfection.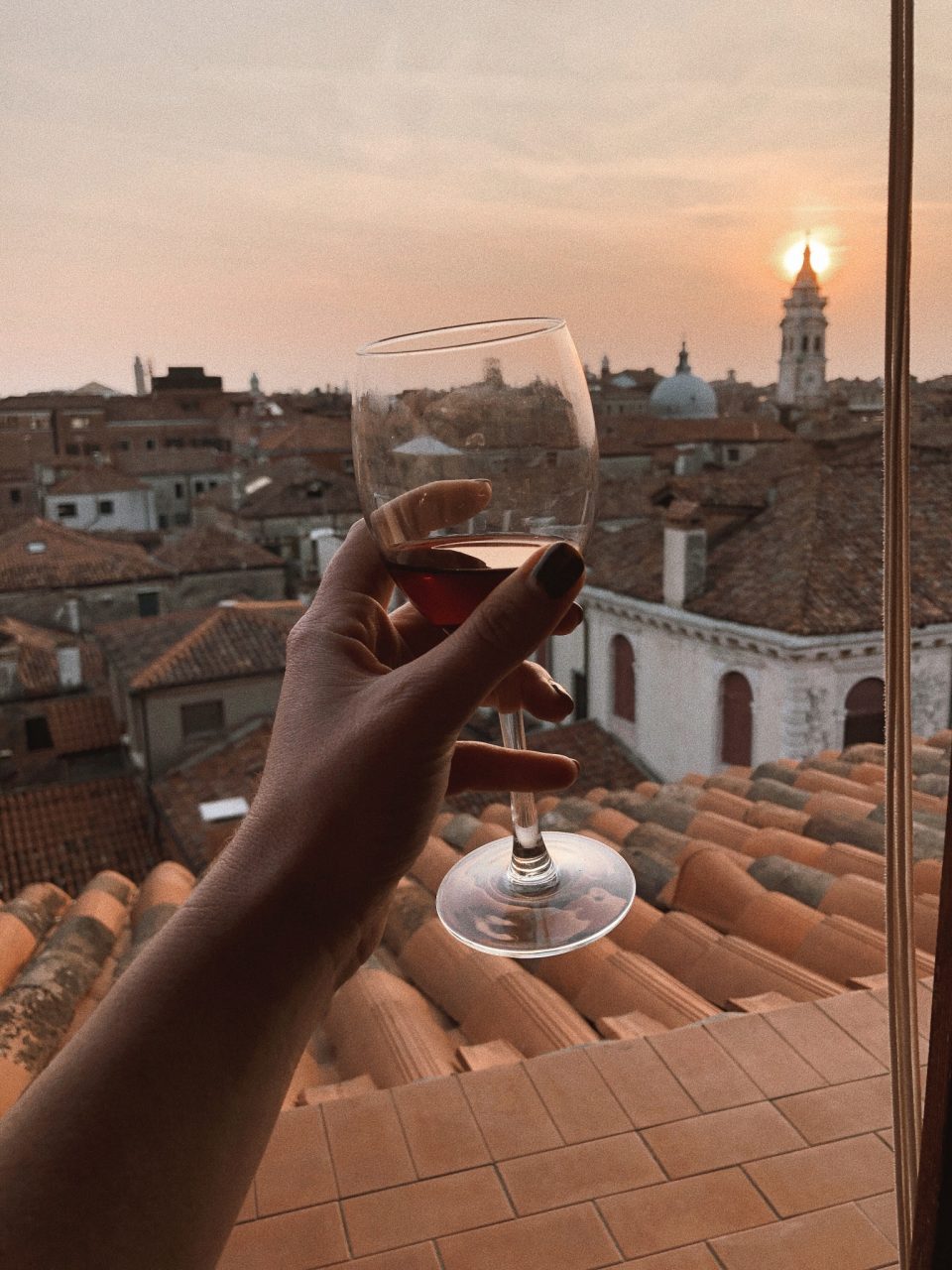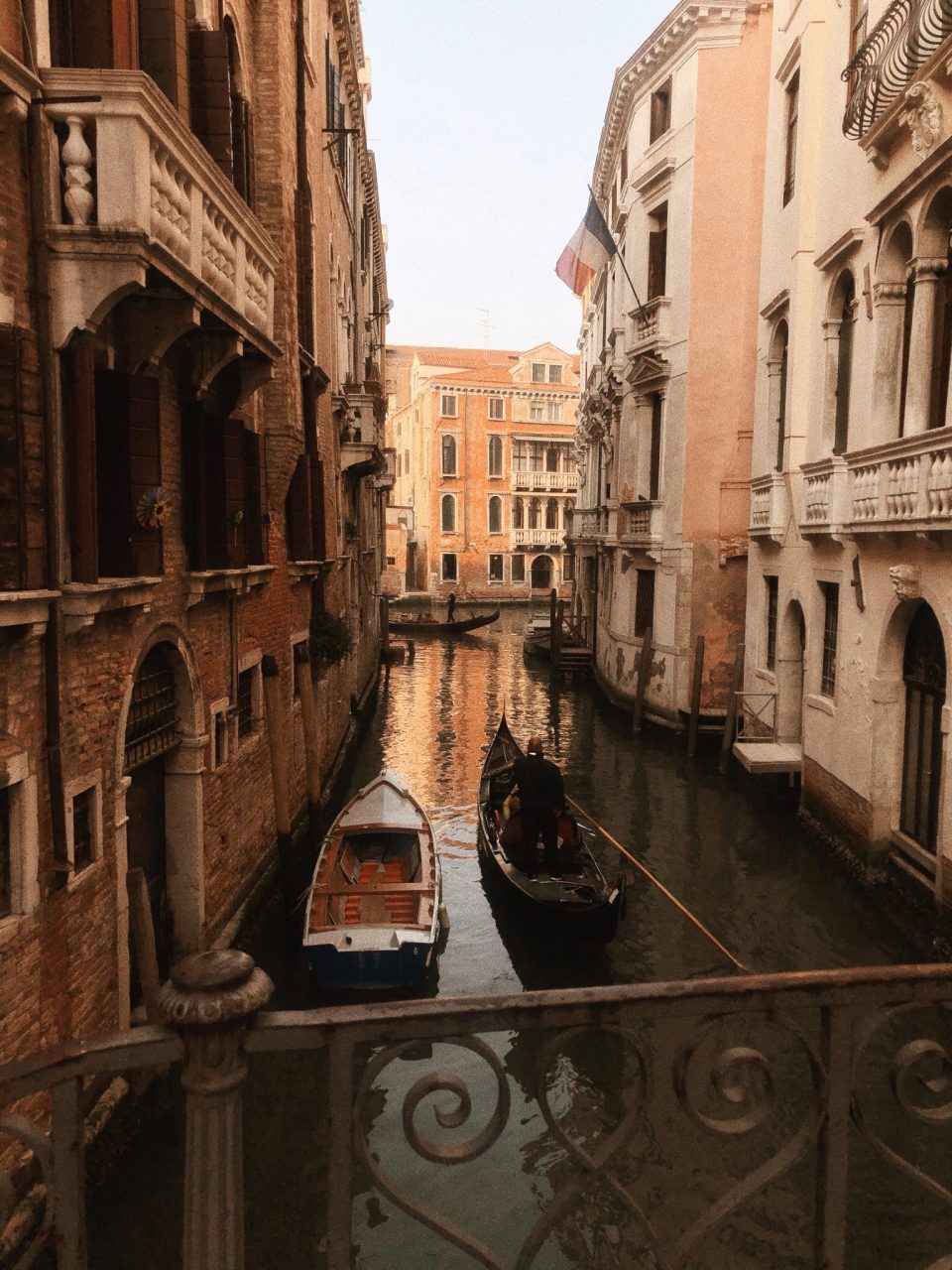 To Eat
Taverna al Remer // You may have seen the outside of this restaurant on my IG stories. This is the dock that Eric and I visited in a slightly hidden alley on our first day in Venice. We hunted down this location because we knew it would be the most EPIC photo spot. We were the first to arrive and while we waited for the light to get good, the spot entirely filled up and it was a no-go. I think it's just a bit too lovely of a spot and everyone wants to be able to enjoy it, so I wouldn't necessarily recommend using it to shoot your photos. You SHOULD however, go and grab a drink at the restaurant right next to it, Taverna al Remer, and bring it outside with you to have a sit. They can put it in a to-go cup, you can order some food, and have a little picnic. You can still get great photos here, but I would just say take a quick pic and don't try to use it for professional photos as it seems like it might disturb the vibe. That's at least what we decided!
Aman Restaurant // This was the restaurant we ate at on our first night and it was FANCY. Like easily one of the fanciest places we've ever been. It felt like dining inside of Versailles, and our table was right up near the window with a gorgeous view of the canal. The restaurant is inside the Aman hotel, and while finding the entrance was a bit tricky, it was entirely worth it. A walled off garden with gorgeous interiors – I can only imagine what it must be like to get to stay there. Plus, the photos that I was able to shoot along the canal? I shot them at this hotel right before dinner. We had reservations for dinner and were quick with the photos, so I wouldn't advise just sneaking in to take pictures – I have a feeling they would stop that pretty quickly. But we managed to get some great shots, and then we headed upstairs for drinks before dinner. Everything was very very pricey but very good. We looked at it as a treat, and only felt minor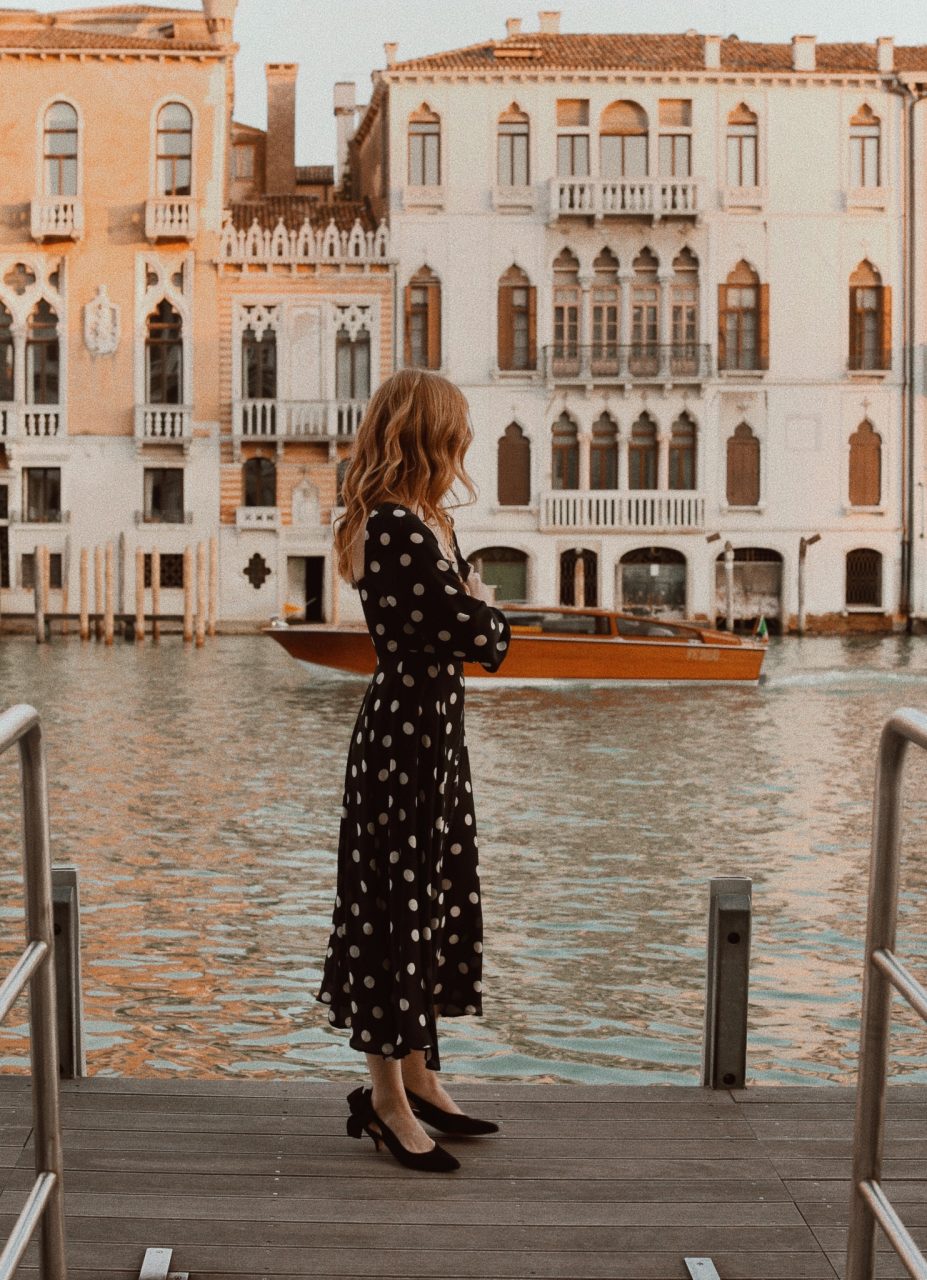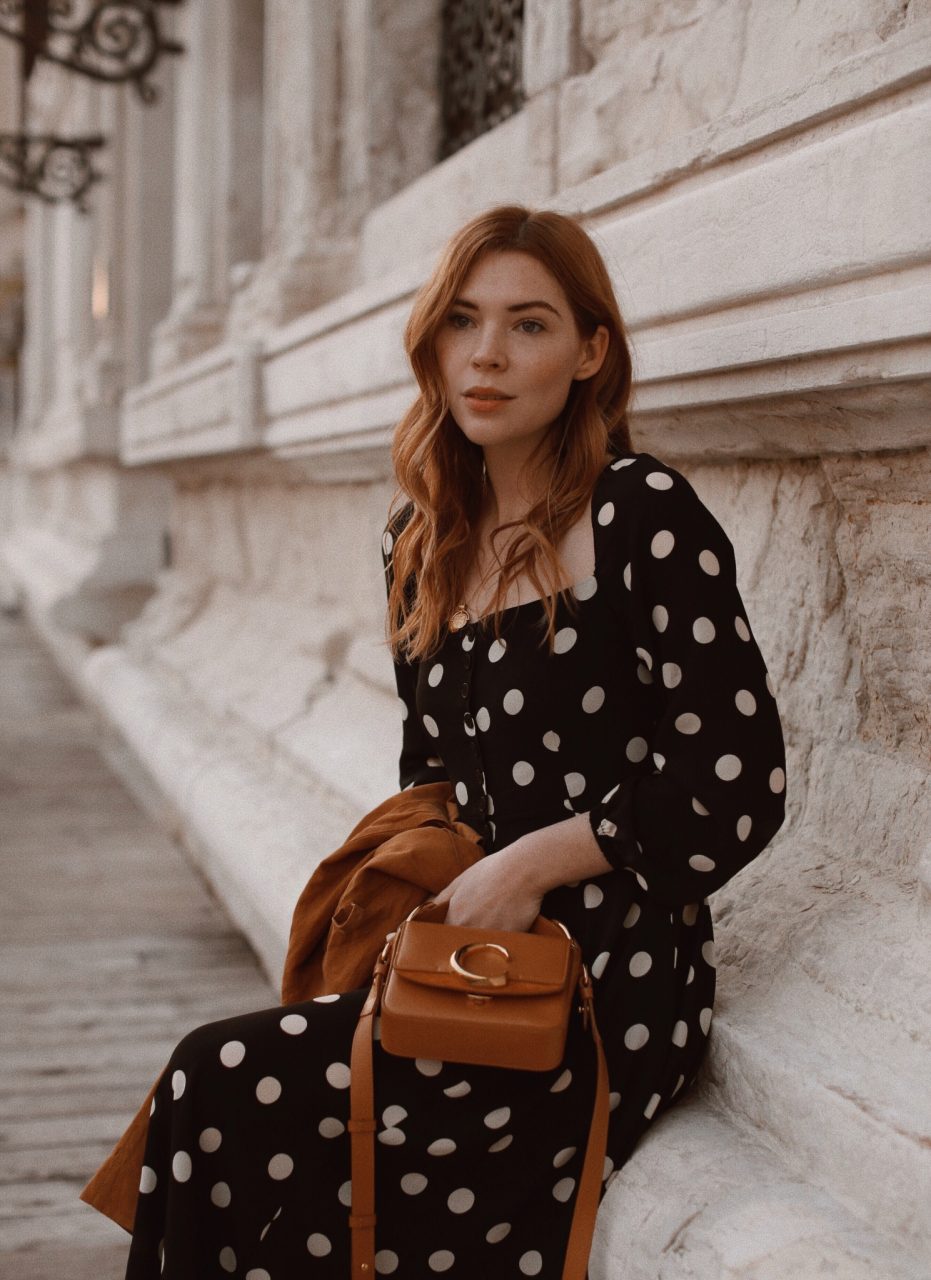 Cafe Florian // As much as I wanted to eat here, we just didn't end up with enough time to do it. It was recommended to us by a lot of people, but I have heard it is really costly for what you get. We did walk by as it's in a large square, and it looked like such a fun spot to get to have lunch. Next time!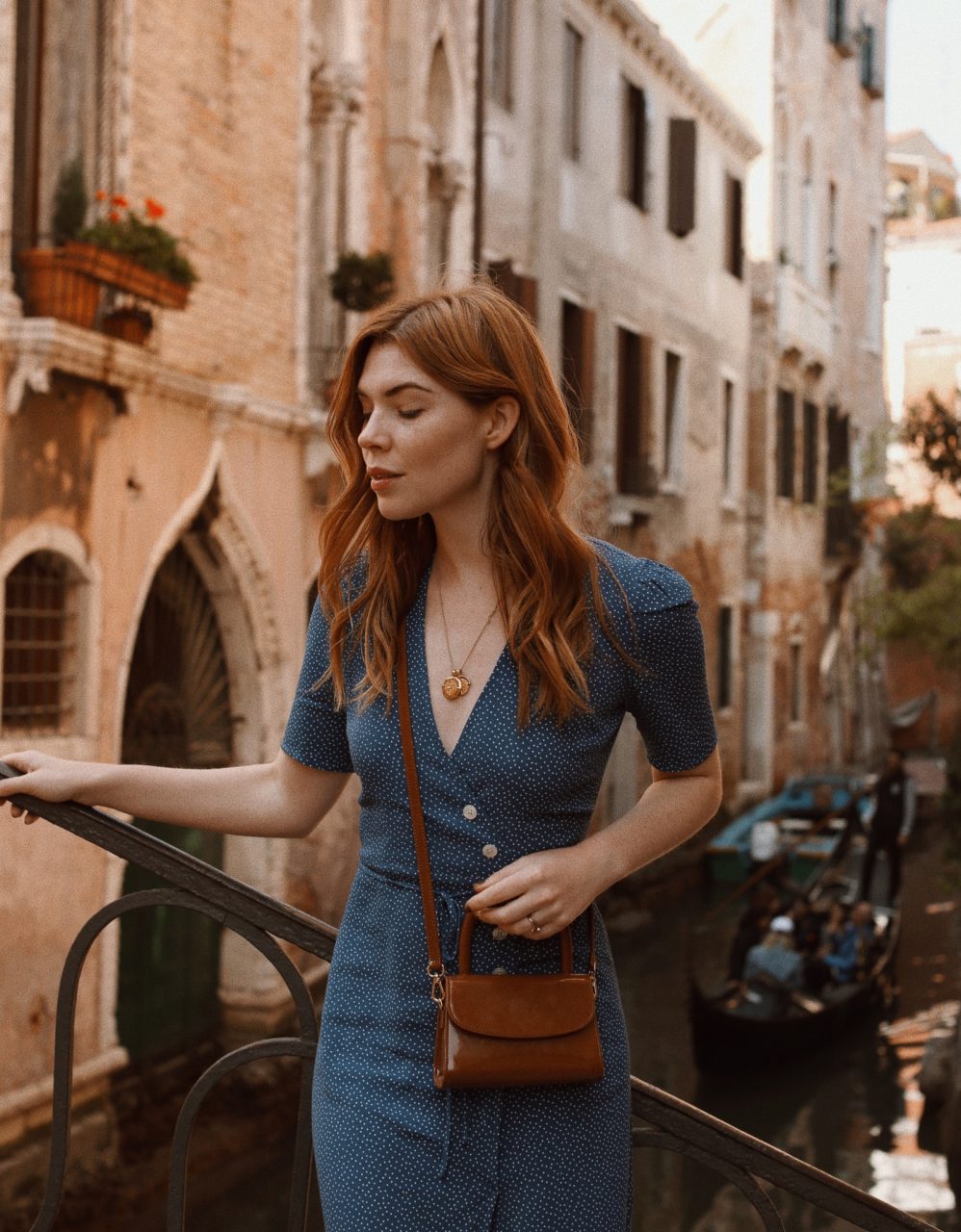 To Do
Peggy Guggenheim Collection // This museum was so worth visiting, if not to see the incredible art collection, then to at least see the inside of a large and private home now turned into exhibit. There's a whole patio(? not sure if that's the right word) out back with a view of the canals, and the collection housed inside the property is great. Buy your tickets in advance to skip the line – we were glad we did.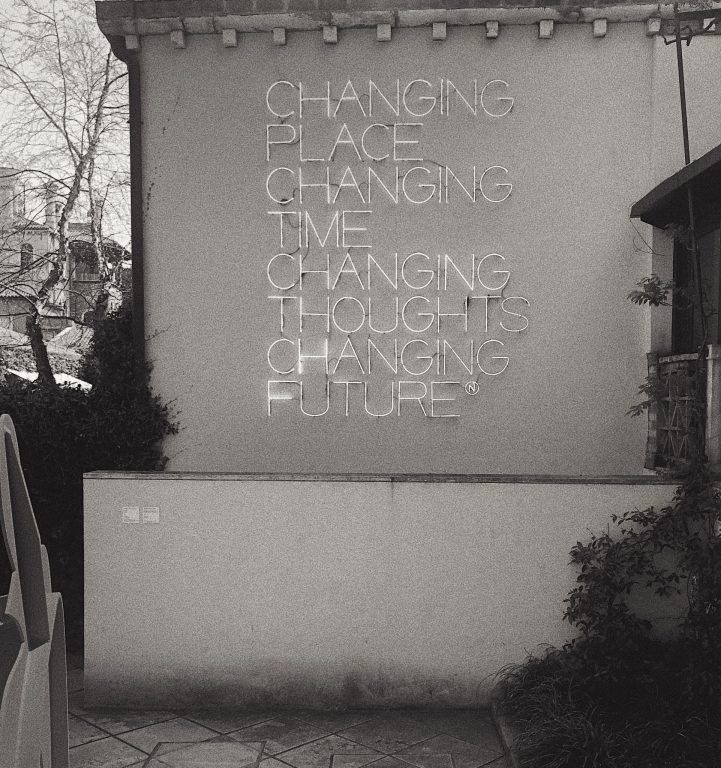 Burano Island // We intended to visit multiple islands by water bus, but I managed to get us on the wrong one, so we really only got to see Burano. It's home to a ton of colorful homes, some little cafes, and easy to walk streets. We only spent a few hours there, and found it to be a fun visit. Next time we plan on seeing the island of Murano, famous for its handblown glass. That is if I can get us on the right boat next time.
Giardini della Biennale // We ended up in this area by mistake, and I'm so glad we did. After getting on the wrong water bus, we checked out Google Maps and saw that we could disembark early and basically get off at the south-eastern tip of Venice and just walk back to our Airbnb. Because we wanted to see as much of the city as possible, we hopped off and started walking alongside this park. During certain times of the year it is host to art exhibitions, but we came at the wrong time. We took a leisurely stroll through, and then headed north on Viale Giuseppe Garibaldi. It was lined with trees and benches, and when we got to Via Giuseppe Garibaldi (it's major street) we walked along and got some gelato at a small shop. I'm glad we got to see this part of the city because it felt so much quieter than the main hubs.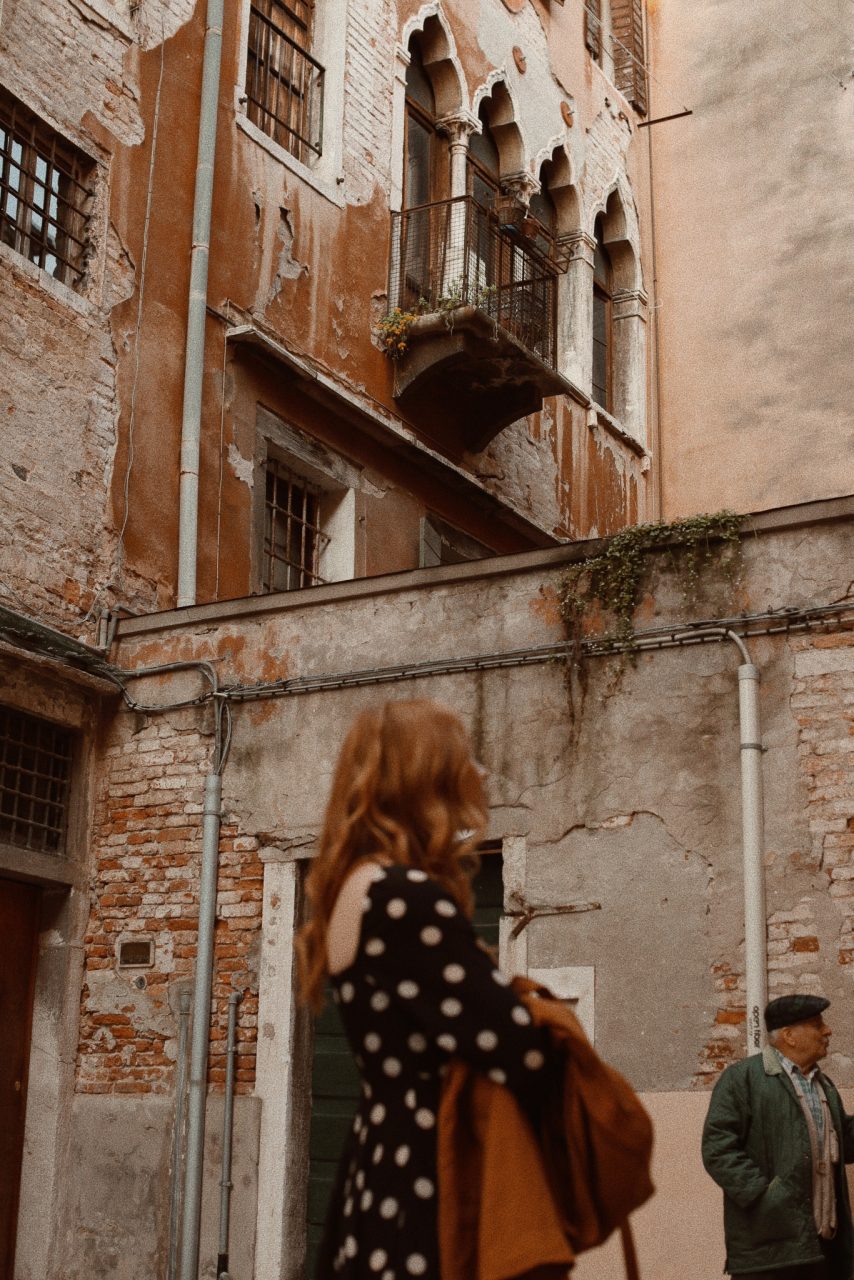 Walking Around // Which brings me to my favorite part of the whole trip – not anywhere that we went or any one thing we did – just walking around. You will get lost, but you'll get to see a lot. So many of our favorite moments were the spots we came upon by accident. Which does make writing a blog post about this city hard because it's difficult for me to just give a bullet point list of our favorite spots. Just keep wandering, and be open to seeing things you hadn't planned for. I think that's the real magic of Venice. You're going to hit dead-ends, you'll probably back track, and maybe you'll get a little lost – but don't worry, you'll eventually find your way!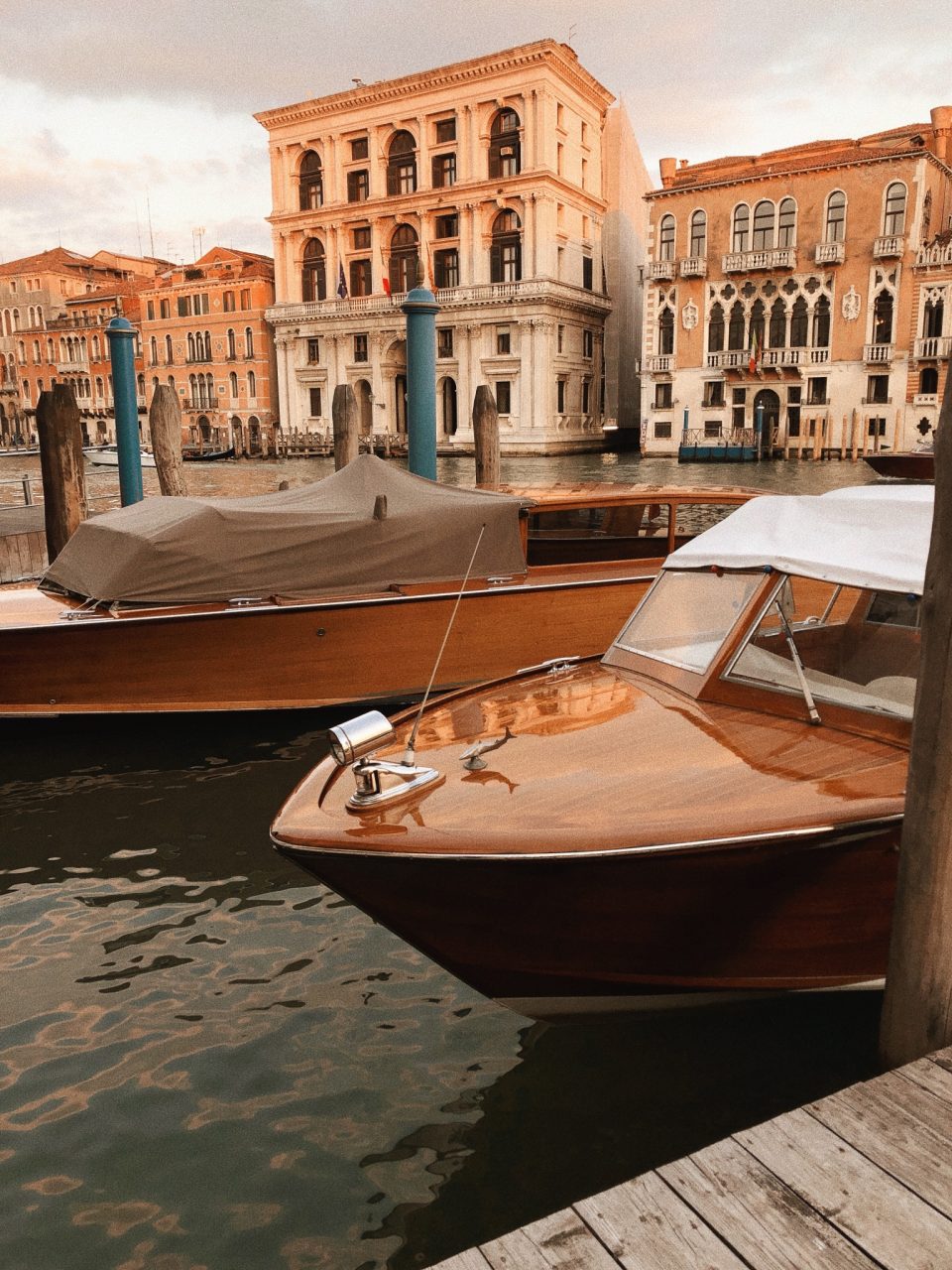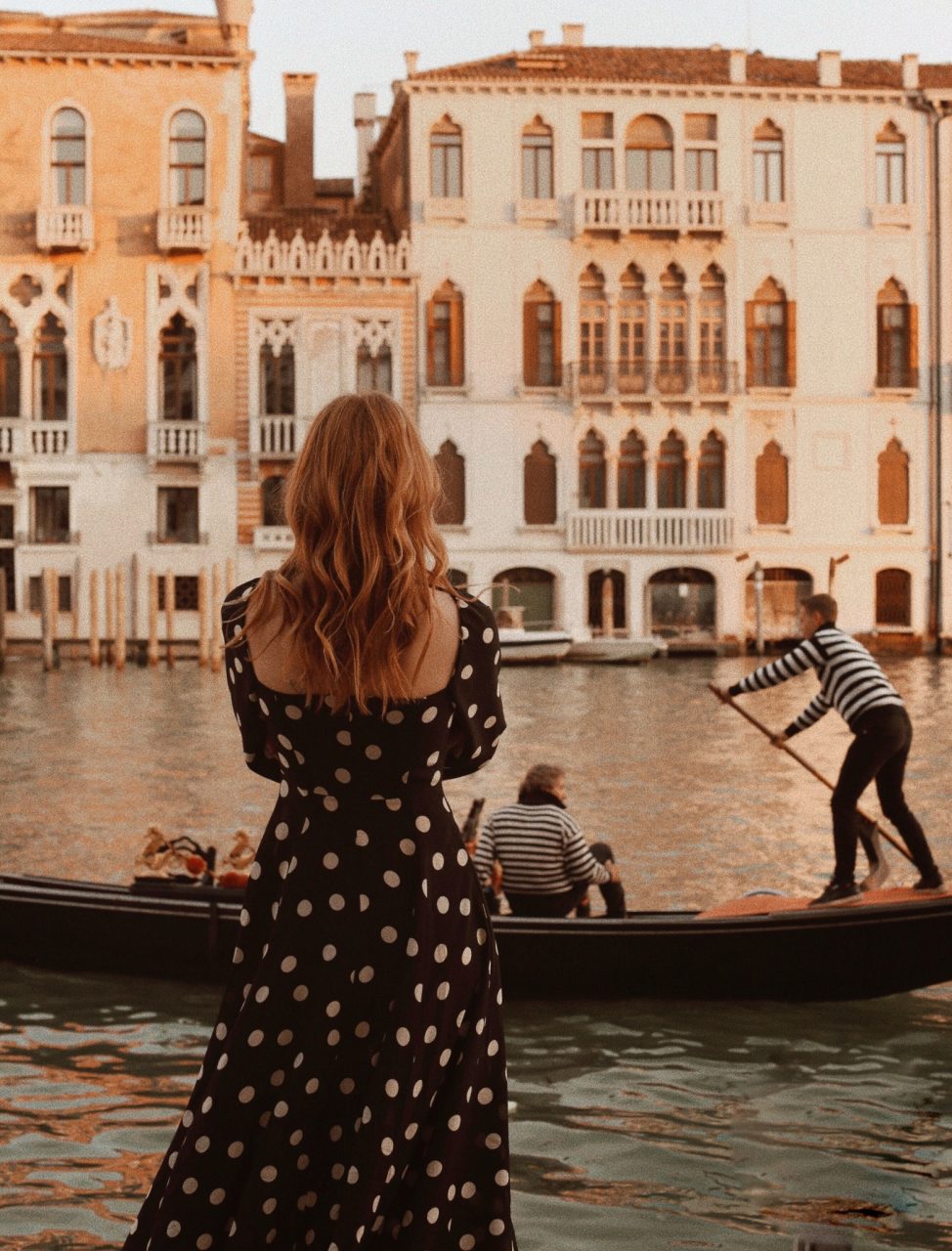 Sitting by Canals // To go off of my last recommendation, I would say another must-do is to sit along the main canal at some point. There are so many super pricey restaurants along the canal, but if you walk just a little further, there are plenty of quiet areas near the water. Pop into a small market, grab yourself a small picnic, and find somewhere to post up. Your wallet will thank you, and really, the view is like nothing else.