I think it's safe to say that 24 hours in any city just isn't enough time.
But since we were flying up for just a day for Eric to have a meeting, we had to take as much of Seattle as we could get. In truth, every time I've been to the city (3 times now) it's been for very short amounts of time. I think the longest I've spent in Seattle has been a whopping 40 hours, so trust that I am no expert. But I do have a decent amount of experience with cramming a lot in to a short amount of time, so HERE GOES NOTHING.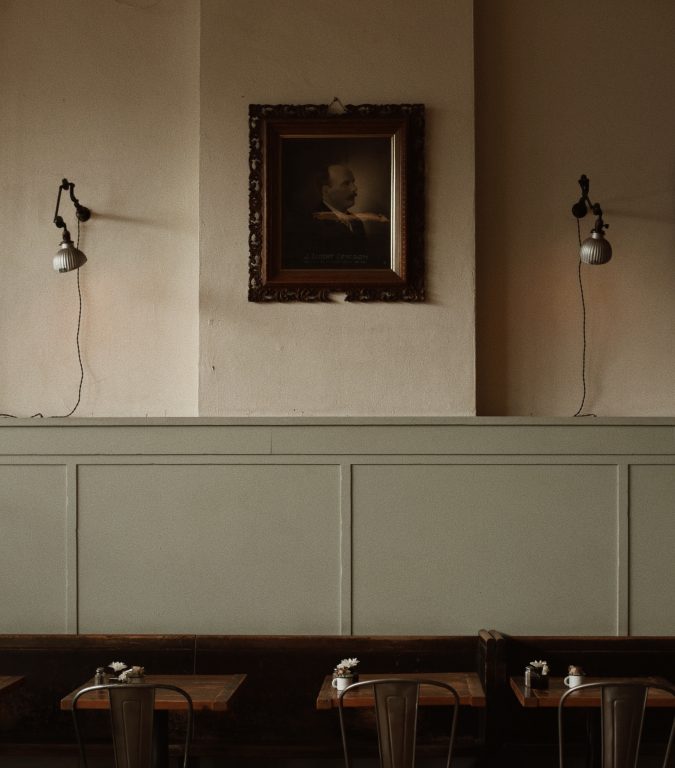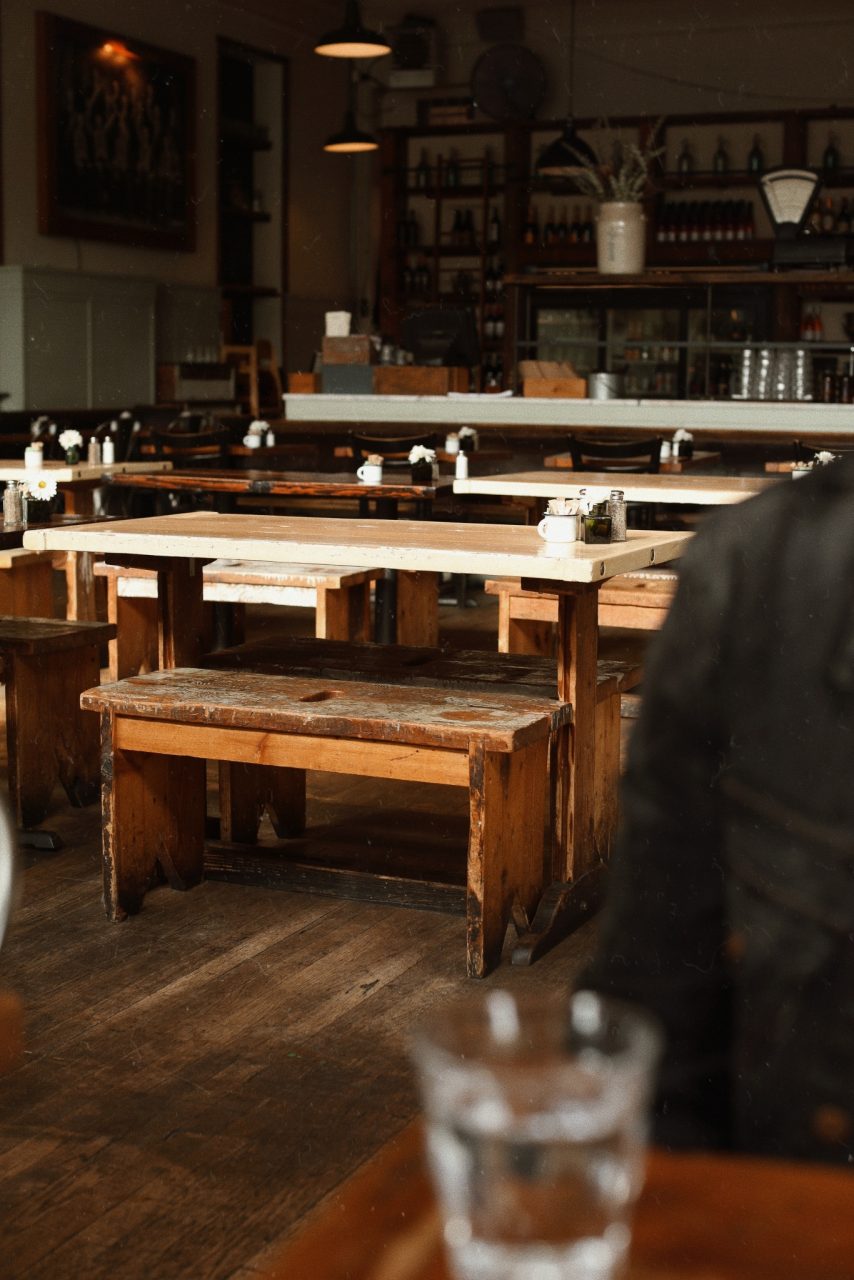 We started off our day at Oddfellows. This is a spot that was recommended to us again and again, and we finally had the chance to go in. We immediately could see why all of our close friends and all of you suggested it to us – the interior looks basically exactly like what we want our future house to look like. Warm wood, vintage pieces, tall ceilings, and none of it too serious.
We stopped by for breakfast and to snap some photos of the interior. The food was great (we got a biscuit with eggs + the brown butter rice krispy treat) and the decor was everything I've ever wanted. I went a bit snap-happy while shooting, but I have no regrets. In fact we liked the spot so much we ended up coming back in the late afternoon for a little happy hour drink, and it was great to get to see the spot when it was packed as well as empty. Such a great location, so if you're nearby, definitely pop in. Did I mention there's a Le Labo right next door?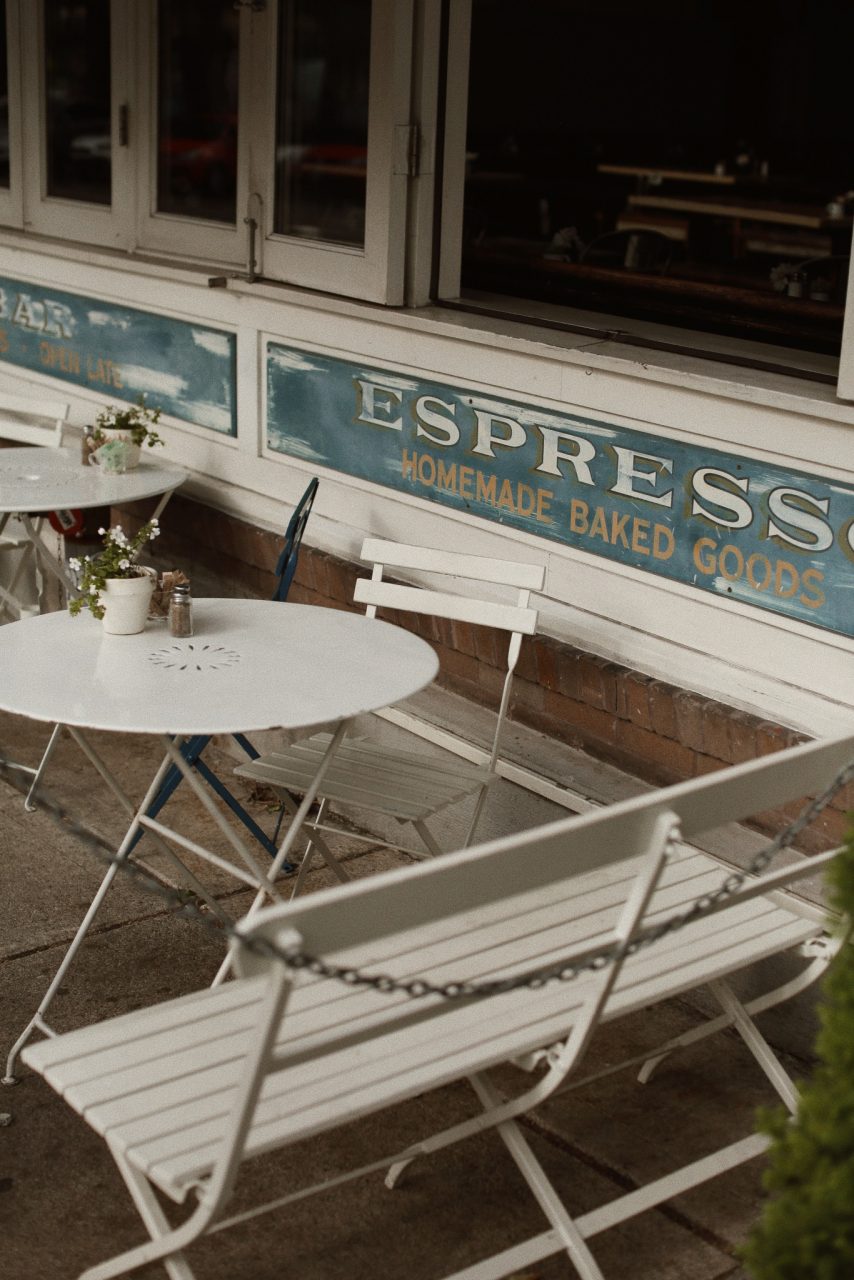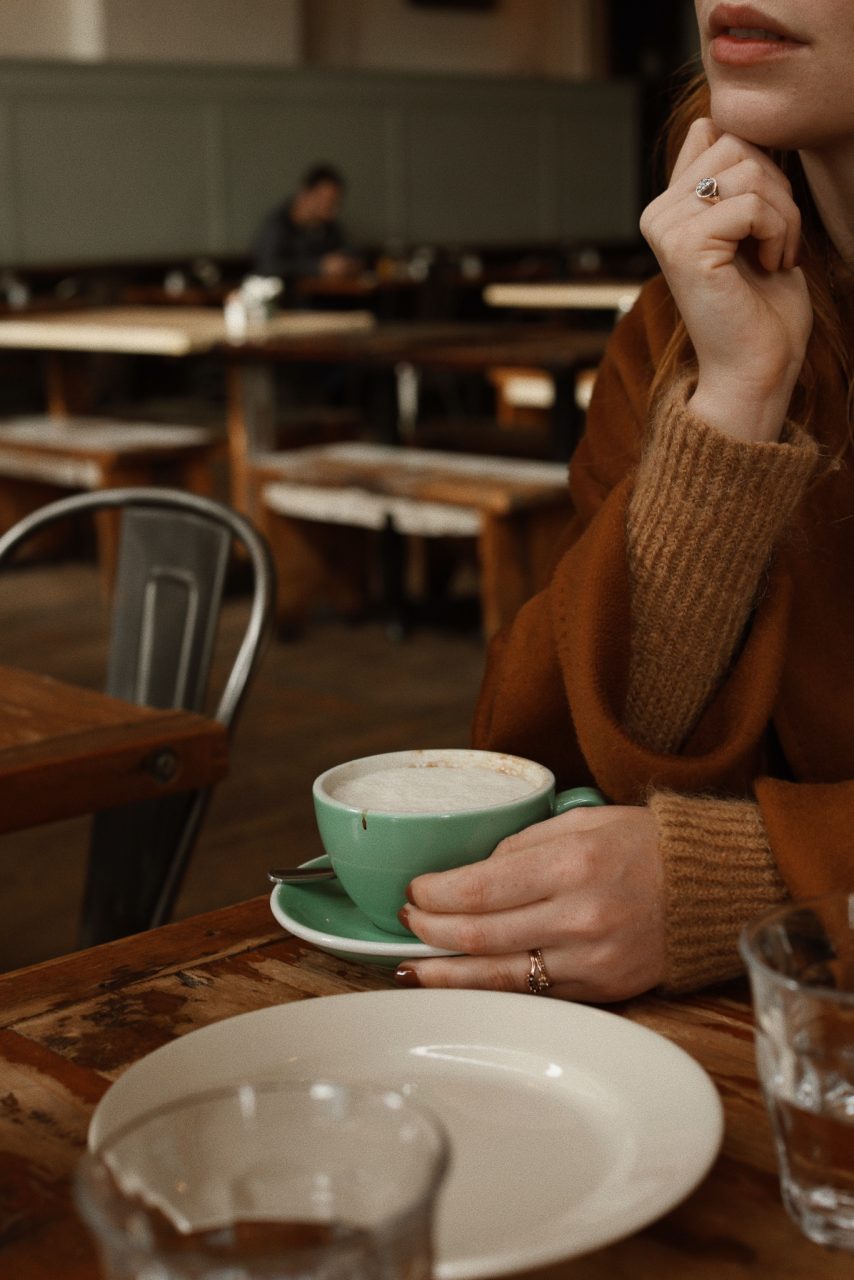 I will say, we absolutely lucked out on the weather. The day started out overcast, and ended with a beautiful sunset. Absolutely no rain, so it was easy enough to dress for. Plenty of local were opting for tee shirts, but as I don't have a lot of opportunities to bundle up in LA, I decided to go for it. I wore this MaxMara coat I found secondhand, some vintage denim, and my favorite vegan loafers from Taylor and Thomas LA. I always get compliments on these shoes, and I love how walkable they are. Definitely a versatile shoe (since they look great with dresses too) and hint hint I will be having a giveaway with them soon! Don't miss that.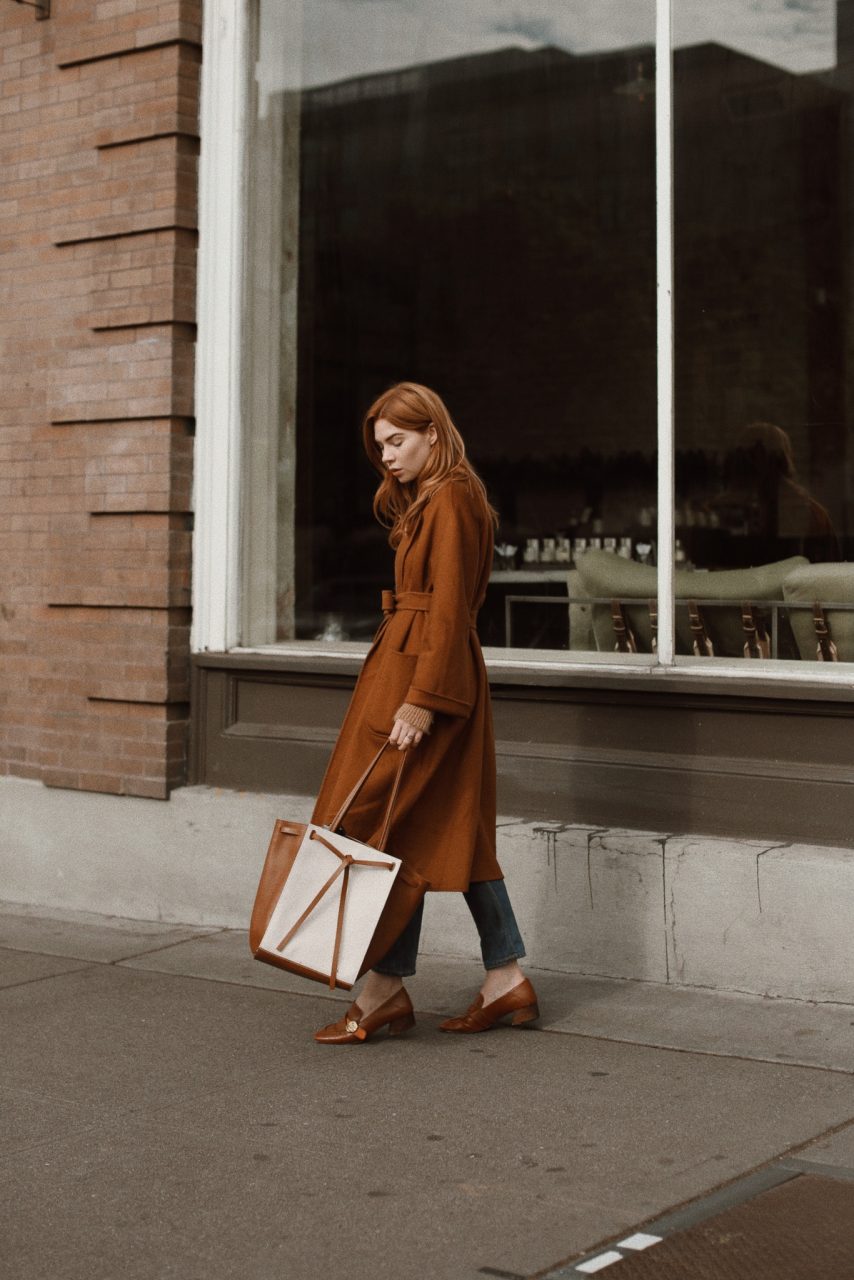 As we were in town for such a quick trip, Eric and I shared a small suitcase, and I brought along this canvas + leather tote from Vince. I love that the leather straps can be cinched shut for a smaller feel, or else expanded for a day of carrying a camera and a sweater inside. Packing small and efficient is one of my favorite things, so having a bag that looks cute and works practically is a win-win for me.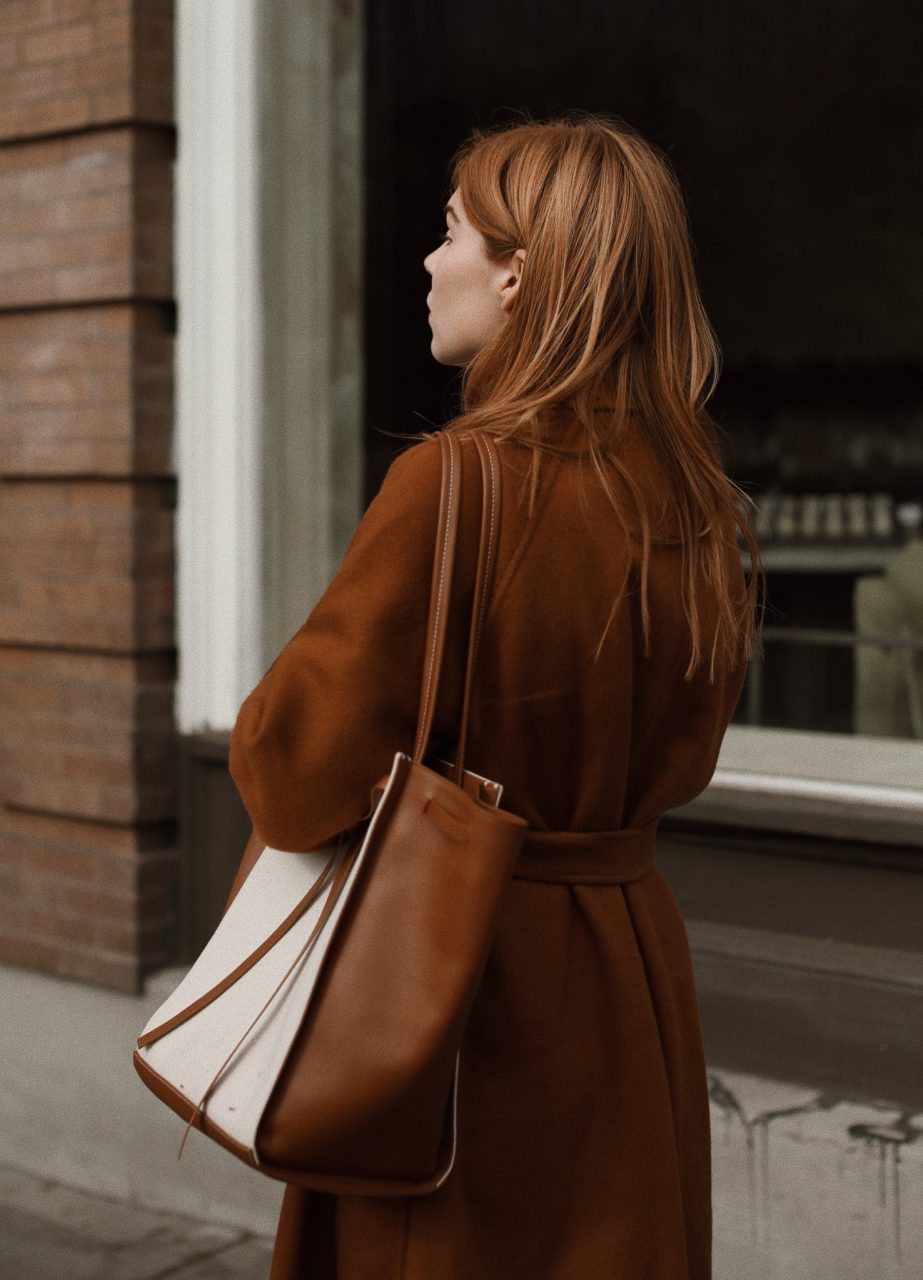 After Oddfellows and Eric's meeting, we sort of just popped all over the city for a few hours to try to see a bit. We walked through a park nearby to see the Lincoln Reservoir, and grabbed an afternoon coffee at Analog Coffee. I always love shopping for vintage, so we visited Pretty Parlor and then headed north to Fremont Vintage Mall. They had a great selection, and we ended up both finding a tee to bring home.
We went down to Pike Place Market (can't miss it, right?) and saw the gum wall because again, you can't miss that! We stopped into Radiator Whiskey since we both love whiskeys and scotch, got oysters at Bar Melusine, and finally had dinner at Tavolàta, because we are nothing if not pasta obsessed. Every stop was perfect, and while there was so much more I wanted to see and do (and eat, let's be real), I know we will be back again. I love Seattle, and cannot wait to have more time there when I go back to actually dive in a little deeper.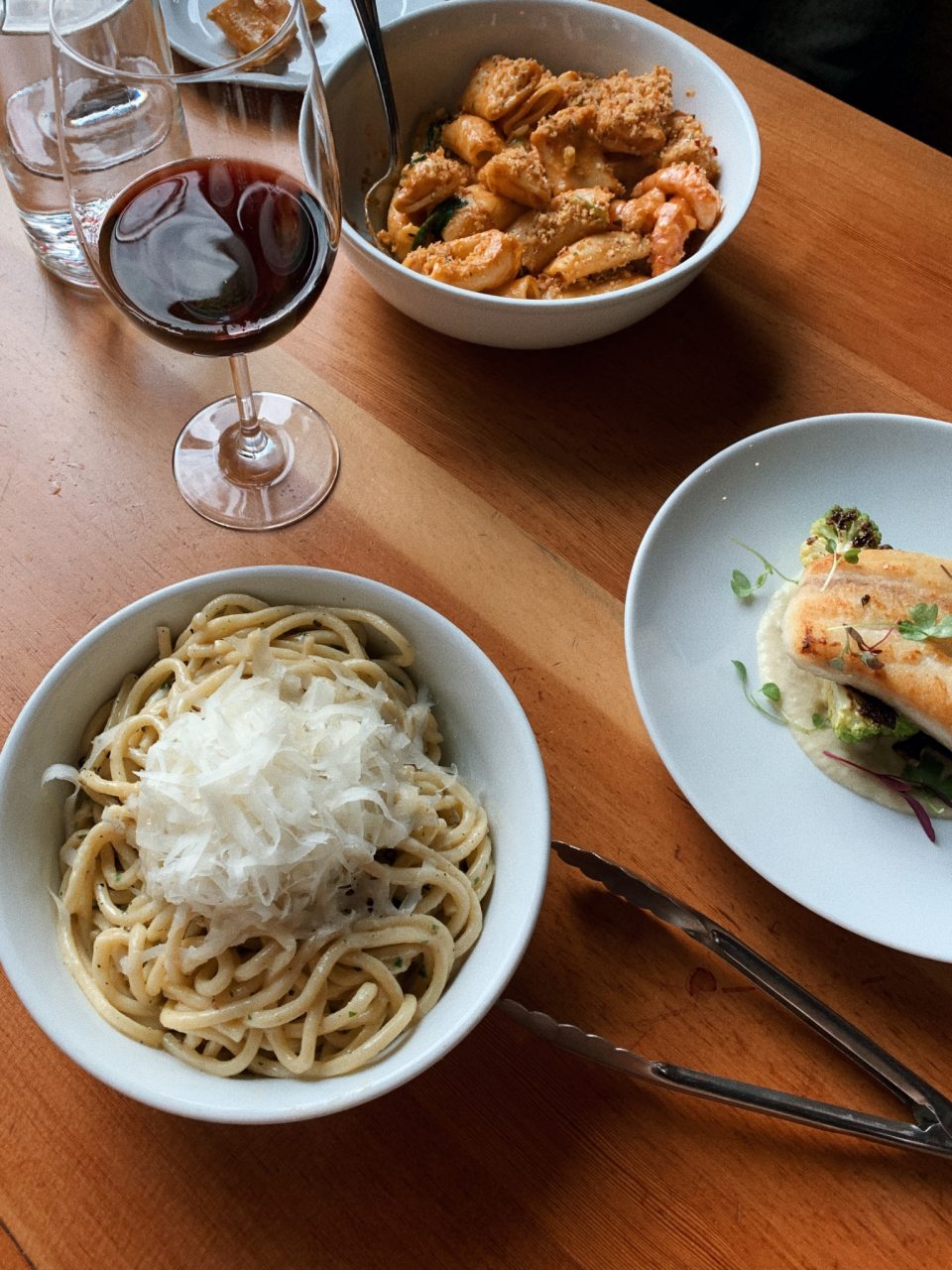 Since we didn't have a lot of time though, I did want to leave a list of the places that I've been to before and loved, as well as your most suggested spots. I got a lot of good recommendations and can't wait to cross more of these off in the future.
Recommendations
Spots marked * are ones I've been to and loved.
Walrus and The Carpenter Oyster Bar*
Sizzle Pie Pizza*
General Porpoise
Frank's Oyster House
Pablo y Pablo*
Sea Wolf Bakers
Ballard Annex Oyster House
Il Corvo
Taylor Shellfish Oyster Bar
Gas Works Park*
Olympic Sculpture Park*
The Space Needle
Pike Place Market*
Totokaelo
Museum of Pop Culture
B-Side Foods
The Crumpet Shop
Tides and Pines
The Pink Door
Biscuit Bitch
Pioneer Square*
Casco Antiguo*
Glasswing
Rachel's Ginger Beer
Moorea Seal
Bainbridge Island*