Just this week, I had an opportunity to stay at the brand new (like less than a month old) Hoxton hotel in DTLA. I was so excited and leapt at the chance to be able to have a little staycation. And while I tend to share travel diaries and hotel recommendations from all over the world, I often forget about sharing some local recommendations. I didn't want to neglect this gem in my very own backyard, so I decided to share the whole experience here. And let me just say – whether you're a local or on vacation, you need to add this hotel to your list.
On Monday, I was coming off of a trip from NY; we had only been home for about 20 hours before we packed up and headed downtown for the stay. I was a bit out of it and looking for a cozy space, so we checked in and immediately went up to our room. And O.M.G. I think the photos speak for themselves, but the room was darling. Every detail was so perfect and the bed – the bed was heaven. I appreciated the decor a lot, but I think the most important thing for a great hotel is a comfortable bed, and the Hoxton nailed it.
I didn't manage to take any photos, but the shower was HUGE and filled with some amazing soaps and shampoos from The Blank. I ended up taking the longest shower the morning we checked out (not too long, we're in a drought here!) and it was so luxurious. Basically, the rooms are lovely and you're going to want to take a million pictures.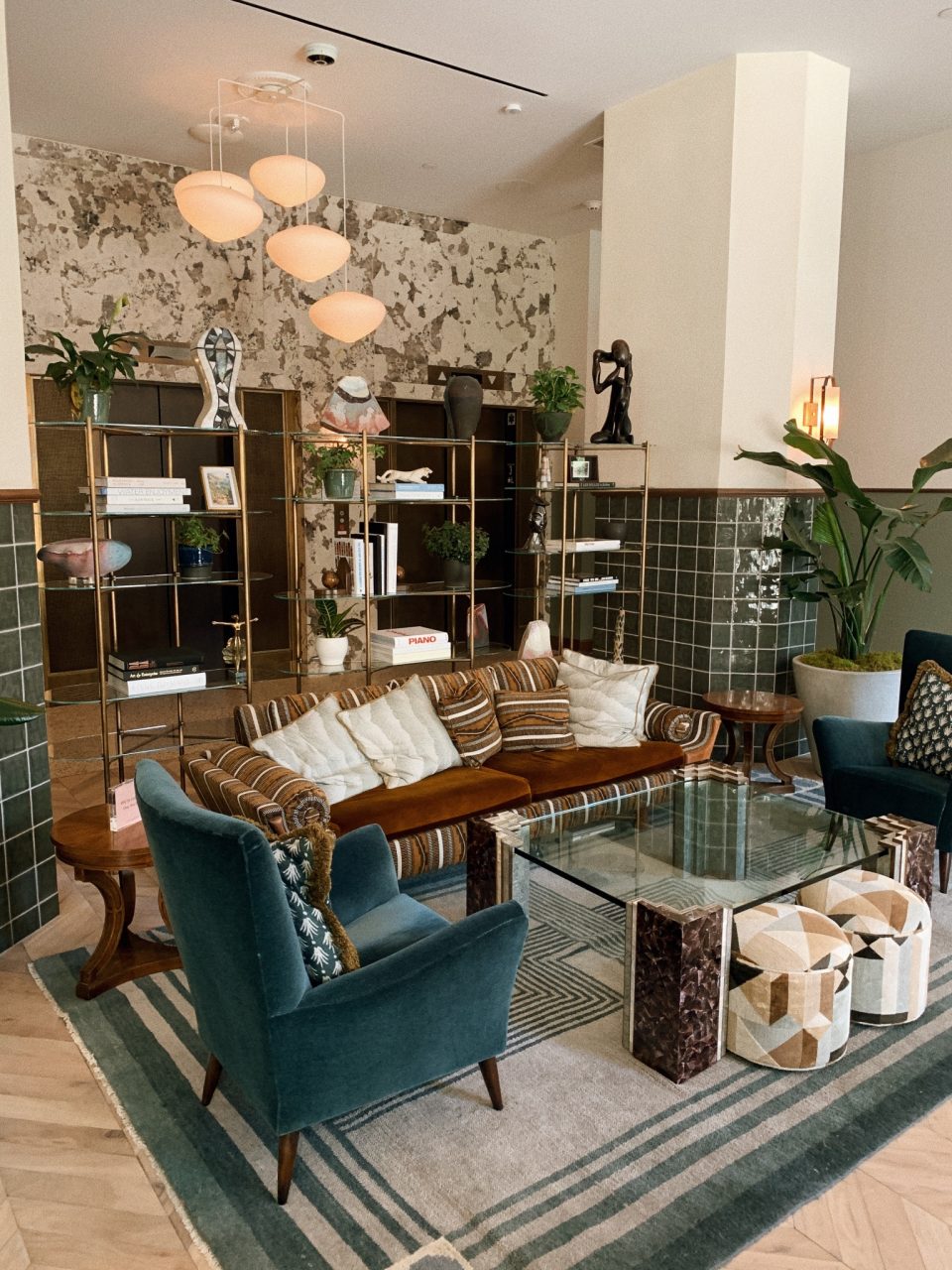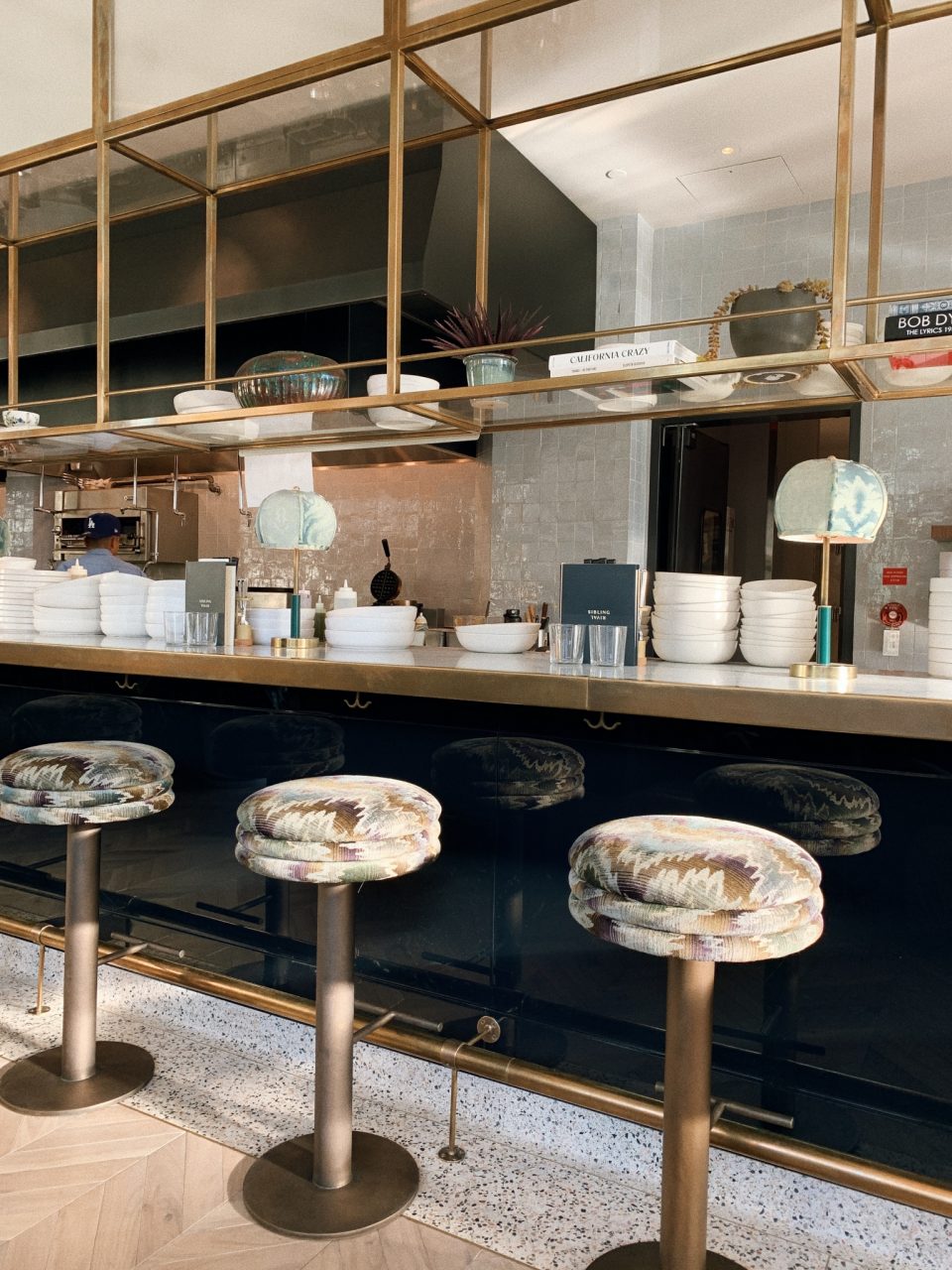 After a little resting in our room, we headed downstairs, and I got a good look at the space. It's gorgeous. Bright and light, with beautiful decor and plenty of comfy places to sit. I loved all of it, and loved how unique it felt to DTLA. There's a coffee shop, a bar, and a restaurant all on the ground floor. We decided to get a late lunch at Sibling Rival, their diner, and it was SO GOOD. I had the smash burger, Eric had the rueben, and we split the brussels sprouts. It was all so so good. We both cleaned our plates and were just so content to sit for a little bit in the diner. It's so modern and beautiful but with some truly classic dishes – albeit with a modern spin. Basically, if you're staying at the Hoxton, make time for a meal. If you're not? Pop in for lunch or dinner and you'll be glad you did.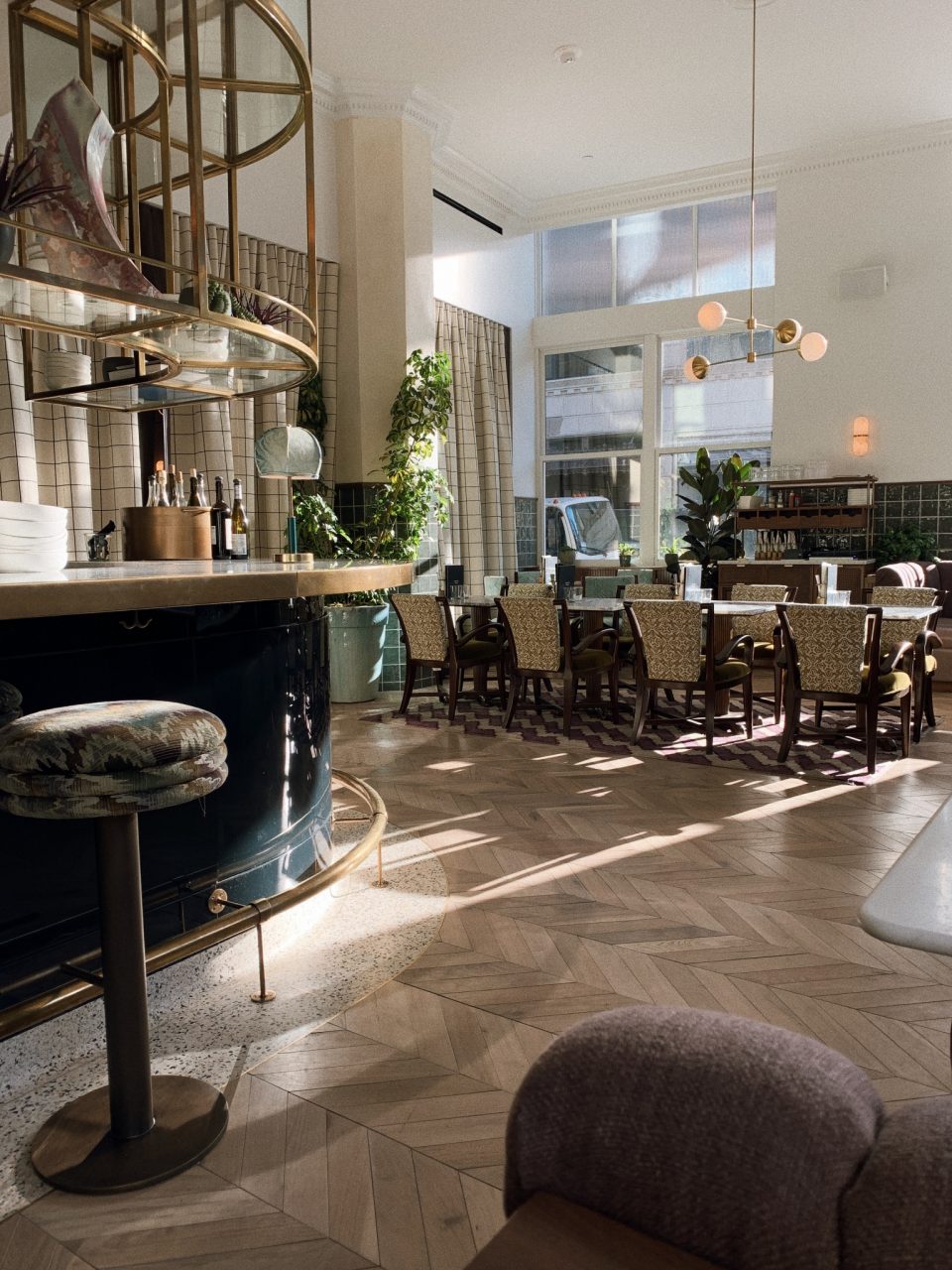 There's plenty more to the hotel that I wasn't able to capture before the sun set (rooftop restaurant AND pool) but I just wanted to share a little more about the Hoxton and encourage you to plan a stay! I cannot wait to go back.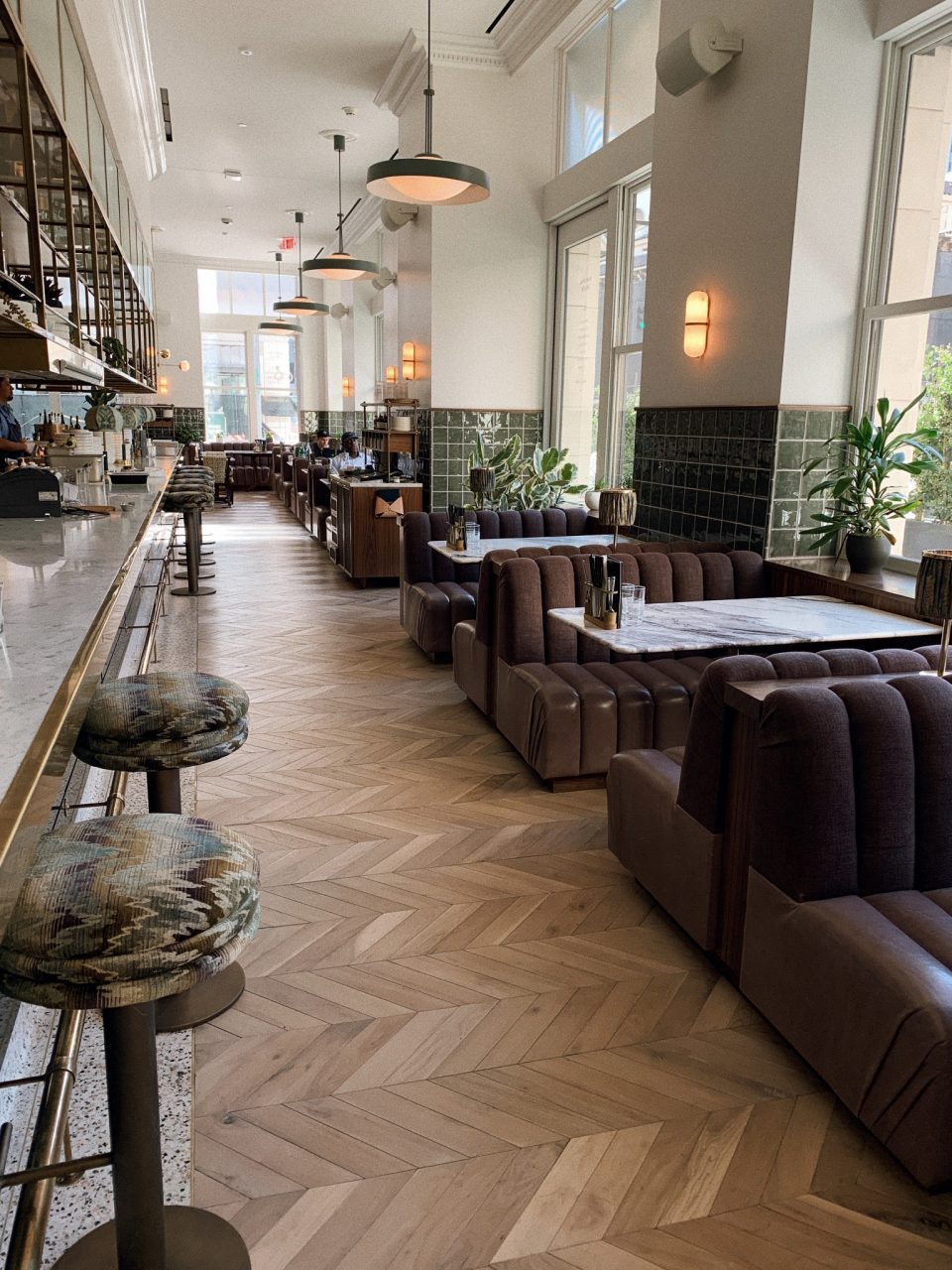 This post is not sponsored, but I was offered a complimentary stay. All opinions expressed are my own.