I love Paris, and I love to eat, so curating a list of my favorite spots in the city is something I've been meaning to do for a while. And sure, there are plenty more spots to eat at, and of course, wandering around and stopping at the picturesque cafe you pass by is always a good idea. But if you want to hone in on some spots you may not have been to before, here are some of my favs.
Restaurants + bars
Trois Fois Plus Piment / If you're looking for some spice while visiting Paris, this is a great Sichuan restaurant in the city.
Bambou / This place has some of the best thai in the city, and is exceptionally popular. Make a reservation and come hungry.
JONES / Hands down, this is my favorite restaurant in Paris. The menu changes daily, but they always have exceptional and creative dishes, excellent bread, and a seriously good wine selection. It's an intimate spot, but still good for small groups – I recommend making a reservation.
Deux Fois Plus Piment / This place is popular, and for good reason. The noodles and dishes are good, but be warned, it's spicier than you think.
Wild & The Moon / With multiple locations in the city, this is usually where I end up when I cannot possibly eat anymore bread or butter, and am craving some healthy options. I like them for juices and juice shots, but everything on the menu is organic and delicious.
Season / Another spot that offers some healthier options, as well as a really great brunch. Their pancakes are as beautiful as they are tasty, and the coffee is good.
Carbon / This spot has been recommended to me so many times, but I have yet to make it in. It looks ABSOLUTELY gorgeous, so I'll have to make it in next trip.
Pink Mamma / Pink Mamma is part of 'Big Mamma Group' which is a collective of some seriously good restaurants. This one is GORGEOUS, and you will want to take a million photos inside. The food and the setting is beautiful.
Tripletta / Delicious pizza in Paris, what more could you want.
East Mamma / Another of the Mamma restaurants, this one is meant to be very good as well, just in a different part of town.
Maison Sauvage / You have DEF seen photos of this cafe on Instagram before. While nearly every cafe in Paris is photogenic, this one is especially lovely, as it's DRAPED in flowers. I've been twice for lunch, and have spent many a happy hour sipping wine here.
Pizzeria Popolaire / They don't take reservations here, so while there will probably be a line when you get there, don't be too worried. It's a large restaurant and the line tends to move fast. We've visited for pizza and pasta and have always had a good meal!
Le Bouillon Chartier / I've been here twice, and it is an experience. It is SUPER old school, very historic, and pretty cheap too! The food is not amazing or anything (the fries are EXCELLENT, I think), but it is a place I think that is sort of one of those essential French restaurants you need to visit. Maybe just get a few classic dishes and drink in the environment.
Loulou / After seeing their famous truffle pizza on a number of IG posts, I had to go in and try it for myself. This restaurant is STUNNING, probably because it's in a museum. You don't need to pay admission to visit, but you will want a reservation. It's pricey but beautiful, and make sure to take a matchbook on the way out cause it's REAL cute.
Le Sencerre / We ate at the Montmartre location while it was raining outside and it was one of those perfectly romantic meals. Great traditional selections, nice oysters, and of course – the wine is good too.
Derriere / This is another spot that has been recommended to me multiple times and I somehow still haven't had the chance to go to. I'm told it's excellent for drinks and the menu looks great!
Ragazzi / Of course I would have to have another pizza spot on here, but look, I like what I like. Ragazzi is great for cocktails, for pizza, and for a really tasty meal.
Bouillon Julien / Another very old school restaurant, although this one is prettier than Bouillon Chartier. They have a very traditional menu, so if you're looking for some French food, this is a great spot!
Les Maquereaux / This is such a fun spot to get drinks, because it's on a boat in the Seine! While it doesn't move, it does offer lovely views and an intimate spot to watch other boats go by.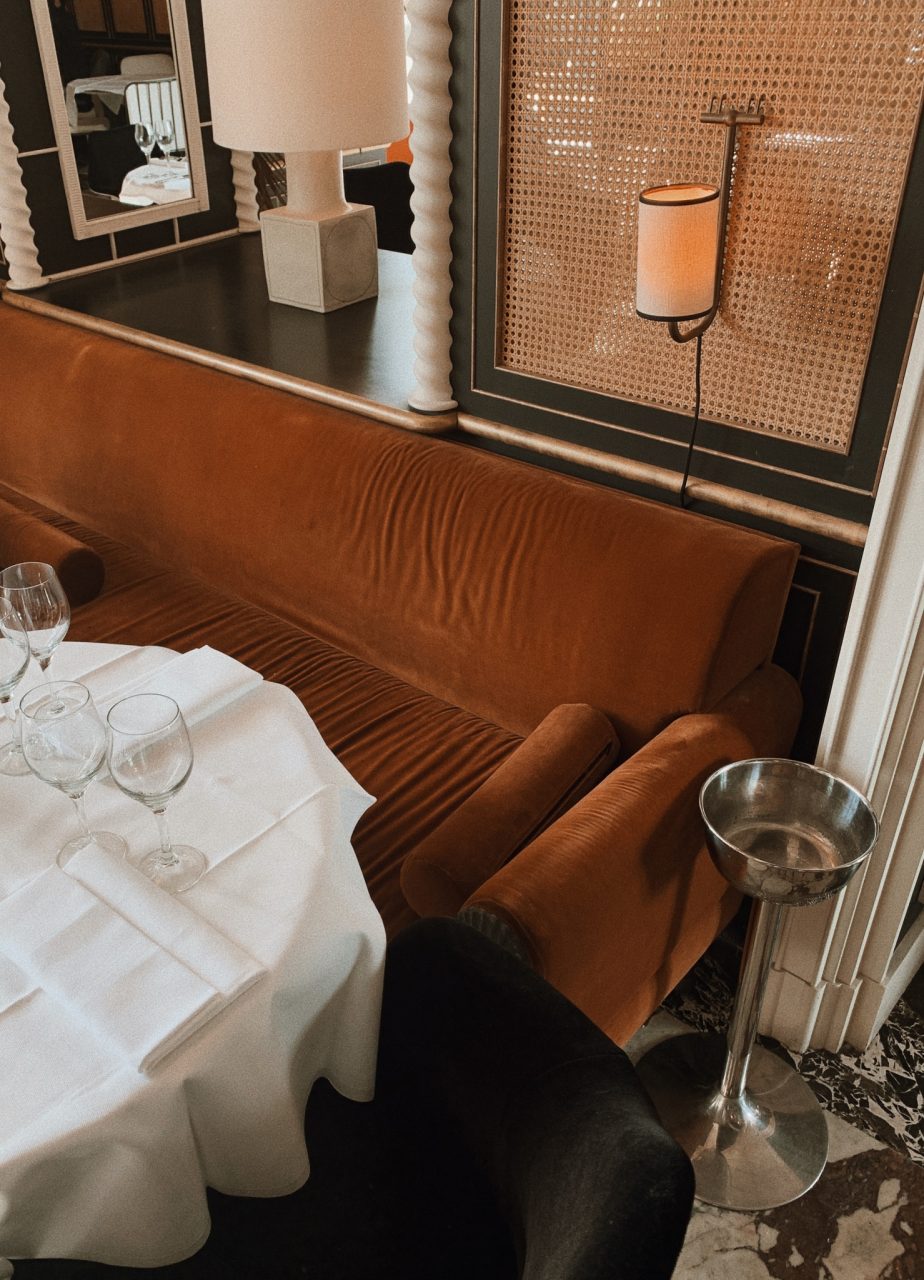 Marché des Enfants Rouges / Like most of my favorite places in Paris, this was one we found on accident. It's sort of like a mini outdoor mall of various restaurants and food spots? Hard to describe, but if you're not sure what you're in the mood for, come here for an easy meal. They had stalls selling Moroccan, French, oysters, and of course plenty of pasta too.
Daroco + Danico / We found this place while trying to hide from the rain, and I'm so glad we did. While we did just visit the bar in the back for snacks and a drink (Danico) the front of the restaurant (Daroco) looked great as well. The decor was fab and it's connected to one of Paris' many covered gallery walkways.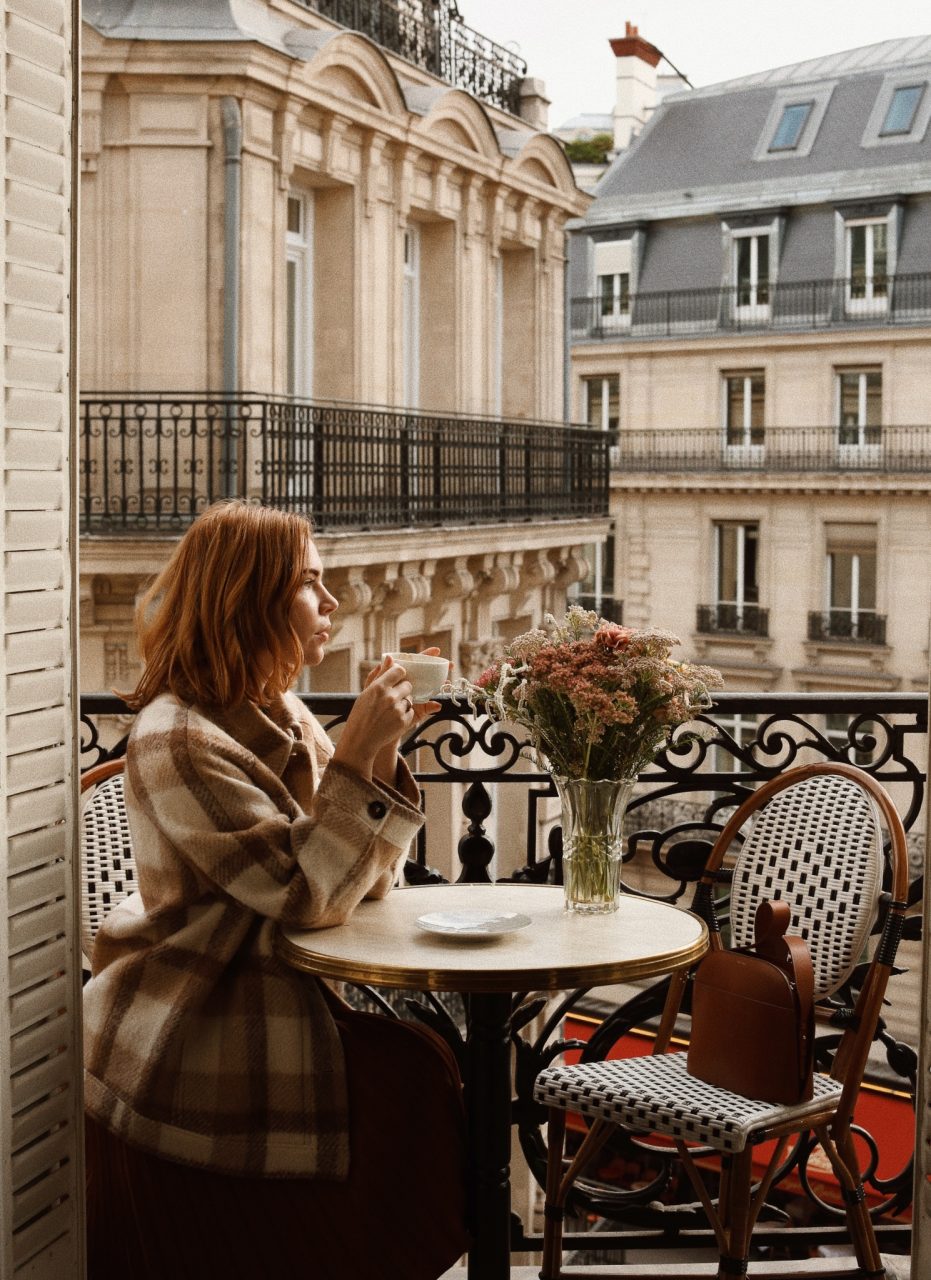 Coffee
Telescope / Eric and I are coffee obsessed, and this is a great spot to visit and have a sit with a cup for a bit.
Fragments / This teeny coffee shop has some really great food as well as amazing coffee. It's cozy but delicious.
Café Kitsuné / If you love the brand Maison Kistuné, you're going to need to visit the café too
Loustic / We stayed at an apartment near this cute spot, and I found them to have some seriously good cappuccinos. And if I'm not mistaken, I think they have oat milk, so SCORE.
Ob-la-di / A great spot for a quick cup, and nearby to some great shopping spots.