I've been toying with writing this post for a while, as the last time I shared my daily makeup was a few years ago. Oops.
I think a big reason why it's taken me so long to share, is it has taken me a while to be truly happy with my skin and therefore the way that makeup sits on my skin. I've shared some of my struggles in the past, but between hormonal breakouts and the occasional Perioral Dermatitis flare-up, it's been a bit of a rocky time for me.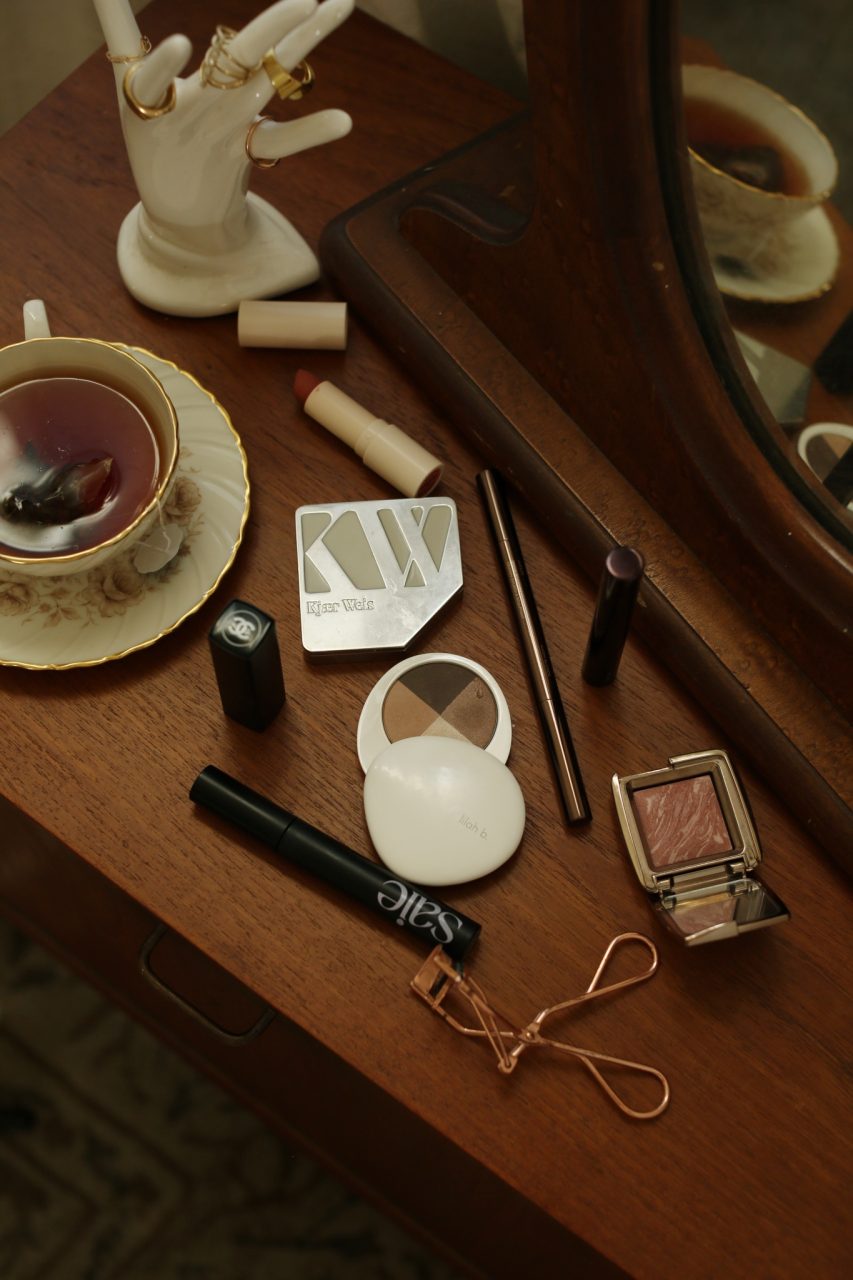 But after consulting with a dermatologist, clearing my Perioral Dermatitis, and honing in on a simplified skincare routine that has left my skin feeling glowing and smooth, I've found that I've enjoyed putting makeup on more lately. And while I occasionally will add a a different element in (eyeliner, brighter lipstick, or deeper eyeshadow colors) I for the most part stick to the exact same makeup application daily.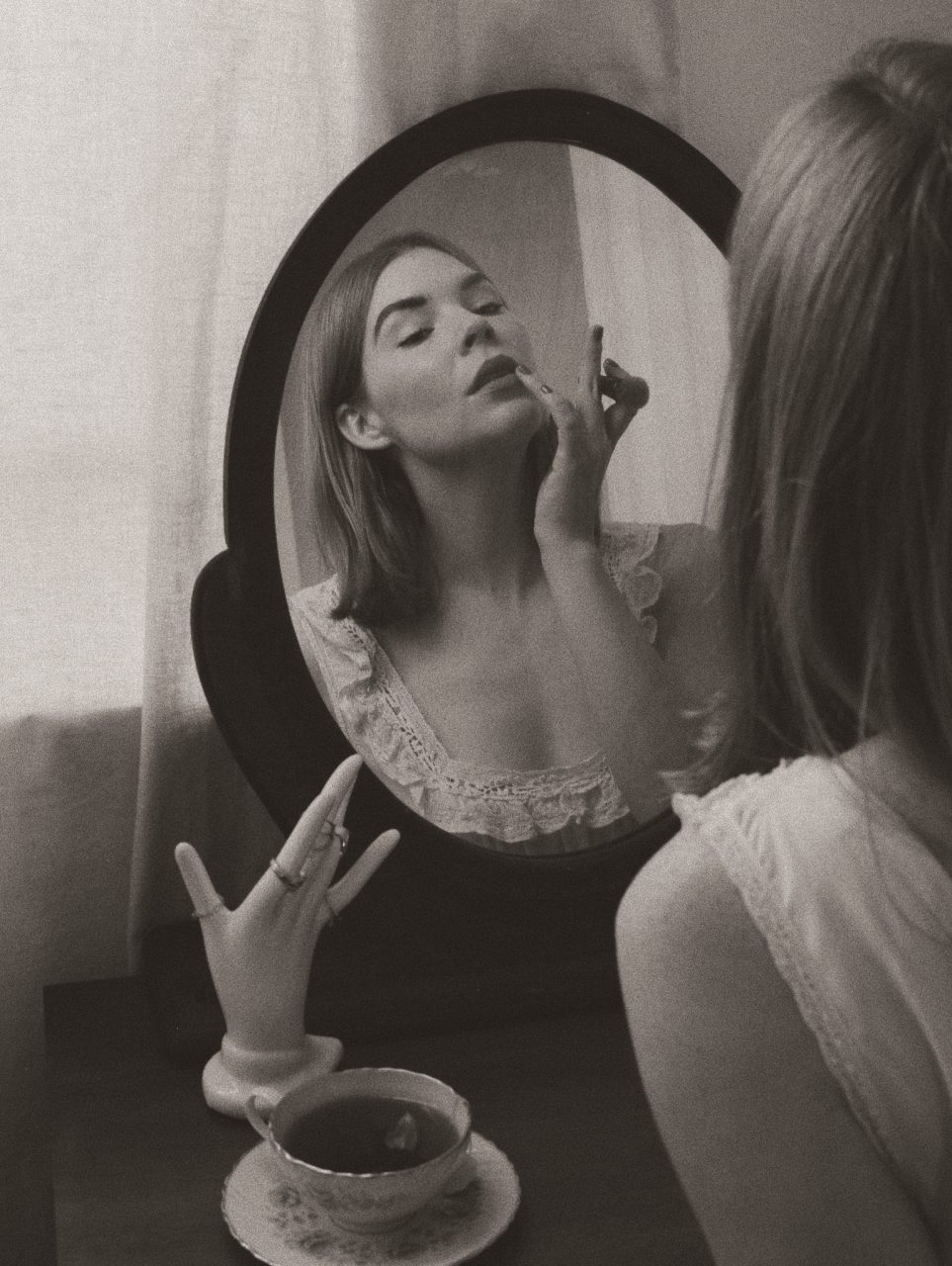 My goal with my makeup is always to strive for a no-makeup makeup look. Which, I know, sounds a bit nuts, but basically I just want the makeup to sink into my skin, to still show what I look like under, and to just look like me but, well, enhanced. So today I'm going to walk you through what I put on in a day and how I can head out the door in under 10 minutes, start to finish – heck, maybe even 5, I gotta time myself next time!
FACE
For my face, I always start with cleansed skin and apply a face oil. I'll share more on that in an upcoming skincare post, but starting with moist skin is key, because I then use a solid foundation on top – the Kjaer Weis Foundation [shade : lightness]. Because it is solid to start, I find having oil on my face allows me to move the product around a little easier and really get it to blend in. I'm a big fan of this foundation for a lot of reasons, but mostly because I find it to be SO natural looking that it doesn't look like I have makeup on, AND because of the packaging. There is zero plastic involved, and the container is refillable. Basically you buy the metal container once and then refill it whenever you run out. I'm hooked.
For concealer I use Laura Mercier Flawless Fusion Ultra Longwear Concealer[shade : 1n], but mostly under my eyes. I use a beauty blender to blend it in, and if I need to cover a spot, I'll use just a bit more of my foundation in that area, as I find that blends in a bit better.
EYEBROWS
A few of you have noticed that for the past few months, I've been filling in my brows a bit more. I just love a thicker brow on my face, and have really leaned in to that look. To achieve a thicker brow, I use two products from Hourglass : the Arch Brow Volumizing Fiber Gel[shade : warm blonde] and the Arch Brow Sculpting Pencil[shade : warm blonde]. I first brush my brows up and then use the pencil to fill in underneath. My natural brow shape is quite arched, so I like to soften that by thickening my brow to make it more straight across. After that I use the fiber gel which really plumps up my brows and keeps them in place. I love the shade warm blonde because it just blends right in.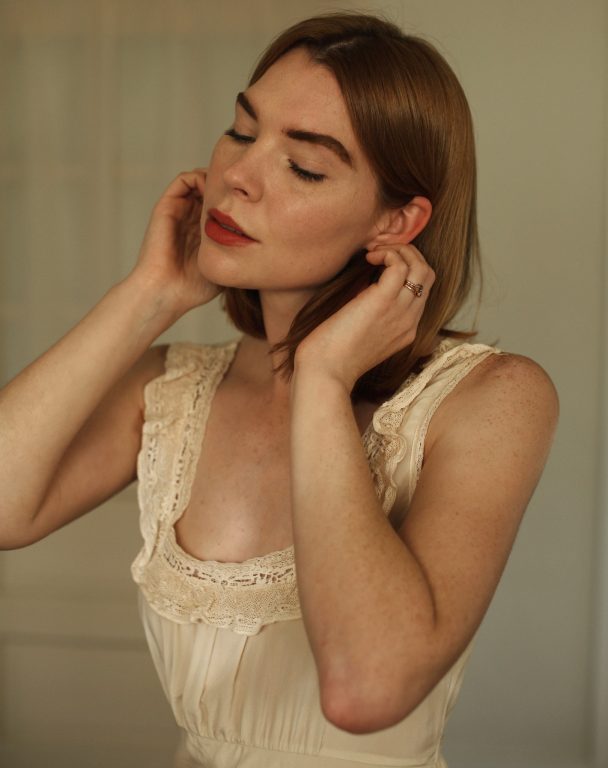 EYES
I feel like I've tried so many mascaras, and only recently have found THE one that works for me. I'm hooked on Saie Mascara which actually only launched a few months ago! I find that it really separates my lashes, and best of all it doesn't move throughout the day. I always curl my lashes first (with a light rotation towards my nose while doing so to lift the outer corners more) and if I'm feeling like it I will put on a little eyeshadow. I use the lilah b. Eyeshadow Palette[shade : b.stunning] on occasion, but to be honest, most days I go with a bare lid.
My goal with my makeup is always to strive for a no-makeup makeup look.
CHEEKS
I love blush, but I don't love when it feels too heavy. Lately I've been using Hourglass Ambient Lighting Blush Mini[shade : mood exposure] and I love how natural the shade looks. Another fav of mine is the lilah b. Divine Duo Lip & Cheek[shade : b.lovely] – I love the packaging and how travel friendly it is, especially since it's two products in one.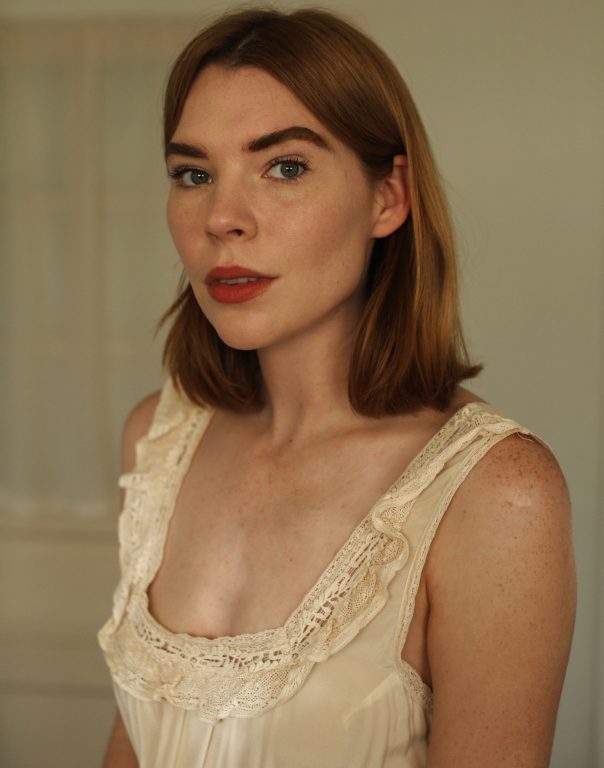 LIPS
If you've ever messaged me and asked about a lip color, it's likely a shade from Sunnies Face. Unfortunately this brand isn't easily shoppable in the US just yet, but once it is, you're going to want every shade. I mean EVERY shade. My go-to lately has been Sunnies Face Fluffmate[shade : milkshake]. If I'm on the go I like the lilah b. Divine Duo Lip & Cheek[shade : b.lovely], and I always keep Chanel Boy Lip Balm in my purse to moisturize throughout the day. Another shade I've been loving (and is featured in these photos) is Chanel Rouge Allure Velvet Extreme [shade : éternal].