I've lived in California my whole life – and yet somehow I've never made it up to Big Sur.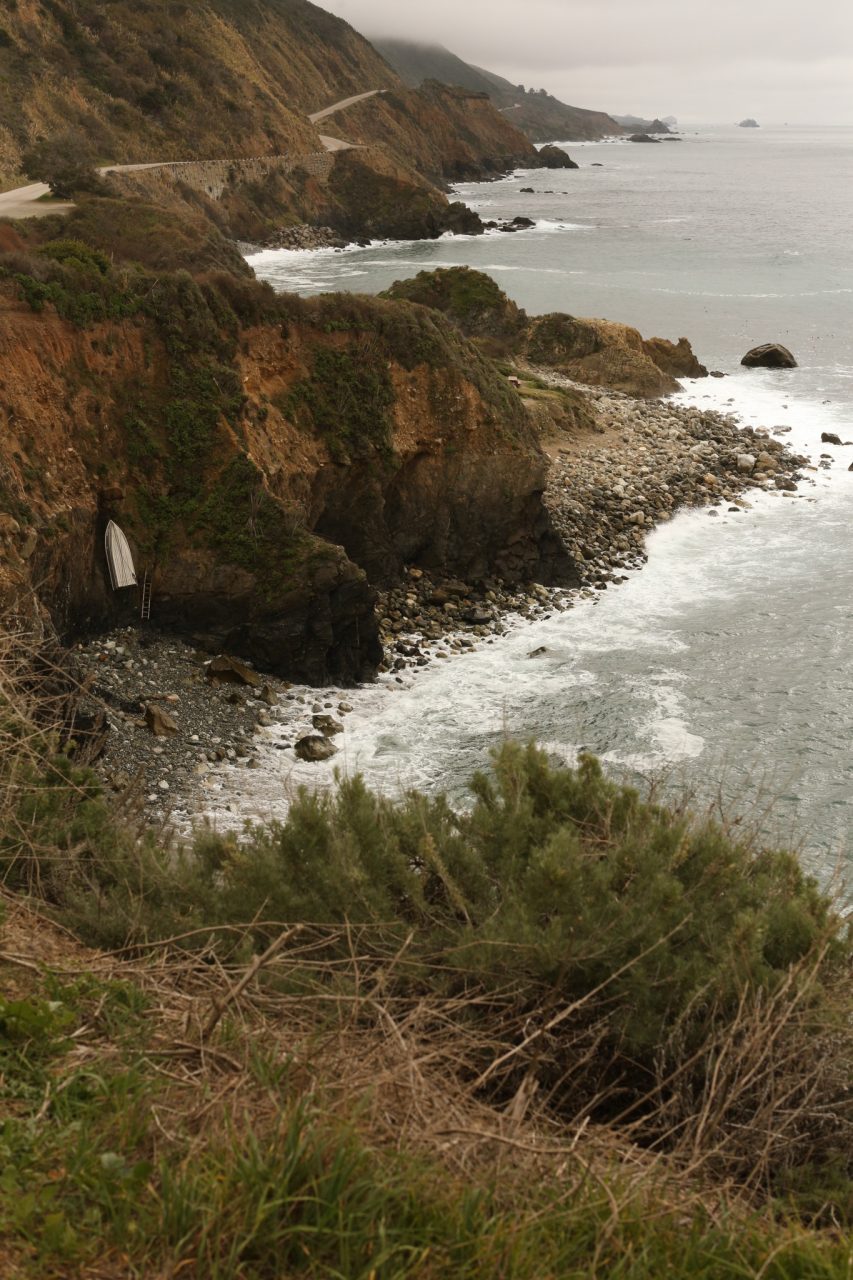 In fact I've never even driven very far on PCH in general. It sounds crazy when I think about it, but I've just never had the opportunity until recently, when Eric and I planned a trip to stay at Ventana in Big Sur. I knew once we got to the hotel we would have a lovely stay, but in all honesty a big part of the draw for the trip was making the winding drive along the coast and seeing parts of my own state I've never seen before.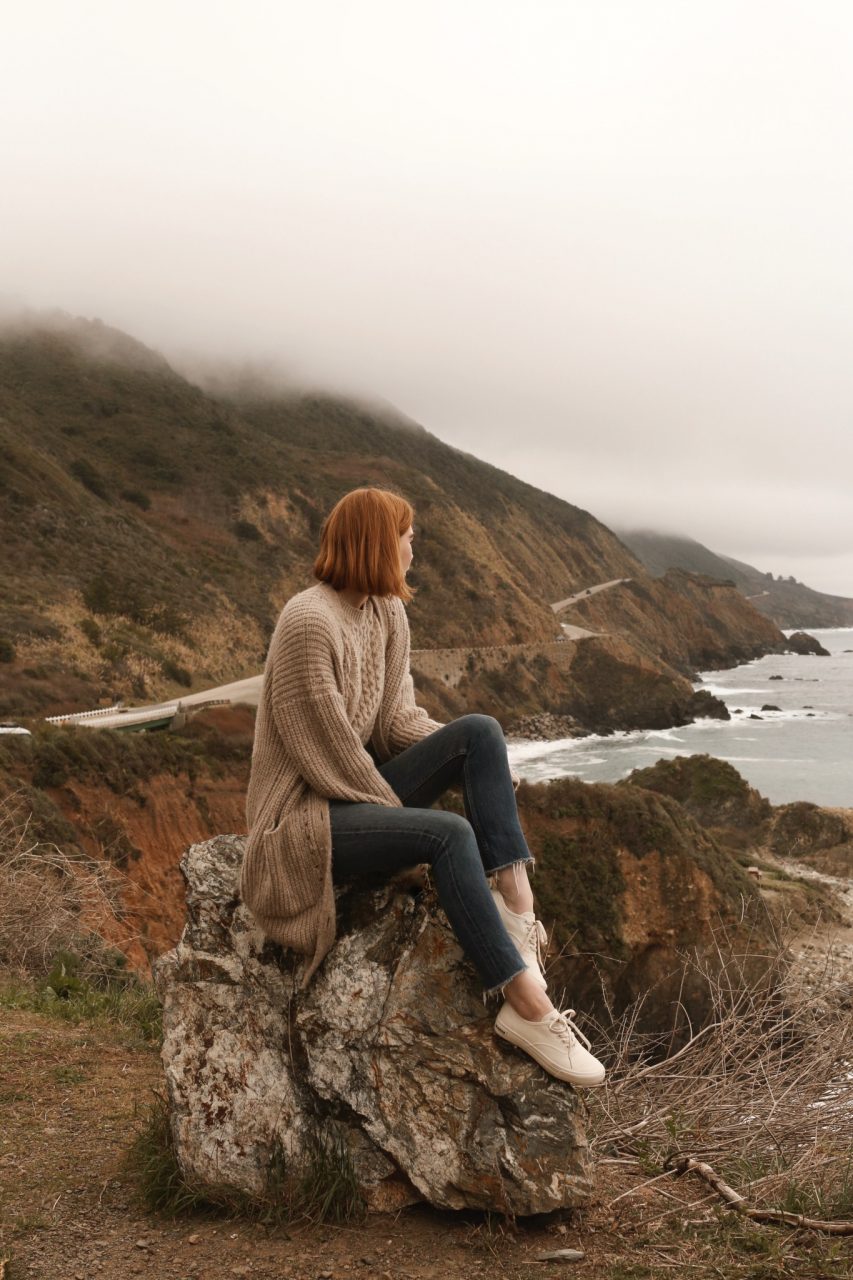 I kept my look for the road trip very simple, in loose layers plus these sneakers from SeaVees. They felt so appropriate for a coastal drive, not only because they are largely made from recycled materials, but because the company has partnered up with Sea Trees. It's a non profit that works to regenerate ocean health globally by restoring coastal ecosystems – something I came to value even more as we made our winding way up to Big Sur. Comfort is a big driving factor for me when it comes to travel, so these SeaVees shoes were a win. Plus in this natural linen shade they felt so perfect for the setting – their new Spring collection is pretty great, so click here to shop it.
It's a long drive to Big Sur, but it was so worth being able to take our time. We saw seals and sea lions, ragged cliffs and crashing waves, before the scenery became lined with large trees. After a few hours, we arrived to Ventana Big Sur.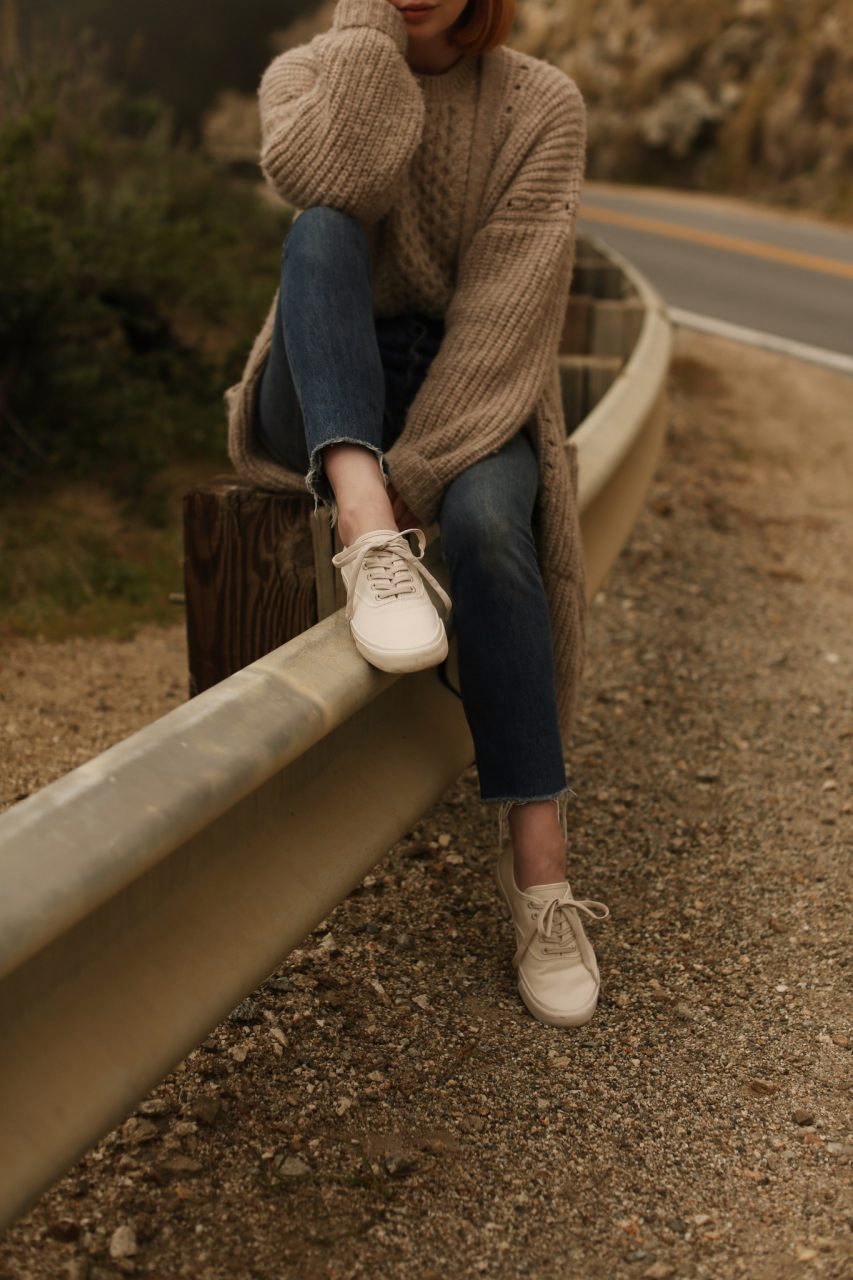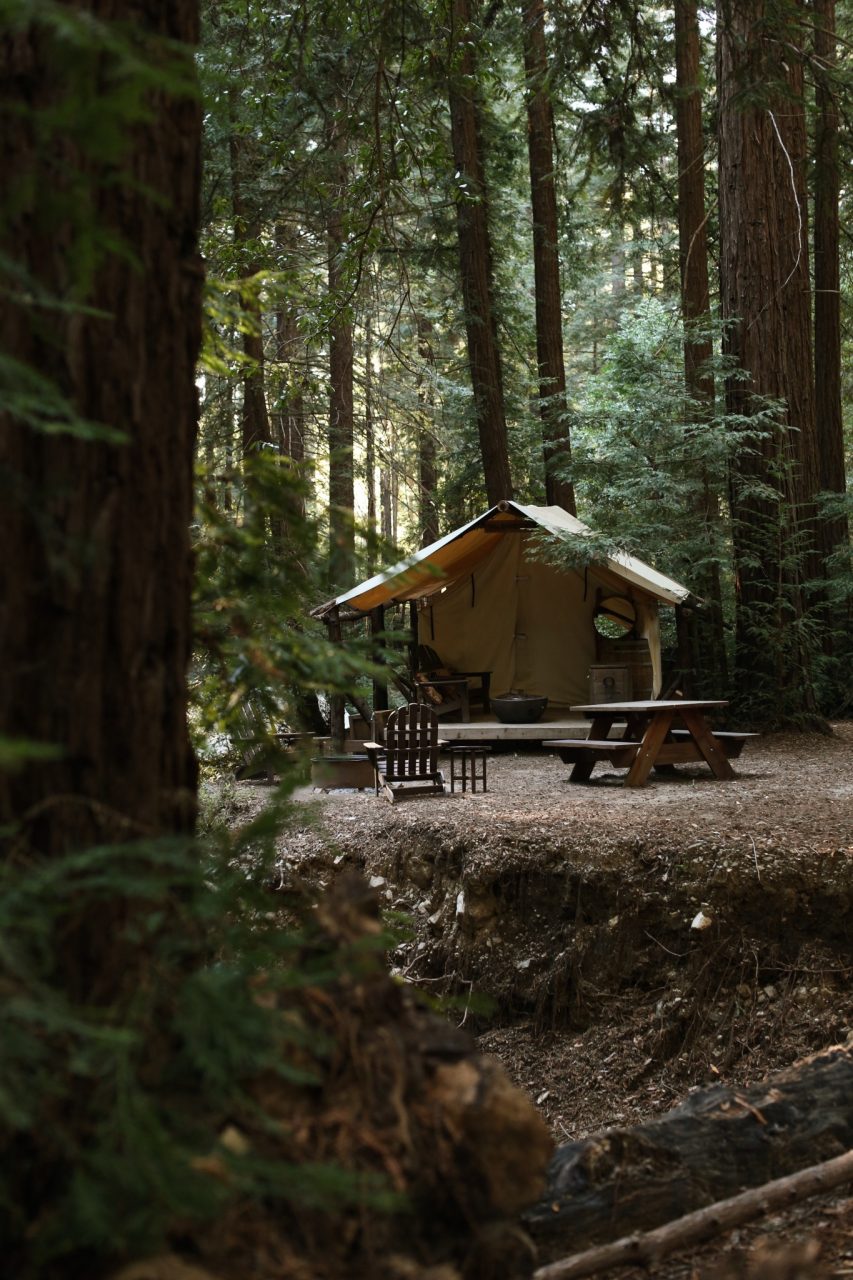 For our first night at Ventana, we got to stay in one of their glamping tents – something I have ALWAYS wanted to do. When Eric and I camp it is decidedly unglamorous, so getting to stay in a furnished tent was a dream. And WHAT a dream. Heated bedding, a smores kit, two fire pits, and everything you need for a cozy getaway. Plus you re quite literally nestled into the trees alongside a stream, so while it feels lux, it still feels utterly private. 10/10 would do again!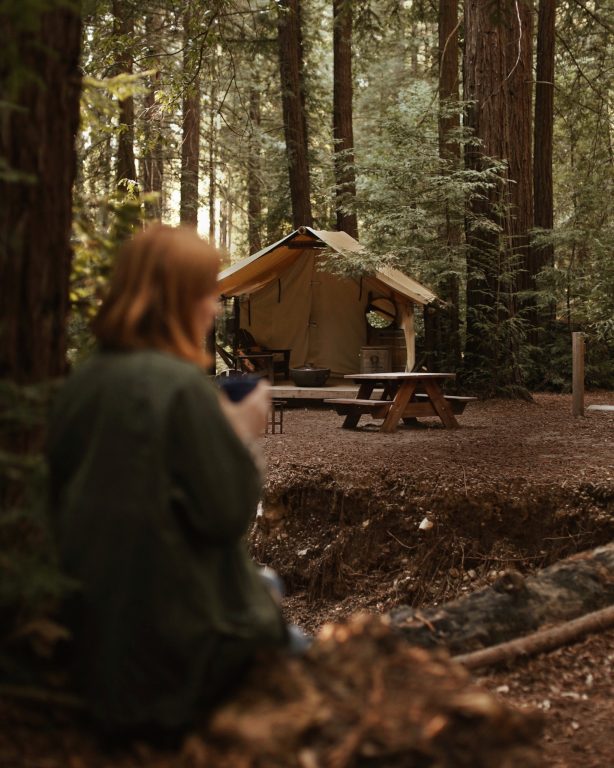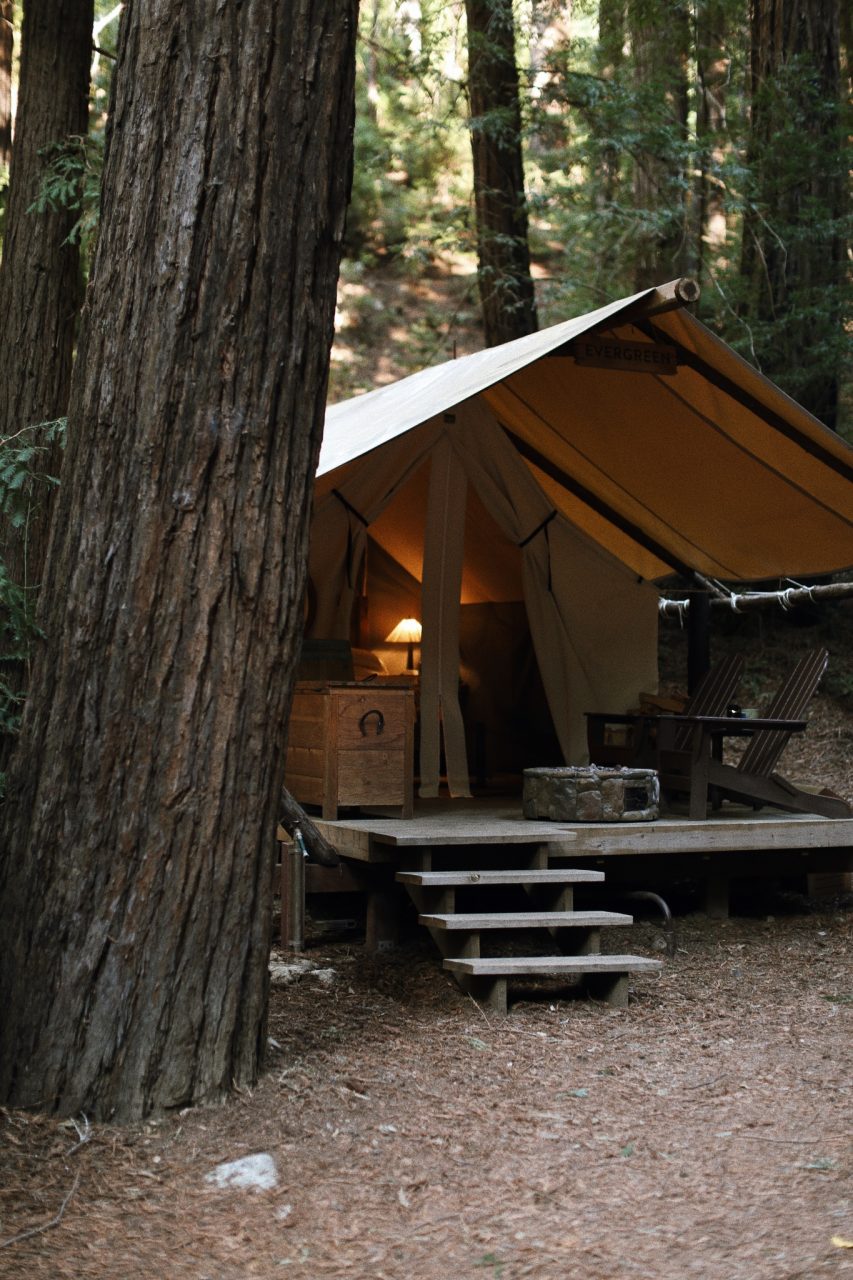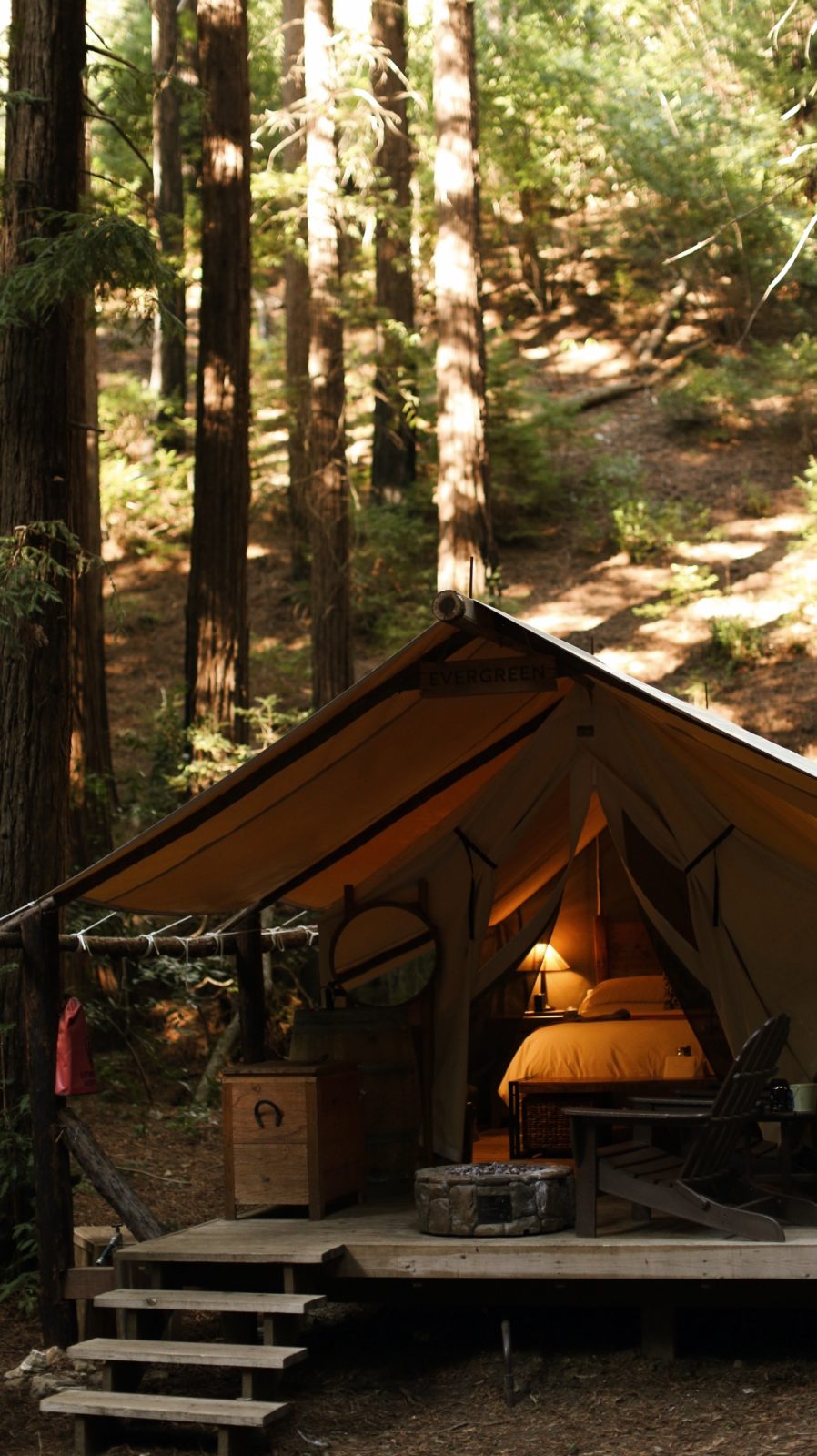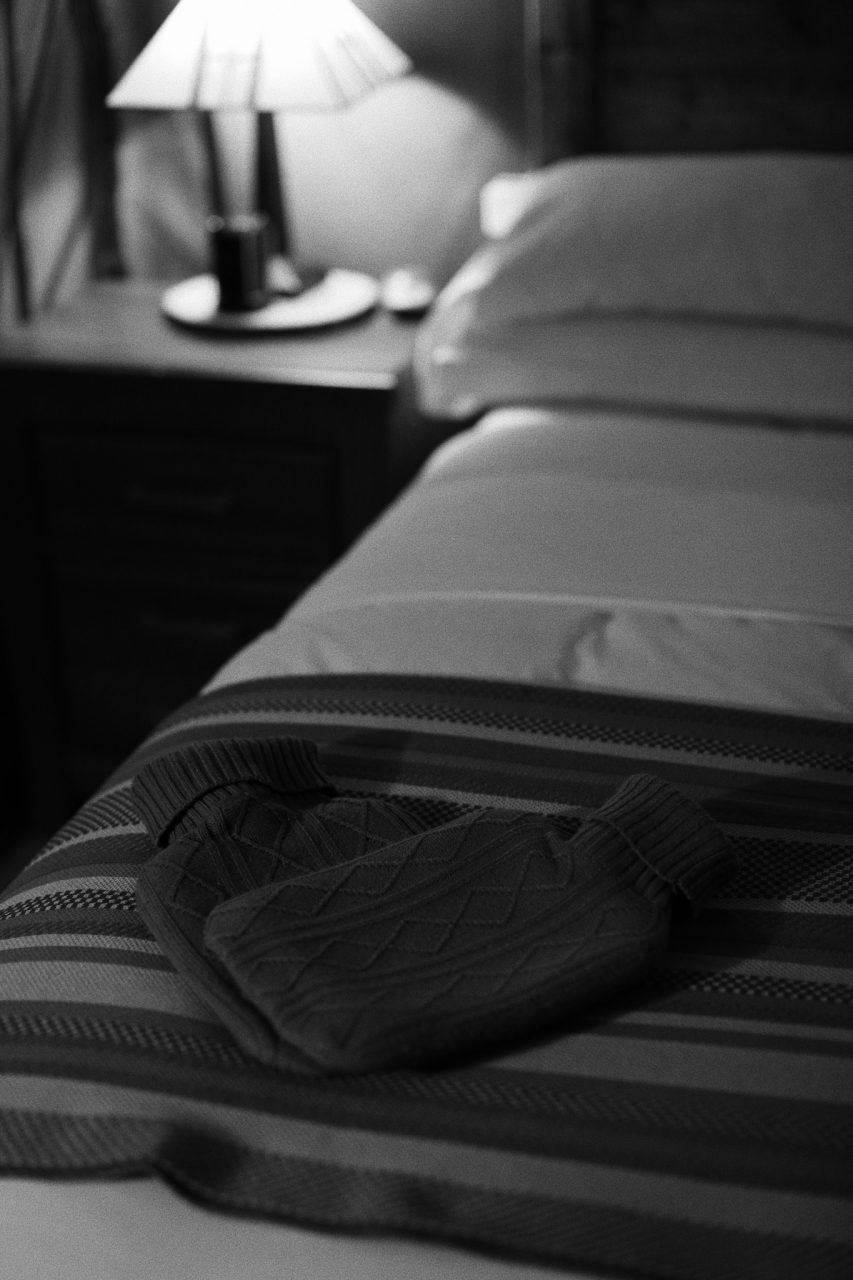 On our first morning in Big Sur, we had the opportunity to join in on one of the properties 'Luxe + Learn' classes. I love that Ventana is going beyond just the normal 'nice hotel, nice restaurant, nice spa' and moving into things that are truly experiential. We got to go on a hike with a professional photographer (and forager!) to learn how to capture the landscape and to see some hidden gems. It was a beautiful hike that left both of us with a real appreciation for the surrounding area.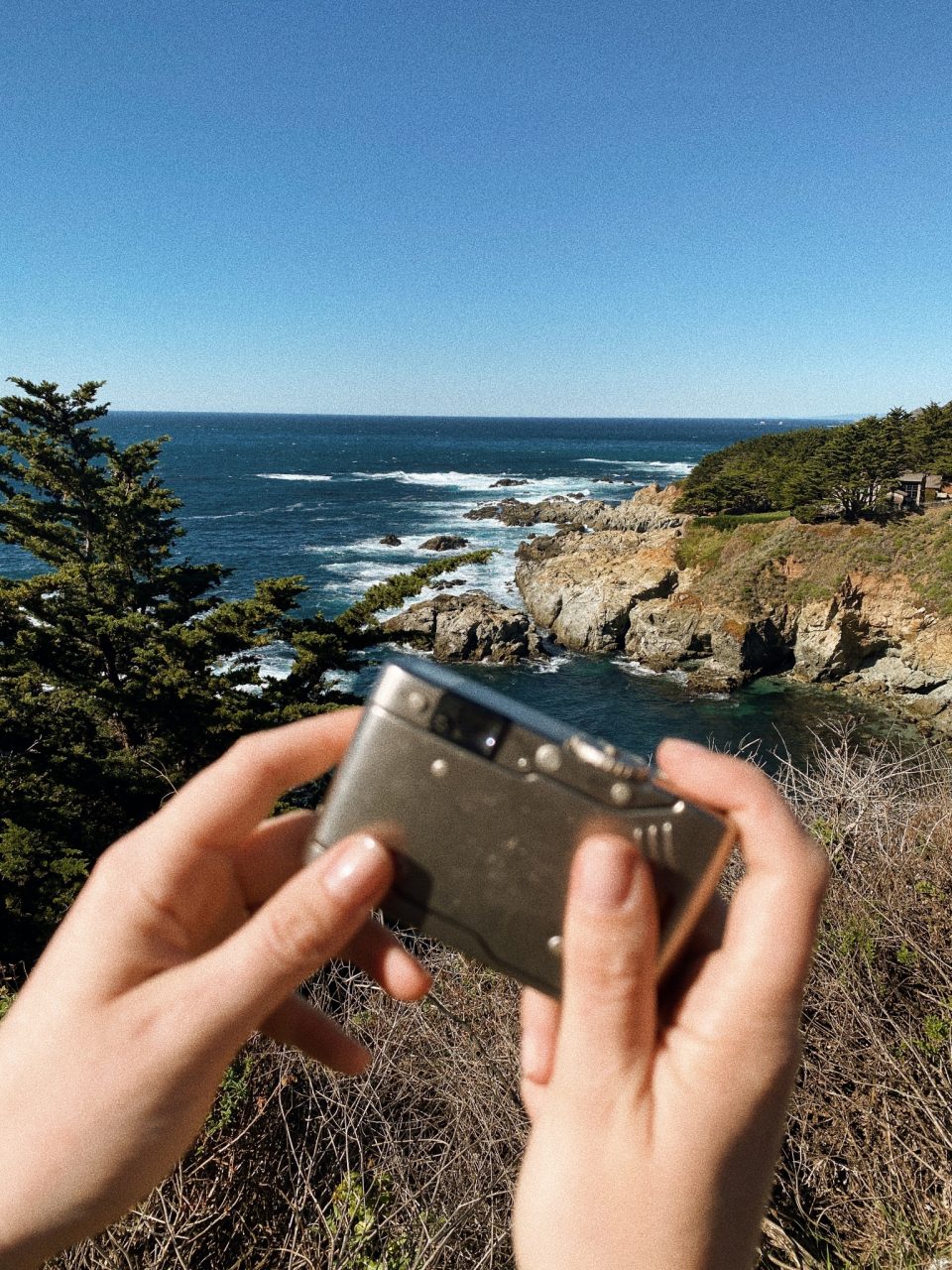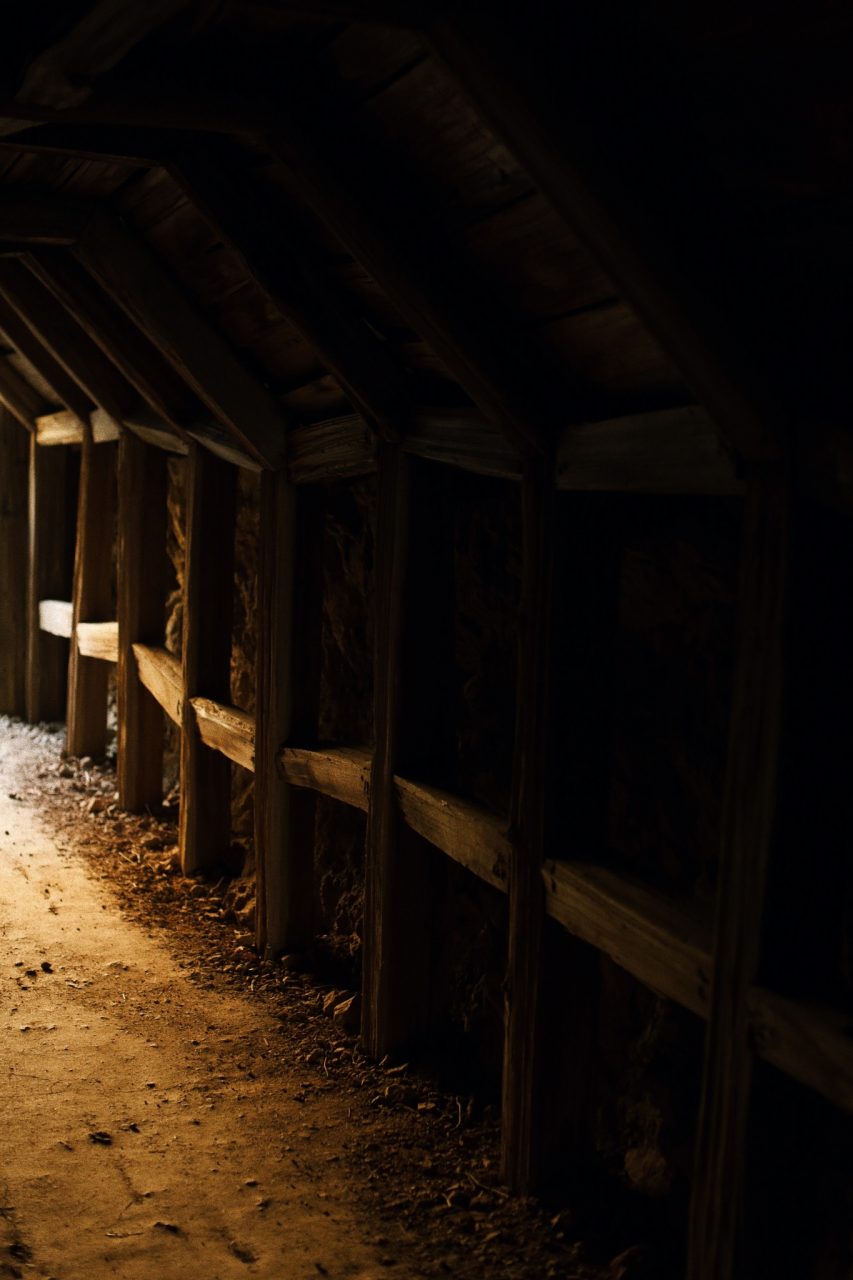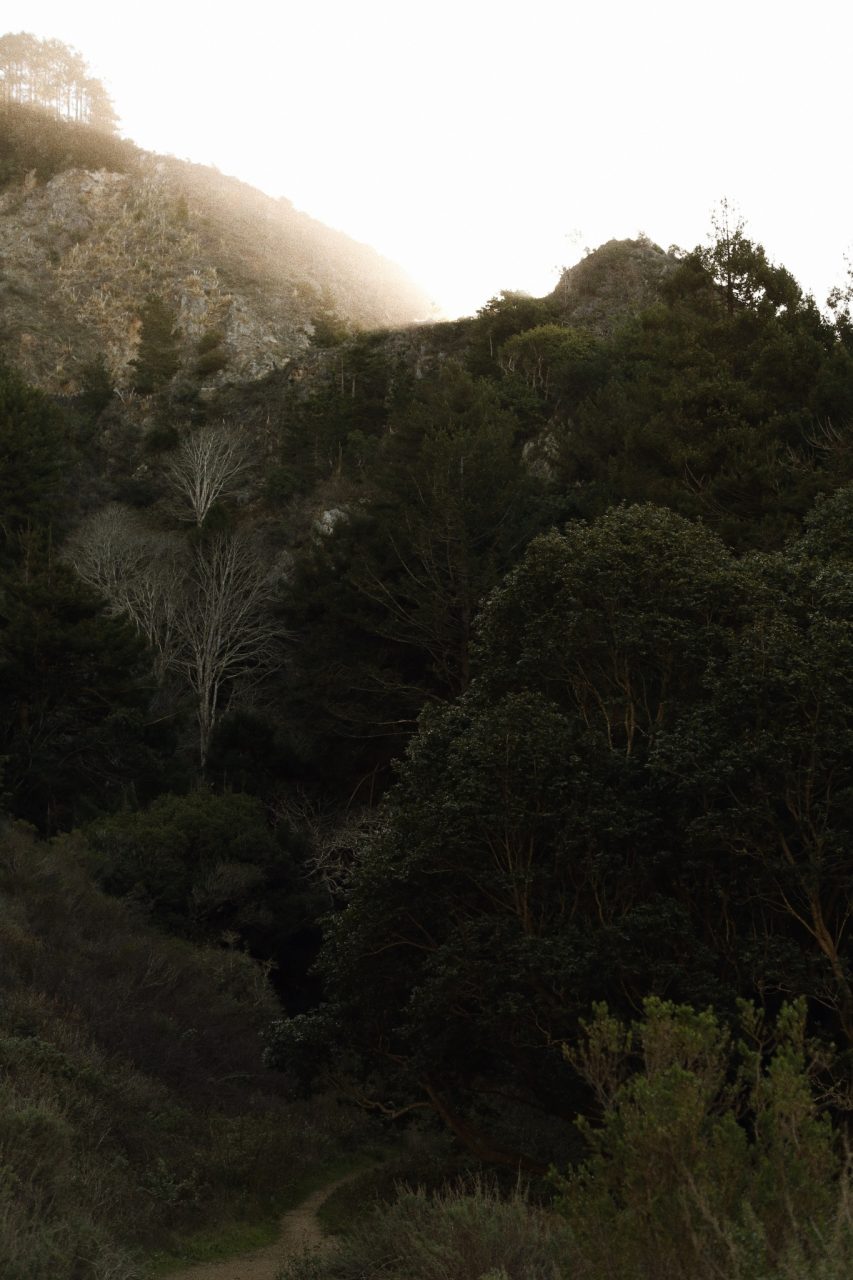 For our second night, we stayed up at the hotel and wow. There is a reason why I have fewer photos from this portion of our trip – because it truly is a place for relaxation. Two swimming pools, a gorgeous sauna, Japanese hot baths – it was all exactly what I was looking for and it was great to check in and sort of check out. I've been hearing about Ventana for years and was so glad to get to experience it all in person. I know a lot of you are interested in visiting, and all I can say is GO. It is 100% worth the drive.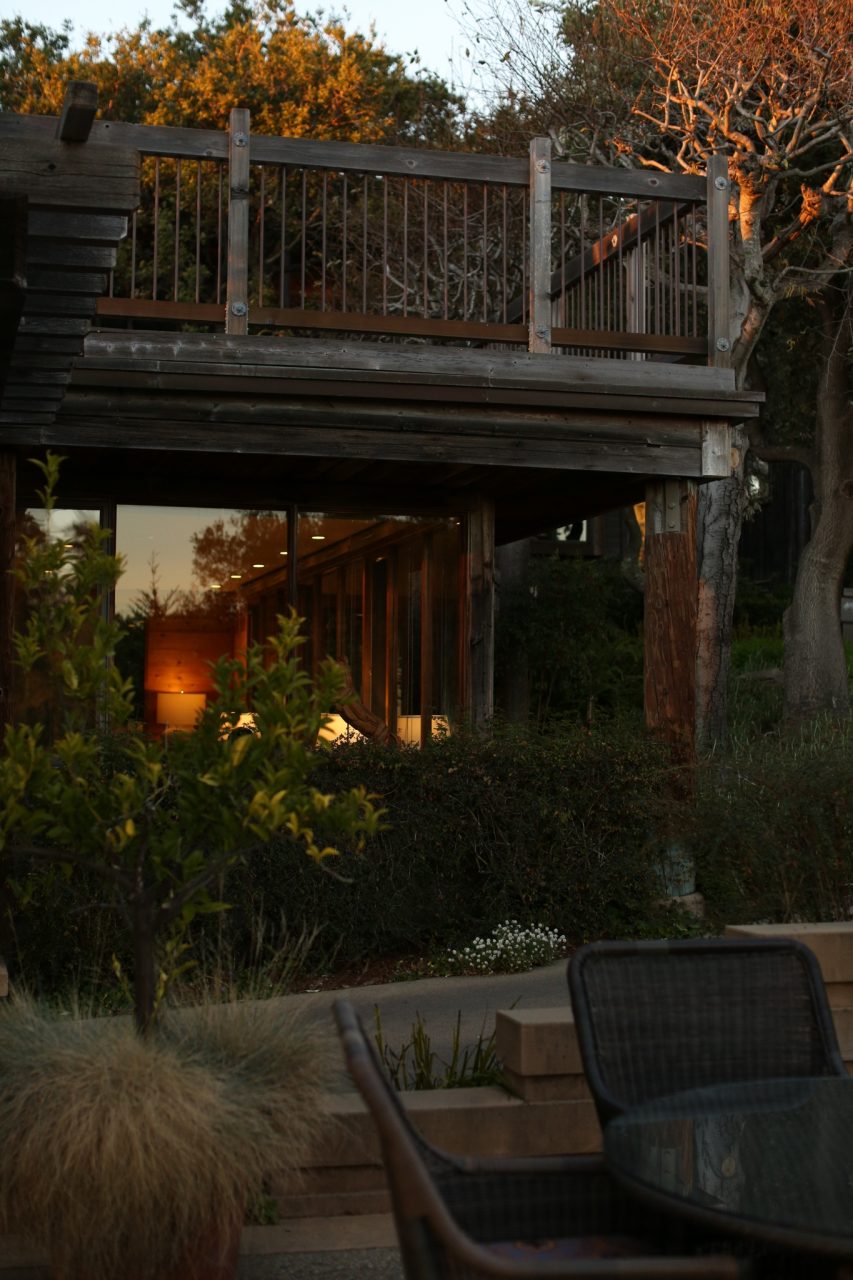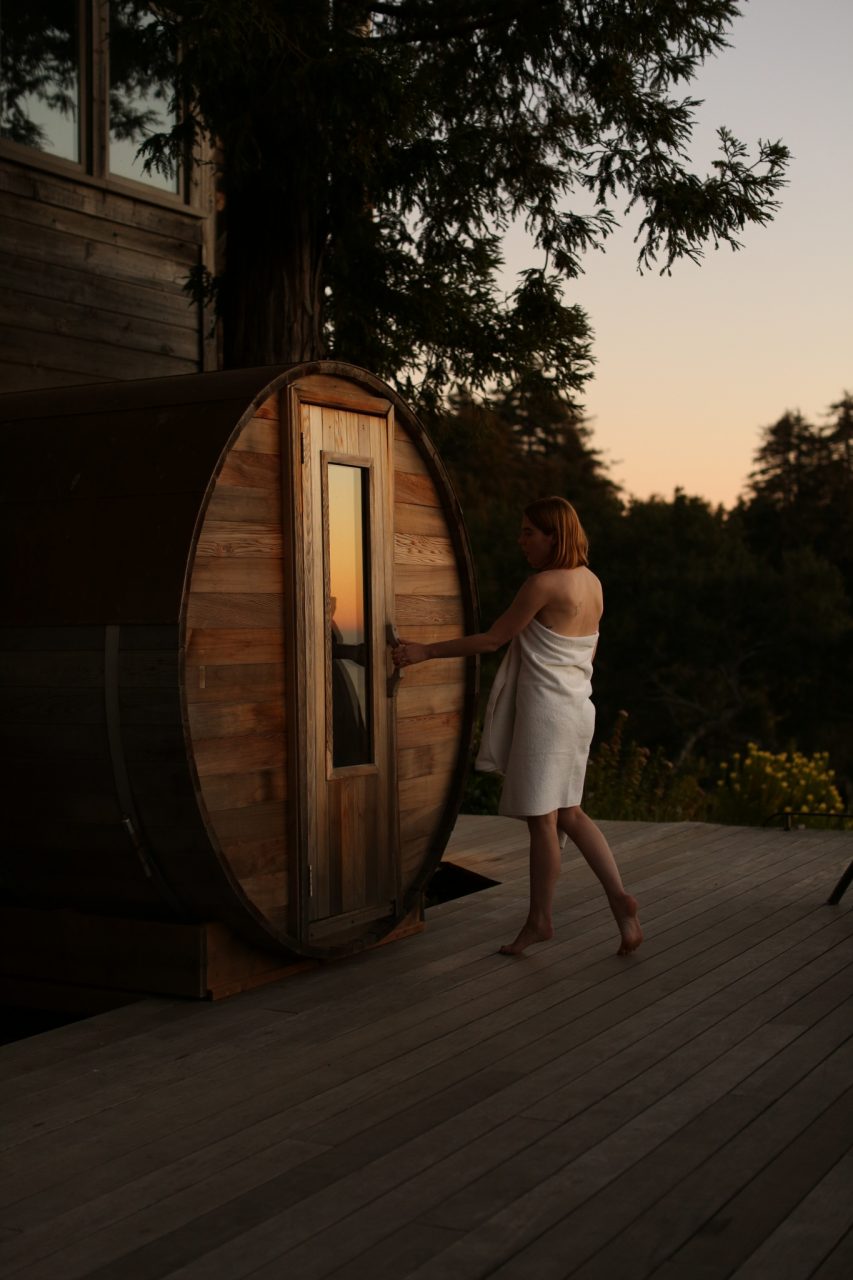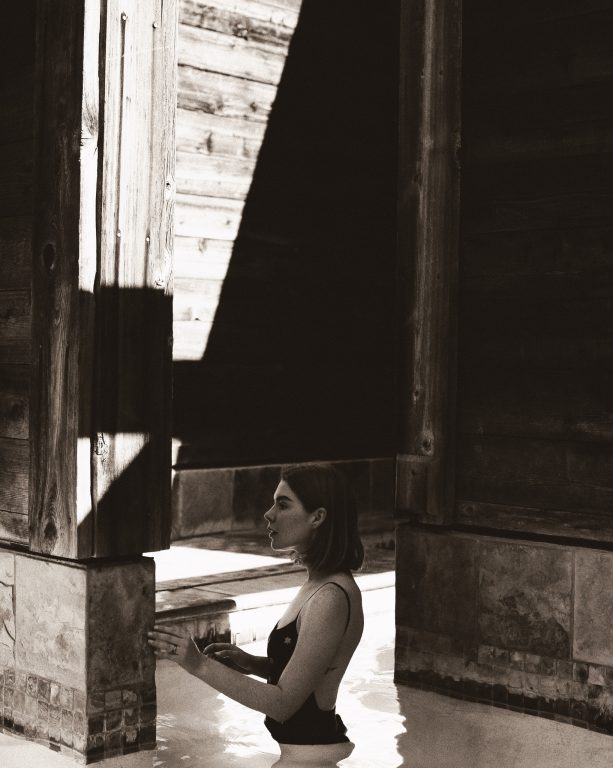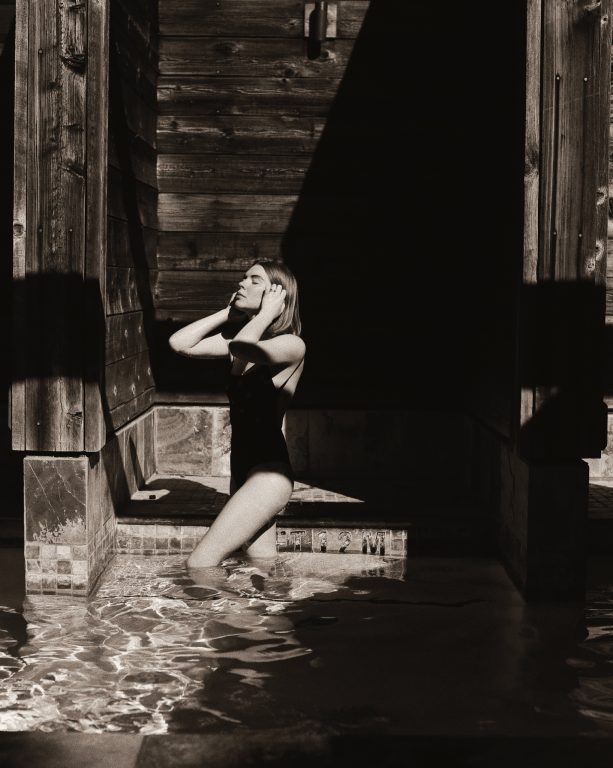 And just in case you're looking to plan your own Big Sur retreat, I'm happy to provide a little discount that may make the drive a little more enticing. Ventana is offering a third night for free if you use my link here, so enjoy and have your very own coastal roadtrip soon.