This guide was created in paid partnership with @OuibyYoplait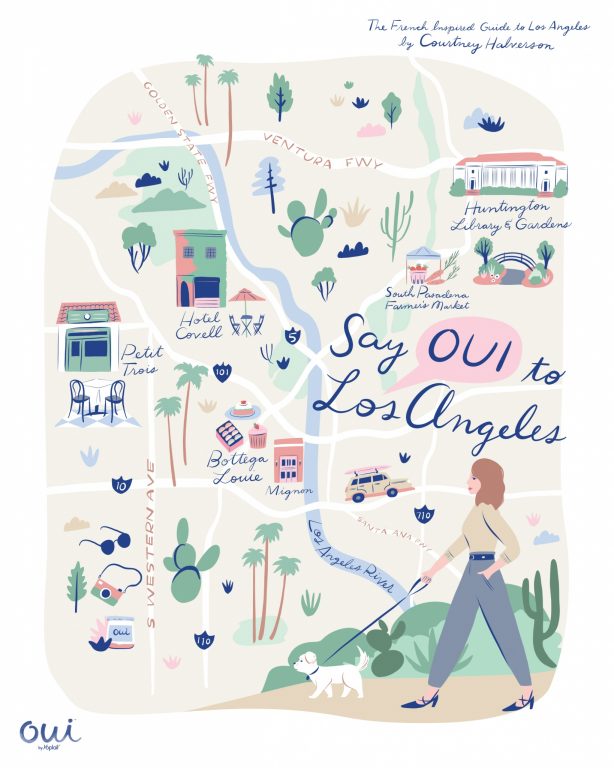 I may live in LA, but in my mind, I'm always dreaming of Paris. Maybe that's our curse as American women, to always idealize the Parisians, but hey – I'm willing to admit I've got it bad. I've visited the city about 6 times so far, and each time I come away with new outfit inspiration, favorite restaurants and museums, and a blister or two from the amount of walking you'll get up to in Paris. And while I'd love to just be able to casually jet off to Paris whenever I please (if a 10 hour flight is your idea of casual), I'm learning to find my own little tastes of the Parisian life here in Los Angeles.
So without further ado, here is my (very American) take on my favorite spots in LA that have just a bit of the French flair I'm looking for so often. I'll be driving you from the Valley to Downtown LA and then all the way over to the east side, and will even tell you how you can enter for a chance to win your own trip to France! Don't worry, I packed snacks, so check that glove box and grab yourself a Oui yogurt for the ride. Let's go!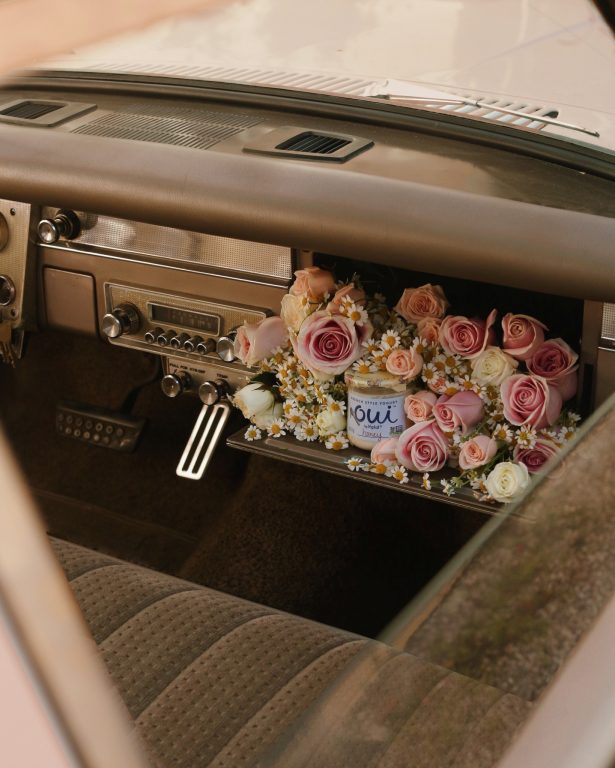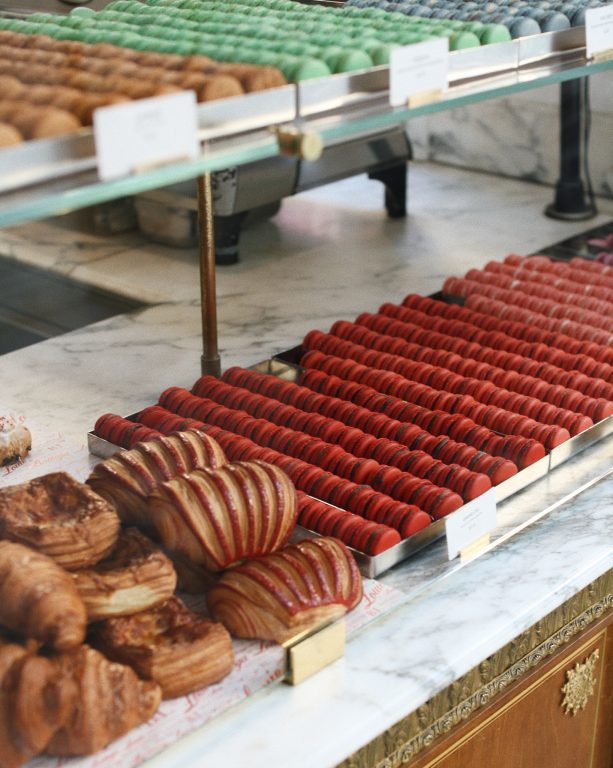 Okay, so visiting a patisserie may seem a bit obvious, but I think having something so upscale and grand nestled in Downtown LA is what makes Bottega Louie special. While it is home to a beautiful restaurant, I think the most known part of Bottega Louie is the massive pastry case in the very front. Colorful rows of macarons, cakes, baguettes, and of course a whole selection of gift boxes to take home. I love stopping in, grabbing a box of macarons, and heading out to eat them as a treat somewhere else in the city.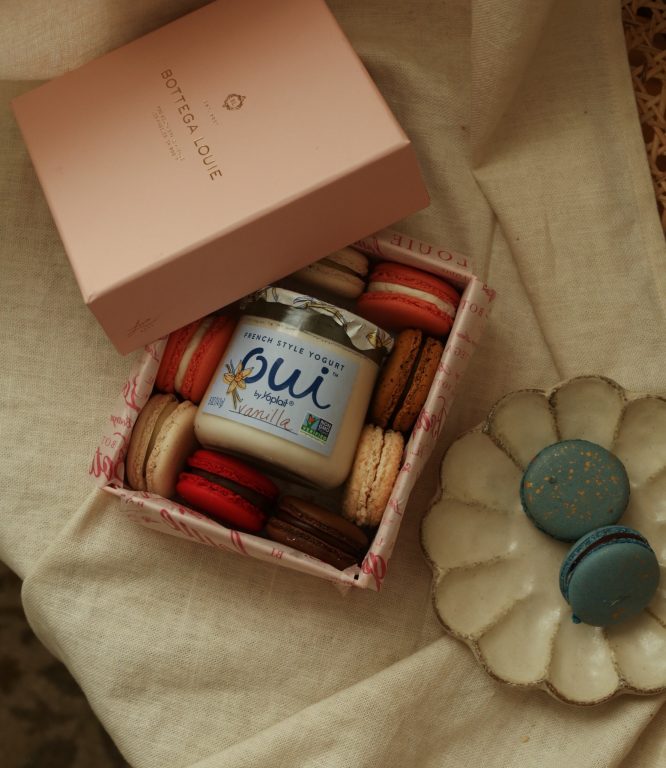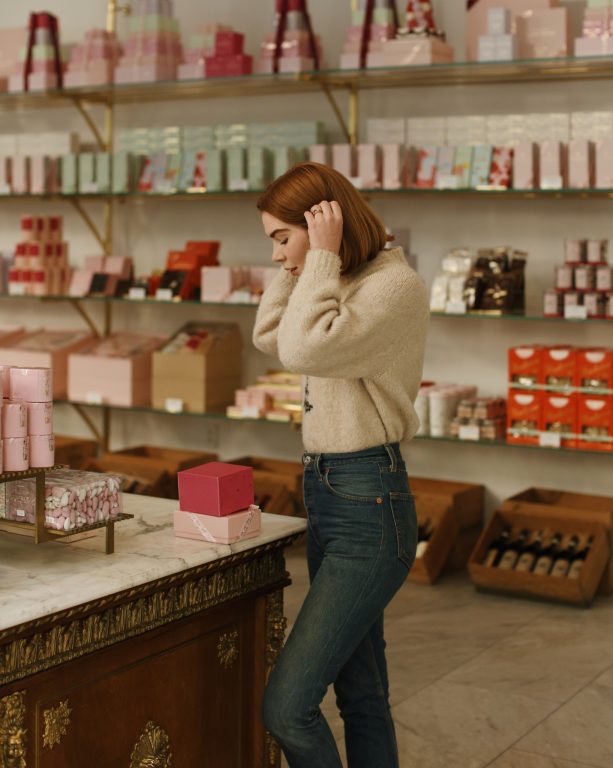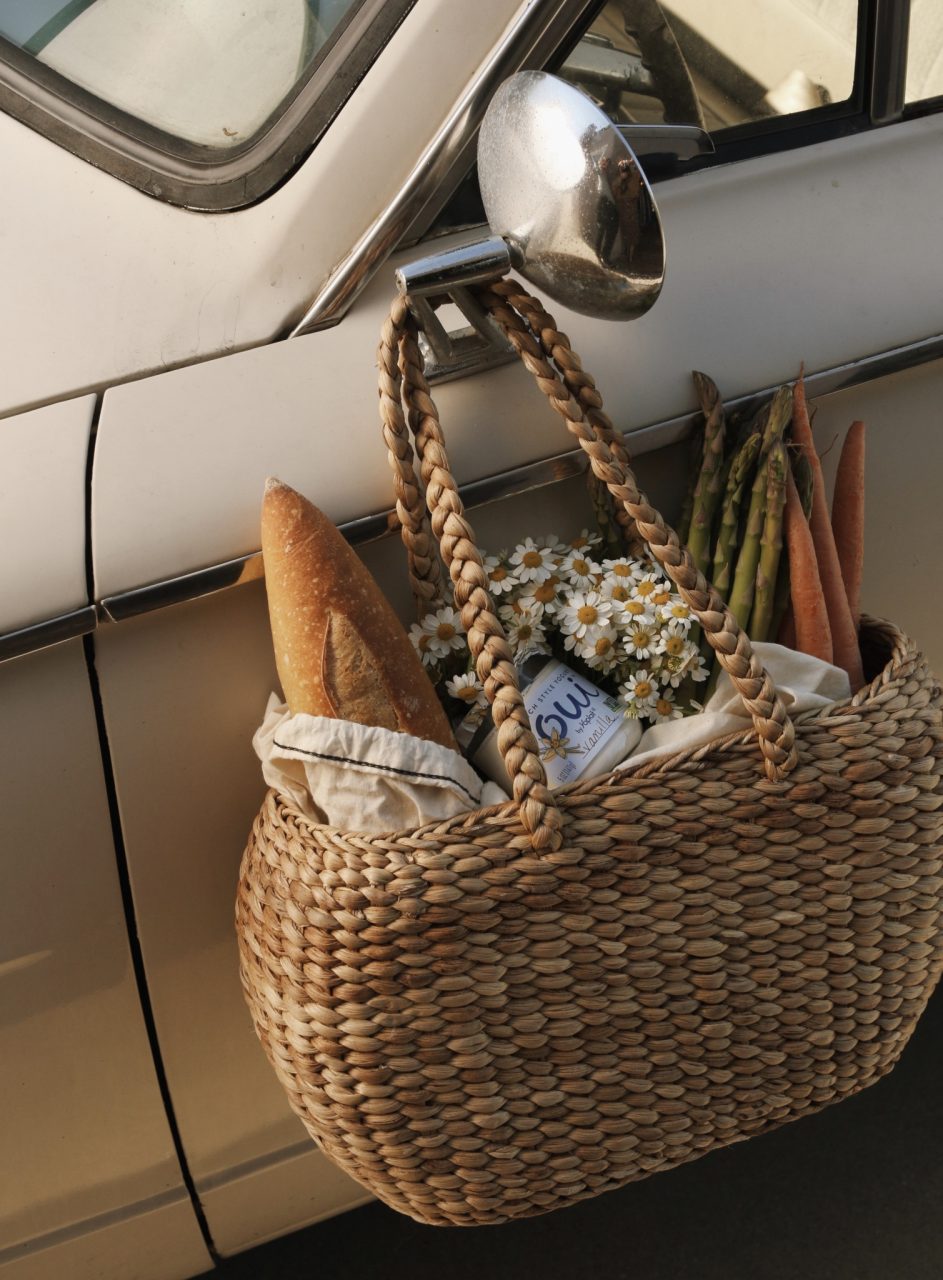 THE FARMERS MARKET
Since moving to our current home, we've been able to visit our local Farmer's Market a lot more, and there is surprisingly a bit a of a French feel to it (if you know where to look). The man who sells bread and baguettes is from France, so we always go to him first for a loaf for the week. There is a stand making crepes, and a booth dedicated to fresh croissants and pastries. On top of that, there is a little French shop + market (Nicole's Gourmet Market) off of the street that plays host to the weekly farmer's market. We've popped into her shop a number of times to buy French butter and cheeses, and to admire the cakes and bottles of wine she has on display. The Farmer's market is a great spot to pick up fresh berries and bread to go and have a little picnic with. Pair it all with a little pot of Oui by Yoplait, and you're sure to have a nice little lunch.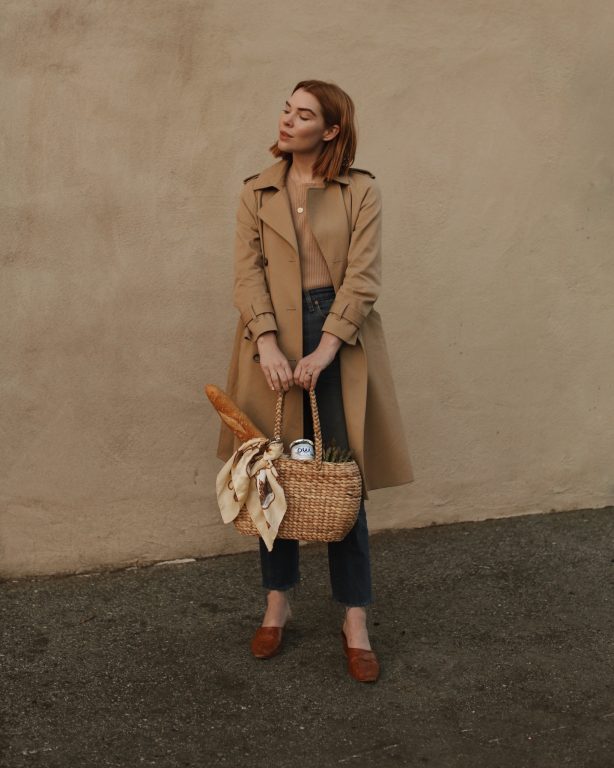 I think one of my favorite things about Paris is the sheer amount of little cafés they have. Every corner presents a new opportunity to stop, have a little rest, set down your shopping bags, and tuck into something to eat and drink. LA doesn't offer nearly as many spots for a casual glass of wine, but Mignon in Downtown LA is a great spot if you're craving all things French. It's a horseshoe shaped bar with a great selection of wine, moody lighting, and is perfectly cozy and chic. I love that it's not this big sprawling space – in truth maybe only 20 can fit comfortably inside – and it's a great spot to try a new wine from an absolutely perfected selection. Eric and I love to come for date night, and yes, of course, we always get a cheese board. You gotta!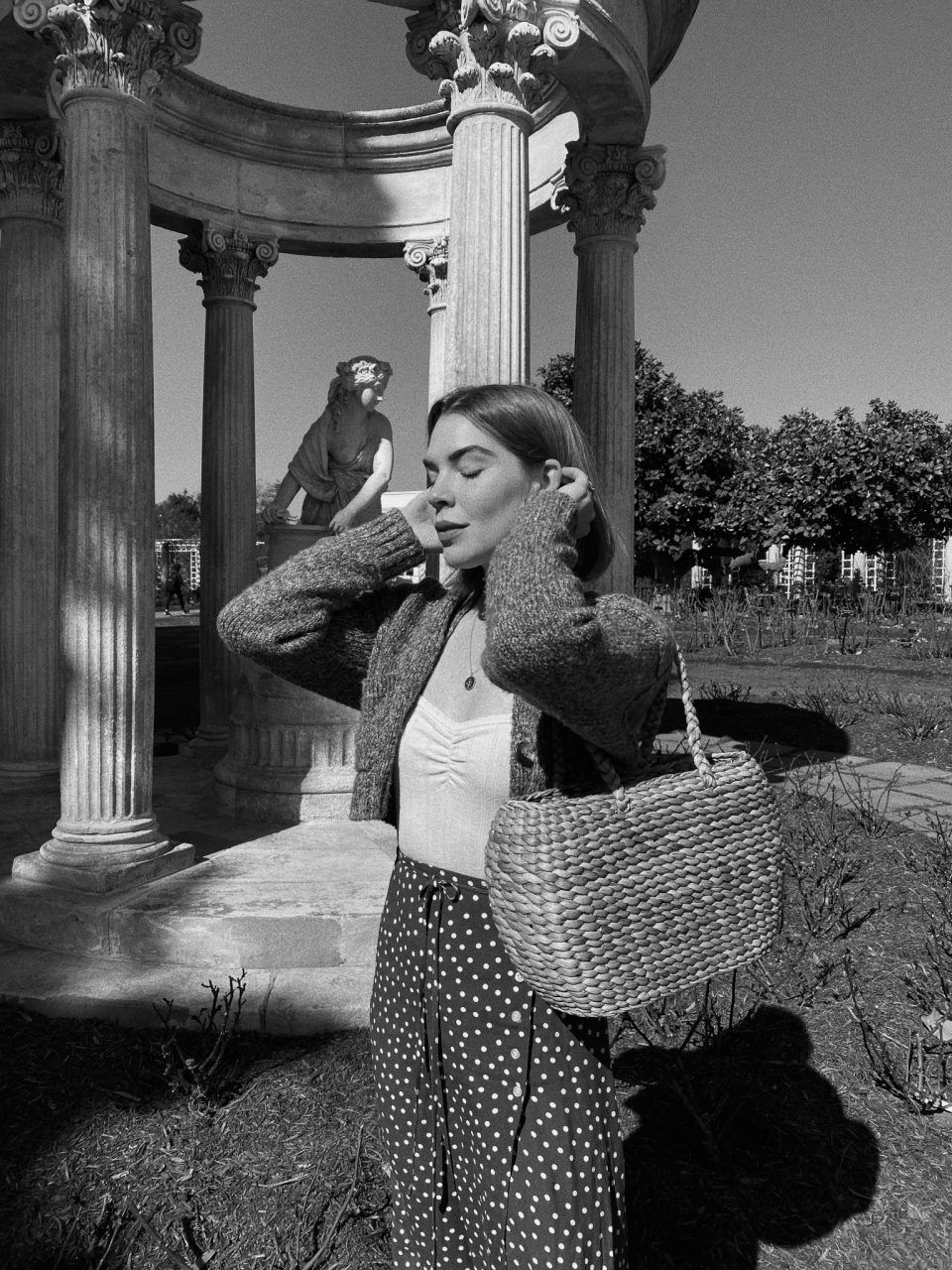 When most people think of LA, it's usually the west side. Hollywood, Santa Monica, the beach – but the East side holds a lot of gems, particularly the spacious grounds of Huntington Library and Gardens. It's been open to the public since 1928, and comprises of botanical gardens, museums, and a library. Owing to when it was built, the whole place feels like visiting a museum in France. From the extensive collections of French artwork, to the large rose garden complete with fountains and statues, it feels like a true escape from the stress of LA living. It's my favorite spot to pack a little snack along for hours spent wandering the grounds. May I suggest Oui's Honey yogurt? One of my absolute favs.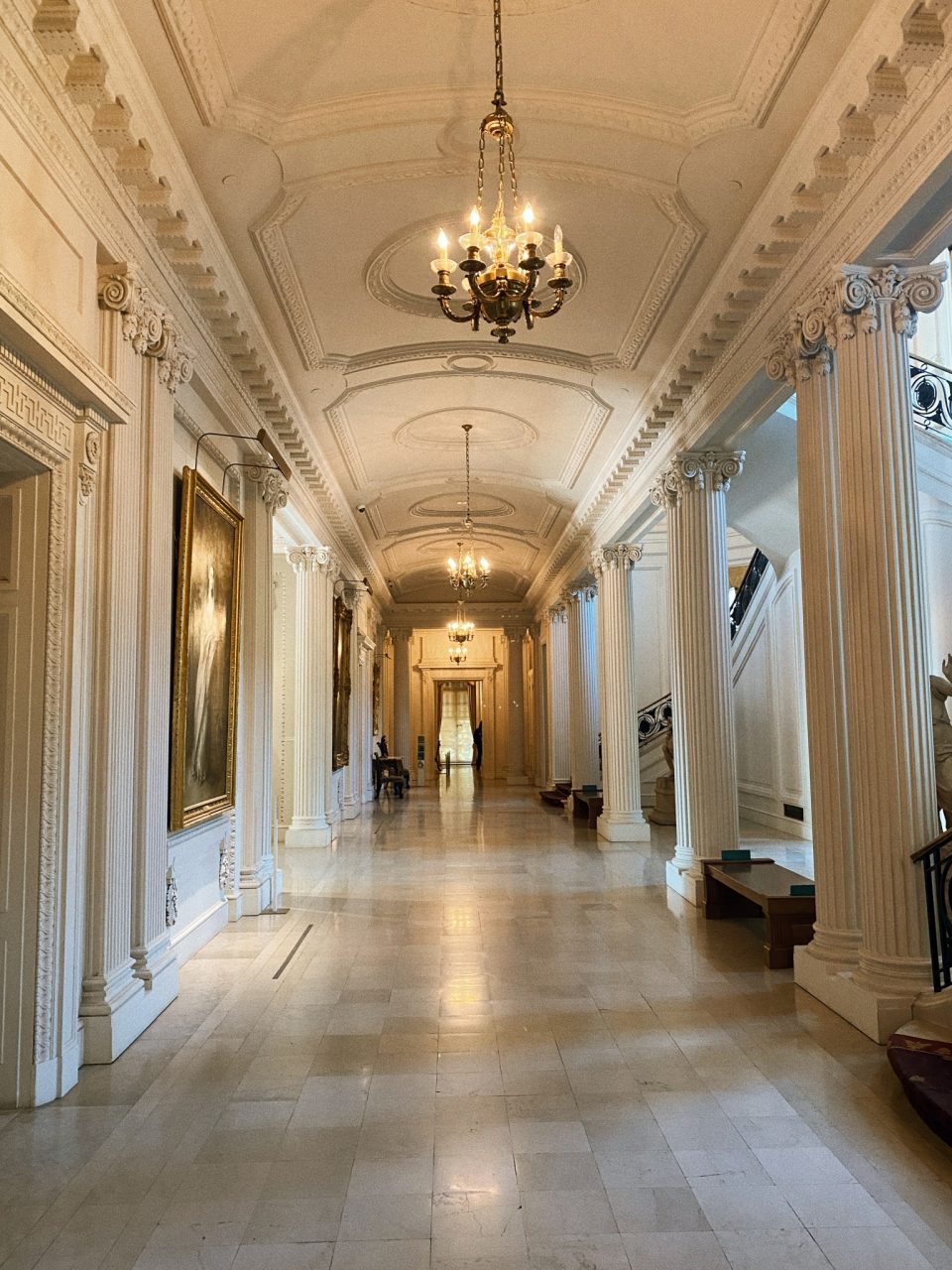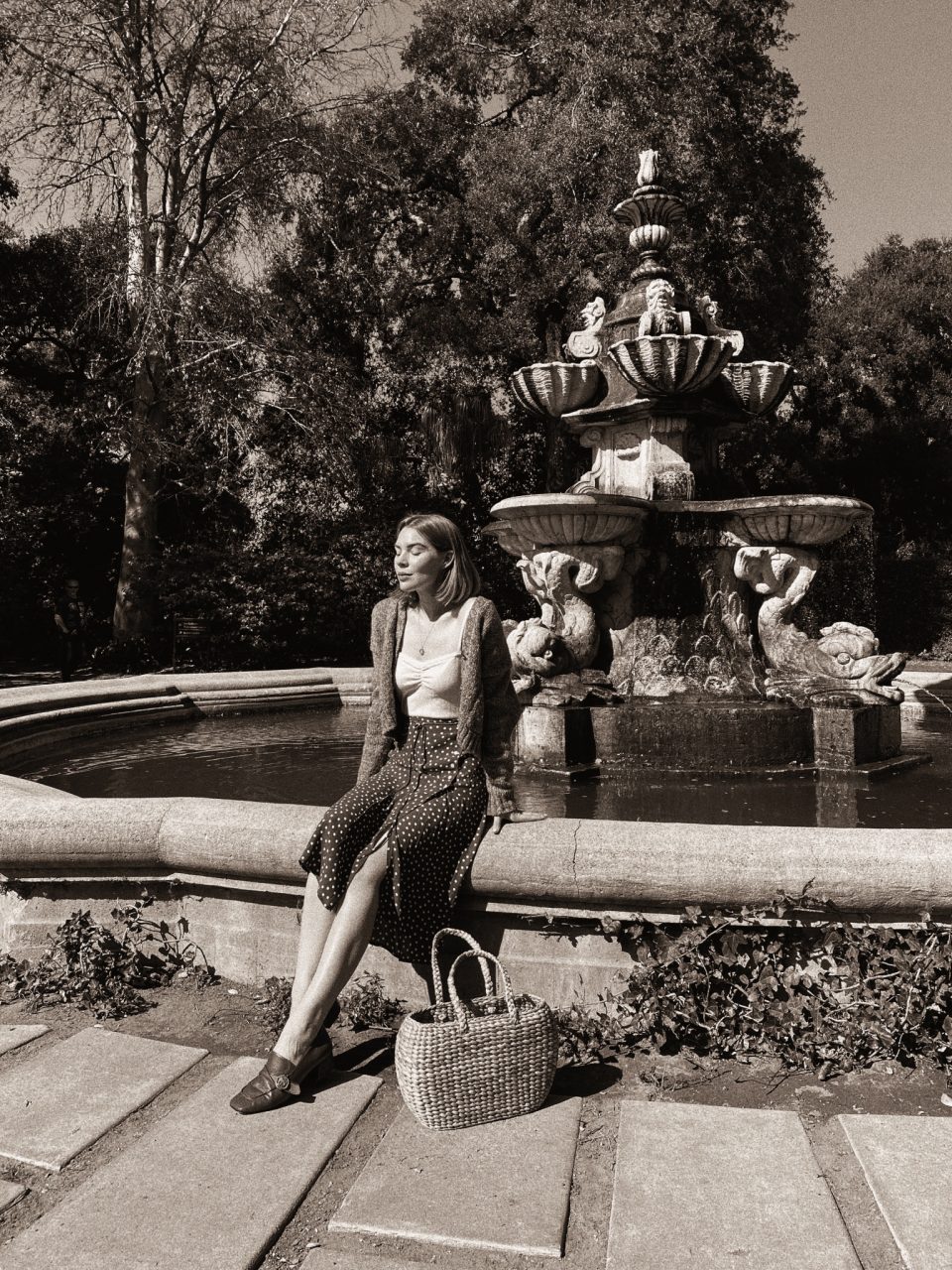 The French love wine, sure, but so does Los Angeles. So much so that we have a wine bar that is also a hotel. Hotel Covell is connected to Bar Covell in Los Feliz and it is a delight. The bar itself is dark and romantic with some of my favorite selections to order, but what makes it special is that if you'd like to have a glass or two and then retire, you can head upstairs (with a booking of course) to the small hotel. It only has a handful of rooms, but each is uniquely distinct from the other. A perfect place to catch rewind in the heart of LA, and a totally hidden gem.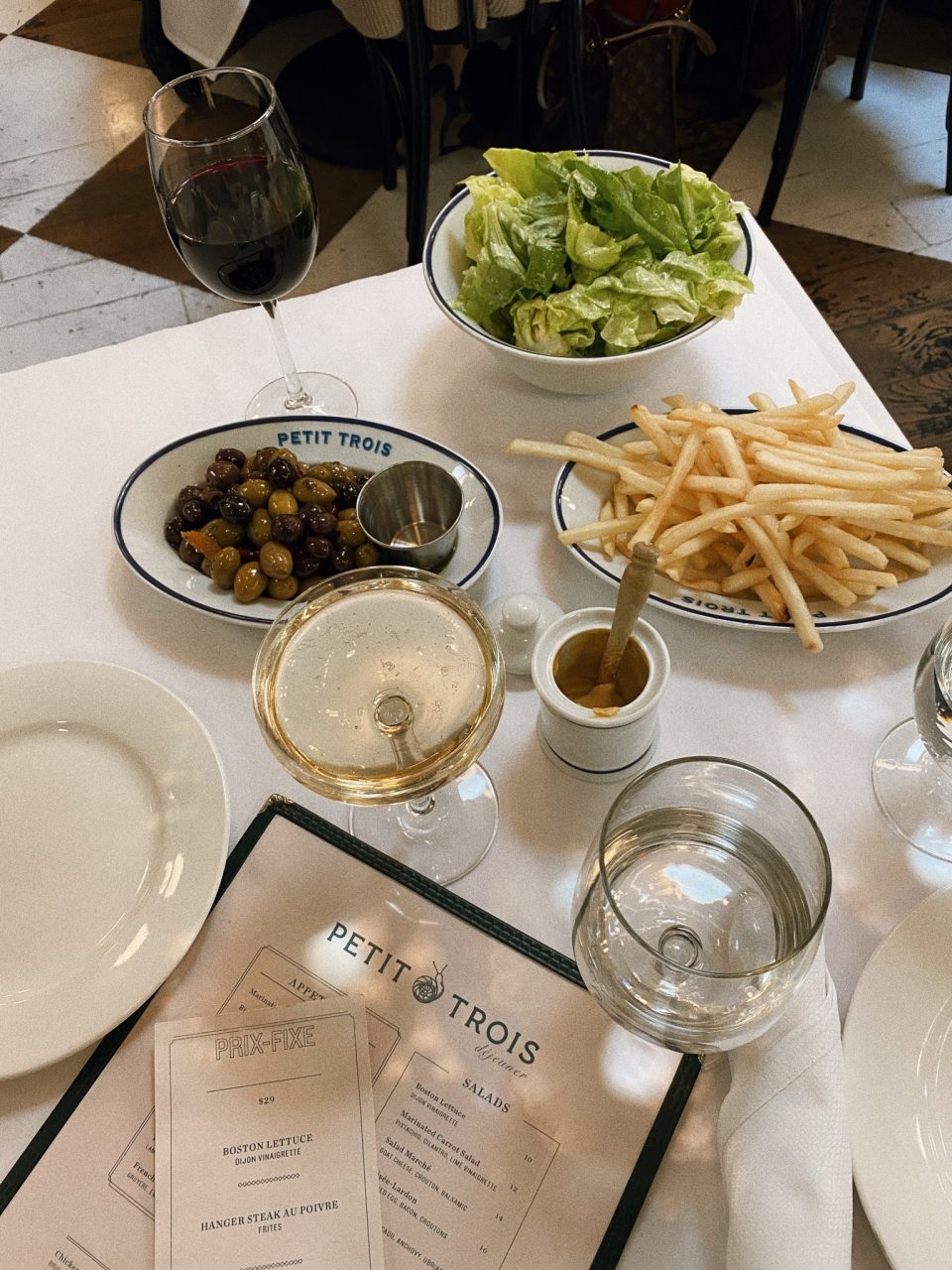 If you're hungry for French food, you really cannot beat Petit Trois. With locations in both Hollywood and the Valley, this French restaurant has all of the classics – croque monsieur, French Onion soup, steak frites, creme brûlée – and in the most gorgeous setting. The Hollywood location looks completely unassuming from the outside (in a tiny strip mall that contains a donut shop) but once you step inside, you'd swear you were in Parisian Cafe. The Valley location is a larger version and endlessly chic and absolutely worth the drive.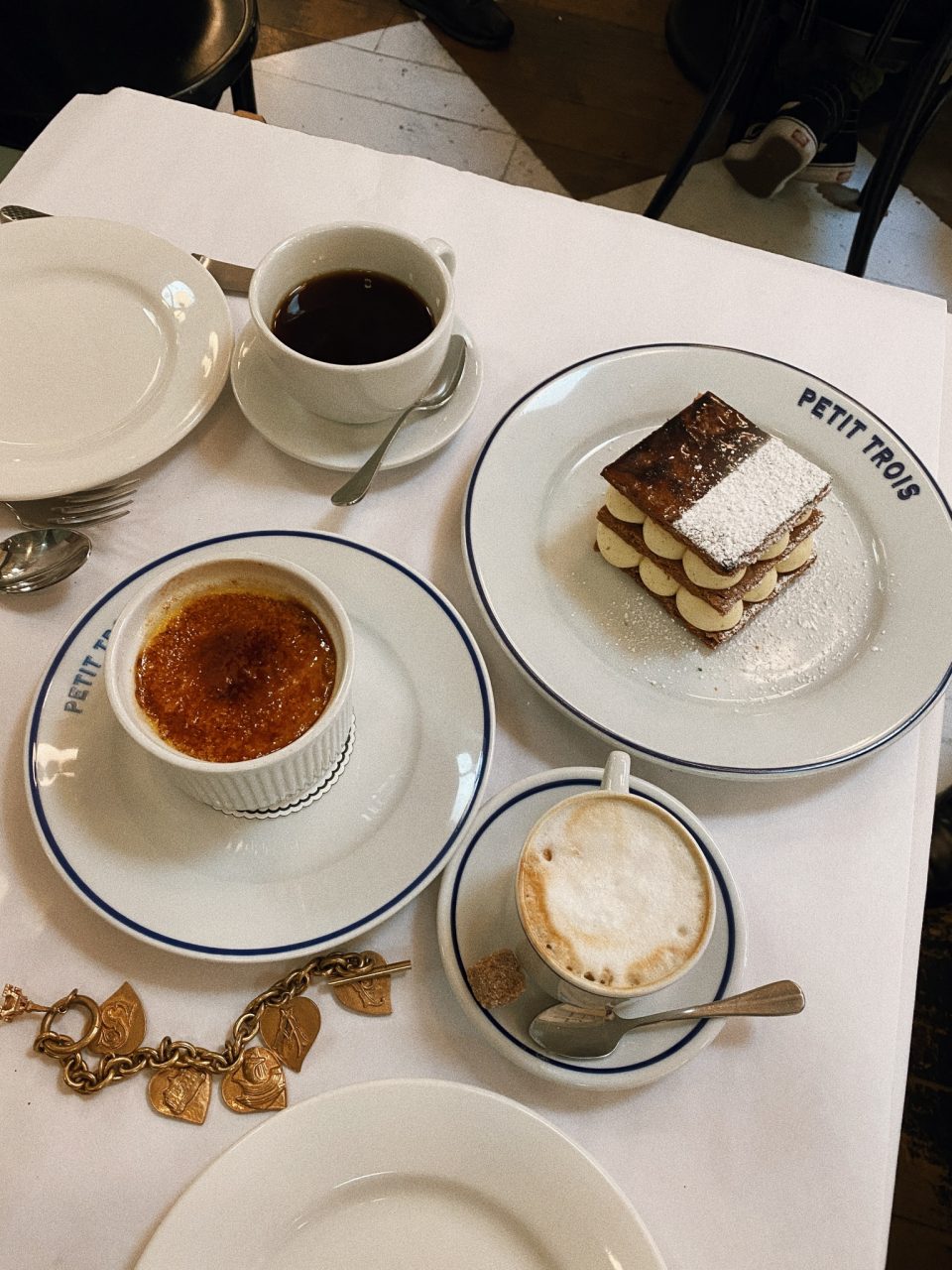 After you've had your French-inspired day in LA, be sure to head to the grocery store, snag Oui by Yoplait, and enter the "Say Oui to the French Way" sweepstakes. You'll have a chance to win a trip to the port city of Marseille, located in the Provence region, not to mention some French-inspired cookware and other prizes. To enter:
● Look for specially marked single serve pots or 4-packs of Oui by Yoplait with the gold lid, or visit www.SayOuiSweepstakes.com for an alternative method of entry.
● Visit www.SayOuiSweepstakes.com to complete and submit the registration form, then follow the instructions to enter the code found under the front label for a chance to win.
● To find Oui by Yoplait in your area, a product locator is available at www.OuibyYoplait.com.