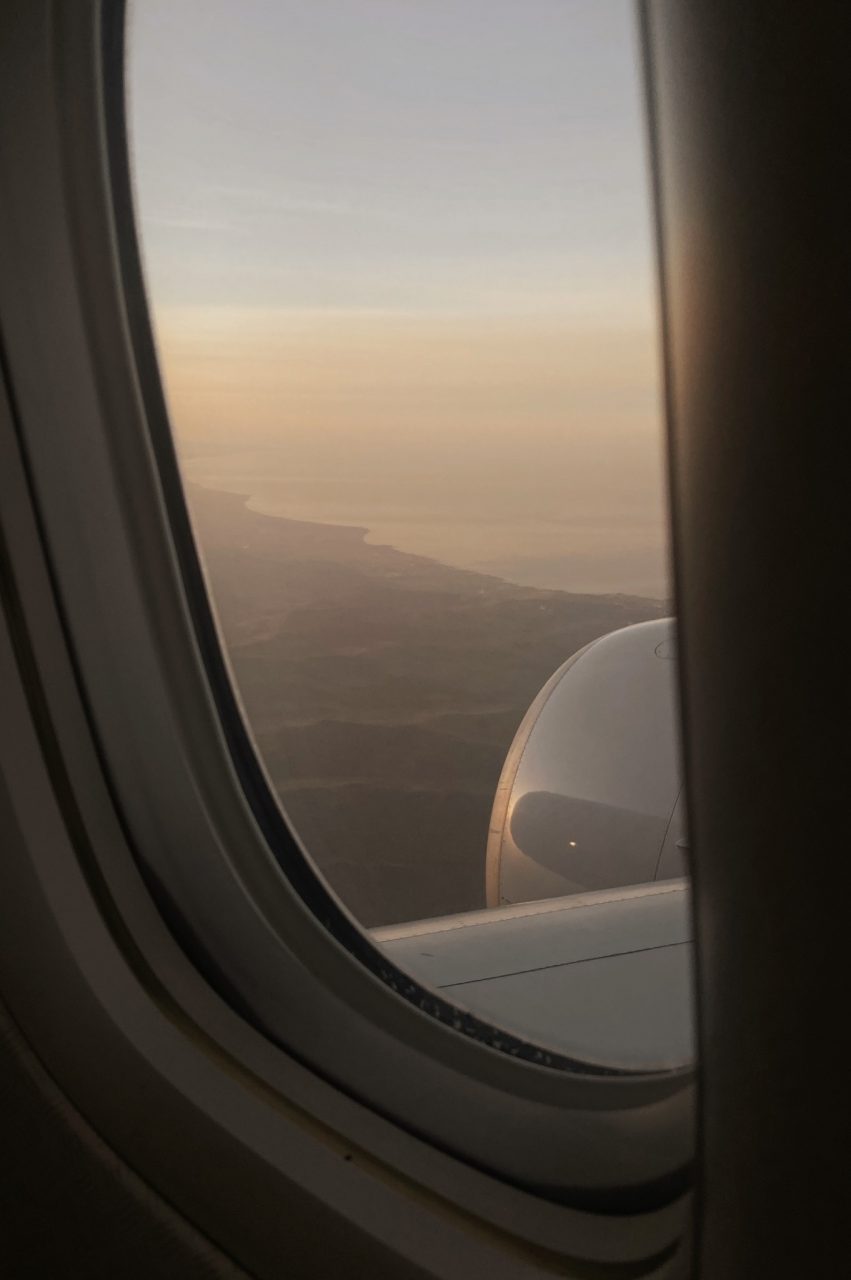 Last week on IG I shared what I call 'The Travel Outfit' and it got a lot of messages and comments, so today I wanted to dive a little deeper into it. While it's not exactly a groundbreaking idea (and I'm certainly not the first to share it) it is something that has worked exceptionally well for me in the past on longer trips, and I'm pleased to say that, despite feeling a bit rusty with international travel, it worked on our most recent trip to Italy.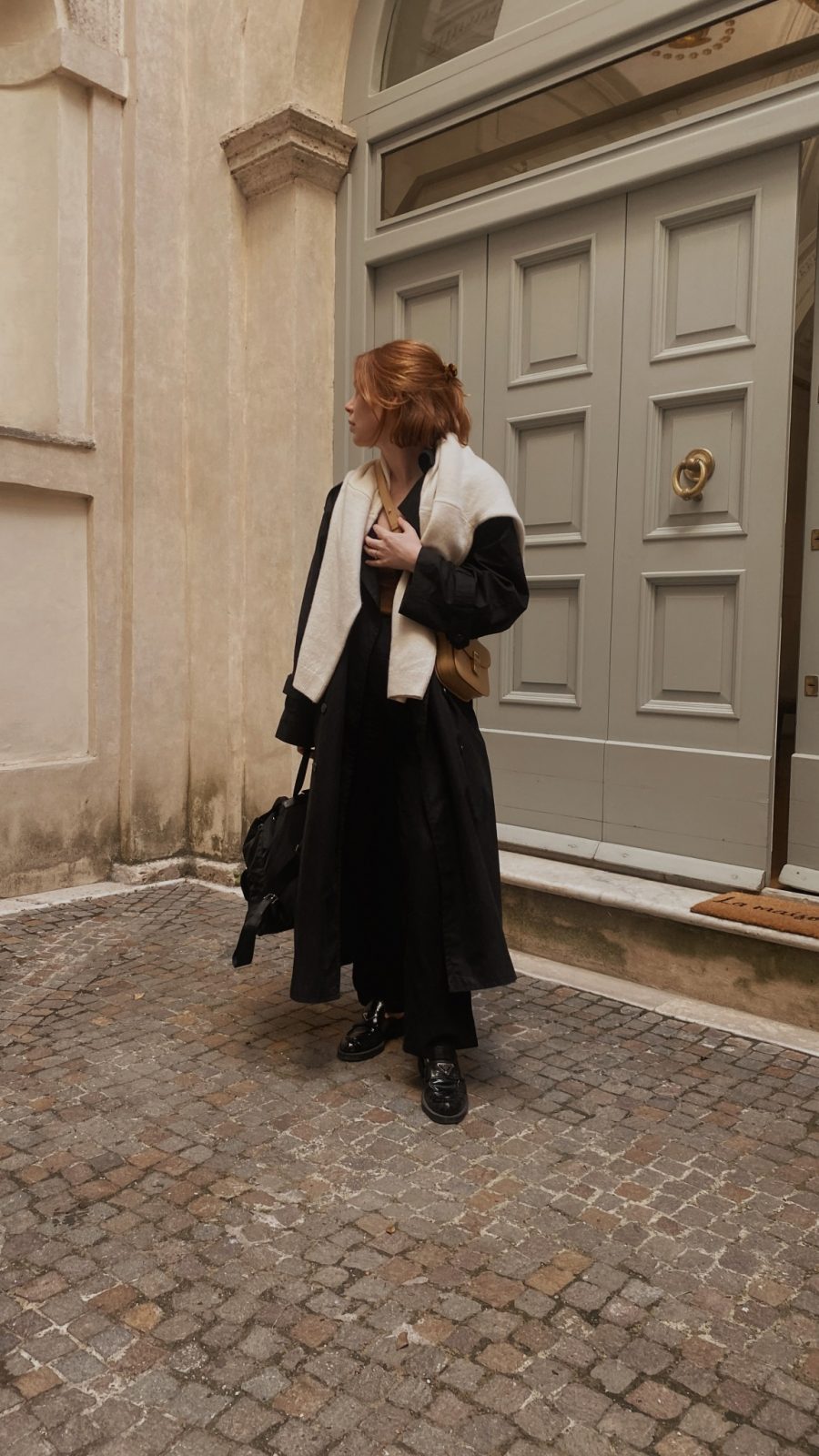 So what exactly do I mean when I say 'The Travel Outfit'? It's just that; the clothing that I wear when traveling. But what makes it deserving of the capitalization and the quotes around it, is how I use it. For example, for our 2 week trip we visited the following spots :
Rome
Naples
Pompeii
Atrani
Rome (again)
And each stop meant either a long flight (on the way in and out) or else a train ride with suitcases and bags in hand. Because I didn't want to be stressed out every time we changed locations – carrying way too many things like extra plastic bags from acquiring new things or finding that I couldn't refit everything back into my suitcase the same way I did when leaving home – I decreed that one look would be 'The Travel Outfit' and would be what I wore each time we swapped scenery.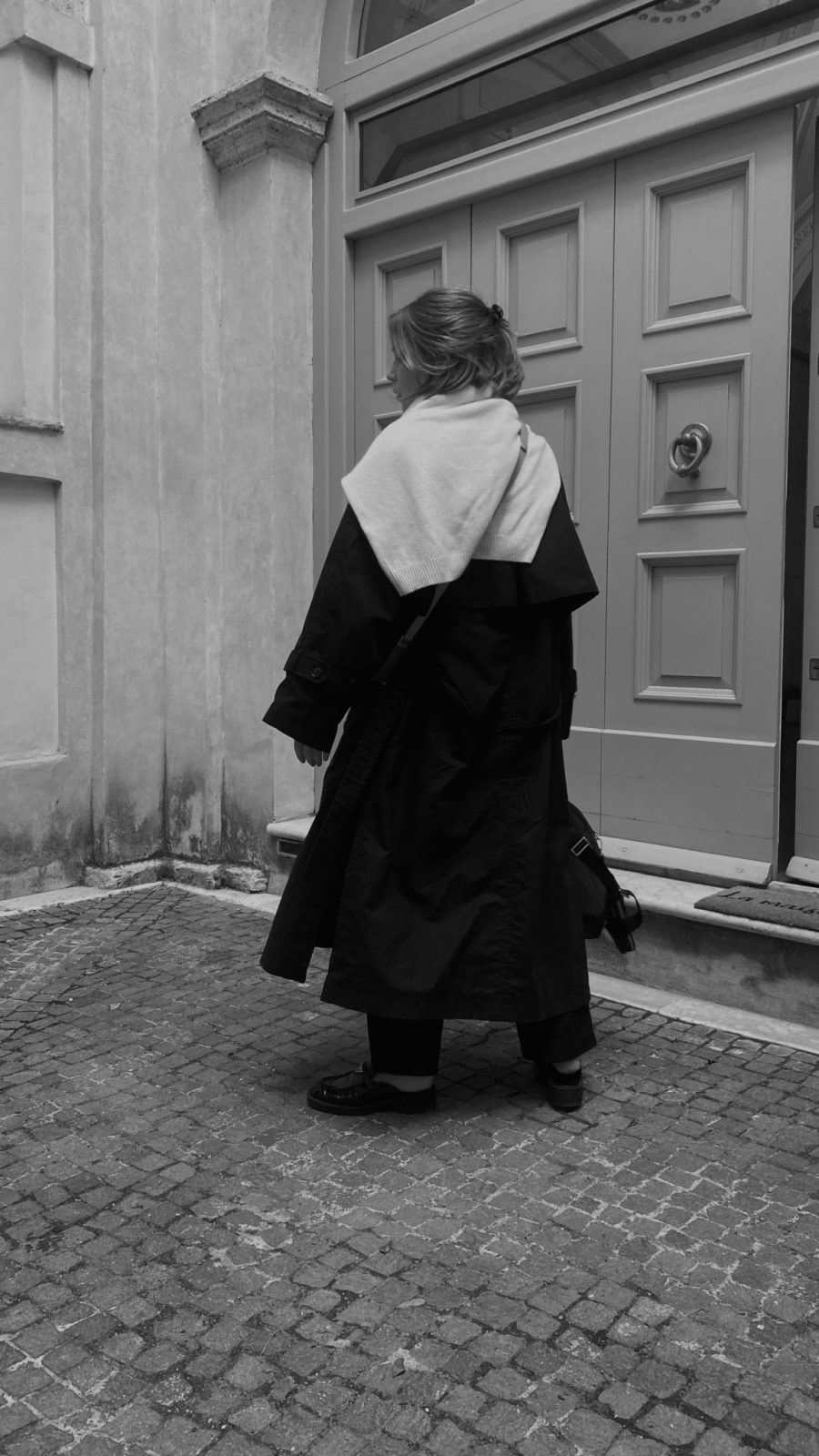 It makes things simple because it means there is no mystery to what will fit in my suitcase. There is no swapping shoes and finding that the larger pair I wore at first won't easily take the place of flat sandals, or putting a sundress on for the train and realizing that no, my trousers and sweater do not equal the same volume. Not only that, but I was able to choose what was most comfortable to move around in while still feeling put together each time.
You can create any variation that works for you, but as I was working with only carry-on luggage during a transitional season (we had some sunny days and some rainy days) I went with a more covered look featuring clothing from MyTheresa, who were kind enough to send a few pieces over. See the breakdown below.
Outfit Details :
Linen Blend Trousers : I know what you're thinking. Linen trousers? Linen? For mostly sitting in? While it sounds like it would be a terrible idea, hear me out. This pair is a blend and somehow does not crease easily, so I wasn't showing up everywhere as a wrinkled mess. They didn't look pressed, necessarily, but with a darker color, they felt perfectly polished. Even better, they have an elastic waist, a loose fit, and pockets (!!) so they were ideal for both flying and taking the train in. I ended up washing them by hand once in a sink with cold water and they dried quickly. They got plenty of wear in between the travel days too, so if you're looking for a style like this, I cannot recommend this pair enough – in fact I'm planning on buying the shorts version next.
Crossbody Bag : Easily the most important part of this look (in my opinion) was this crossbody APC Grace purse. I wanted something just large enough for the essentials and easily within reach, and this purse fit the bill. It fits passports perfectly in a compartment, lip balm, my phone, wallet, and a charger. Just enough for any day excursions and in a buttery color that matched everything I paired it with.
Oversize Knit : Typically I would opt for an oversized sweatshirt, but as I was hoping for a more elevated look, I chose this beautiful knit from Totême for the trip. The sleeves, the color, the softness – it all worked beautifully for my needs. I did swap out what tees I wore underneath to keep things fresh and I'm happy with how comfortable and chic this knit looked each time I donned it.
Slip on Shoes : This is sort of a 'dealers choice' category, because when it comes to footwear, everyone has a preference. For me, I like a slip on shoe, and went with these loafers I've worn lots in the past. In this case, I'd say pick something minimal and most importantly, something you've already broken in. Arriving with blisters is never fun. The pair I'm wearing are sold out, but I found many similar styles here.
Small Backpack : Ok, I know this feels like a lot, to have a crossbody AND a backpack on, but I promise, I found it easy. My arms were free, and this backpack easily fit under seats where needed and came in handy during some of our day trips. I chose a nylon material so it would work with any weather and wipe clean should I happen to spill. Here's a similar style to the one I brought along.
Lightweight Trenchcoat : Again, this is another optional item, but as we knew there would be some chillier days, and as I didn't want to give up valuable suitcase real estate for a coat, I opted to wear mine as part of my travel outfit. I always do this and have found it to be so comfortable and easy. On flights (after everyone has had a chance to put their luggage away) I find it fits easily on top of my suitcase in the overhead bin. I found mine secondhand, but this thin option would work well too.