As if 2020 wasn't already an entire year based on dressing comfortable and cozy while staying at home, now that the Holidays are upon us, it's even more firmly cozy season.
So today I wanted to share a few of my absolute favorite pieces for extreme comfort, with a few festively dressy options just in case you're still trying to nail down your NYE look. My favorite nightgowns, pajamas, robes and slippers are all excellent choices for an evening in, and maybe a weekend spent catching up on your favorite movies.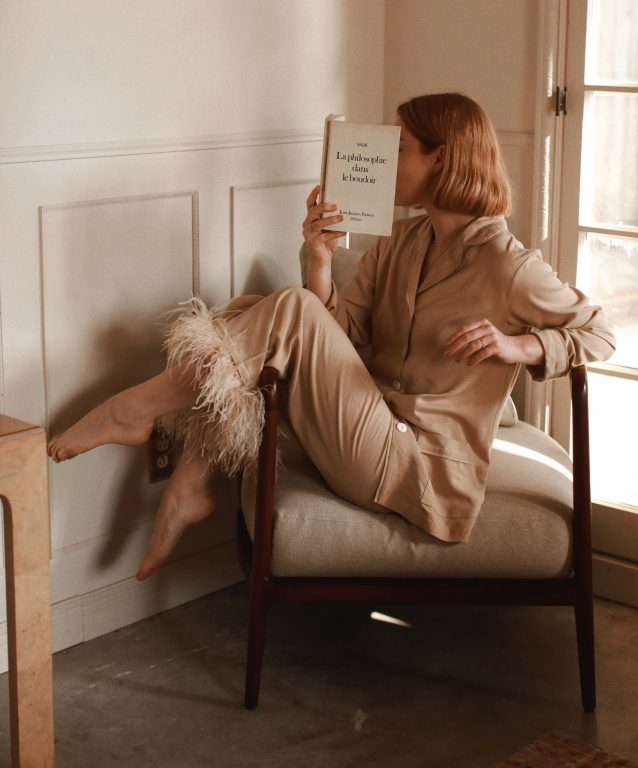 There's a reason why you've seen these feather-cuffed pajamas all over your Instagram feed this year – they are just as comfortable as they are fun. I love this beige set, but have also seriously considered the black version for a truly luxe feel. The large pockets on the from are perfect for stashing a sweet or the remote, and the feathered cuffs are removable for easy laundering. They are just as extra as you can go with a pajama while still being completely wearable.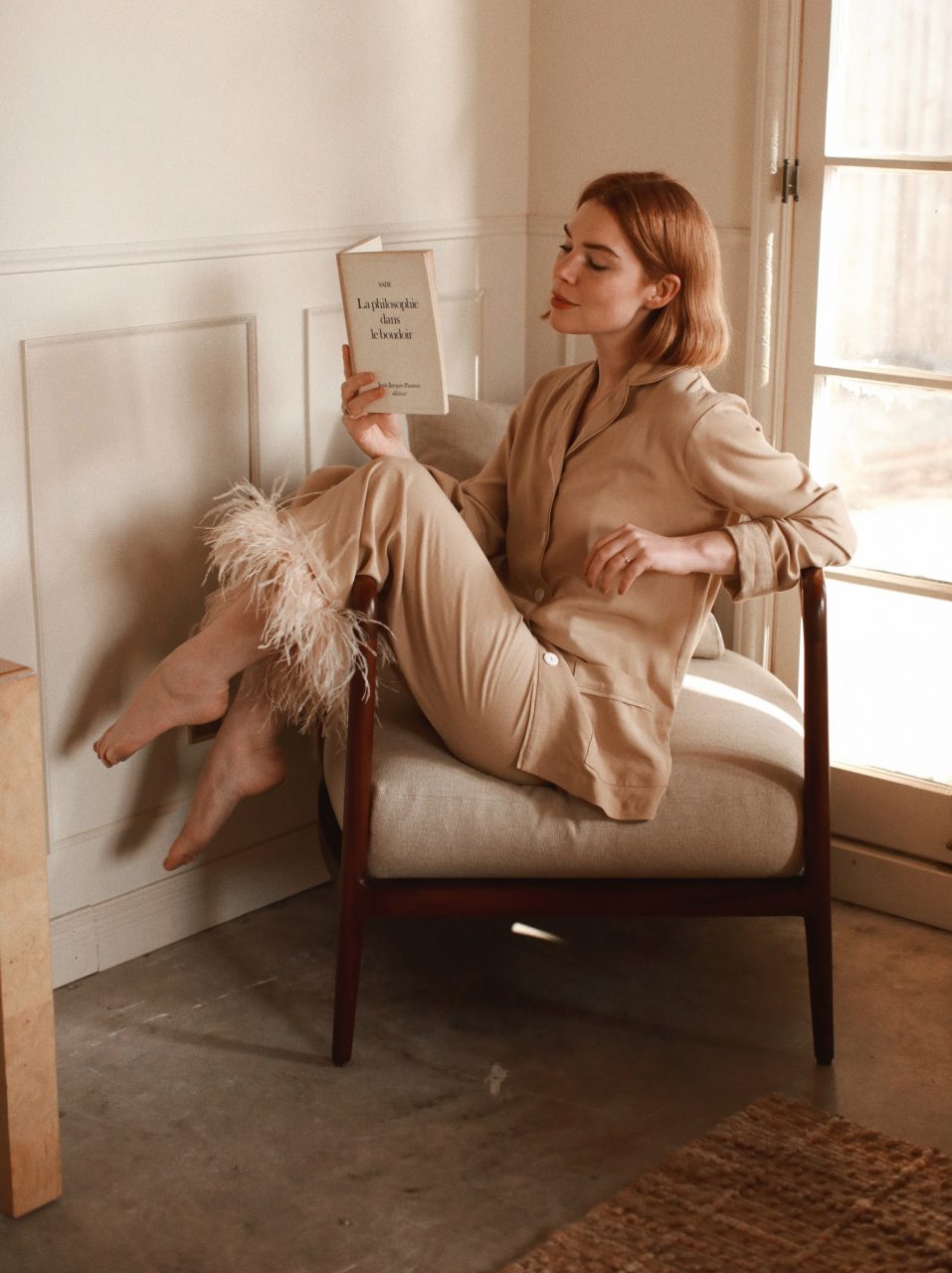 The nap dress was arguably the big star of 2020; it was definitely the year that I discovered this now absolute must-have. This plaid version here has puffed sleeves (perfect for hiding sacks) and is entirely wearable should you want to take this act outside. Add some tights and it's just about the cutest look for Christmas photos, or pop on some socks for a cozy evening in. This particular print is out of stock, but there are still plenty of cute choices available.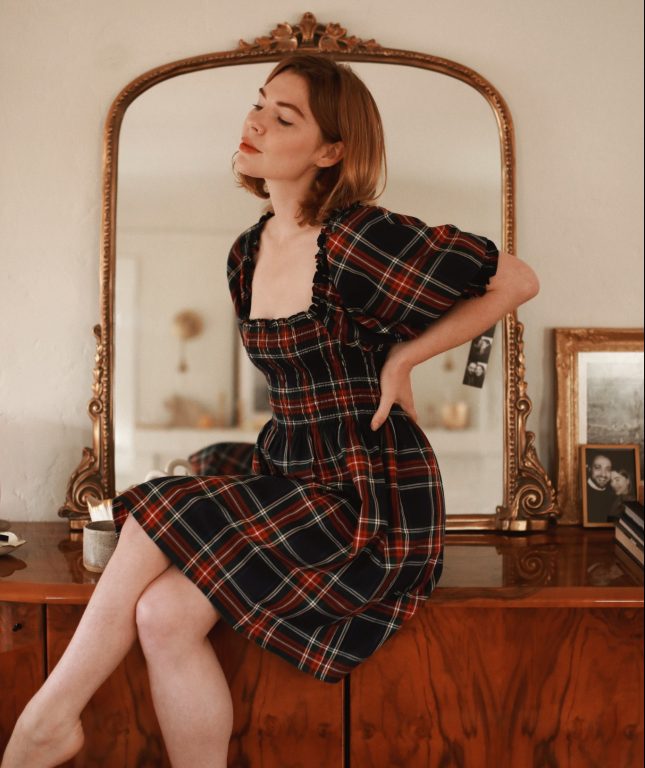 And speaking of Hillhouse and nap dresses, this year I had the absolute pleasure of shooting some content for them for two of their launches. I think the piece that had me the most googly-eyed was this brocade long dress. While it's not exactly what you'll want to sleep in it's absolutely PERFECT for flitting around the house in and still being wonderfully comfortable. Stretchy straps and a stretchy bodice mean it can fit a variety of sizes, and the length is just perfect. I wore mine on my monthly grocery store visit last month and felt like the chicest woman in the produce section, and who doesn't want that experience?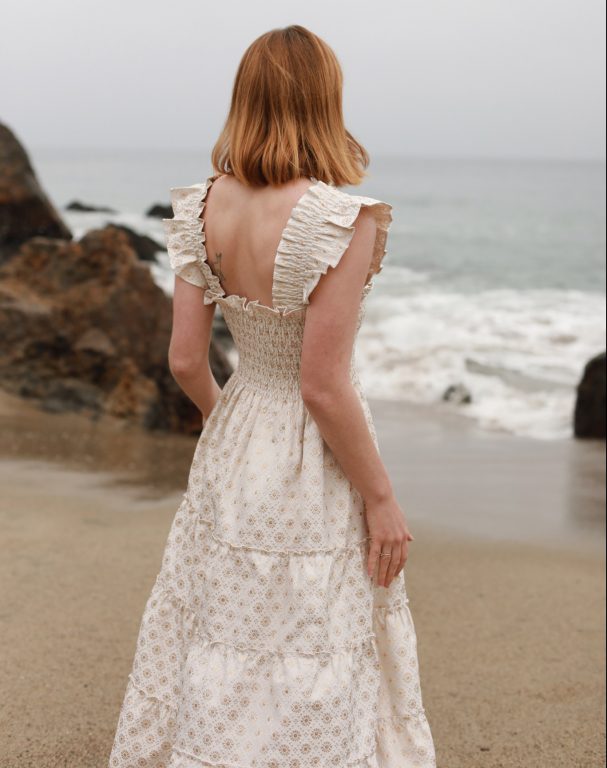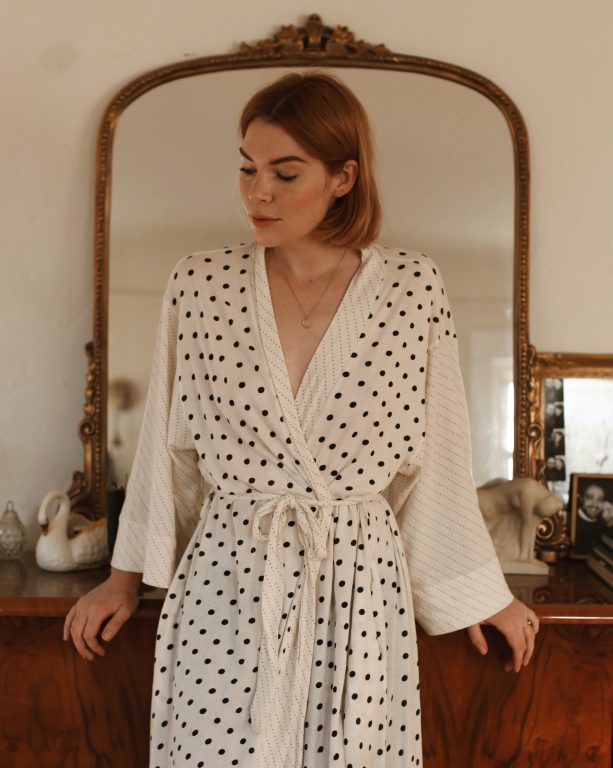 I love robes, and spend a bit more time wearing one than I'd like to admit – 2020 aside. So if I'm gonna don one, I have some very specific requirements. This cotton robe from The Great ticks all of the boxes for me. Long enough that i can tuck my feet up under it while seated, super soft cotton that feels very lightweight while still cozy, pockets cause duh, and roomy sleeves that allow for movement. It's a yes for me.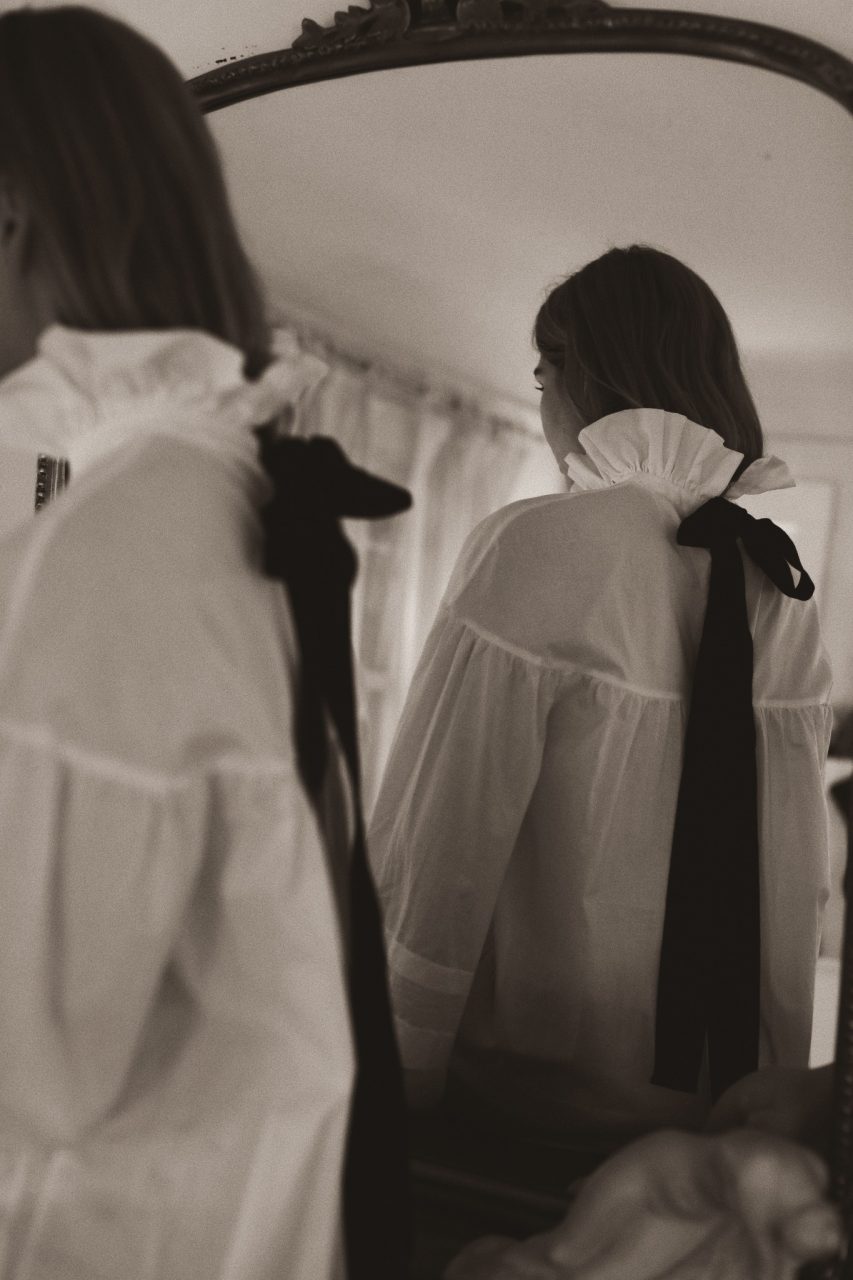 Just in case you'd like to try something that feels especially high fashion, this nightgown from Campo is incredible. The whole brand has a very luxurious and understated feel, and the cuts are like no other. This high-neck option with a bow at the back is chic chic chic, and bonus – it's something you can actually sleep in. Breathable cotton, and nothing that clings, it's a really incredible piece made by an incredible brand that you'll want to watch.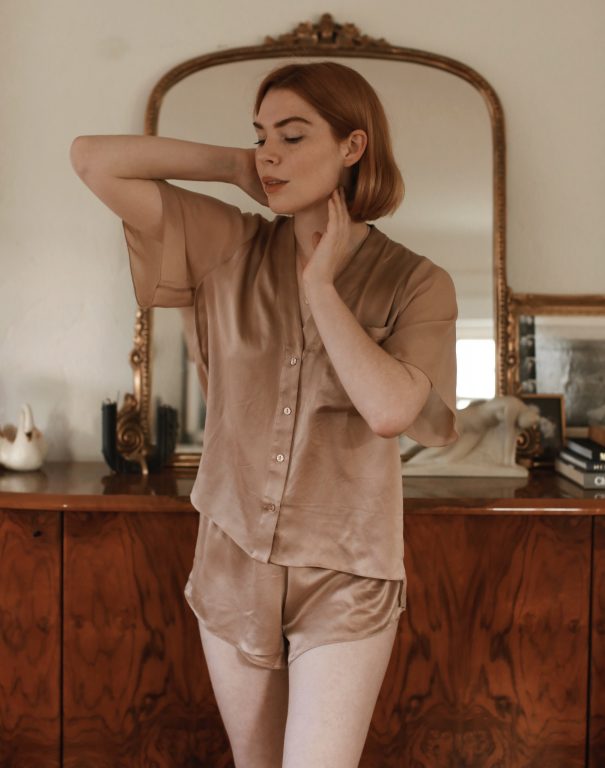 If maybe silk is more your vibe, I highly highly recommend any of the washable silk pieces from Lunya. That's right, silk that you don't have to take to the dry cleaners. Their whole line is about being comfortable and in breathable pieces, and silk is always a good idea. I especially love this set that I've had for a few months, but lately have been eyeing theses wool pants (with matching socks) for the months ahead.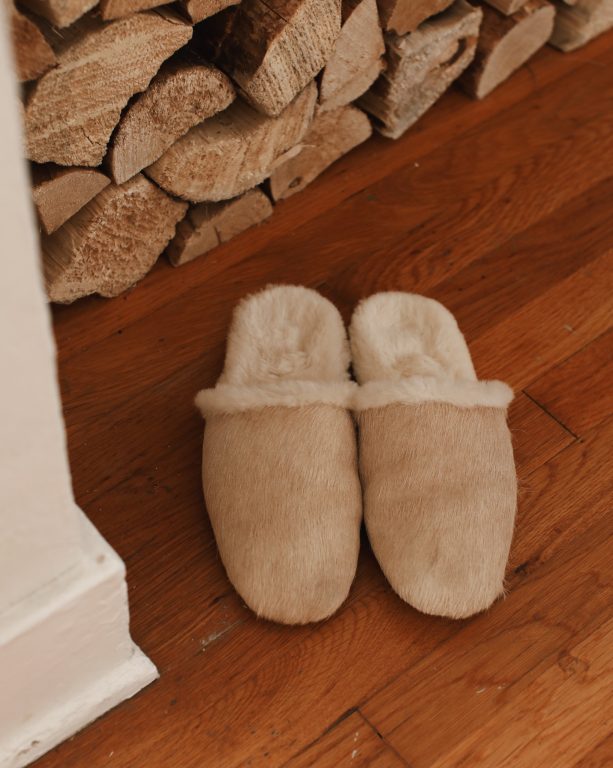 And finally, just in case you're thinking about stepping outside (for just a moment), you'll probably want something cuddly on your feet too. These shearling slippers are incredible (I'm wearing them as I type this, FYI) and come in a variety of prints and colors. They also would make for a really excellent gift, just in case you're planning on exchanging gifts a bit later this year.
This post features some gifted items and some affiliate links. All opinions and thoughts expressed are my own.