I'm sure like most of you, food is providing a bit of much needed comfort right now. And not just in terms of what I'm eating (although that has been great) but mostly in keeping my hands busy and my mind occupied. Eric and I have certainly been cooking more, and while I'm not much of a chef, I do like to do the occasional bake. Yesterday I nosed around my fridge for fresh ingredients that needed using up, and spotted a large container of full fat greek yogurt. Aside from smoothies, I really had no idea what to use it for, so did a bit of googling.
Turns out, you can make a really delicious flatbread using just greek yogurt and flour. I had no idea!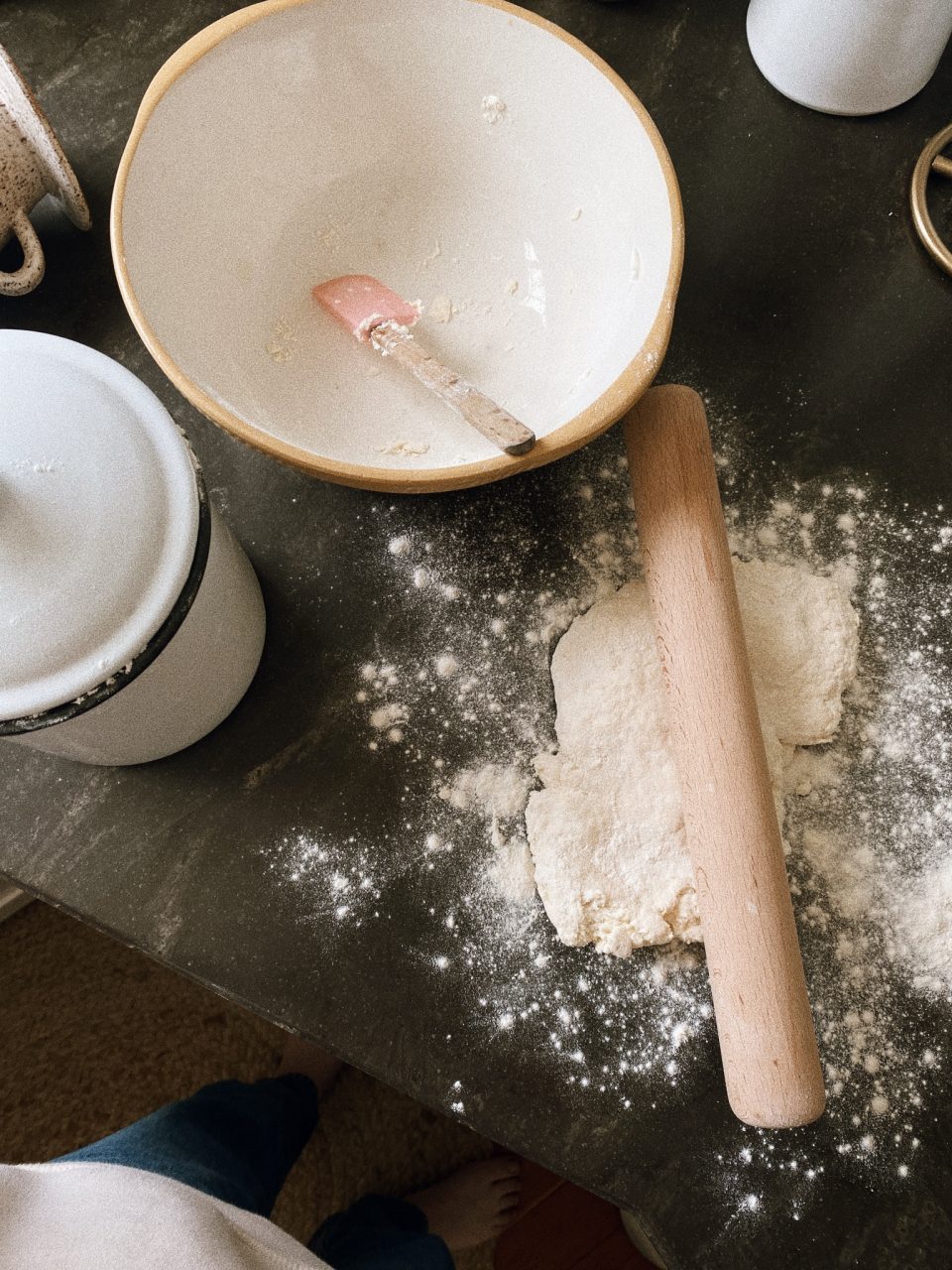 I followed this recipe here and it was SO easy and quick. It all came together in like 30 minutes – 20 of which were spent letting the dough rest. It could NOT have been easier, and while the recipe did call for self-rising flour (which we don't keep on hand) they did include a handy link in that recipe for how to make your own. Just add a bit of baking powder and salt and you're good to go!
We ate our flatbread in place of naan last night with some Indian leftovers, and this morning, I had it with some scrambled eggs on top – a bit like a breakfast taco. I think it would make a really great snack with some hummus or even as a pizza crust? It's so simple and tasty, and reheats nicely either directly on the burner (for a bit of char) or else with a little swirl of butter or oil in a pan. If you end up making it, let me know in the comments below, or tag me on IG! I'd love to see.
Stay healthy, and stay safe.