First off, if you're reading this post, I hope you are doing well, and staying safe.
I shared a life update last month, when Eric and I were about 2 weeks into self-isolation. The post got a lot of responses, mostly because I think it provided a bit of an escape in this difficult times. So I've decided to share another update with a glimpse into life lately. We are now at about 37 days into self-isolation, and while things are definitely scary and topsy-turvy, I feel like we have reached a feeling of this being 'the new normal' over here. We are finding our routines where we can, so today I'll share a bit of what I've been up to, what we've been cooking, and what's new around these parts.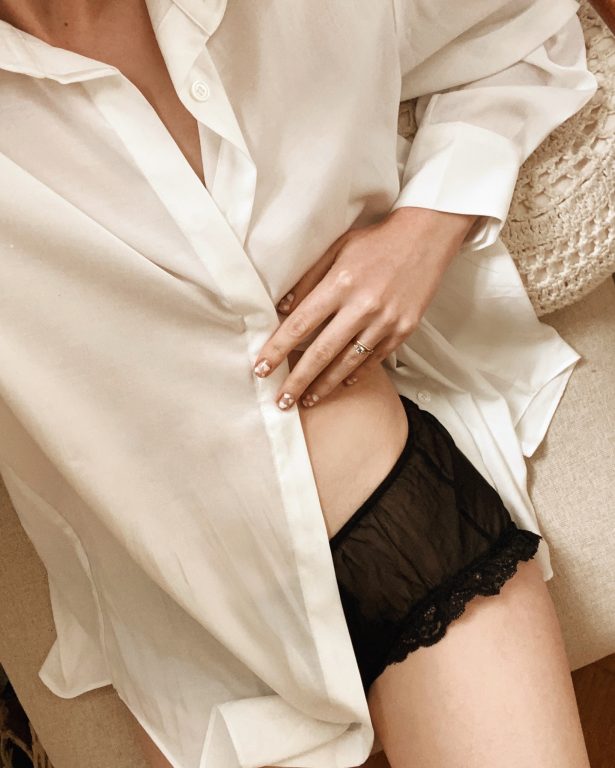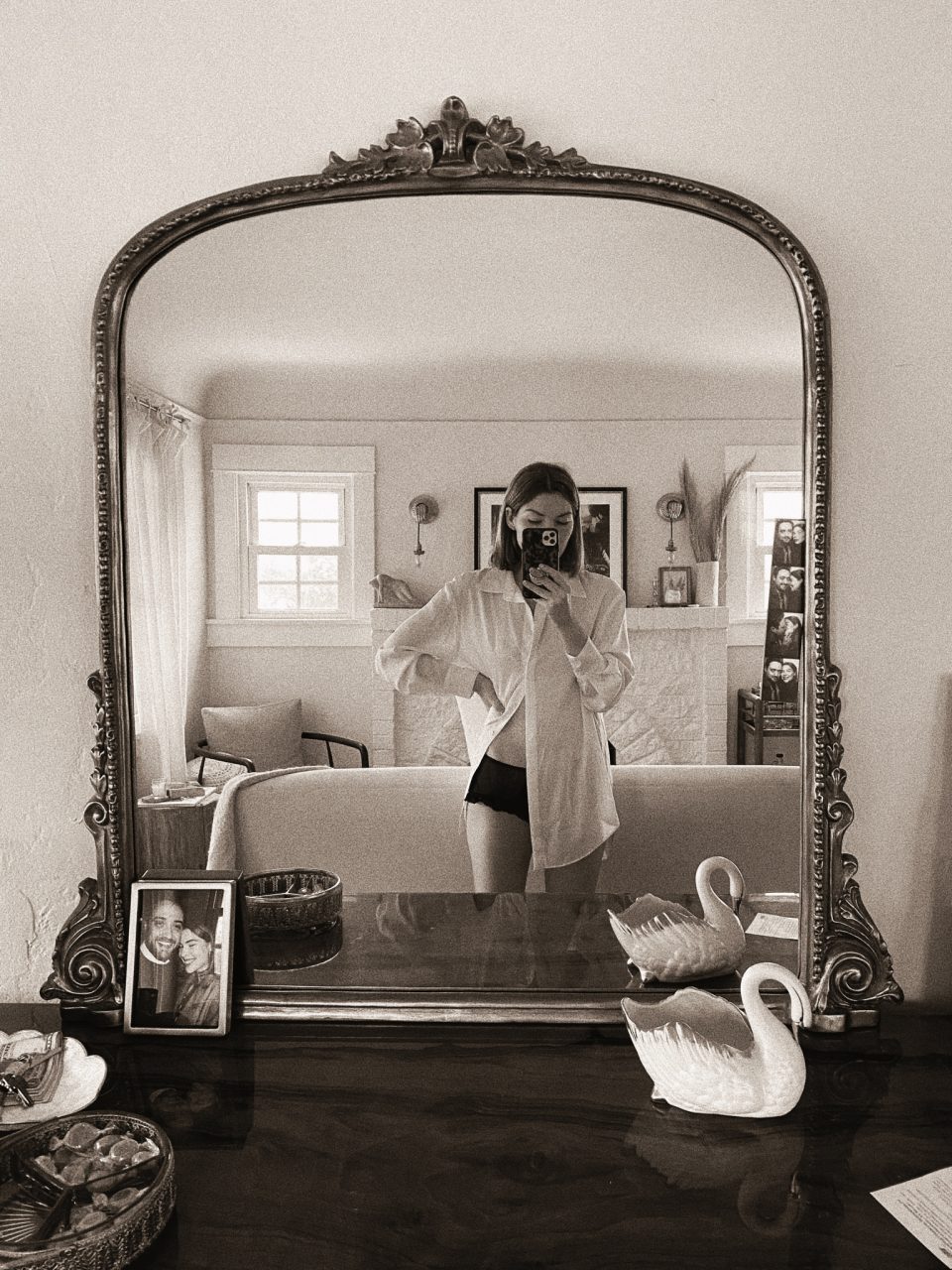 Masking
There was a time not too long ago when writing the word 'masking' left little room for confusion, and could only mean one thing. Pampering oneself with various sheet masks / clay face masks and enjoying a bit of R&R. I'm still doing some of that type of masking over here, but more often than not when I talk about masking, I mean putting on a cloth face mask on the rare occasion we leave our house.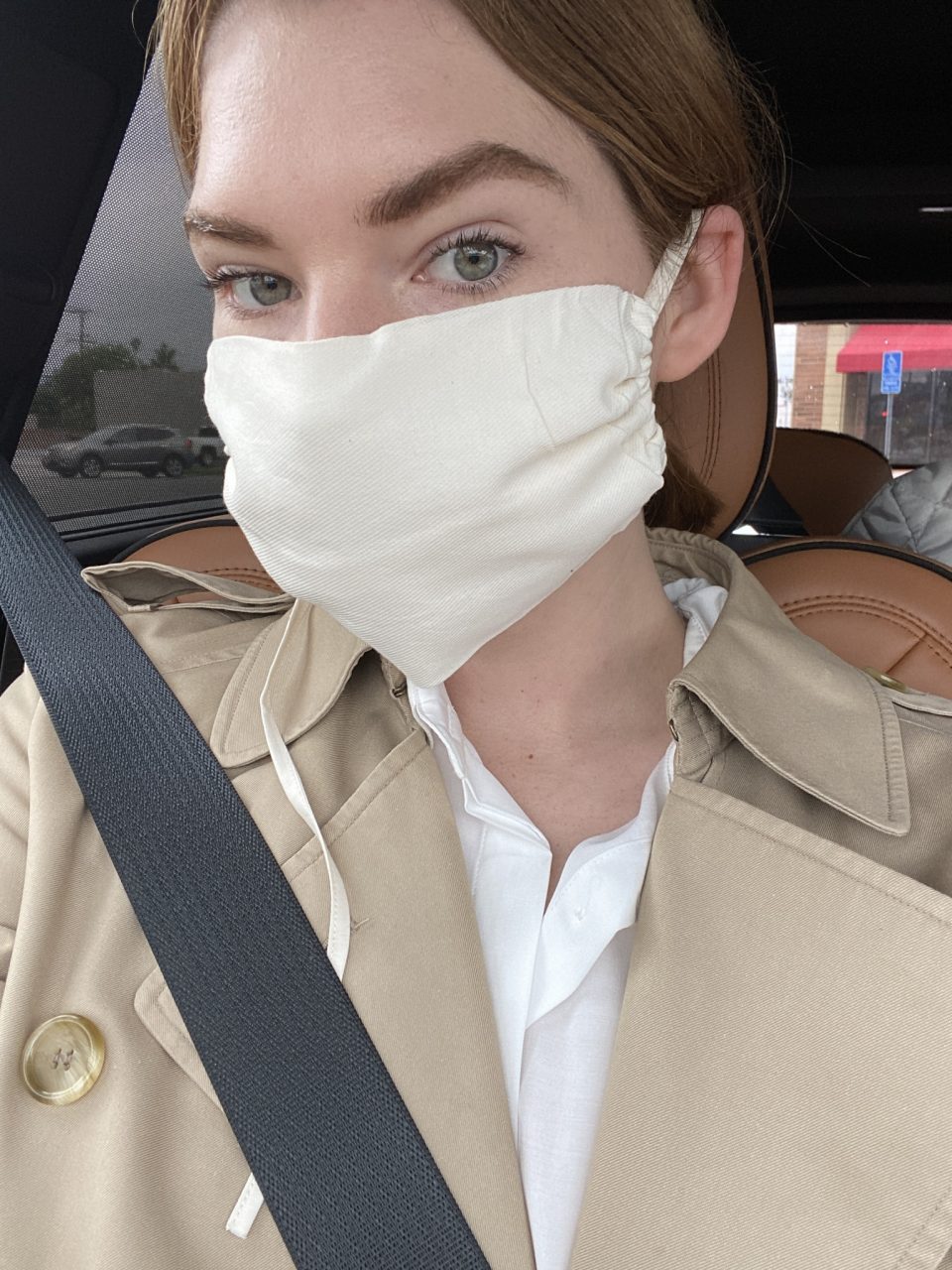 It is required to do so where we live when entering a business or interacting with employees, so we've learned how to get used to it. I bought these cloth masks from KES (seen hanging in our kitchen below), and have been washing them by hand after each wear and letting them dry in the sun. They work great for non-medical use, and we have found them to be quite comfortable. I love that for every mask you purchase, they donate one to someone who is in need.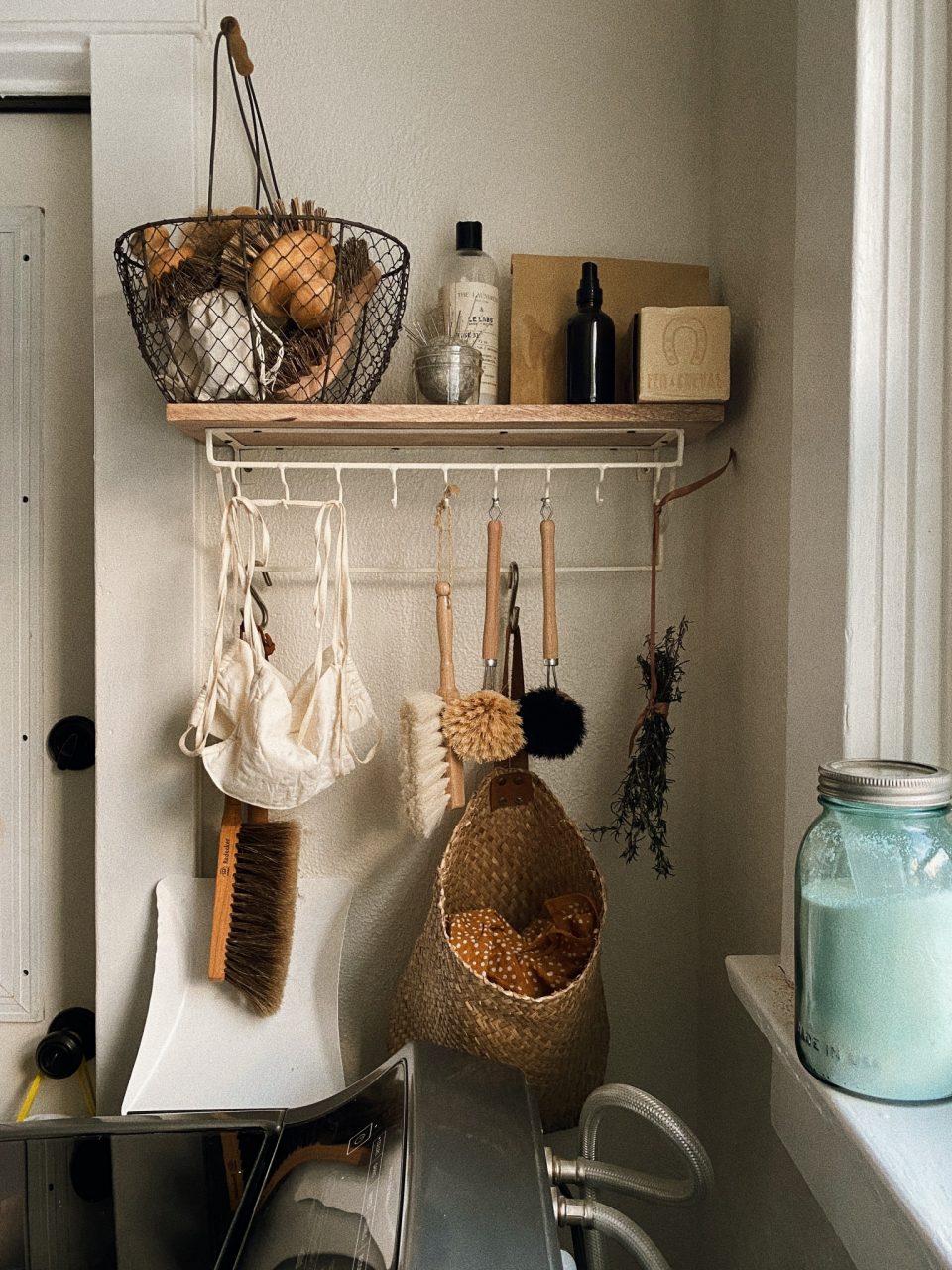 Something I've been enjoying is spritzing some diluted essential oils on the masks before drying them in the sun, so that when we wear them they not only feel fresh, but also more calming. My lavender oil from Vitruvi has been great for not only that, but just for diffusing in the house in general. In all honesty I think I've been turning our stone diffusers on more than ever lately. I choose oils that provide comfort for me, and that make the house feel fresh and clean. And as a friendly reminder, you can always use my code 'prettylittlefawn' for 20% off any purchase on their site.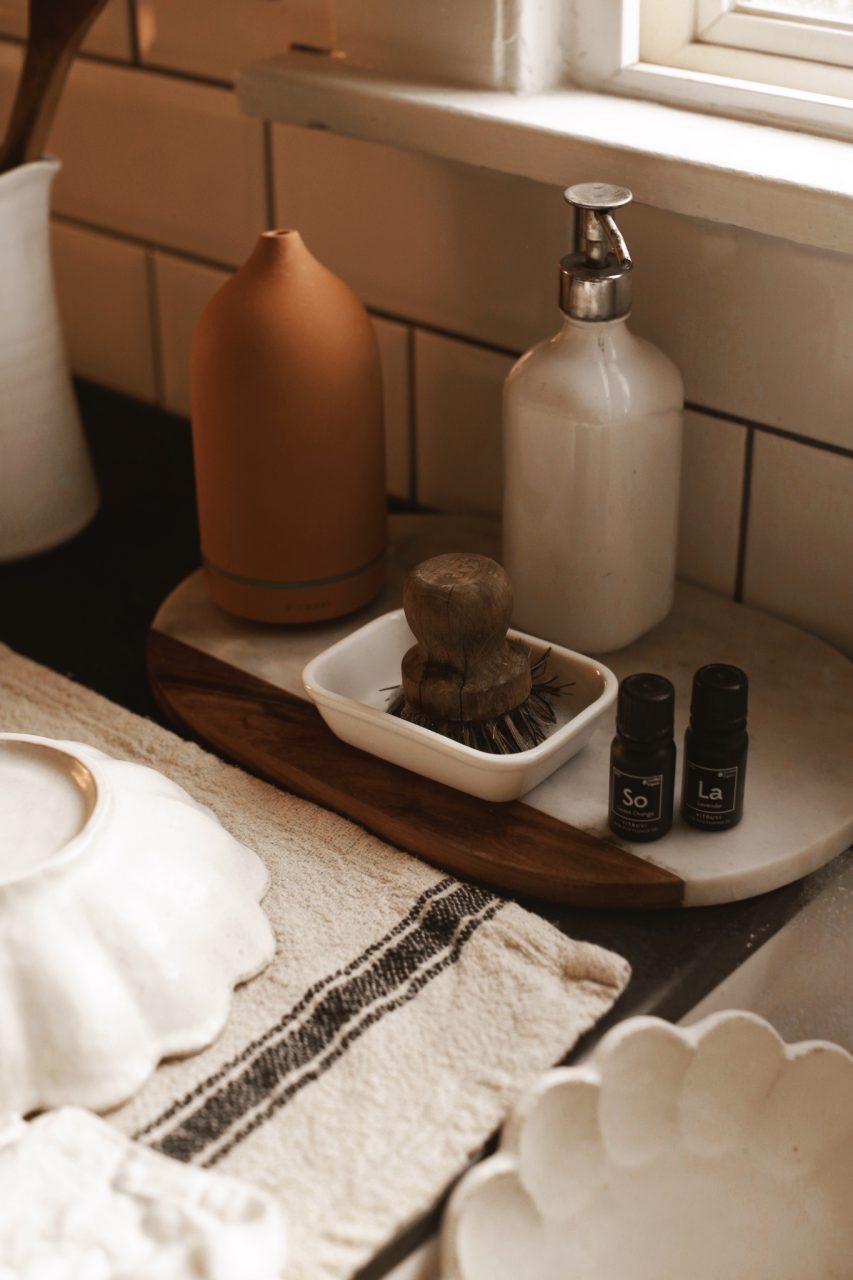 Living Room Updates
Eric has been working on updating our main 'living room' for a while. It's a project that we began shortly after moving in, and now that we're home as much as we are, we've been able to make more progress on the details. The room started off as a children's bedroom when we first bought the house back in August, and has slowly morphed into the living room of our dreams. There's still a ways to go (especially since we are going for a vintage 'Parisian Apartment' vibe in a room originally built in the 1980s) but this week saw a lot of progress.
Eric started to create this 'picture frame' style on the back wall to give the room some much needed character. We will eventually add some more details above the chair rail (anything to give it an antique look) but I'm already so in love with how it looks. I think the biggest detail that has brought the space together is installing the brass door hardware. We found the hardware via the website House of Antique Hardware, a source we've been using frequently to swap out modern fixtures and hardware for things that feel more original for our 1920s home.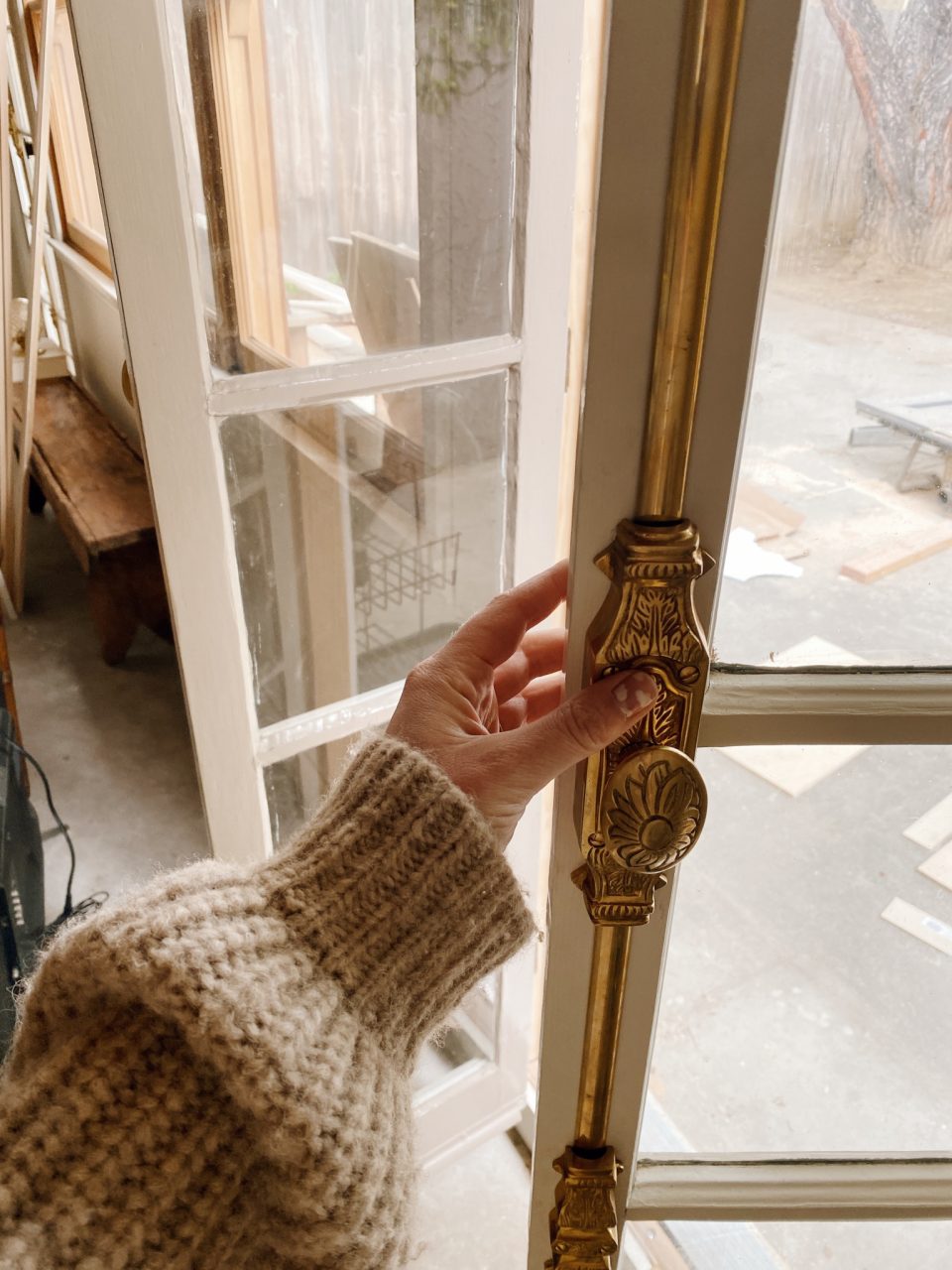 Eric has also been working on this cabinet space for the back wall. Once a bedroom closet stood in this corner, and slowly Eric has transformed this space. He tore away the dry wall in front of it, ripped out the closet and the tile flooring, and built this frame for our cabinet / bar space. Underneath we will have storage (as well as a mini fridge that dispenses sparkling water to reduce buying cans + bottles), and the top will be some display pieces as well as a little bar area. It will take a while for this corner to be completed, as we hope to find wallpaper and some hanging lamps for the space above it, but it's starting to take shape!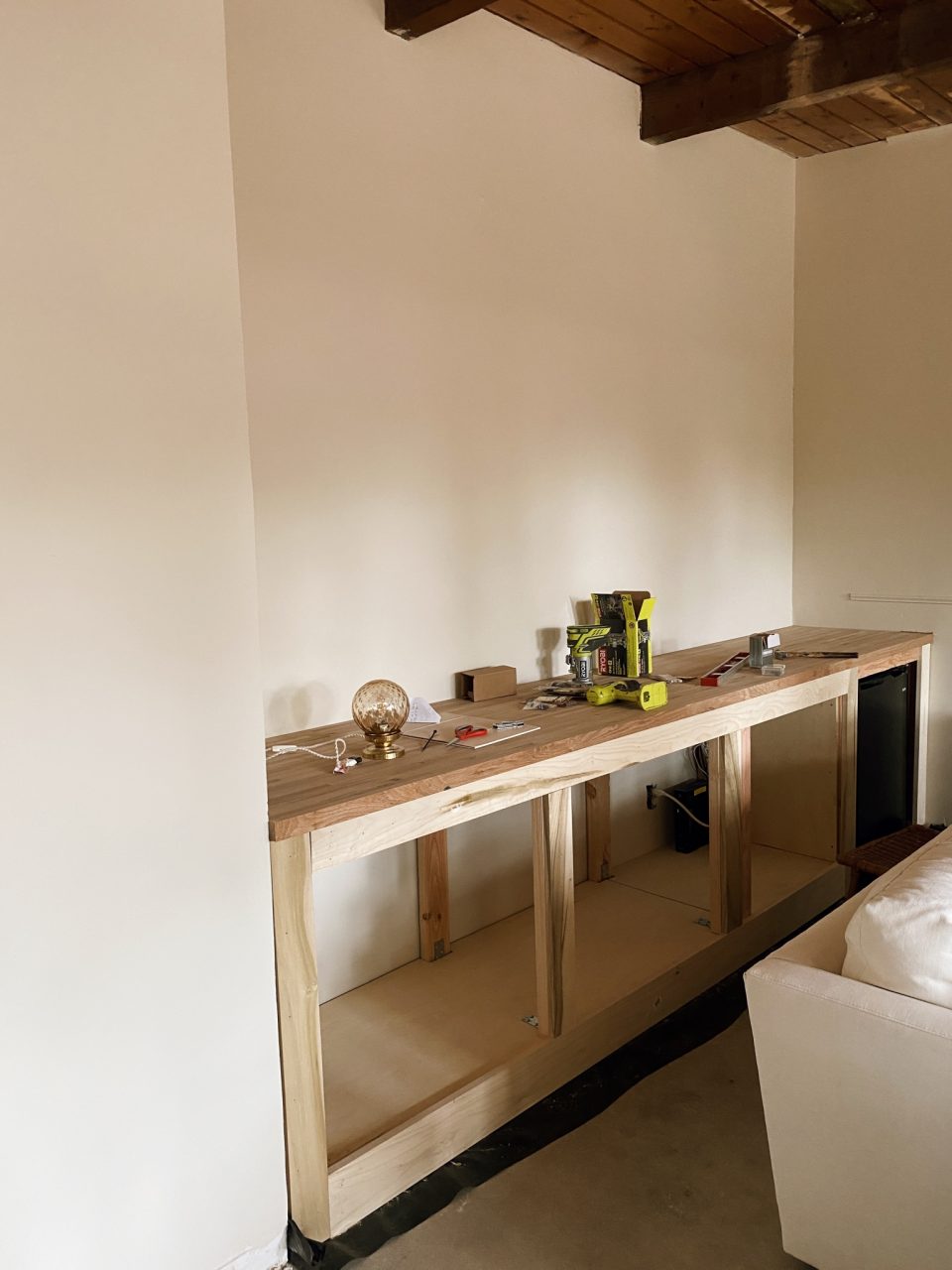 What We're Cooking
Like everyone else, we've been getting up to quite a lot of cooking. I don't feel comfortable doing take-away orders just yet, so every meal we've eaten has been something we've made. I've had a fair few DMs requesting the recipes we've been making, so here's a list of what you've seen on my Instagram and what we've loved:
Sourdough Bread: We use the recipe in this cookbook, and it's perfection. Because the recipe is quite involved and not available online, the best way to get it is by buying the cookbook or buying the digital version. I highly recommend this one, as it really walks you through the process, and has plenty of other recipes we're going to try.
Gnocchi, Cestini, and Pasta : We use recipes from this cookbook for all our pastas, and have ALWAYS had great results. This cookbook is another favorite because it starts you out from the very beginning and shows you with excellent photos how to make your pastas. There's so many choices and the dishes you can make from this book are incredible. And if you are looking for a pasta maker, this very similar to the one we have had for years! Not too expensive and works great.
Homemade Bagels : And since we're talking all things carb-related, here's a link to the bagel recipe we use! You have to start it about a day before you would like to eat bagels, but it's not too tricky. And at the end, you get these beautiful chewy bagels. I was craving a Sunday bagel this weekend and they turned out SO GOOD. Highly recommend.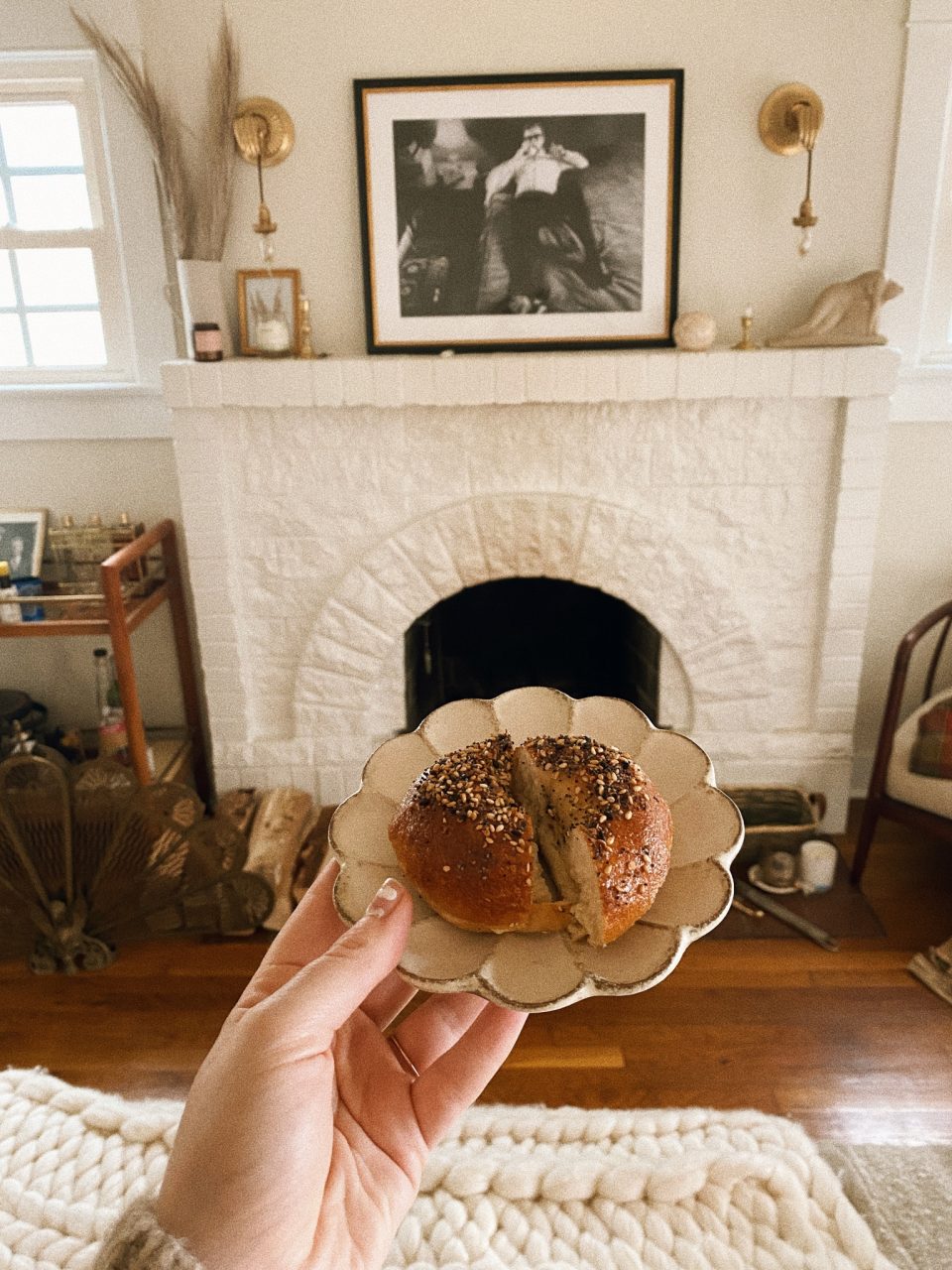 What We're Watching
Right now, we've been leaning pretty hard into feel-good movies. I'm talking Muppets, Pixar, Dreamworks, and lots of Disney. It just feels comforting and not at all heavy to sink into at the end of the day – which is when my anxiety creeps in. The Shrek movies (there are so many!) have been especially great to watch.
Outside of that, I'm finishing up season one of Outlander, which is def not light, but I just watch an episode a day while I work out in the garage on my stationary bike. Unfortunately I can't link my exact model as it's a vintage one I found at a thrift shop, but I have seen a lot of friends recommend this one, as it is compact and folds up, but still very sturdy. Having a little 'home gym' set-up has been great for my health. Not just physically, but a great mental escape too. I use my bike for about an hour (that's one episode of Outlander) and always feel better afterwards. For workout shoes, I always wear these New Balance sneakers – they're great.
Comforts
Of course trying to find little bits of joy and comfort where I can is high on my list. So here are 4 things that have been bringing me joy lately:
The light in our front room around sunset, and how it reflects off the mirror.
Mops cuddles.
Having an 'apéro' on the porch with white wine + cheese.
Wearing Aniela Parys dresses.
Window Shopping
And finally, I know shopping is probably the furthest thing from your mind; but on the off chance you're like me, and like to do a bit of a browse when looking for an escape, here are some of the things I'm wanting to wear this Spring from Sézane. I can't help it, I just fall in love with everything they make. So here's to hoping for sunnier and brighter days ahead.