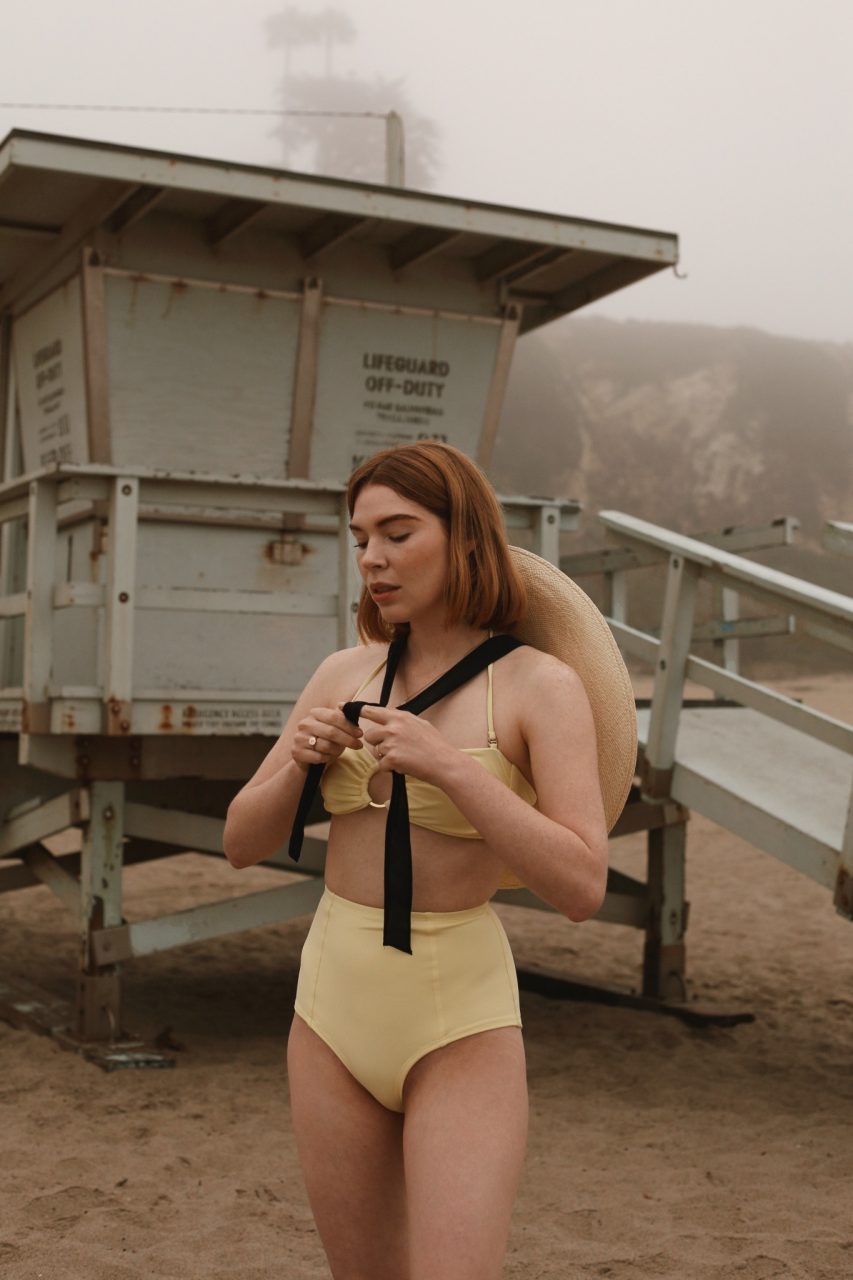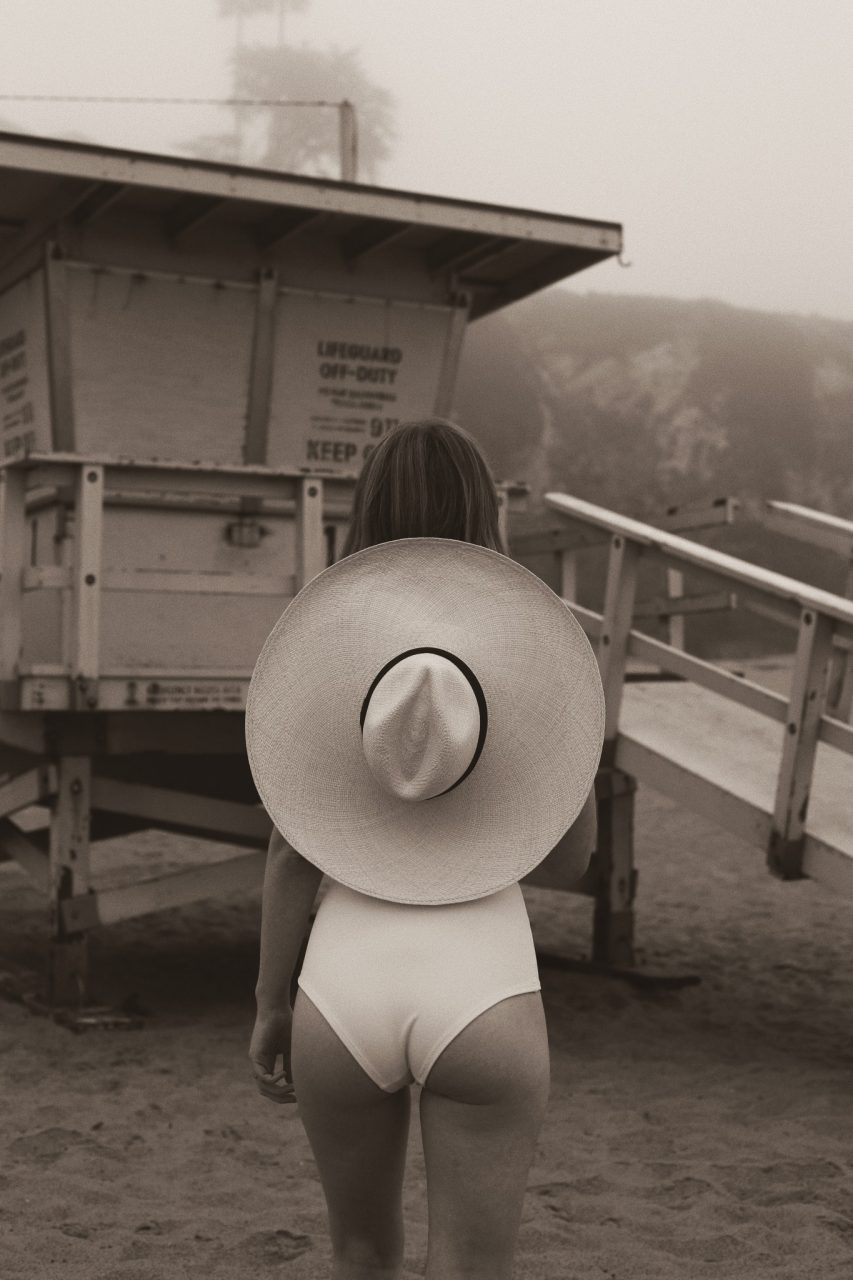 Eric and I started our week off with a rare beach day. You would think living in California would mean that we'd make our way out to the coast more often, but with the usual traffic, it can mean an hour to actually get there.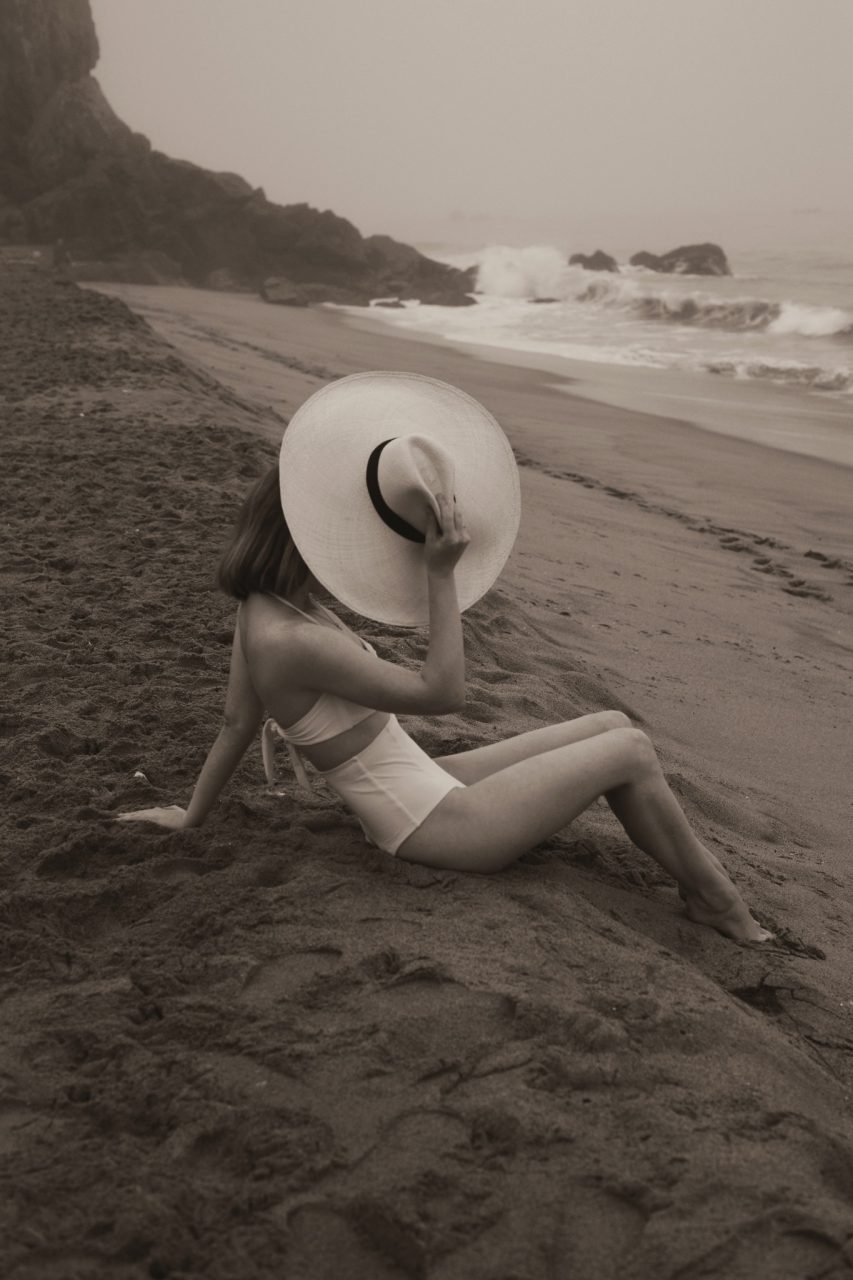 However, a misty Monday morning just as the sun rises is a rare opportunity, and can make for both a short drive and an empty beach. We set our alarms, and headed out to Malibu to start the week off in a different way.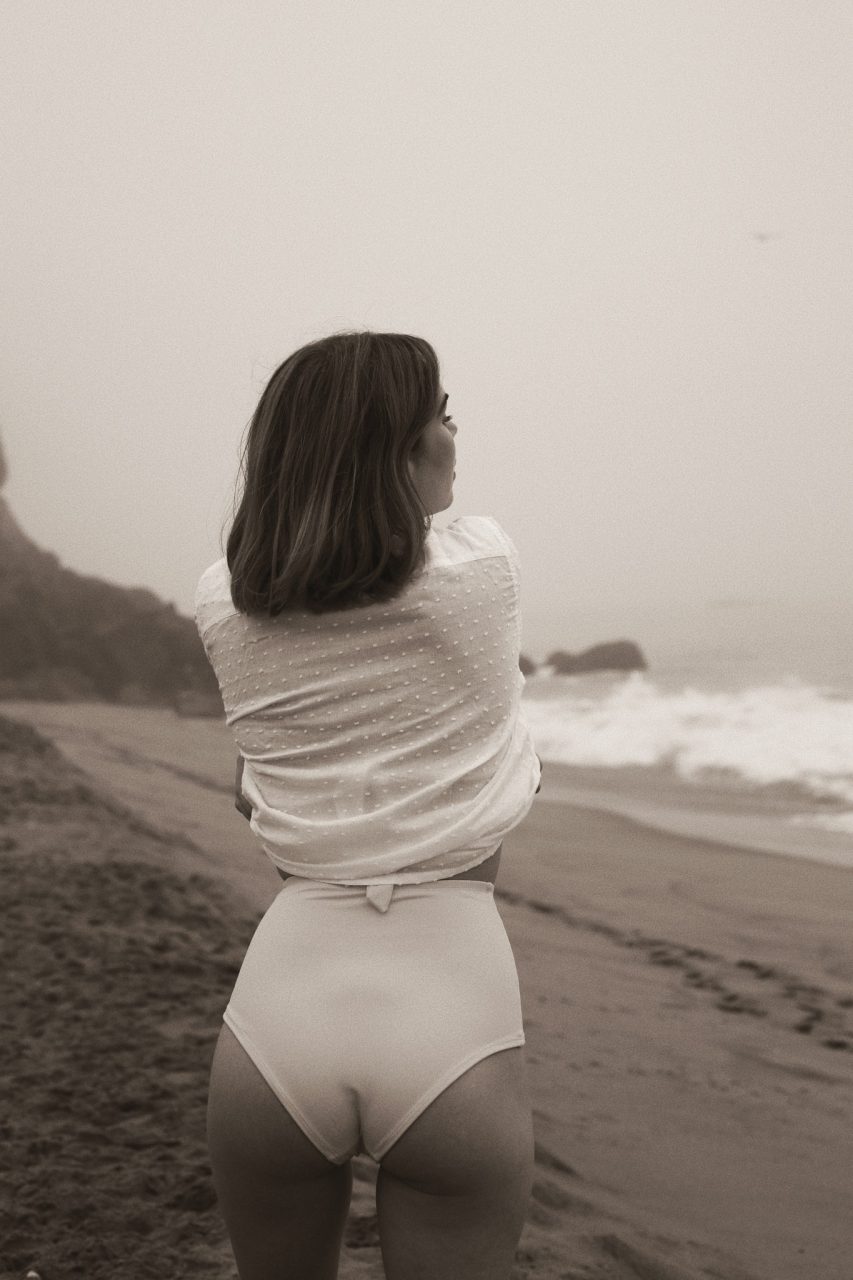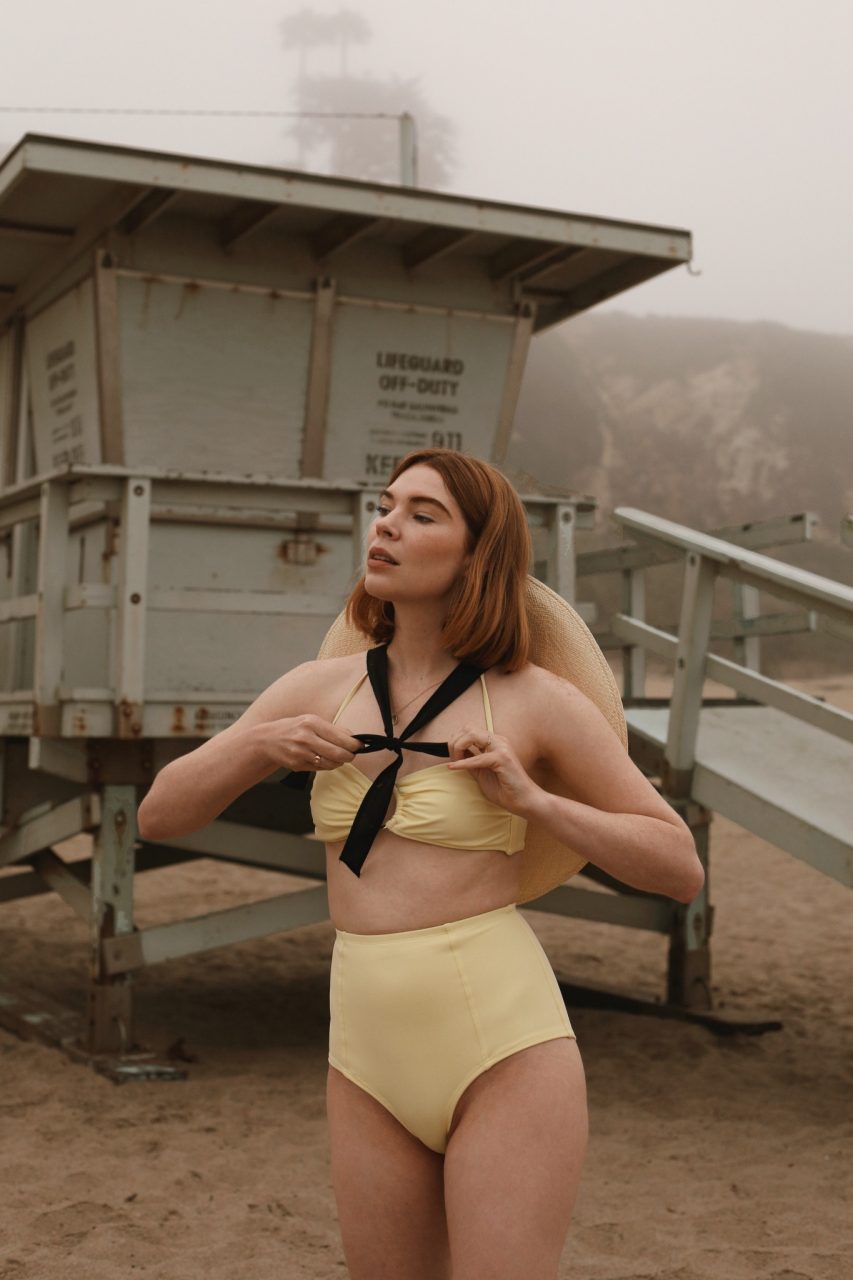 I packed along this suit from Wildflower (top here, bottoms here) – in fact everything I'm wearing is by the brand. The large sunhat, and the perfect swiss dot cover-up for when the sun eventually peaked out. I'm pretty picky when it comes to swimsuits, and prefer something with a bit more coverage, so this high rise set is a dream. And it was a nice change to style a yellow look for once.
The suit comes in a number of colors and prints, so if you'd like to see their site, click here.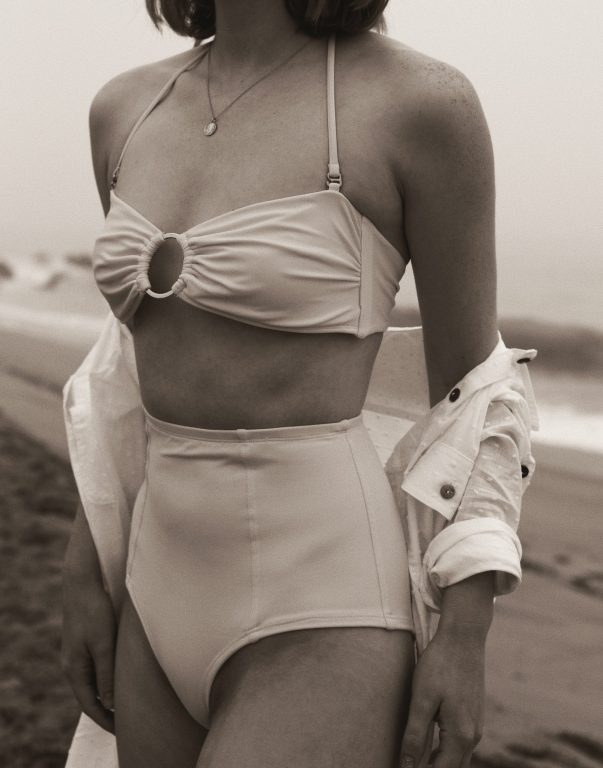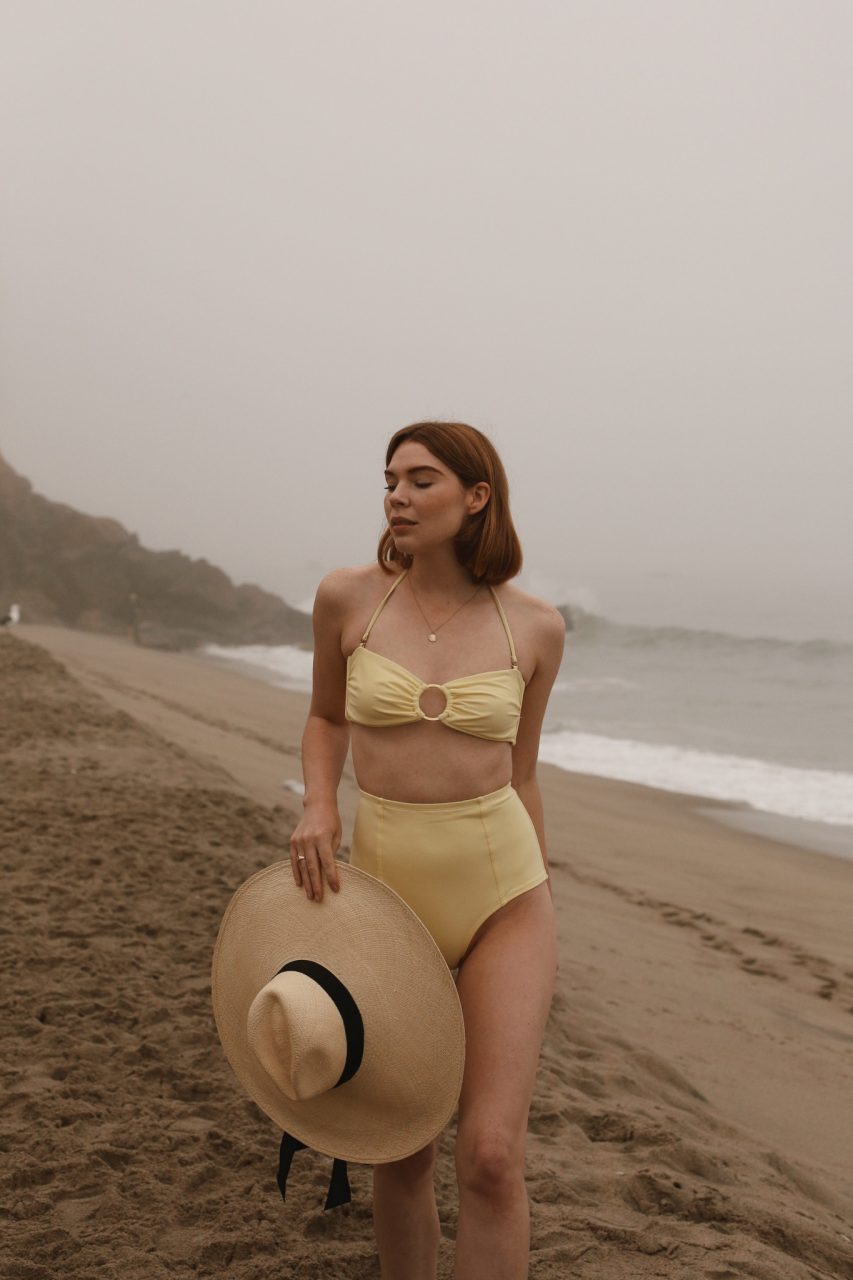 *gifted products featured*