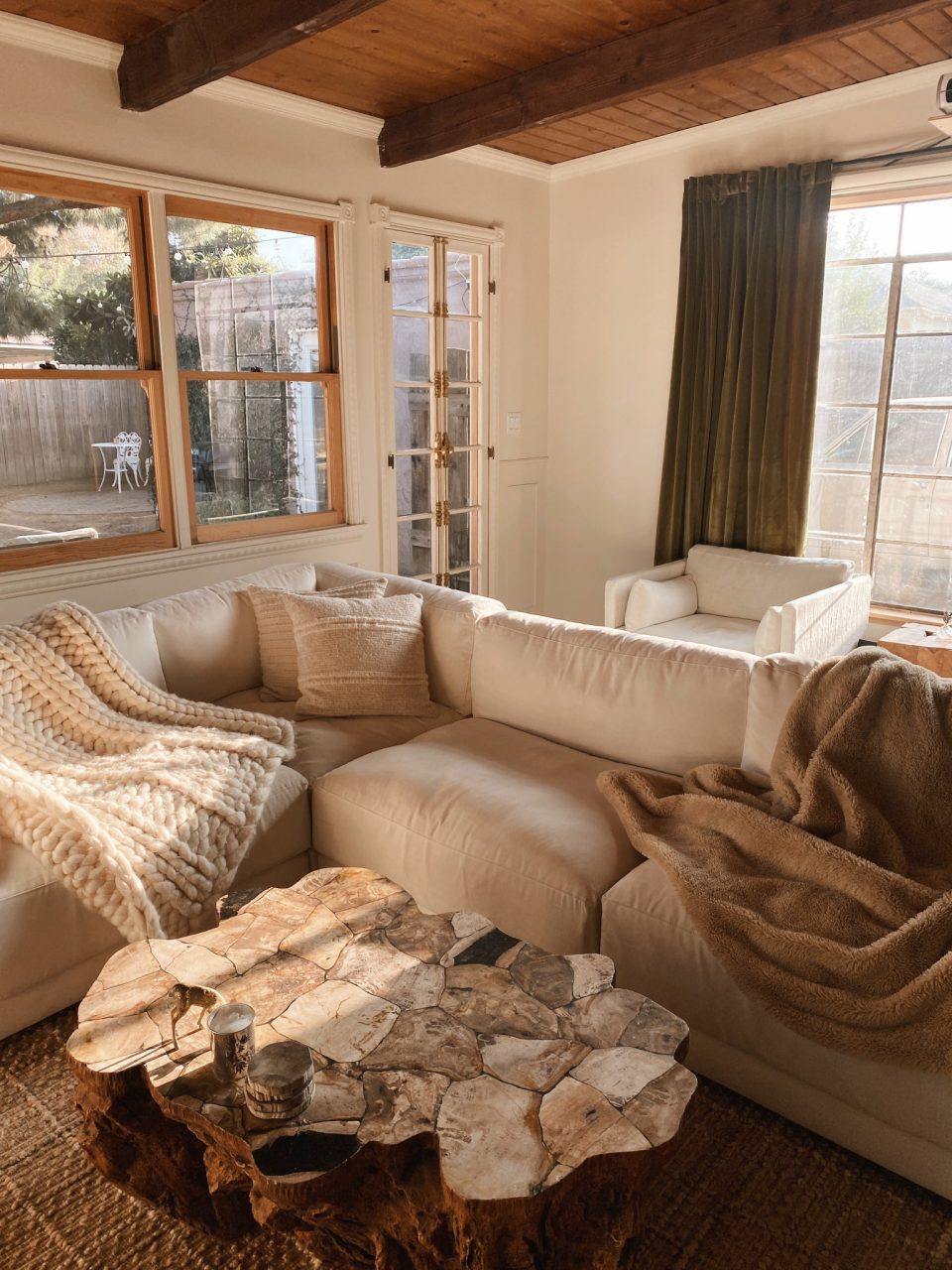 A lot of progress has been made in this space since I shared it with you last. I think the biggest change has been swapping the direction of the couch, and creating more of a carved out space for where we sit when we watch TV. We are still using a projector, but now, we just project directly onto the wall rather than onto a screen pulled down over the window. I'll admit, in the middle of Summer when the sun was going down SO late, it was a bit of a waiting game to finally get to turn something on. Now I'm able to watch a show around 5:30 pm which feels like SUCH a luxury. Things are definitely getting cozy in here as a result, with lots more blankets and candles on hand to enjoy the coming months.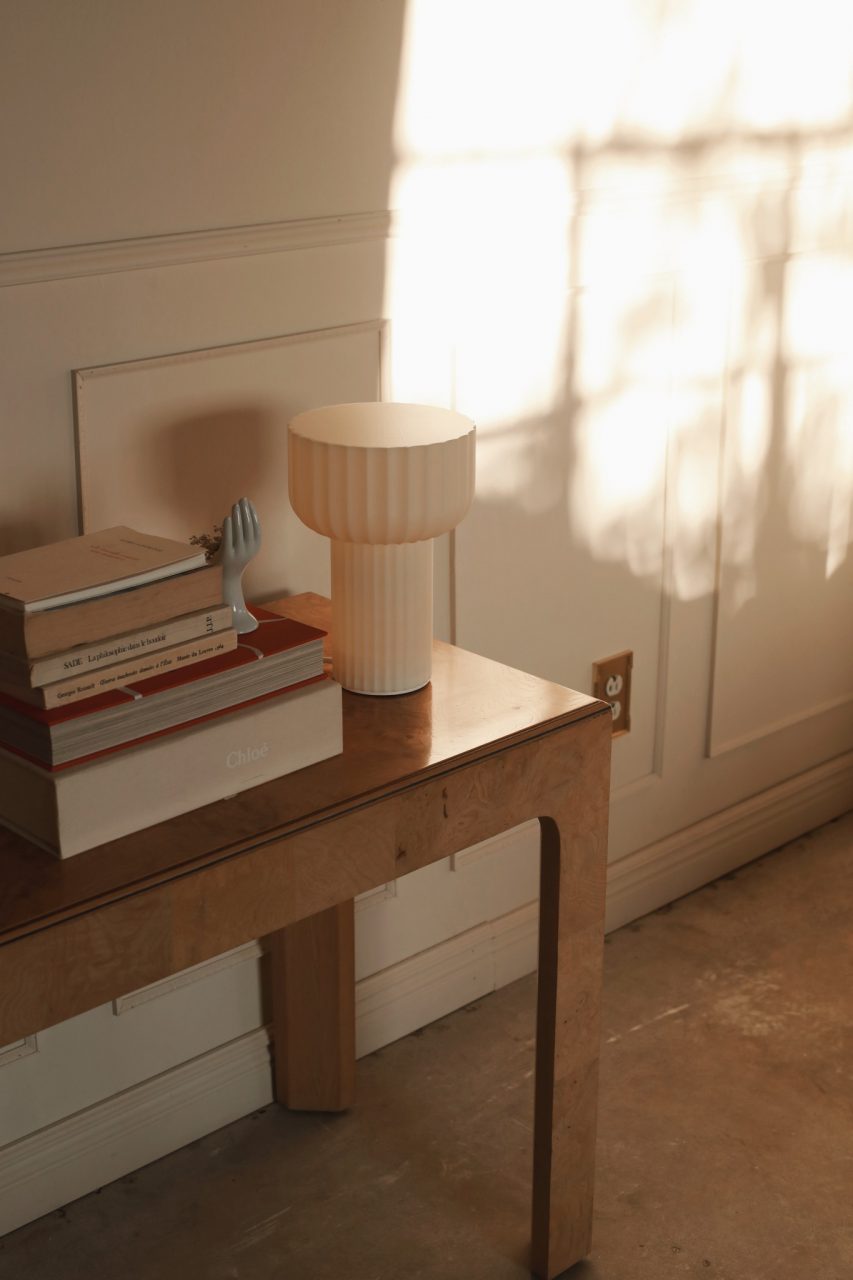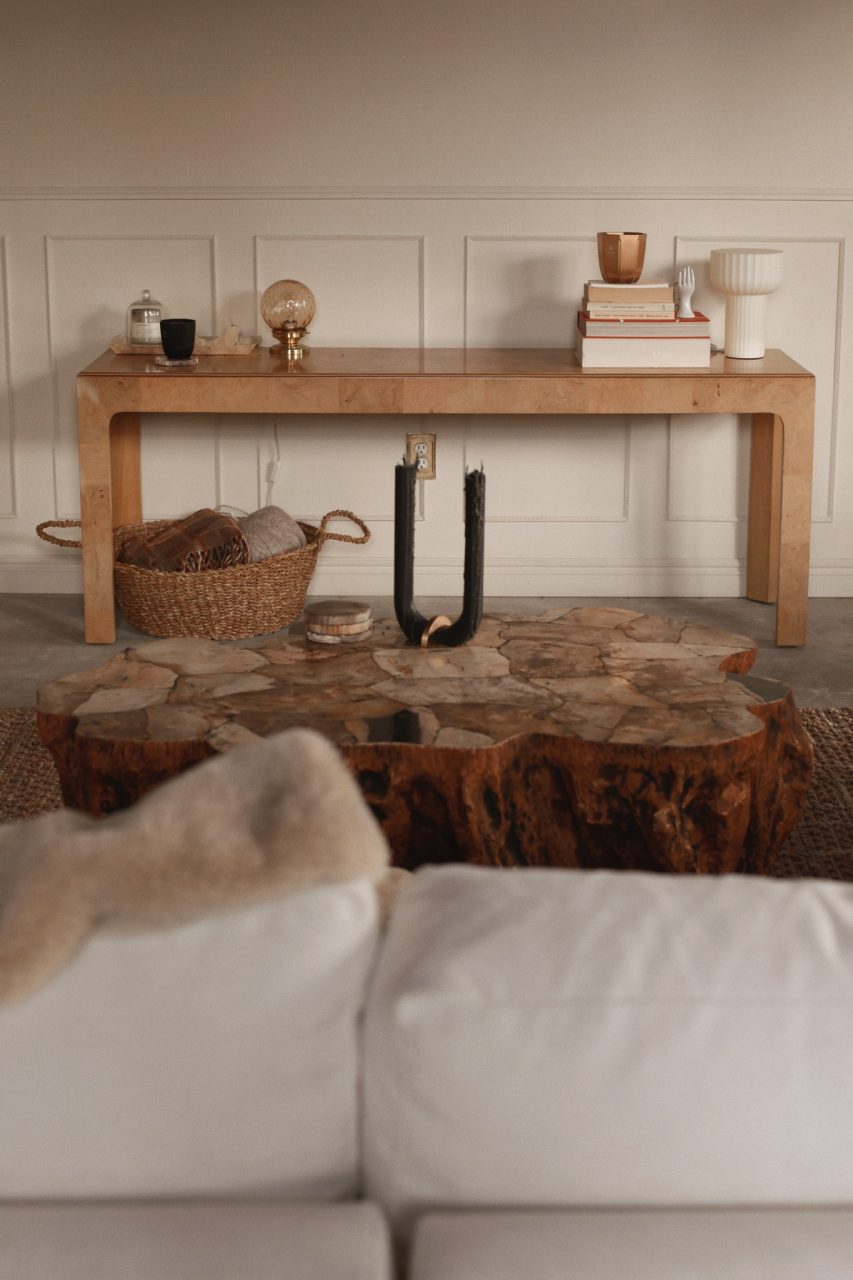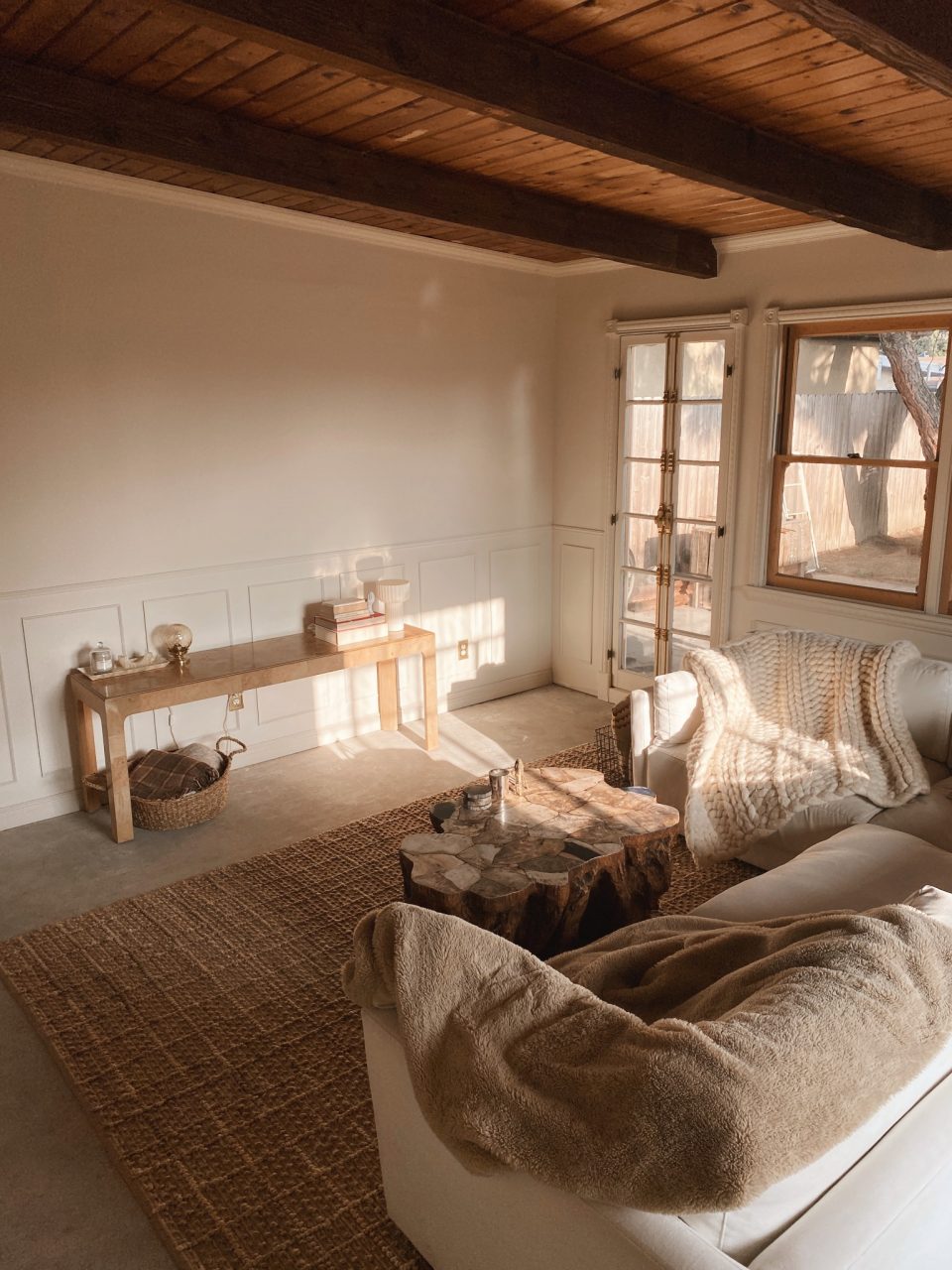 We also have added a few new pieces of furniture, like this vintage console table from Chairish that really ties the space together. During the day, I bring my laptop and a chair over and treat it like a desk, and then at night that all gets taken away into another room. It's really made the end of the work day feel more final than is has – when I've normally been sat at the dining room table with every opportunity to leave a messy workplace or else get sucked back into emails after quitting time.
The rug is also a new addition and I couldn't be more happy with this Jute one from my favorite rug shop, Loloi. We tend to be hard on our rugs, and decided that something truly durable made the most sense back here. The doors off of our living room head out to our backyard which is comprised of mostly dirt and pine needles. So having a lovely white rug was just NOT an option. This one has the most beautiful texture, vacuums easily, and adds texture to the space without a ton of color + pattern. Win win.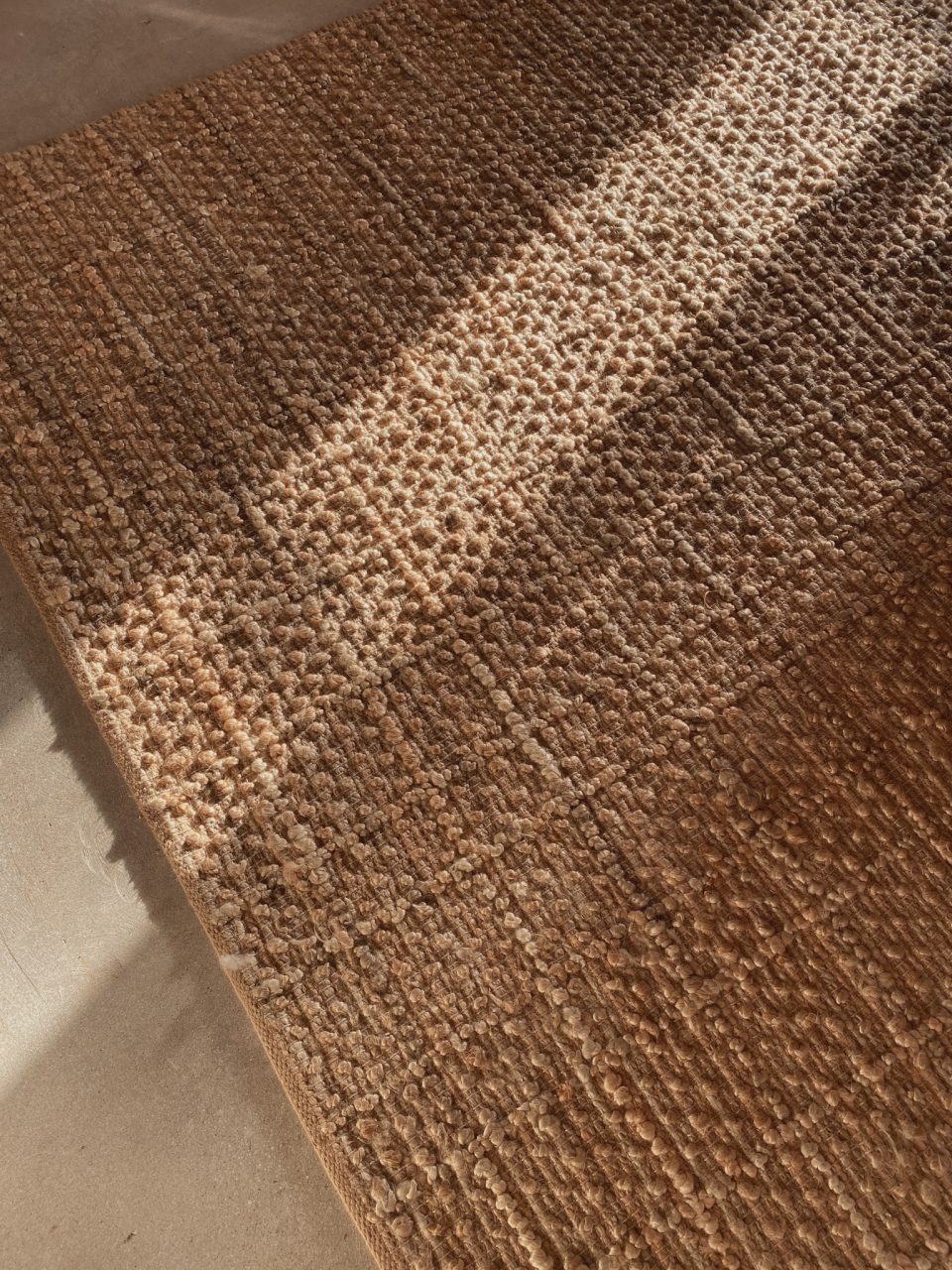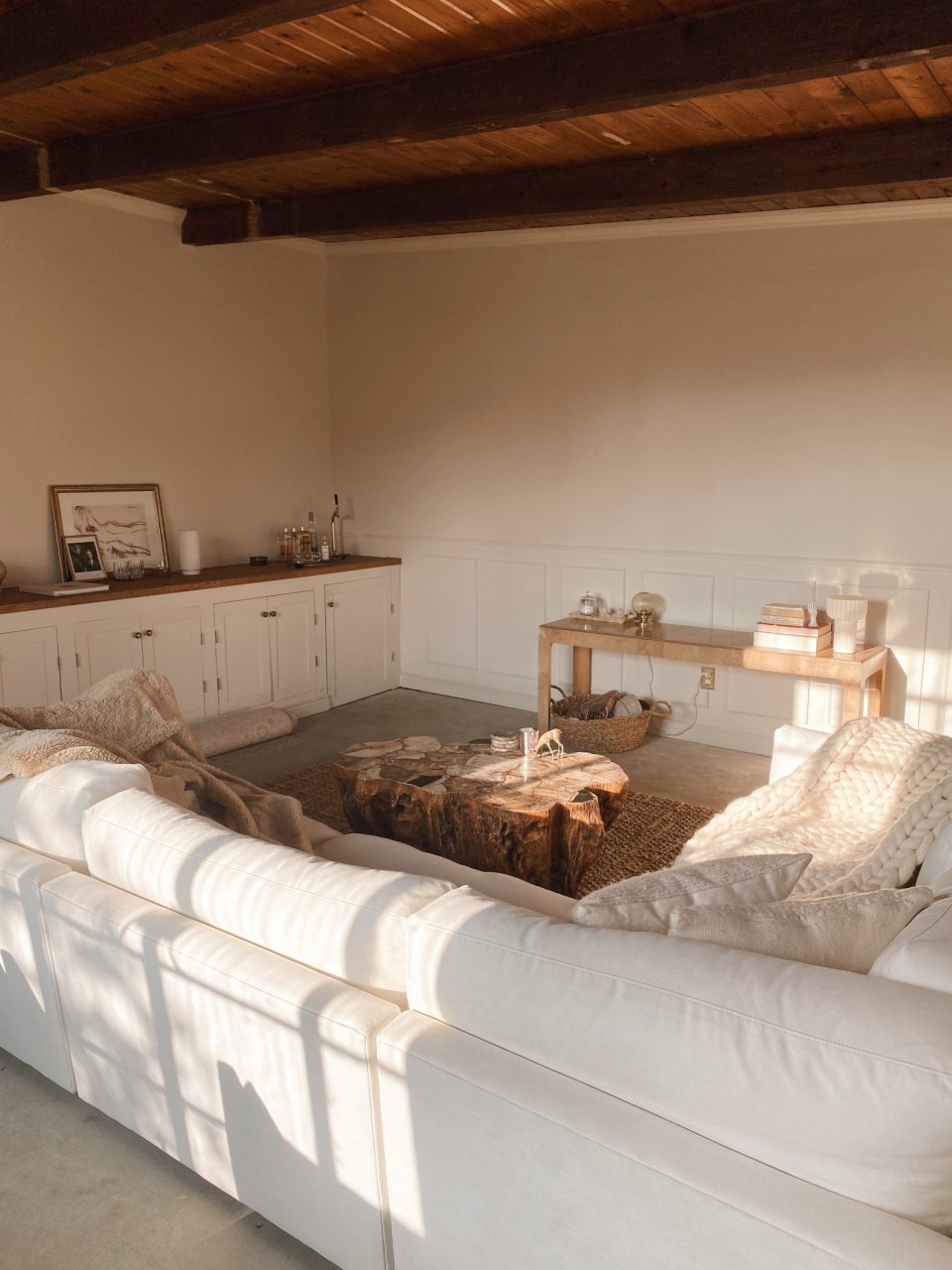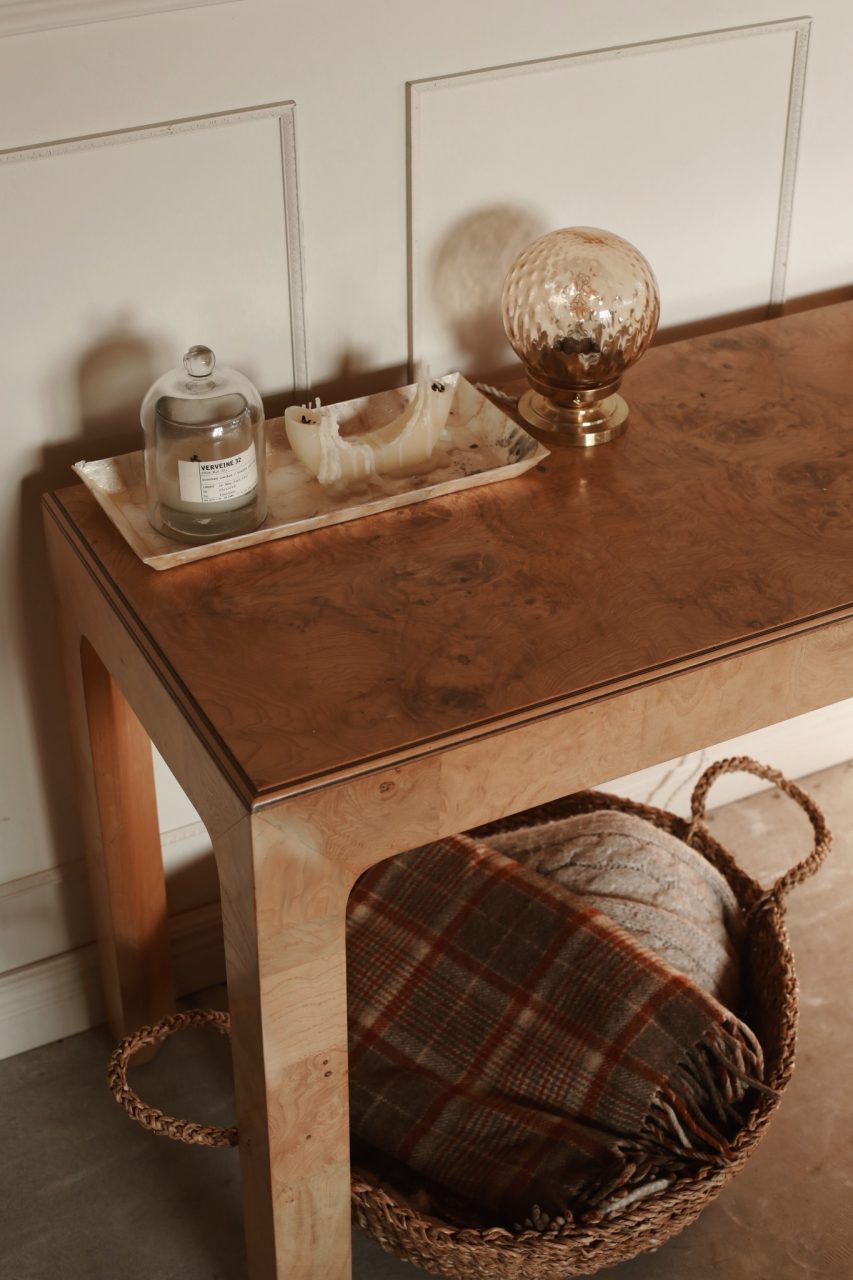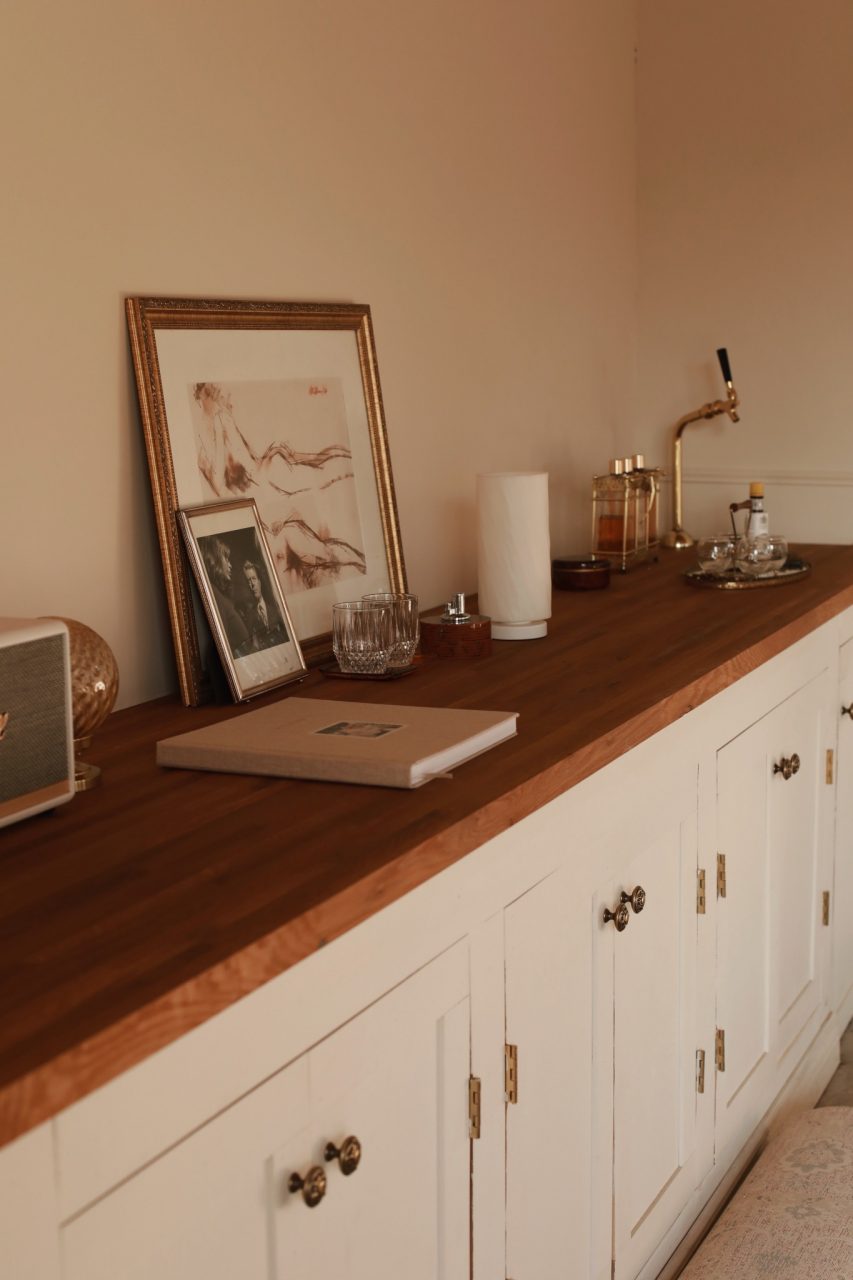 We also have made more progress on the bar / cabinet area that Eric has carved out. At the very end is a sparkling water dispenser, which is hooked up to an ingeniously concealed mini fridge – with a c02 tank + water tank inside. A little bar set up, and a new light from Gantri have almost completed the space. I still hope to find wallpaper for the wall above but so far it's been a challenge to find something that feels *JUST* right. I'm bad at making decisions!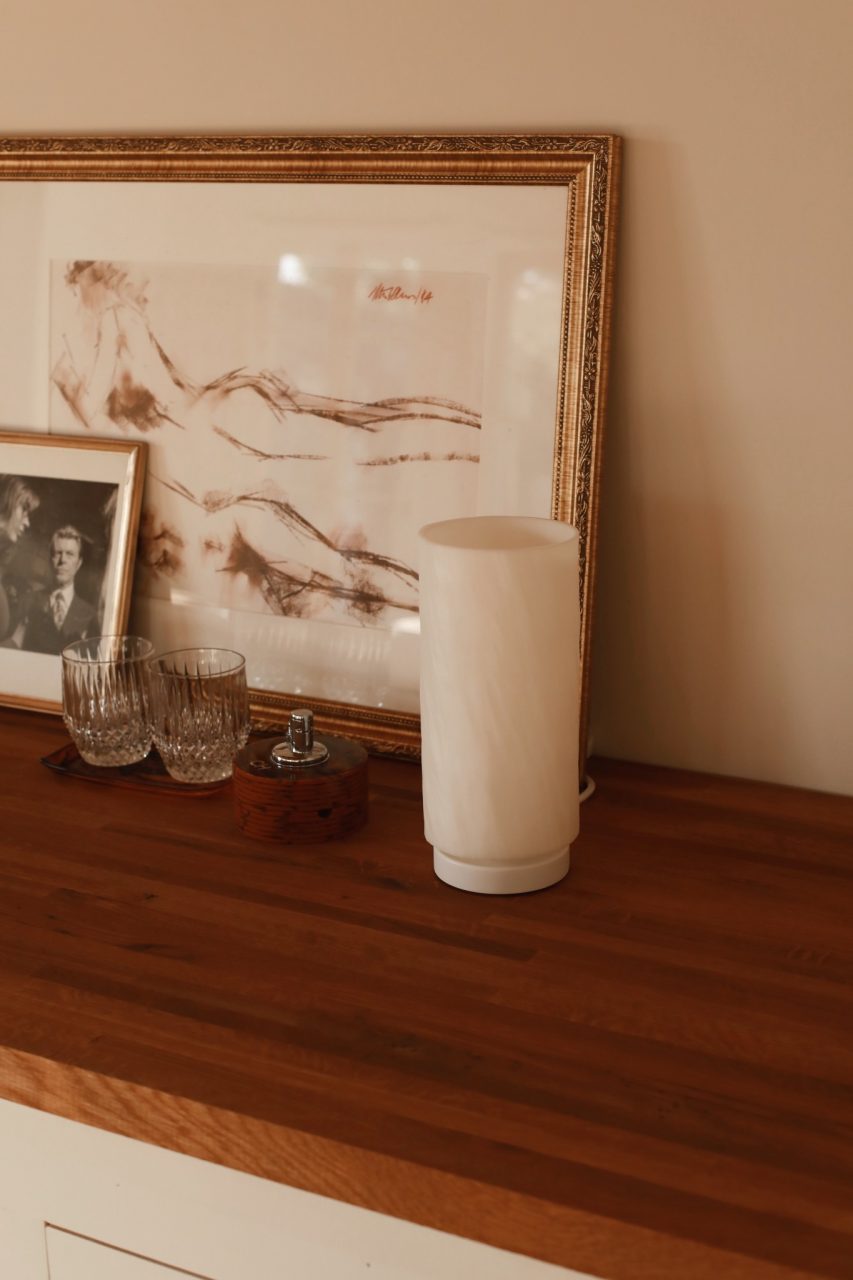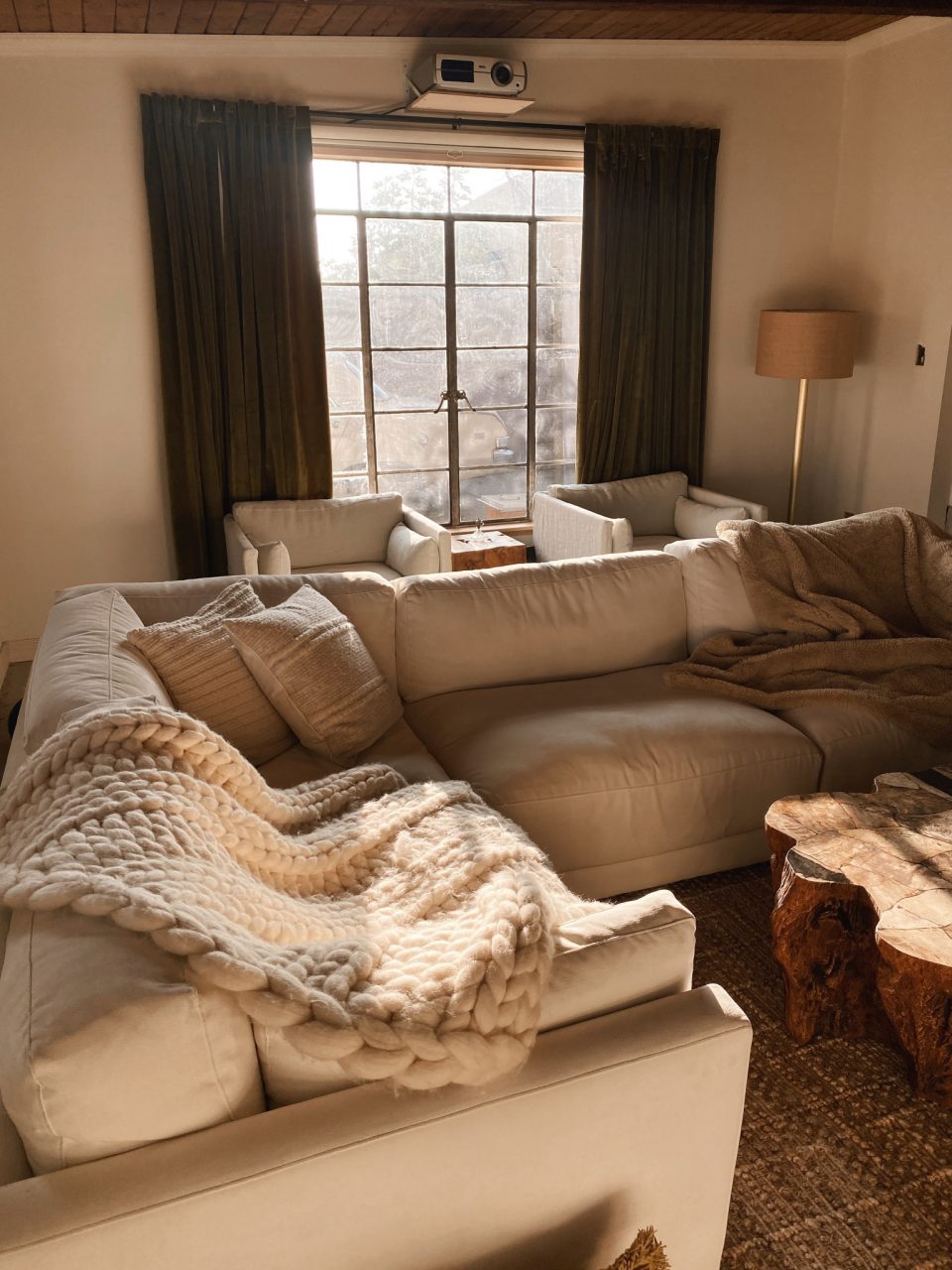 And finally, the space I'm really loving is this little nook under our casement window (curtains linked here / curtain rod here) created by these two chairs from SixPenny. They are the Gabriel chair (made to order) and I am IN LOVE. The width of them means I can easily curl up with my laptop and work, or else with a cup of coffee in the morning. I love that I can see out the window and they get this really beautiful light in the late afternoon. You can see the projector mounted high above (similar version here), and in between, Eric found this handmade end table off of Craigslist.
The room feels nearly complete, but of course it's still not quite done. Someday there will be herringbone wood floors and curtains along the back wall, paintings hung and decor added, but for now I feel like we have a truly cozy space carved out for the coming months at home.