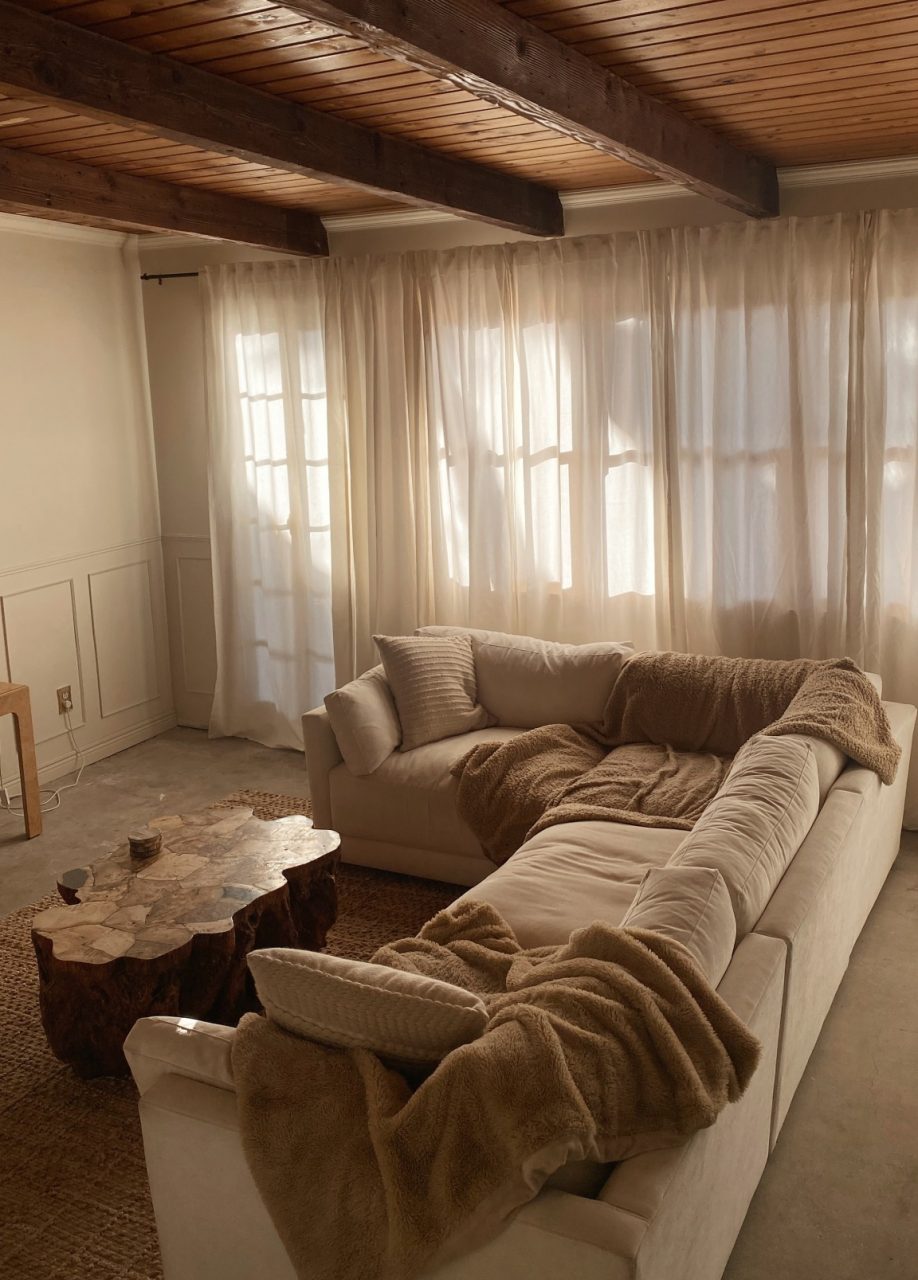 When we first bought our home, this room looked very different.
You can see a before and after on this blog post, but basically this was a carpeted room with a bedroom closet, 2 tiny windows, and a sliding glass door. We knew right away that we wanted to have as much light in here as possible, and got lucky when we sourced the windows for the space. The two french doors were found at a Salvage shop, the set of 3 windows in the middle were free on Criagslist (score) and the casement windows (not pictured) were pulled from a home nearby before being demolished.
With all the light coming in here, it tends to be the room we spend the most time in, and always feels so cheery. But with this amount of windows, we chose to wait a while to find the right way to cover them without spending a fortune. Most estimates just to cover the back wall (19 feet long) were coming in at well over $1000 (and sometimes over $2000) to have custom hardware made and quality curtains hung up. So Eric came up with a solution involving a trip to Home Depot (not sponsored, haha I wish) and we were able to create this wall of curtains for under $200 total.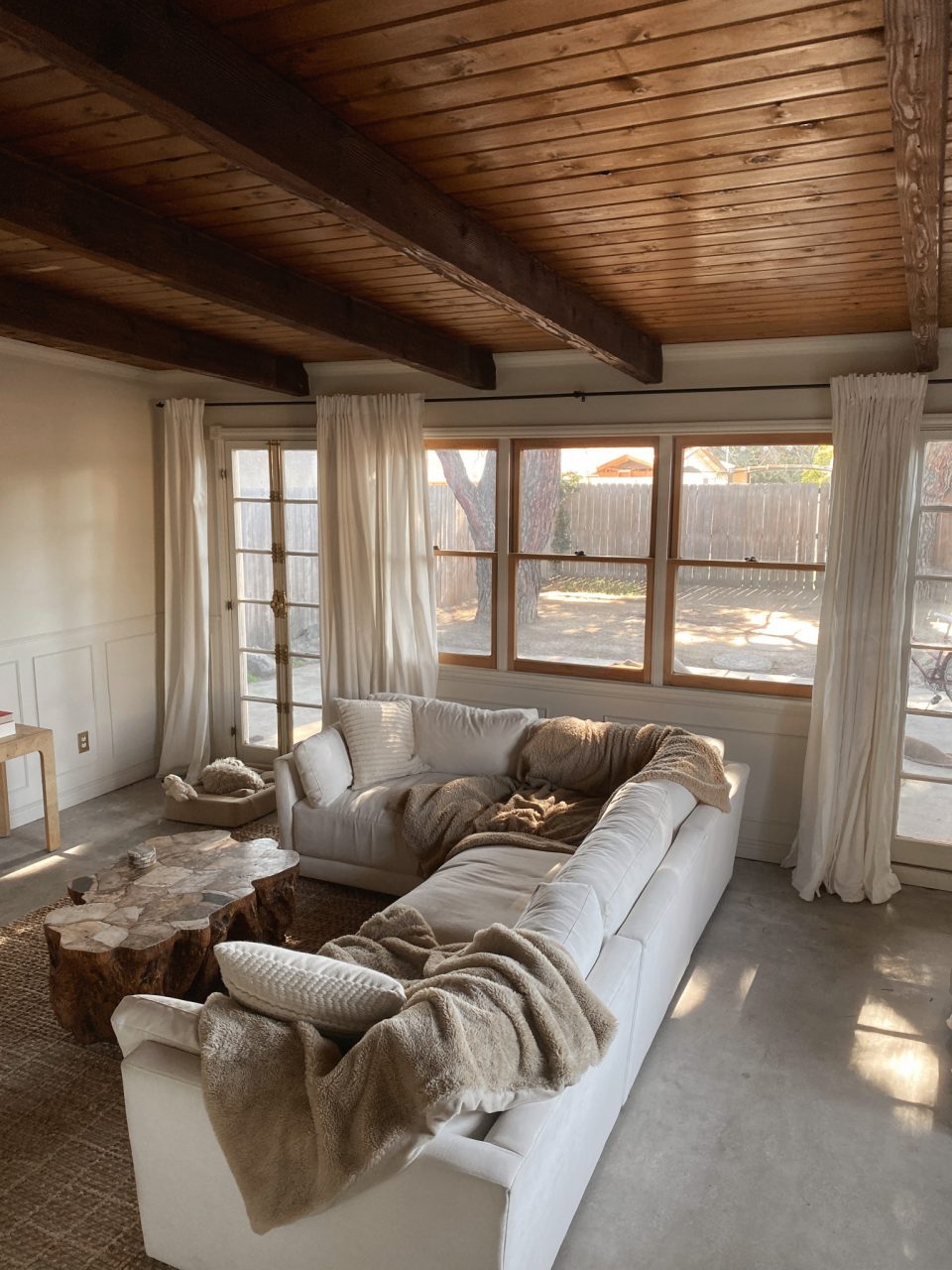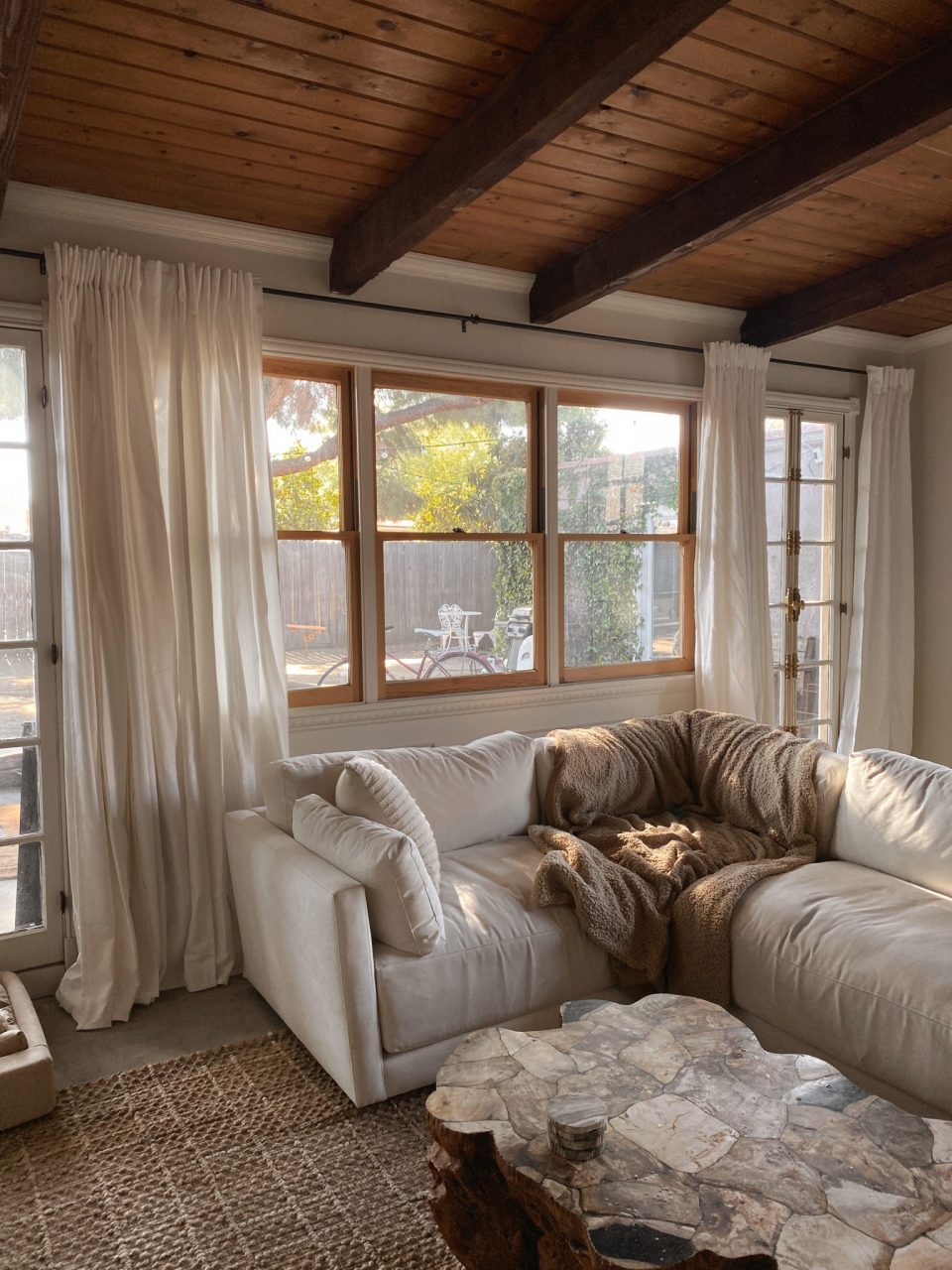 Here's what we did; we bought two of these pipes (typically used for housing cables) and spray painted them with this texturized paint to make them look more expensive and as though they were solid rather than hollow. He used this coupling (also spray painted) to join the two pipes together, and hung them with 5 of these brackets. And that's it. We still need to find a finial for the ends of the rod, but I'm willing to hunt around secondhand for something unique and inexpensive.
For the curtains, I ordered 4 pairs of these ones from IKEA. I was skeptical at first (they're only $17 a panel which is SO much better than I've seen elsewhere) so I figured the quality would be noticeably meh. I was wrong, and they look perfect! I still need to steam them, but whether open or closed, they look lovely, and block enough light without making the room dark. I like that when they are open they disappear in between the doors and the window, and don't take up a ton of space. I'll be ordering one more pair so that the doors will have another panel on them, but all in, we will have spent roughly $200 to make this space feel just a bit more complete. What do you think?