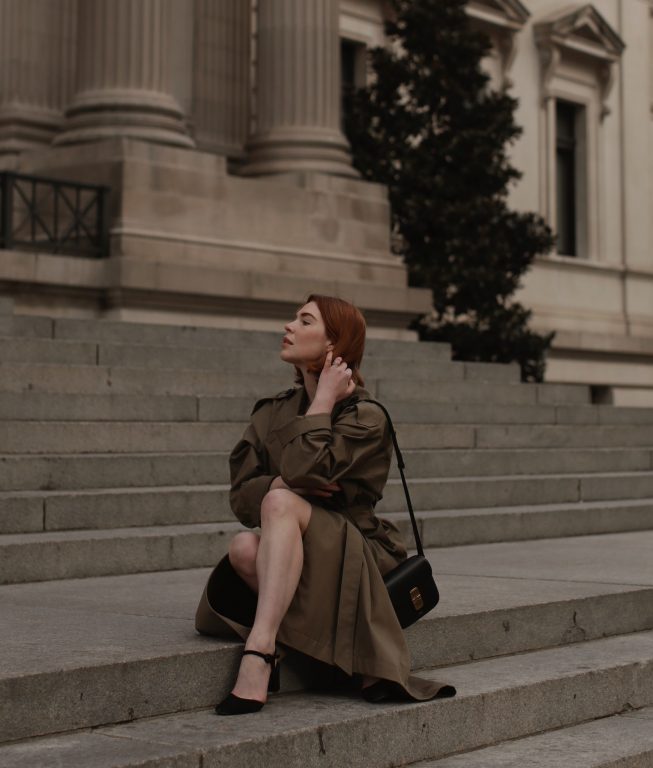 You may have noticed that I'm venturing into Manhattan a bit more these days. We live in upstate NY, a place that can feel like it's a world away, but a lot of my work obligations and meetings bring me into the city by train. At first I was visiting just once every week or so, often staying the night, and heading home. But as I find my rhythm here on a new coast, I'm finding that more often than not it makes sense for me to just "pop in" for the day. I leave my house early in the morning, bring a book, sit on the train for about 2 hours, take whatever meetings or photoshoots I have planned, and then return home in the evening.
It's not exactly a groundbreaking concept, commuting to work by train, but the difference for me is that I do not have a fixed destination each time. Sometimes it's a showroom in midtown, a shoot on the upper east side, and a launch in SoHo – it's always different, so for me having a sort of 'uniform' I reach for has made things feel a little more grounded. I need a look that feels put together and chic, but is practical enough for nearly every situation that is thrown my way.
So this is what I've been wearing primarily; a belted trench coat, a low heel, a small structured leather purse, and very often a tote bag. What I wear underneath obviously changes – it's mostly been high rise denim or trousers and a fitted sweater, but for some shoots I can put a dress underneath and swill be warm in pre-Spring temps
And here's the thing – it always works. A trench, belted at the waist, is always going to look put together. A low heel I can actually walk in lengthens the legs, and a crossbody bag gives it a polished final note. I've worn a version of the look here made more formal by wearing a printed dress underneath, and wore a different version here with boots owing to the rain. Of course I bring a book and headphones with me on the train (hence the tote bag or backpack on occasion) but at a lunch or a meeting, those sort of disappears and you can appreciate the rest of the 'fit.
TRENCHES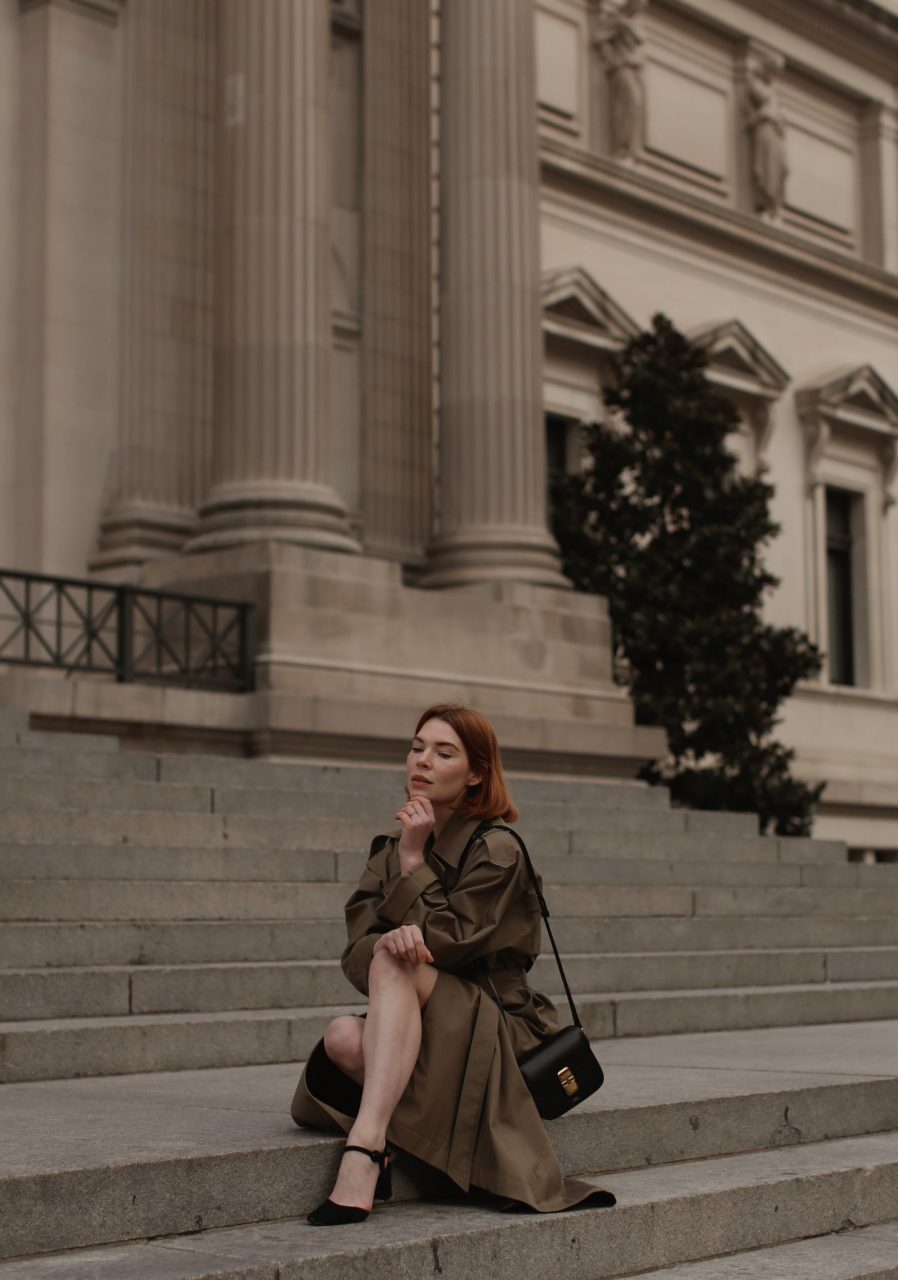 SMALL LEATHER BAGS
LOW HEELS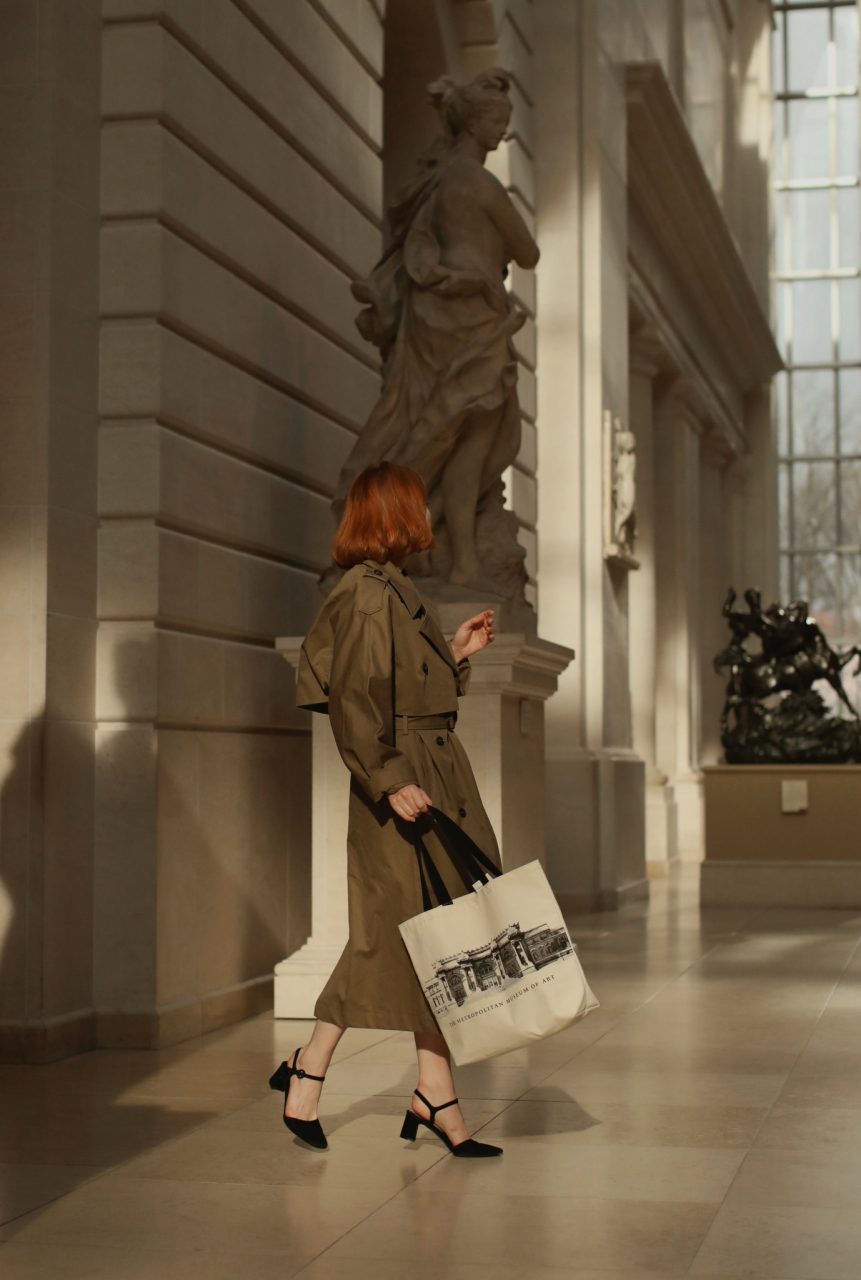 STRUCTURED TOTES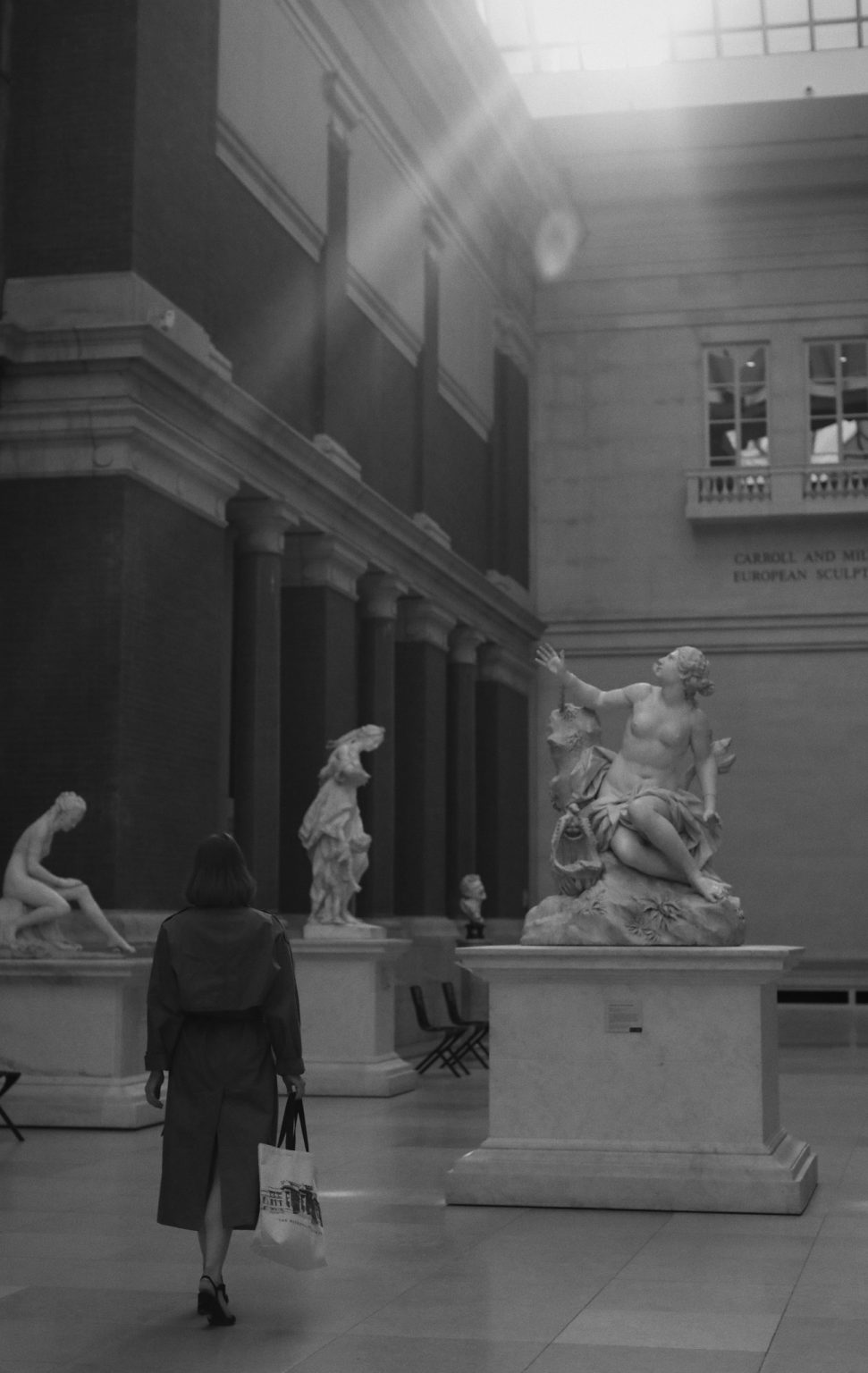 Certain pieces featured in this post gifted by MyTheresa | All opinions expressed are my own.