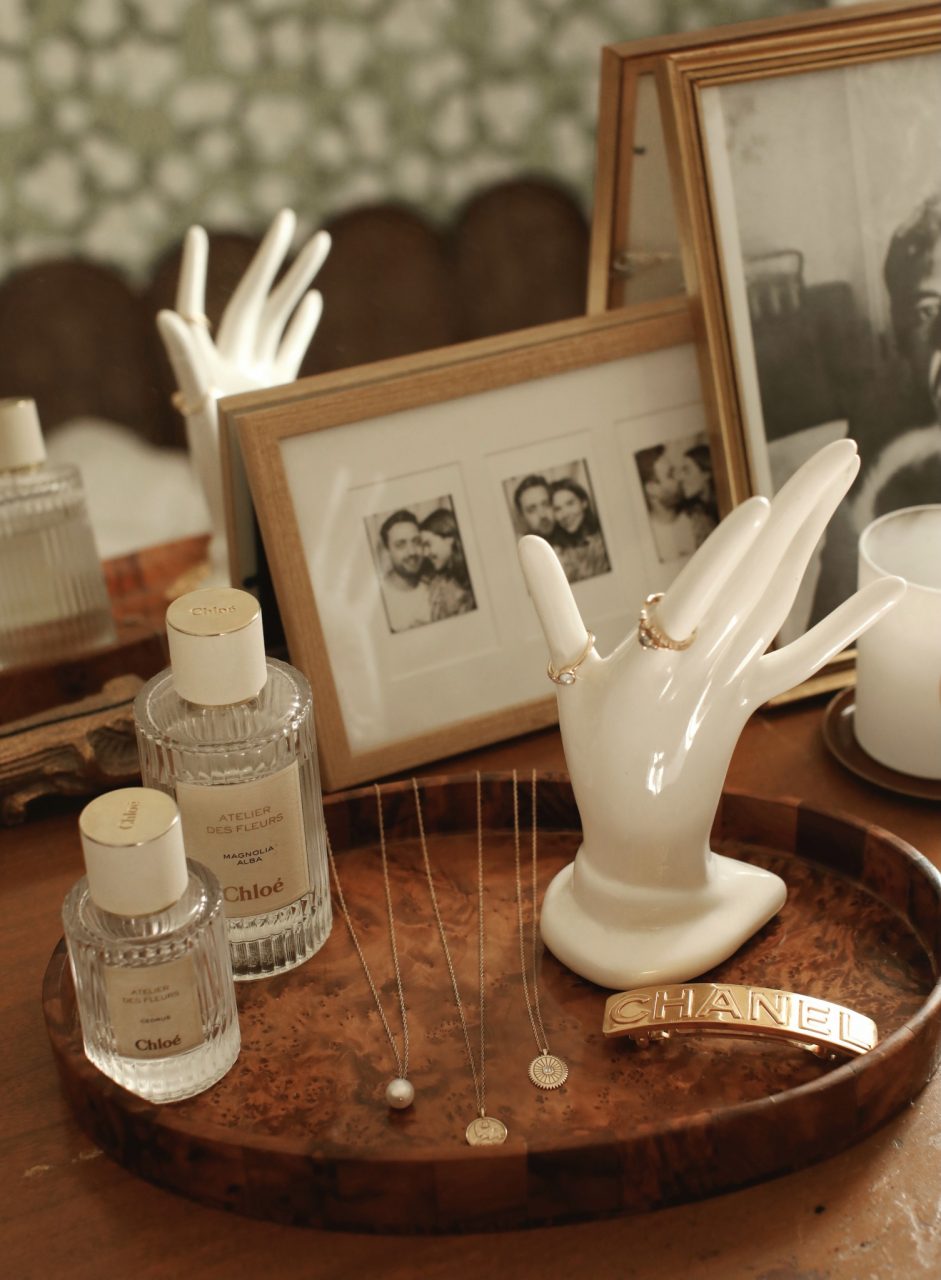 I tend to skew fairly minimal when it comes to my jewelry. I never really went through a phase of layering tons of necklaces, and only ever owned a few 'statement necklaces' when they were super in – they just didn't quite suit me. I favor pieces that look vintage, are simple, and have sweet little details that you may have to look closer to spot. So here are a few of the pieces that I reach for time and time again.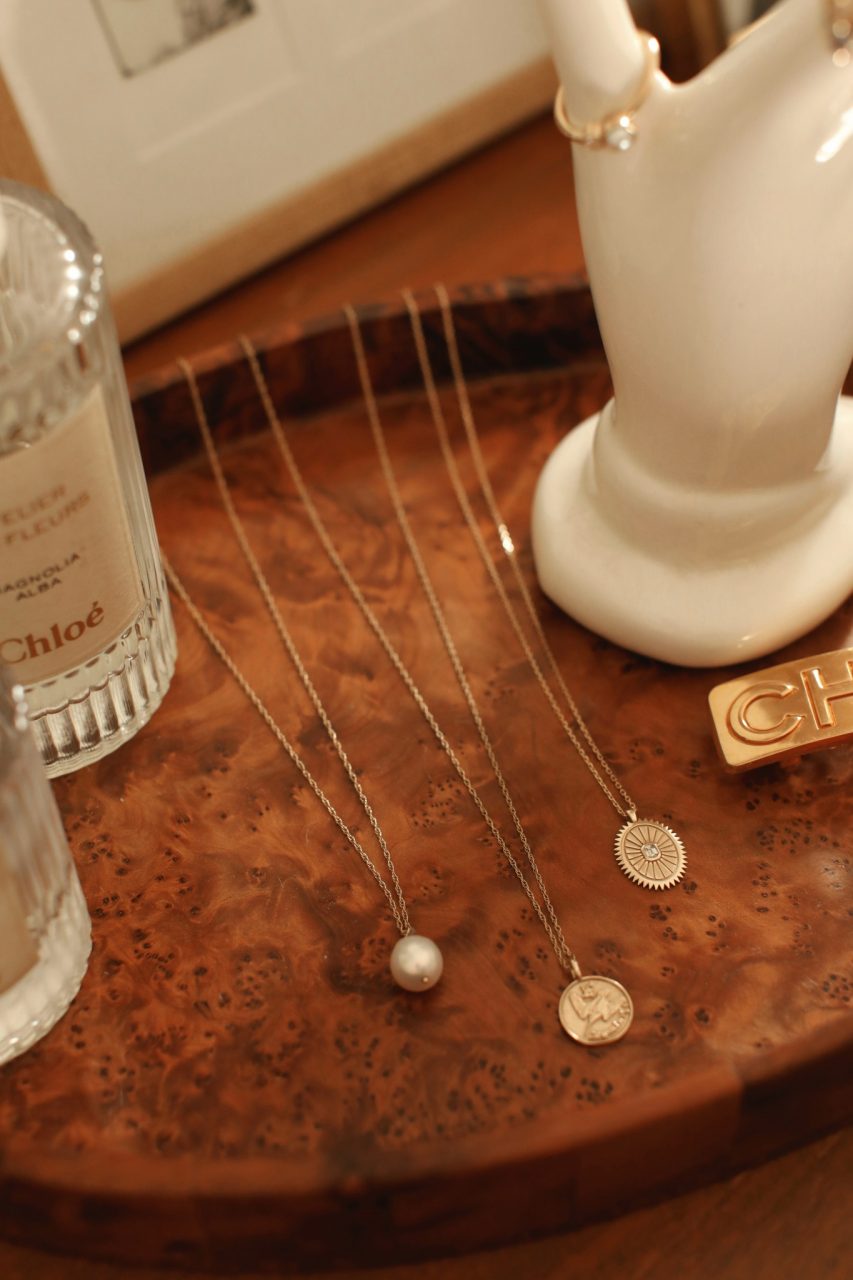 When it comes to necklaces, I'll admit that my collection isn't quiiiite complete as I'm still trying to find the perfect simple 1940s sweetheart locket. I've seen a few at antique stores but none that have quite fit the bill. I digress though, as I do have a few necklaces that I rotate with frequency and wear for days and weeks on end.
First up is this Teardrop Pearl necklace from Chupi. I adore everything Irish jewelry brand Chupi makes (I had the immense pleasure of visiting their Dublin store in person early last year) and this necklace is no exception. Just a simple, single pearl on a gold strand that always garners a compliment when I wear it out. Next up is another Chupi piece, the Worth Your Weight In Gold necklace that features an Irish farthing coin from the 1930s. I get questions about this one quite a bit, and the details on it are stunning. It's a piece that is near and dear to my heart and probably the necklace I wear most often.
The newest piece to my collection (and already a favorite) is this medallion necklace from Vrai. I've loved the brand for years and have really enjoyed seeing their business grow. Their newest collection is full of stunning pieces but this oval medallion spoke to me most. If I could have my wishes come true, I would love for them to make a locket version of it next, but honestly it's a stunning timeless piece that I know I'll have for many years.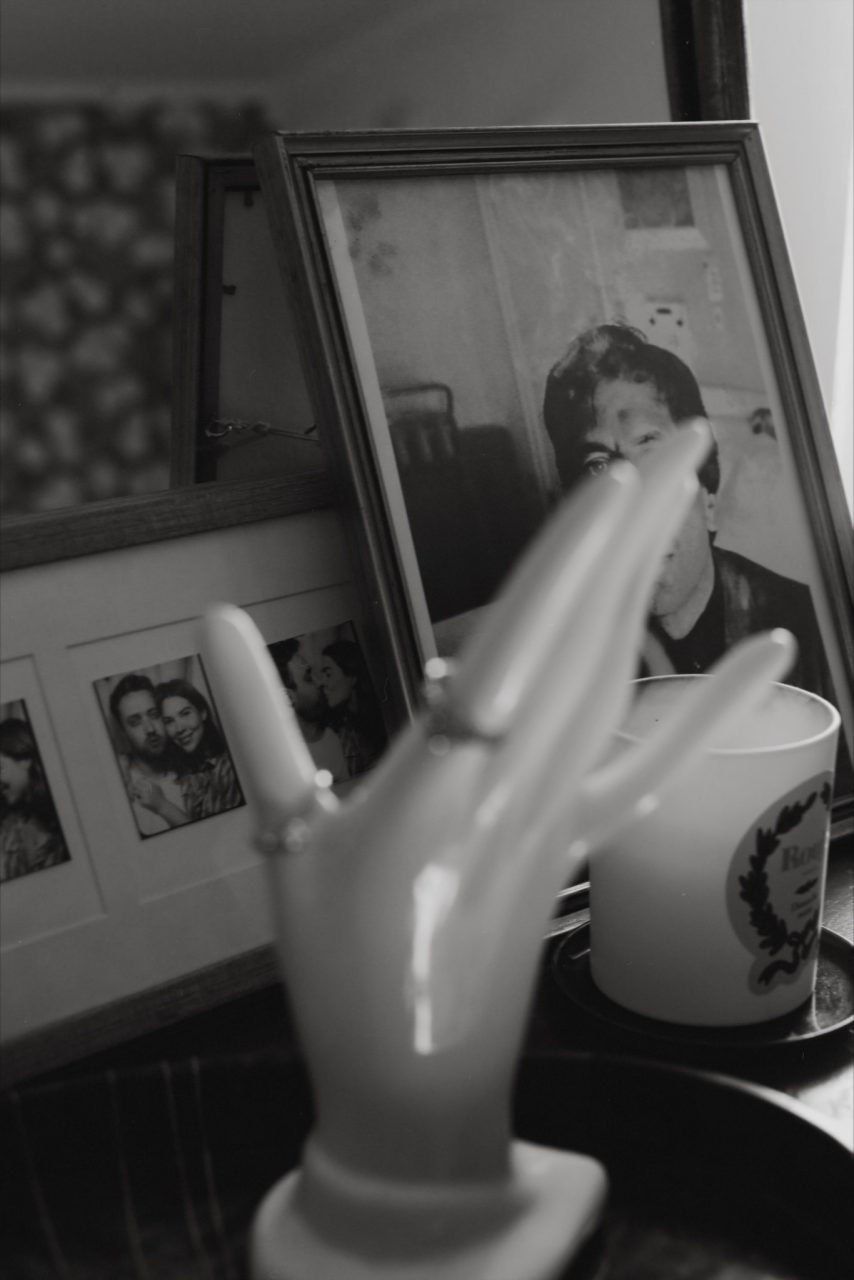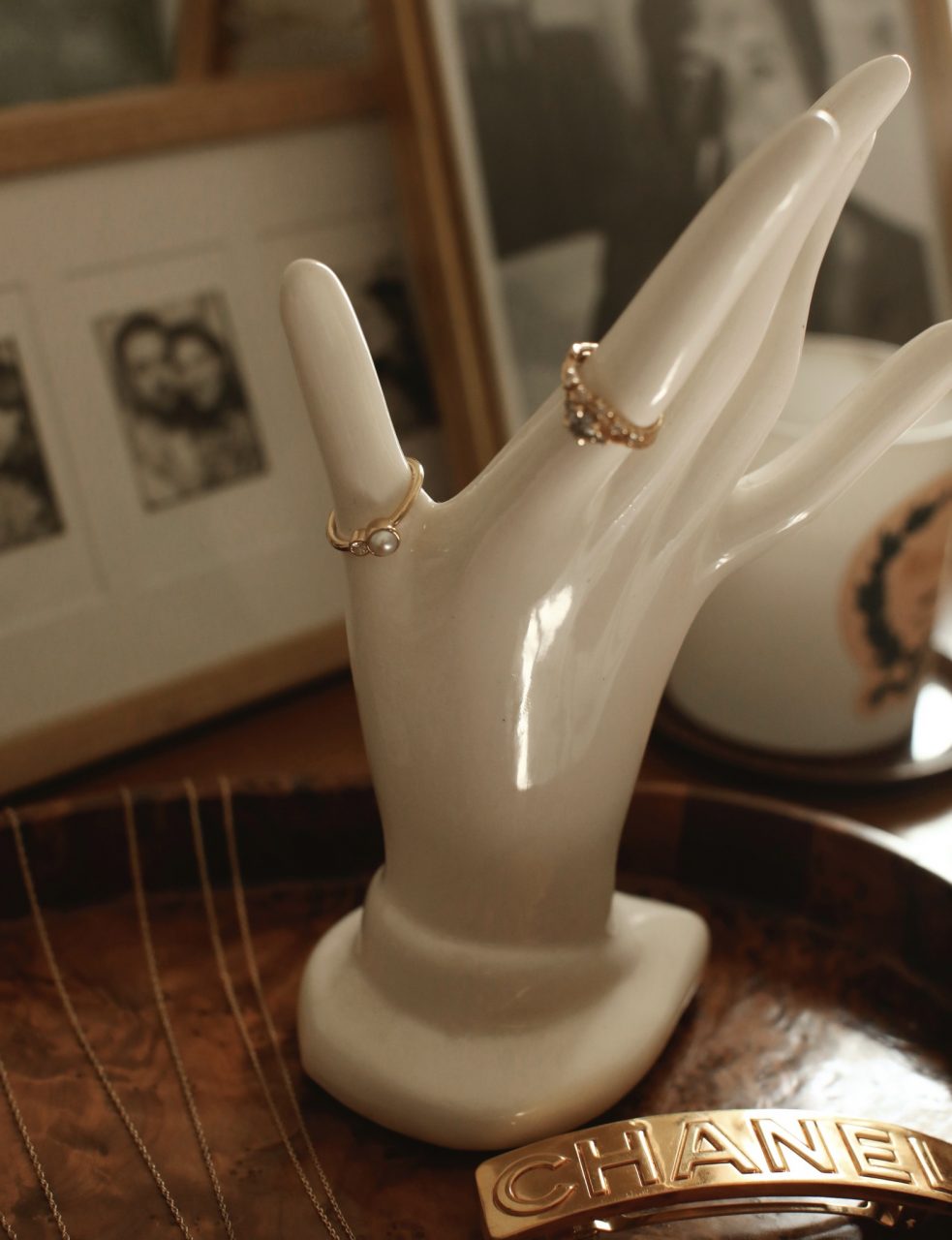 Okay, I know I titled this post 'Everyday Jewelry' but I lied, some of the jewelry I chose to feature here isn't what I reach for on the daily, but hey, I'm human, and I mostly wanted to share some fun rings (and brands) with you that I wear semi-frequently. That still counts, right?
First is this pearl ring from MarrowFine and it's a goodieeee. I wear a MarrowFine ring most days (it's my first wedding anniversary ring and I stack it with my wedding band and engagement ring) but this one is so fun too. I wear it on my pointer finger mostly and just really love the unique design.
Next are these two rings from Chupi that look beautiful together; and in alternate universe these would be my engagement ring + wedding band respectively because I love the way they pair together. This Love is All ring was a present from Chupi herself (!!!) when I was in Dublin and I fell in love with the way the stone reminded me of a misty view of the ocean, viewed from the cliffs along the coast of Ireland. The Crown of Sky ring was a Christmas present that feels so ethereal and magical (meant to look like its made of golden twigs), and the two of them paired together are just absolute showstoppers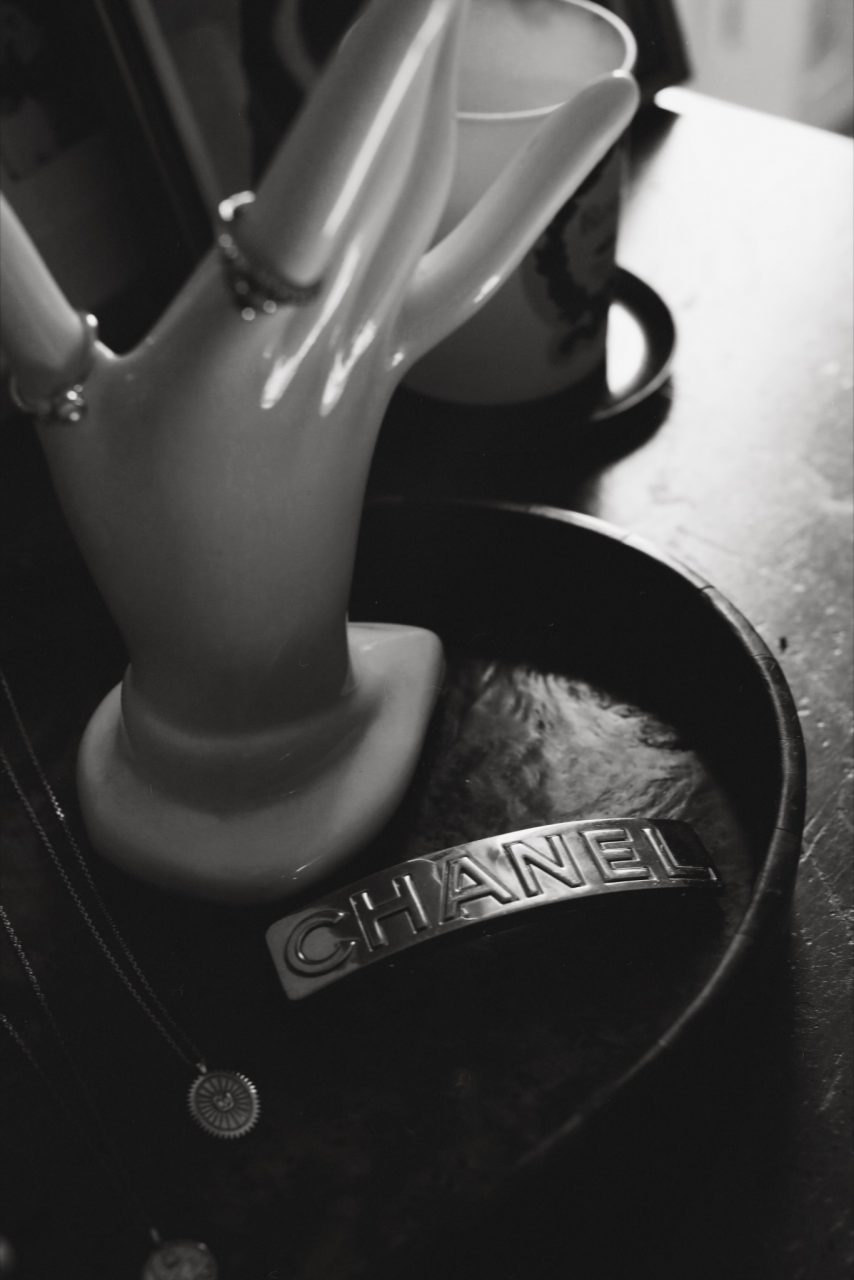 And since you've already forgiven me for featuring semi-regularly-worn-jewelry in this post, I'm feeling pretty confident that you'll be okay with me including a piece that isn't technically jewelry but is still quite fun – this vintage Chanel hairclip.
Mine is from my absolute favorite source for vintage Chanel pieces, Moonstone Vintage (I have a whole blog post dedicated to my favorites on their site being written right now) and it is a piece I love to put on before I leave the house. I've worn it for dressy occasions and to weddings, but I really mostly love to wear it with a simple jeans and a blouse look. It elevates everything, it stays in securely (yesss) and is one of my most beloved vintage pieces. I'm not able to directly link this style, but here are two options (one, two) that MSV has that you may also love.