Last week I shared the first look I shot (during my whirlwind one hour private experience) at The Met museum, plus the inspiration behind it. In a fit of madness, I decided to shoot an additional look with a completely different reference, just to make things nice and complicated for myself. All joking aside, it was a once-in-a-lifetime experience and one that I wanted to make the most of, so I really felt inspired to go for it.
So while the first look was planted firmly in France in the 1960s, the second look is in the fictional location of Pemberley, sometime in the Georgian era. That's right, dear reader; I had my Pride & Prejudice moment, and it was everything I'd ever hoped for.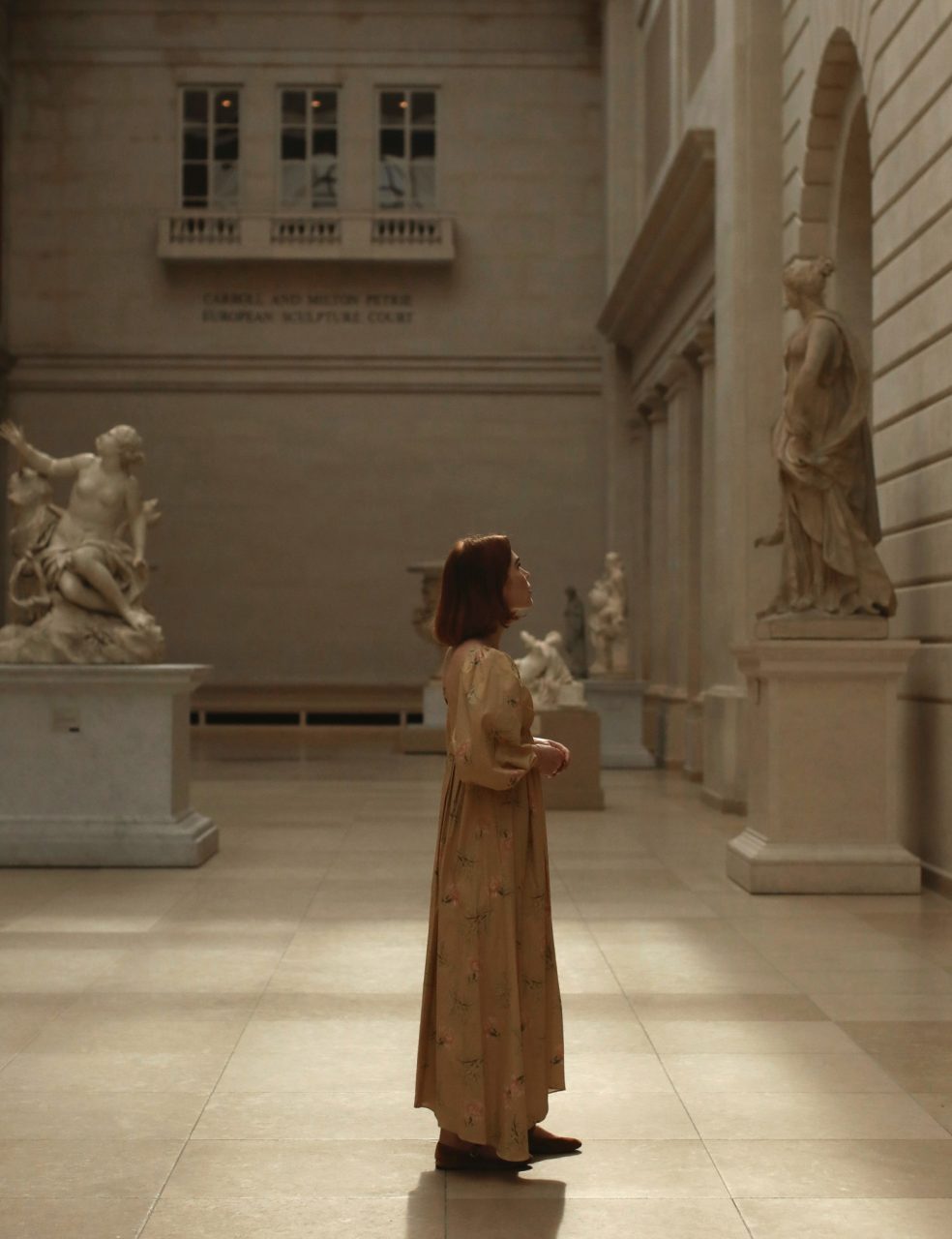 Like all girls raised in the 90s on a steady diet of costume dramas and film scores and opera played on the radio (thanks mom), Pride & Prejudice is the ultimate comfort movie for me. Specifically the 2005 version, although please note that I do so love the 90s BBC series. But as I was a teenager when the Keira Knightly film came out, saw it in theaters multiple times, and just generally filled with teen angst, it will always hold a special place for me.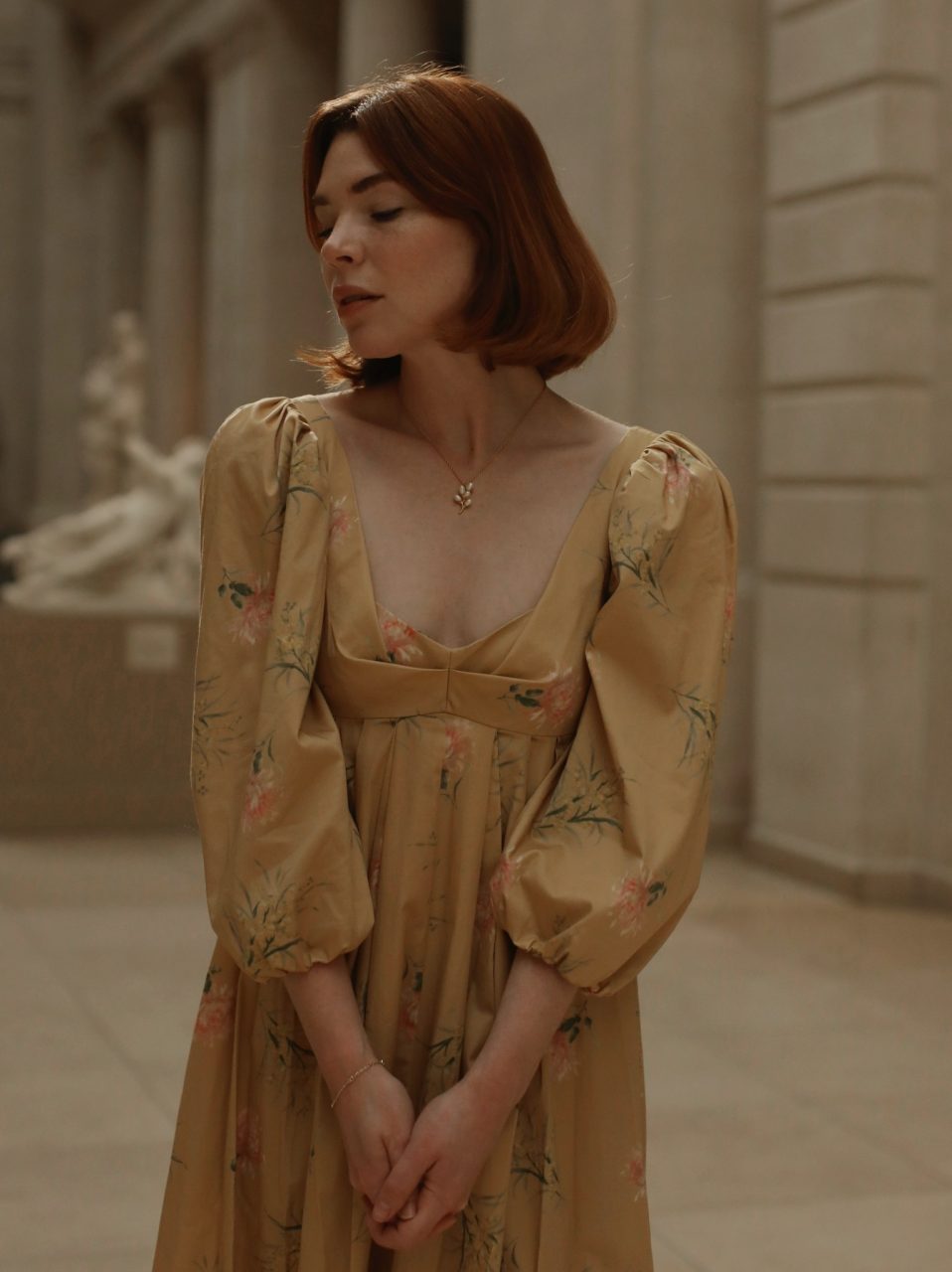 And one of the scenes I have always loved is when Lizzie visits Pemberley, the home of Mr. Darcy, certain that he is away for the season. She peruses the halls in peace, enamored with the statues and busts (plus a certain bust of Mr. Darcy, of course), and slowly falls in love with the place that she will one day call home – before finding out that he is in fact at home, resulting in the single greatest hand holding scene of all time. Spoiler alert I suppose, but as you've had over 200 years to read the book, that's on you I'm afraid. It's one of the images I think of whenever I'm in a museum, and The Met certainly has that air of quiet peace, particularly when you have the chance to visit it alone
And so I donned this Rebecca Taylor gown and beautiful necklace played the part I've always wanted to. How did I do?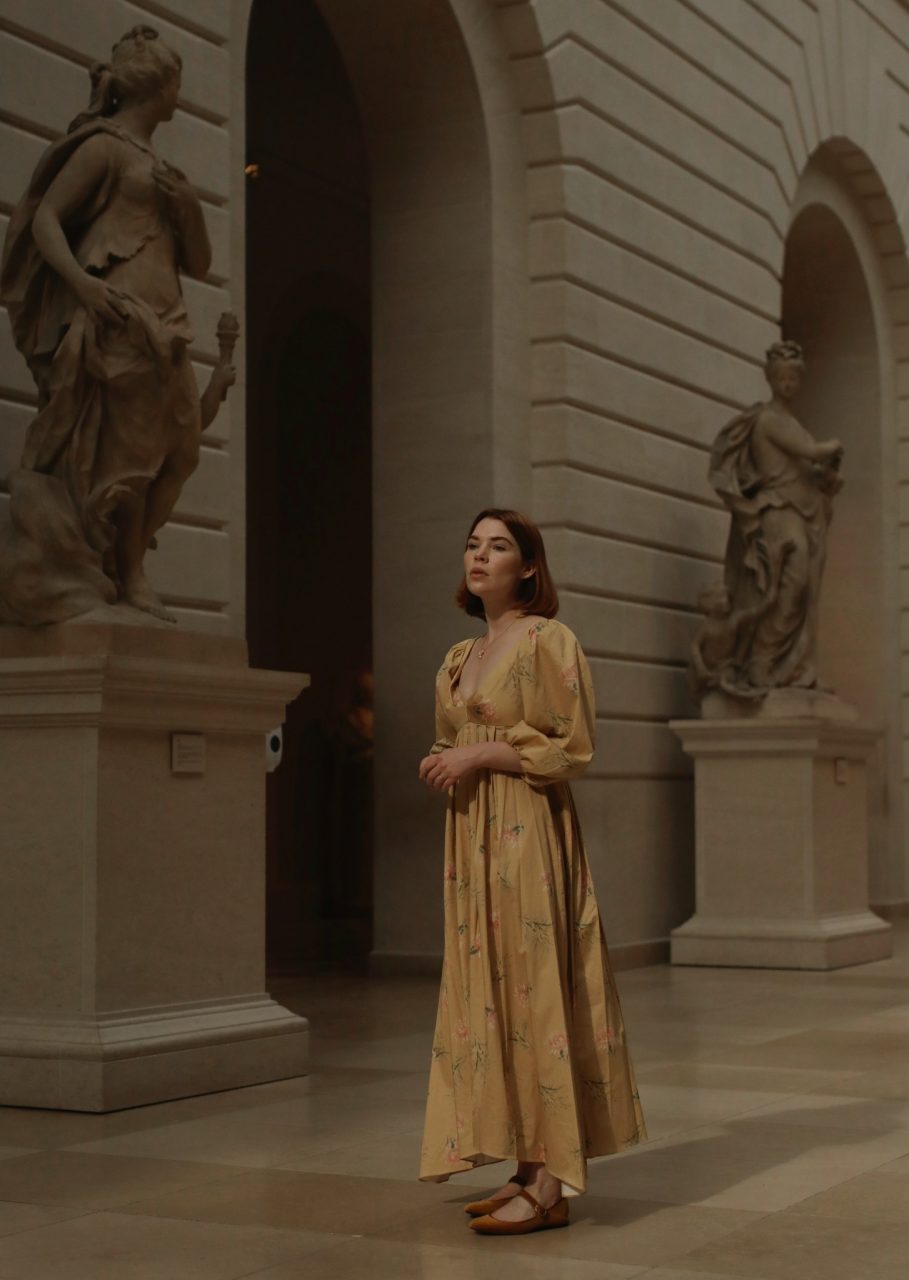 Outfit Details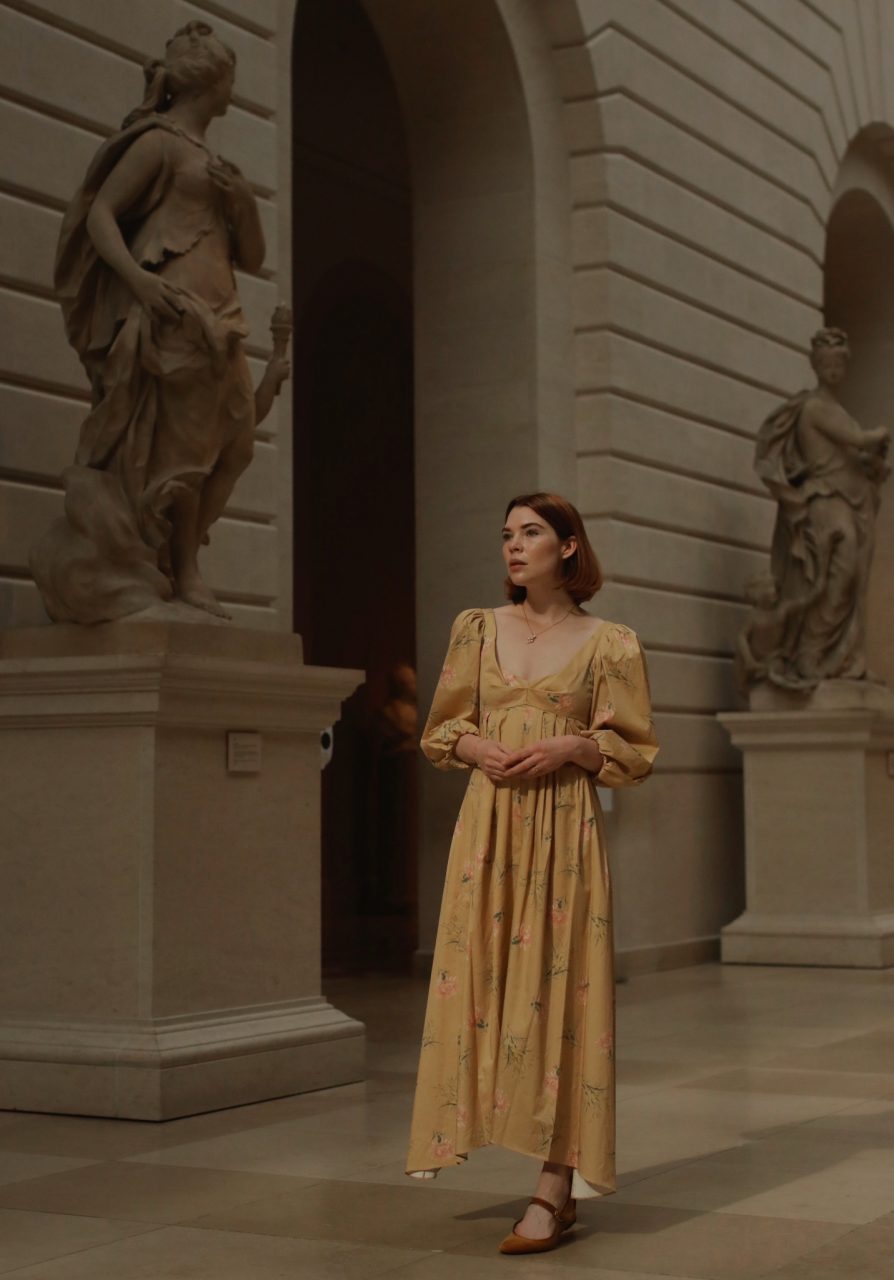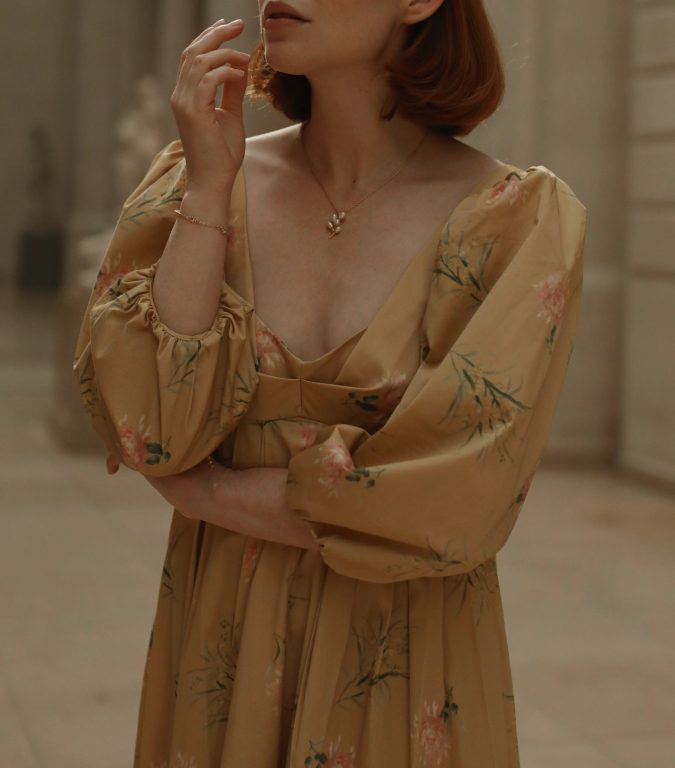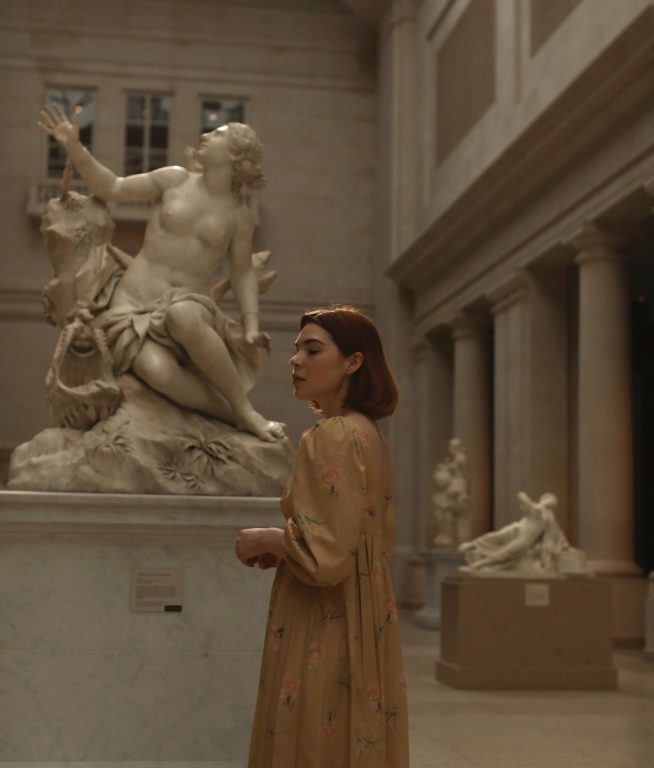 A special thank you to the kind folks at The Met Museum and Store for allowing me to play.