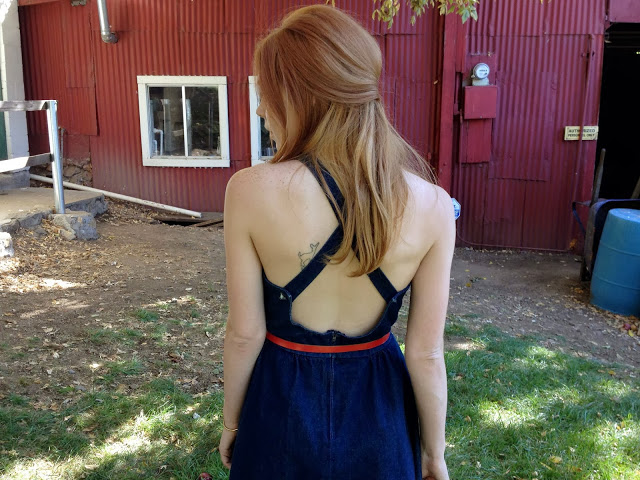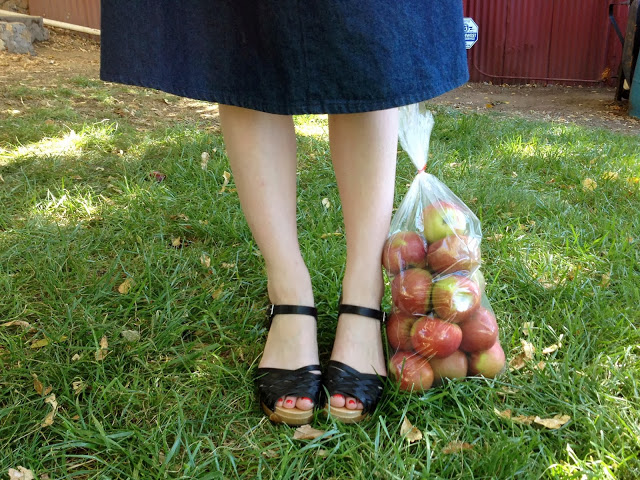 Last weekend my boyfriend and I decided to go apple picking in Oak Glen. It's a small town nestled right in the foothills of the San Bernardino mountains, so it was a nice scenery change. The weather was a bit cooler, the trees were already turning, and it was so much quieter than LA. Sort of. The whole area was decidedly tourist-y, so it was a bit crowded. We had originally planned on picking our own apples, but upon arrival we realized that wasn't going to be likely. They had bags of freshly picked apples to purchase, and while I was disappointed I didn't get to pick them, I still needed them for the pie I was going to bake.
There were so many varieties of apples to choose from, but in the end, I went with a classic Braeburn apple for my pie. I had no idea how many apples I'd need, but once I got baking, I realized I had WAY too many apples. I only needed 5 for the pie, so I still have about a million apples left. C'est la vie, I'm just going to have to make another pie tonight.
In other news, I need a new camera! Almost all the photos in this post are from my iPhone. My old point and shoot camera refuses to focus most of the time, and turns out poor quality photos. I'd love some crystal clear images to work with, but alas, no luck. Do any of you have any recommendations for a simple point and shoot camera that won't break the bank? I'm hoping to spend under $300, but I realize that may be asking a lot. Any ideas? Help, readers!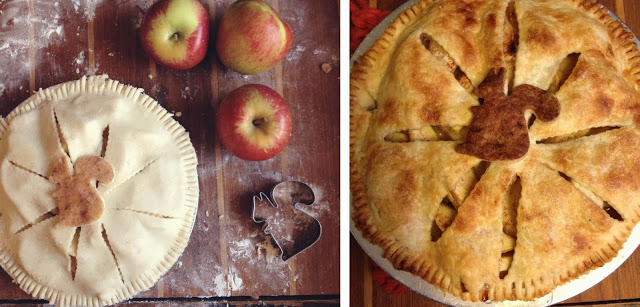 vintage denim dress / vintage belt / swedish hasbeens braided sky highs