Oh Vestiaire Co, how I love thee. They specialize in pre-loved designer pieces. Pretty much my holy grail – because I love finding gems online, I love finding designer pieces and not paying full price, and I love the thrill of the hunt. Which is how I scored on this Bella Freud knit and these velvet (that's right, VELVET) Chanel flats. If you don't know about Vestiaire Co yet, you're definitely gonna want to read on for the deets.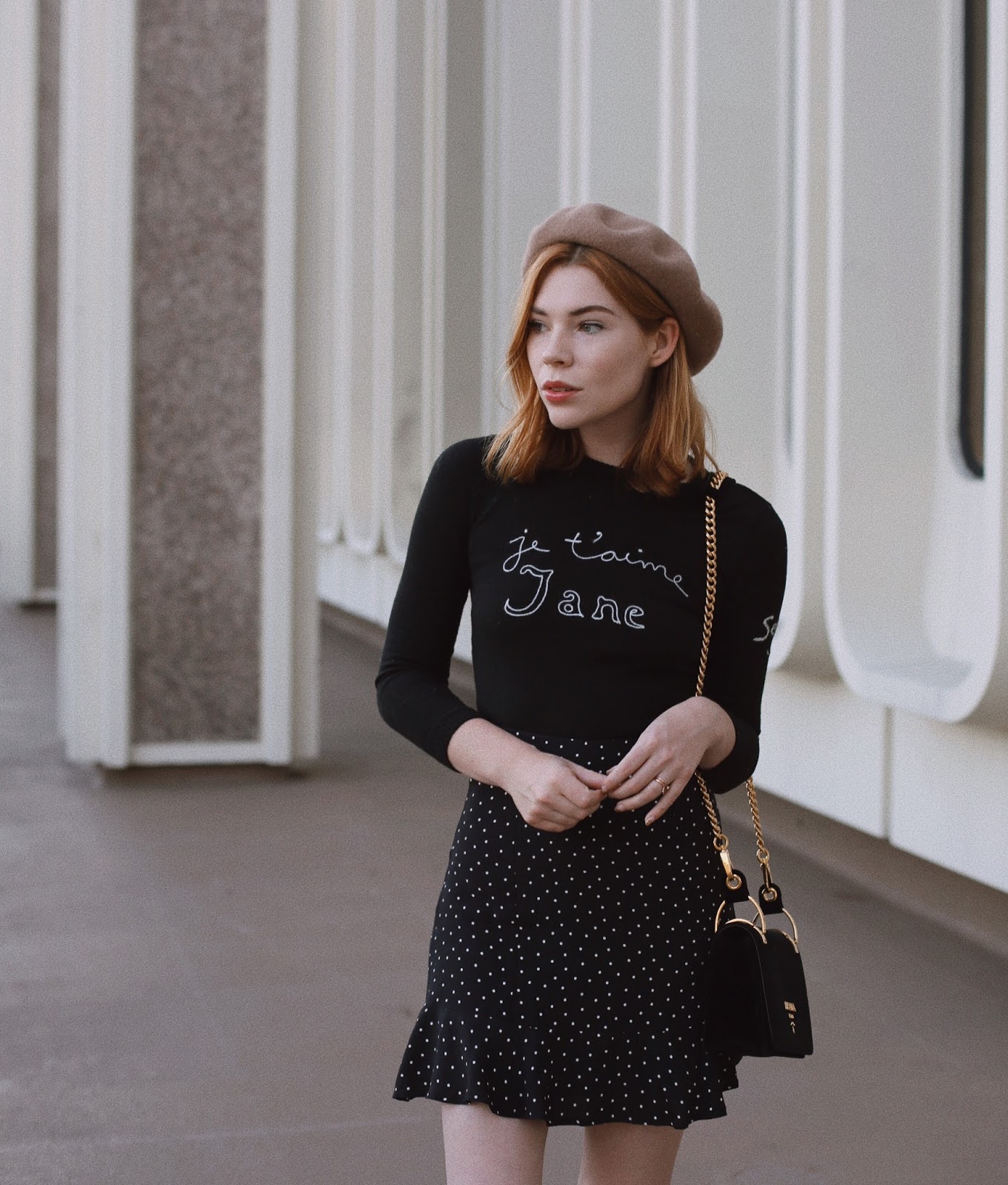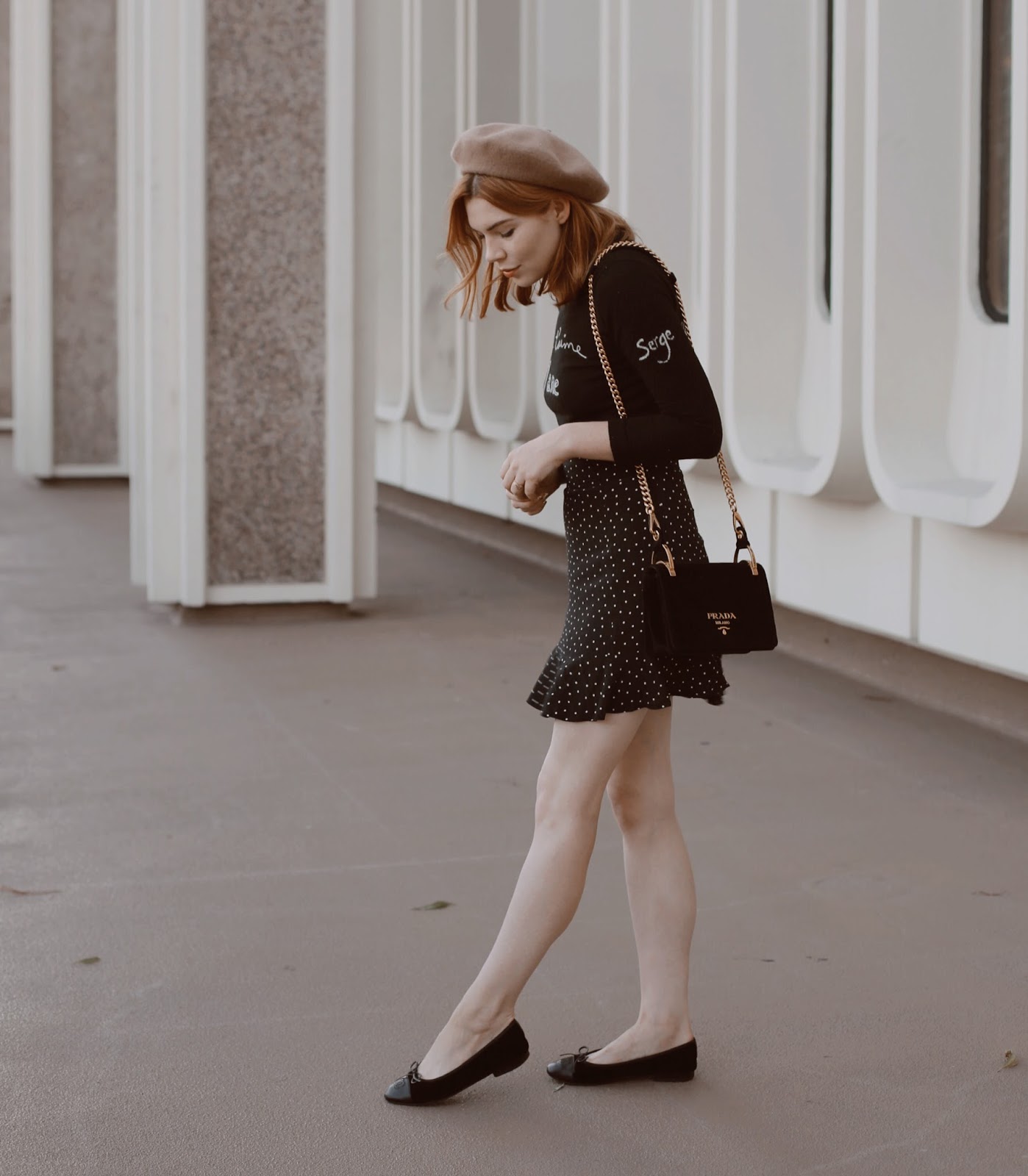 By now, you guys know I have a real soft-spot for finding pre-loved gems. Especially if it's a designer piece. I've been hooked on the shop (and app) for Vestiaire Collective since hearing about it at a blogger brunch last Summer. It combines my love of online hunting and my love of luxury pieces into the perfect shopping site – plus the app means I can be combing their selection on the go.
They carry brands like Chanel, Gucci, YSL, Celine, Prada – all of which you can shop pre-owned and directly from the closets of stylish women from all over the world. I was shopping on the site just last week and found this Bella Freud sweater (that I had always wanted) and these velvet Chanel flats via two different sellers in Paris. I took the plunge, placed the order, and both pieces arrived this week at the same time. I'm in love.
Purchasing pre-loved designer pieces online can often mean that you aren't sure about authenticity. It's definitely happened to me before, but with Vestiaire Co. every item is thoroughly checked for both quality and authenticity before it is shipped to the you. They check the pieces themselves, and no other competing marketplace holds its products to such high standards which is why I'm hooked.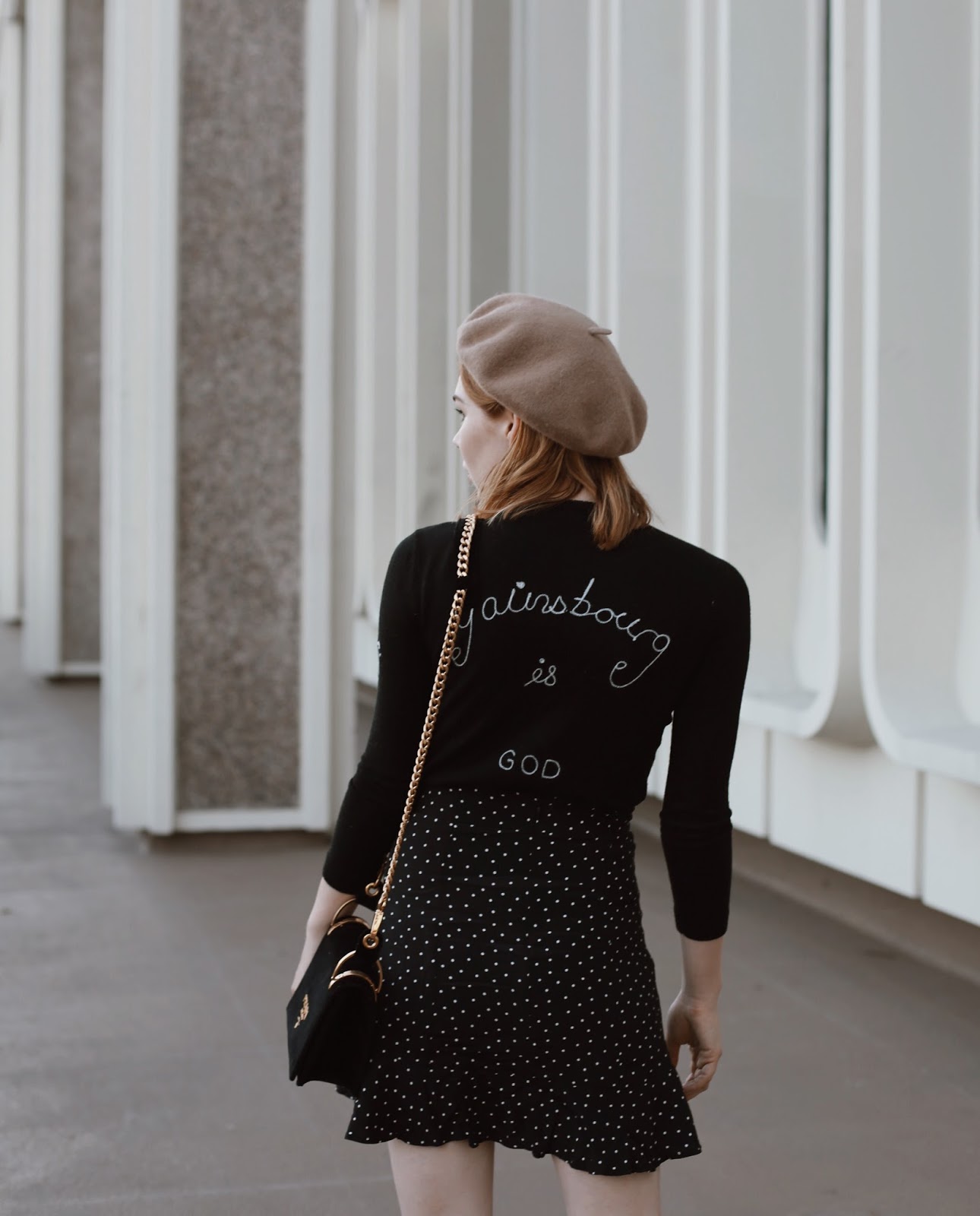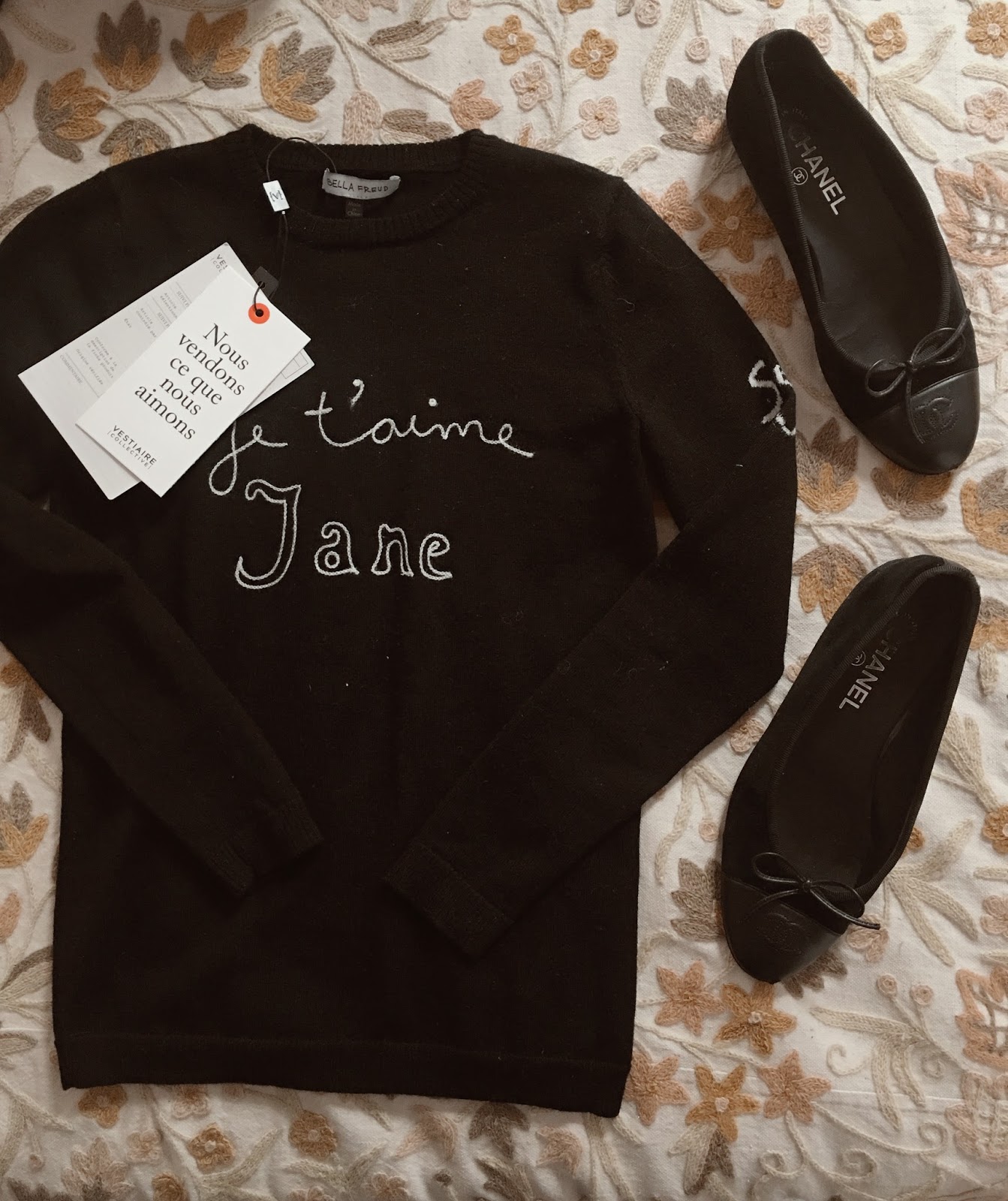 Bella Freud Knit / Velvet Chanel Flats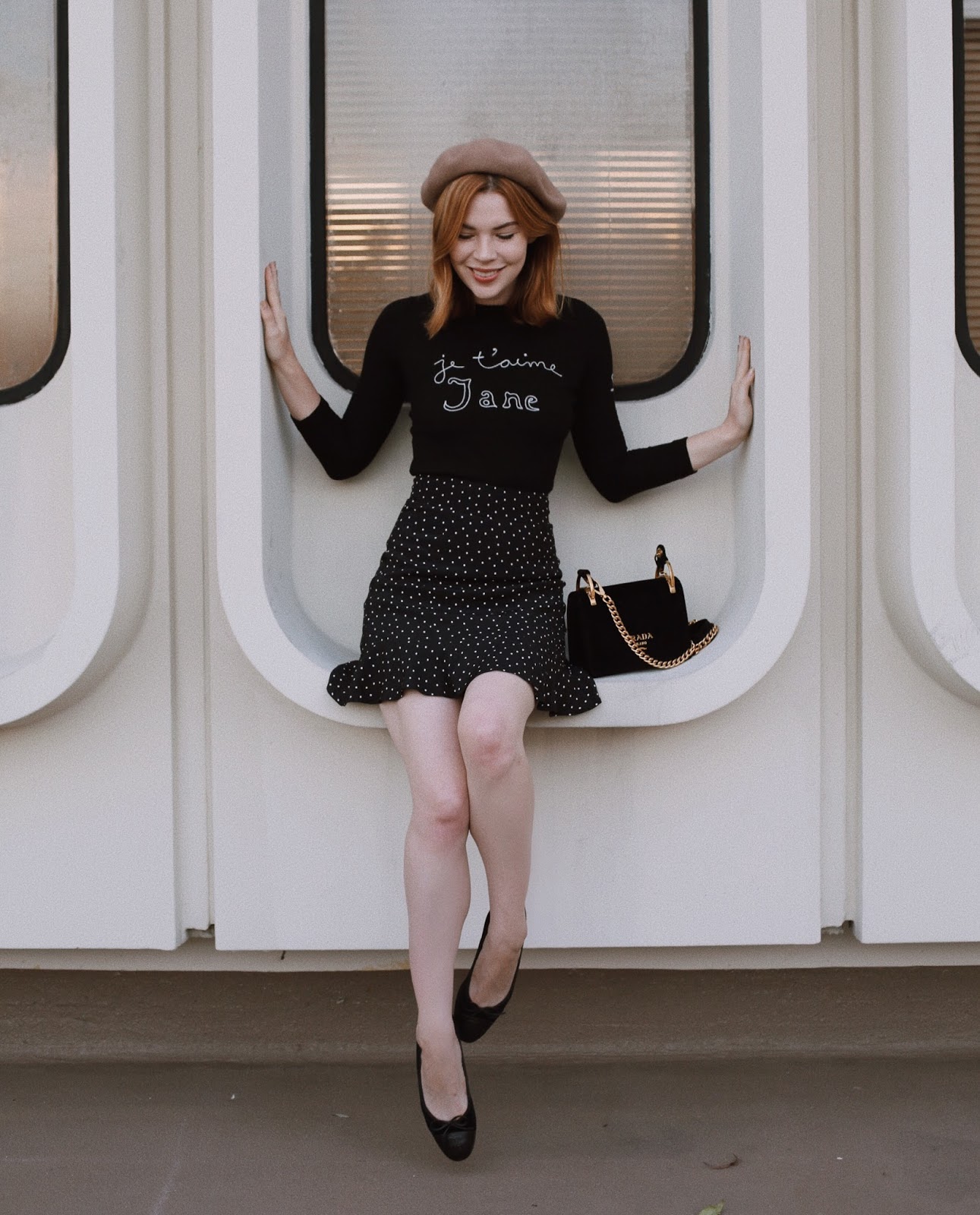 Products sent c/o Vestiaire Co. All opinions expressed are my own.