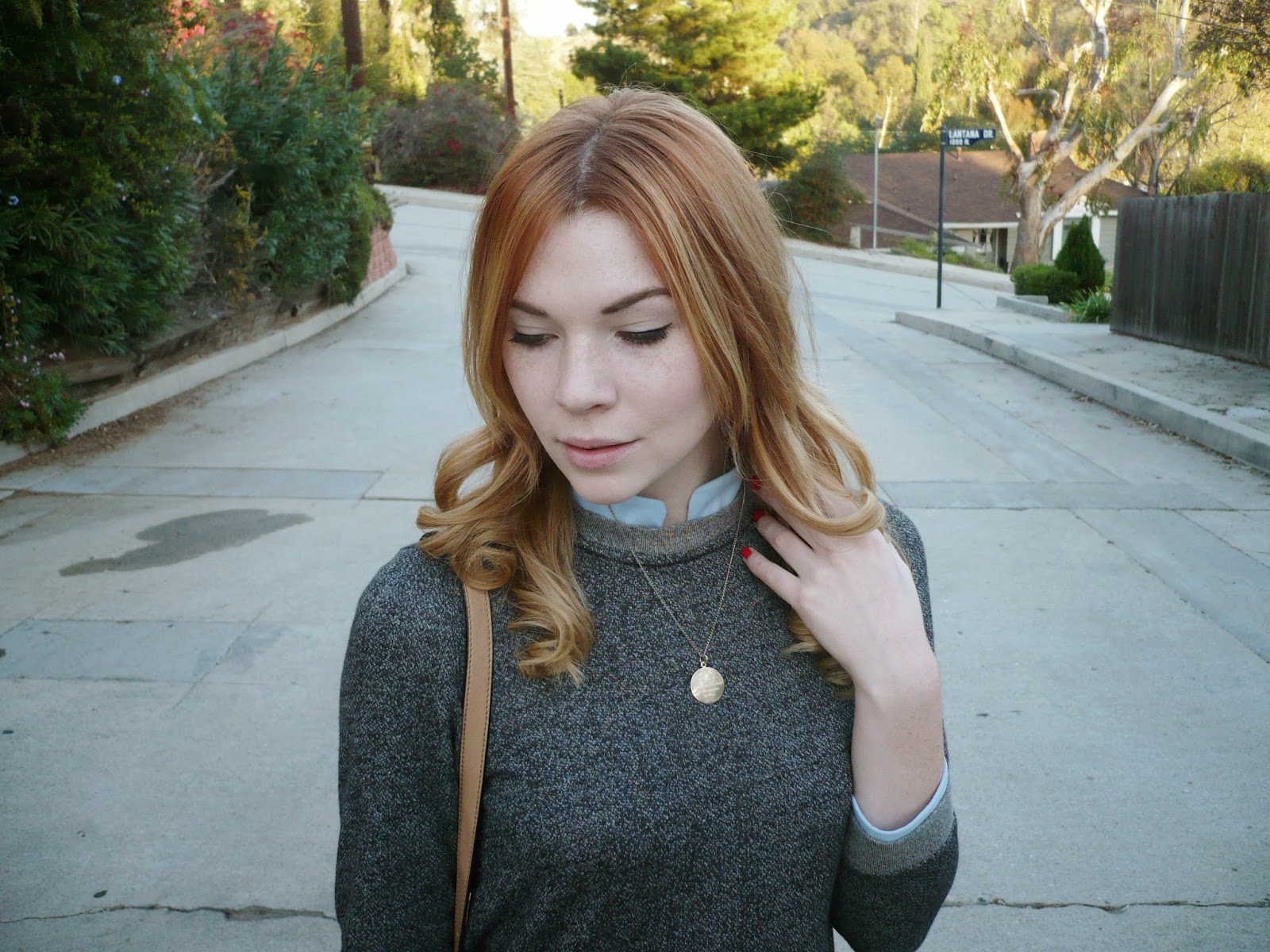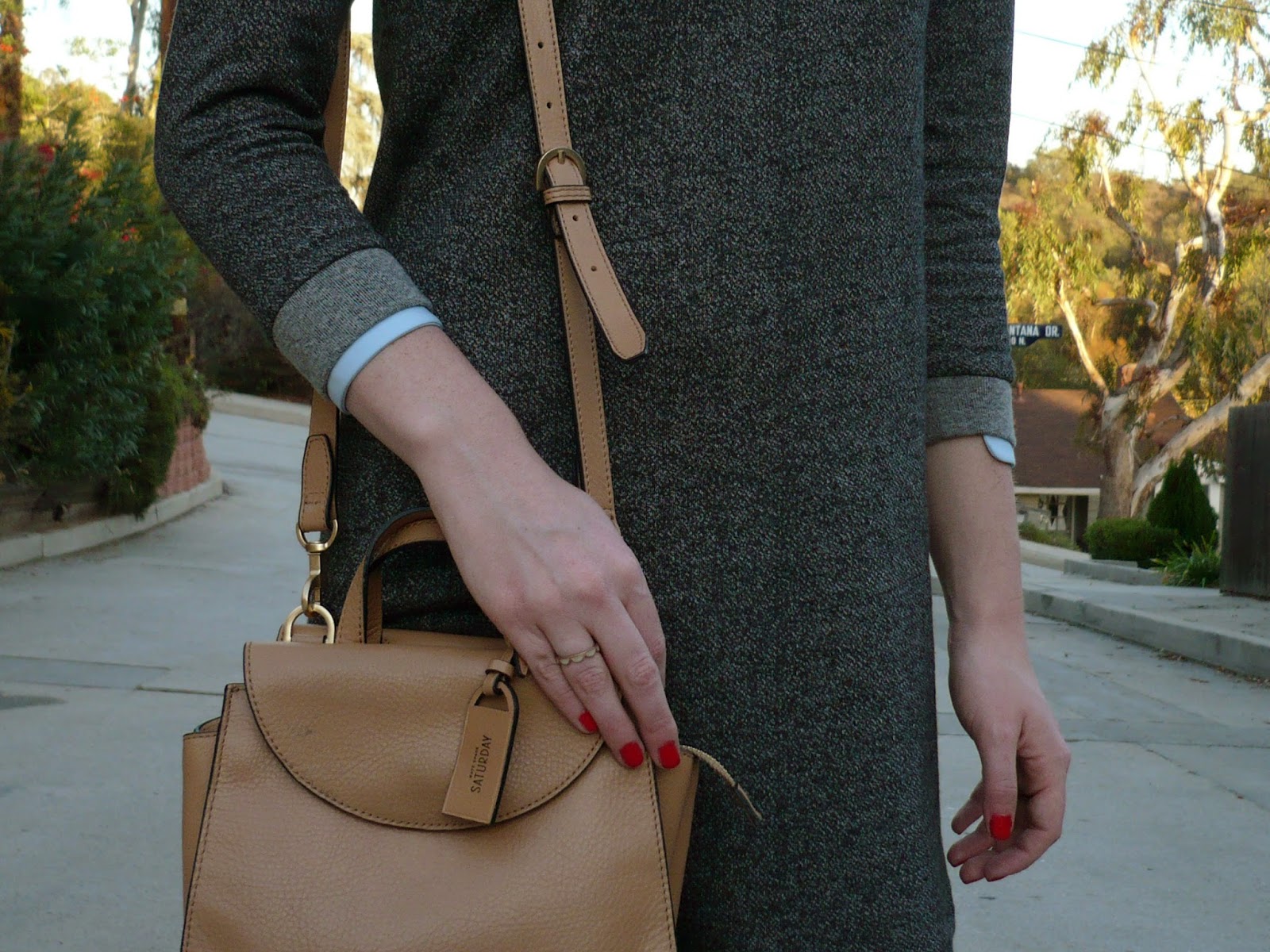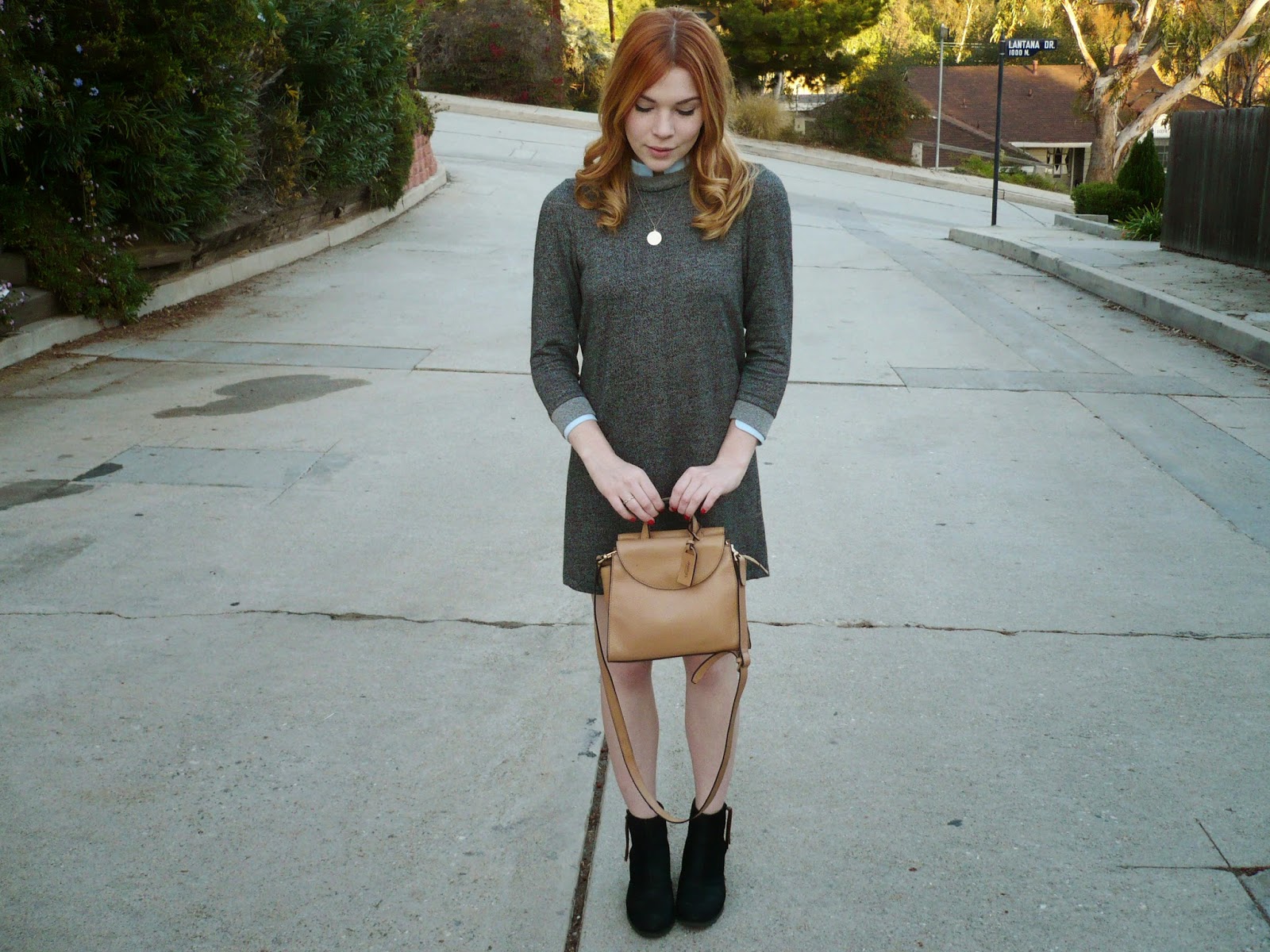 It's been a tough adjustment with my new job to still find time for blogging. Working 9-5 means missing most of the daylight I need for blog photos, so you'll have to forgive my absence as of late. I think I'm starting to find what schedule works for me, and being able to rush home to claim some daylight has been interesting thus far. Having Eric help me take the photos and being available has been so great. I owe him big time.
My job as of late has involved a lot of going to Downtown LA to scour the shops for clothing for our e-commerce site (PYLO.com – coming soon!). That means dressing for comfort without looking like a slob. A challenge for me – since I'm all about impractical shoes and dresses or sweatpants. No middle ground. Until now! This dress is by my new favorite New York based label – Loup. It's that happy medium between being girly and wearing sweatpants – a sweat-shirt dress with a built in collar and cuffs. It's seriously become my new absolute favorite go-to piece. I predict everyone I know will get sick of me wearing it, and I also predict that I won't care. I love it, deal with it.
If you haven't heard of Loup yet, get ready, because I'm sure you will. Their label is the epitome of a chic New York girl. Something that all west-coasters secretly long to be. The prices are great, and the quality is stunning. These are pieces you'll definitely keep coming back to. I for one am looking forward to throwing away all of my other clothes and replacing it with Loup. If my bank account cooperates.
I would keep writing, but Eric started cooking steaks for Valentine's day for us, so I gotta go gorge myself. The man can cook, and I can eat. Match made in heaven.
charlotte dress c/o LOUP / kate spade saturday mini a satchel / dolce vita jax booties