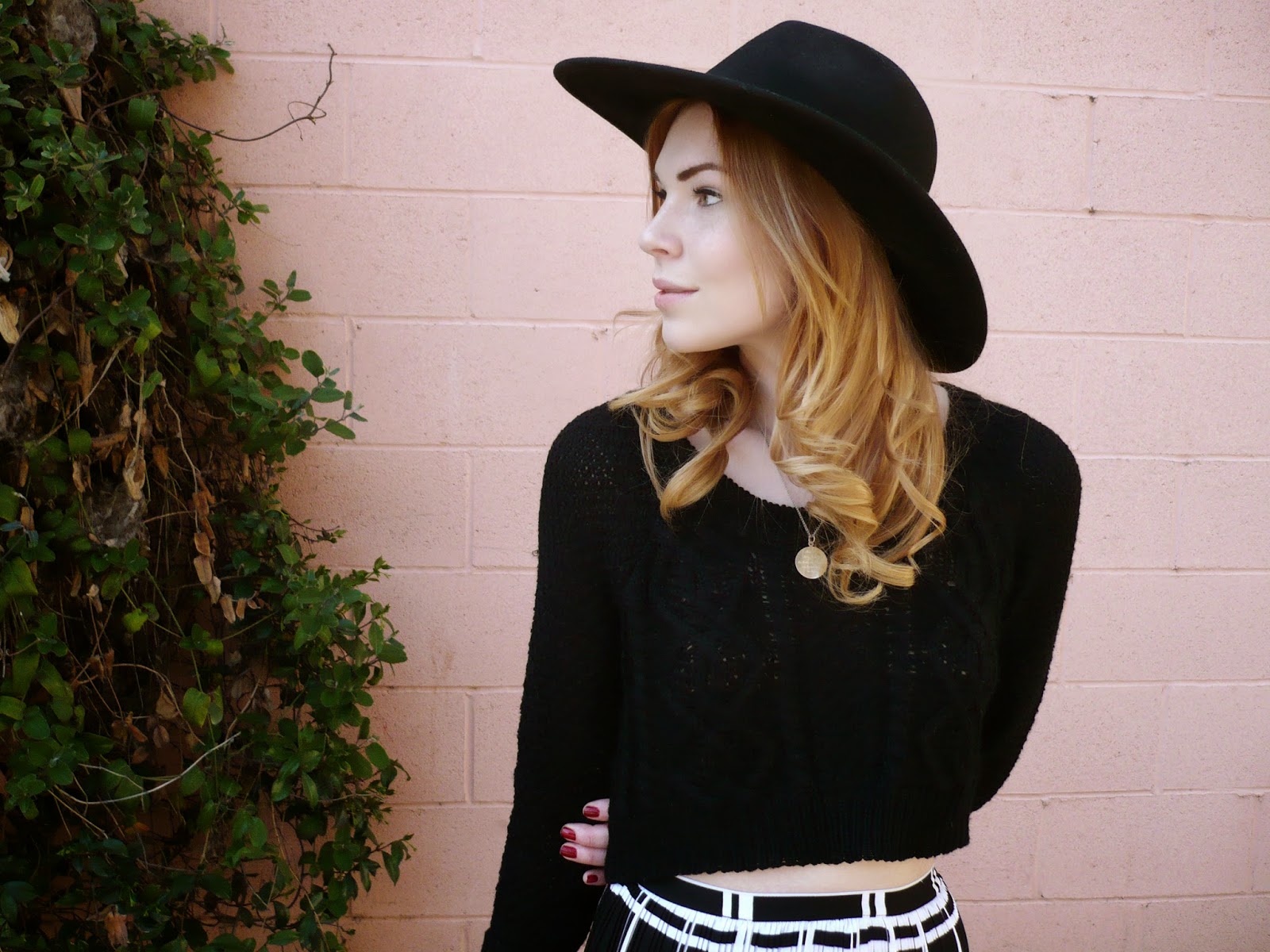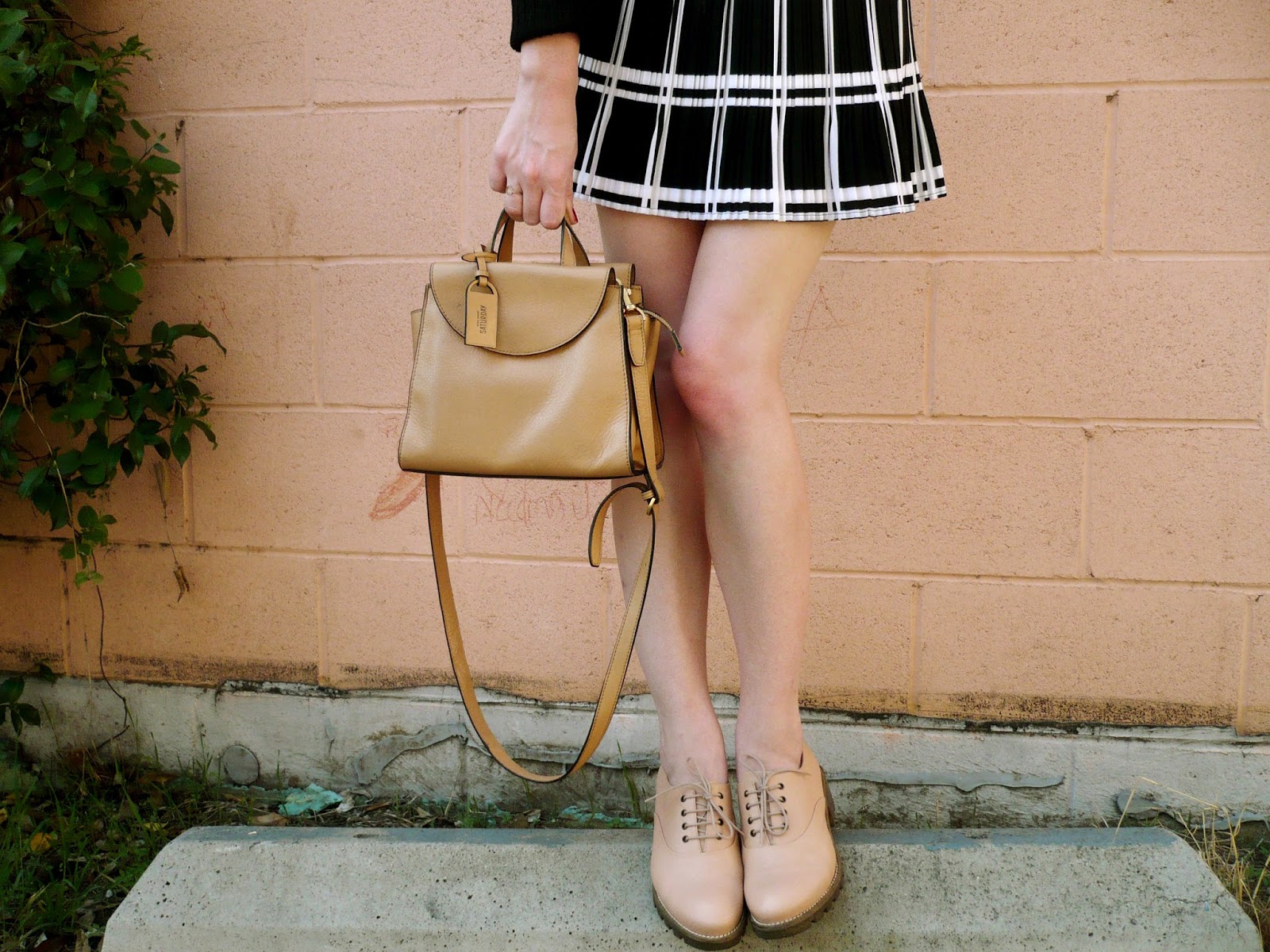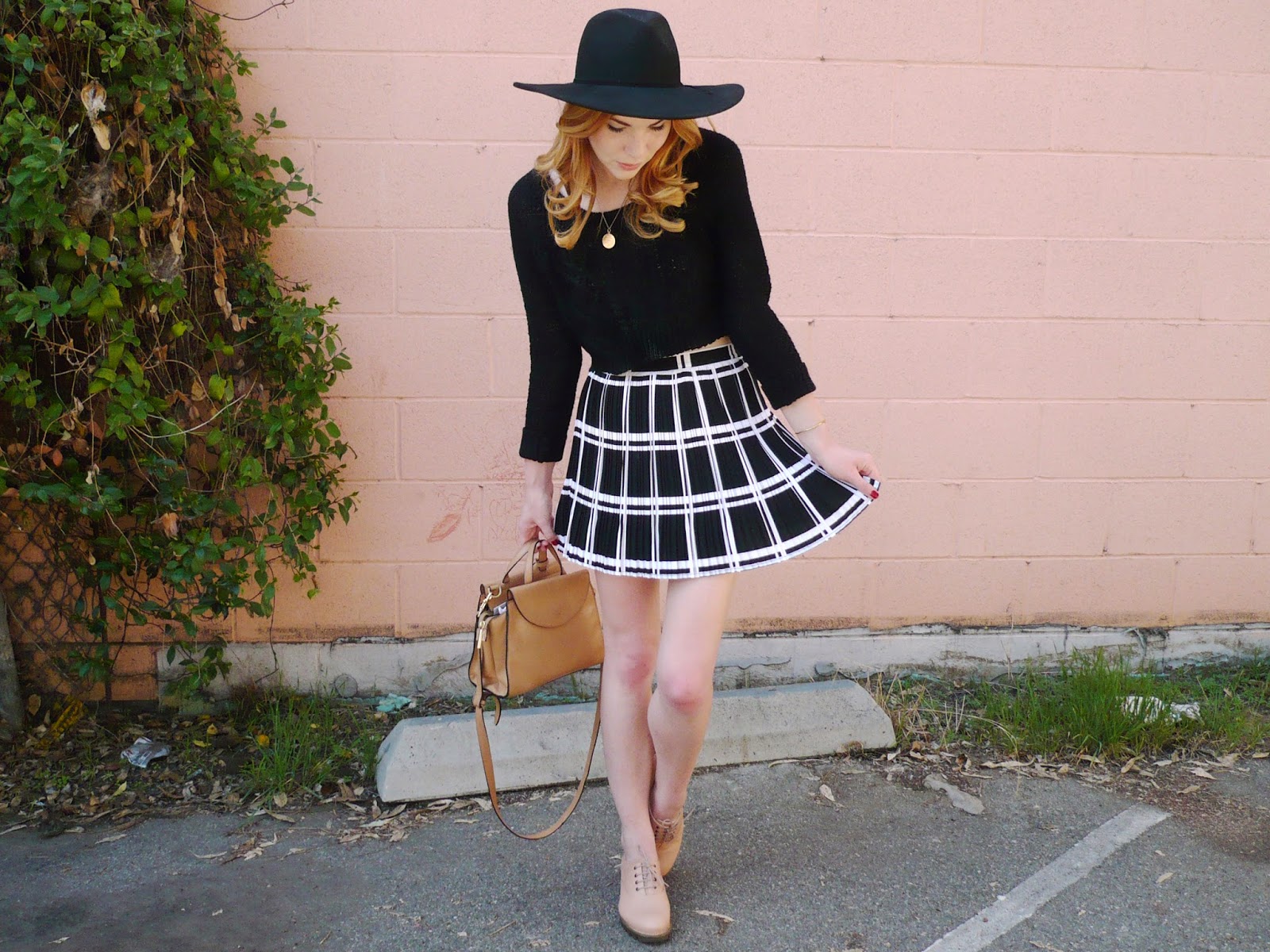 Just last weekend I got to plan the most amazing event. For any of you who follow me on Instagram, you know that I am in love with all things Brunch-related. I'm talking sleeping in, excessive mimosas, and sugary breakfasts. It's easily the most important meal of the week, in my opinion. So when I was asked to help plan a Brunch event for PYLO I was stoked. It was a lot of work, but fortunately my fellow blogger Jill (Little Black Boots) has a real knack for planning events. We invited bloggers from all over LA and OC to see a little preview of PYLO and have some mimosas.
It went so perfectly, and I couldn't have asked for a better time. The decorations turned out exactly as we hoped, and the loveliest ladies attended. For the event I decided to wear all PYLO clothing, including this skirt! It's my latest obsession, mostly because it has built-in shorts (hello being able to bend over!). I paired it with a soft knit and some MIISTA x UO leather oxfords I scored on extreme sale last week at Urban. The perfect Spring-transition outfit, done.
I know a lot of you have been asking about the fashion company I work for (PYLO) and I'm pleased to announce we are mere days away from launching! I can't say enough good things about the site. It looks amazing, and so many of the pieces turned out so cute. Including the shirt we made specifically for the event – a "Bitches Love Brunch" muscle tee! I'll keep you posted on when we launch, but definitely check out PYLO's Instagram for more updates.
PYLO cropped sweater / PYLO plaid skirt / MIISTA flats / Kate Spade Saturday Mini A Satchel / free people matador hat