One of my favorite things about NYFW is that it's always a chance for me to try out new styles. And since I'm usually the girl in denim, it felt all too appropriate to try my hand (leg?) at styling trousers instead. There's just something so chic about them, but with this cropped cut they still feel fun and not too serious. My other favorite thing about NYFW? Getting to break out my fall wardrobe.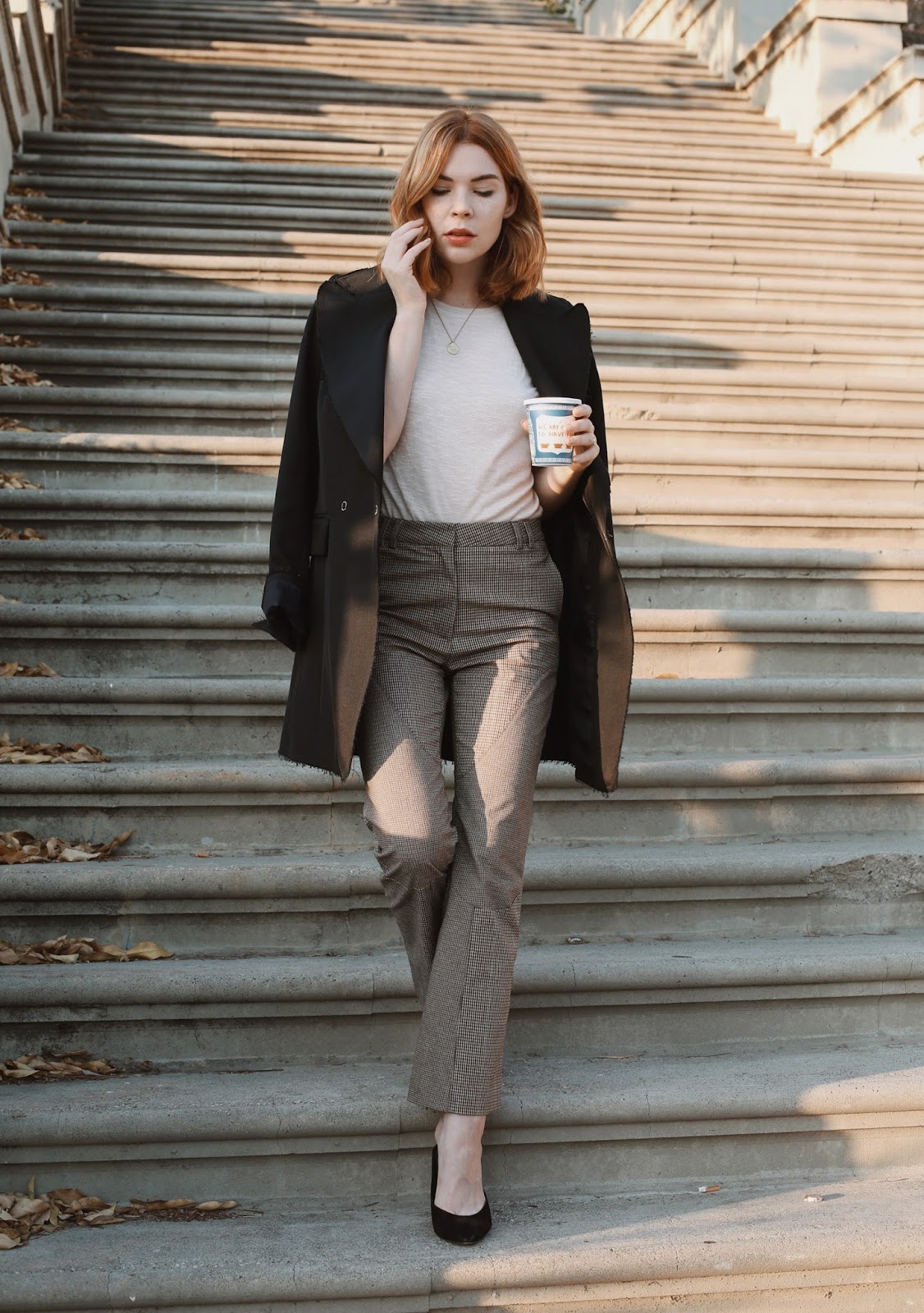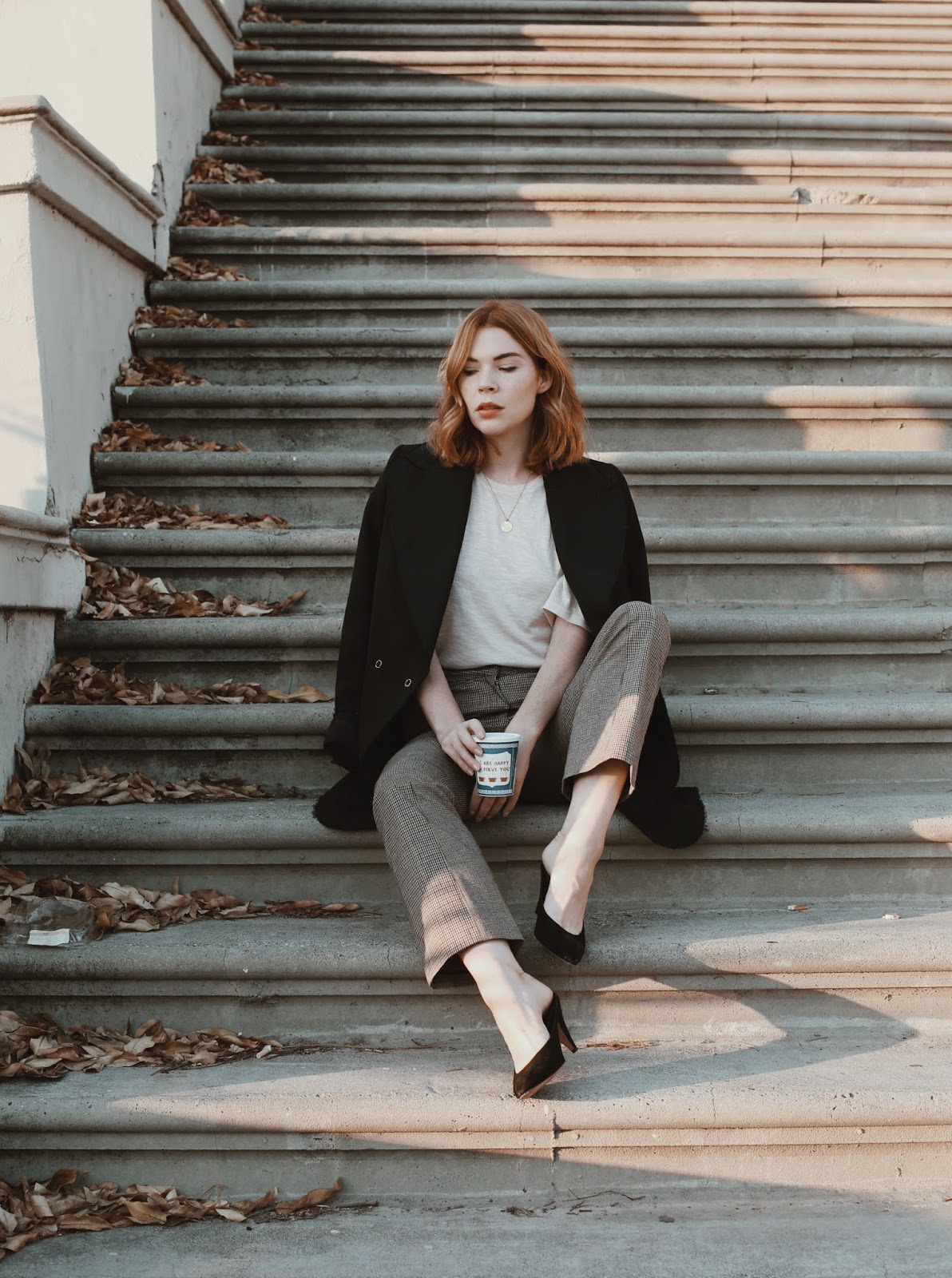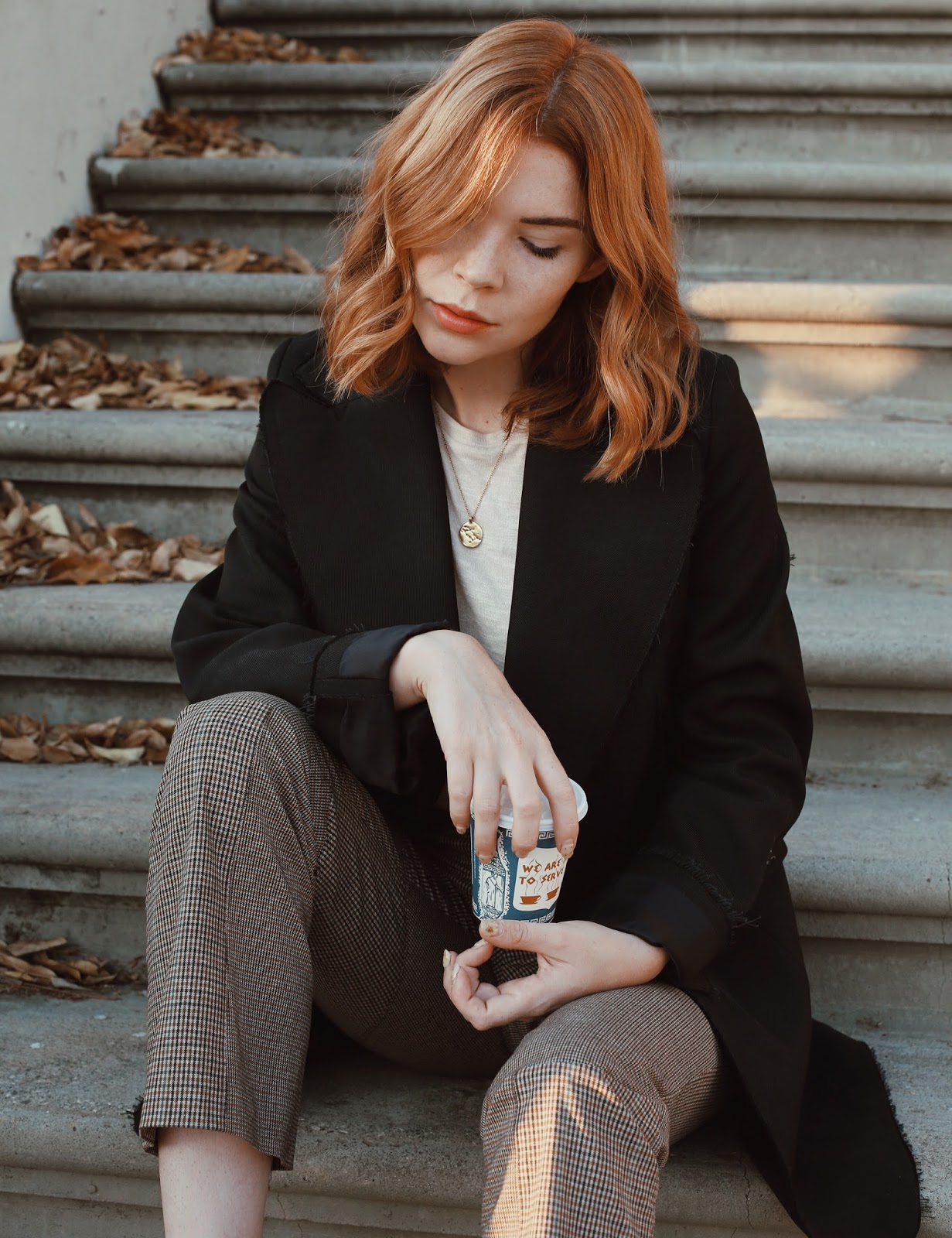 While it's still boiling hot in LA, the weather here in NY is decidedly more autumnal, and I'm loving it. It's been over a year since I was last here -which honestly feels like a lifetime. I love New York, and even though Fashion Week means endless running around, it's exhilarating. The leaves are just starting to change, the streets are packed with fashionable ladies and off-duty models, and there are so many opportunities to duck into cafes for a quick cappuccino. There's just so much to fall in love with.
And since it's my first day in NY for Fashion Week, I wanted to share this perfectly simple and chic look I put together with H&M from their new Studio collection. I absolutely love the new Studio Collection – it's inspired by New York City itself, so wearing it while I'm here makes perfect sense. To me it really embodies the wardrobe of the strong New York woman – tailored silhouettes, attention to detail, but still with a real sense of femininity. Plaid, wool, and structured shapes. Love.
I've been seeing plaid trousers everywhere lately, but this pair caught my eye for a few reasons. A kicky cropped hem, the different panels on the leg – they feel like the perfect combo of menswear in a feminine cut. I paired them with this navy coat (with lots of pockets for all the makeup touchups I'm doing in between meetings), a simple white tee, and mules.
An easy look that still looks put together. Win win. Be sure to shop the H&M Studio AW'17 collection on September 14th!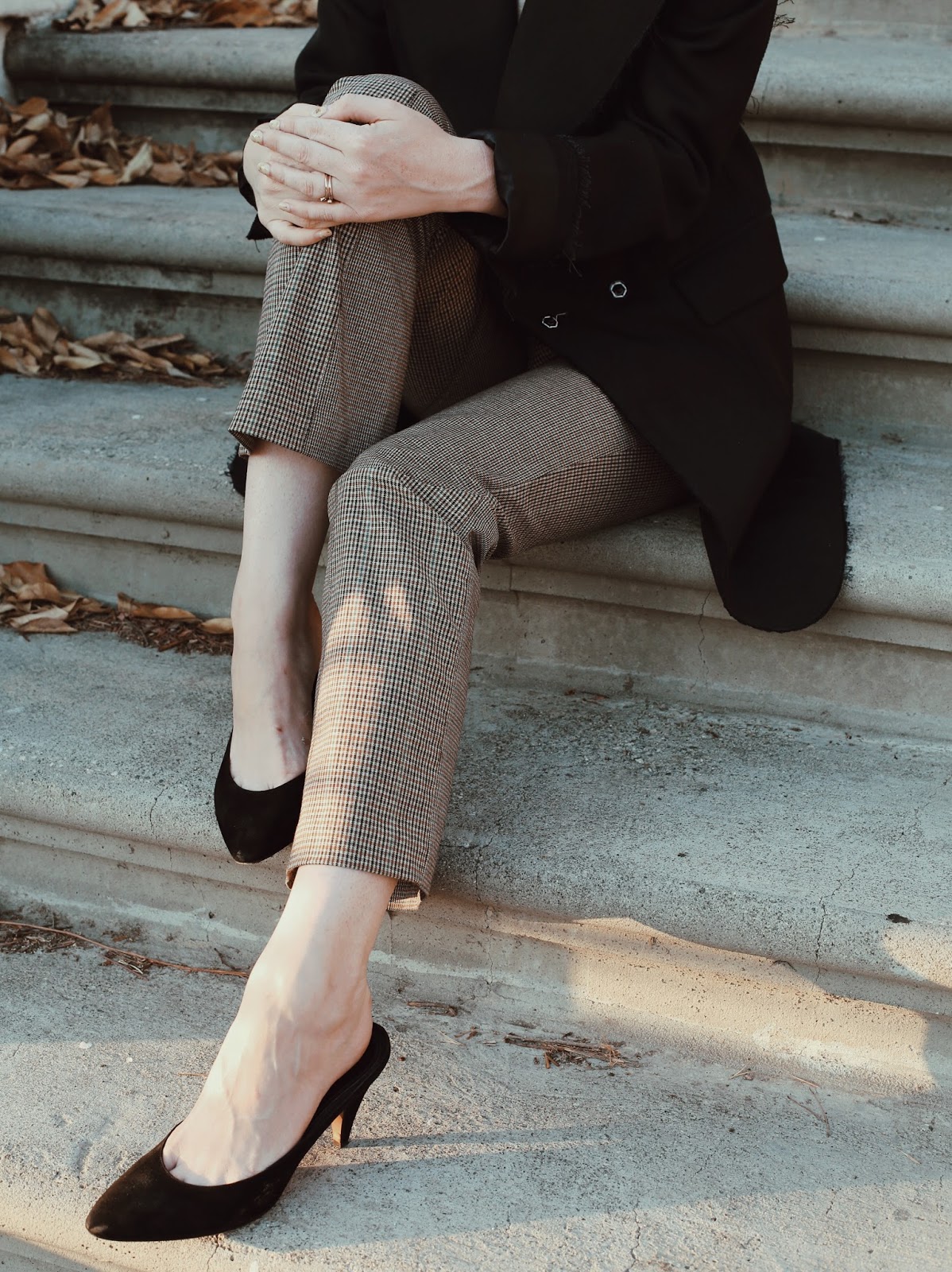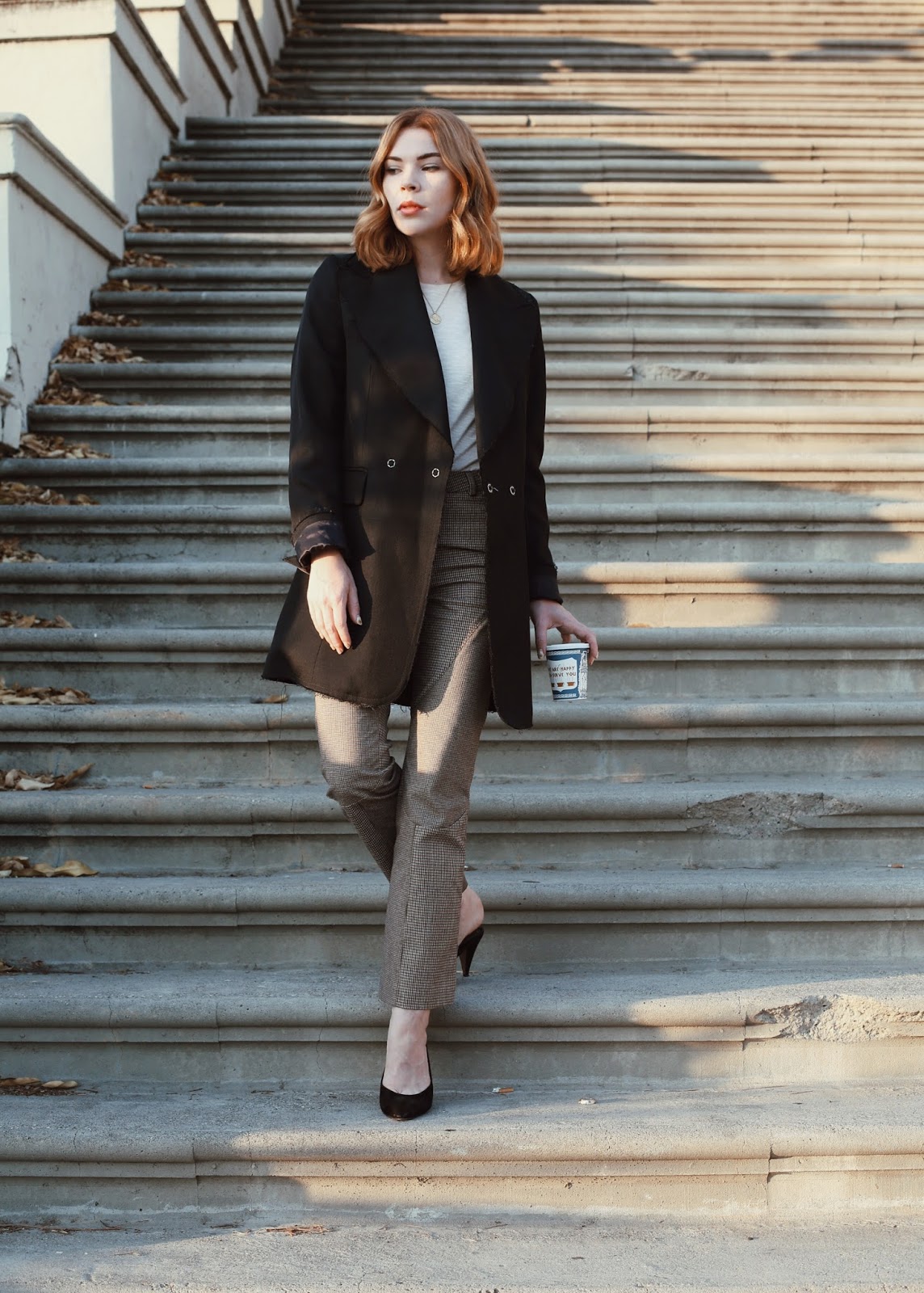 H&M Studio Coat + Trousers