I'm not much of a beauty-buff – there's about a million brands out there, and I've only tried a few. But, when I find something I like, I really REALLY like it. Today I'll be sharing some of my current favs – hope you like them too!
GLOSSIER
Before putting on makeup, it's important to focus on your skin. After all, it's your canvas, and having healthy skin can make all the difference in the world. Right now, I'm really loving GLOSSIER. Based out of New York, GLOSSIER is a skin care line created with the philosophy that less is more. They only offer a handful of products, but each one does double duty.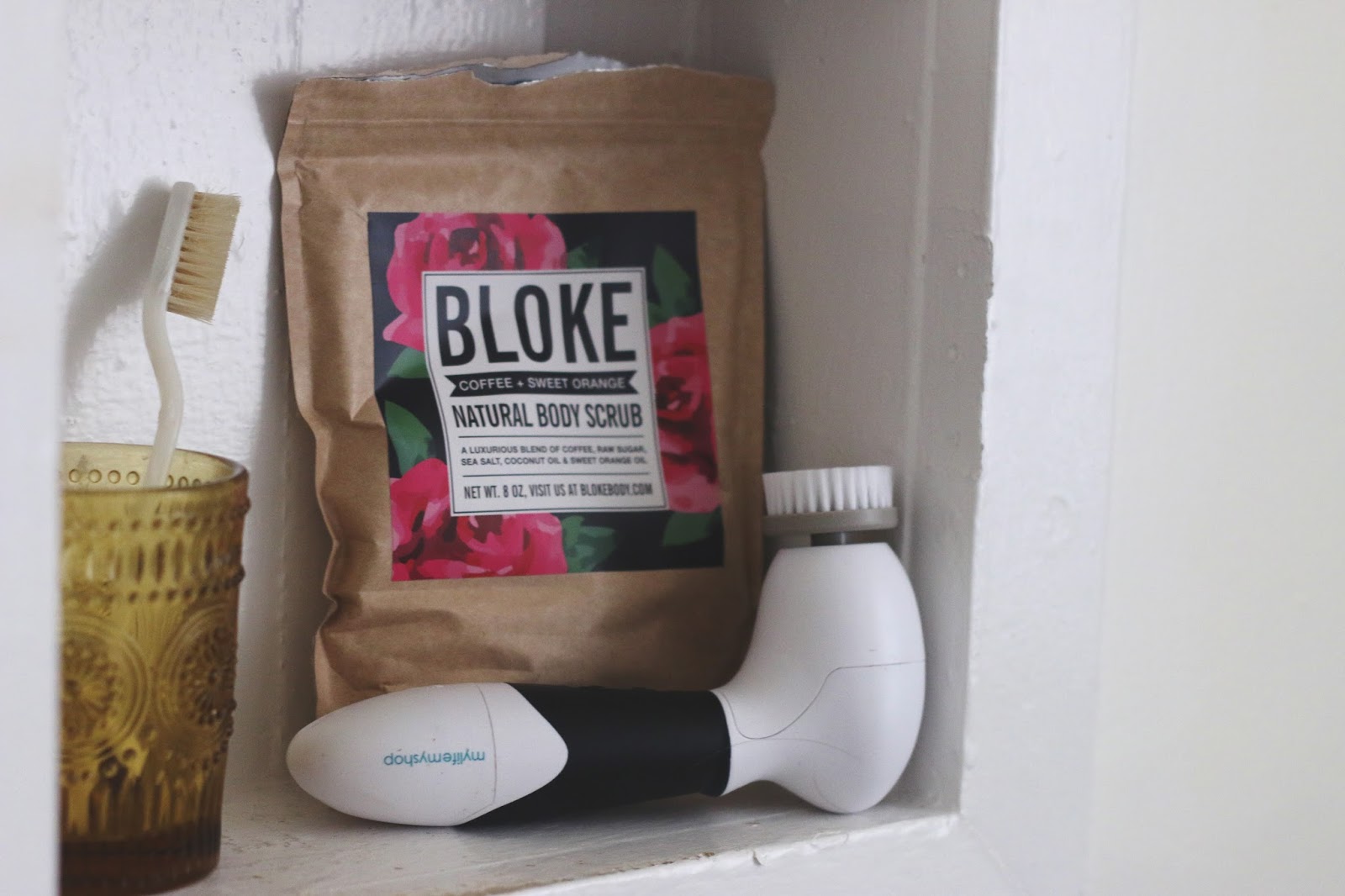 For instance, their moisturizing balm (brilliantly called Balm Dot Com) can be dabbed on dry skin anywhere on your face or body or – if you're feeling creative – mixed with lipstick to create a moisturizing lip stain. I'm especially in love with the Soothing Face Mist. It's made with rosewater, and is a super lightweight way to deliver moisture or revive makeup. Cause who doesn't need a mid-afternoon pick-me-up?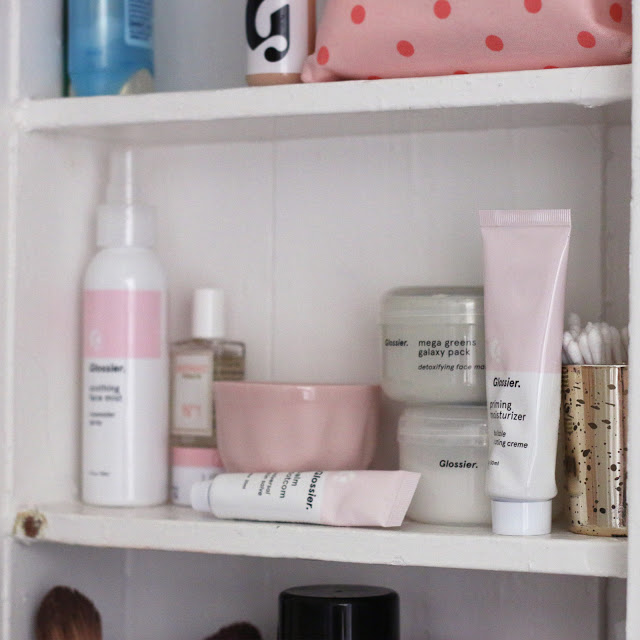 My other new-found obsession is scrubbing. That's right; scrubbing. I'd heard a lot about various coffee scrubs, so when I got to try this one from Vanity Planet I was super excited. Turns out, it's amazingggg. I use it on my legs – which tend to be a bit uneven in color – to really smooth them. Super into it, plus it smells amaaaazing. If you want to get your own, I actually have a coupon code for $10 off (!!) – just type in PLFCOFFEE at checkout, and get to scrubbing.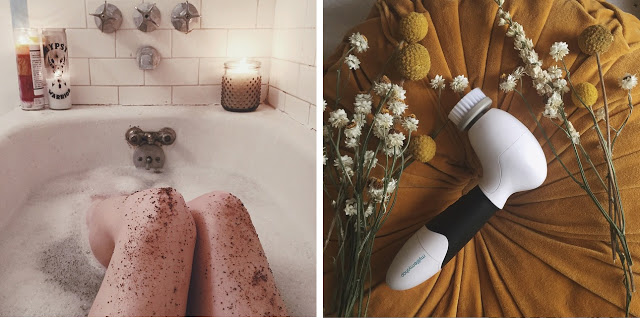 But how to most efficiently use your new coffee scrub? Don't worry, I've got you covered there too. This Spin for Perfect Skin Brush Set is ideal. It comes with a bunch of brushes (most of which I haven't even used yet) but my favorite is this biiiig round attachment for exfoliating your body. It feels a bit silly when you use it at first – a bit like you're buffing wax onto a hot rod – but once you get over that visual, it's actually quite nice. It feels really gentle, and when I put the coffee scrub onto it and buff it into my skin, I really feel like I'm getting the job done. It retails for $100, which is a bit steep, but lucky you! I have a coupon for this too, so you get it for only $30. What the what? Just type the code XOXOPLF at checkout, and thank me later.
Finally, my last beauty obsession is Tresemme. You remember the commercials from the 90s too I assume? Ooh la la, Tresemme! Well I do anyway, and it's been about that long since I used Tresemme. They have a new collection called Perfectly (un)Done, and it's right up my alley. I'm always looking for messy, simple waves, and this set gives them. There's shampoo and conditioner, and a leave in sea-salt spray that I've been using before I got to sleep at night. You wake up with the most covetable Olsen-Twin-esque hair, I promise.