I did a post on my daily makeup routine a while ago, but since I've added some new products to my daily routine, it felt like the right time to post a little update. I'm fairly simple when it comes to my usual look – I pretty much just want that no-makeup makeup glow. Even skin, thick brows, a swipe of mascara and I'm a happy camper.
I reach for the same handful of products every day. I'm a creature of habit, so once I find a product I like, I tend to mate for life. I went through a patch of having rough skin so being cautious has become a habit for me. I test products out one at a time, and really have to love something to commit to it being in my makeup bag.
So without further ado, here is a list of the skincare and makeup products I use everyday!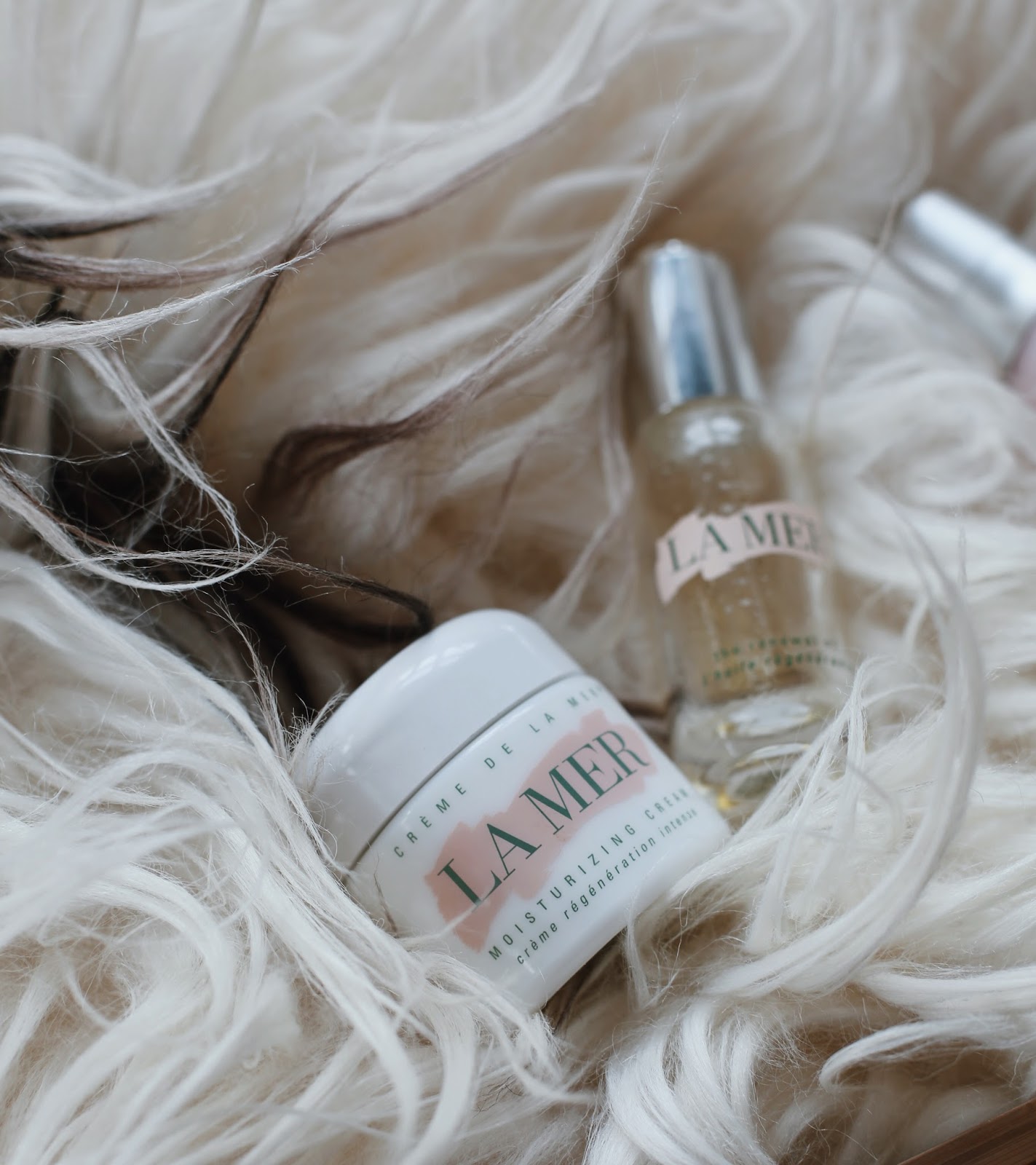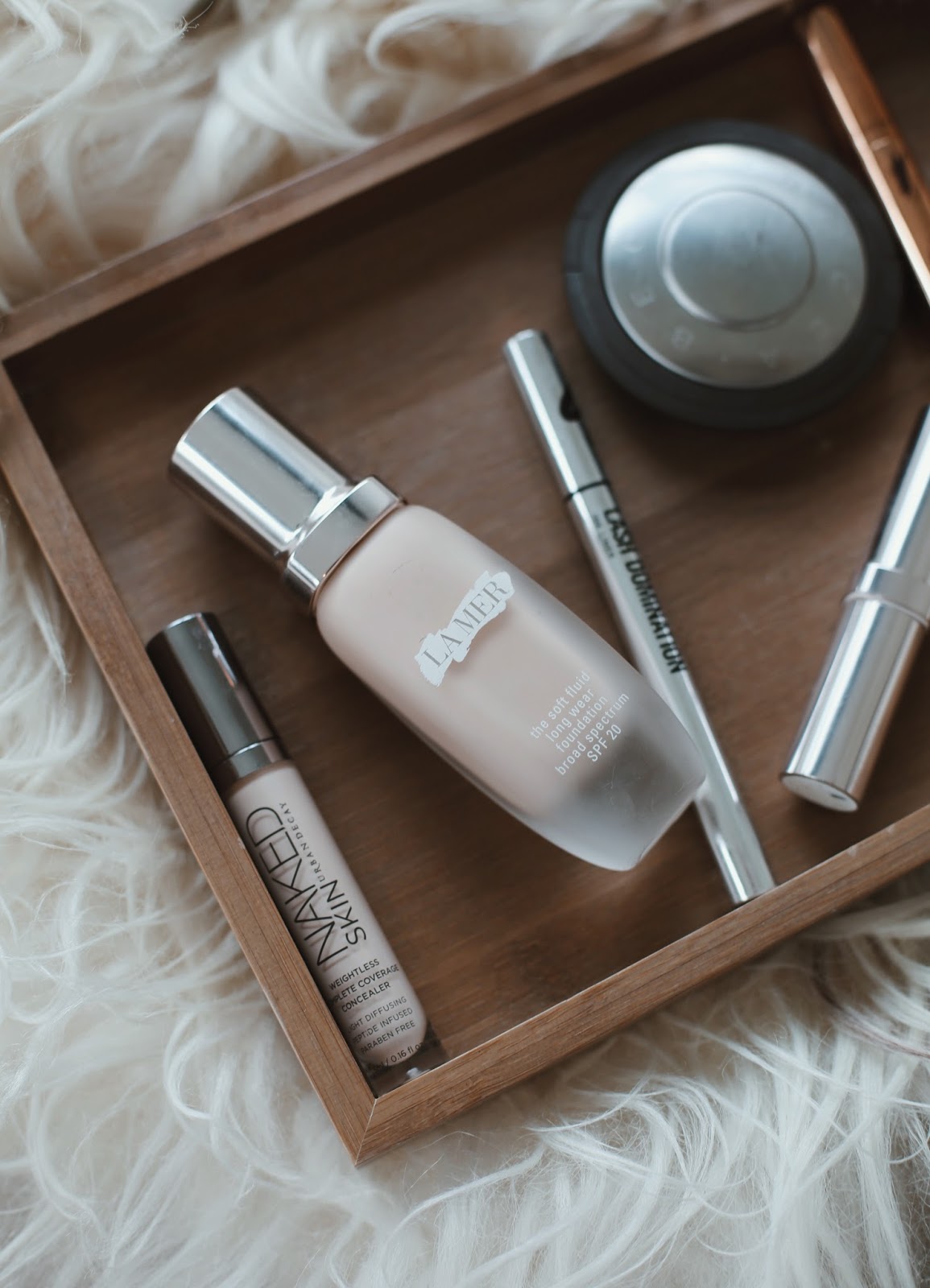 Skin Prep
La Mer Creme or La Mer The Perfecting Treatment (not pictured)
La Mer Renewal Oil
Saturday Skin Wide Awake Brightening Eye Cream
Face
La Mer Foundation (in Porcelain)
Urban Decay Concealer (in Fair Neutral)
La Mer Concealer (in Very Light)
Discontinued Josie Maran Blush – Any suggestions for a replacement?
Becca Shimmering Skin Perfector (in NO IDEA)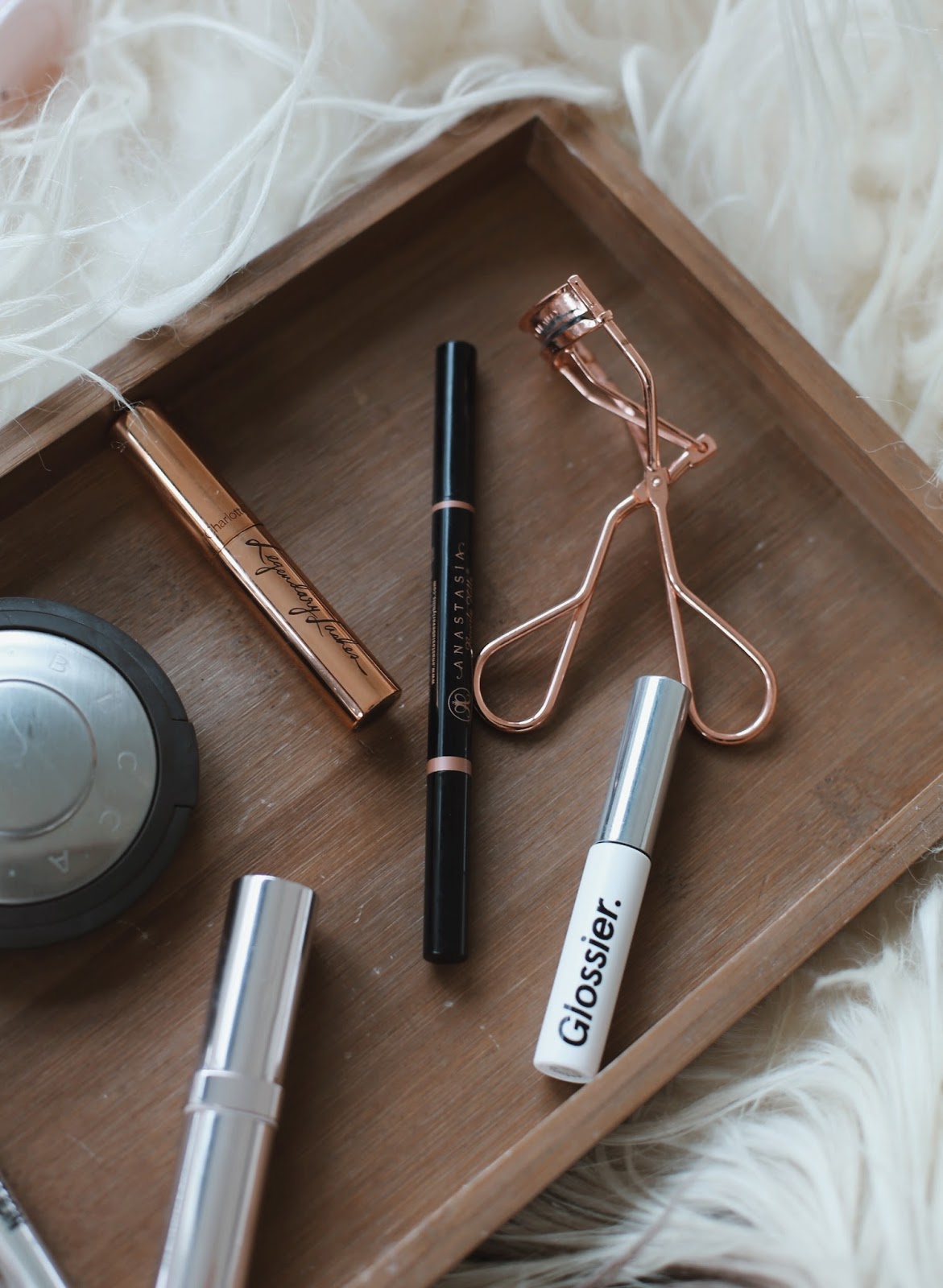 Eyes
Charlotte Tilbury Legendary Lashes Mascara
Anastasia Brow Wiz (in Soft Brown)
Glossier Boy Brow in Brown
Lips
NARS Lipstick (Satin Finish / in Dolce Vita) (not pictured)
NARS Velvet Matte Lip Pencil (in Dolce Vita) (not pictured)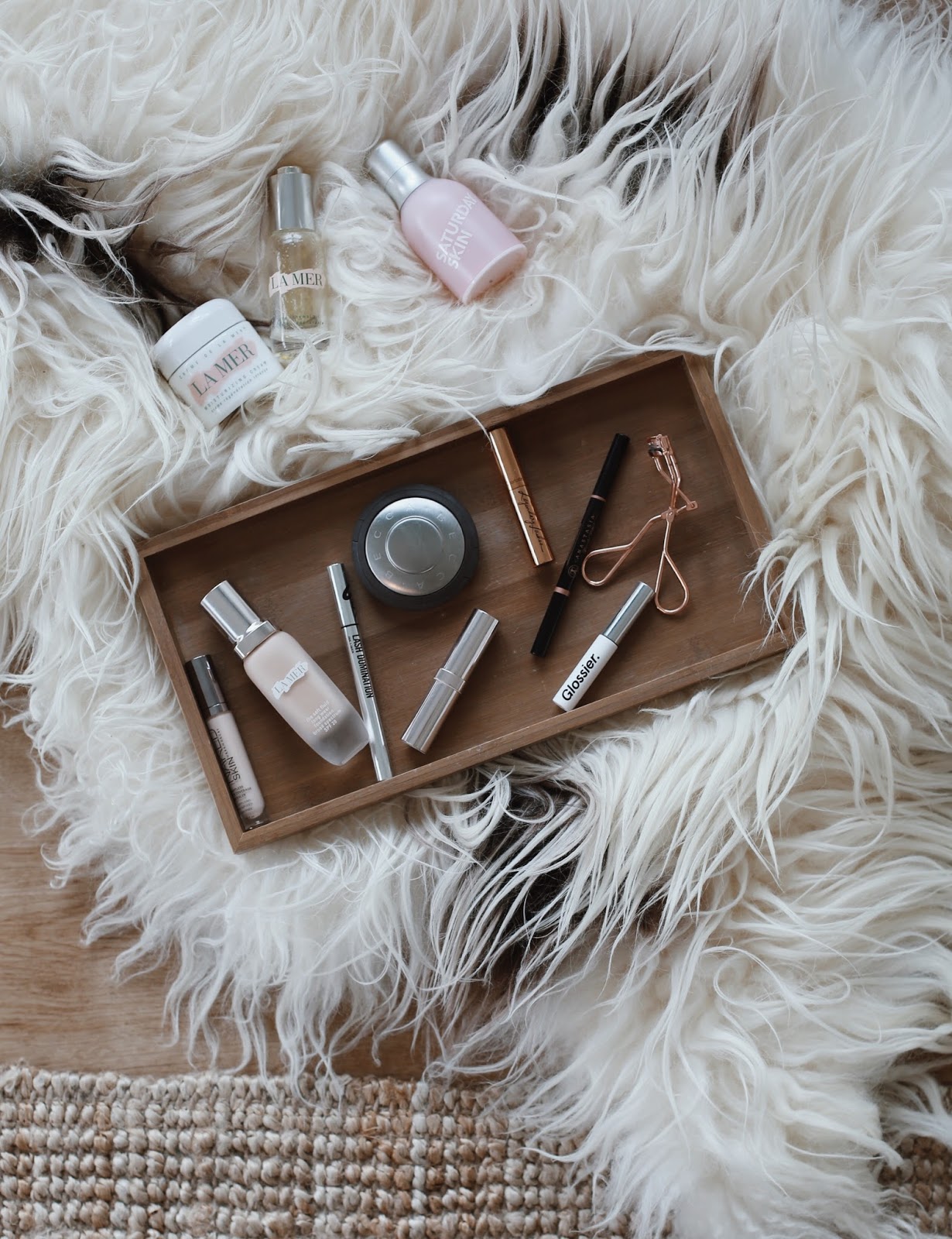 And here's the final result! Thicker brows, more even skin, and a bit of a glow. Definitely not how I wake up, but how I hope to look most days.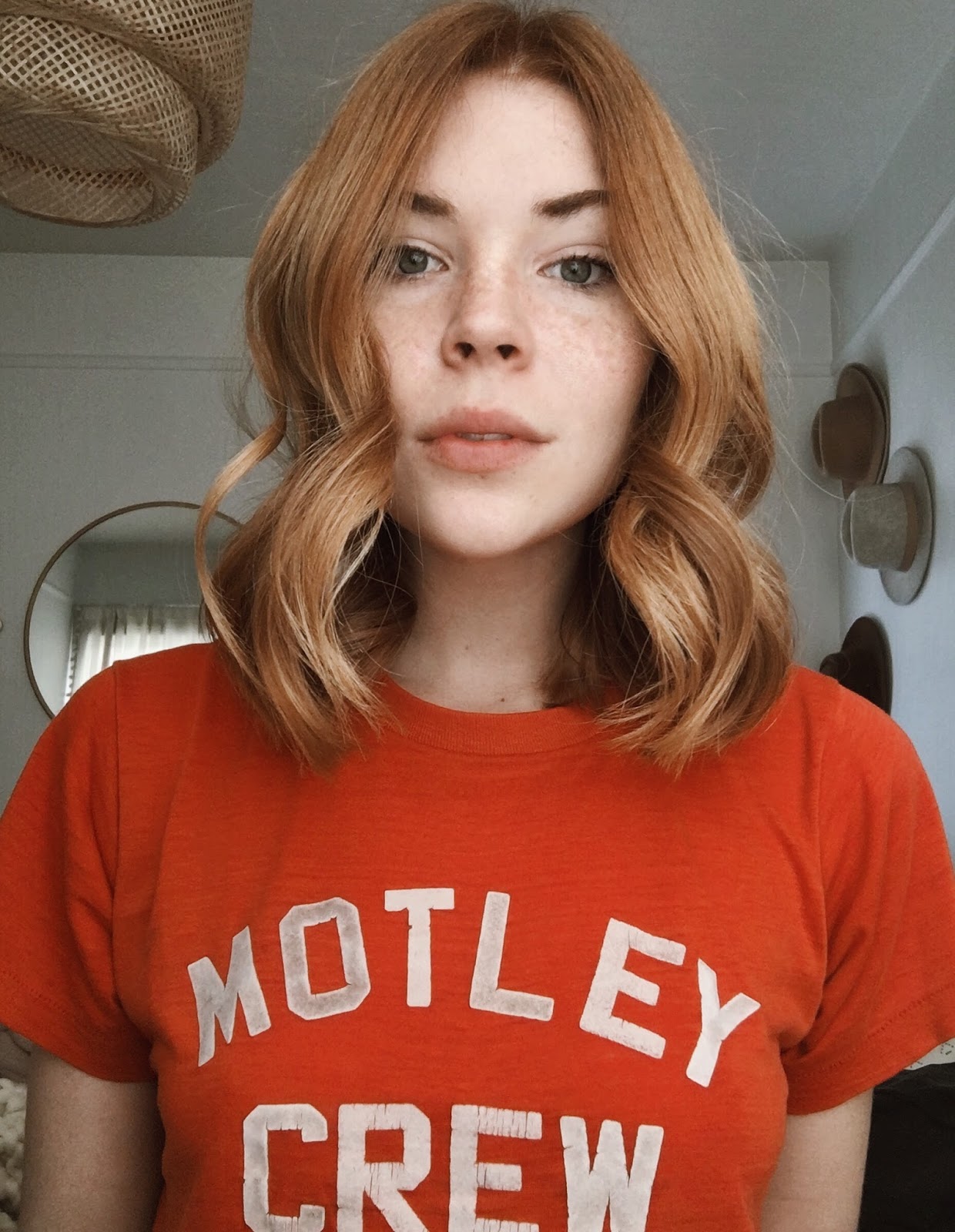 Hopefully you guys enjoyed this post on my daily makeup routine. I'm currently working on my nighttime routine – makeup removal and evening oils / moisturizers – so stay tuned for that! And if anyone has a great blush suggestion, please let me know in the comments below!