I love lemon-based desserts. My mom always made the most amazing fresh lemon cakes when I was a kid, and they were by far my favorite treat. They're a great way to utilize a lemon tree (and there were a few in my neighborhood when I was young), and they make the whole house smell amazing.
I recently got a bag of lemons from my future brother-in-law, and was trying to come up with ways to use all of them without having to make 10 gallons of lemonade. I use lemons to clean my kitchen sink, to make an all-purpose spray, but I kept thinking about the lemon cake my mom used to make.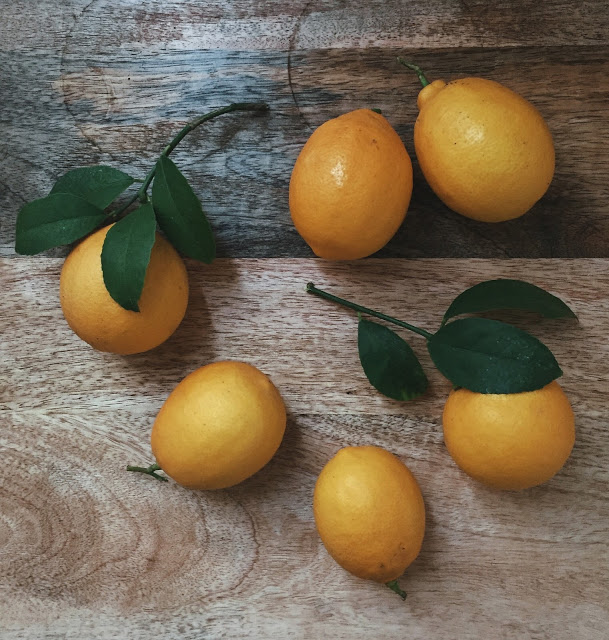 Once I remembered that I had a small amount of ricotta in my fridge, I knew I had to make a lemon ricotta pound cake. After a quick Pinterest search (follow me on Pinterest), I found this recipe. I adapted it a little – for instance I didn't use whole milk ricotta cheese, I used part skim with no problem.
I also decided not to make the glaze – I wanted this pound cake to be more of a breakfast treat, and I felt the glaze would make it too heavy. So to get that rich lemony flavor, I added the juice of one lemon to the cake itself. It came out moist, flavorful, and rich. The perfect pairing with a cup of coffee, or even a little whipped cream. Enjoy!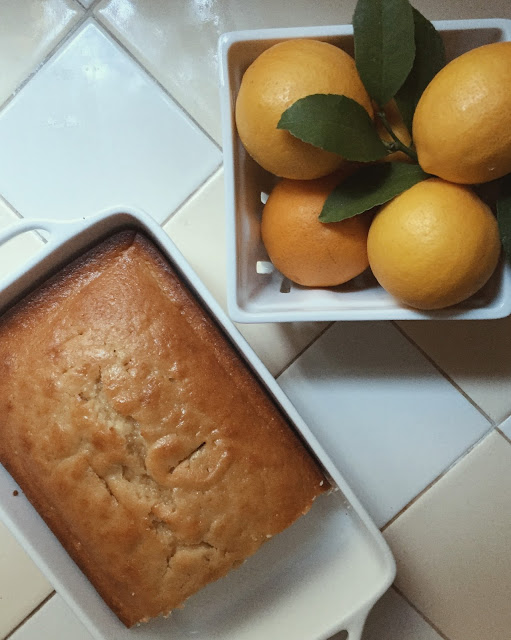 Ingredients
For the Cake
3 eggs
1 cup granulated sugar
½ cup vegetable oil
1 ½ cups ricotta
1 teaspoon vanilla extract
1 tablespoon lemon zest
½ teaspoon salt
1 ½ teaspoon baking powder
1 ½ cups cake flour
Juice of half a lemon
Directions
Preheat the oven to 350F. Grease a 9 x 5 x 3 inch loaf pan with vegetable oil.
Beat together the eggs, sugar, vegetable oil, and ricotta until smooth. Beat in the vanilla extract, lemon zest, lemon juice, and salt.
Fold in the baking powder and cake flour. Pour the batter into the loaf tin and bake for 50 to 55 minutes, or until a skewer inserted into the center of the cake comes out clean.
Let cool for 15 minutes in the pan, then turn out onto a cooling rack and let cool completely.