So unless you've been living under a rock, you know that I'm getting married soon. Like in three weeks soon. So I'm winding down my last few posts regarding planning my wedding. My last post introduced two new members of my wedding team (flowers + my photographer) and by now you know all about my amazing planner, Jessica, from Art and Soul Events here in LA. So today I want to talk about probably the biggest part of our wedding – the venue.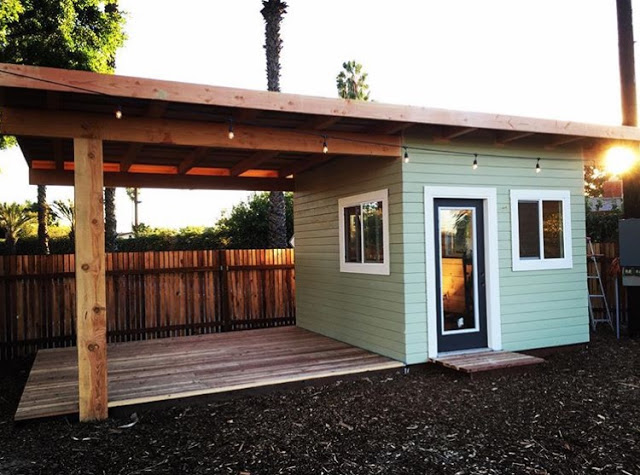 If you read my second post about wedding planning, you know that I originally had a COMPLETELY different venue that was in central California, and several hours from LA. It would have been beautiful, but such a commute and an overnight trip for everyone attending. One complication led to another, and in the end, we decided to cancel our initial venue, and search for something closer to home.
We got really really lucky, and a friend of ours suggested a local farm in Anaheim. They just recently started doing events under the name The Riverbed Farm. When I heard about a farm in Anaheim, I was immediately interested, because I always had this dream of getting married on a farm, I just didn't think it would be in the cards for me.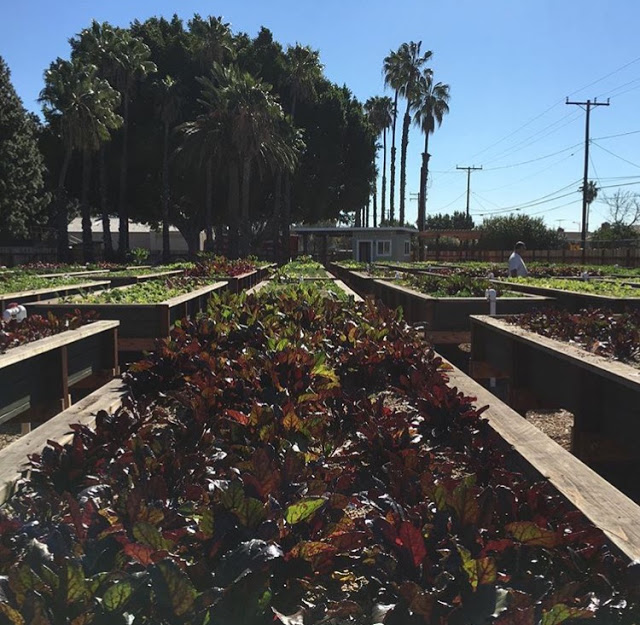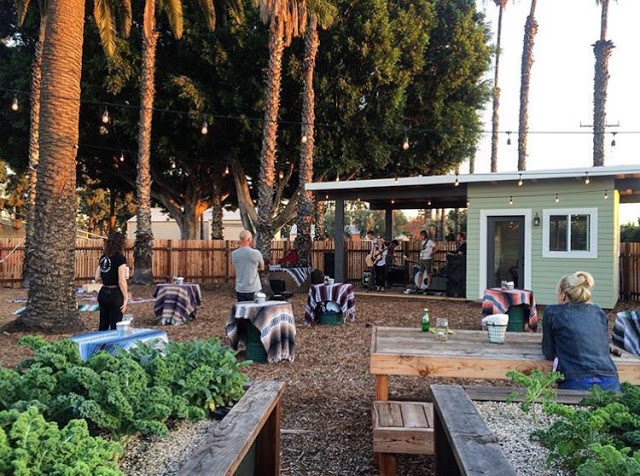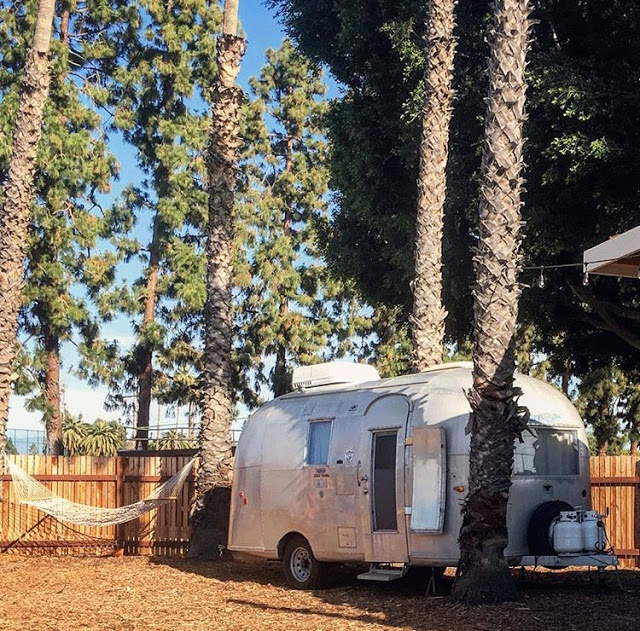 The farm is owned by a local named Aaron, and he explained everything about how the farm works (the farm itself is called Renewable Farms) and how it could work for us as a venue. It's actually nestled in a neighborhood in Anaheim, has a giant parking lot (if you've ever planned a wedding you know how KEY this is) and on top of that, the space is stunning. We pulled up in our truck, took one look at the grounds, and knew we would get married there.
There are rows upon rows of raised veggie and plant beds, a chicken coop, a vintage trailer, and plenty of trees. It's not your standard farm, and in a lot of ways it feels more like a garden to me, which is pretty much the dream scenario. We sat down with Aaron, started planning it out, and knew that we had found the place for us. They have their own tables and benches available to rent for weddings, a beautiful porch to tie the knot on, and it's a completely private location.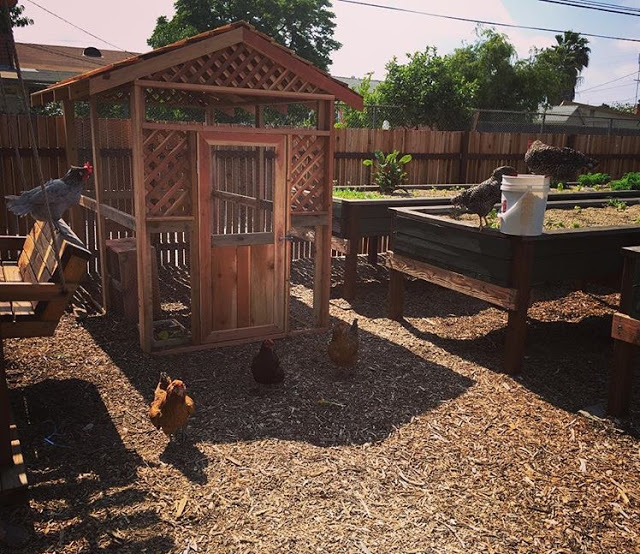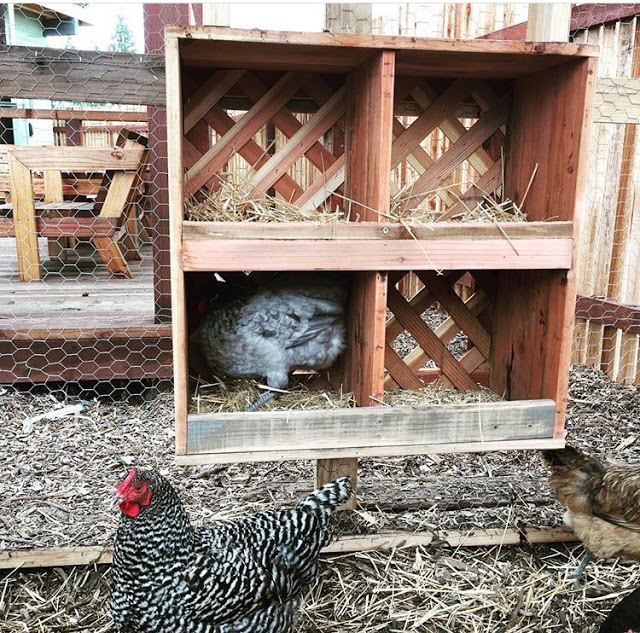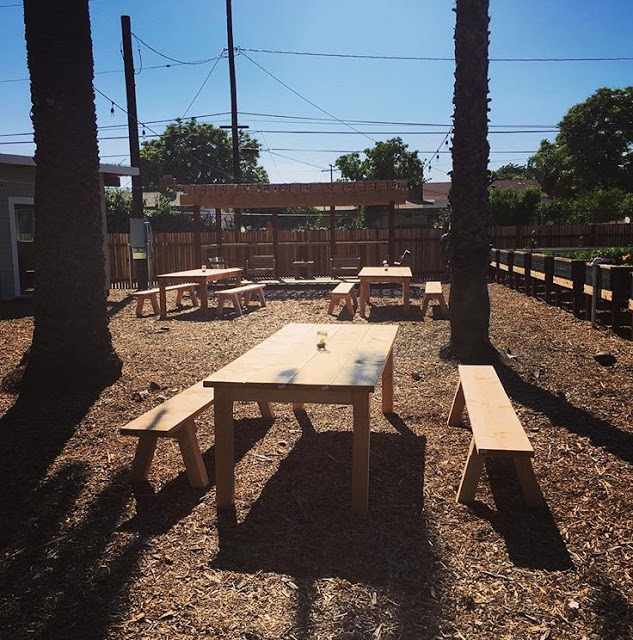 I know a lot of you ladies are in the process of planning your own weddings, and I KNOW how hard finding a venue can be. If by any chance you're local or thinking about getting married in California, please do yourself a favor and look into The Riverbed Farm. It's become my dream venue, and I know you'll love it too. I can't wait to share all of the photos from the day itself, but for now, enjoy this little preview!