One of my favorite combos lately has been high-rise denim (obvi) and bodysuits. I'm all about tucking my shirts in, but that can lead to weird, bulky bulges from excess fabric.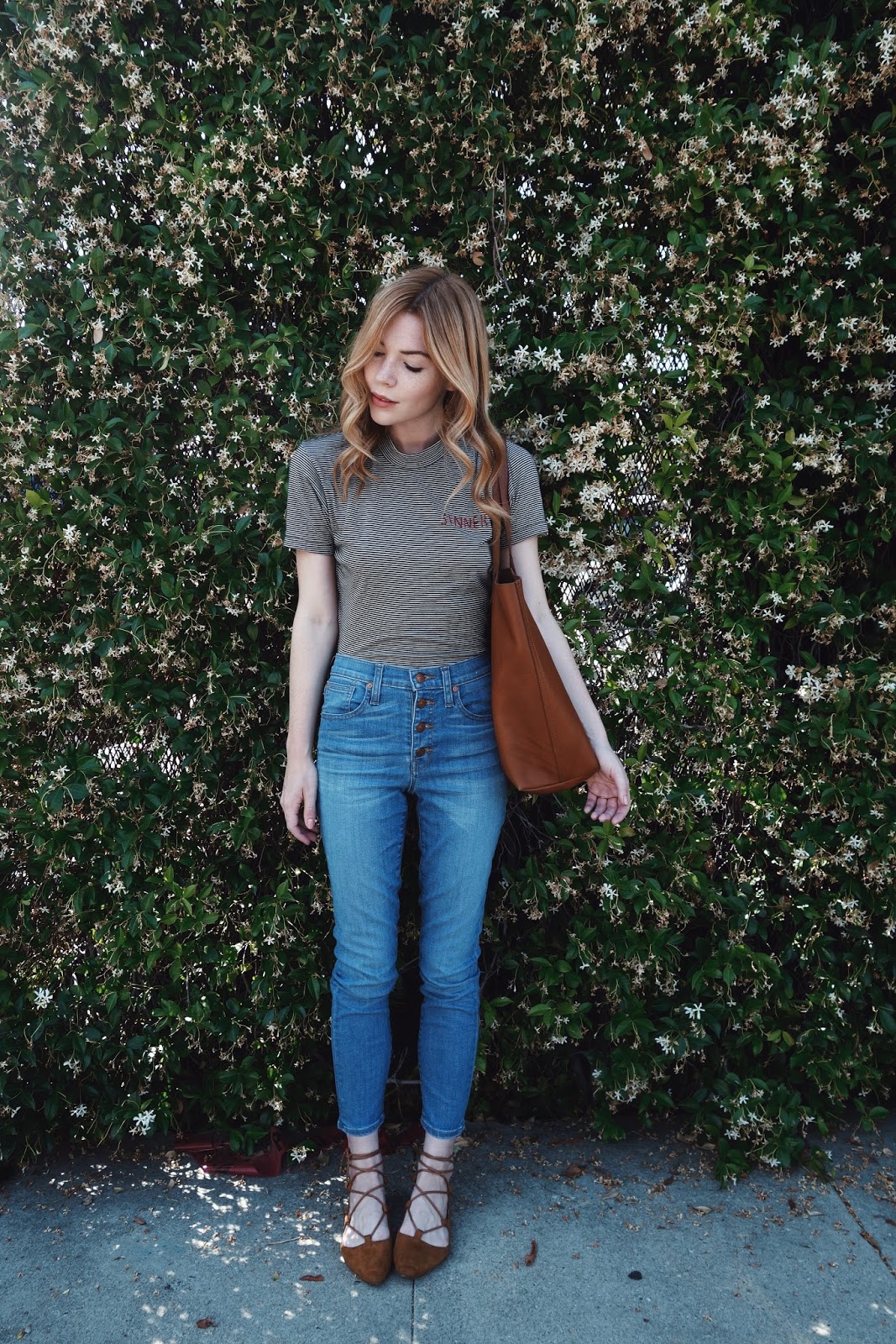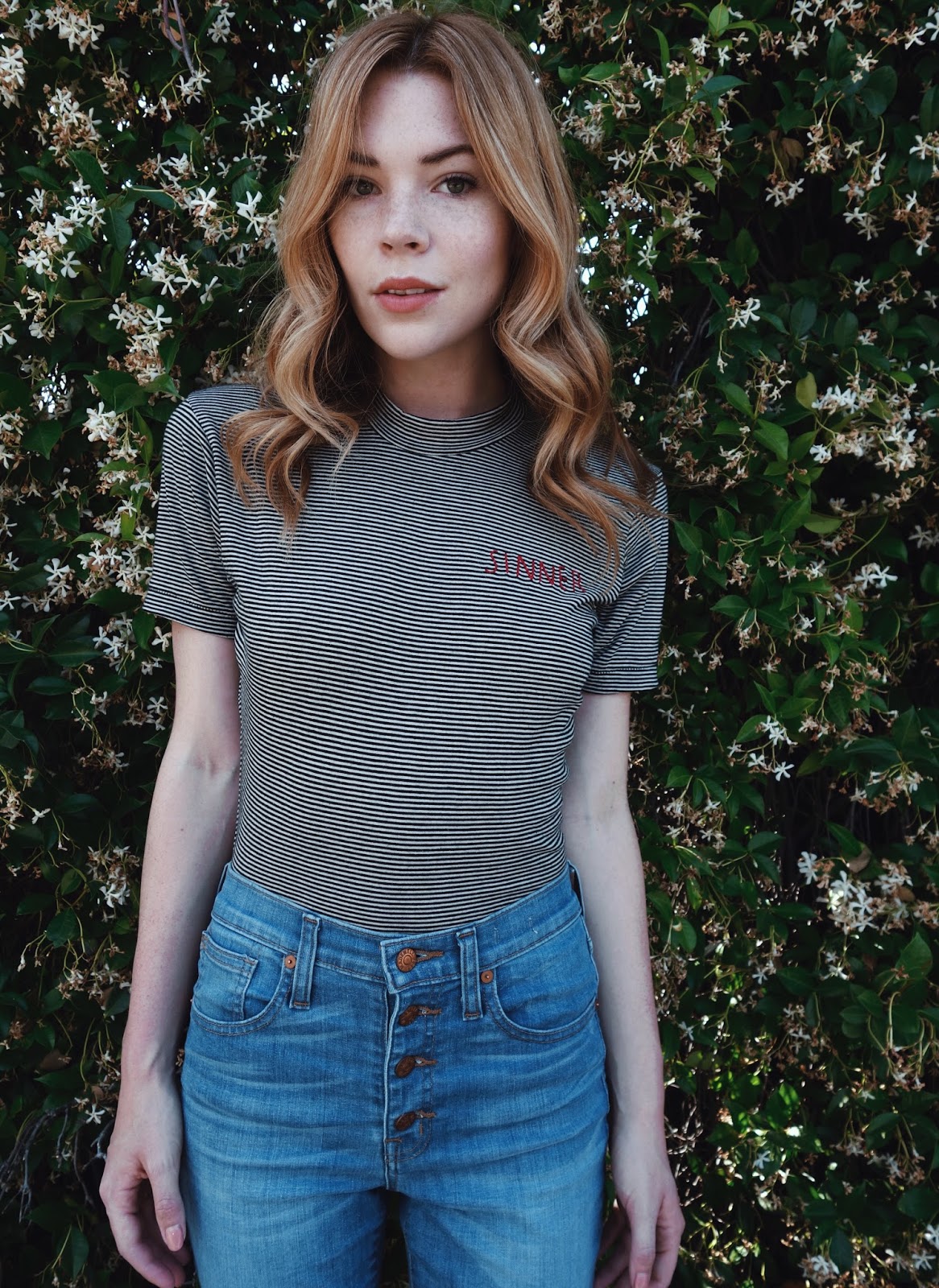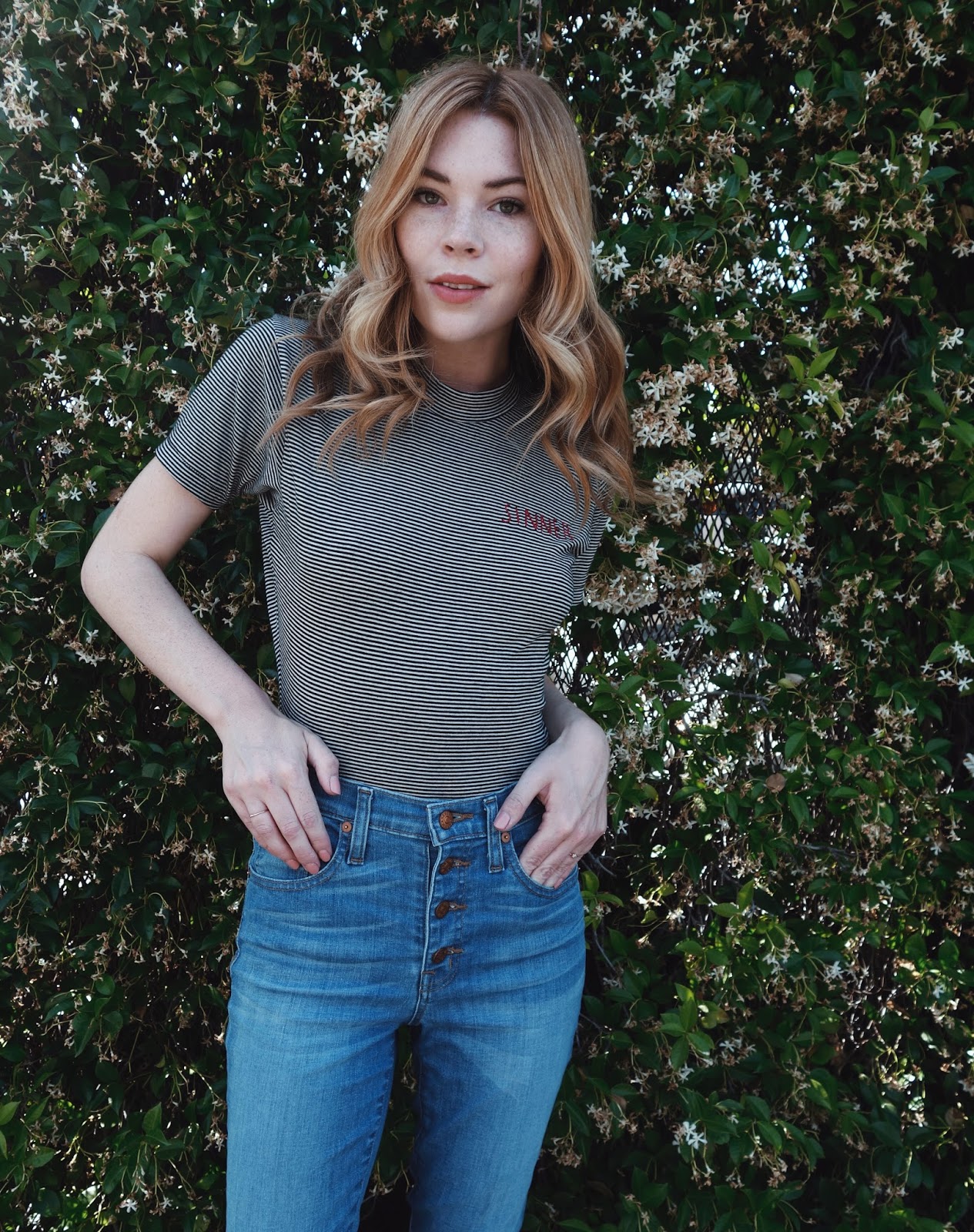 Enter the bodysuit. With that nostalgia of the early 90s, you snap the crotch buttons on it, slip on your highest jeans, and walk around confidently, knowing that your shirt ain't gonna untuck. Mostly because it is physically impossible. I picked this Sinner bodysuit from Wildfox to pair with my new fav Madewell jeans for a quick weekday outfit. I get stir-crazy during the middle of the day, and sometimes just need to throw something on and head out for a cup of coffee, or something, ANYTHING, to avoid sitting on my couch unproductively. Working from home is weird.
And while we're on the subject of Madewell, I have an exciting announcement for you guys. I'm going to be hosting an in-store event this Sunday (May 22nd!) at the Americana. If you're in LA (or somewhat close) come on out and let's shop! I'll be there from 12-3 with a rack of my favorite clothes + a special discount (20% off of any purchase over $125). Hope to see you there!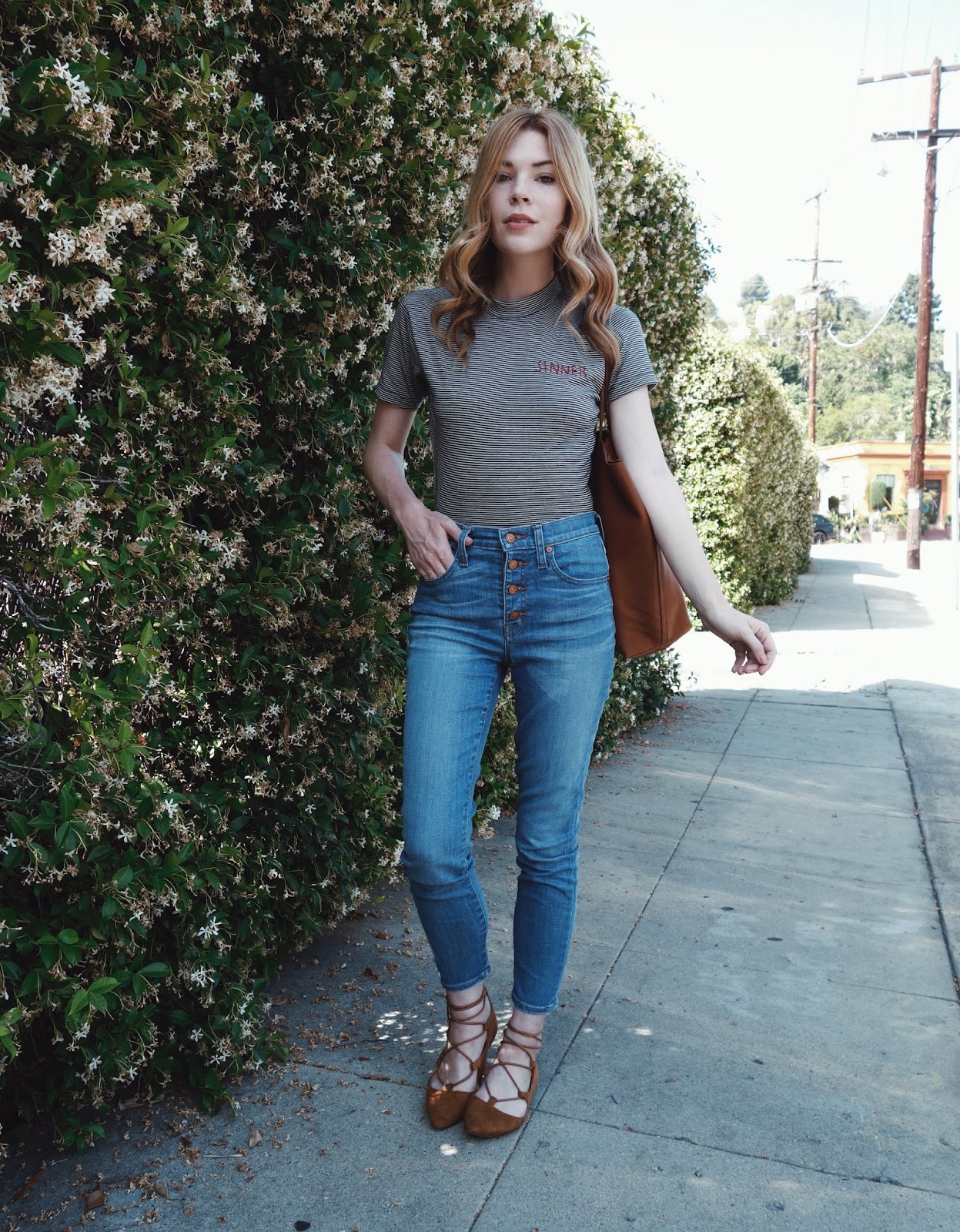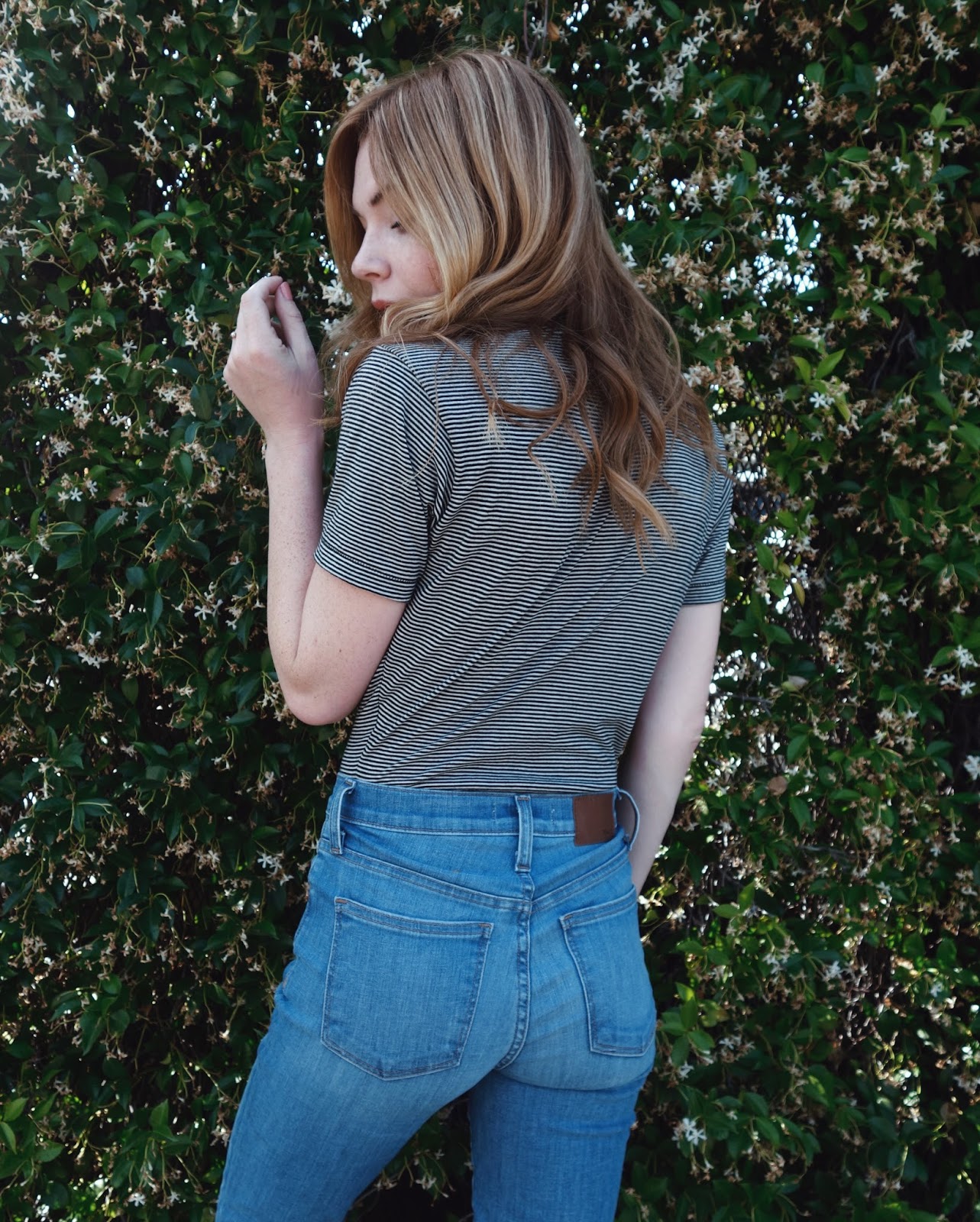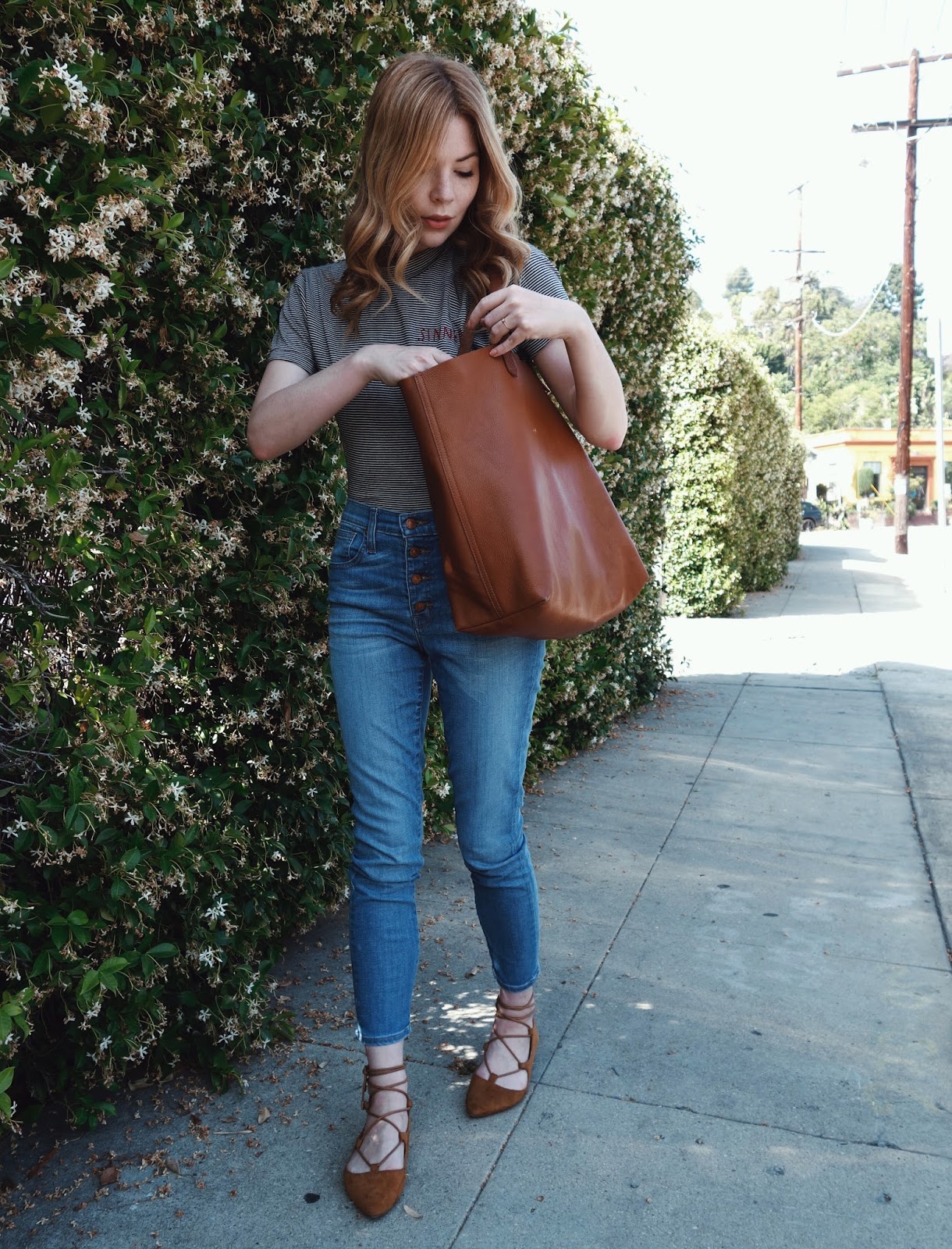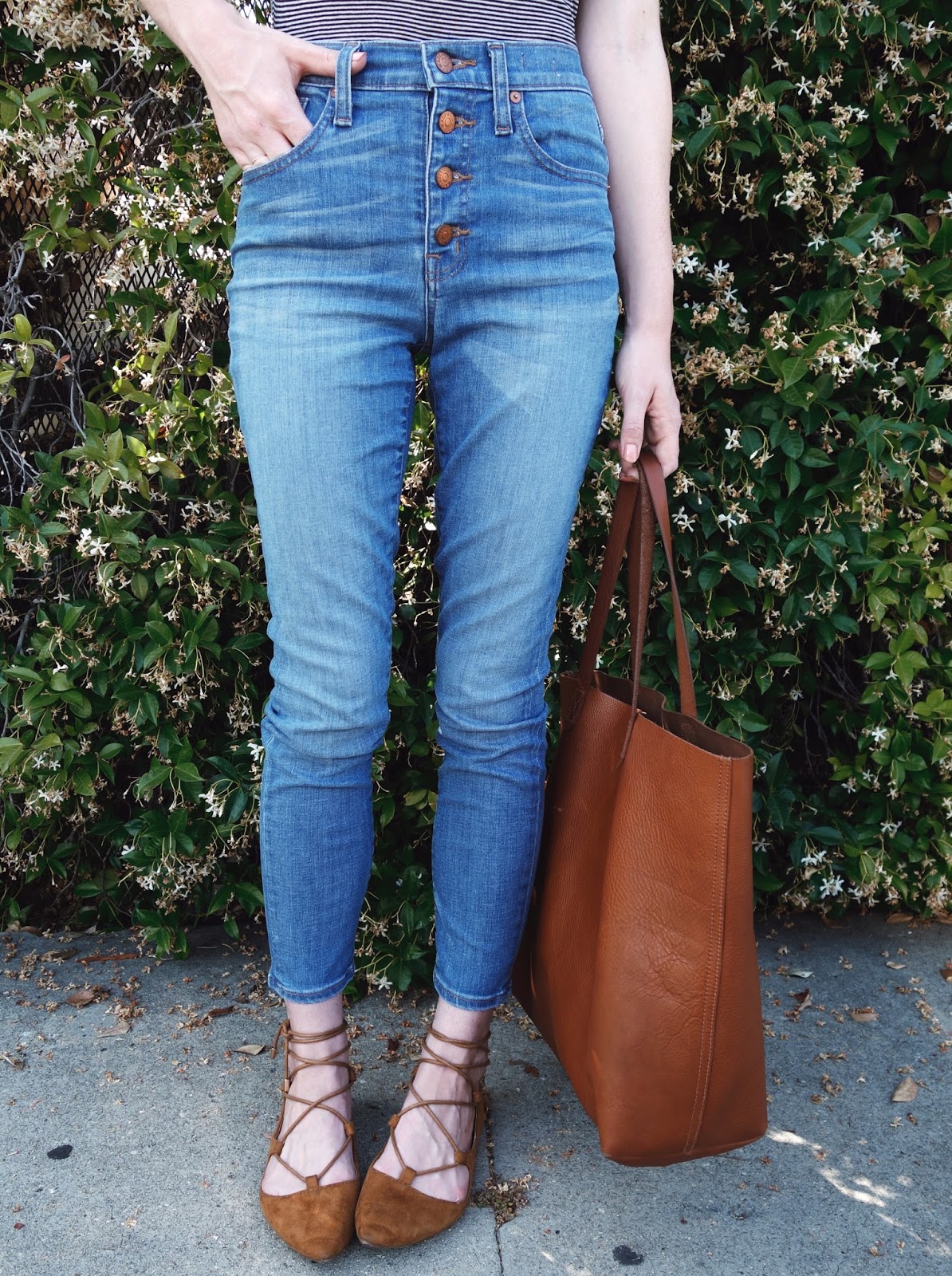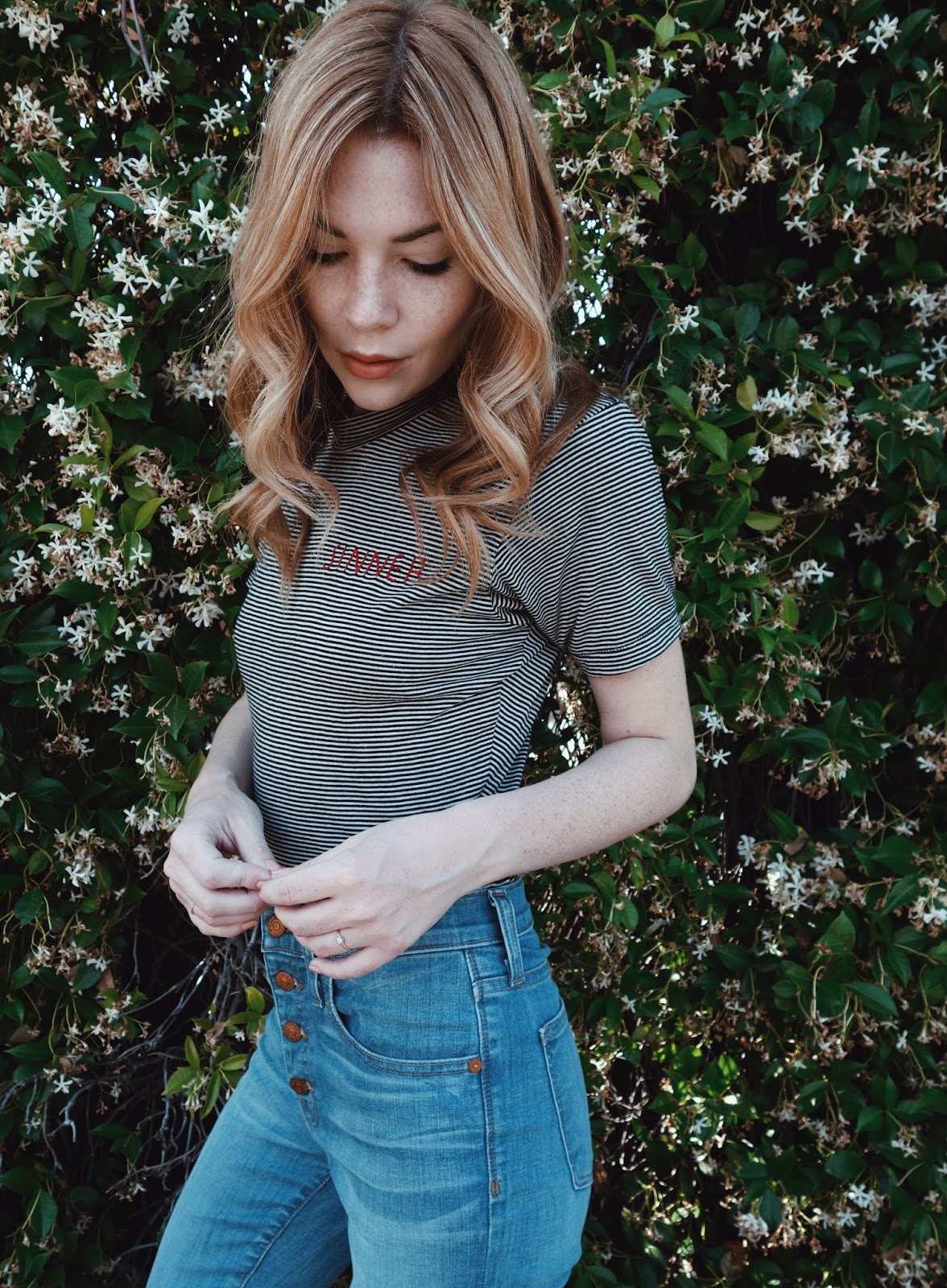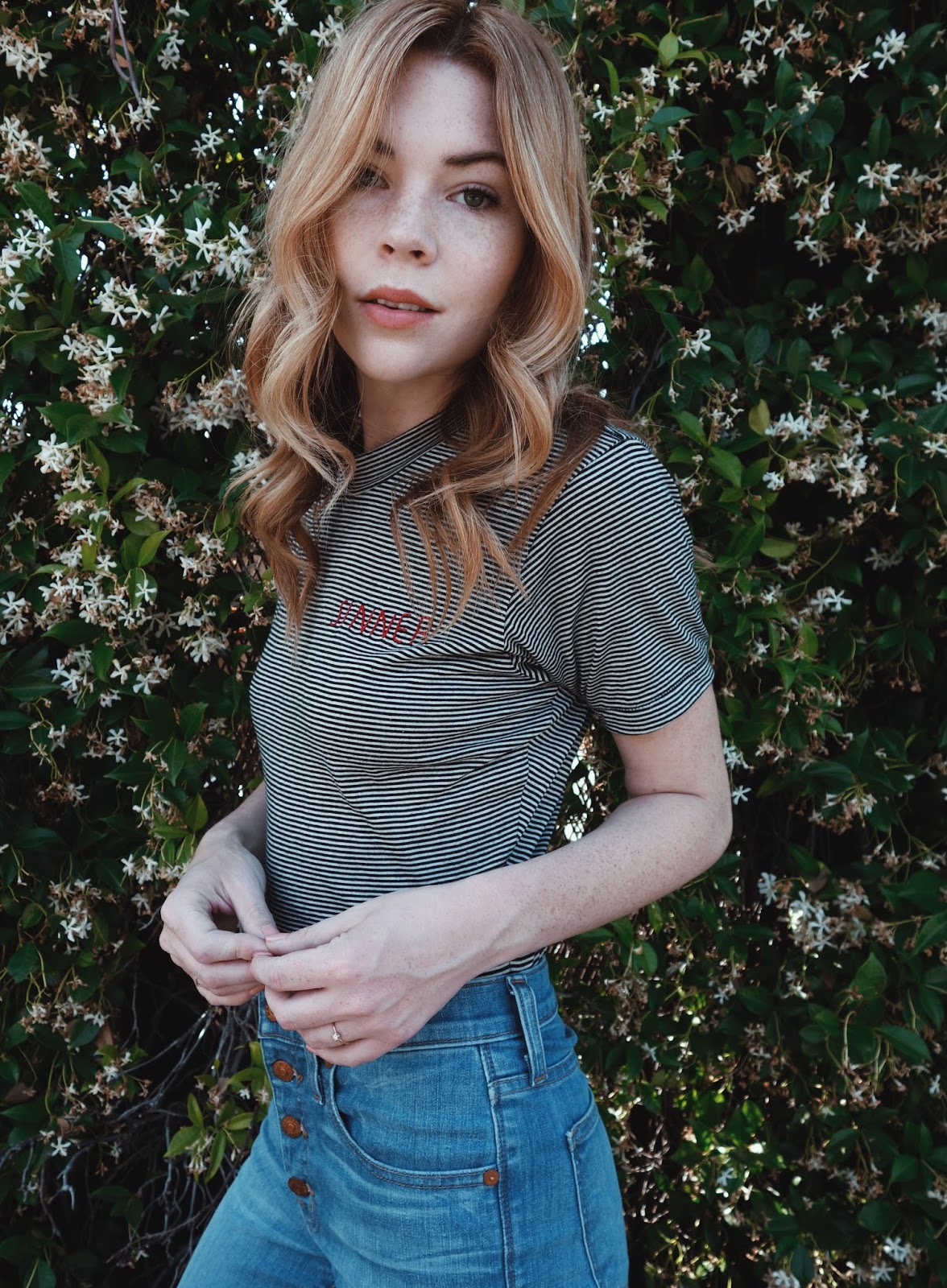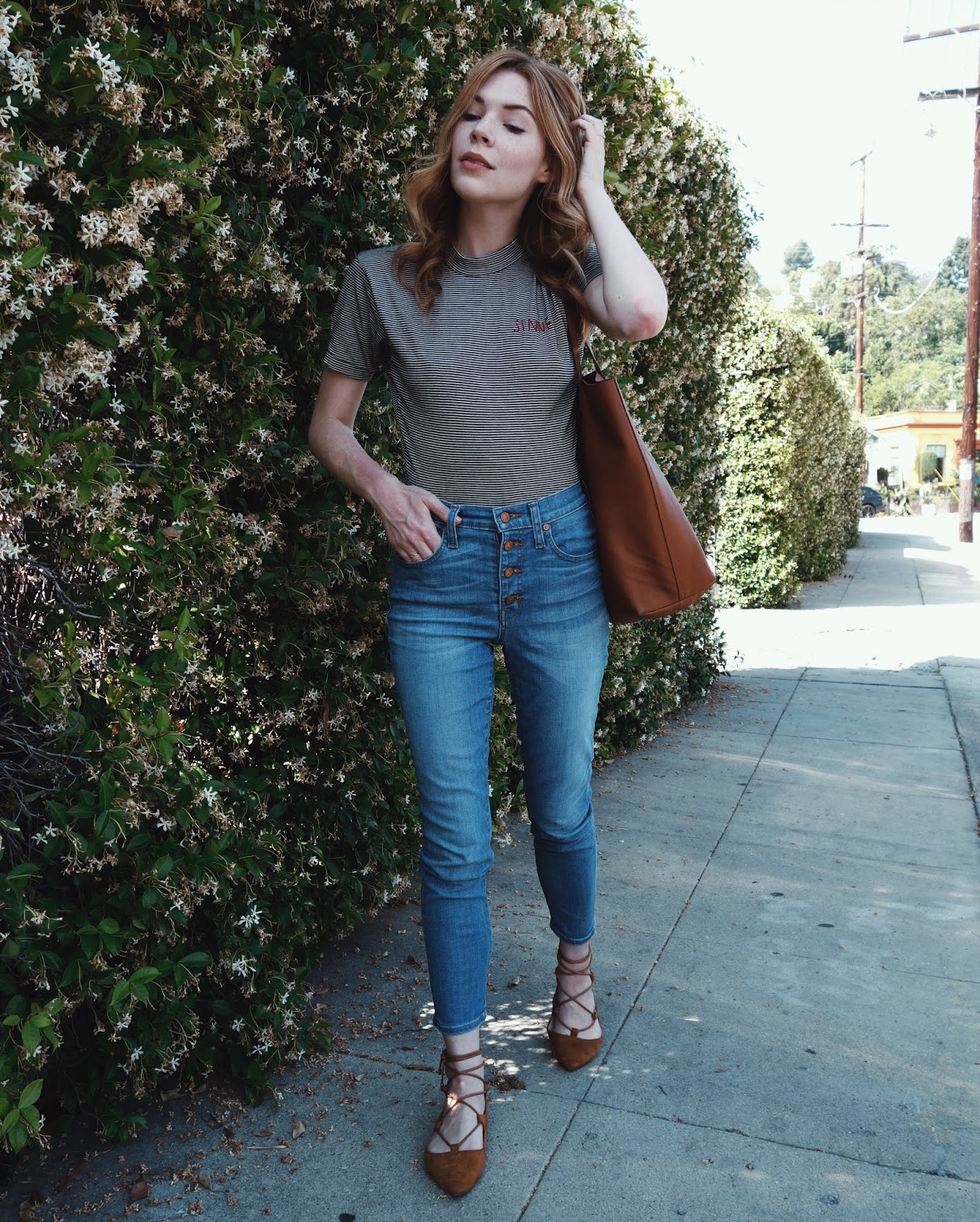 Madewell Jeans / Madewell Transport tote / Wildfox Bodysuit / Moorea Seal flats