After over 2000 miles and 9 days of traveling, we entered one of my favorite cities – New York. This was the first trip Eric and I have ever taken to NYC together – and it was amazing finally sharing the city with my husband.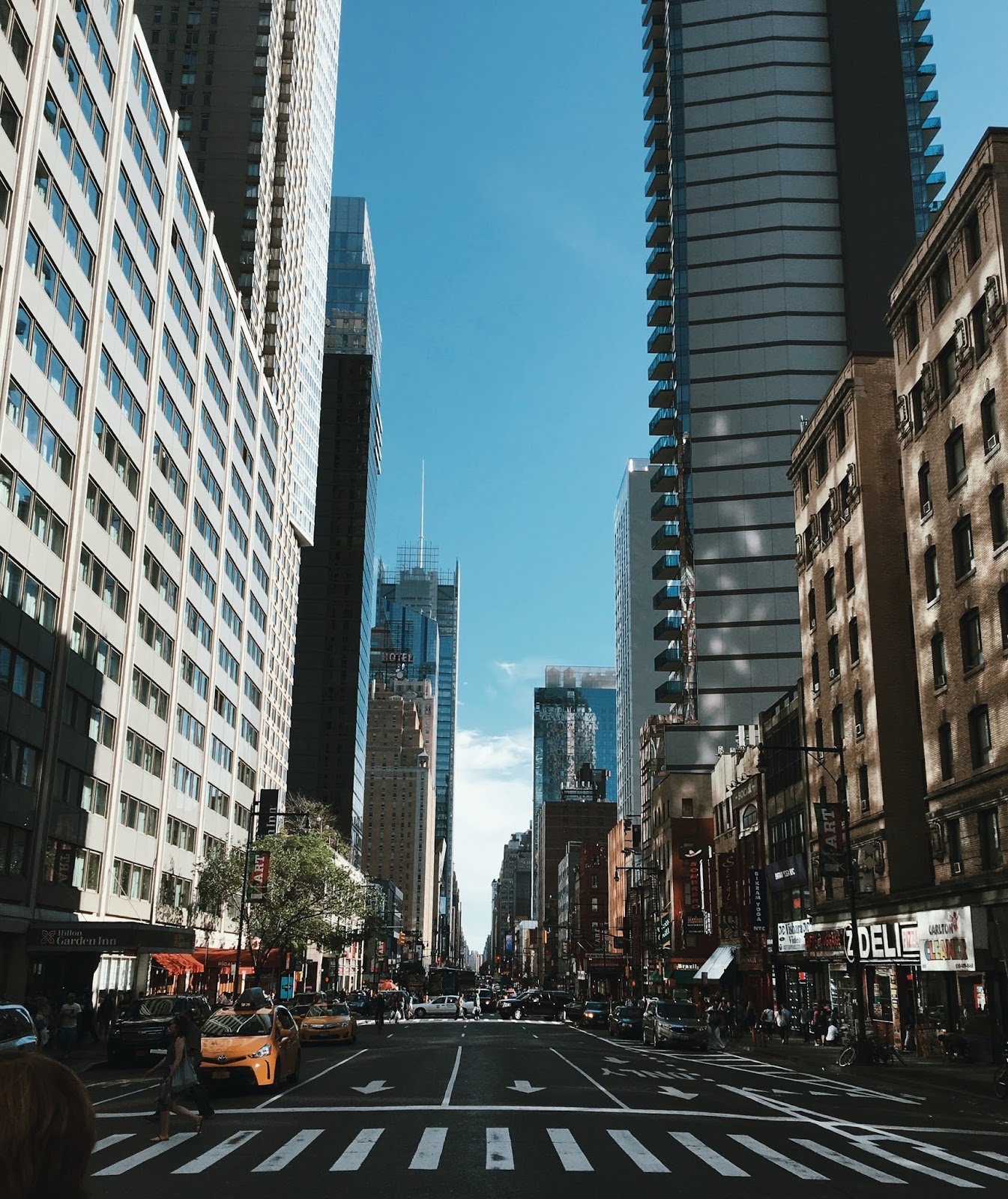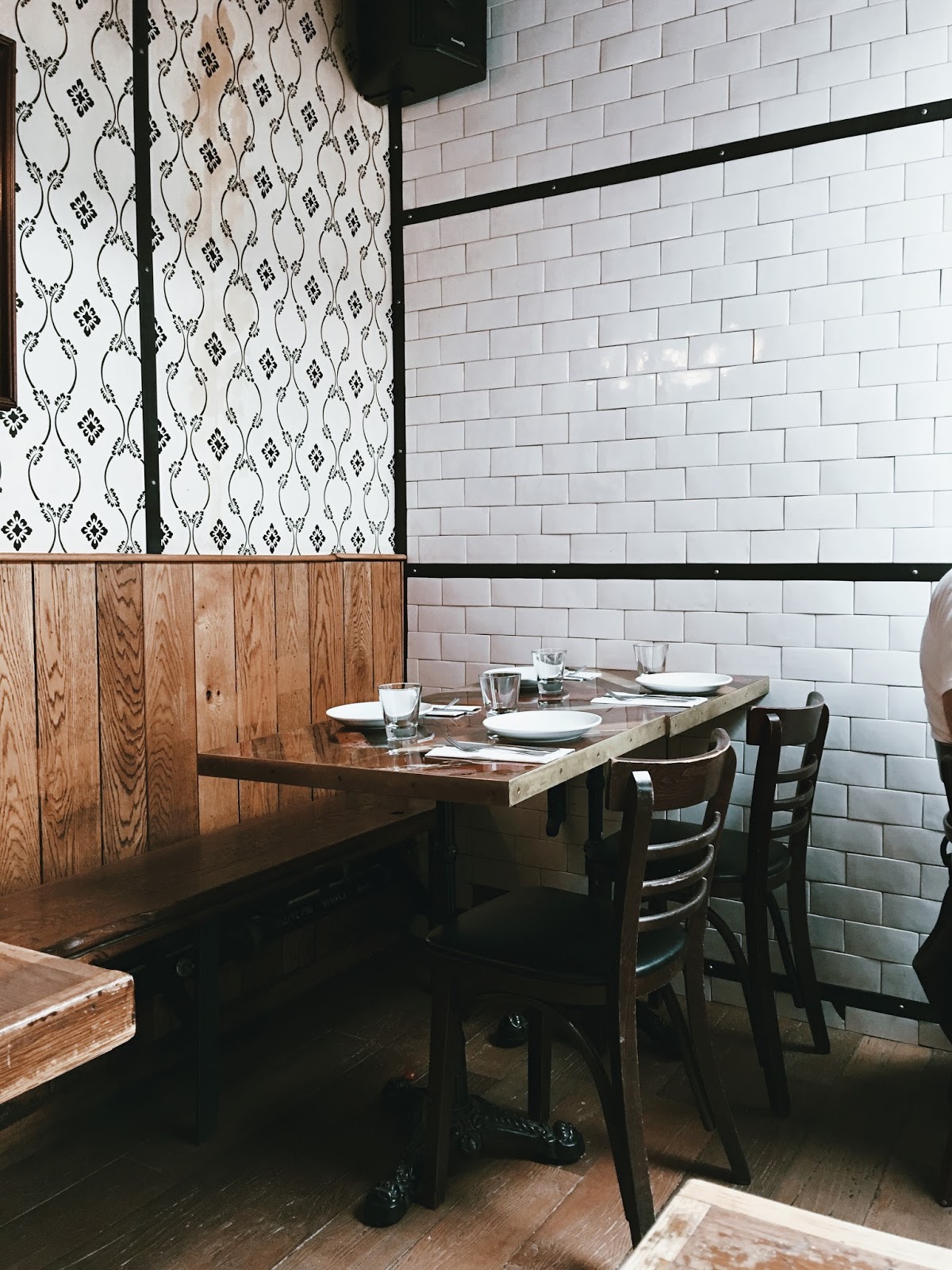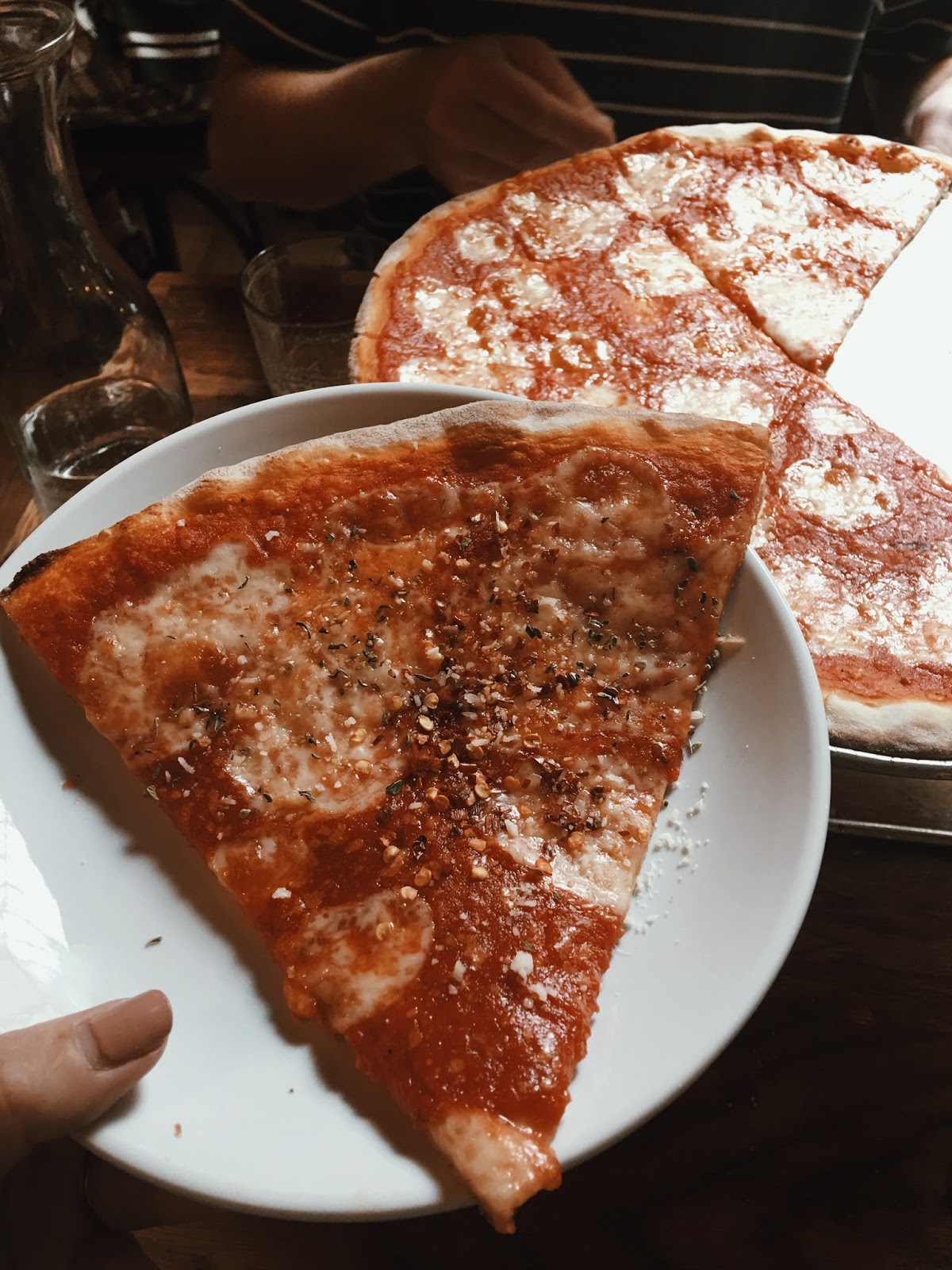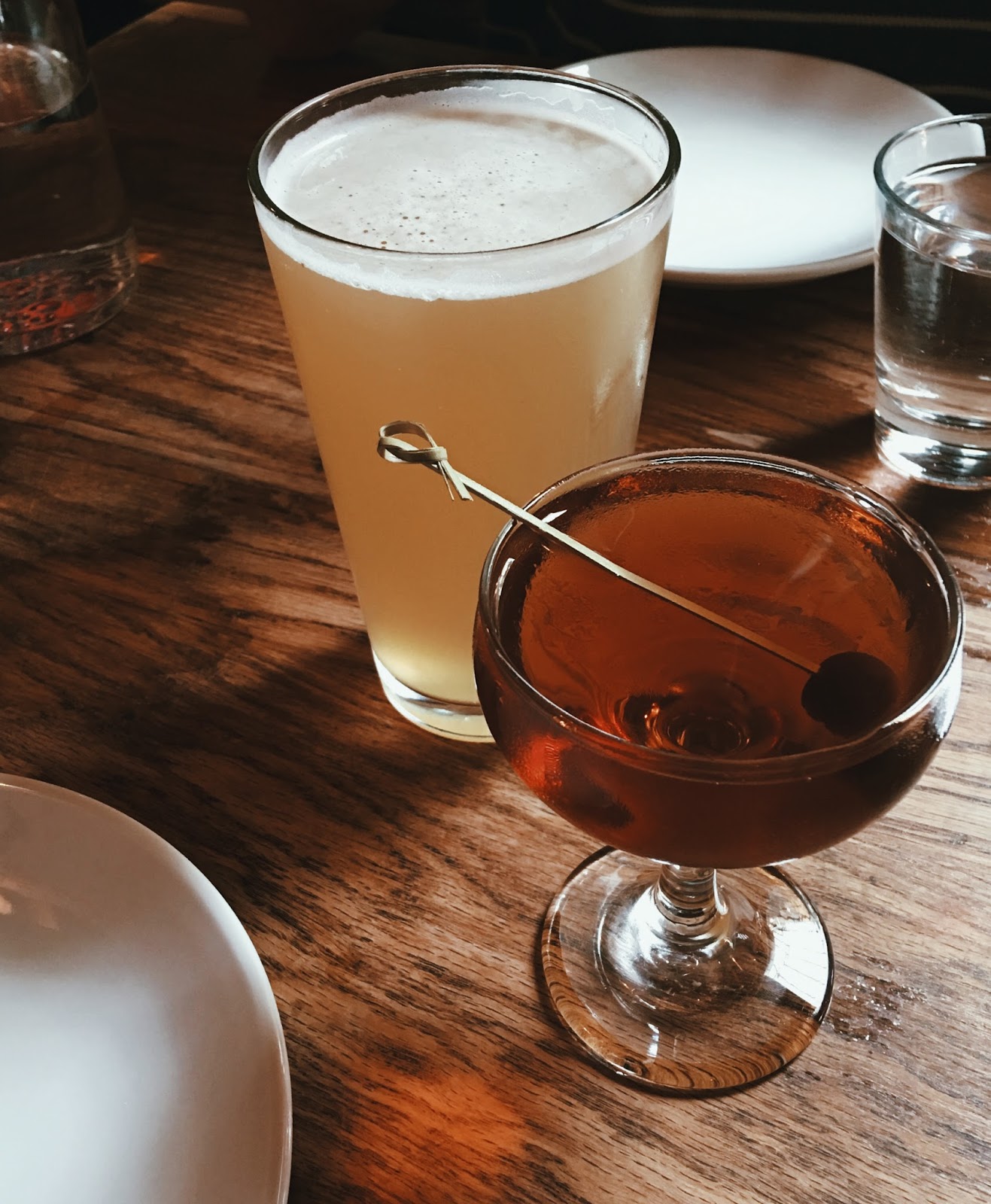 Pretty much the first thing on our mind upon exiting the tunnel into Manhattan was pizza. I love LA, and I love the west coast, but no one does pizza like New York. We grabbed a pizza at my favorite spot, Rubirosa, and naturally I had to get the namesake drink of the Island (a Manhattan of course). It was perfection, and we ate pretty ravenously before exploring the neighborhood further.
We walked around SOHO for a few hours while we waited for our friends to get into town (Alisia Lynn and her husband). I wanted desperately to go to Reformation, and Eric obliged. I picked up a cute bodysuit (see below), but basically wanted to buy out the whole store. Everything is better in moderation, right?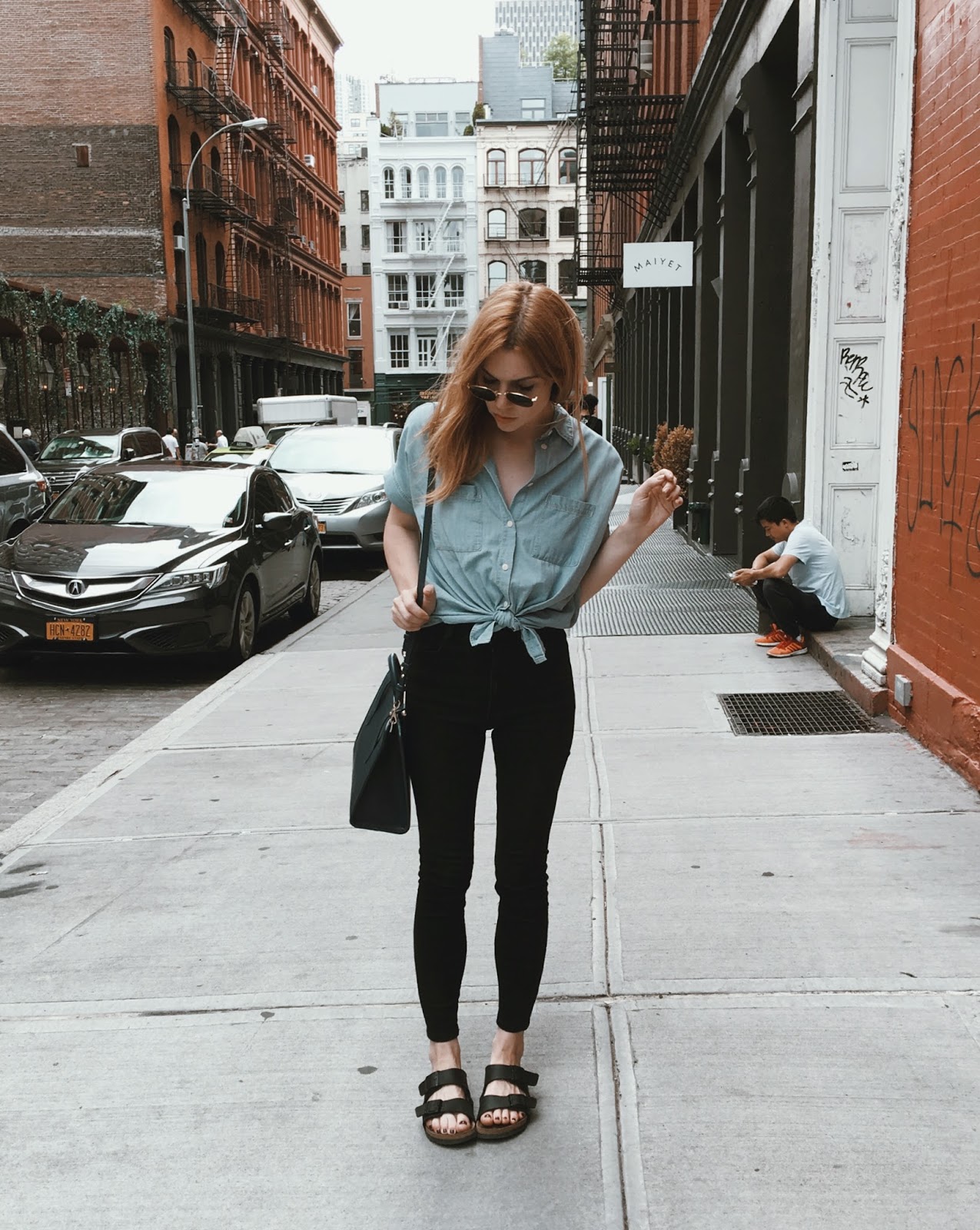 madewell chambray top / BDG high rise jeans / birkenstocks / strathberry midi tote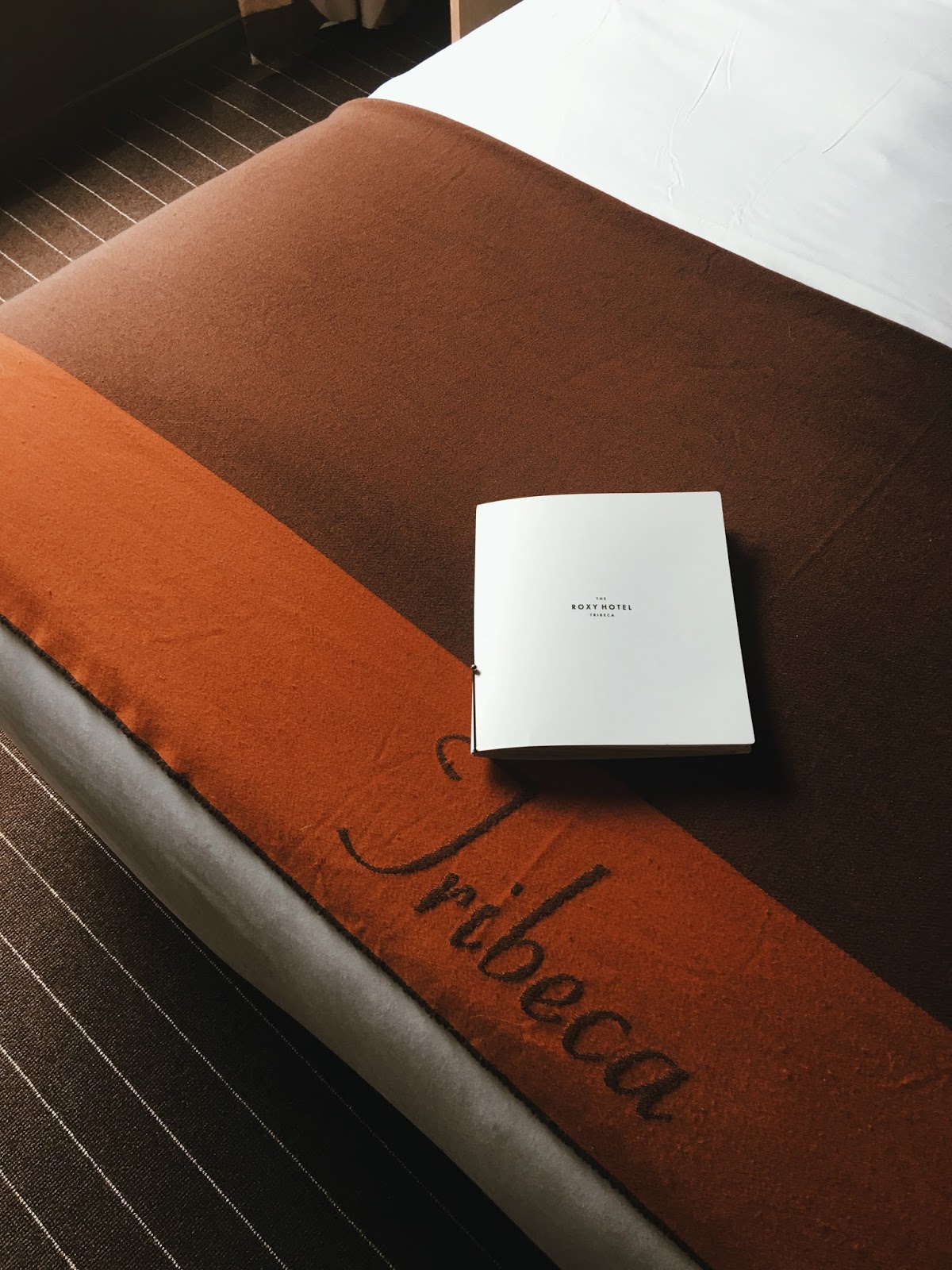 After our friends arrived, we headed up to the Times Square area to check into our hotel for the night. The Time New York – situated right in the middle of all of the broadway shows. I was pretty nervous about staying in such a busy area, and every other time I've been to the city I've stuck to quieter areas.
But I was pleasantly surprised at how calm and quiet our room felt after getting off of the street. It was like a perfect little oasis, and so close to so many things I wanted to see. I walked through Times Square for the first time, and the hotel was one block away from the Subway line we used most of the time. So convenient and cute to boot.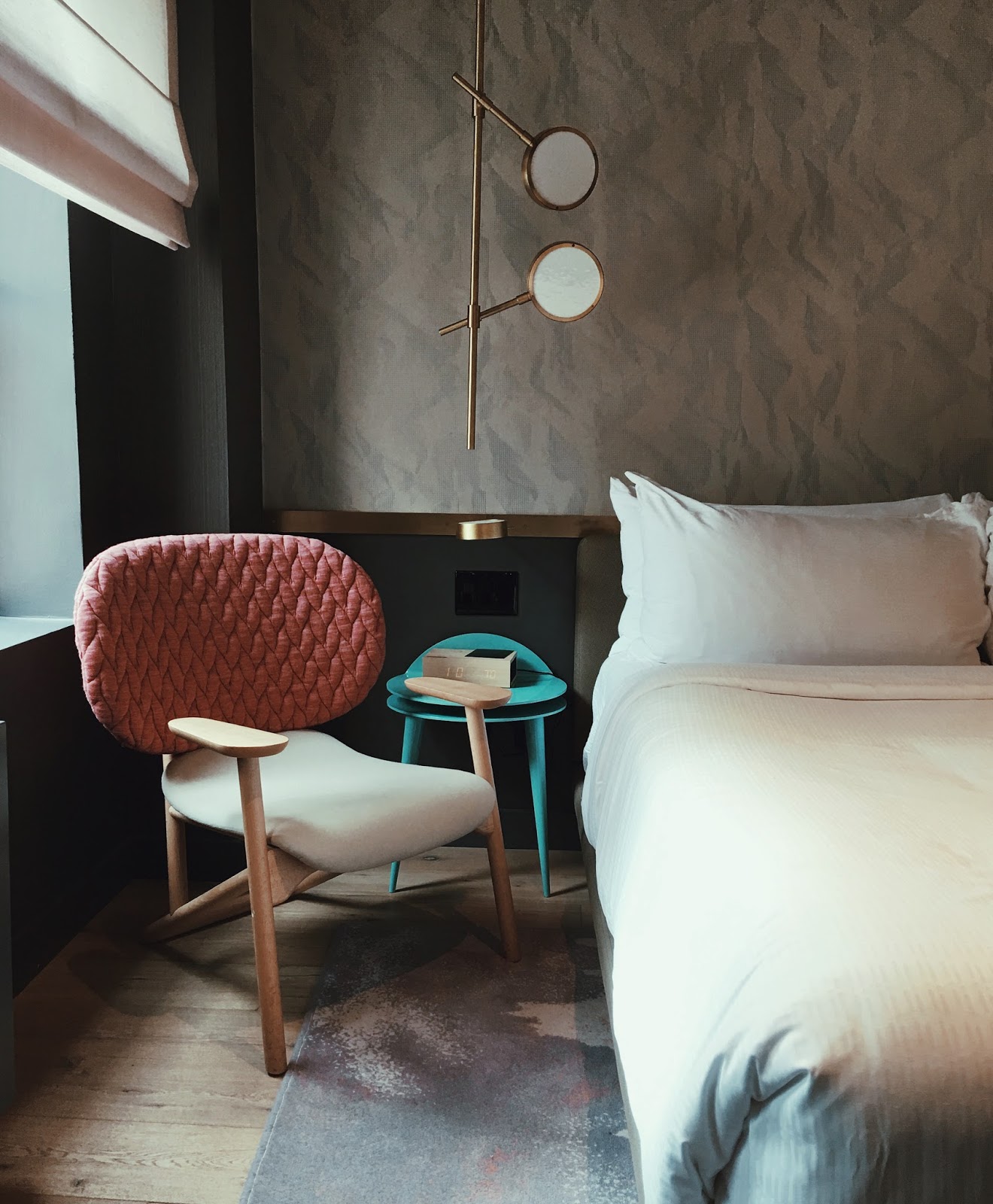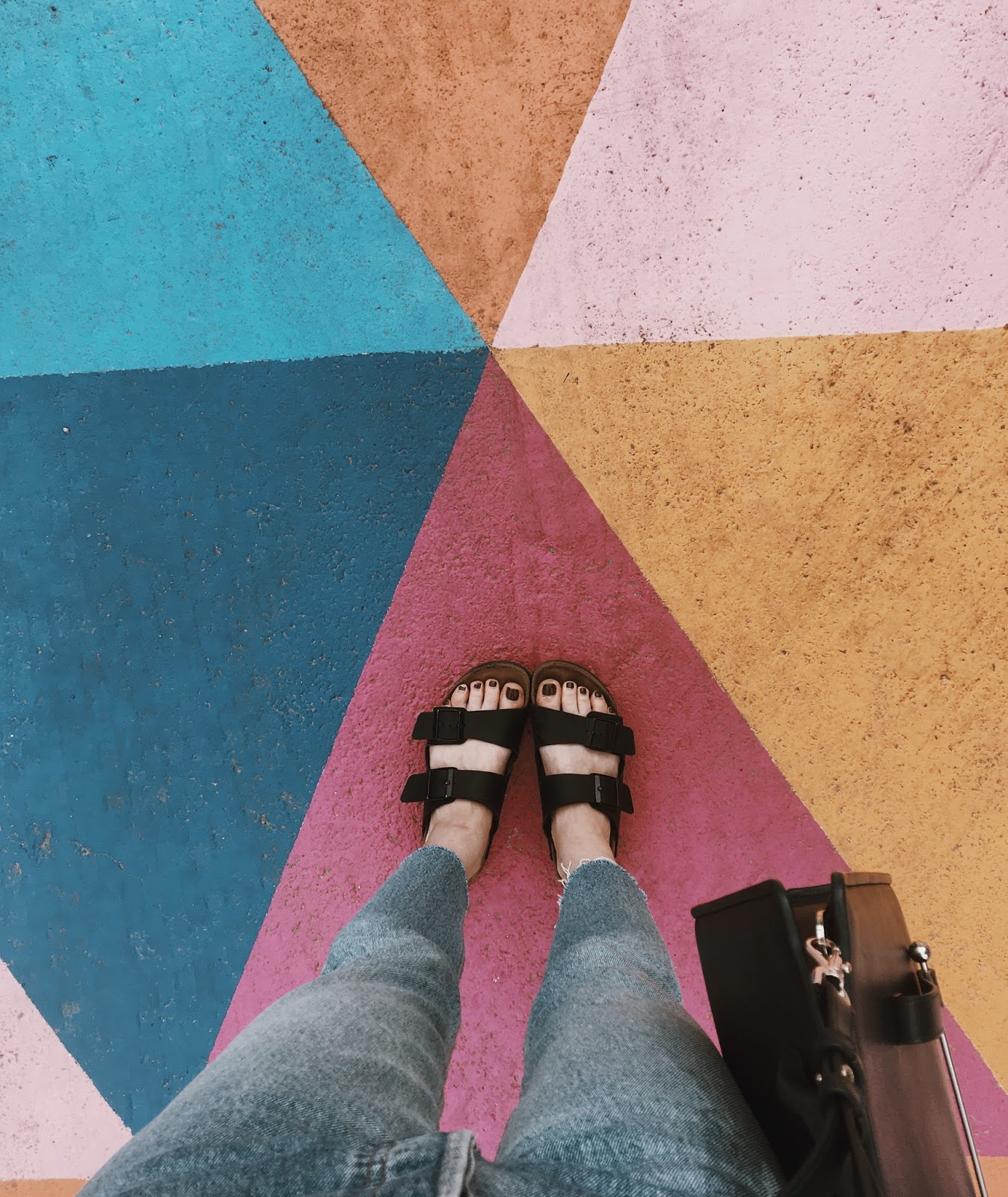 The next morning (Sunday) we woke up early, got brunch at Freeman's, and did some more exploring. Did I mention how much walking we did? After the end of the weekend, I checked my health app and saw that we walked over 34 miles – which totally makes up for the amount of pizza I ate, right?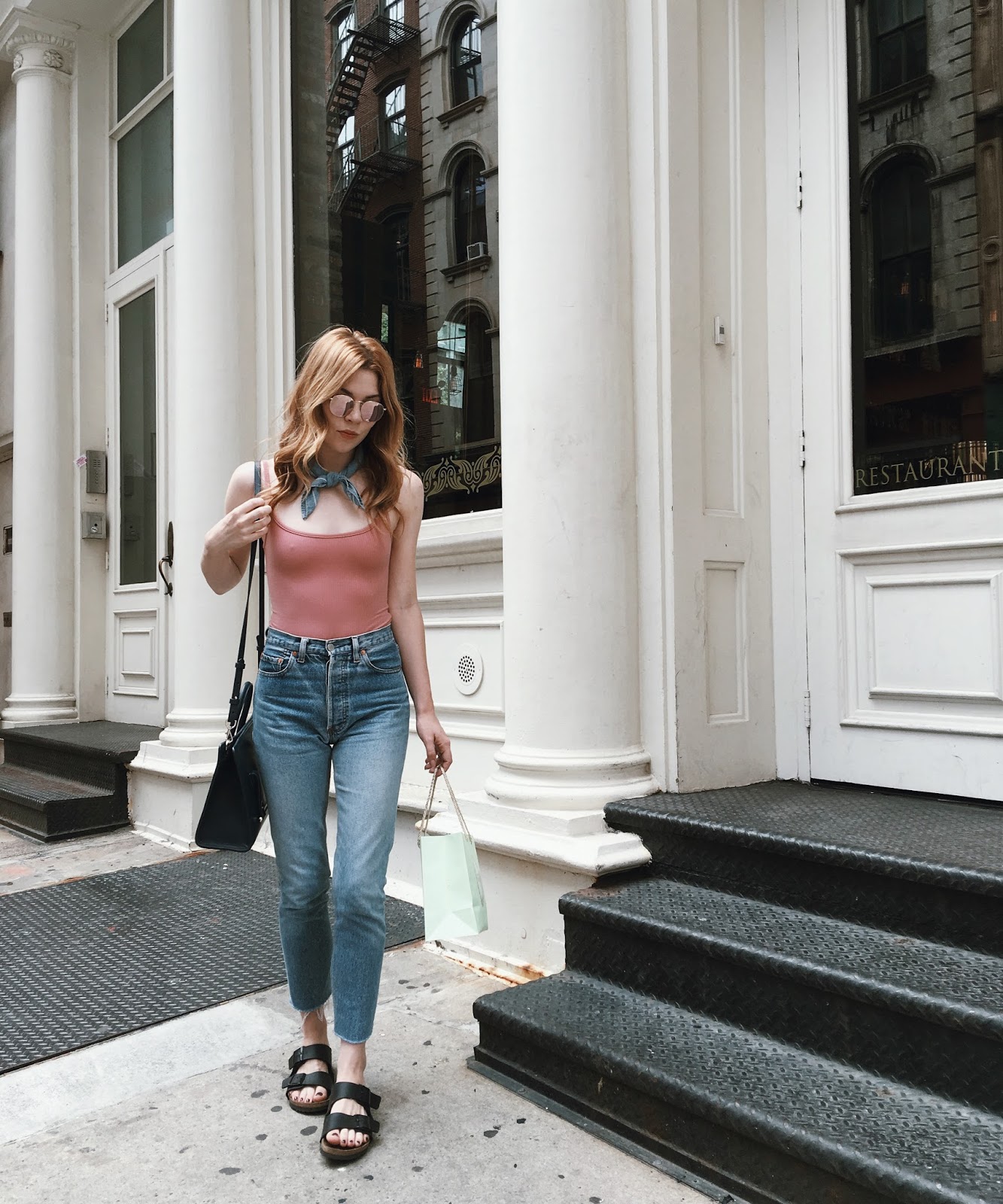 reformation andie bodysuit / redone high rise crop / birkenstocks / strathberry midi tote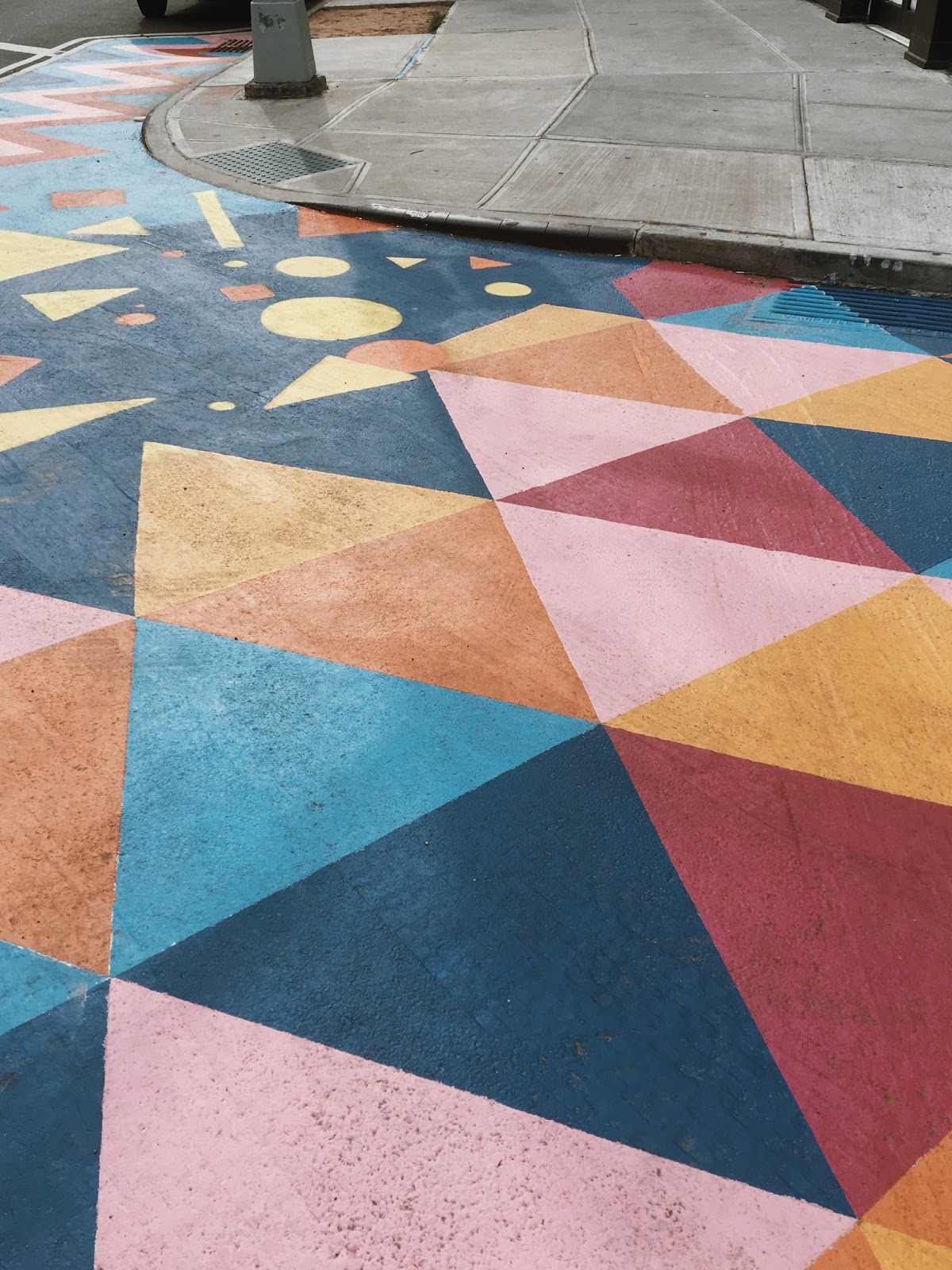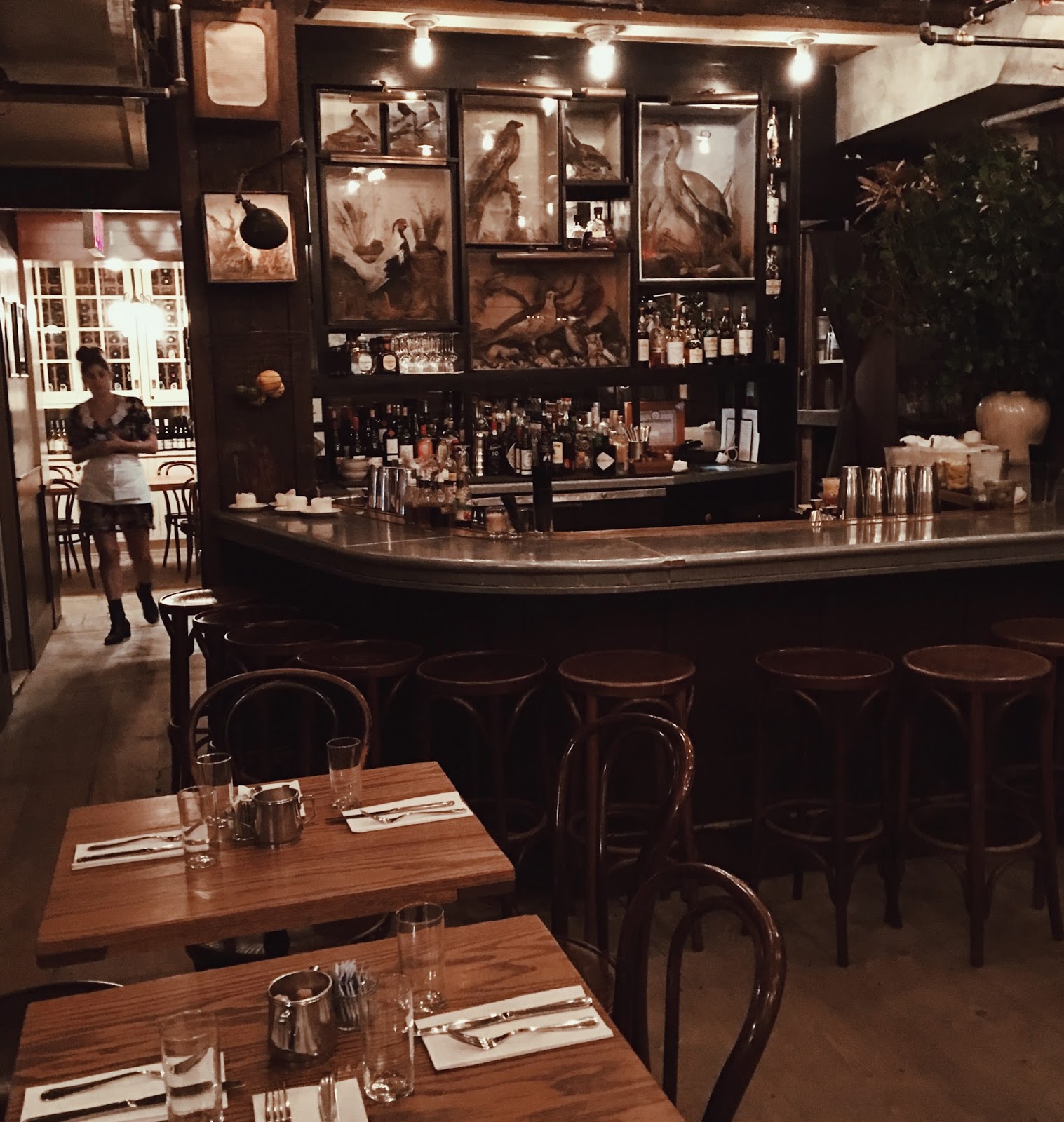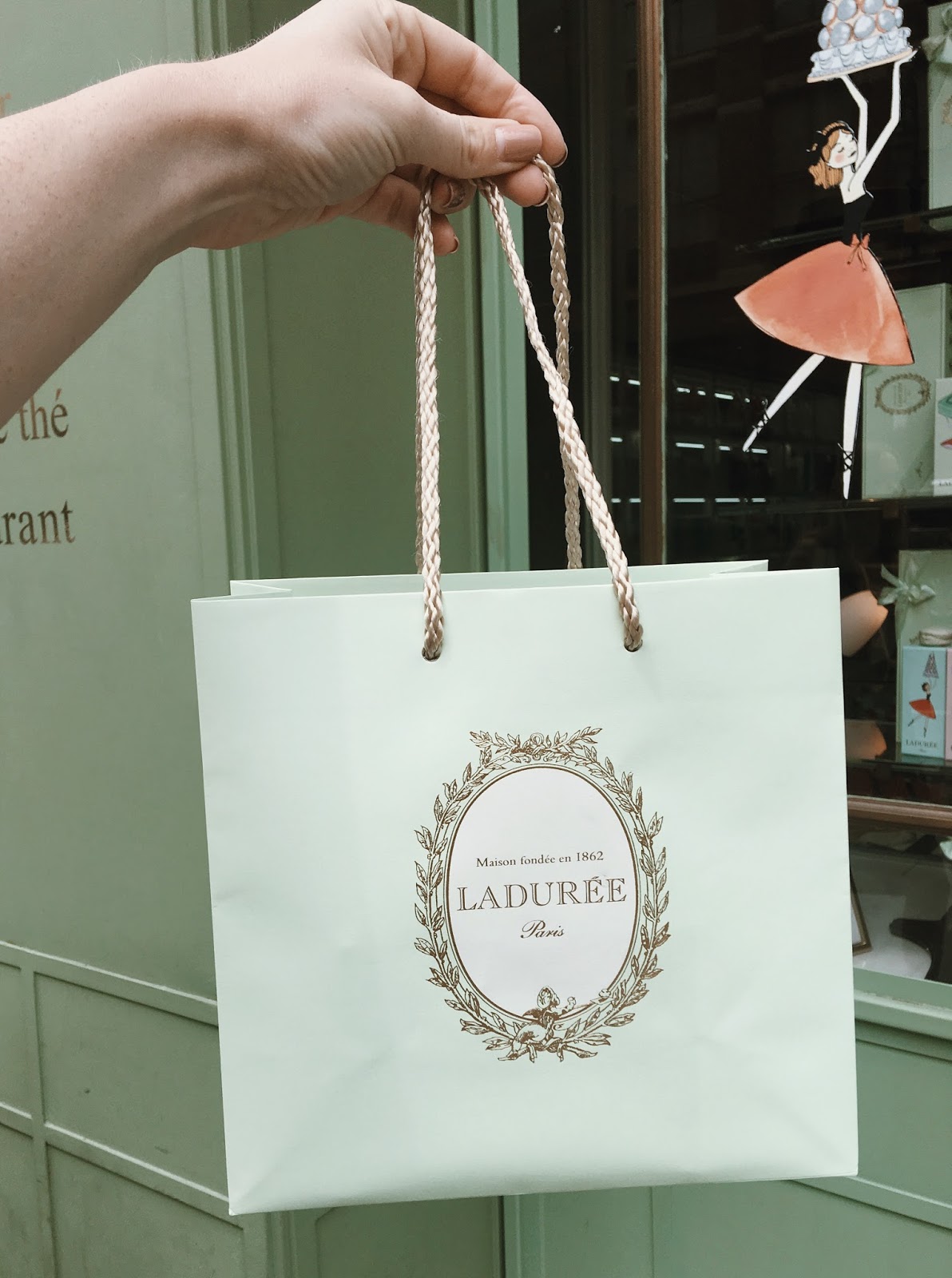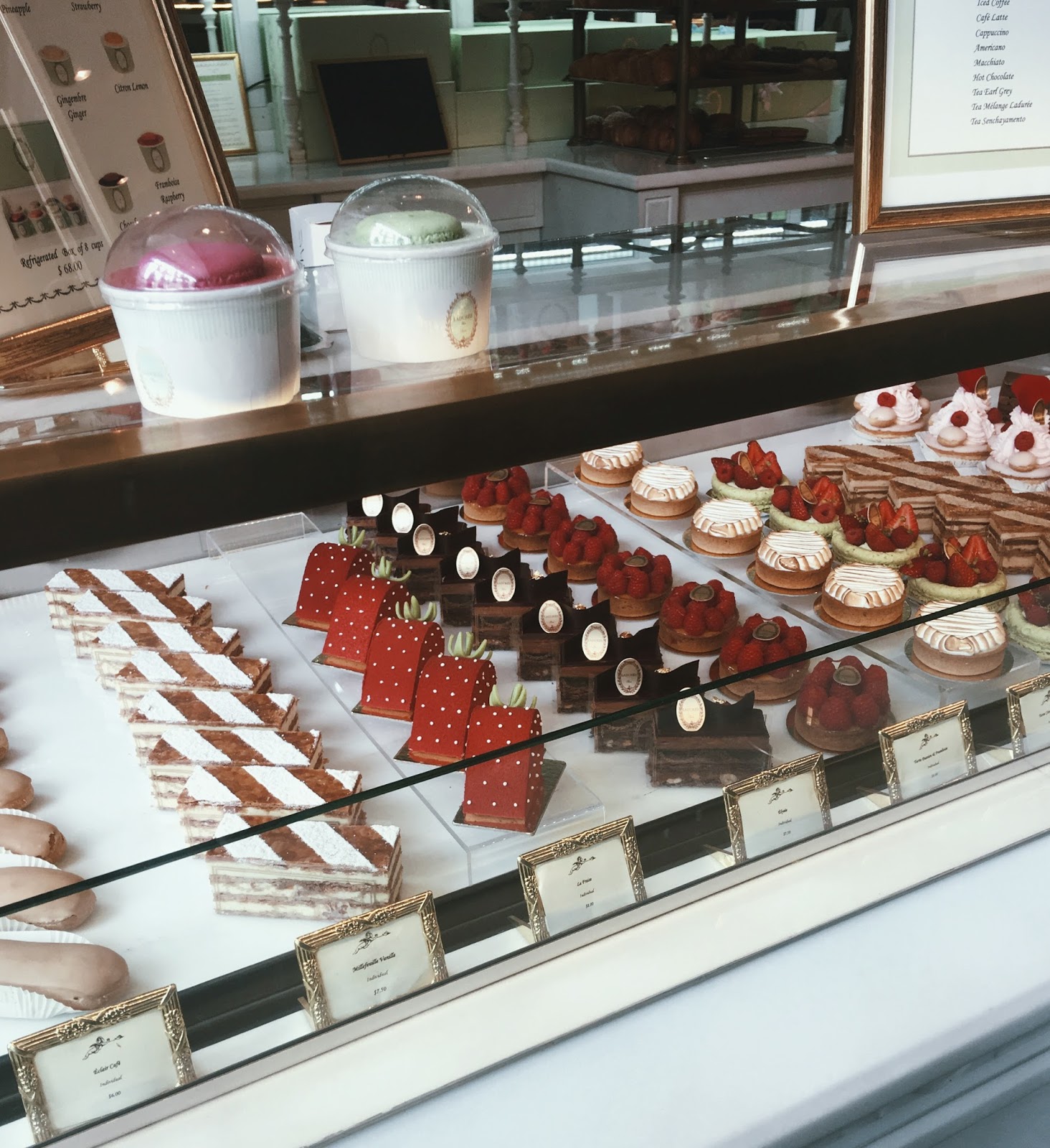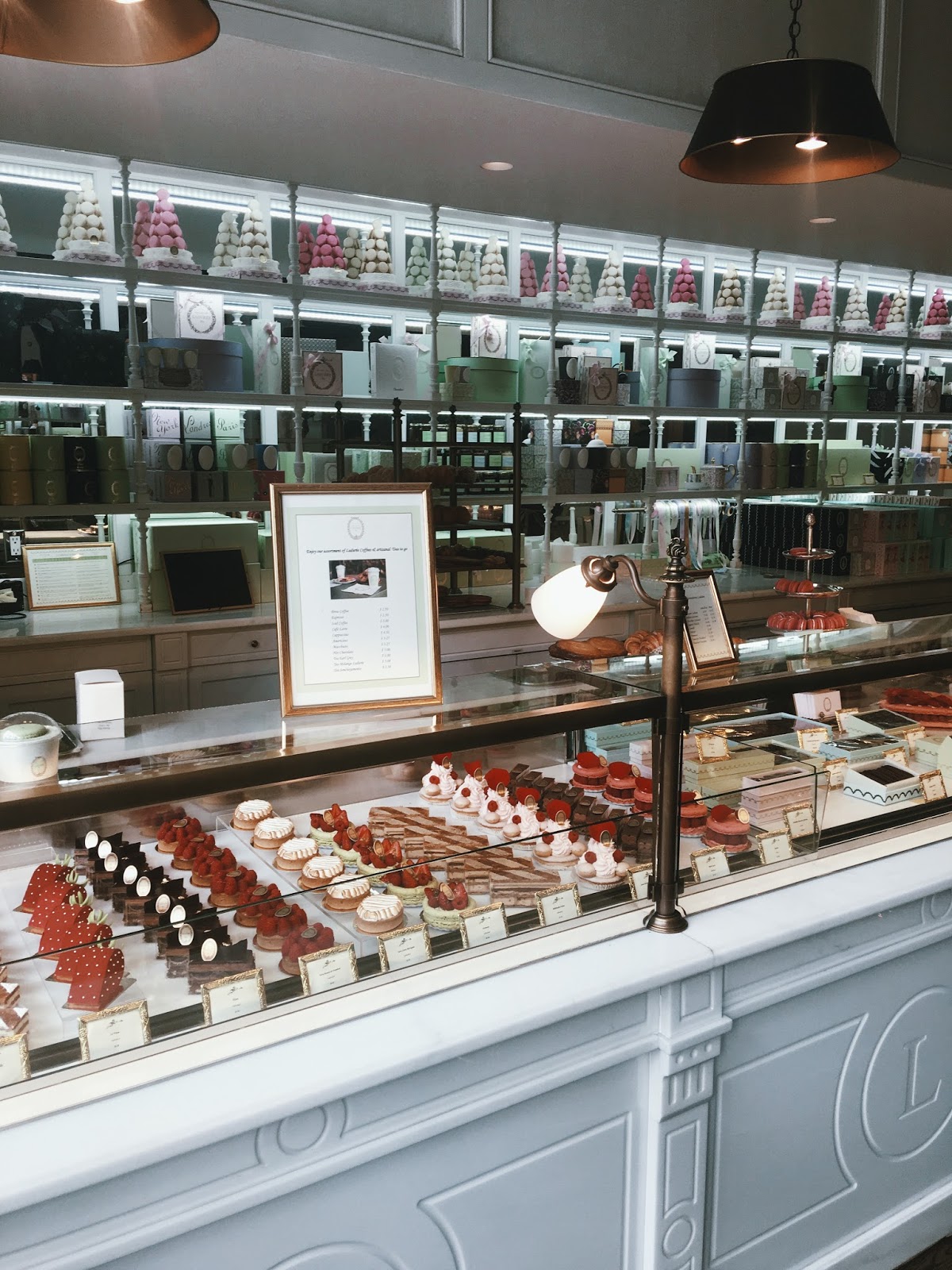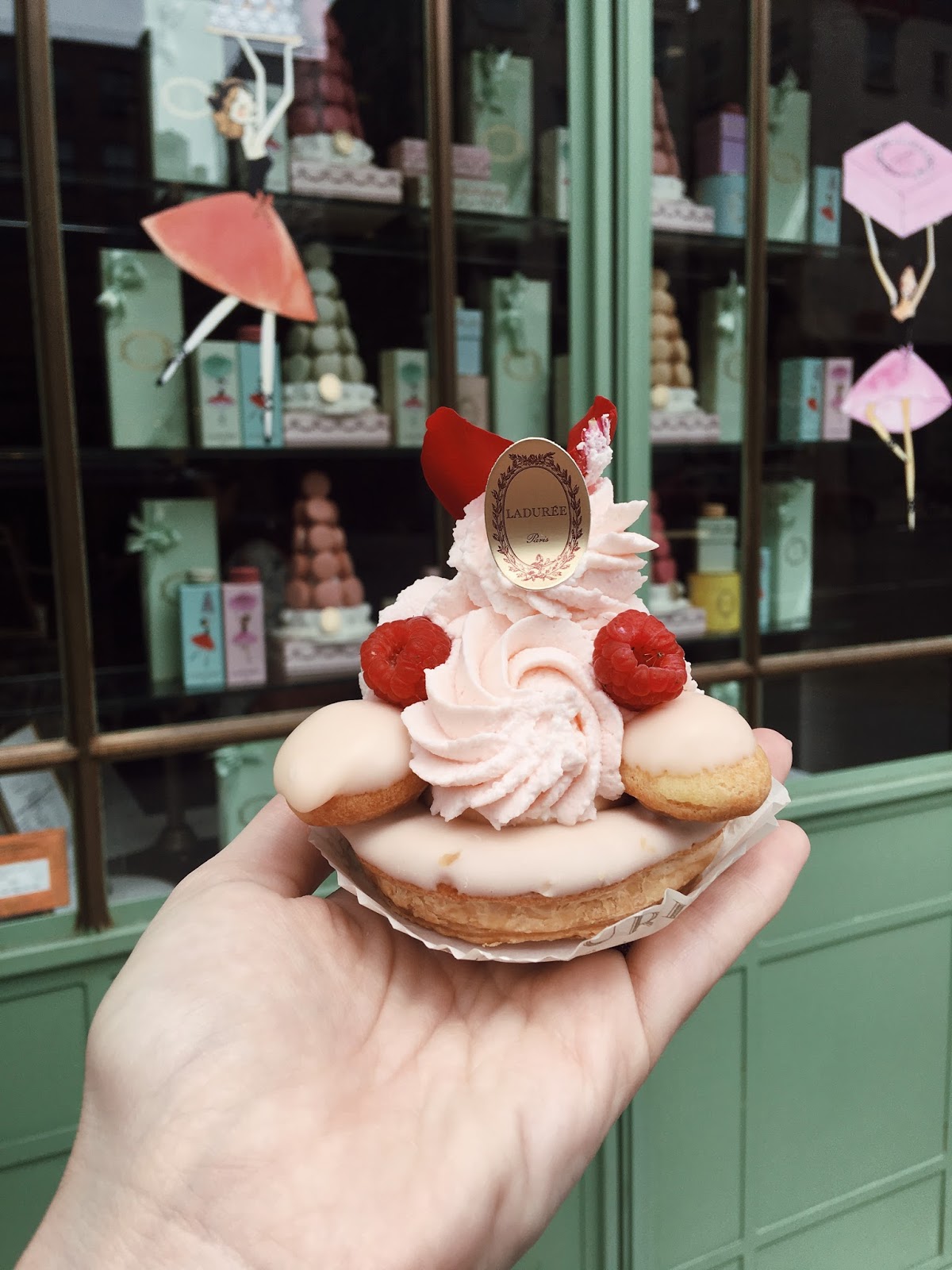 Alisia and I made the requisite stop at Laduree to get sweets, while our husbands figured out where to park our rental car. I'm not one for traditional gender roles all of the time, but it this case it worked to my advantage. I got a rose whipped cream topped confection, and enjoyed every sweet bite. I shared a bit with Eric too, I'm not heartless.
Our next visit was the 911 museum and memorial site. I didn't take any pictures – didn't feel right taking any – but it was breathtaking. The memorial was so stunning and beautiful, but somehow captured the sadness of the loss of life in a way that I didn't expect. The museum was incredible. It felt like a punch to the stomach, seeing all the faces of lives lost in one room, and the pieces they had on display were powerful, and illustrated exactly what happened that day. Can't recommend the museum enough!
After some serious walking we checked into our second hotel, where we spent two nights. I have ALWAYS wanted to stay at The Roxy – especially during fashion week. It's just so centrally located for shows, so I am going to try to return in September. The room was SO Don Draper chic, and I completely had a love affair with the golden curtains in our room. Not only that, but the staff left a perfect bottle of prosecco and some truffles to celebrate our honeymoon. Yes please.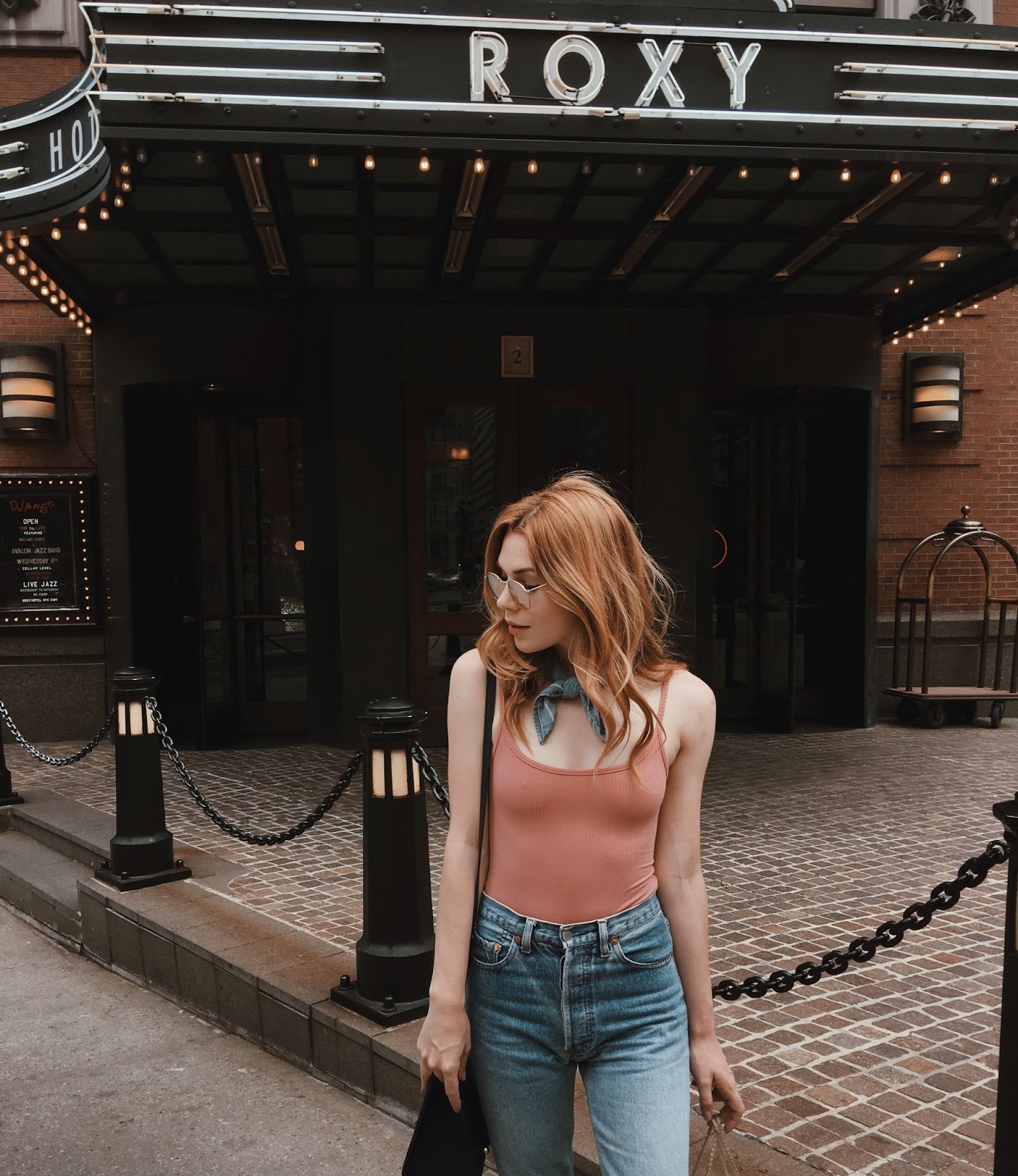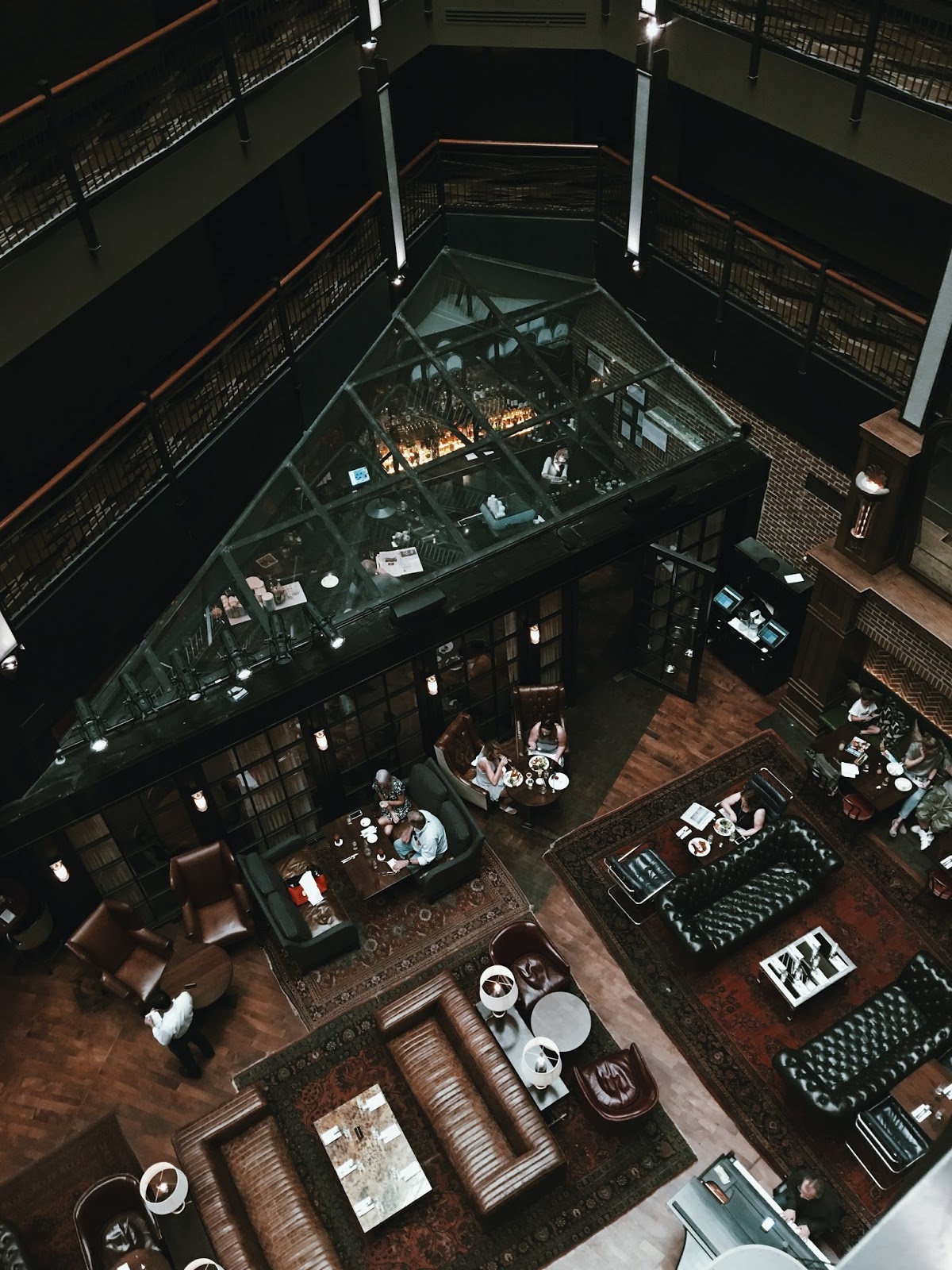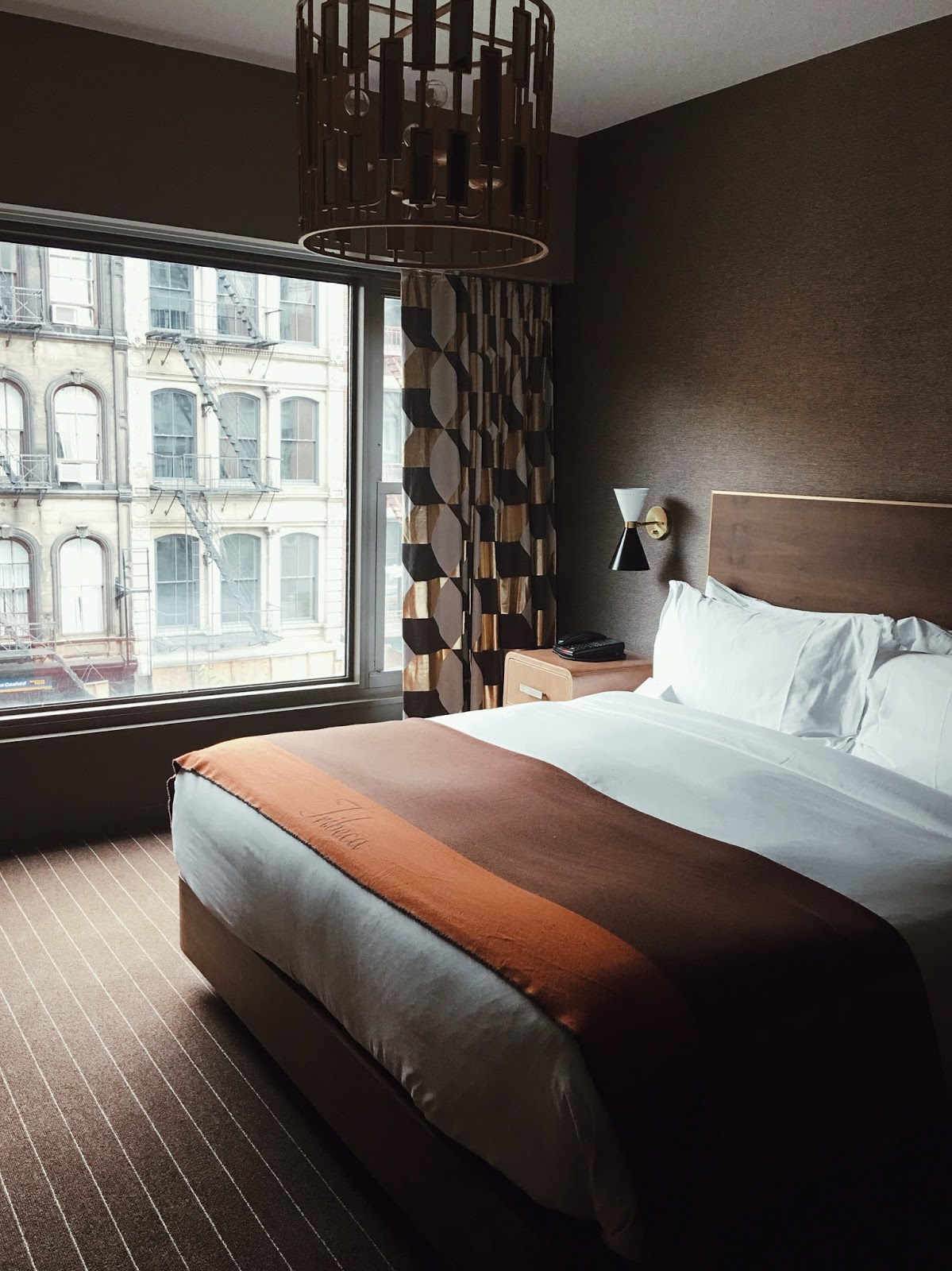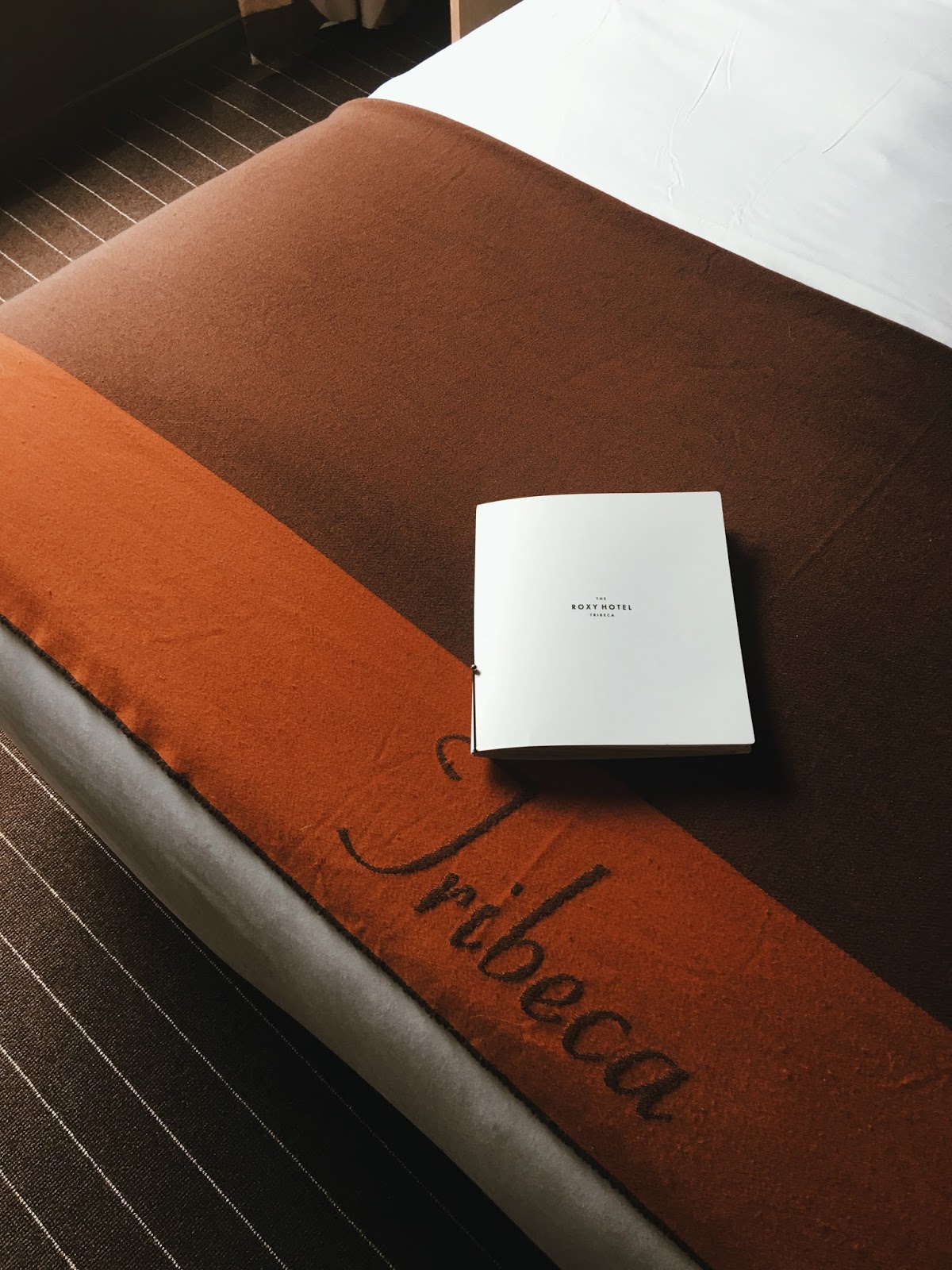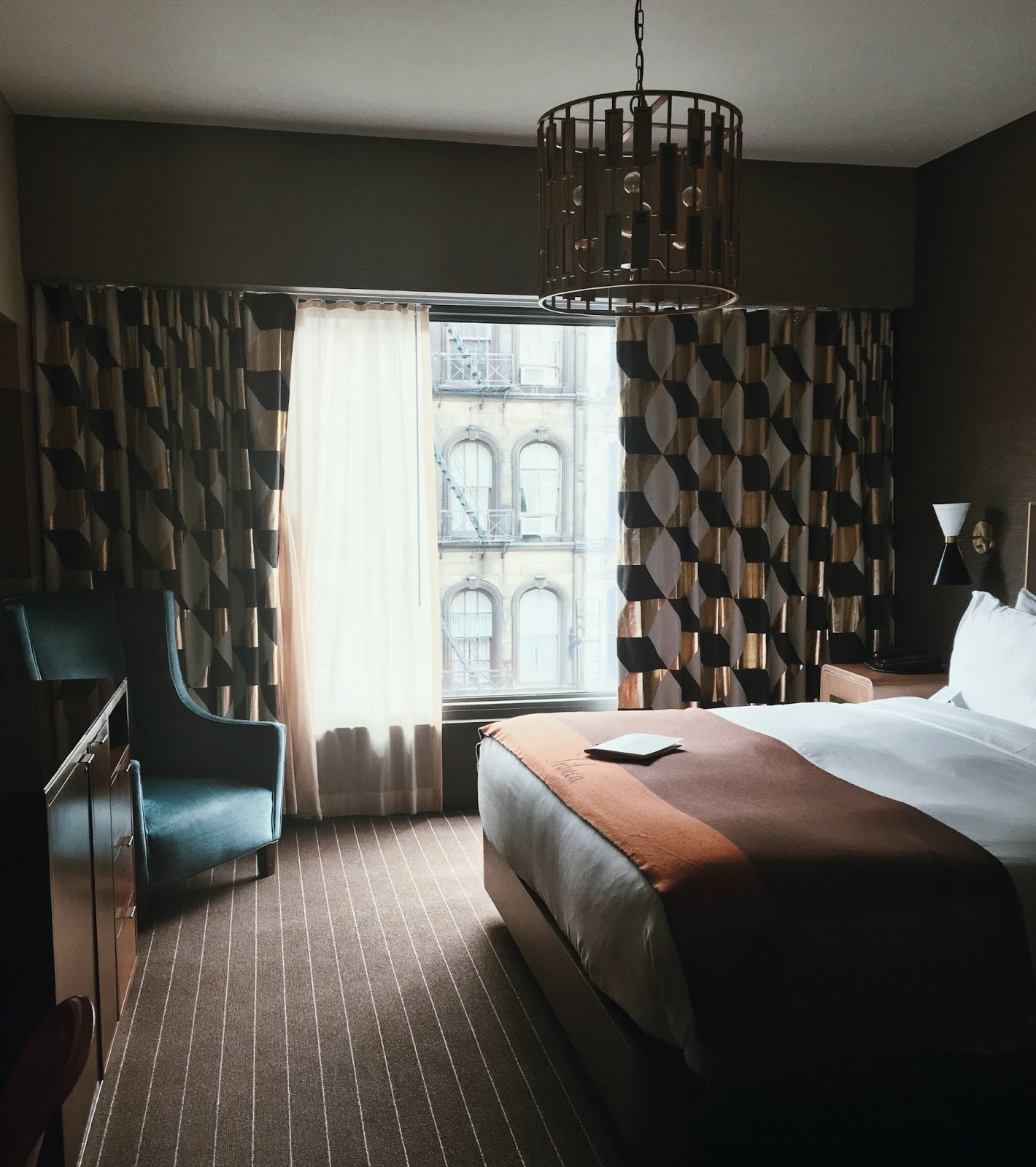 For our third and final day in NY (and 4th of July!) We left the city and headed to Brooklyn. My knowledge of Williamsburg and Brooklyn is basically nothing, as I usually come to Manhattan for work, so I was excited to finally explore a neighborhood that is definitely more my speed. I did a little shopping at Crossroads, and got to visit my favorite online Jewelry shop IRL – Catbird. It's beautifully decorated, and filled with every treasure a girl could want. I had to stop myself from going mad and buying a bunch of rings, but I did leave with a lovely solid perfume that I want to bathe in.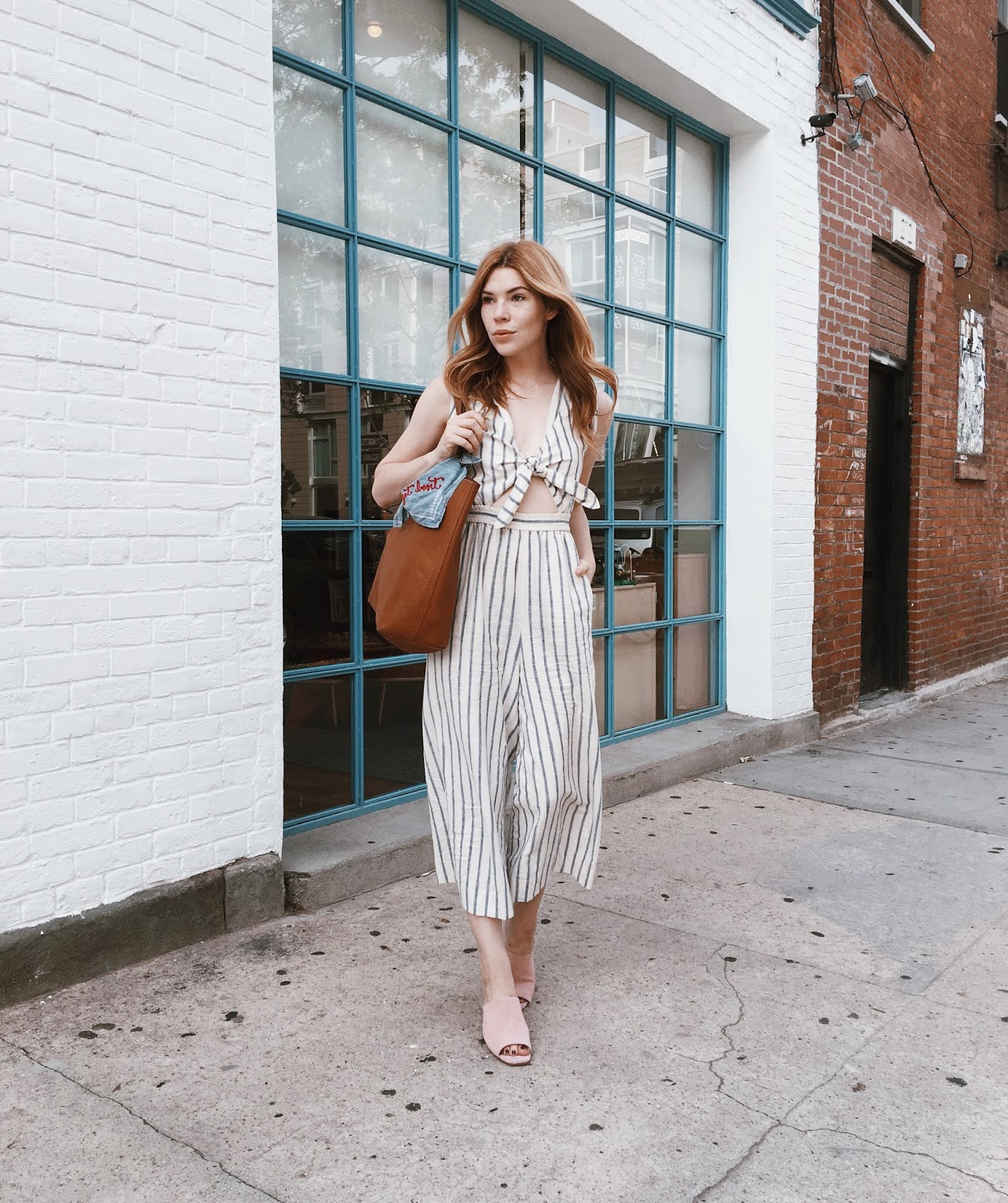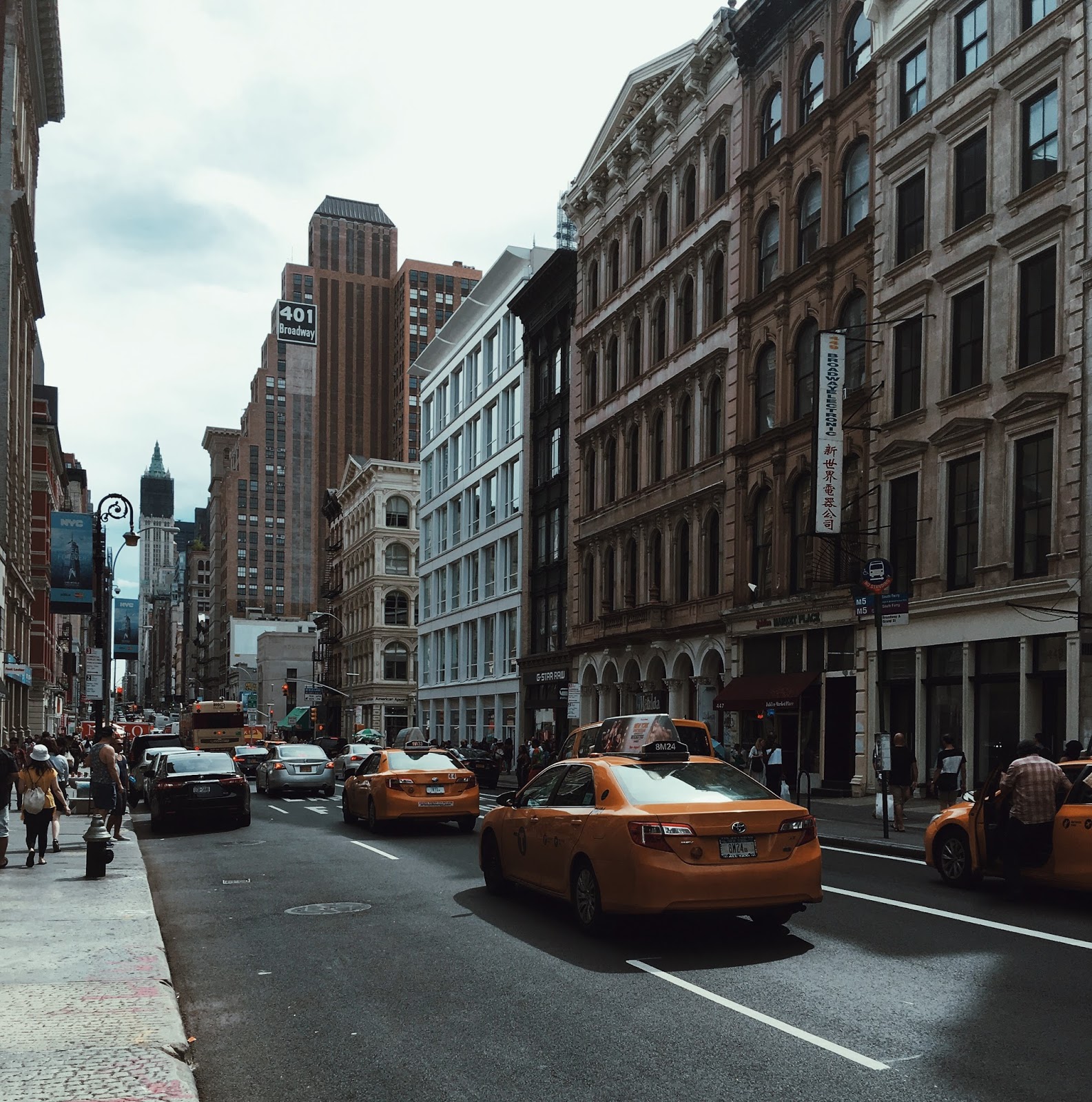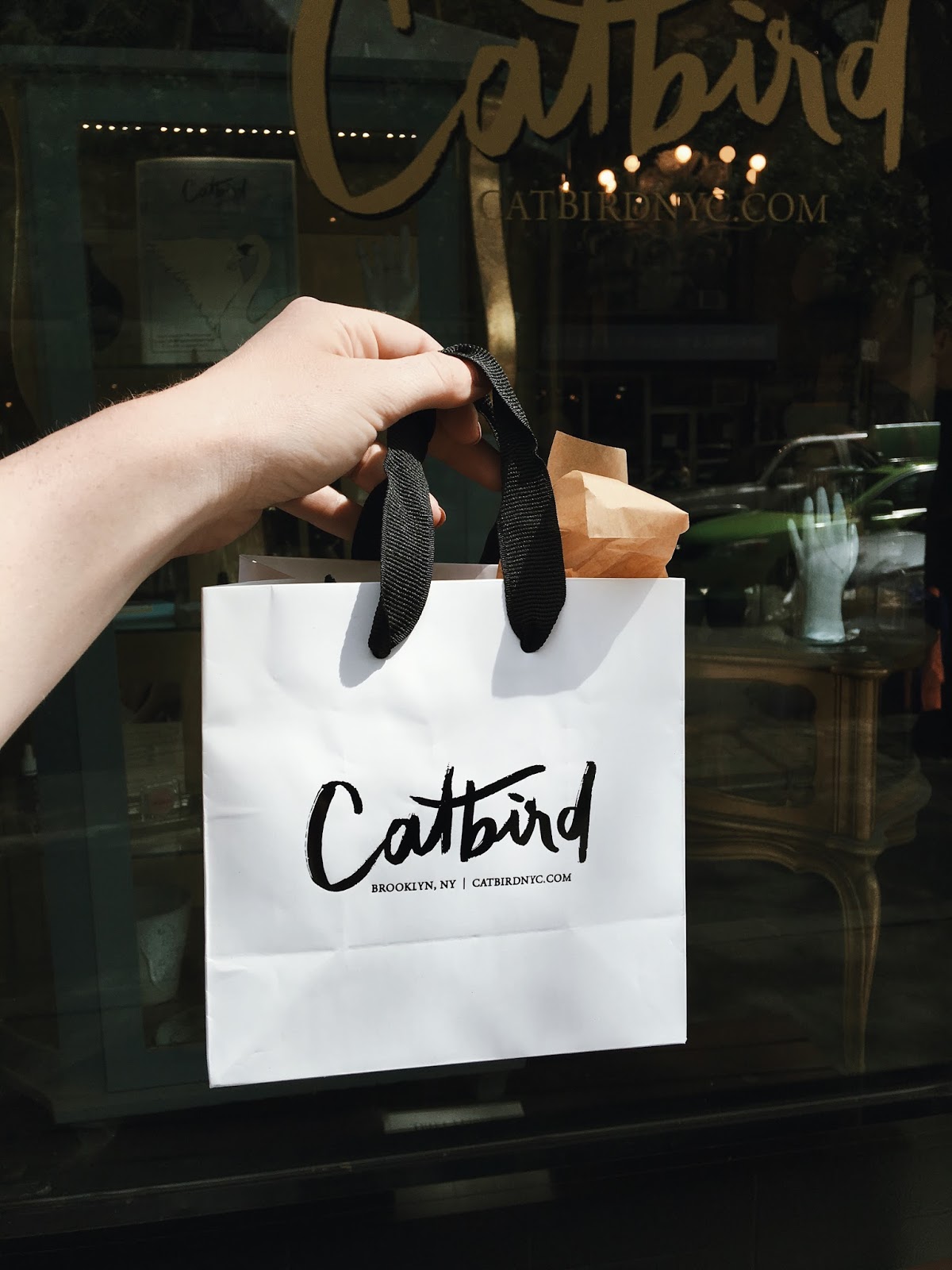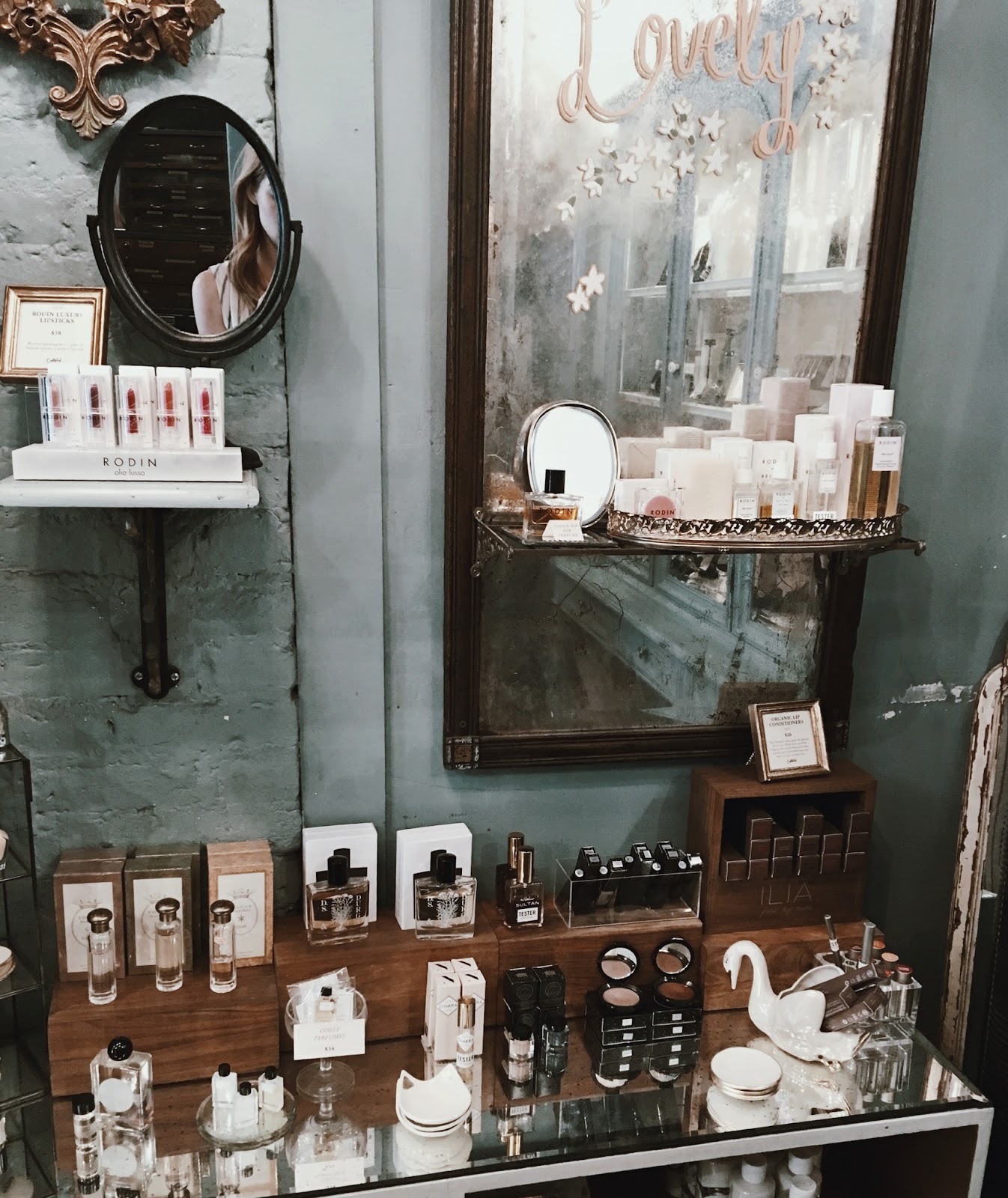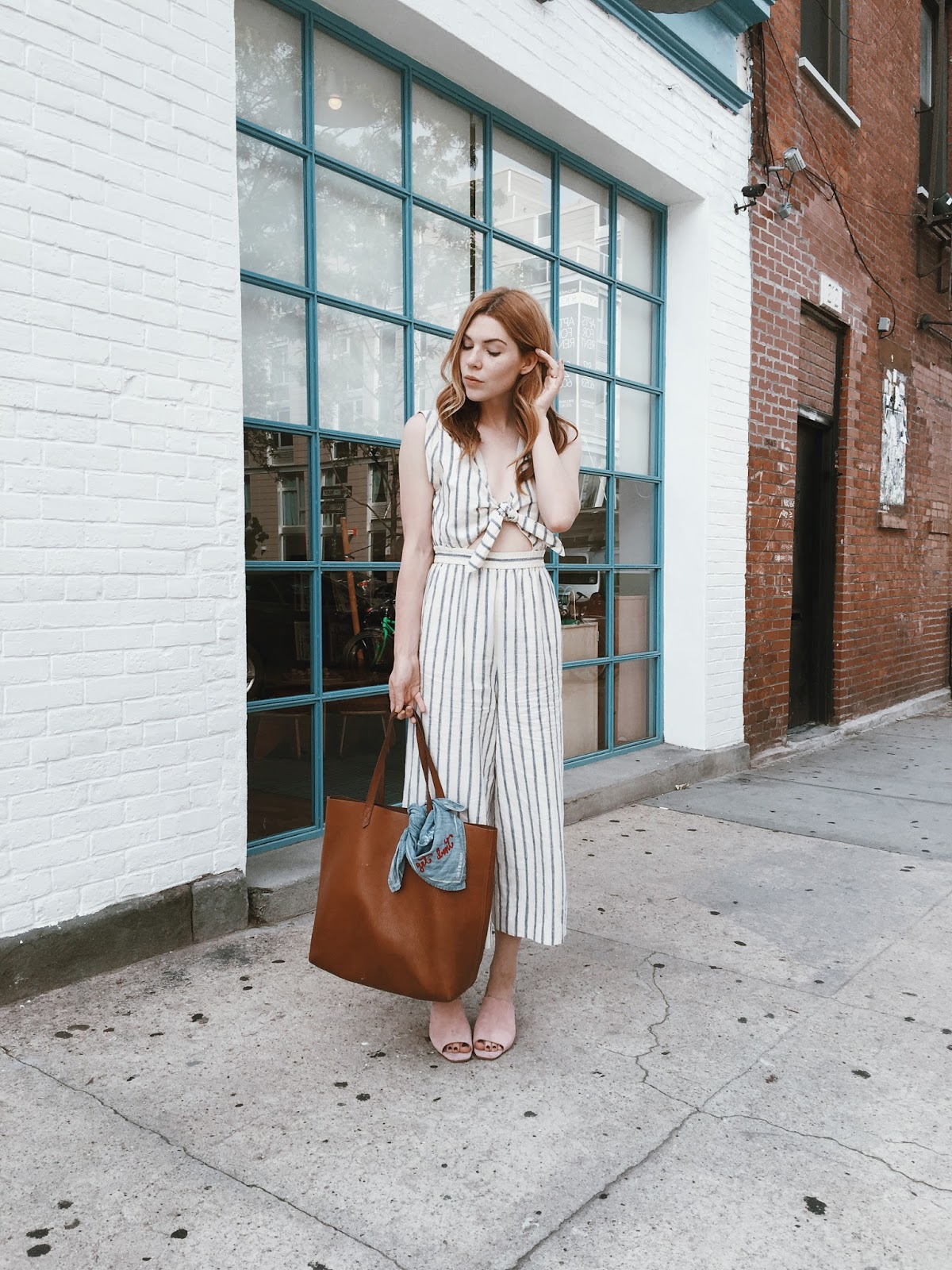 madewell jumpsuit / madewell transport tote / front row shop mules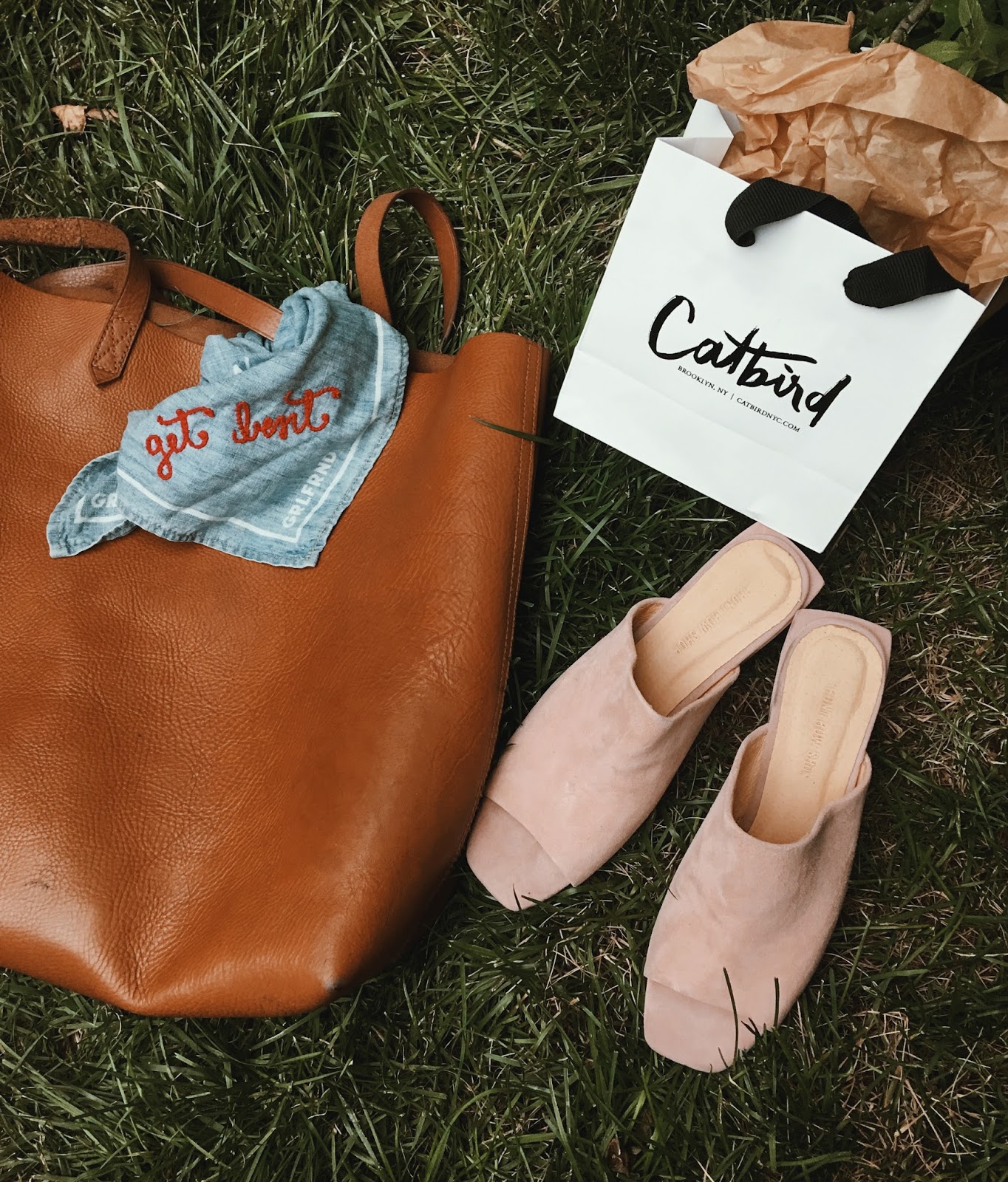 At the end of the night we hit up a park in Brooklyn that was said to have "the perfect view of the firework show". And NY fireworks are no joke. So we gathered with hundred of people in one park and we all prepared to be dazzled – until WOMP WOMP. The launch point for the show appears to have changed, because we had almost no view. Everyone in the park let out a collective "AW, NO!" and then started running to other streets to get a better view. It was a bummer for sure, but hearing that many people collectively disappointed at the same time was a little funny.
That's it for my NY travels. We headed to DC after to visit friends, and are now in Asheville, NC. Our trip is winding down, but we still have a few Southern stops left.